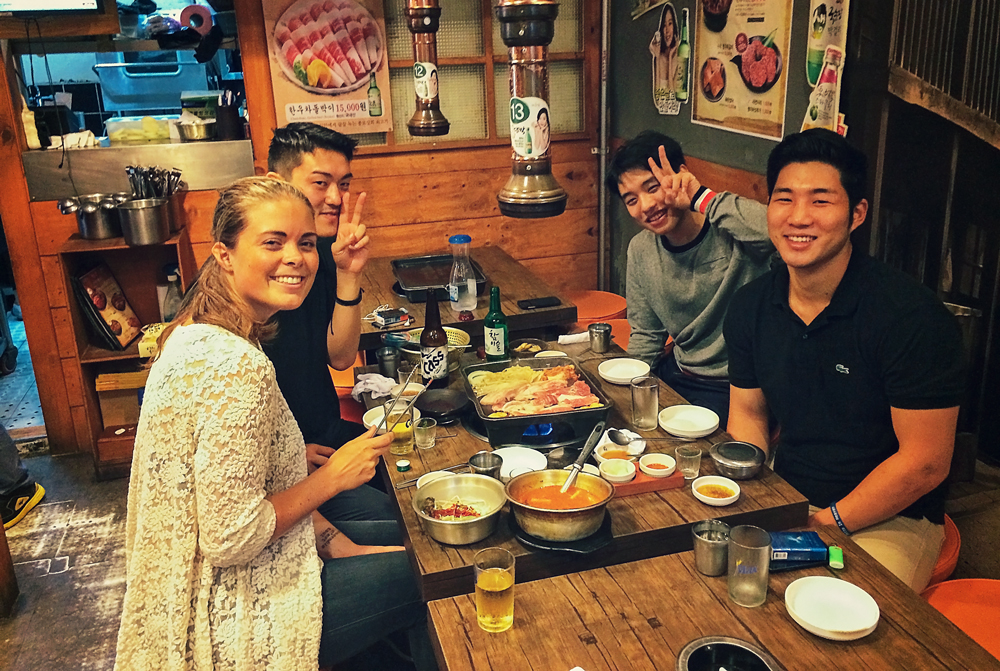 Out eating Korean BBQ (yum!) last night
I've been in Seoul for 36 hours now, and I am already starting to fall in love with the city. It is strange and different from the cities I am used to, and being part of a minority in a very homogeneous city is definitely different. Even though there are English signs on subways and in most of the coffee shops, I am really looking forward to learning Korean.
I've eaten Korean BBQ, been introduced to my first Korean drinking game (and soju), explored the metro, gotten my first Korean friend and looked at what seems like a thousand different apartments. Also discovered one of my favorite parts of Seoul so far: free wifi everywhere!
Read More