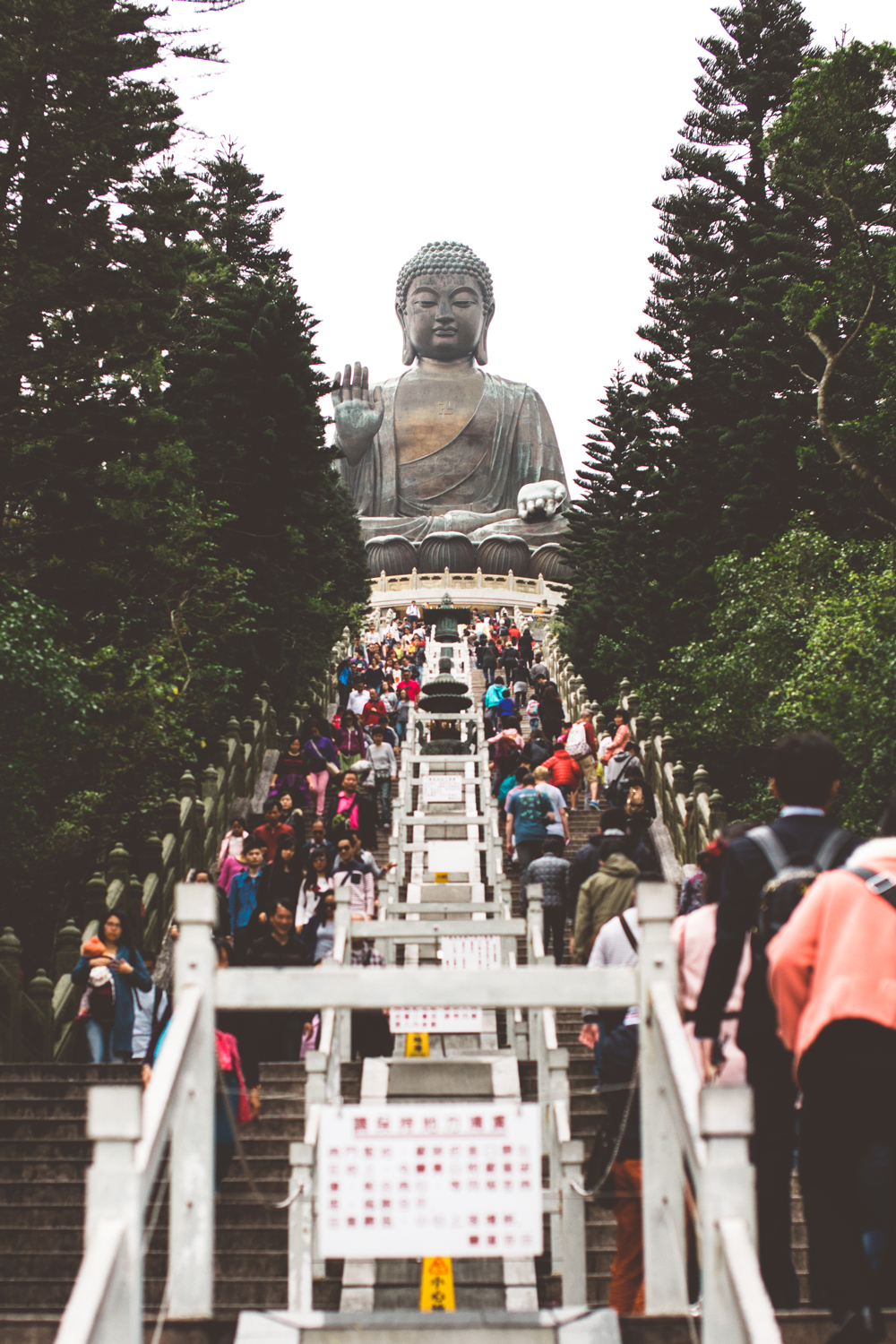 33 hours has passed since I landed in Hong Kong yesterday. I've already managed to consume delicious food, seen my hair turn into a frizzy mess in the humidity and burst my budget. Business as usual in other words. After a trip by the Korean embassy for some paperwork this morning, we took the Tung Chung line to Lantau Island and hopped into a cable car to see the famous Big Buddha, or Tian Tan Buddha. The 34 meter tall structure sits on a hillside above a tourist village of souvenir shops and Starbucks-es, but is quietly serene in the face of it all.
The statute and the surrounding structures and buildings were quite stunning, and Lantau Island is a perfect hiking destination if I ever saw one. No hiking for me today though.
It's currently 1:40AM here in Hong Kong, way past bedtime in other words, so I'll leave you with some photos from my wanderings so far. Hope you've all had a great week!
Read More