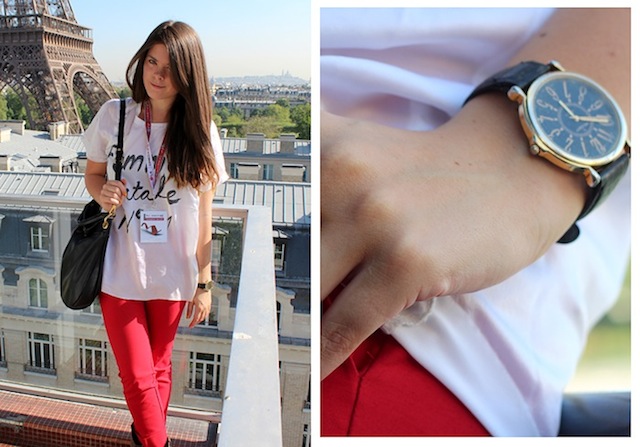 Good morning, dearest readers. Breakfast to this view ain't so bad, is it?
Today we're going to eat lunch at Le Maison Blanche, before the press conference and presentation of LG's new 3Dtv at Le Pavillion Cambon, followed by a trip on the Seine. Enjoying myself immensely with all the geeks (and Maja).
BTW, do you have any shopping or restaurant tips for Paris? We have Friday off to do whatever we feel like, and while I have been here a couple of times before I am in no way familiar with everything Paris has to offer. A visit to Free'p'star and Vintage Bar is obligatory, but vintage shopping tips anyone?