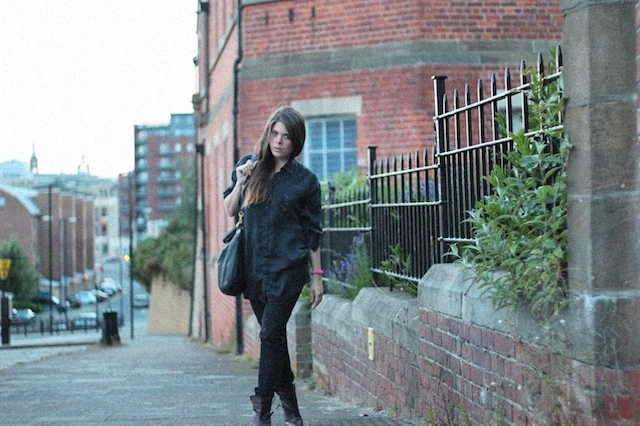 In June I travelled to Newcastle-Gateshead for a weekend to experience everything the city that Lonely Planet has named "the new hipster capital of the North-East", has to offer. And now (after much delay) I have finally sat down to write a little "what to do and where to live and what to eat and whatnot"-guide to the city of the seven bridges.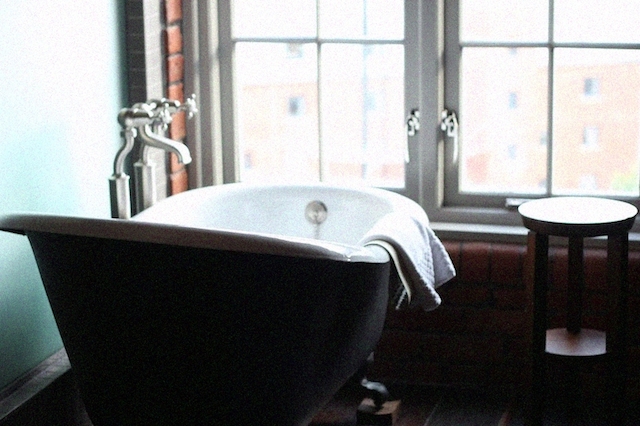 WHERE to live:
There are a lot of reasonable hotels to live in if you plan to go there on a budget trip (hotels.com will help you there), but if you want to have a really fun and different experience you should definitely check out Hotel Du Vin. The interior of the rooms themselves are worthy of a magazine article (which probably exists somewhere), the food is delicious and the wine cellar is famous in NewcastleGateshead (according to a guy I met a Fenwicks).
Can also recommend the Malmaison Hotel on Quayside, which has a spa department perfect for after-shopping relaxation.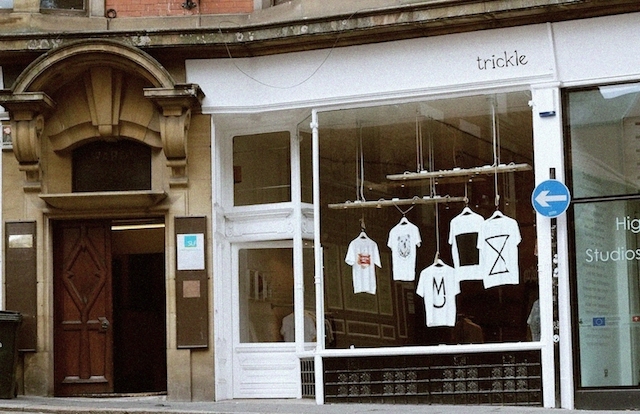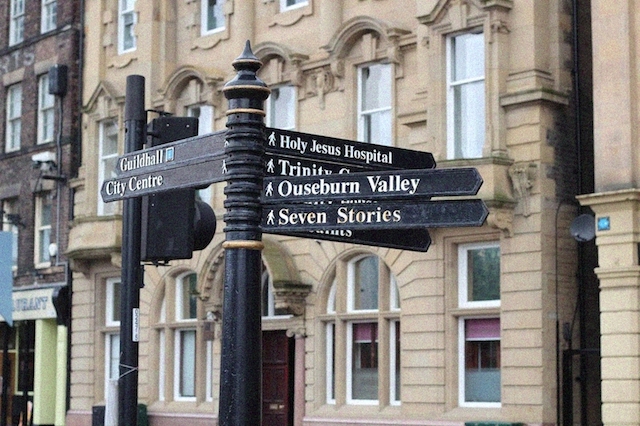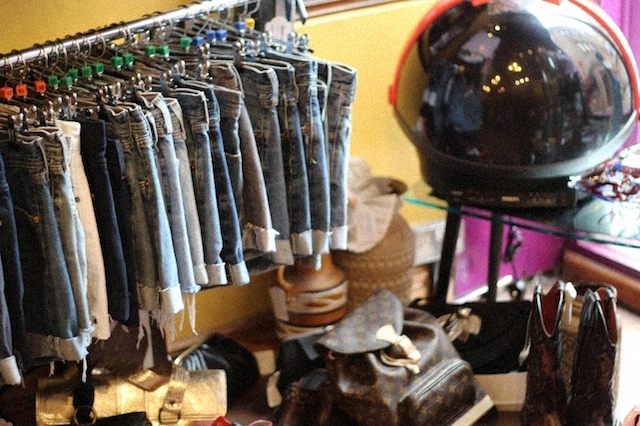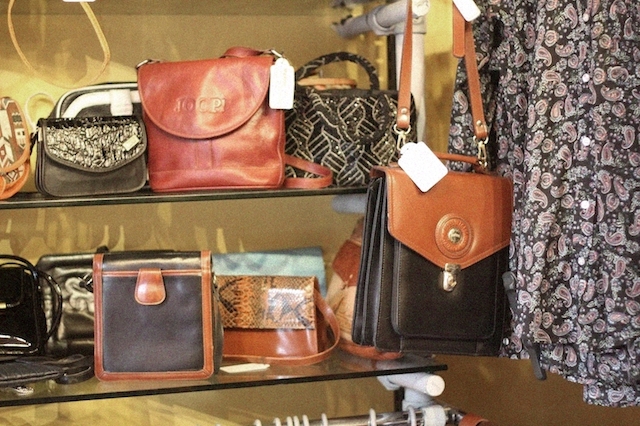 WHERE to shop:
NewcastleGateshead offers just about everything you need in the category "shopping", from budget to luxury boutiques. Most of it is within walking distance in the city centre around what is called Eldon Square.
Eldon Square itself has a mall that houses Topshop, River Island, Dorothy Perkins, Hollister, Debenhams and a dozen other stores. I spent about an hour at the 3-story high Topshop, trying on just about every pair of high heels in the shoe department. Topshop knows shoes.
Across the street from Eldon Square lies Fenwicks; the 3d largest department store in the UK (after Selfridges in Oxford Street) and Harrods), and this store has got just about everything from expensive to less expensive designer brands: Mulberry, Alexander Wang, Wildfox, Acne, etc.
Outside Fenwicks (on the Eldon Square side) you can find a 3-story Waterstone's for all of you book shop nerds out there (and me). Nothing much to say about Waterstone's, everyone should know they are the best book store chain in the UK.
If you continue straight ahead once you're outside Waterstone's, you come to Grainger Street. This streets houses a lot of stores, two Starbucks'es and shoe designer Kurt Geiger. Northumber Street – which is just up the street – wrap it with H&M, HMV, Primark and whatever else you need in order to update the wardrobe completely.
AND as a little bonus, Newcastle has a wonderful little vintage street called High Bridge two blocks from Theatre Royal, which houses two of my personal favorites Deep Vintage Clothing and Retro. T-shirts, denim things, sweaters, sunglasses and bags enough to keep you busy for a couple of hours. High Bridge also houses a couple of independent shops that sell brands like Cheap Monday (Trickle).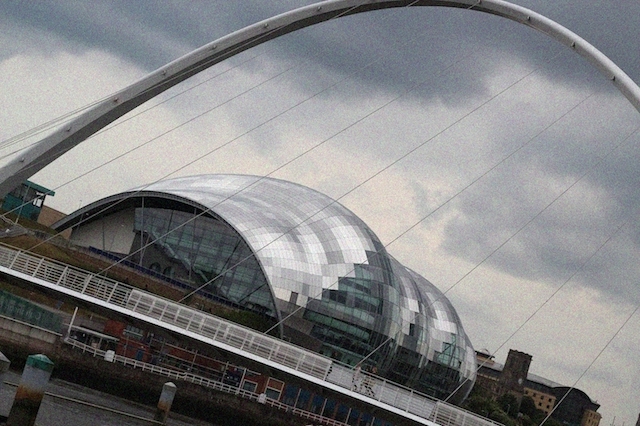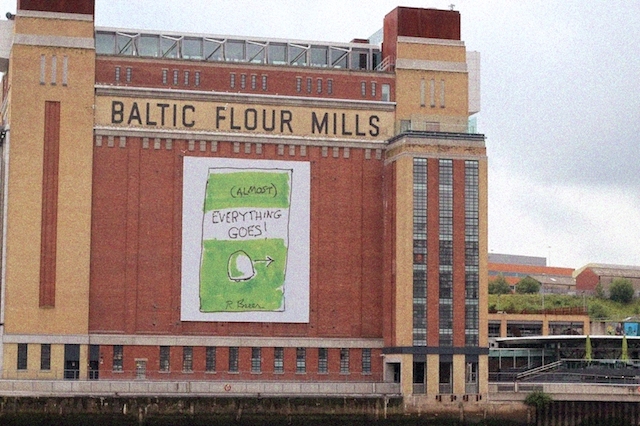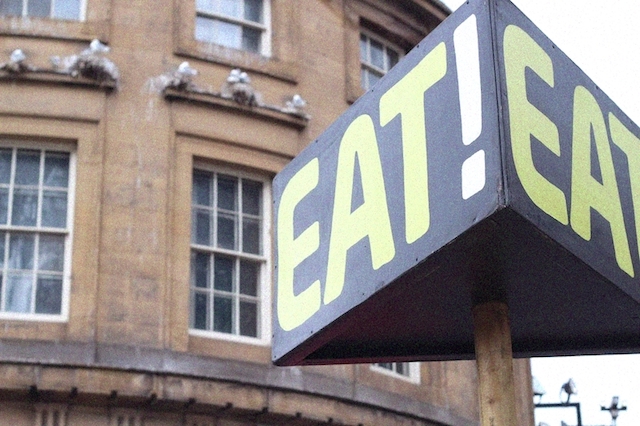 WHAT to do:
The Baltic is the center for contemporary art in Gateshead and is located in an old Flour Mill right by the award-winning Millennium Bridge. There are no permanent art on display at the Baltic, only visiting exhibitions which means that you can always expect something new. They have a close relationship with TATE modern in London, and will host the Turner Prize this year. Personally I loved the building and the art work on display, and the fact that all the people working there are practicing artists outside of work makes them more stimulating and fun to talk to it (and lends the center itself more credibility as a center of contemporary art).
Guided tours around the town is not something to frown about if you (like me) tend to want to familiarize yourself with places you travel to. I was lucky enough to get a guide that resembled Miss Marple, and enjoyed a couple of hours in her company exploring all parts of Newcastle and Gateshead (I got the full tour with trips to the suburbs as well), and women like her know everything there is to know about anything. And it doesn't cost too much either.
Spa treatment at Malmaison Hotel is sort of mandatory after a long day of running around shopping and exploring the city.
The Theatre Royal – The theatre has been restored to it's former glory (the official reopening is on Sept. 12th) and is a sight to see (and visit,
Art galleries in Ousbourne area and all over the city – best way to find out what is happening art-wise (and there is always a dozen things happening), is to check out: renewnewcastle.org.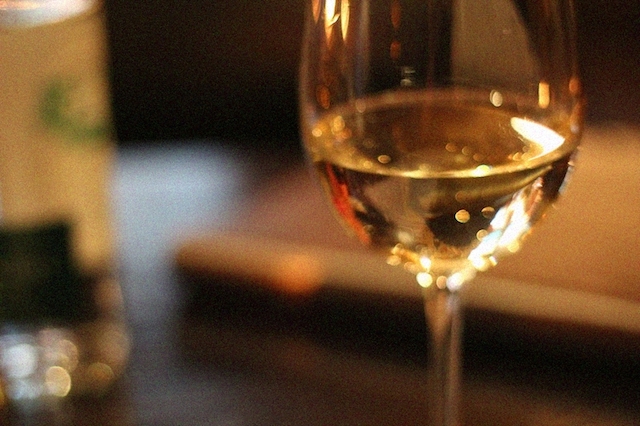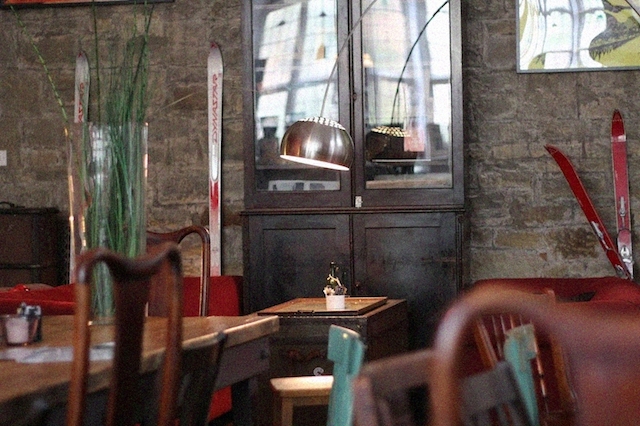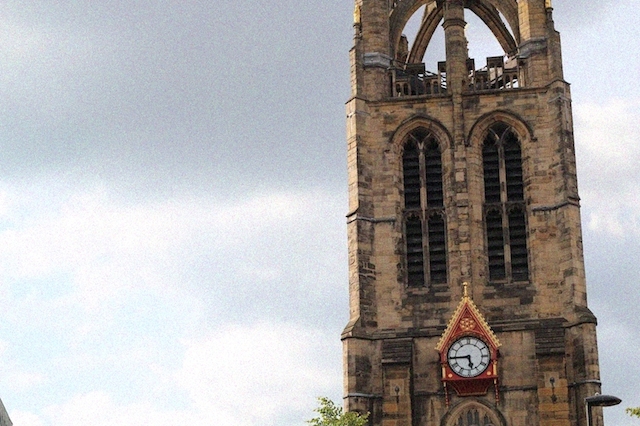 COFFEE, food and whatnot:
China Town – great food, easy as that. Just go and eat there. You can't do anything wrong (as long as you stay away from the casino).
The Cluny – hot spot by the Ousbourne river, and a popular hang-out for students, artists, musicians and whatnot. Cheap, cozy and very Grünerløkka-inspired.
EAT food festival – Even with the rain pouring down it seemed like all of NewcastleGateshead was out in the streets, sampling food and enjoying the entertainment during the weekend I was in the city. The occasion (albeit I was told they usually don't care to much for the weather up there, rain or snow they always come to town) was the EAT festival, which is a food festival that takes place in NewcastleGateshead, gathering chefs, food producers, brewers and anyone who does anything food-related in the area to create a big feast show-casing local food and drinks. I got to taste a dozen different local beers and wine types, ate delicious food made by local ingredients and participated in different competitions.
Starbucks – they have it. Everywhere.
There are many places to go out, but I would recommend you to try out the local pubs instead of your typical nightclubs. It is so much more "right" to enjoy a beer in lively pub, than hang around in a nightclub when you're on vacation in England.
Cheap plane tickets can be booked via RyanAir or Norwegian, buses are close to free (same goes for taxis), and with the football stadium and hundreds of football pubs close at hand you can even bring your football-interested boyfriend/bestfriend/brother/father/grandfather/sister/whoever along for the ride.
Have you every been in Newcastle & Gateshead, or do you plan to go there?