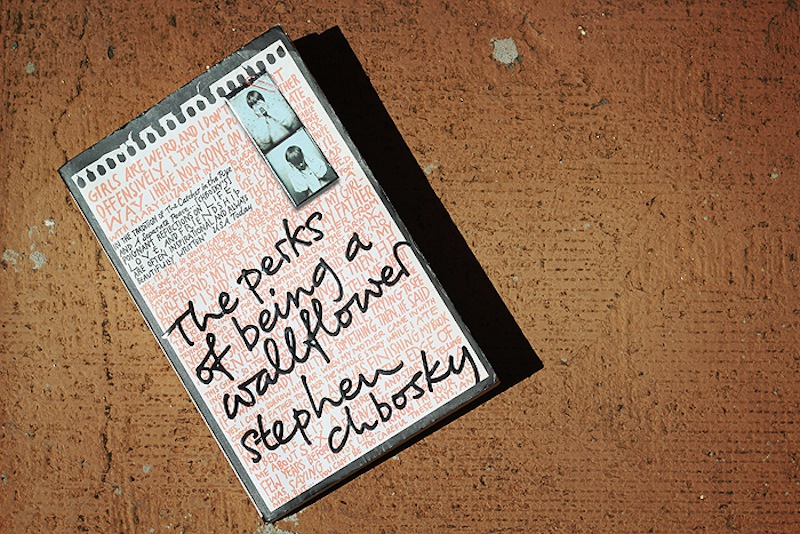 Sometimes a book needs to arrive on the right time at the right place in order to achieve its full potential. For me, The Perks of Being A Wallflower was one of those books. I picked it up a couple of years ago, read the first 30 pages or so, didn't get it and put it away. Yesterday I pulled it out again and started reading, and did not stop until I had finished the book. This time the book caught me at the first sentence:
"Dear friend, I am writing to you because she said you listen and understand and didn't try to sleep with that person at that party even though you could have."
The Perks of Being a  Wallflower is a novel about boy named Charlie, it is a book about being a teenager, it is a story about sex and drugs and high school, but seen from the point of view of a socially awkward boy with slight autistic qualities. He is also a highly intelligent 15-year-old boy who's only friend in life commits suicide in the beginning of the novel. I can imagine how that can (pardon my language) fuck you up pretty hard. But this story isn't about a boy losing his life, it's about boy discovering life.
"Mary Elizabeth is a very interesting person because she has a tattoo that symbolizes Buddhism and a belly button ring and wears her hair to make somebody mad .. She's a senior, and she says that my sister is a tease and a snob. I told her not to say anything like that about my sister again."
Since the last time I tried to read it I like to think that I have grown a little. Experienced more sides to life. Read more. And the book hit me right where it is supposed to. I think. And it is very hard to explain why. It's just one of those books. It belongs in the same category as Cather in the Rye (which I – incidentally – did not like), The Virgin Suicides (which I loved) The Outsiders and Holes. It is a just a beautiful and disturbing recollection of that troublesome time called "your teenage years".
Then again, if you're not ready for the book (or don't like to read books), it might please you to know that they're doing a movie based on it. So far I think the casting is close to perfect with Logan Lerman, Ezra Miller and Emma Watson in the leading roles. It does help that it is Chbosky himself that is the director and writer of the screenplay for the movie.
Have you read the book?