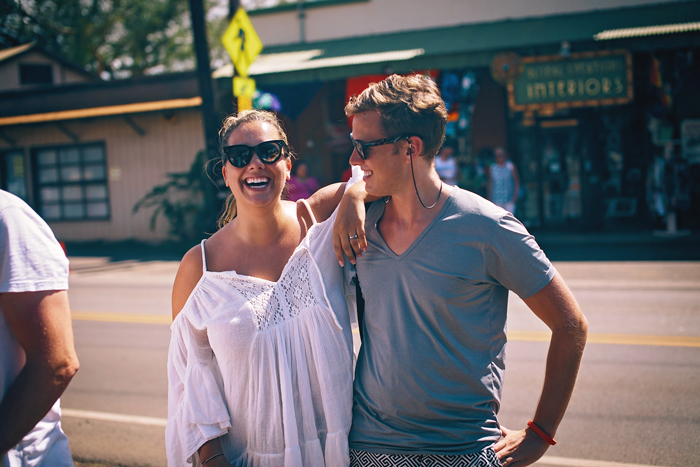 Earlier today I got the best news of the week, I'm flying home on Saturday – not Friday like I thought. Which means that I have just received an extra day in paradise. My plan is to spend it much like I have the last couple of days: working on my goodbye tour, my bucket list and my tan.
Yesterday we drove up to the North Shore to hang out at the beach in the beautiful weather that we've had the last couple of days. The windsurfers at Mokule'ia gave us some entertainment while we played and tanned at the beach, before heading over to Haleiwa to eat.
If you ever pass by Haleiwa and feel hungry for something fresh, drive by Aloha Bowls and get an acai bowl to go. You wont regret it!