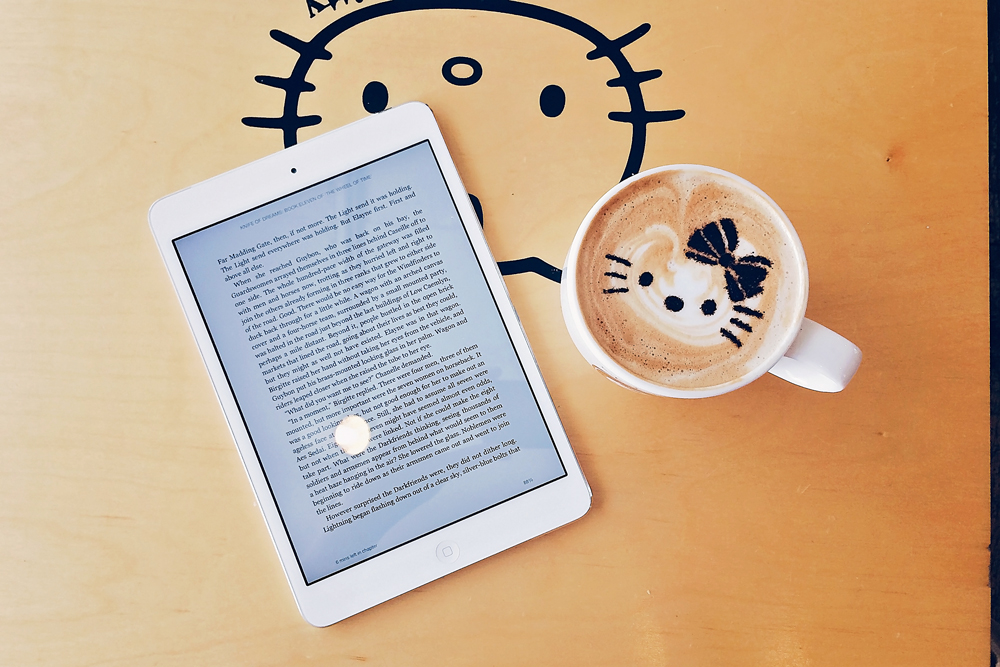 Today I woke up (in my new bed!) to the news that Hello Kitty is not a cat. Shocking, right?
"Hello Kitty is not a cat. She's a cartoon character. She is a little girl. She is a friend. But she is not a cat. She's never depicted on all fours. She walks and sits like a two-legged creature. She does have a pet cat of her own, however, and it's called Charmmy Kitty." – Sanrio
To deal with the mind-blowing idea of Hello Kitty not being a cat, and also the fact that she has a cat of her own (meta!), I decided to go look for one Seoul's popular Hello Kitty Cafés. While the one in Hongdae is a tourist staple, I opted for the one near Sinchon Station instead. Less people, and it's also in walking distance from my apartment.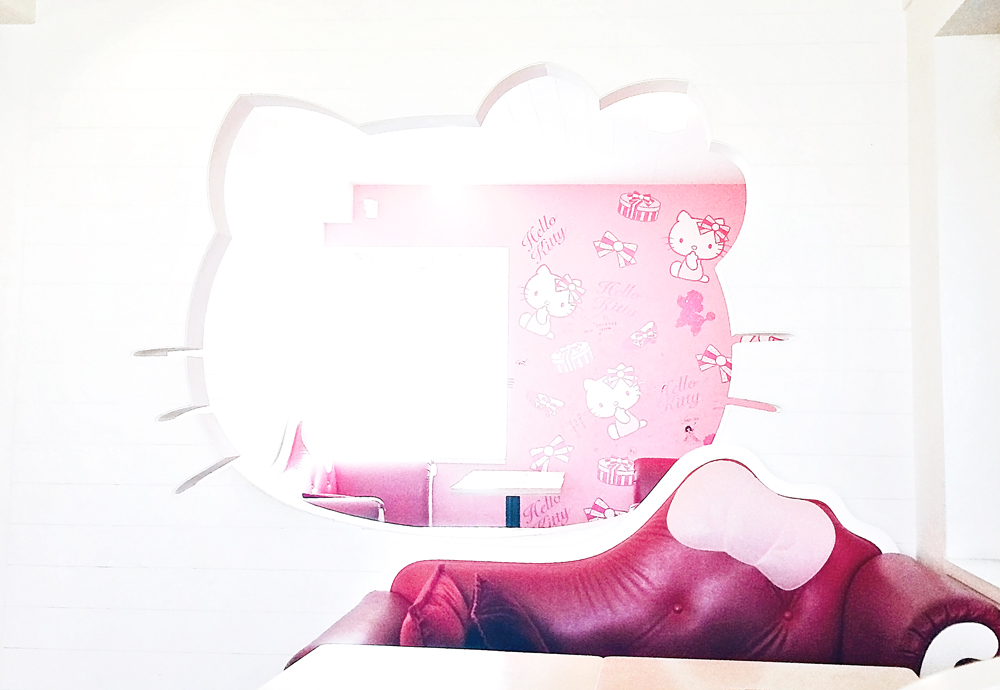 As I haven't got internet in my apartment yet, coffee shops with free wifi has become my second home. Themed coffee shops are a everywhere in my neighborhood though, so it transform my work sessions into small adventures as well. The Hello Kitty Café for instance is all Hello Kitty. The chairs, the tables the napkins, the food; it is all shaped and decorated with Hello Kitty in mind. My latte came with a cute, stenciled kitty on it. Almost to cute to drink it. Will have to come back later to try the Strawberry Cakes shaped like Hello Kitty.