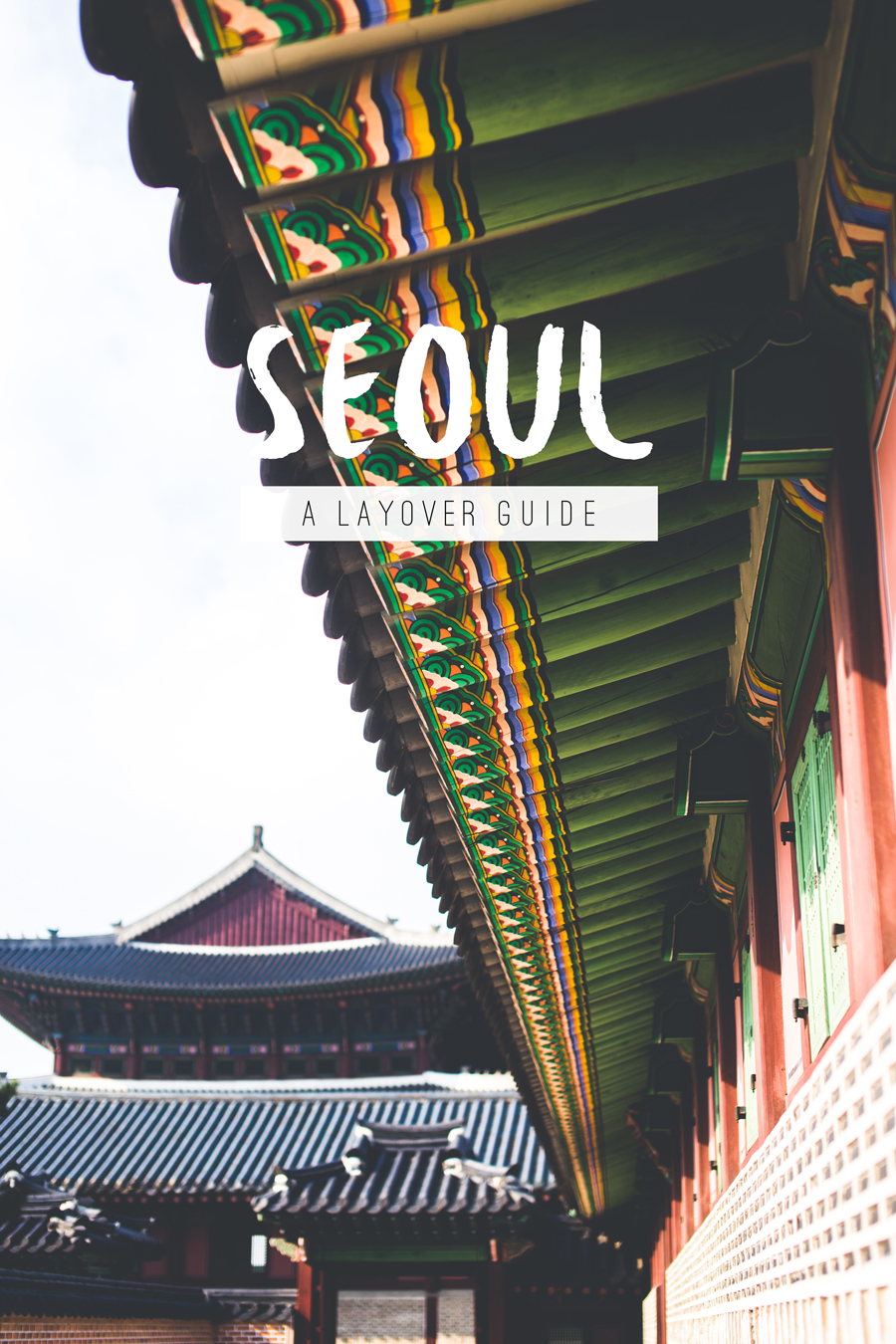 For the past few months I've had no less then 5 friends come visit for 20 hours or so, on their way to another part of the world. As a result I've become quite adept at guiding people through the Seoul essentials (the way I see it), and I thought I might share the details with you too, in case you happen to have a long layover in this city of mine. There's obviously a lot missing from this list, and there are probably people who would argue that other neighborhoods should be prioritized over the ones I've chosen here, but this is my "go to"-list if you only have a day in the city.
11:30
Land at Incheon International Airport.
12:30
Grab a tourist map of the city (or download the map at the end of this post), buy some banana milk and a snack at one of the convenience stores and board the Airport Train to Hongik University Station (KRW 4000). You can also take the Express Train to Seoul Station, but the tickets are a lot more expensive (KRW 14.000) and it'll only save you about 10 minutes.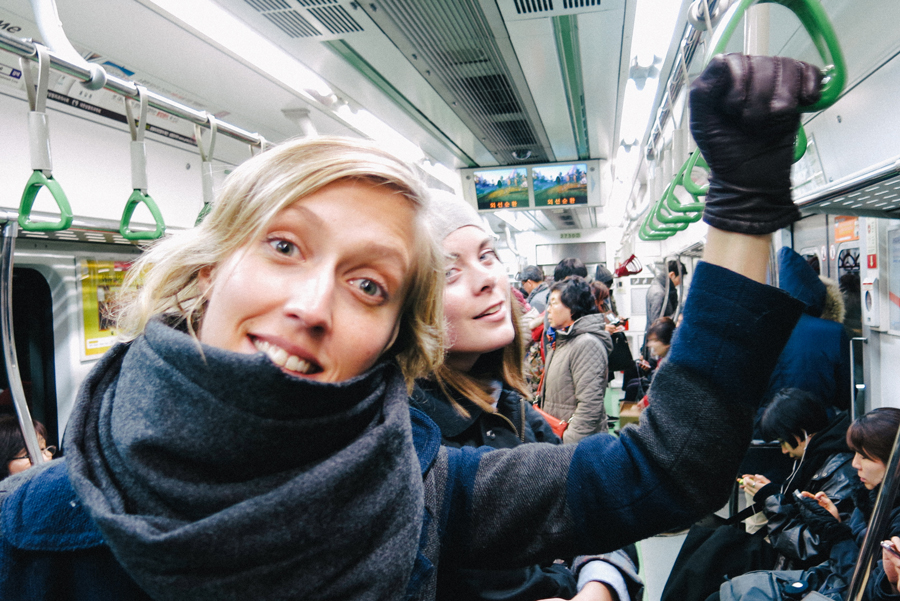 13:30
Get a metro card at one of the purple machines, switch to subway line 2 (green line) and take the subway to City Hall.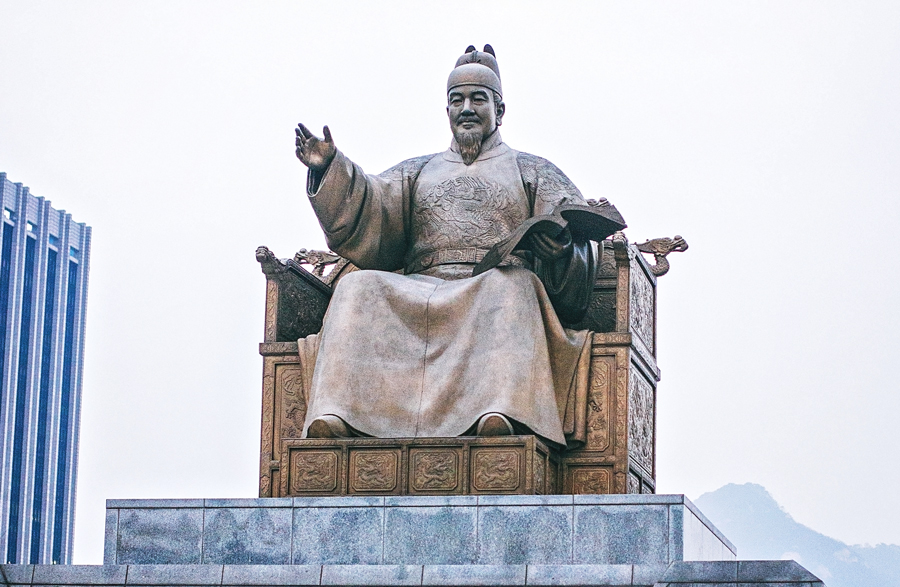 13:50
From exit 4 walk straight ahead, passed the statue of King Sejong The Great (the creator of the Korean alphabet: Hangul) and continue until you get to the gates of Gyeongbokgun.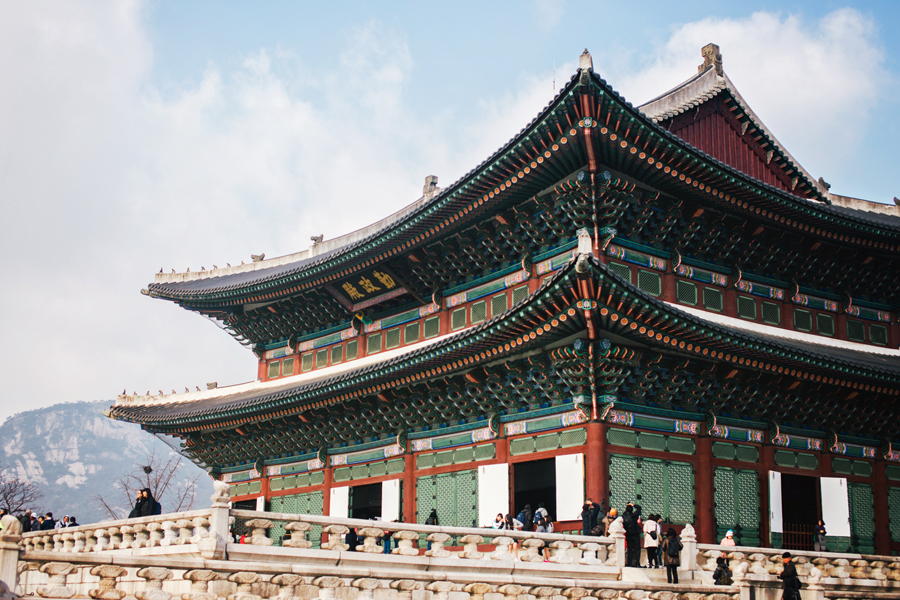 14:00
Pay KRW 3000 to enter the palace and walk around in the glory that is one of the great palaces left from the Joseon Dynasty, also known as the golden era of Korean history. You'll recognize the building style from all of those Korean period dramas you're watching – or should be watching. See more photos from the palace grounds here.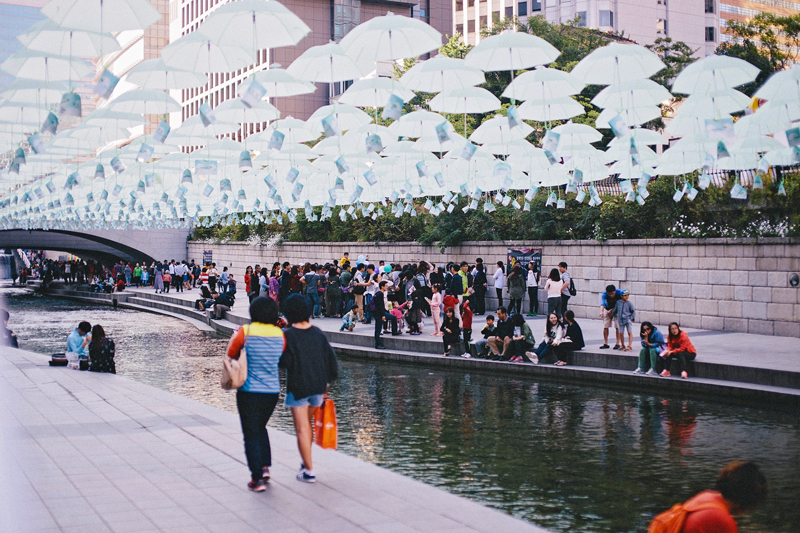 15:00
Walk back towards City Hall, and take a left by the start of Cheonggyecheon Stream to take a photo by the river that used to be covered by a highway, but was uncovered and made into a public recreational space in the period between 2003-2005. This is one of my favorite spots in the city, and I share that with both locals and tourists.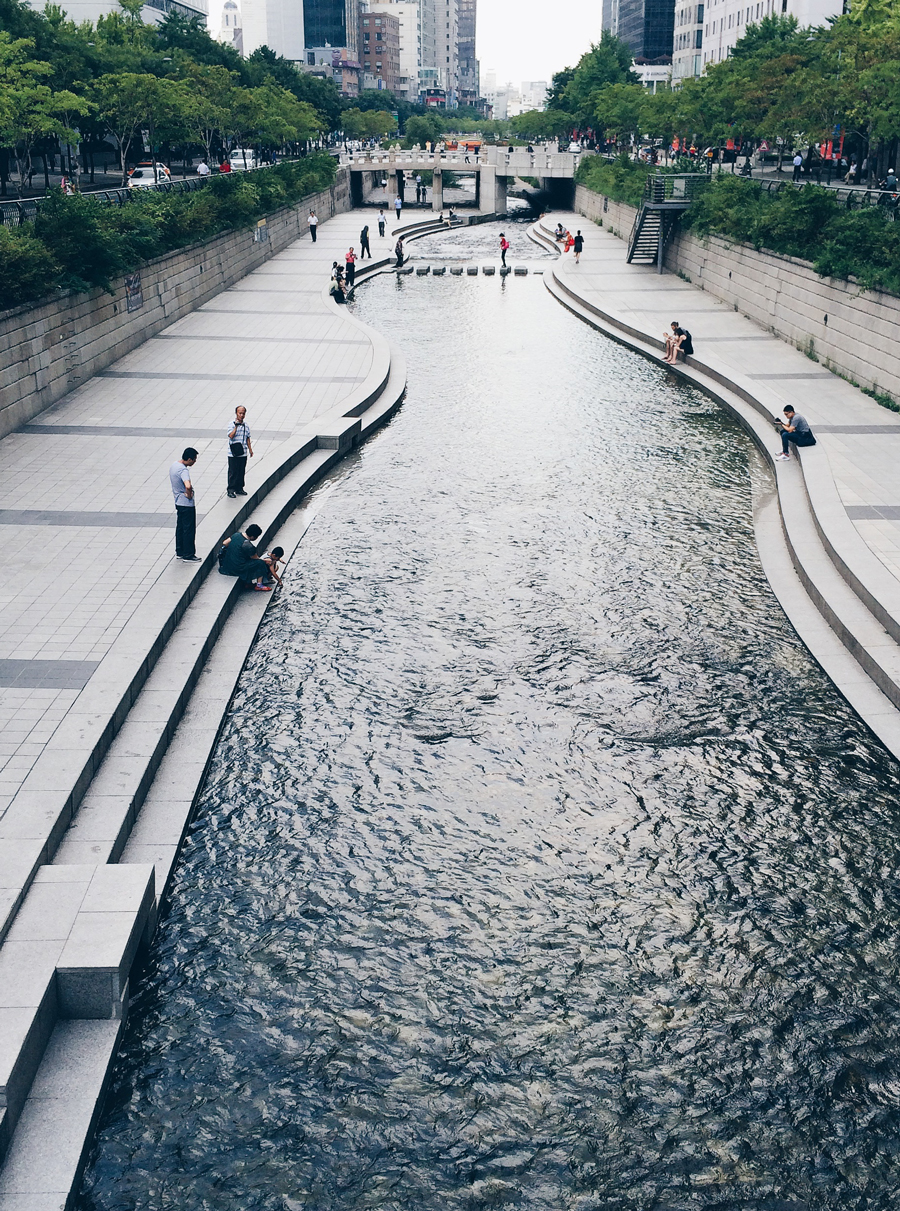 15:10:
Continue along the river until you get to the International Food Market, take a right and make your way through the myriad of restaurants. It would be tempting to eat now, but if you're following my schedule just watch the spectacle and grab some street food instead.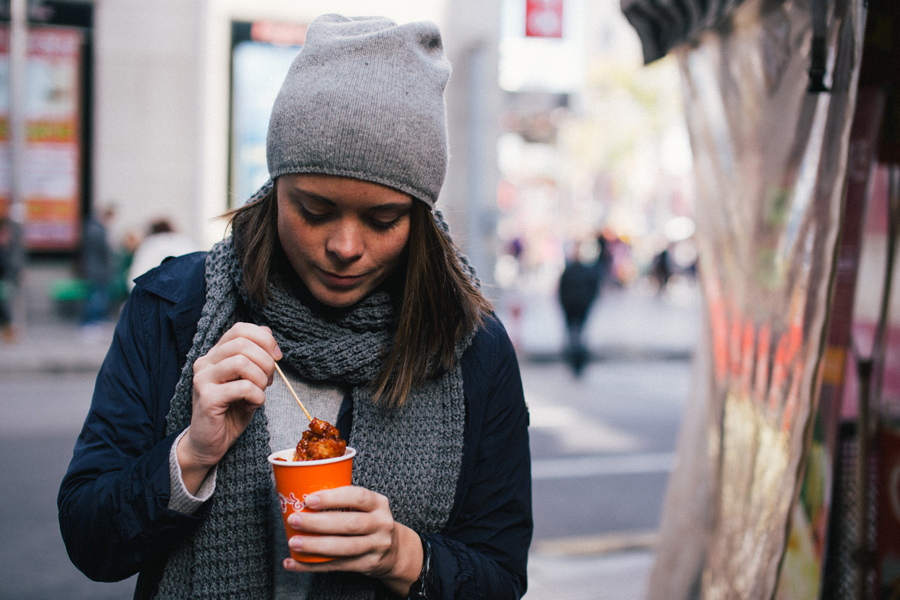 15:30
Make your way across the street and pass Lotte Hotel and Lotte Department Store, and then you're in Myeongdong, the great shopping district in Seoul. Shop till you drop, and make sure to eat your fill of street food. I recommend buying cosmetics, as Koreans are known for their great and inexpensive creams and make-up essentials.
16:45
Tired yet? Locate the subway station Euljiro 1-ga (it's right between the International Food Market and Myeongdong), and take the green line three stops to Dongdaemun History & Culture Park. Find exit 1 and walk out to view the magnificent architecture that make up this futuristic museum. Instagram-worthy for sure. Take a trip inside too, and see if there's a great exhibit on display (Henri Cartier Bresson's landscapes are on display until March). Browse the surrounding neighborhood for some more shopping treasures if that's your thing, Dongdaemun is known for its markets.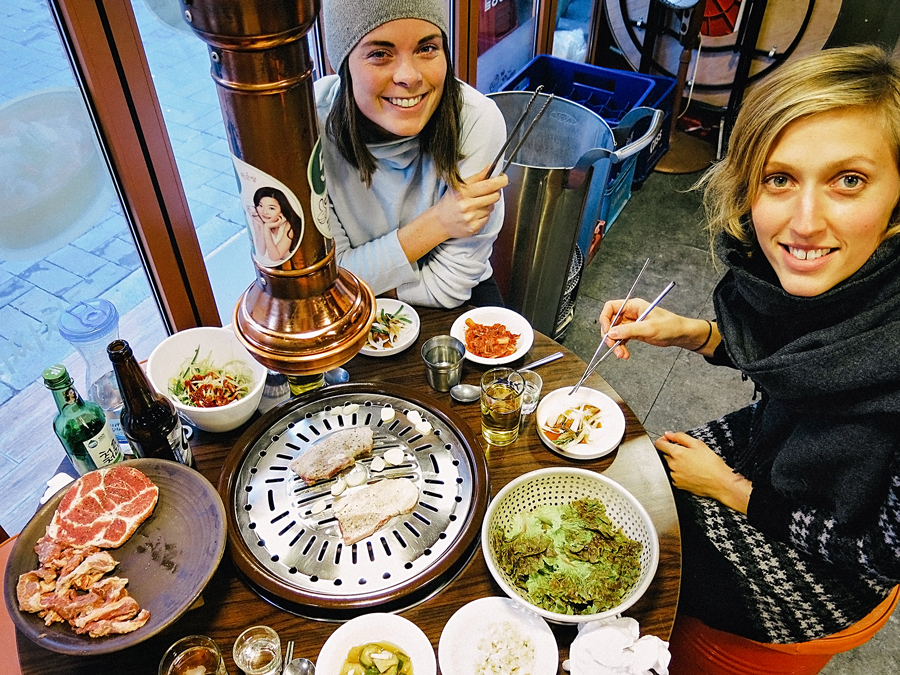 17:30
Get on the now familiar green line and take the subway back to Hongik University Station. Find exit 9 and walk into the chaos that is one of Seoul's most popular university neighborhoods. Find a Korean BBQ joint and enjoy a breather from what has been an intens day in Seoul. Drink beer and soju, and relax.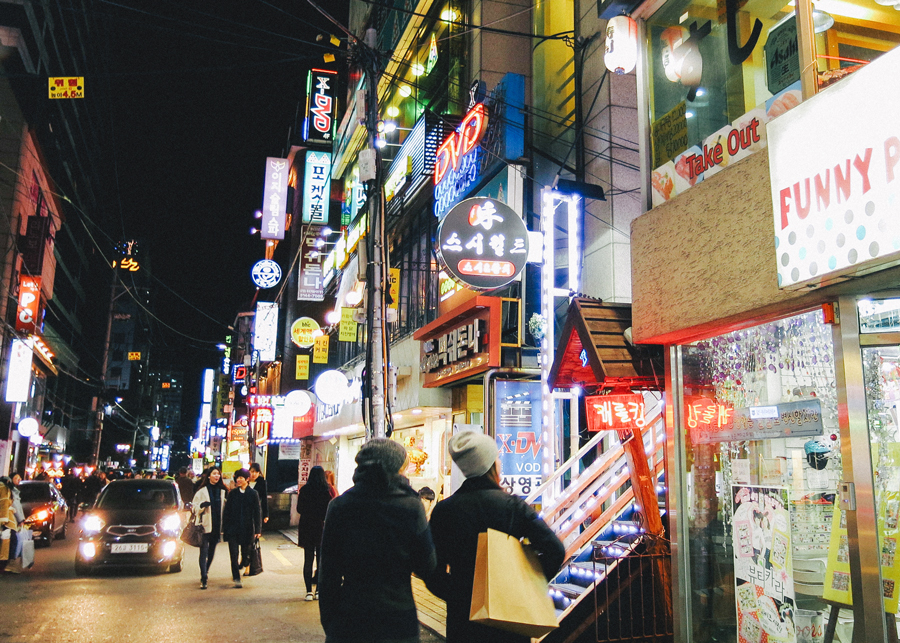 19:30
Finish your meal, and remember: Koreans don't tip. Walk into the spectacle that is Hongdae by night. Enjoy the neighborhood, the street performers and the night. May I suggest visiting a norebang, or a hookah bar. Or perhaps just a coffee and something sweet at one of the cool coffee shops. There are plenty in the area.
Stay at a Korean guest house in the neighborhood or take the train out to the airport and sleep in one of the guest rooms at the Transit Hotel (located on the 4th floor of the airport).
Wake up, take a shower and eat breakfast at a coffee shop and say au revoir (or 안녕히 계세요) to Seoul. You'll be back for more later.
A map
There's usually free wifi at every coffee shop in the city, as well as some restaurants. Download this map to your offline maps on Google Map, and you'll always have a map in your pocket.
If you only have a couple of hours at Incheon, the airport is a destination in itself with a museum, several spas, a transit center with beds, showers and lounges, and more. Google "Incheon International Airport" for more info.
 Would you like more guides like these?