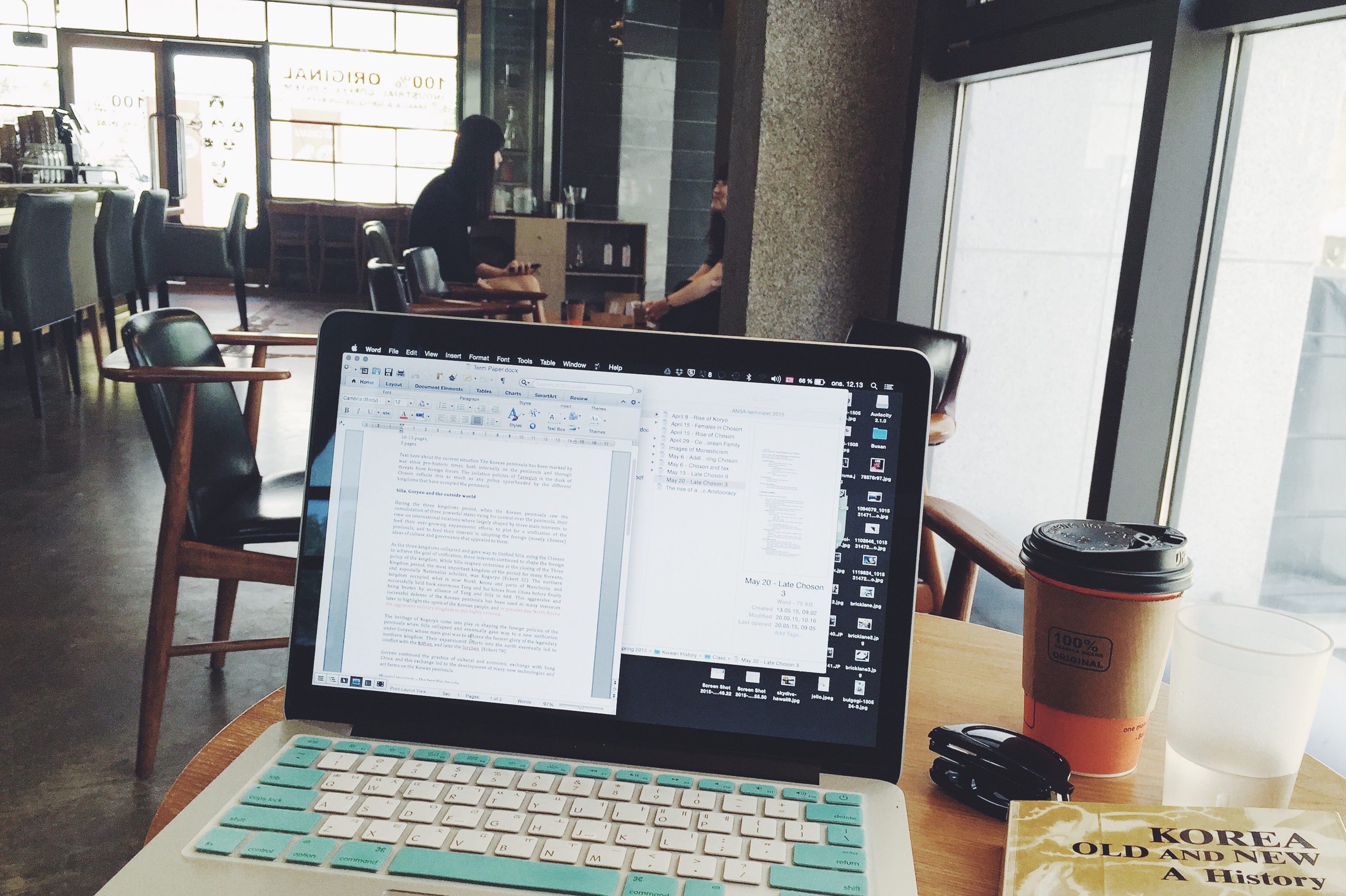 I'm currently entering that exciting period known as "pre-finals week". There's only 3 weeks left of the semester, and as the weather is growing increasingly humid and scolding hot (summer is coming!), I am spending most of my time in air conditioned coffee shops and libraries.
Game of Thrones is keeping me company every Monday evening (time differences), and the kings and queens of Silla, Goryeo and Choson (all former kingdoms of the Korean Peninsula) the rest of the week.
While studying for finals means I have limited time to explore the city, I do try to change scenery once in a while by trying out different coffee shops in different neighborhoods. The result? A guide to my favorite coffee shops in Seoul of course. Stay tuned!