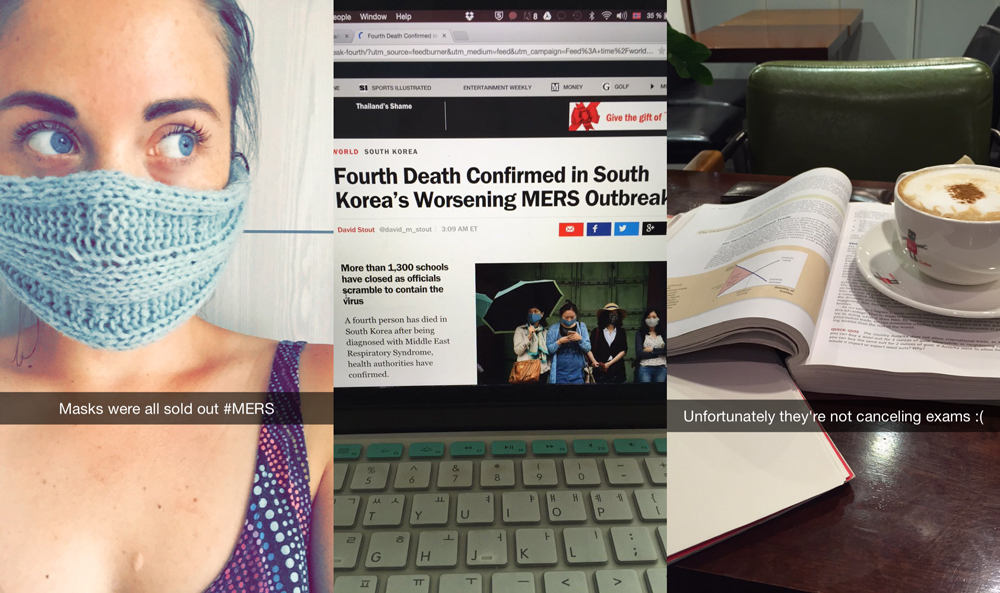 In case you don't follow the news (shame on you!), South Korea has seen an outbreak of MERS (Middle Eastern Respiratory Syndrom) in the last couple of weeks, and the country is going bananas. Masks are sold out everywhere, people are canceling vacations and hundreds of schools have been shut down. Conversely, MERS is not very contagious, there's little proof that surgical masks actually help for healthy people (and some research even suggest it might make you more vulnerable to disease) and the four who have died so far have been elderly people who already suffered from respiratory diseases (like asthma). As Yahoo News points out in this very informative article:
Despite media warnings about the virus "spreading" in South Korea, most of the cases are linked to a single hospital, as is a Korean man diagnosed in China. There's no evidence yet in South Korea "of sustained transmission in the community," the WHO reports. …

Kim Sung-han, a professor at the Seoul-based Asan Medical Center, said isolating anyone who has had contact with MERS patients, even if they don't show symptoms, is pointless because no studies show the MERS virus can be spread during the incubation period.

"It's like using a hammer to push in a thumbtack," Kim said.
Meanwhile, final exams are still coming up in 3 days, and I'm spending most of my hours at the library/study hall/coffee shops/floor of my apartment studying for finals and writing papers. Summer vacation can't come soon enough, and I will be so happy once I'm done with this!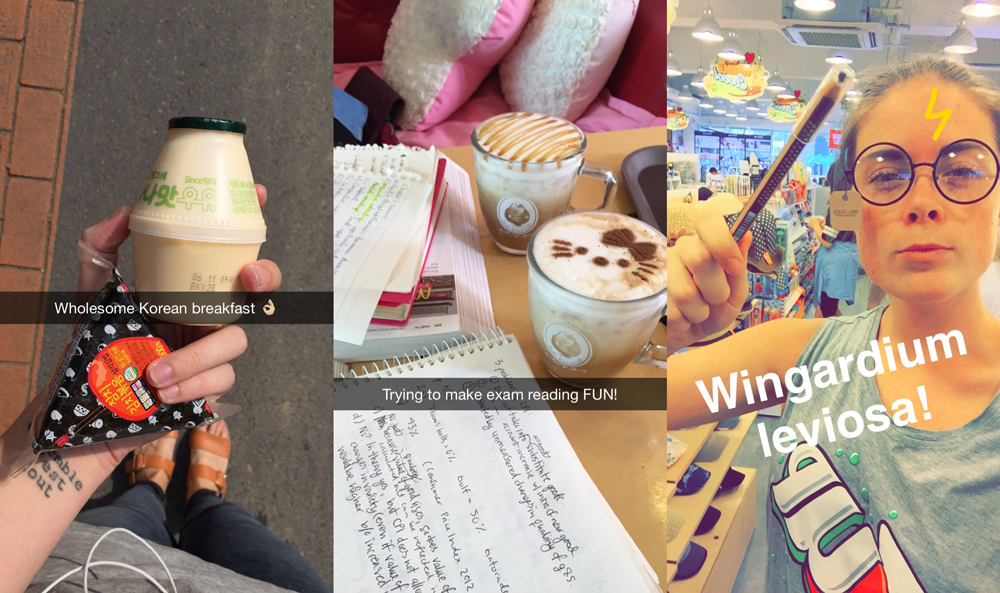 1) Eating samgak kimbap and drinking banana milk for lunch. So Korean it hurts. 2) Studying for finals at the Hello Kitty Café. 3) Tired and silly at ARTBOX because we needed a break from studying.
Has your summer vacation started yet?