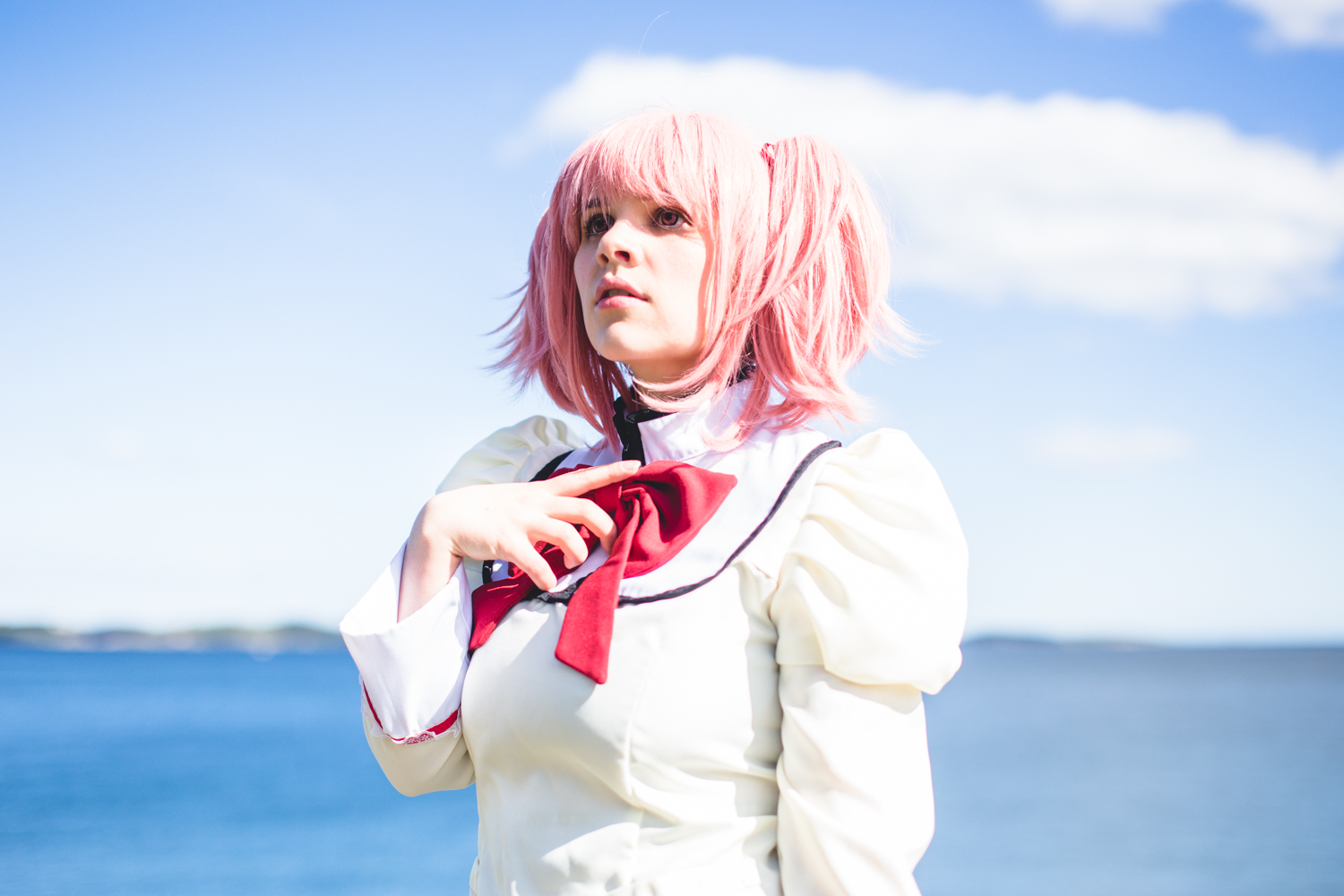 My work takes me to the nicest, weirdest and coolest places, and also introduces me to the nicest, weirdest and coolest people that I would otherwise not have met. Earlier this summer my colleague and I ventured outside of our dark, college newspaper-looking office space to meet up with three local cosplayers. We spent an hour interviewing them about the curious and fascinating details of everyday – and not so everyday – life for a person who's main hobby is dressing up as a comic book or video game character. I better get my act together soon and jump on the bandwagon; cosplaying is awesome and its about time I join in.
We finished the interview by doing an impromptu photo shot with the girls, as they were dressed up for the occasion. Both Ingrid (dressed as Luciano Vargas from Hetalia) and Janne (Heartseeker Ashe from League of Legends) had made their costumes from scratch, while Guy (as Madoka Kaname of Puella Magi Madoka Magica) had ordered her's online.
Don't they look amazing?