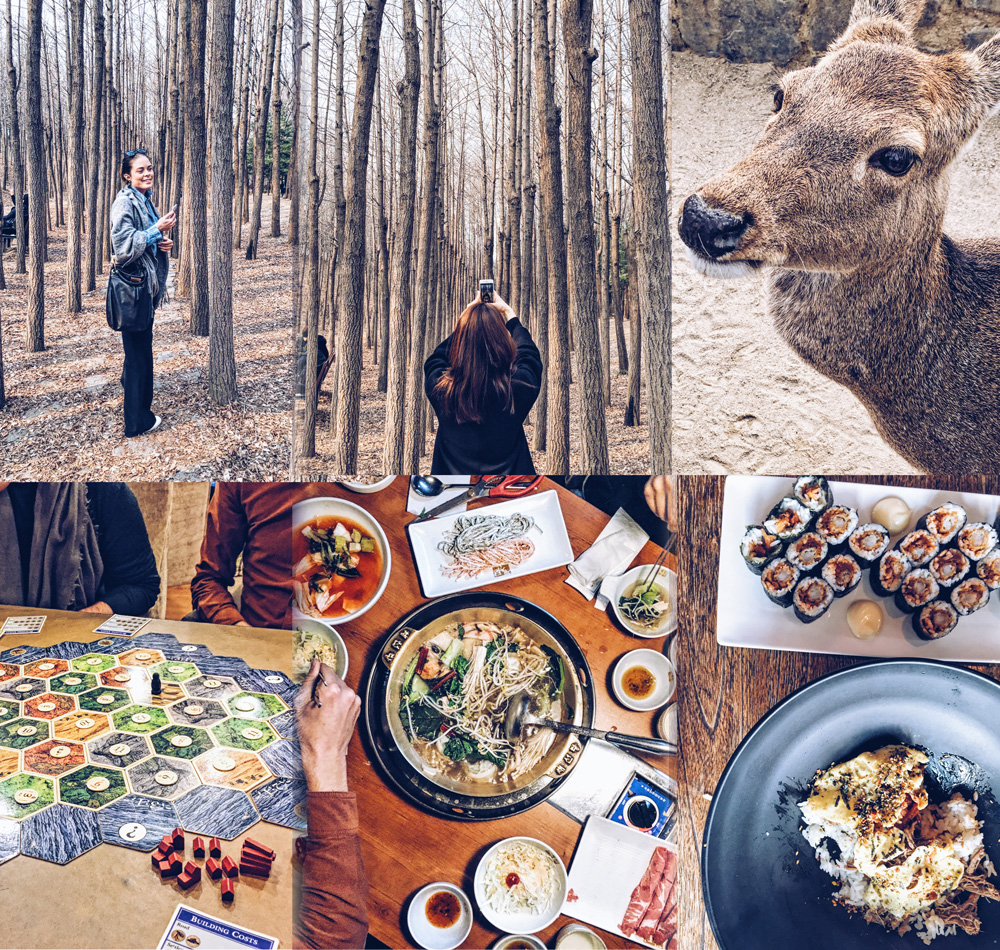 1-2. Hanging out in Seoul Forest. 3. Spending some quality time with the deer at Seoul Forest. 3. Playing Settlers of Catan at the board-game cafe (I won!). 4. Shabu-shabu for dinner. Yum! 5. Gimbab and other delicious goods for lunch at School Food.
Today has been a good day. I'm currently curled up in a ball in bed, debating whether to watch one more episode of The 100, or fall into the on-coming coma that has been on the horizon for the past 4 weeks. It looks like The 100 might win, even though my iPhone tells me I've walked over 15 kilometers today, all of which makes me feel exhausted and out of shape. That walk took me through Seoul Forest to scout for birthday party locations, via a quick hello to the deer in the "Ecological Forest", followed by shopping for the bare necessities in Myeongdong, and then finally dinner and games in Sinchon.
As I've mentioned before, themed coffee shops are everywhere and everything in Korea, and tonight we hung out at one of my current favorites: a board game café. There's one in my neighborhood that we've been to a couple of times now, and it so refreshing to spend a Saturday night playing games instead of hanging at a bar (not that I mind that either). Also makes waking up early on Sunday to work that much easier. Like tomorrow hopefully. If I go to bed now. Maybe The 100 can wait.
Oh, and by the way: Happy easter, folks!