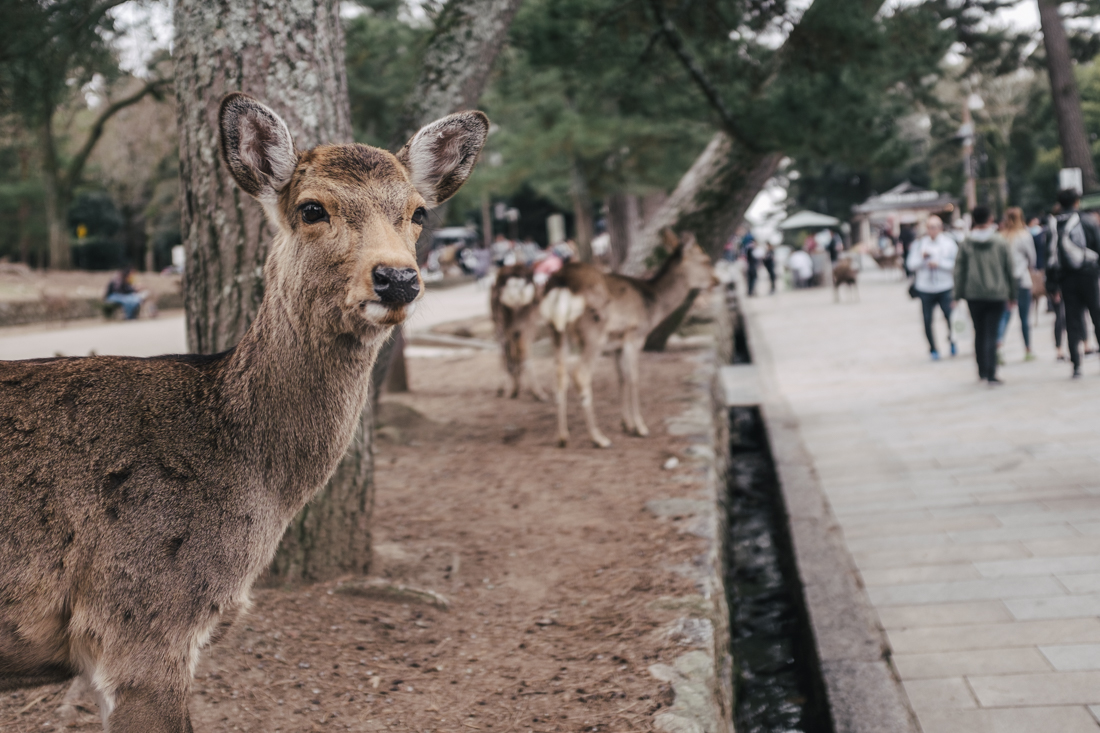 The last few weeks I've hardly been standing still as my surroundings shifted from the snow-covered mountains of Chamonix, via the grey asphalt jungle in Seoul, and on to a surprisingly cold but still amazing Hong Kong, before ending with five days of semester start in Seoul, and then three days in central Japan. I'm back in Seoul again and looking forward to standing still(-ish) for 10 days.
My memory cards are filled with photos that I want to share with you, from the race track in Hong Kong, the streets of Lamma Island and the powder paradise that was Chamonix, but let's start with the last first: Japan. Specifically, our trip to Nara Park yesterday. Nara is located less than an hour by train from Kyoto and Osaka respectively, and as it turns out is really only known for three things: 1) The largest bronze Buddha in the world, 2) Tame deer, and 3) An abandoned amusement park.
The amusement park, Nara Dreamland, was on our itinerary until we found out that the fine for being caught by the security guards is 100.000 Yen or more. One day I'll go back and visit though. Wonder why? Here are some photos from the park.
We did however get to check off the two first items on our Nara bucket list. And oh man! If you get the chance, do go play with the charmingly annoying deer at Nara. The park, which is located about 15 minutes from the train station, is home to over 1000 deer that roam the grounds and hustle tourists for cookies.
The park also contains the world's largest bronze Buddha, an impressive 15 meter tall statue that was first constructed in 751 AD (it has been recast several times due to damage from earthquakes and fires, with the latest modifications happening in the 17th century). In Japanese (shinto) tradition, the deer are considered messengers of the gods, so having that many deer on the grounds of a Buddhist temple is considered especially sacred (according to the guidebook). The deer at Nara are ruthless beggars though, resorting to biting your clothing and bags if they can't access the cookies you spend hard-earned 150 yen on to feed them.
They're very instagram-friendly though, so a #deerfie is obligatory if you ever visit the park!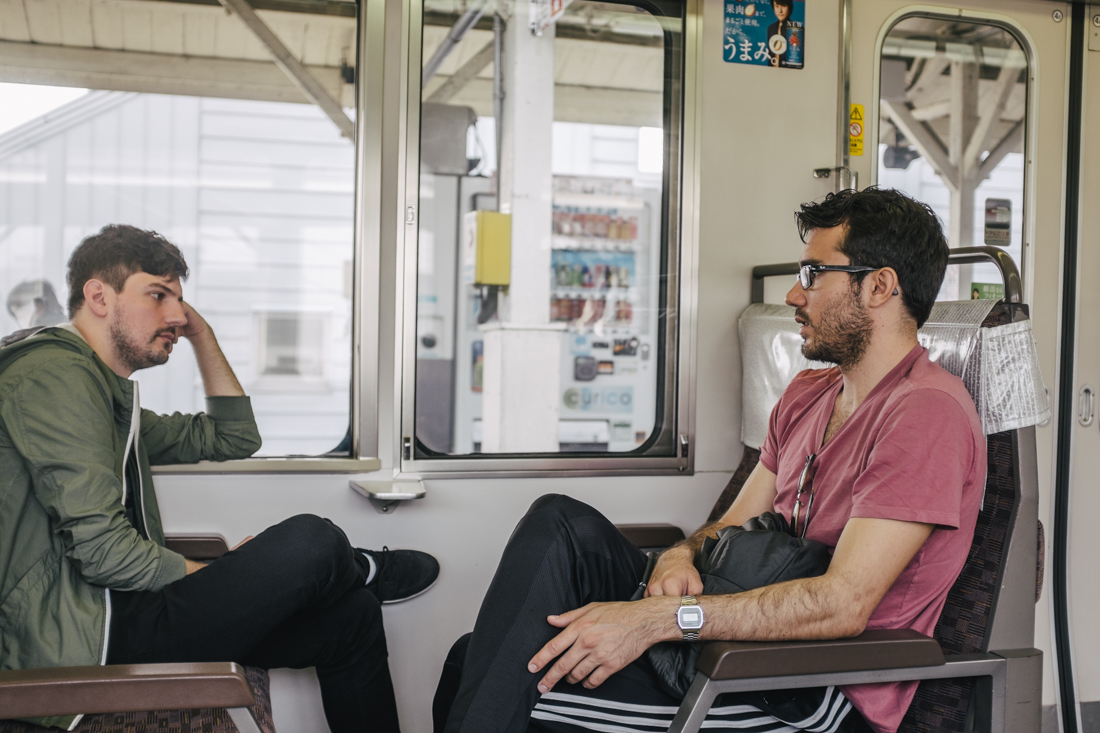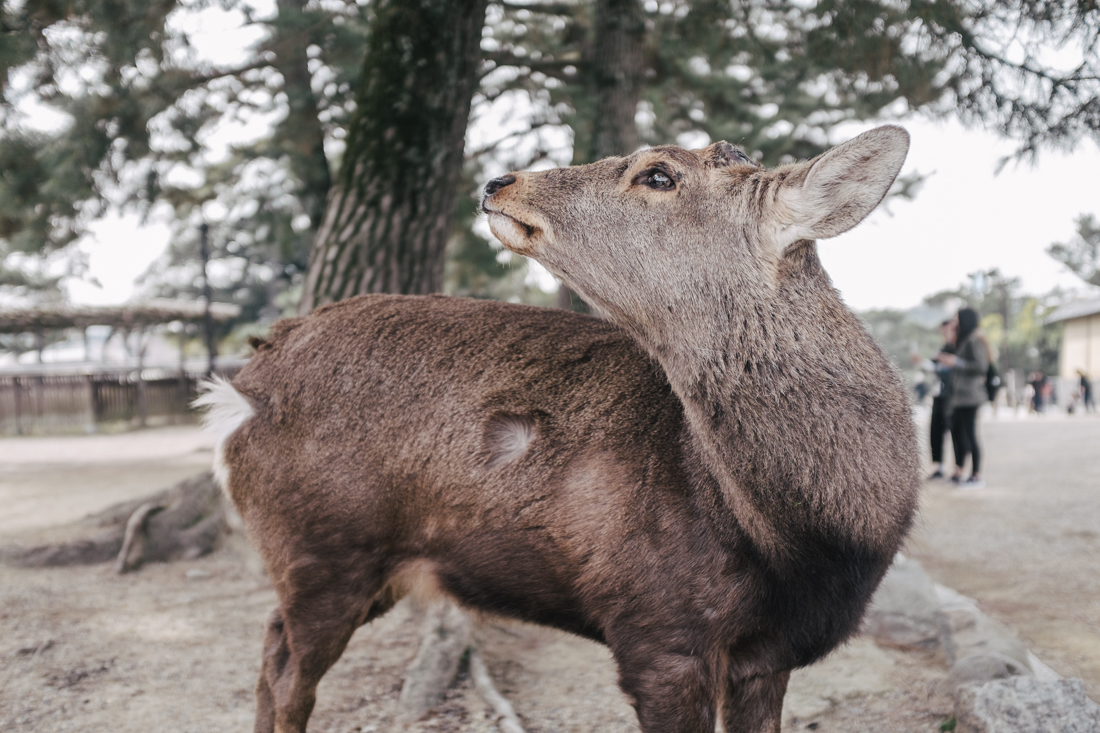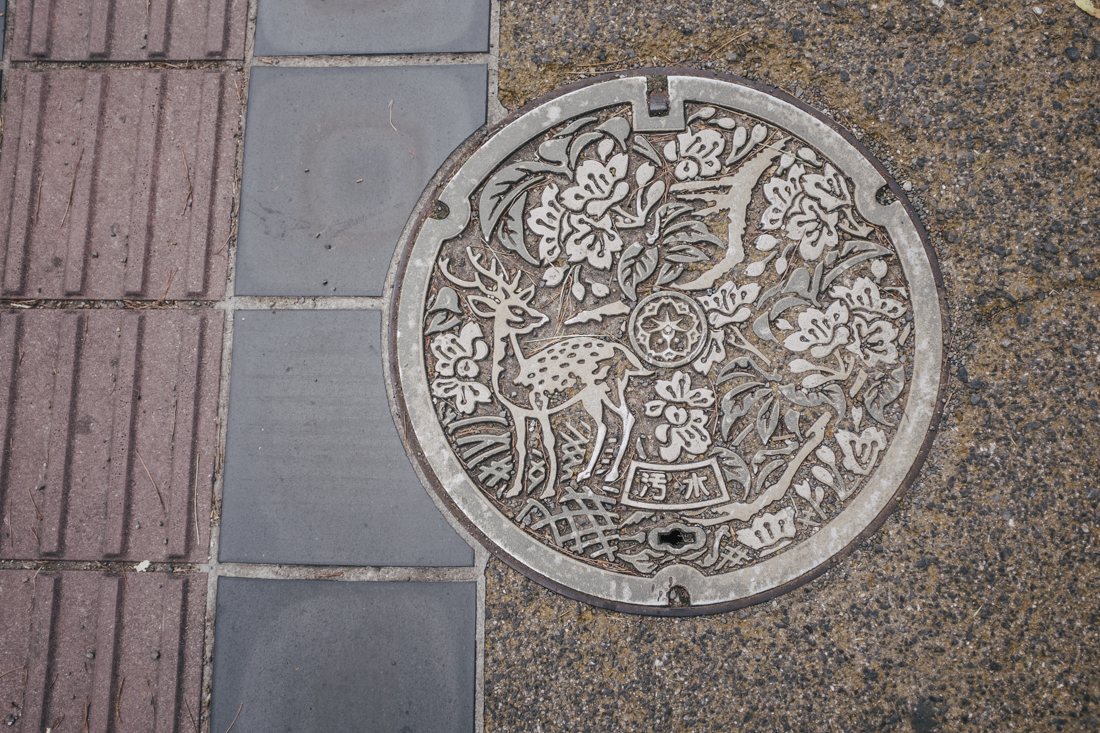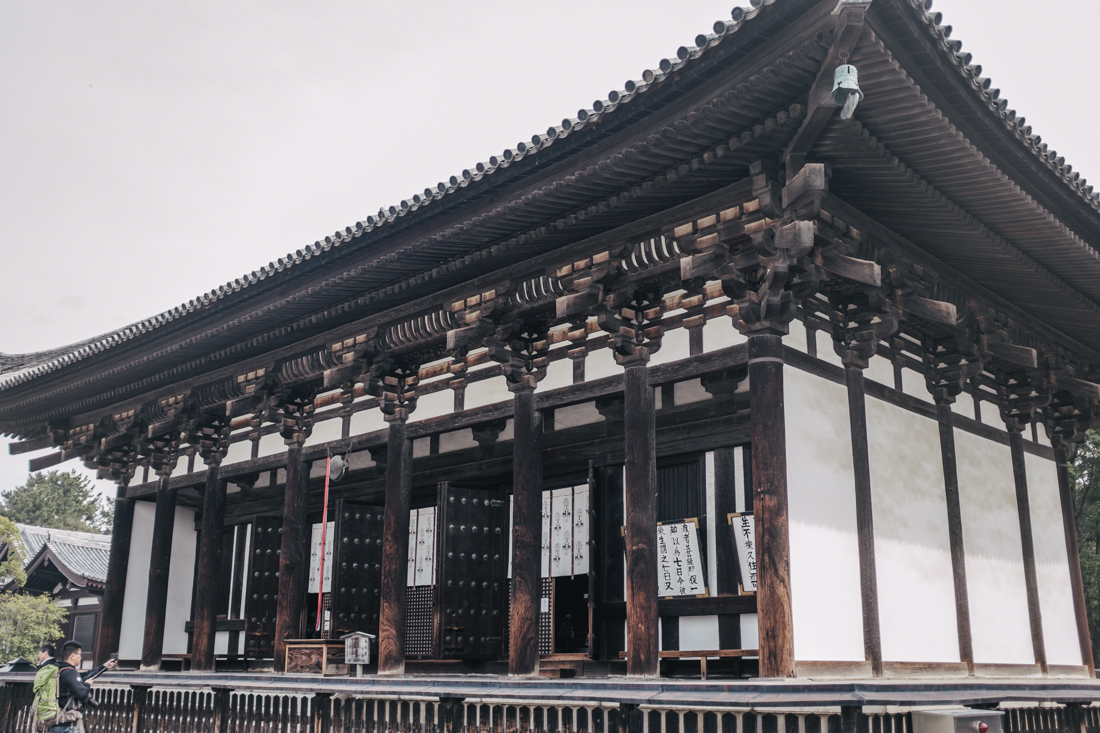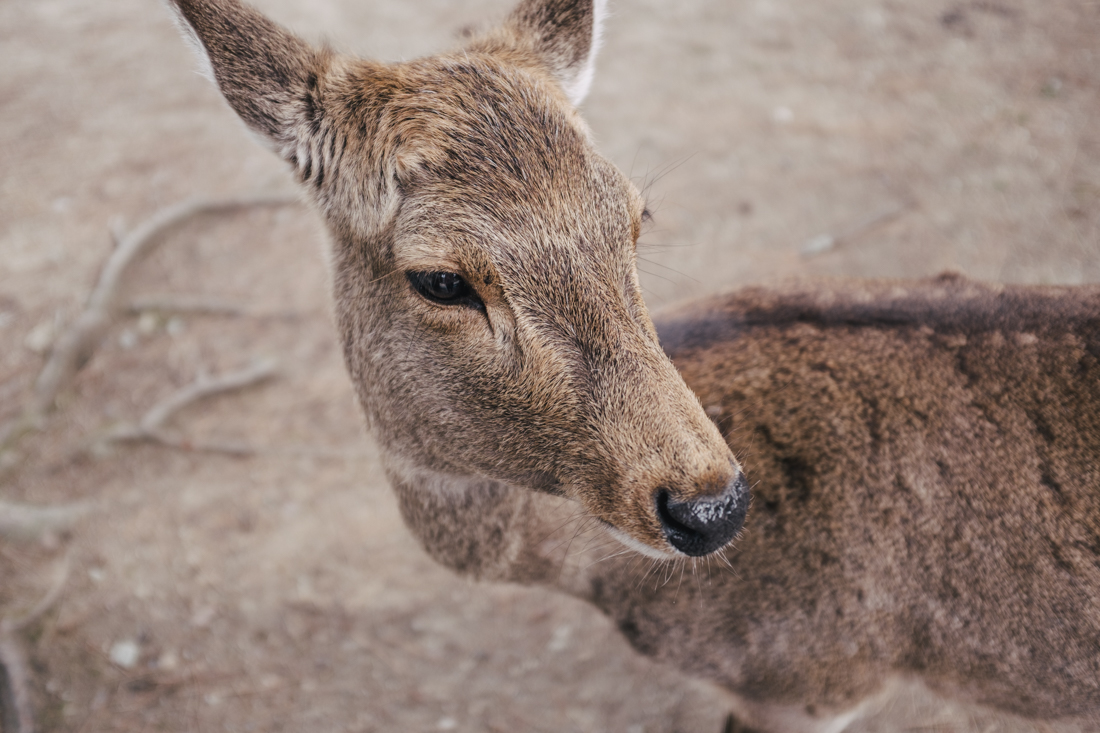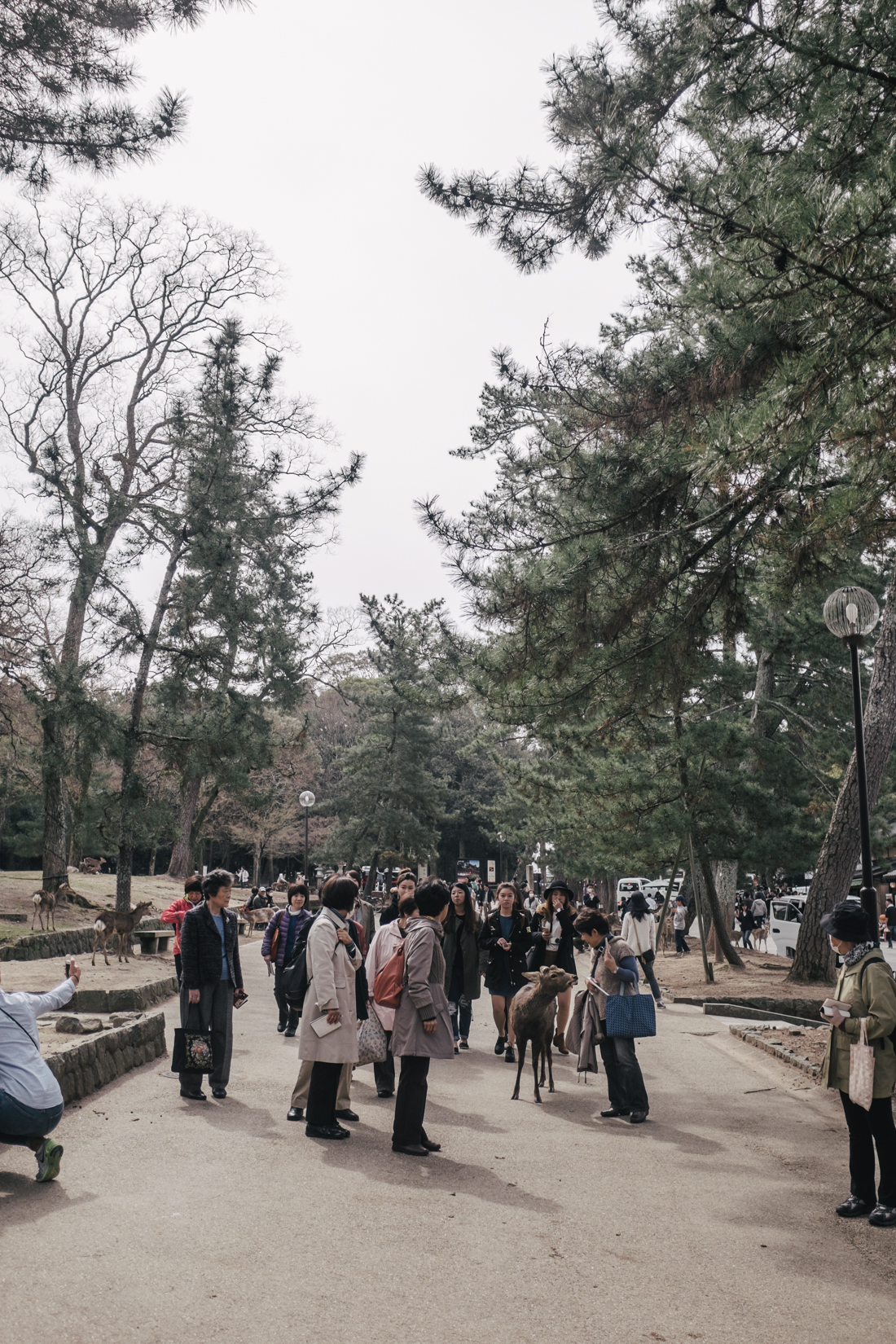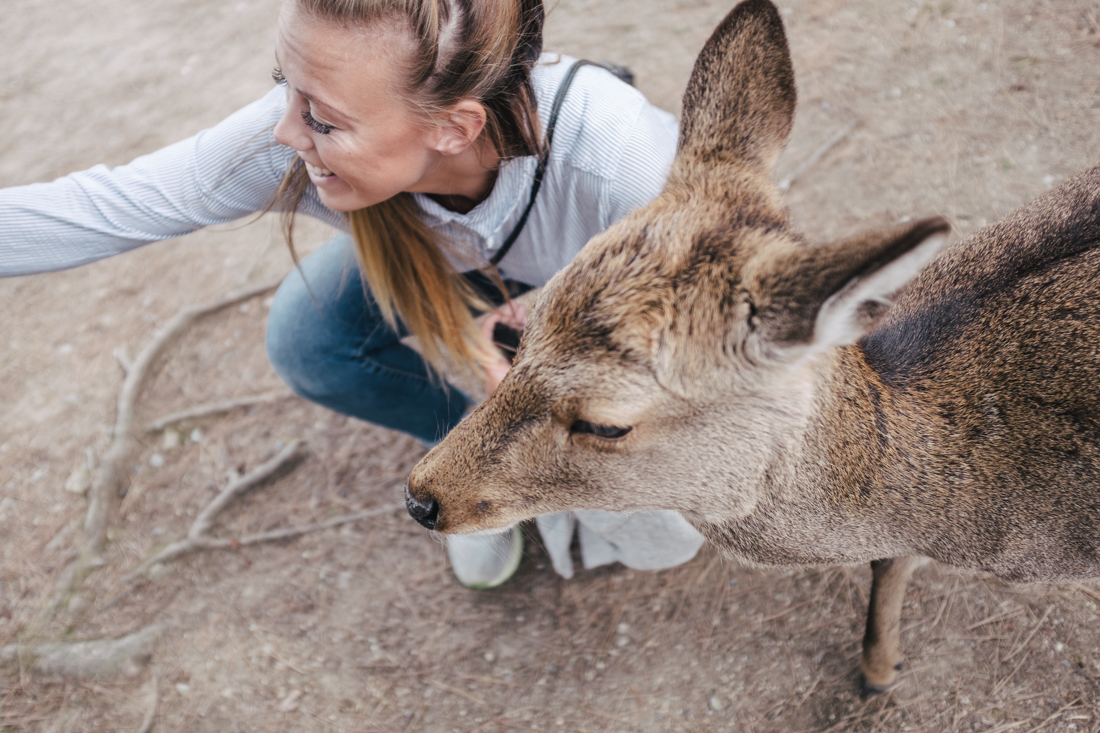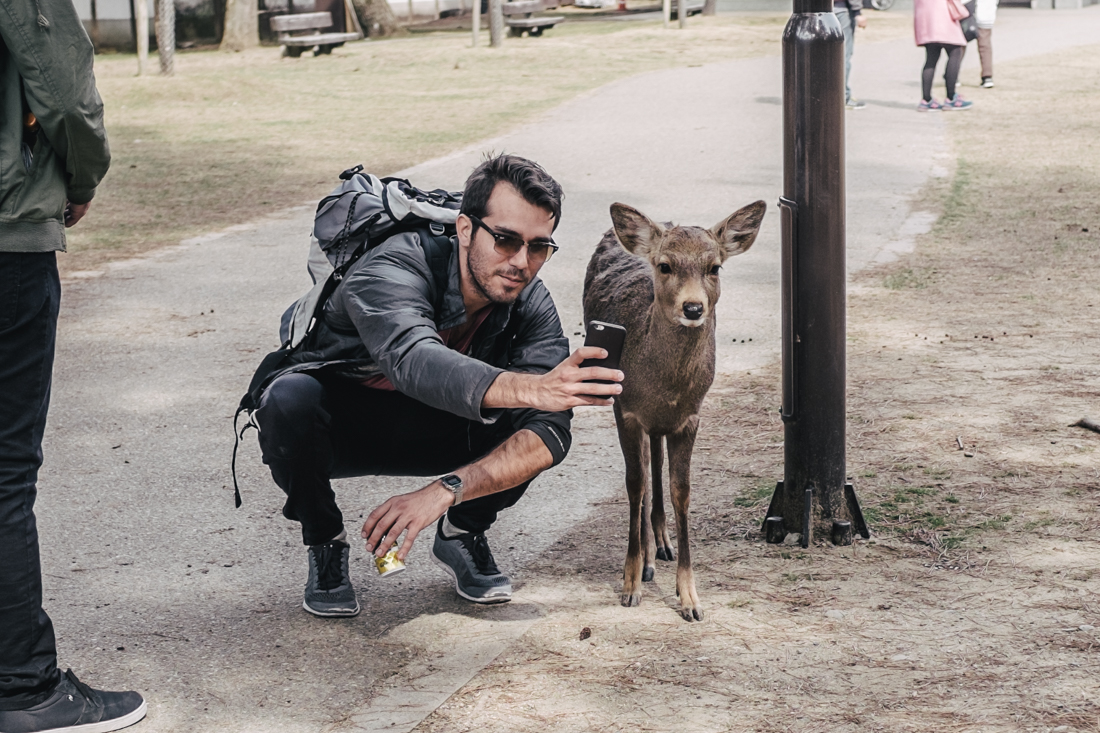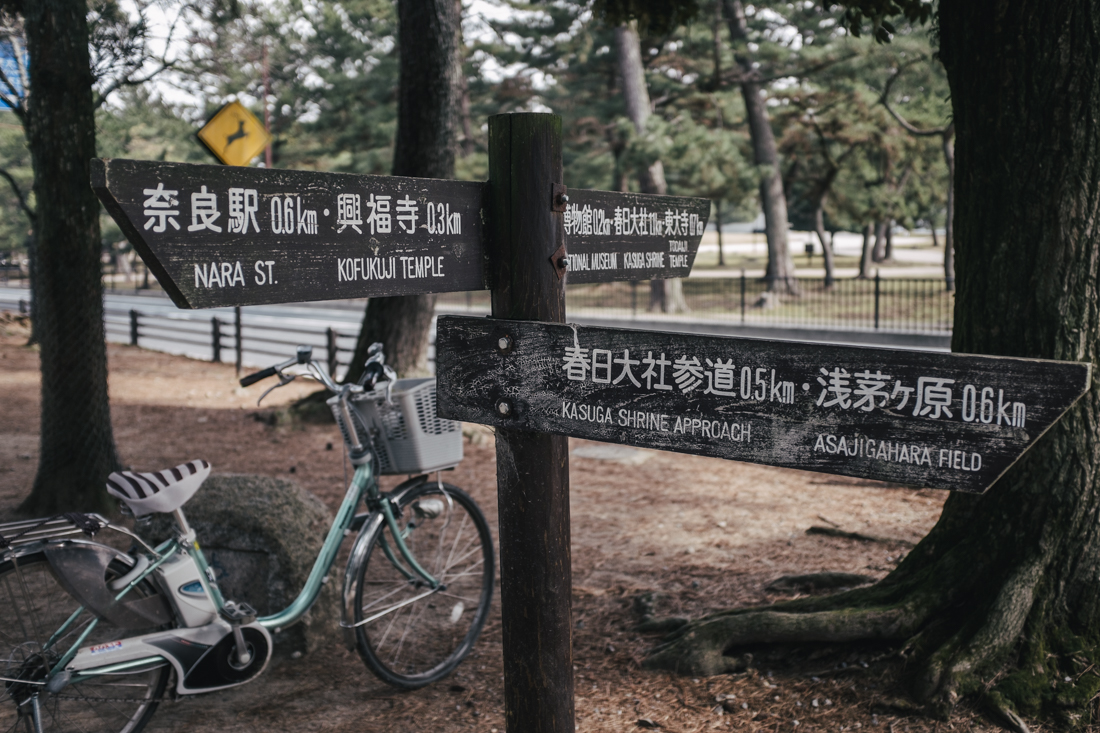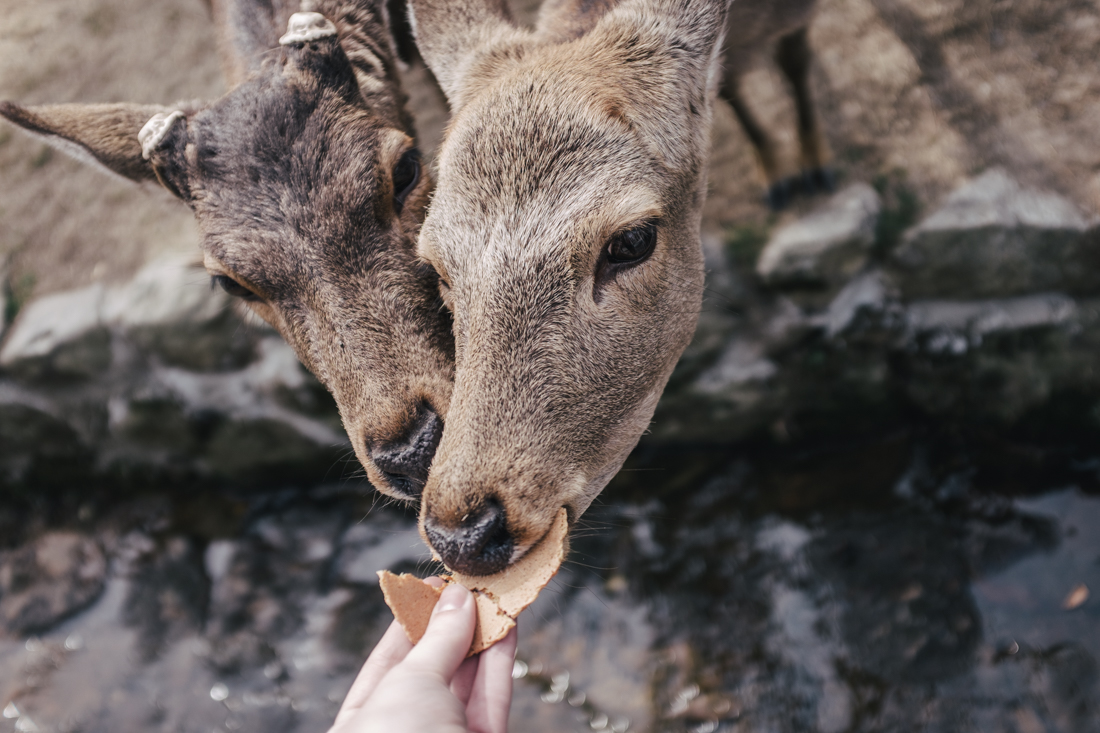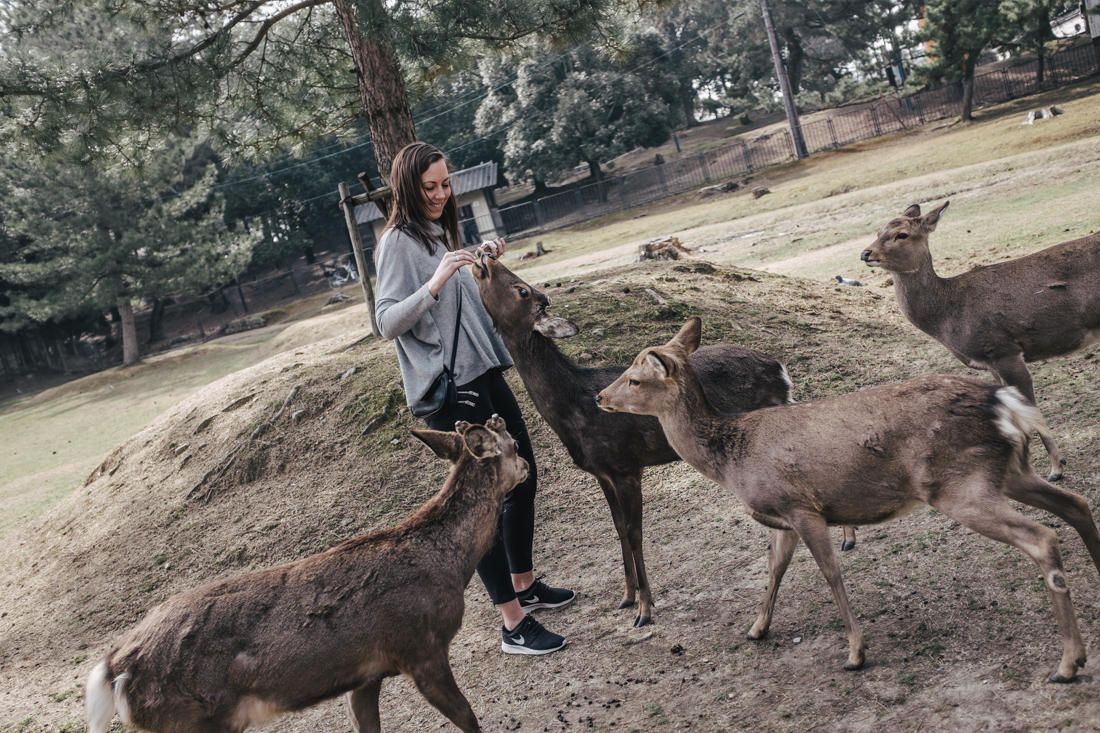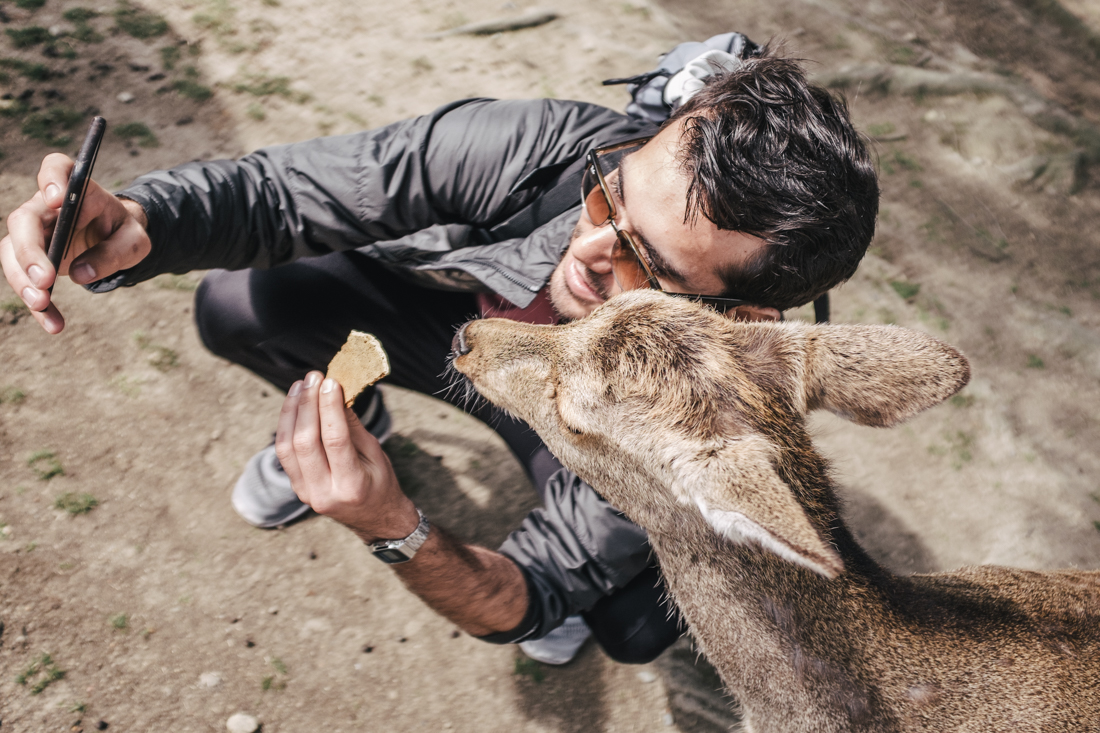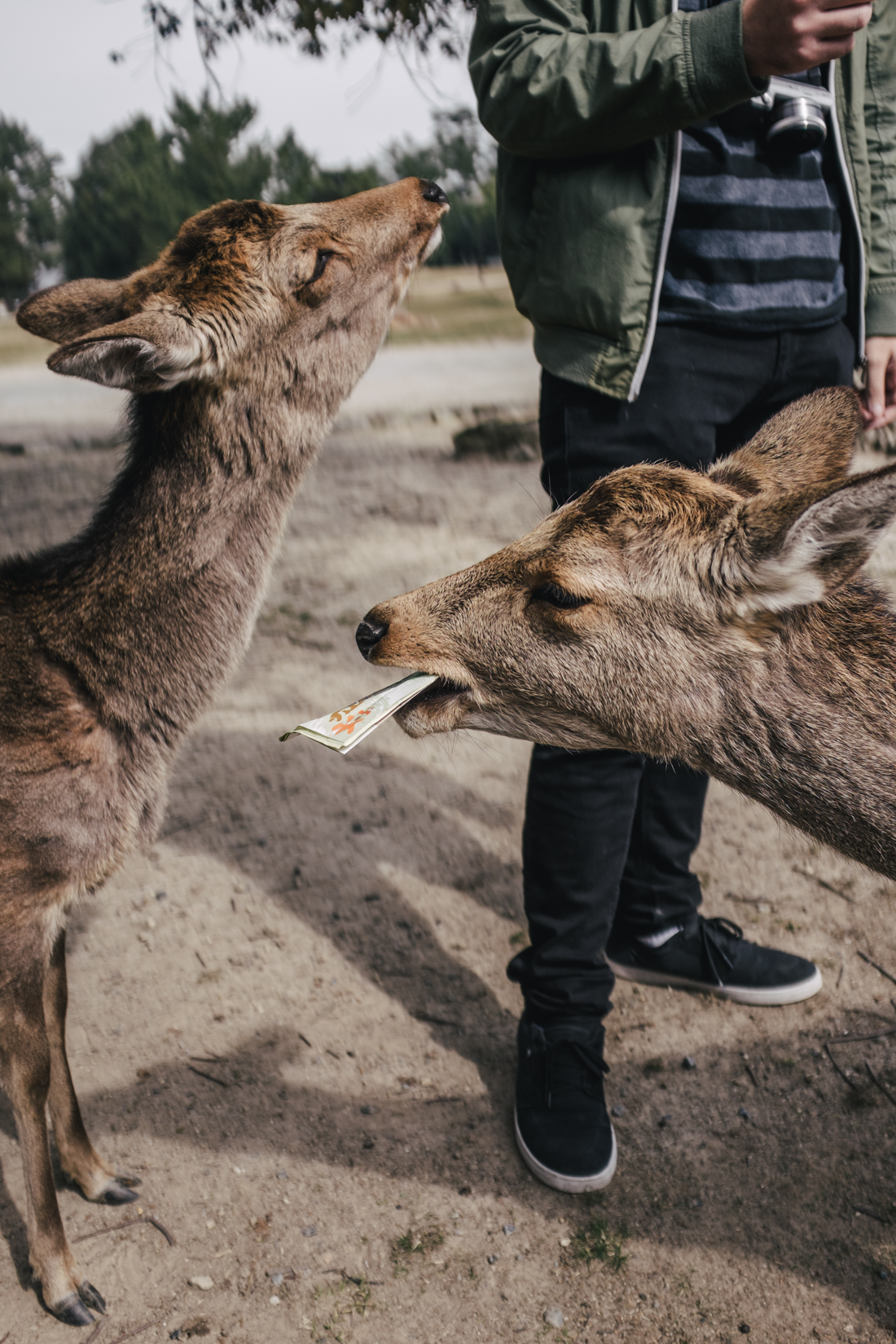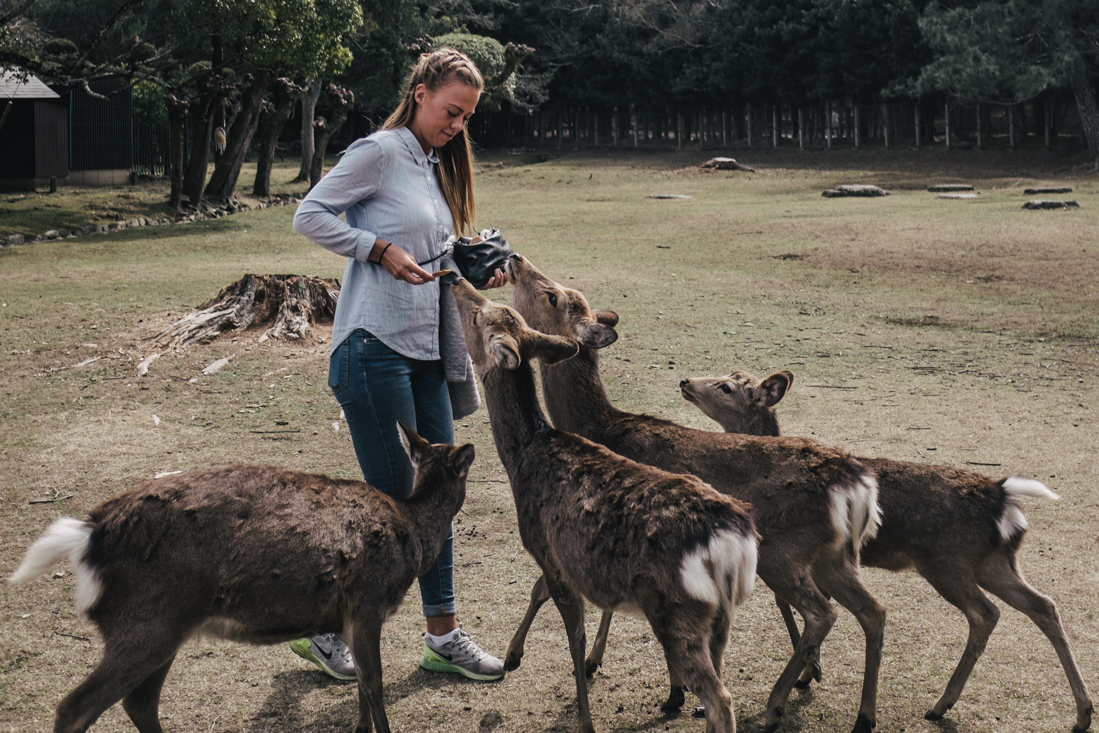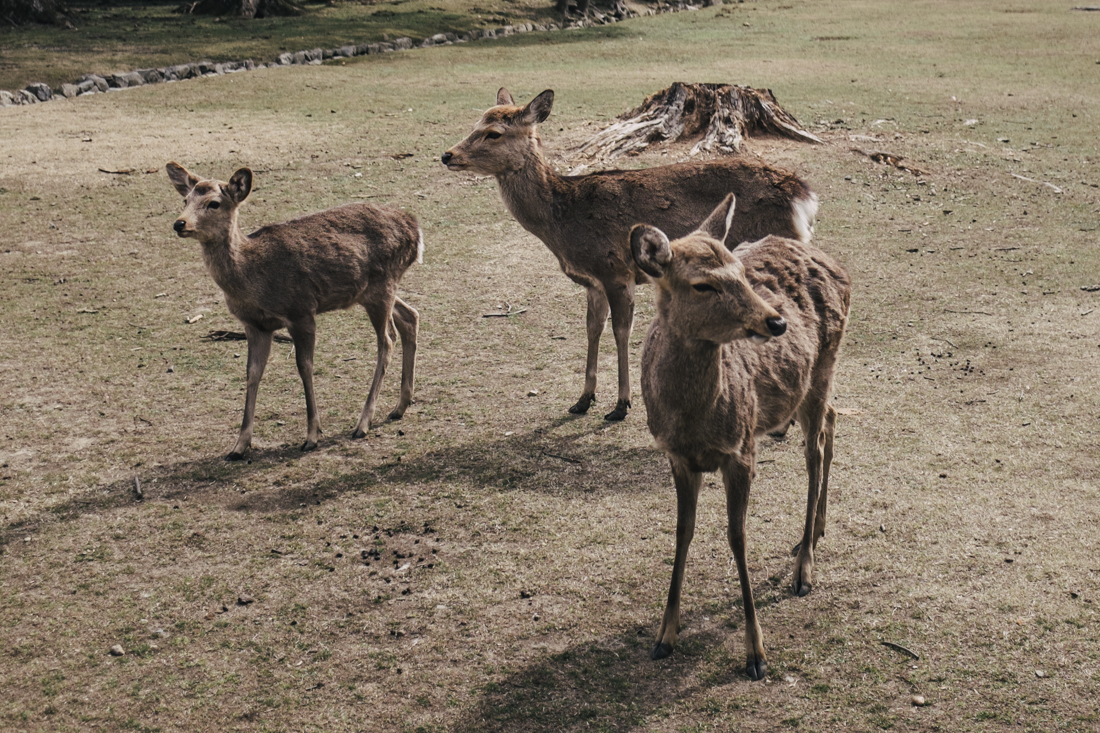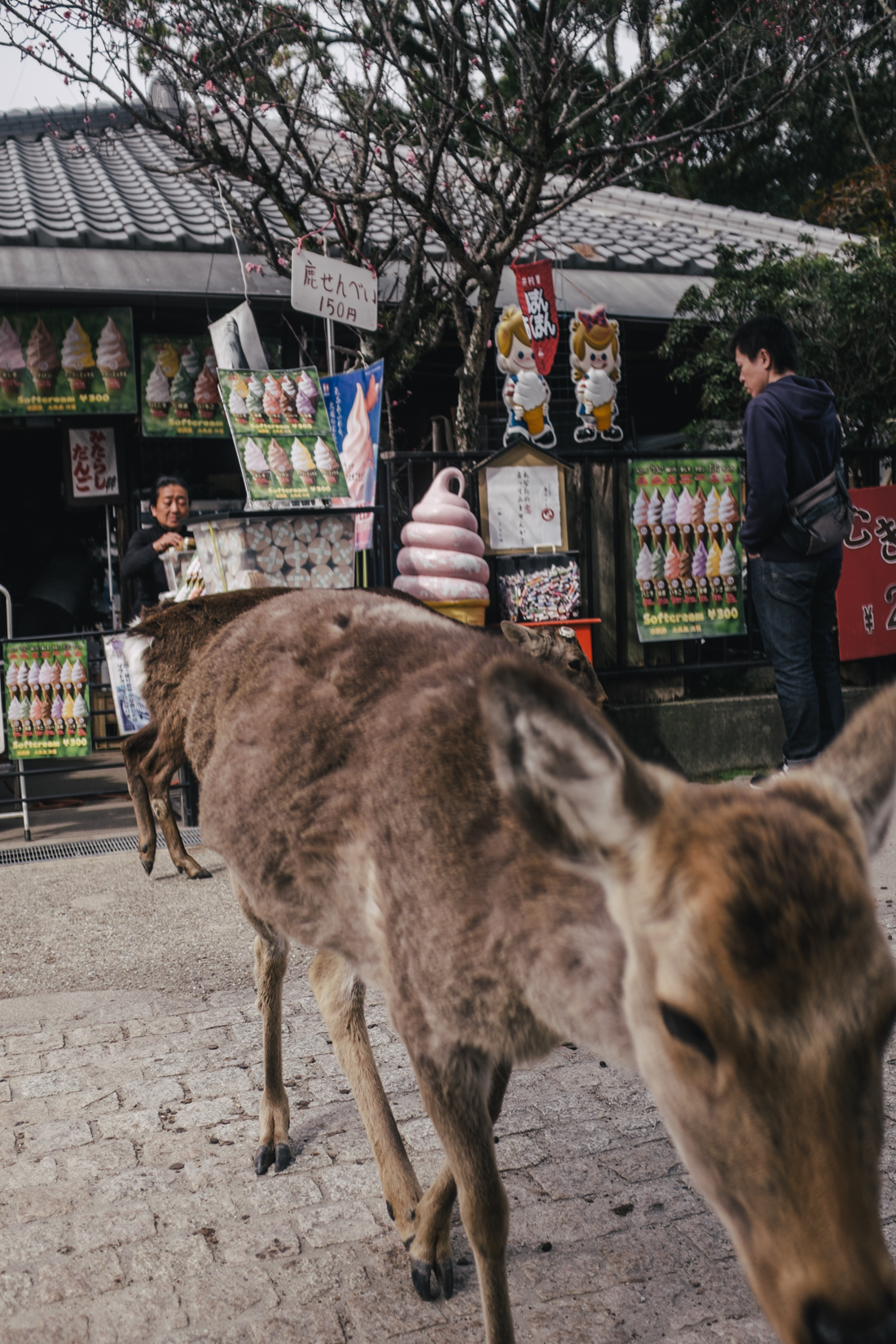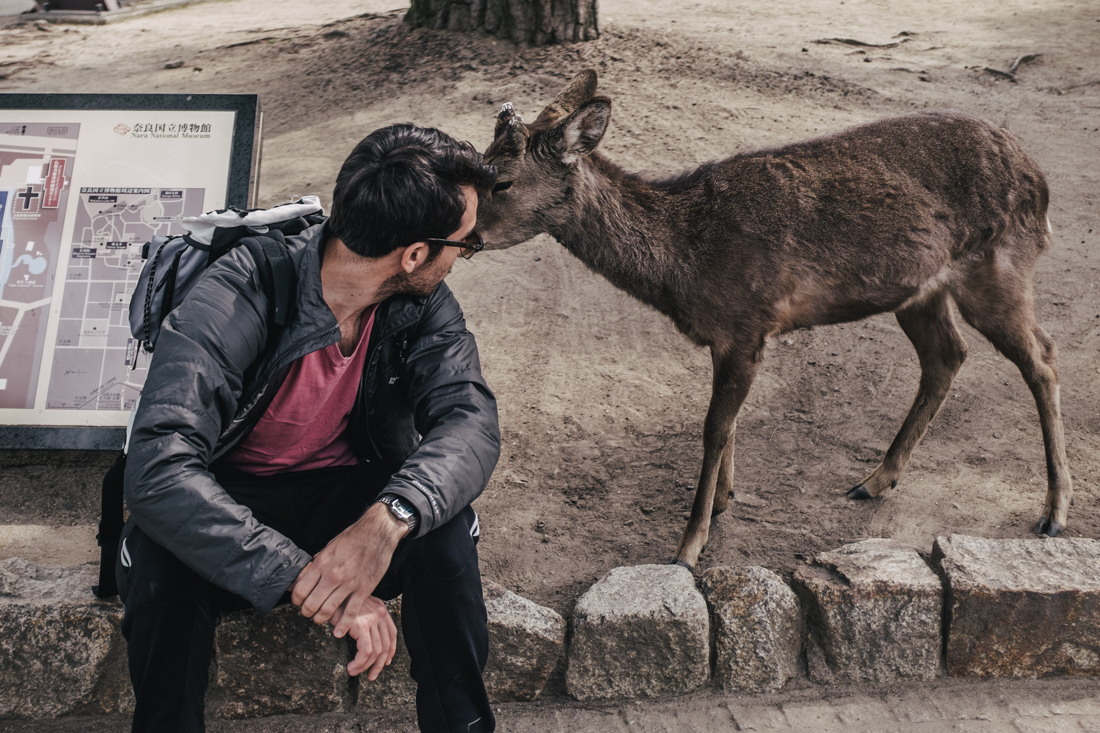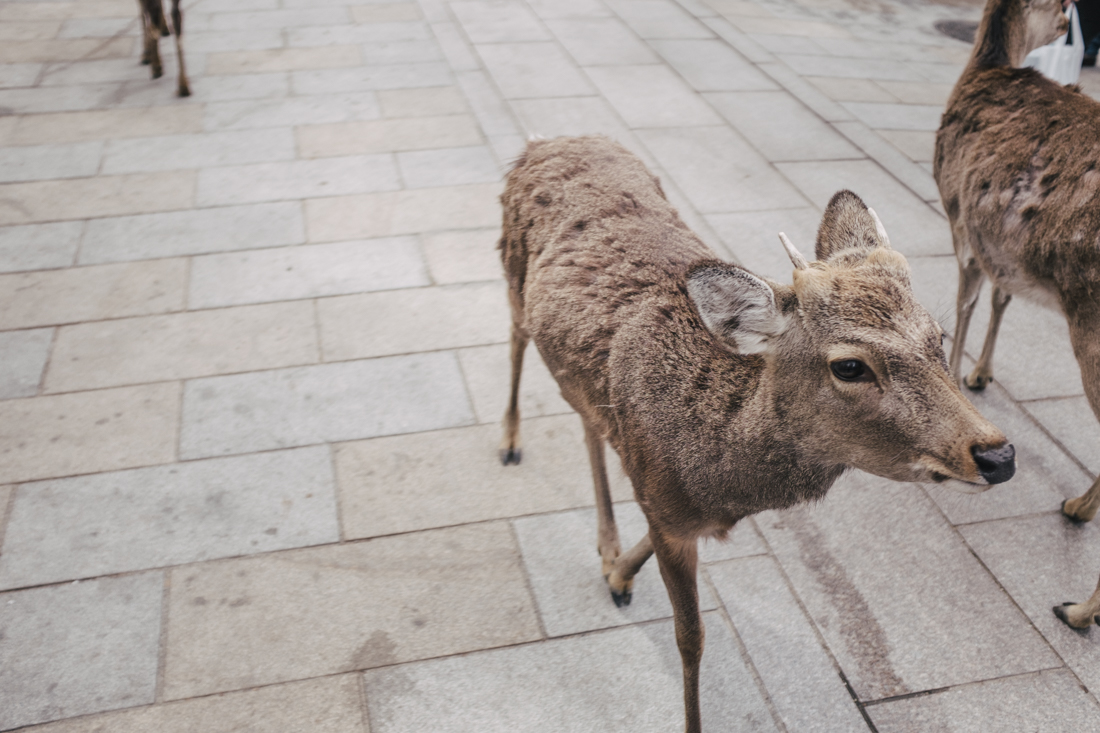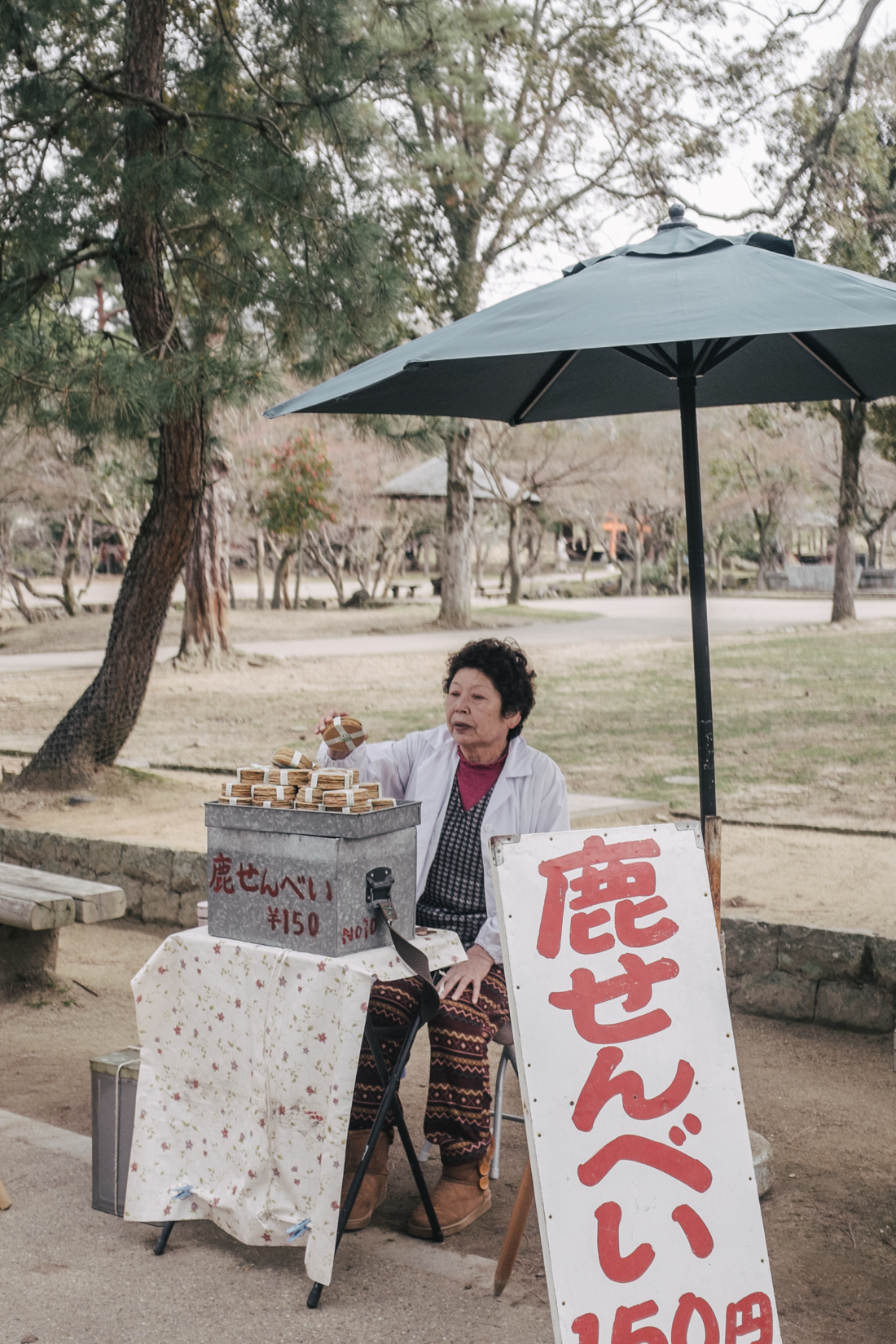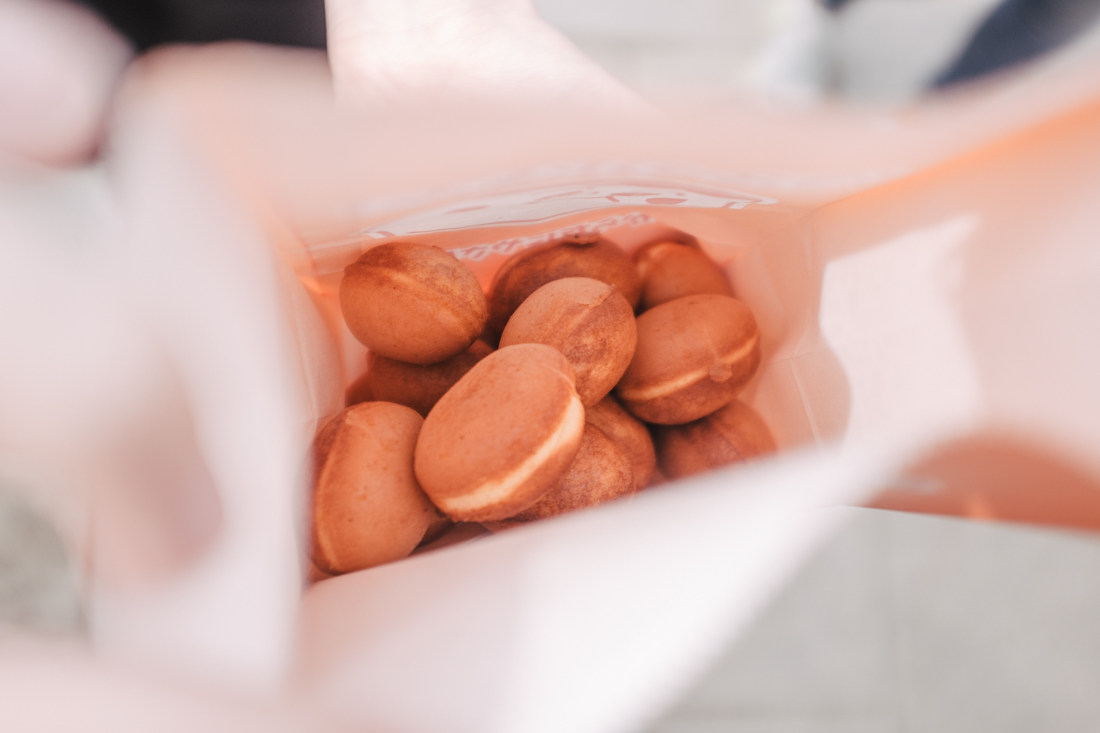 Selfie-time: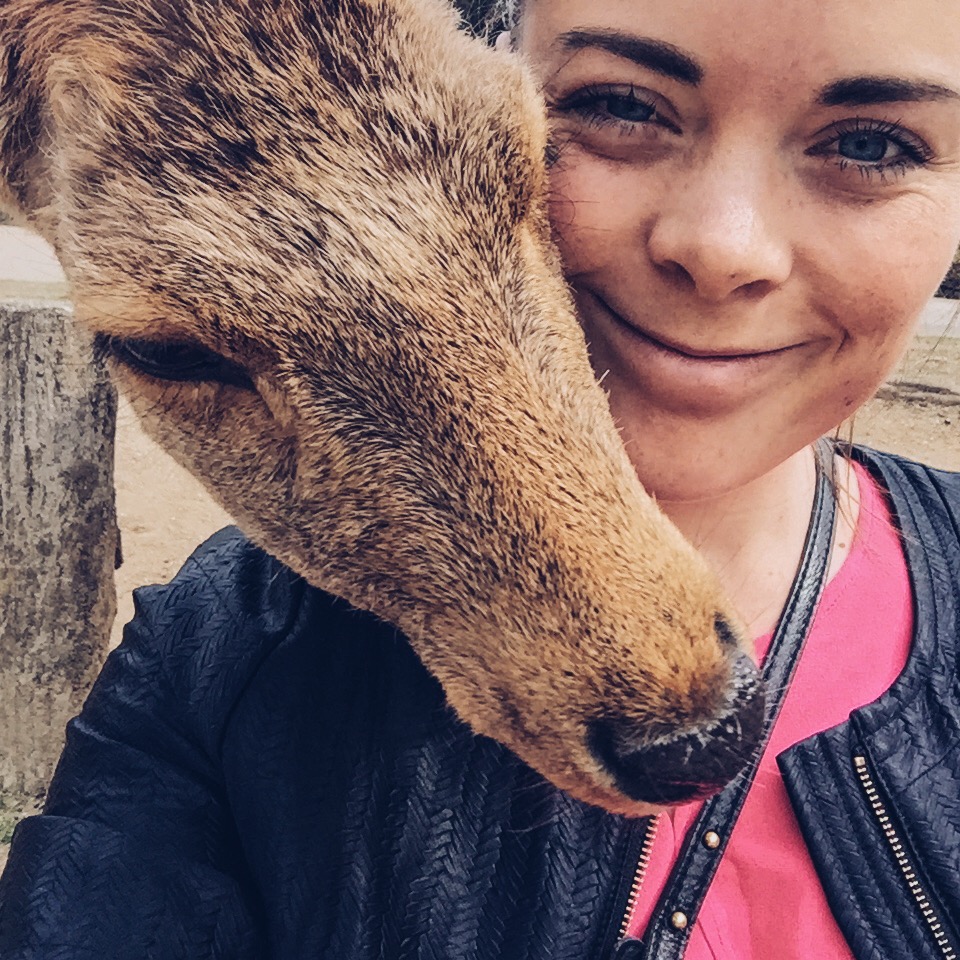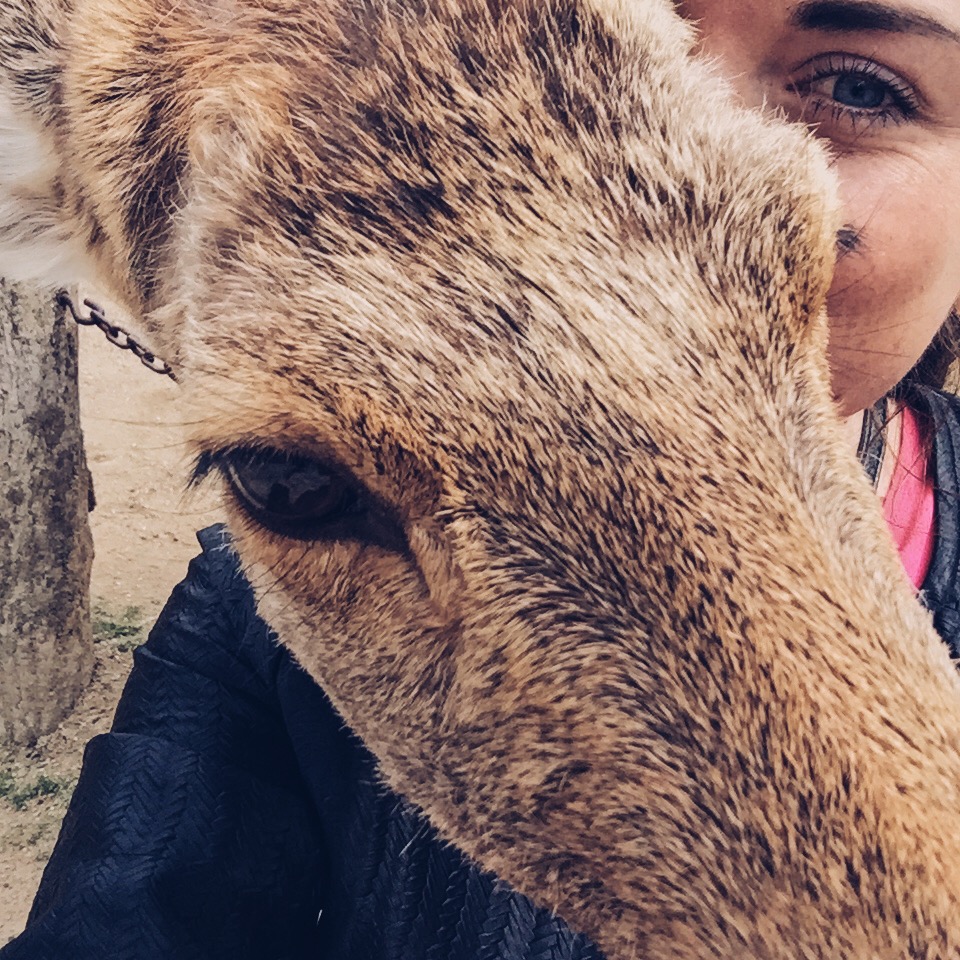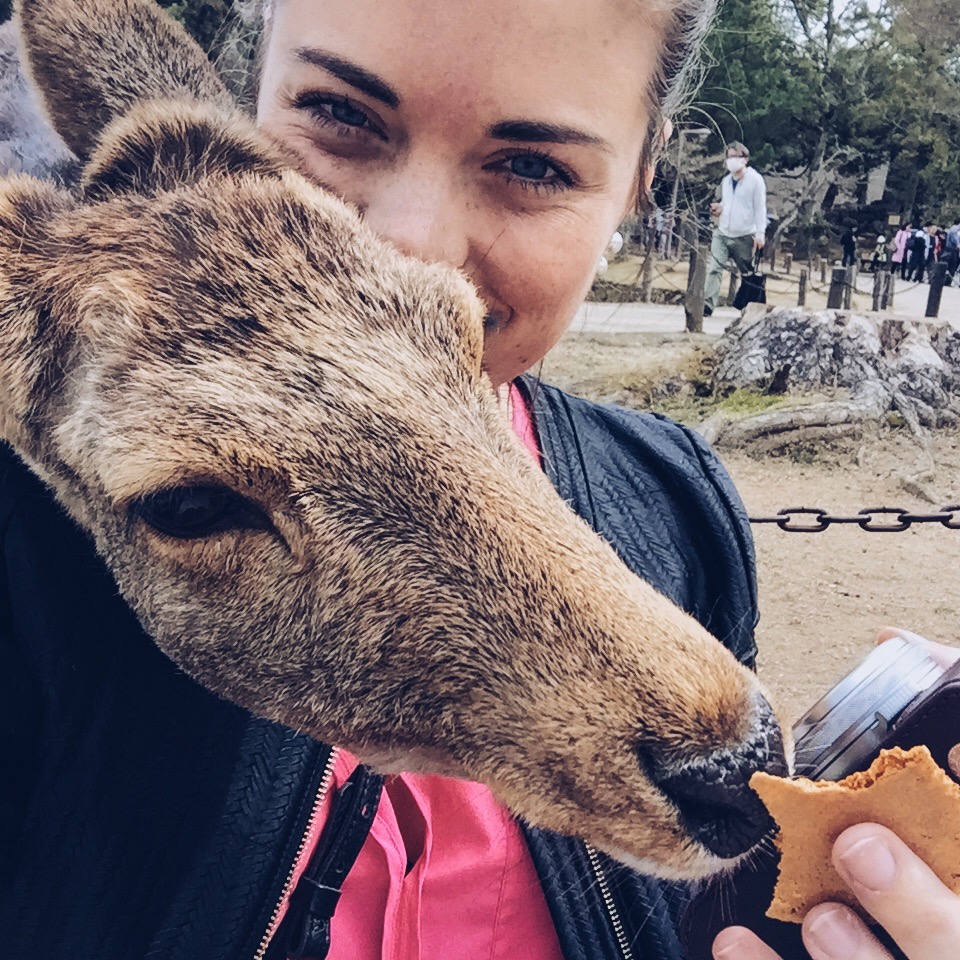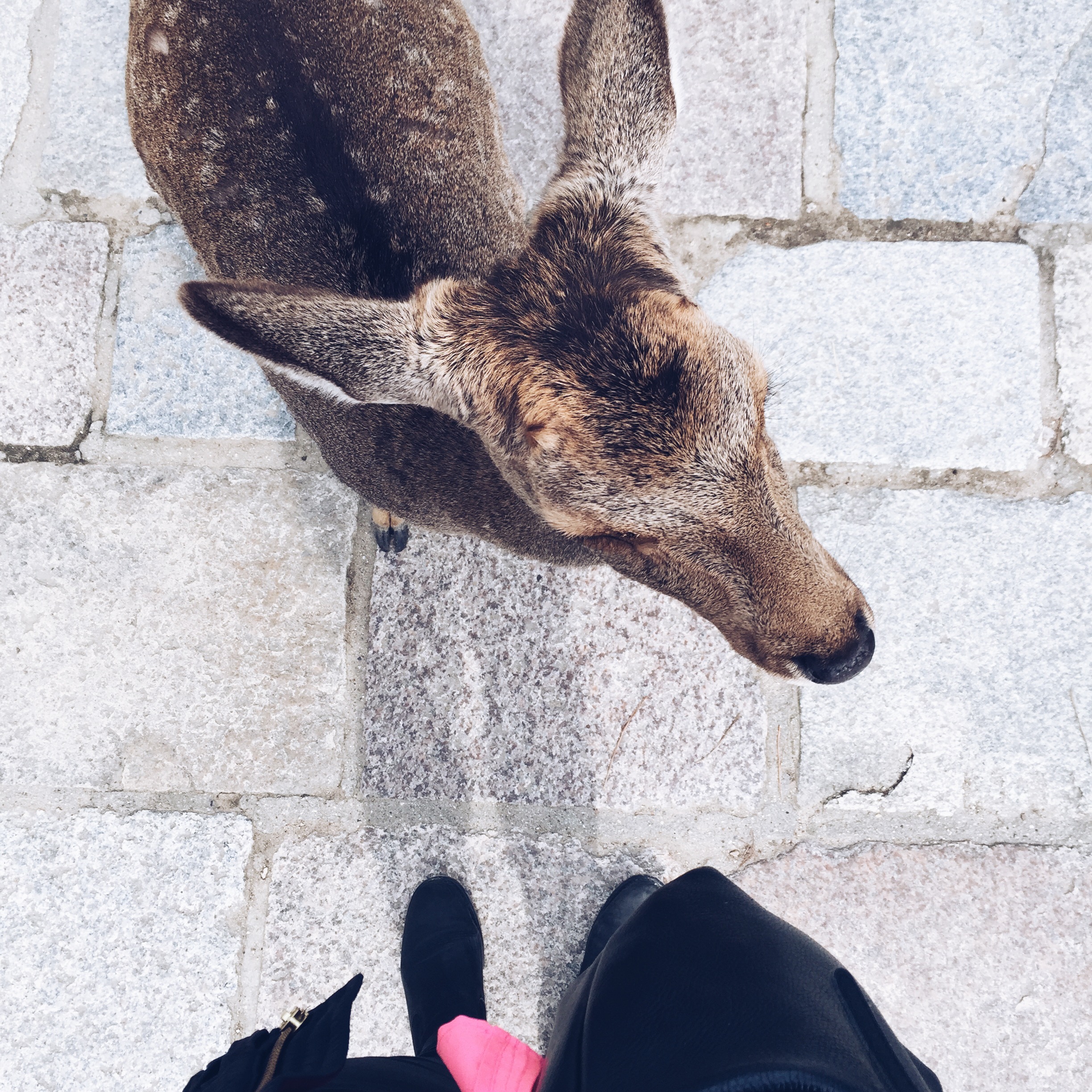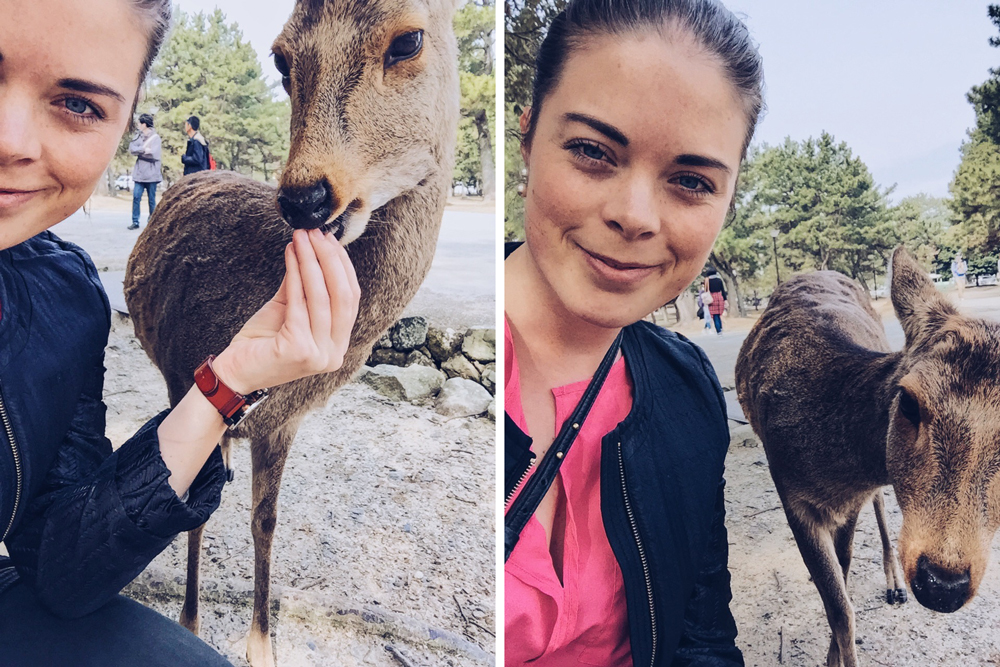 And then a visit to the temple grounds.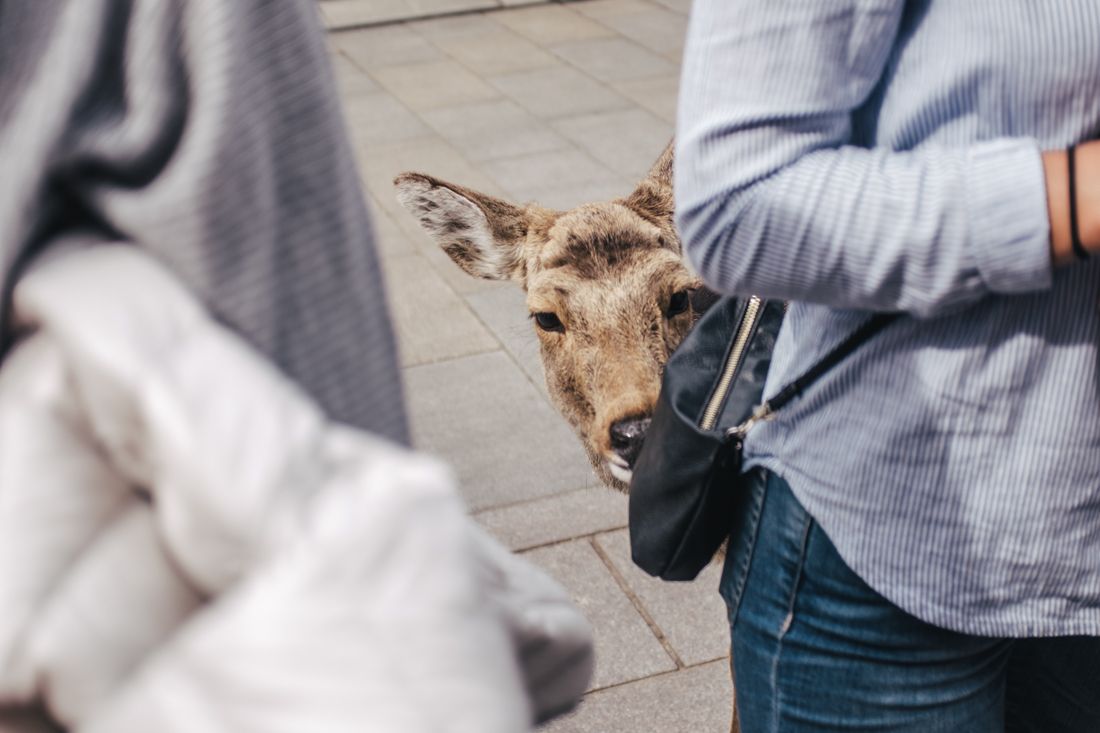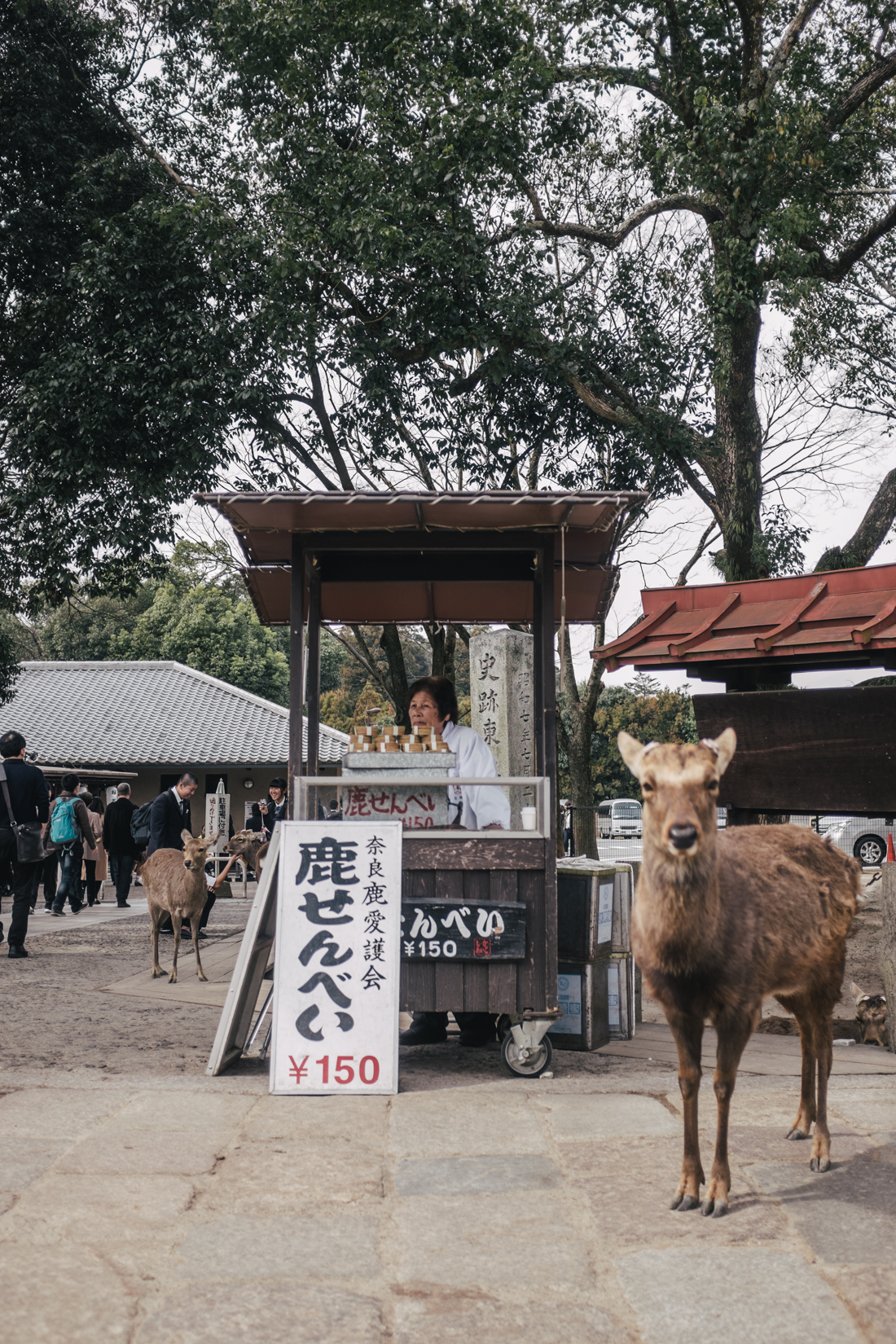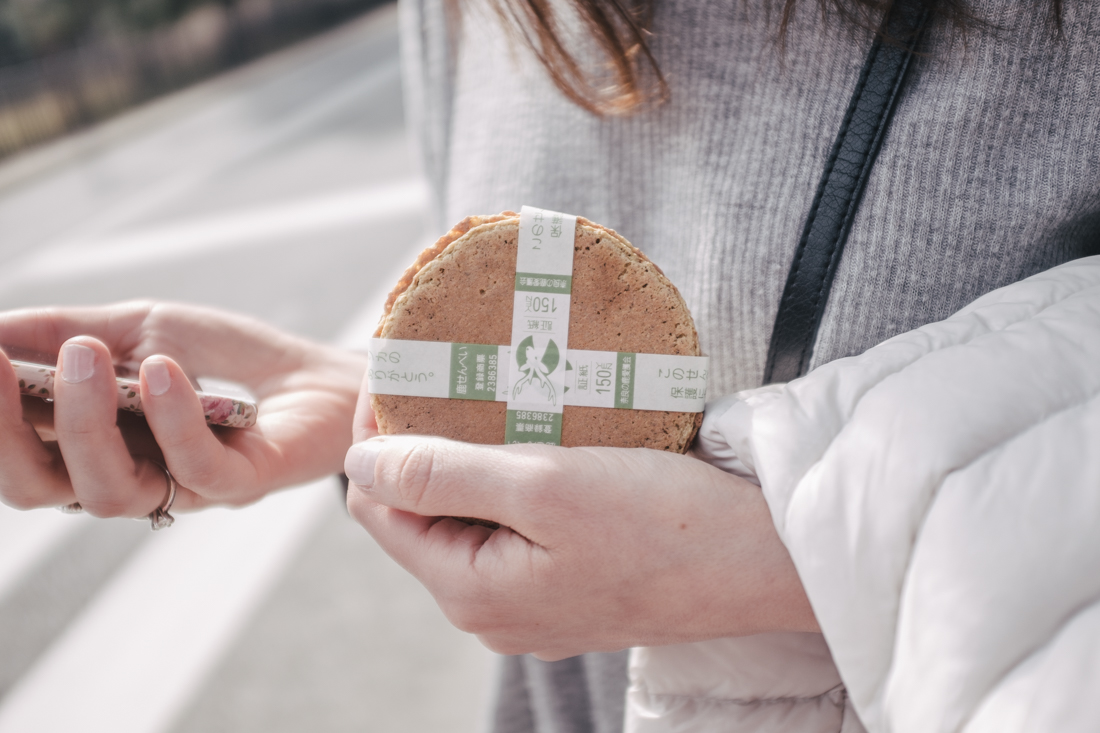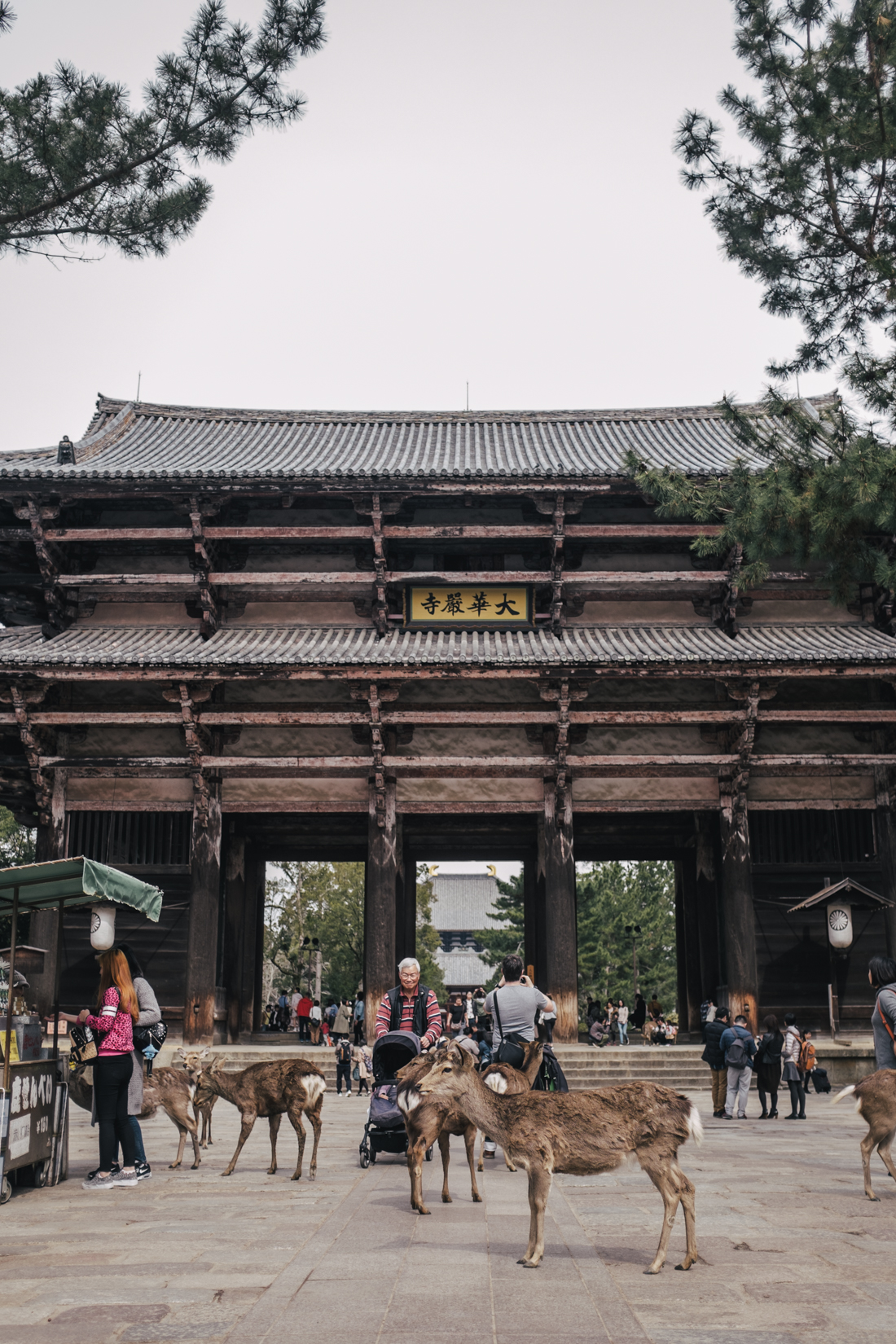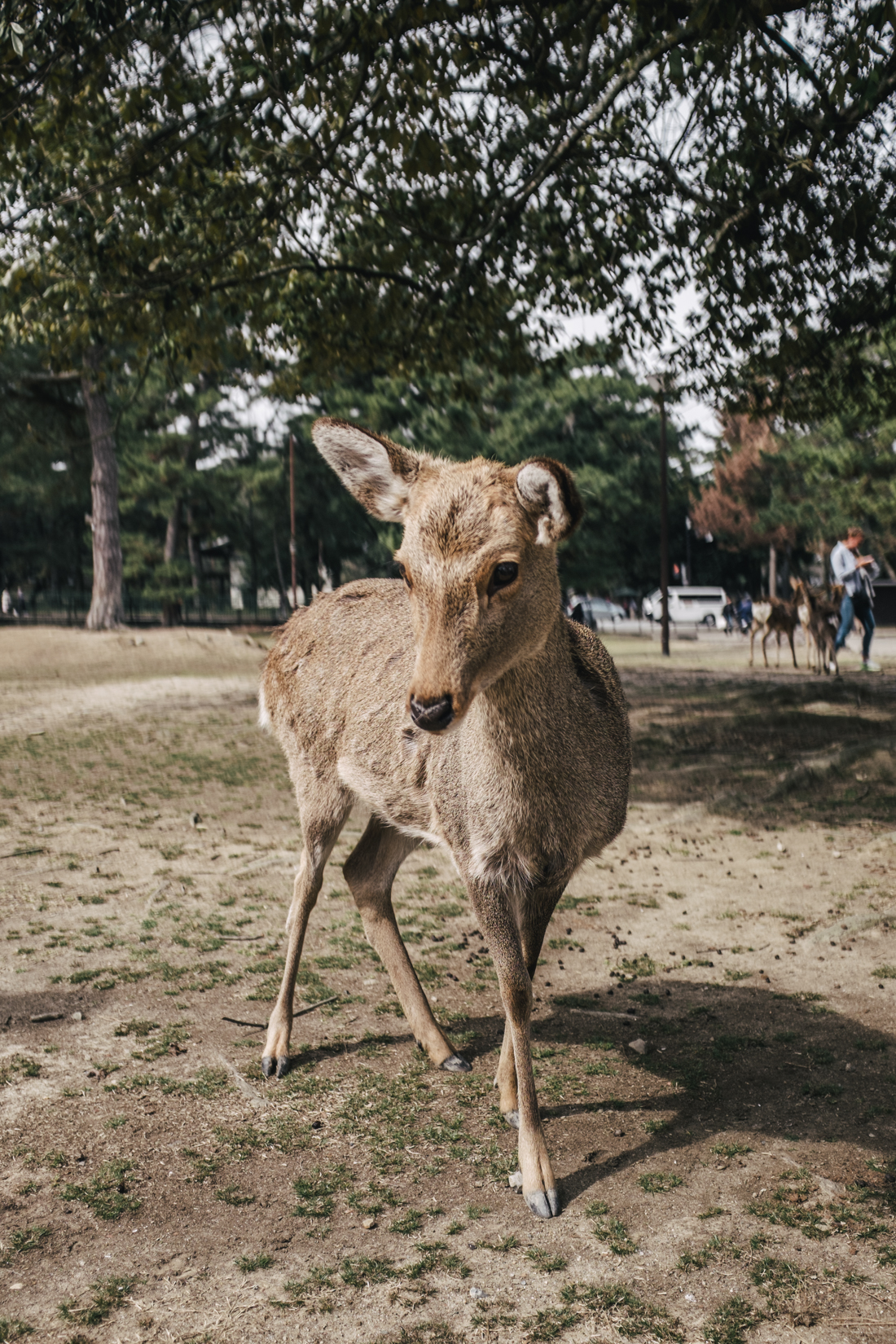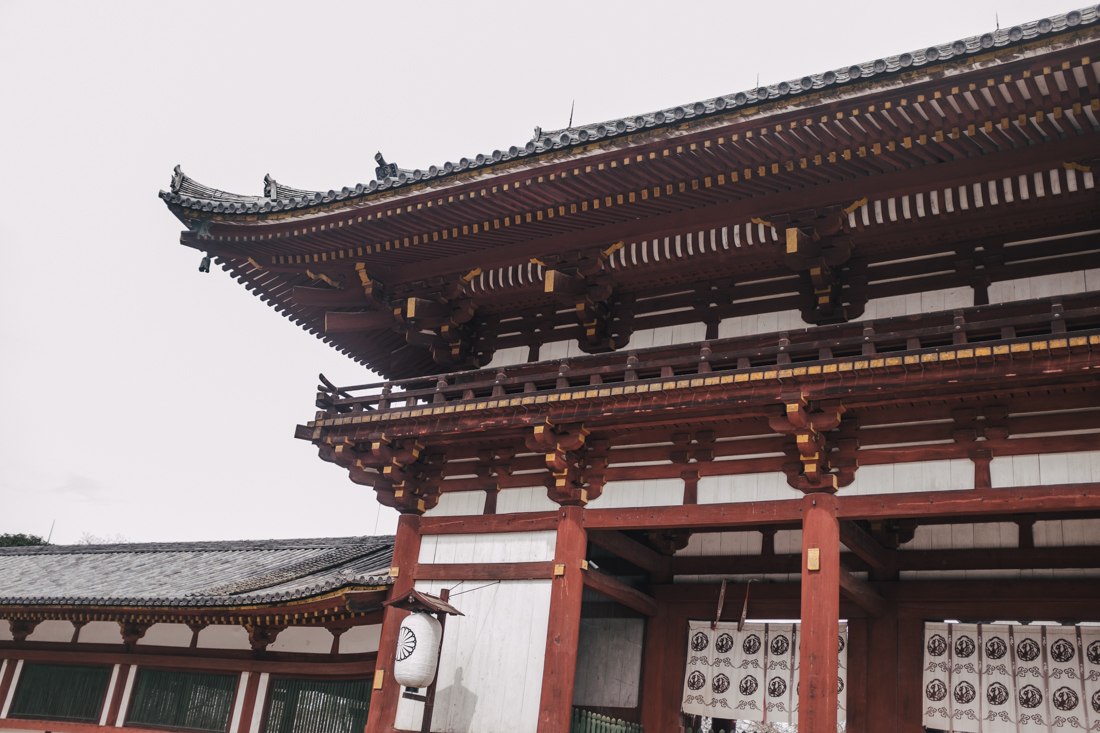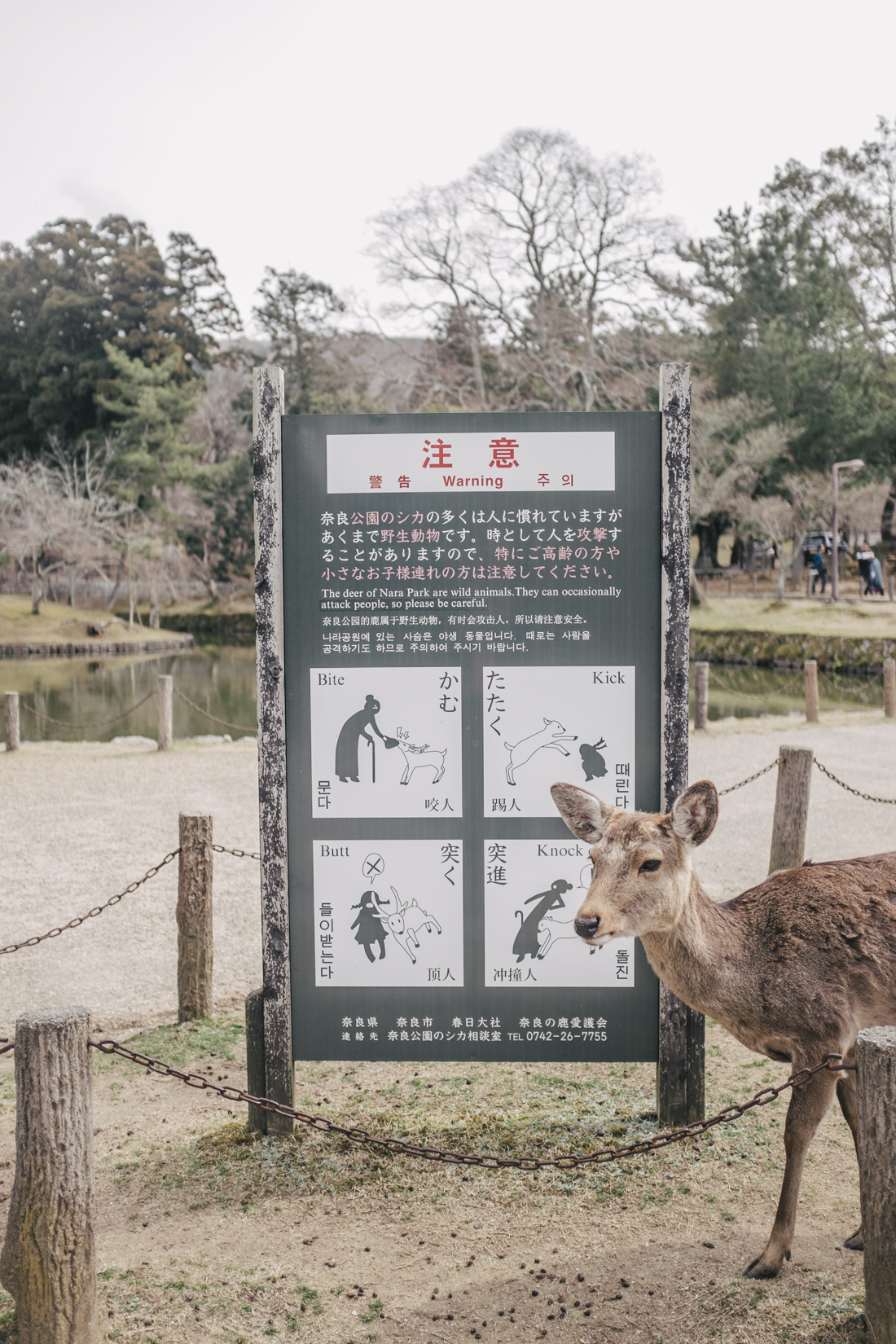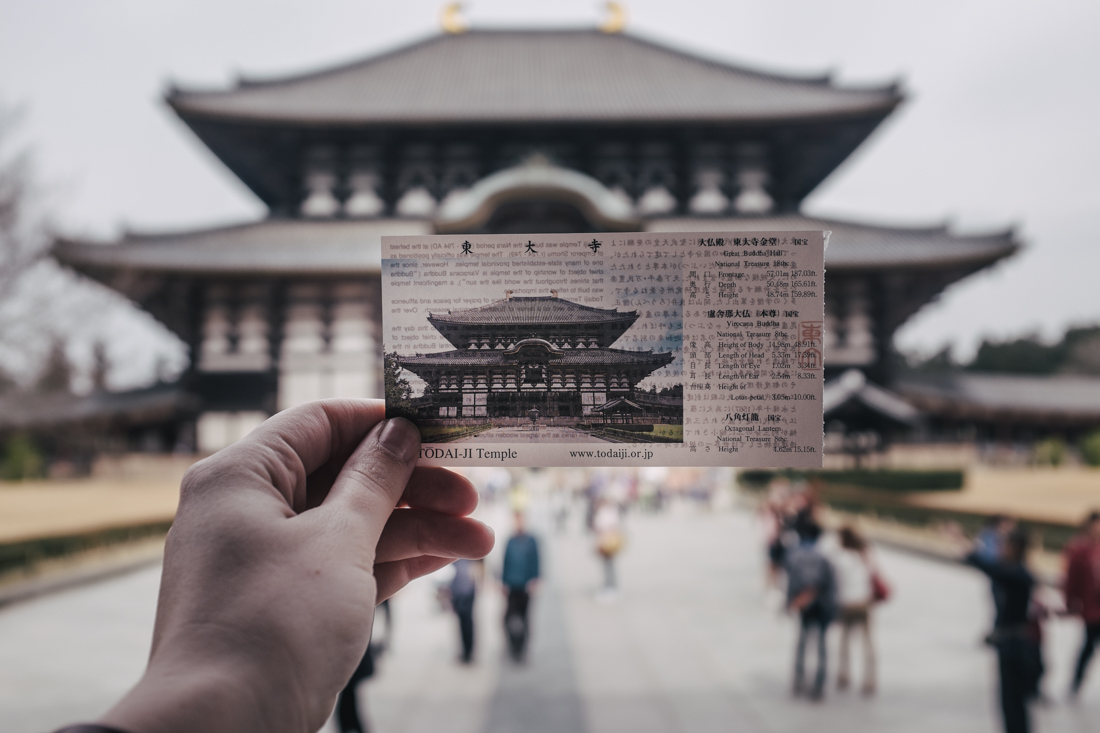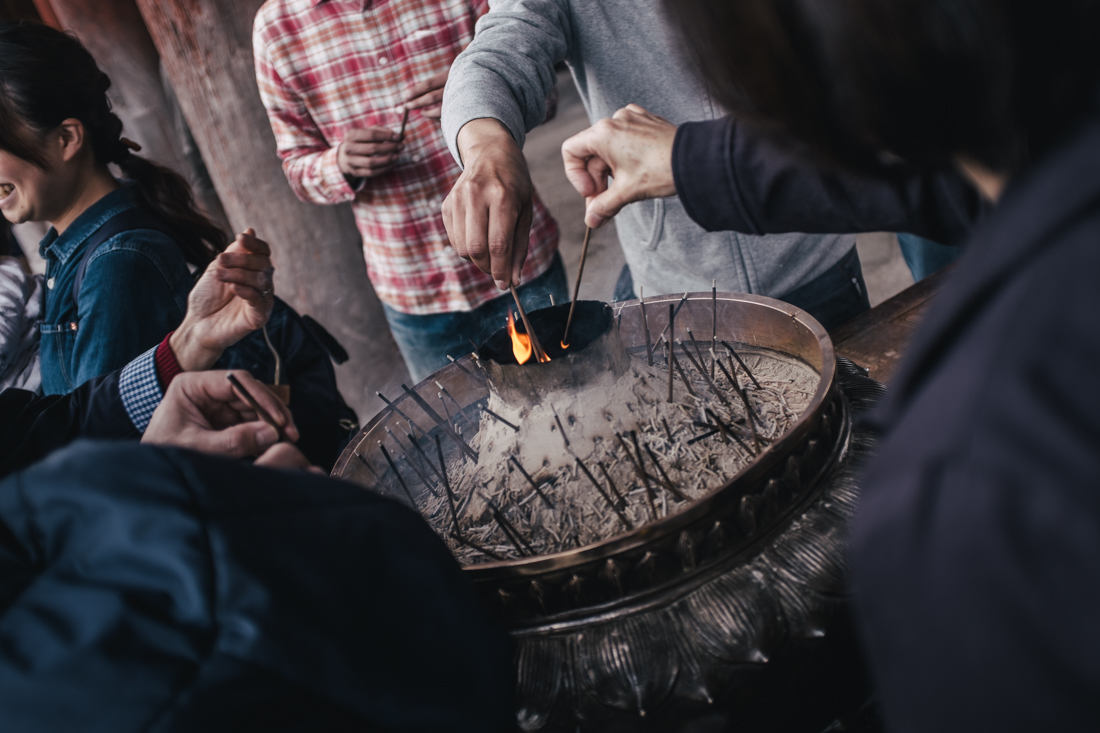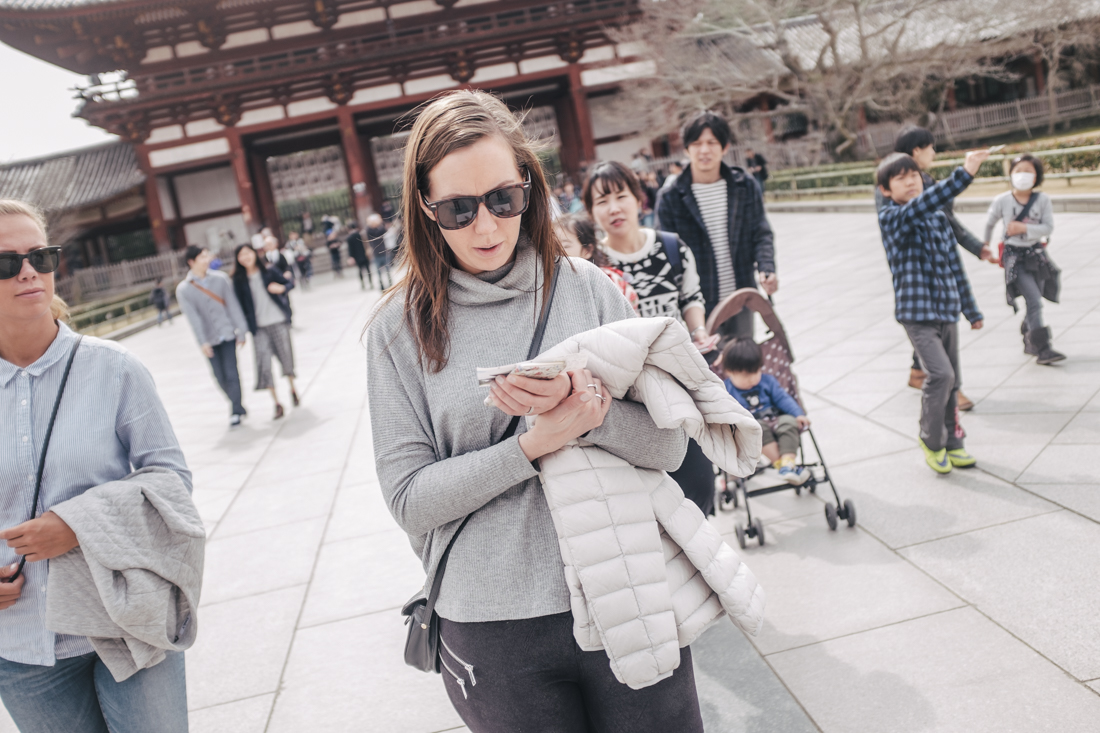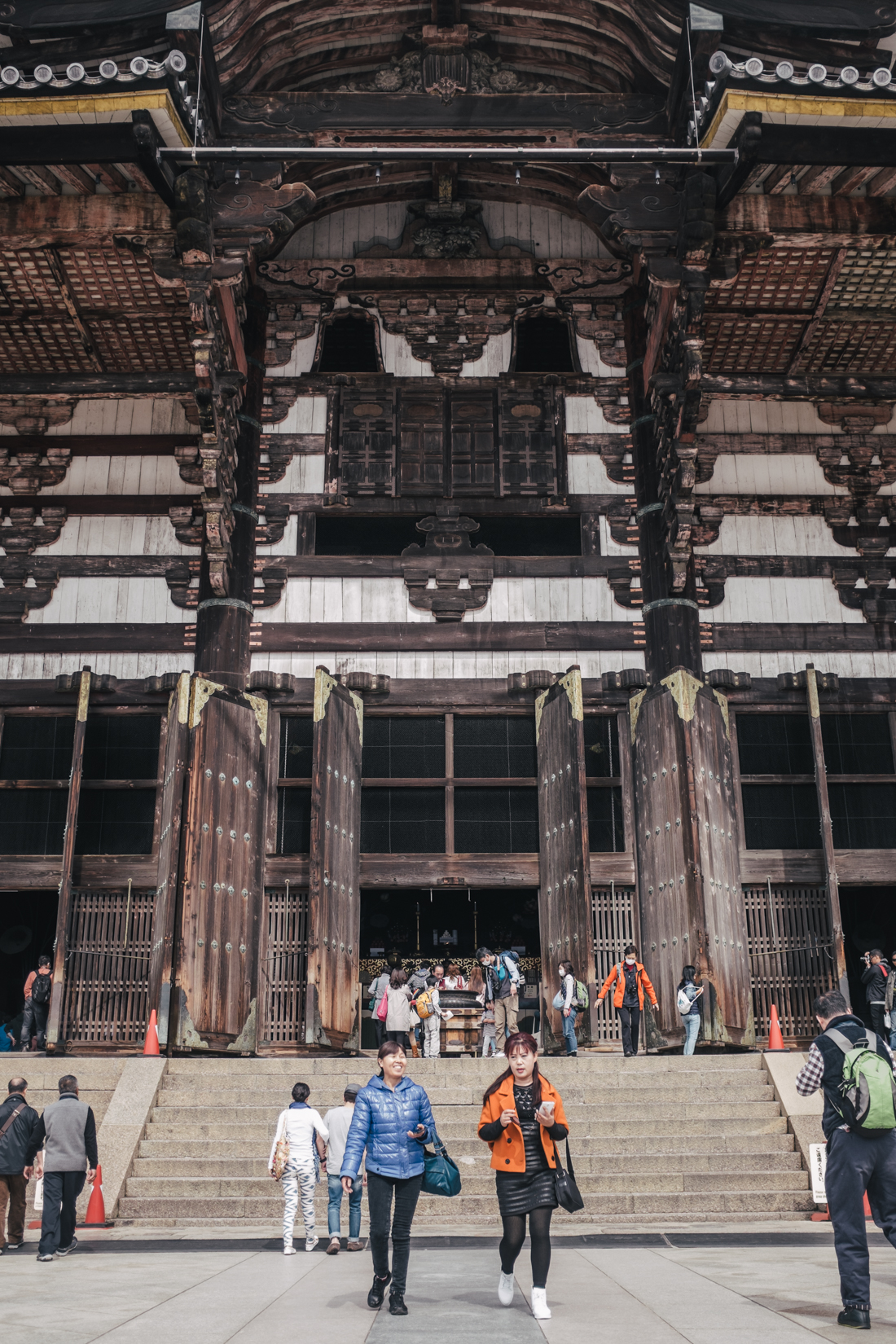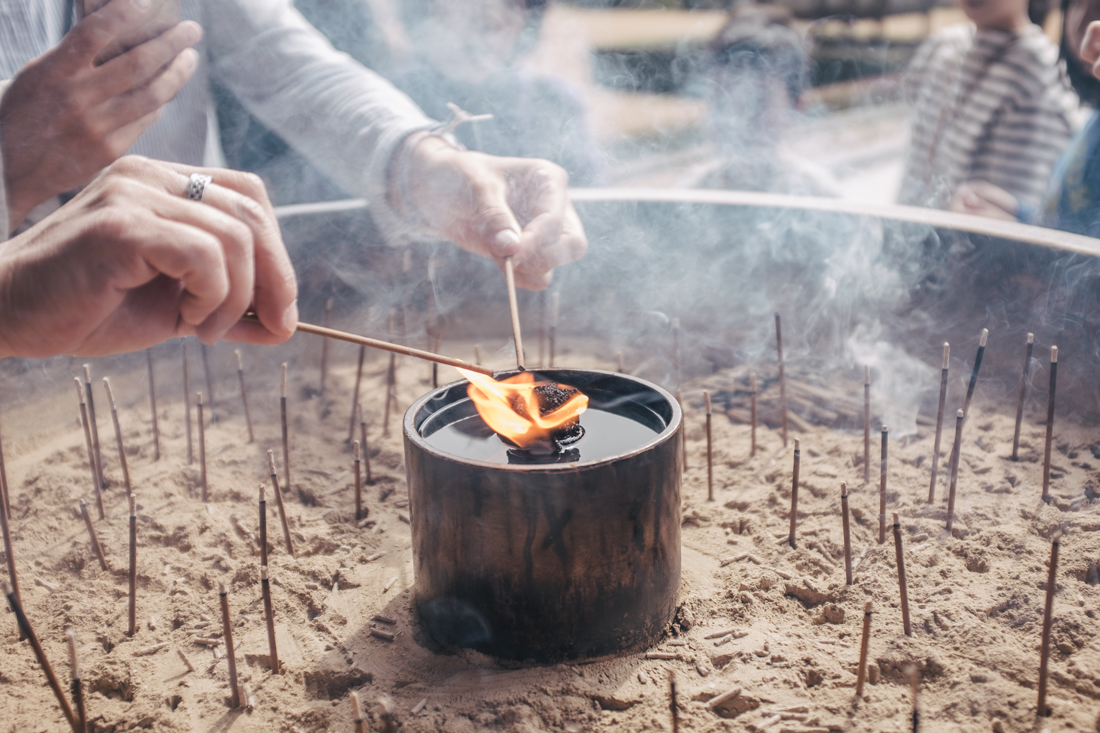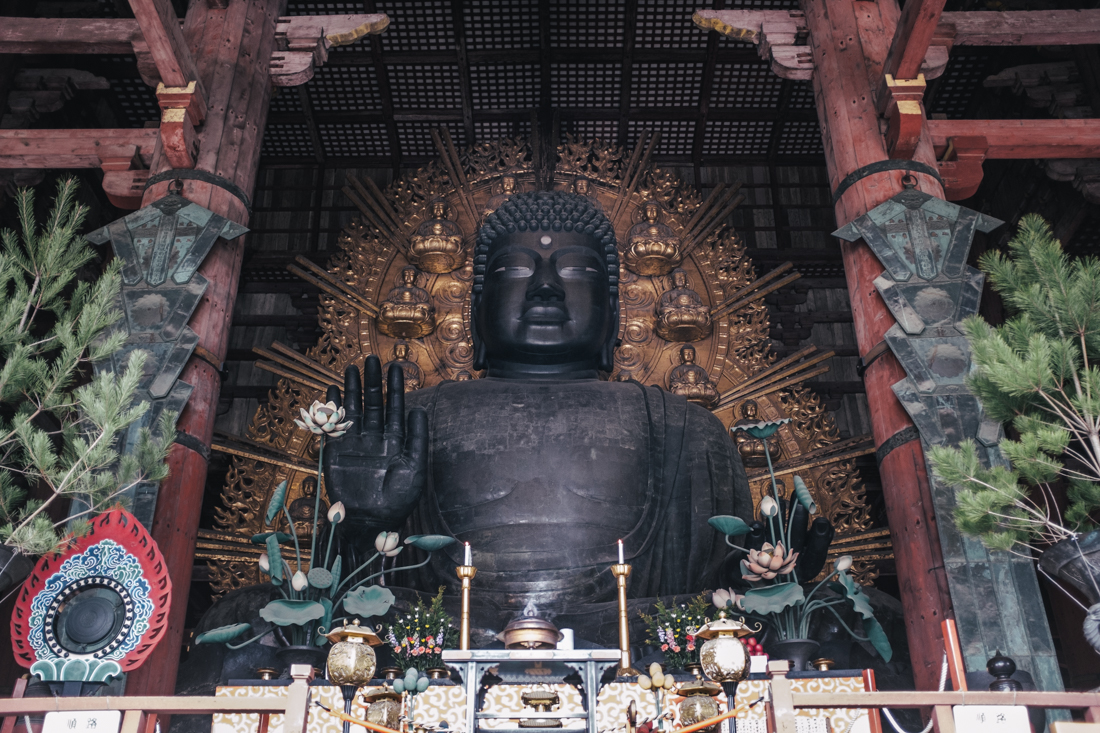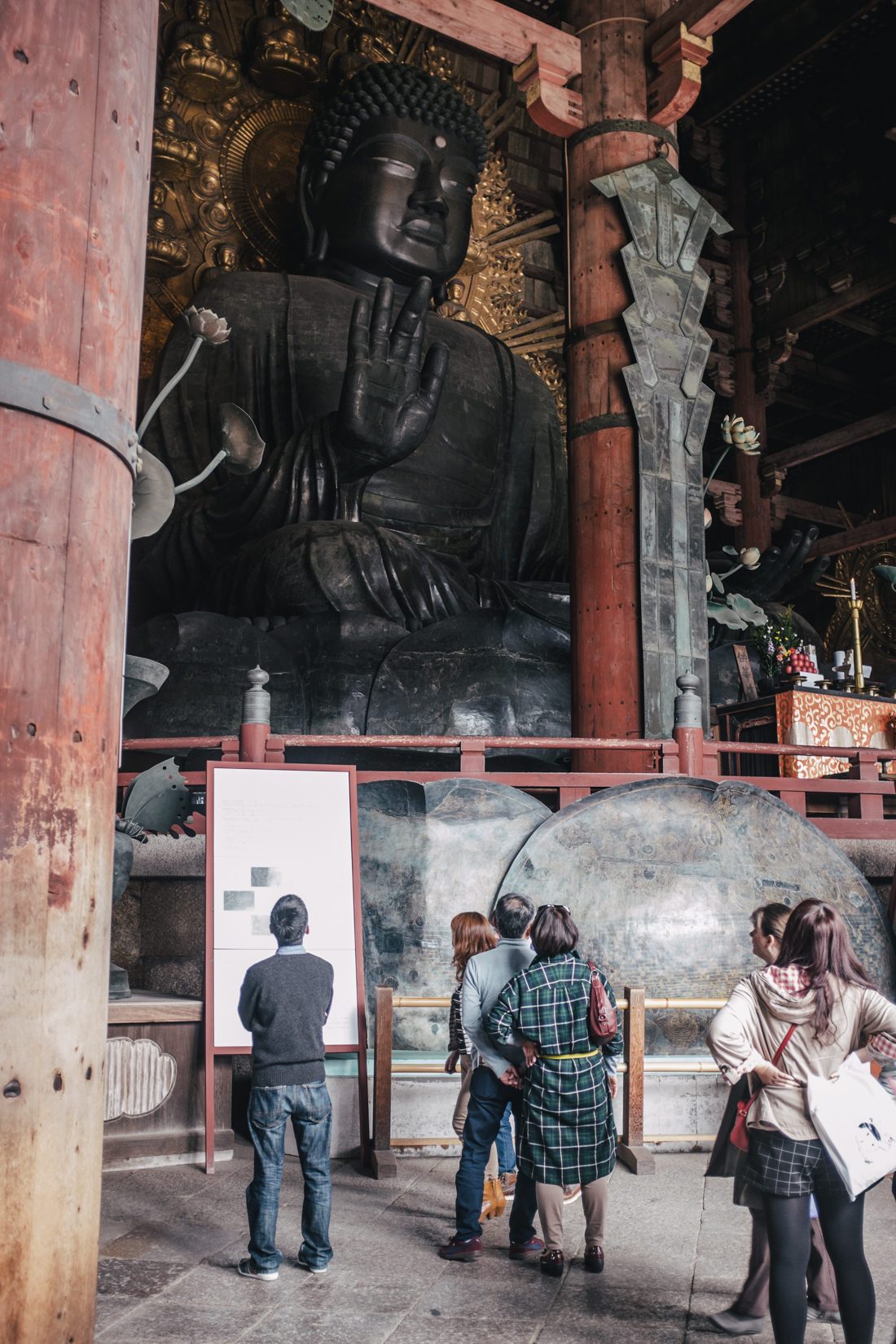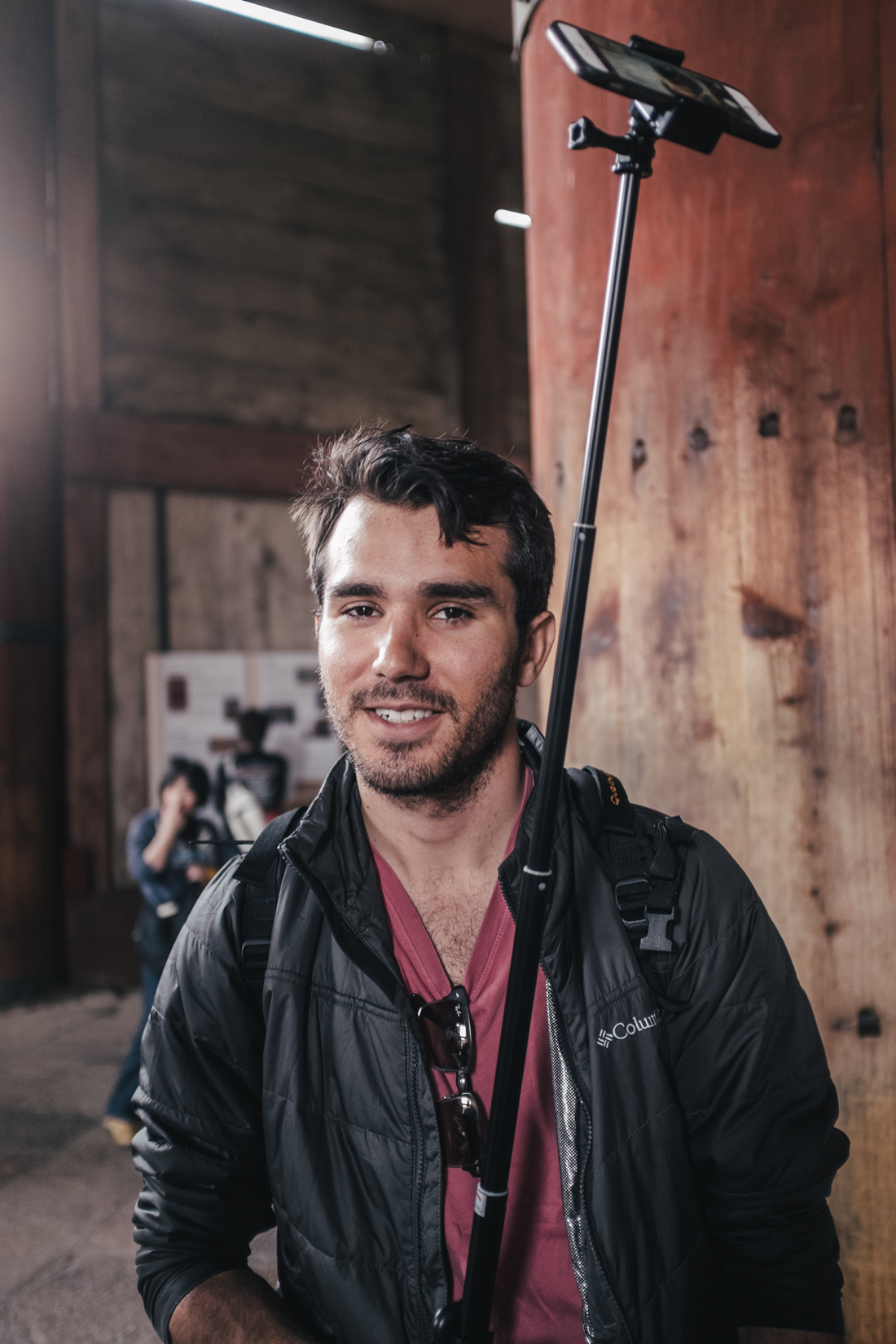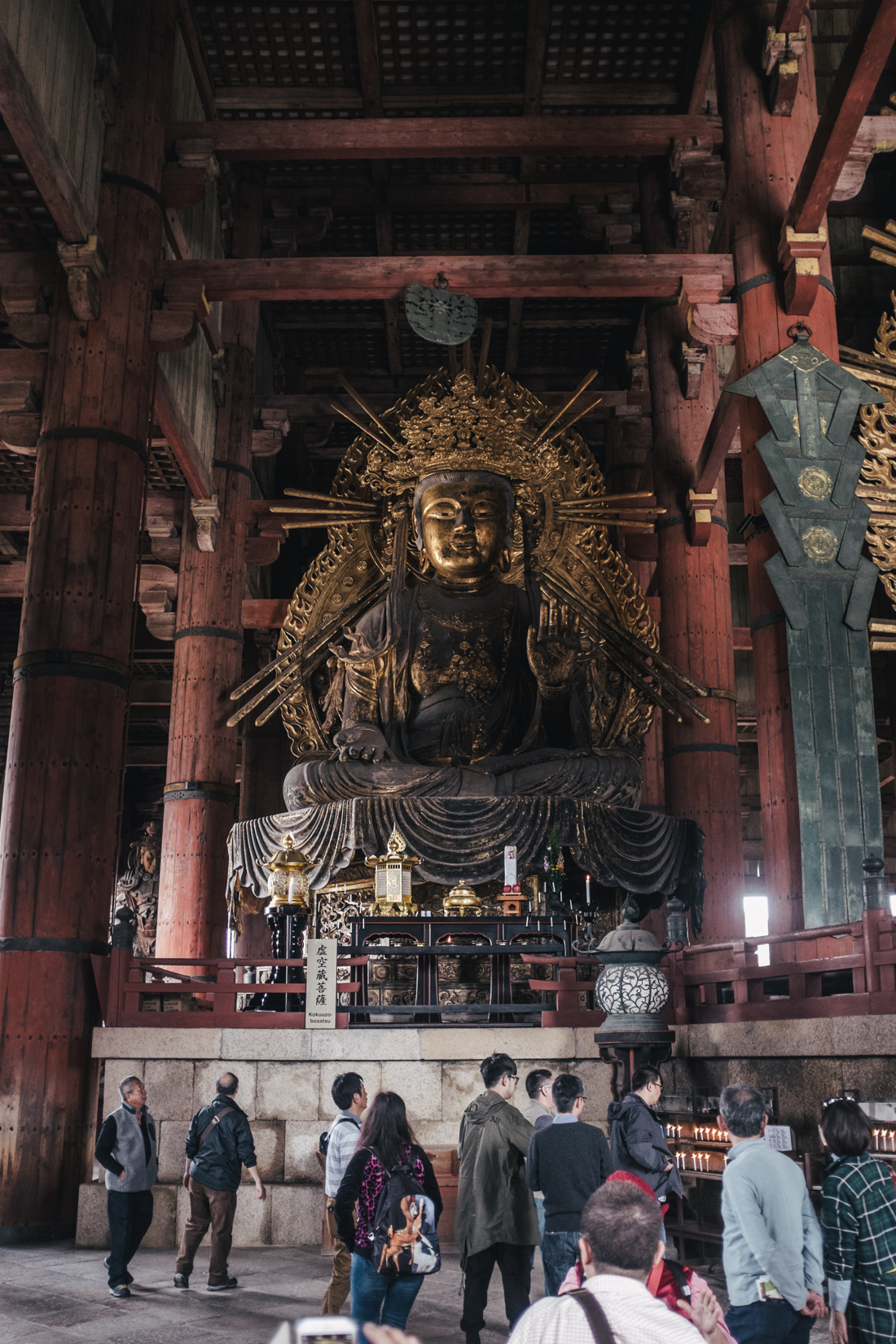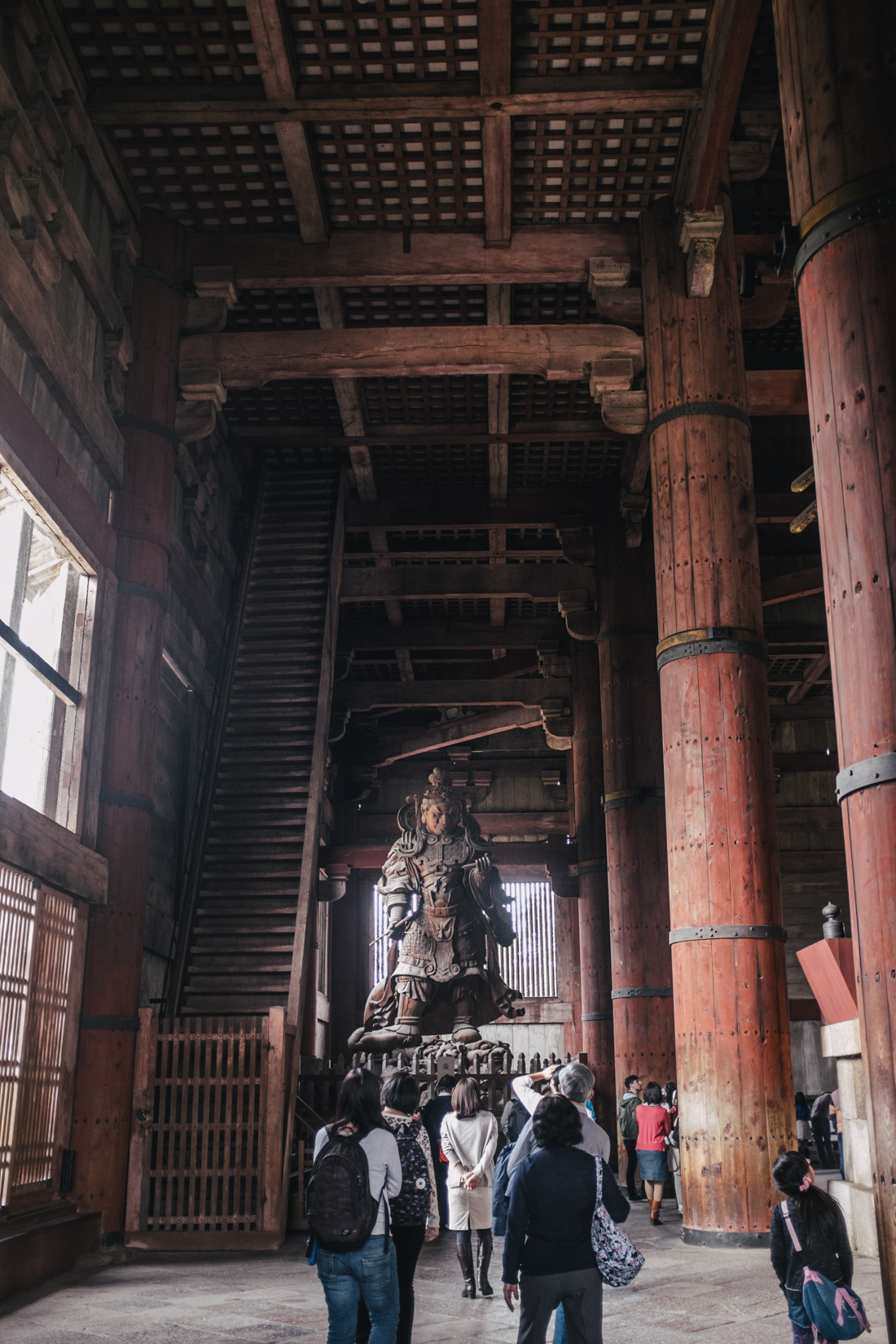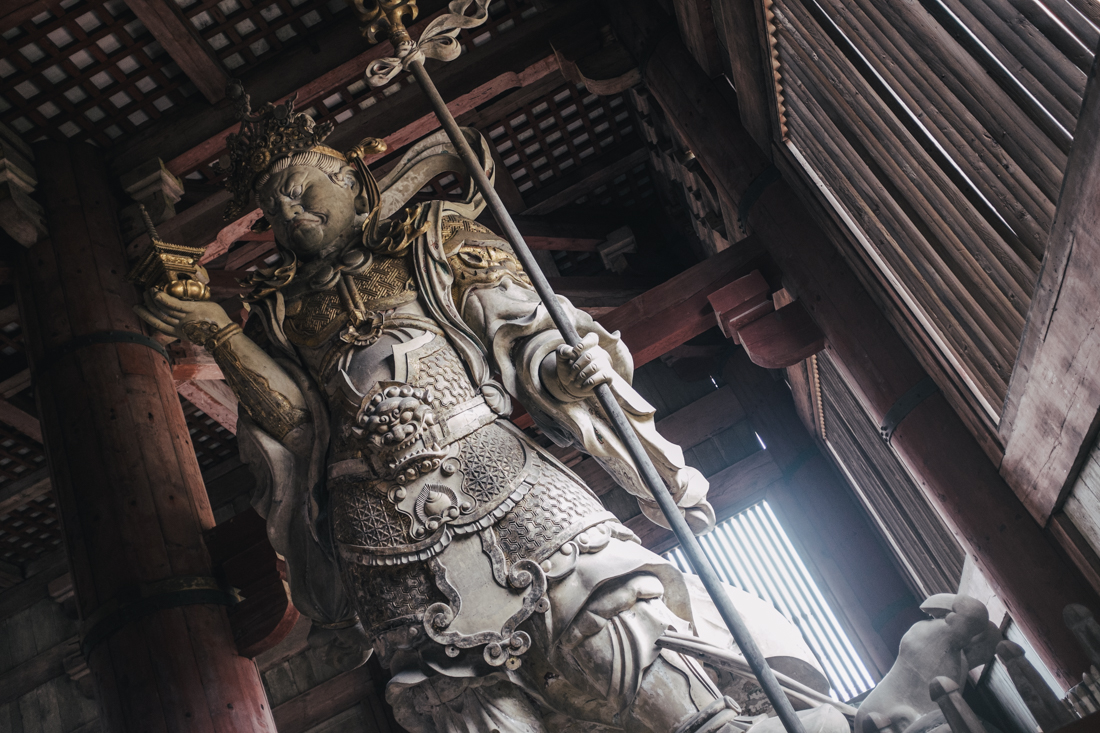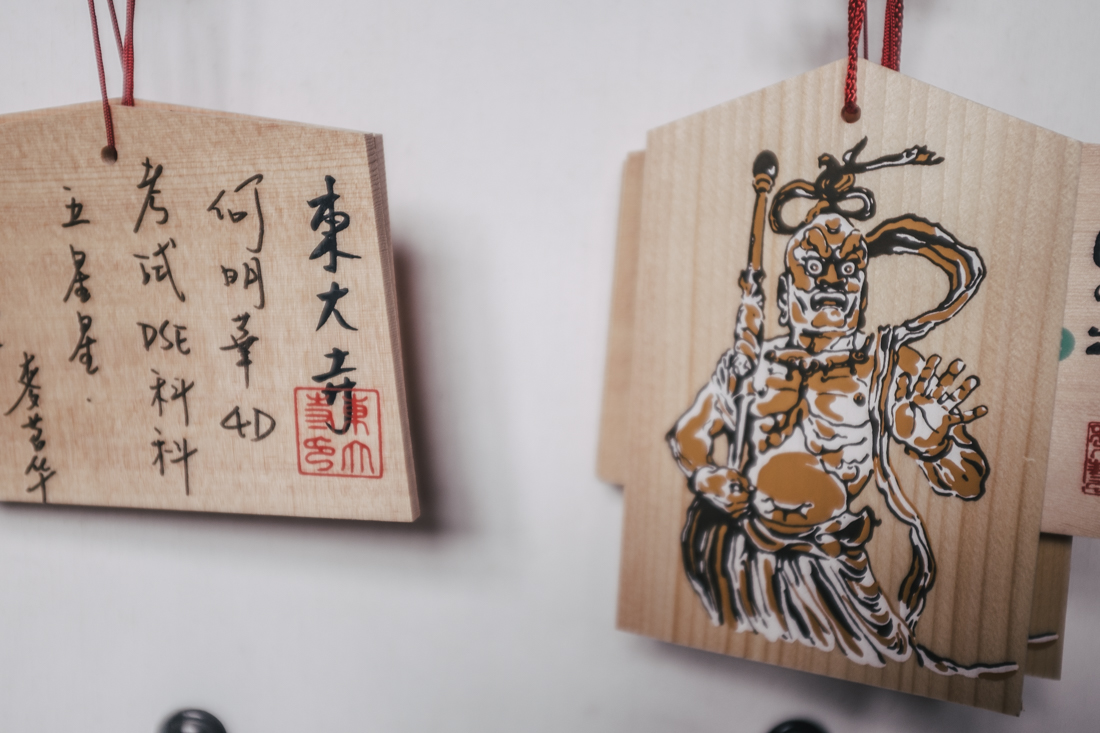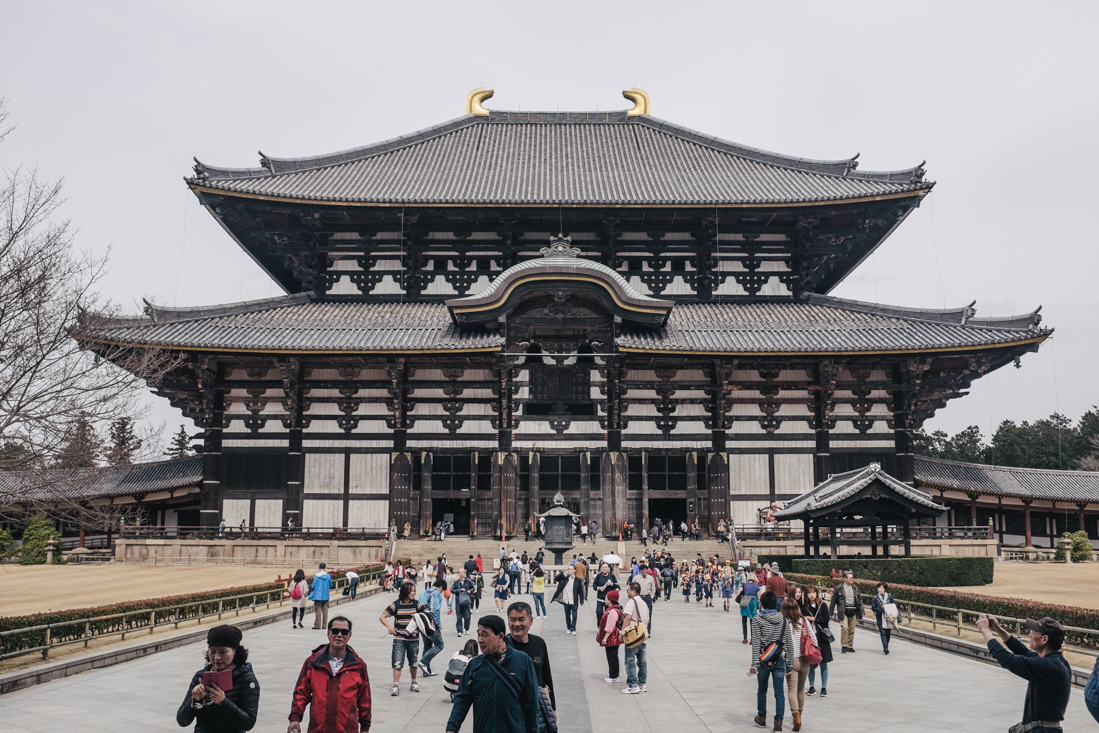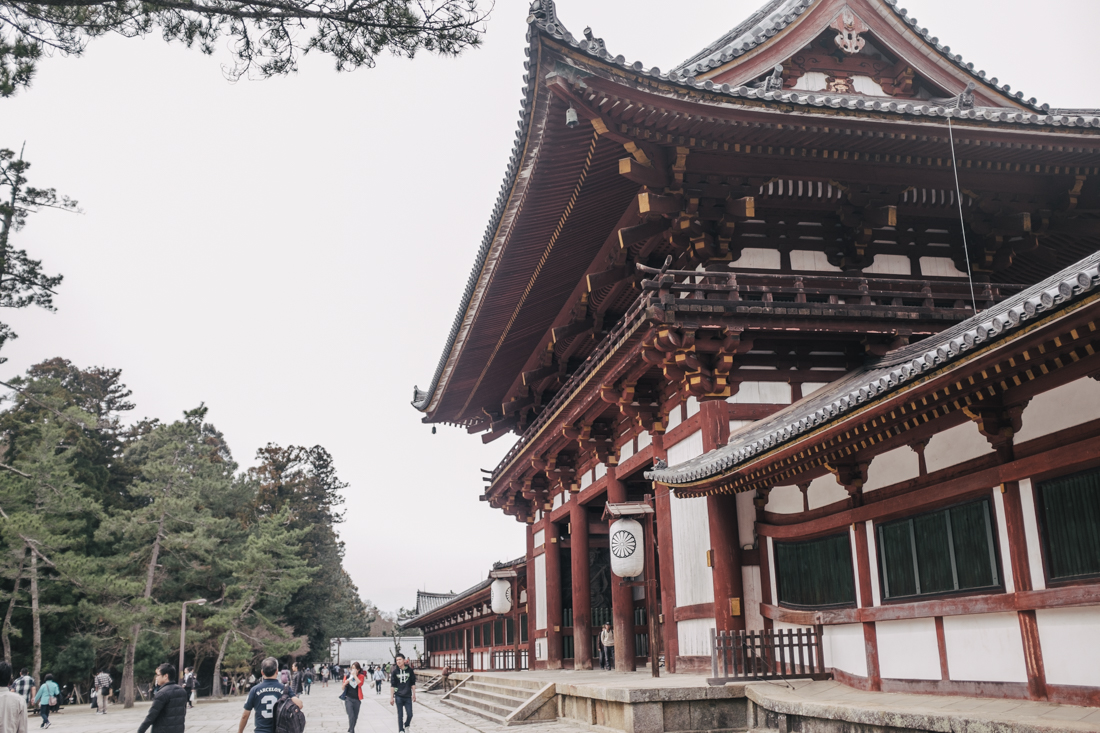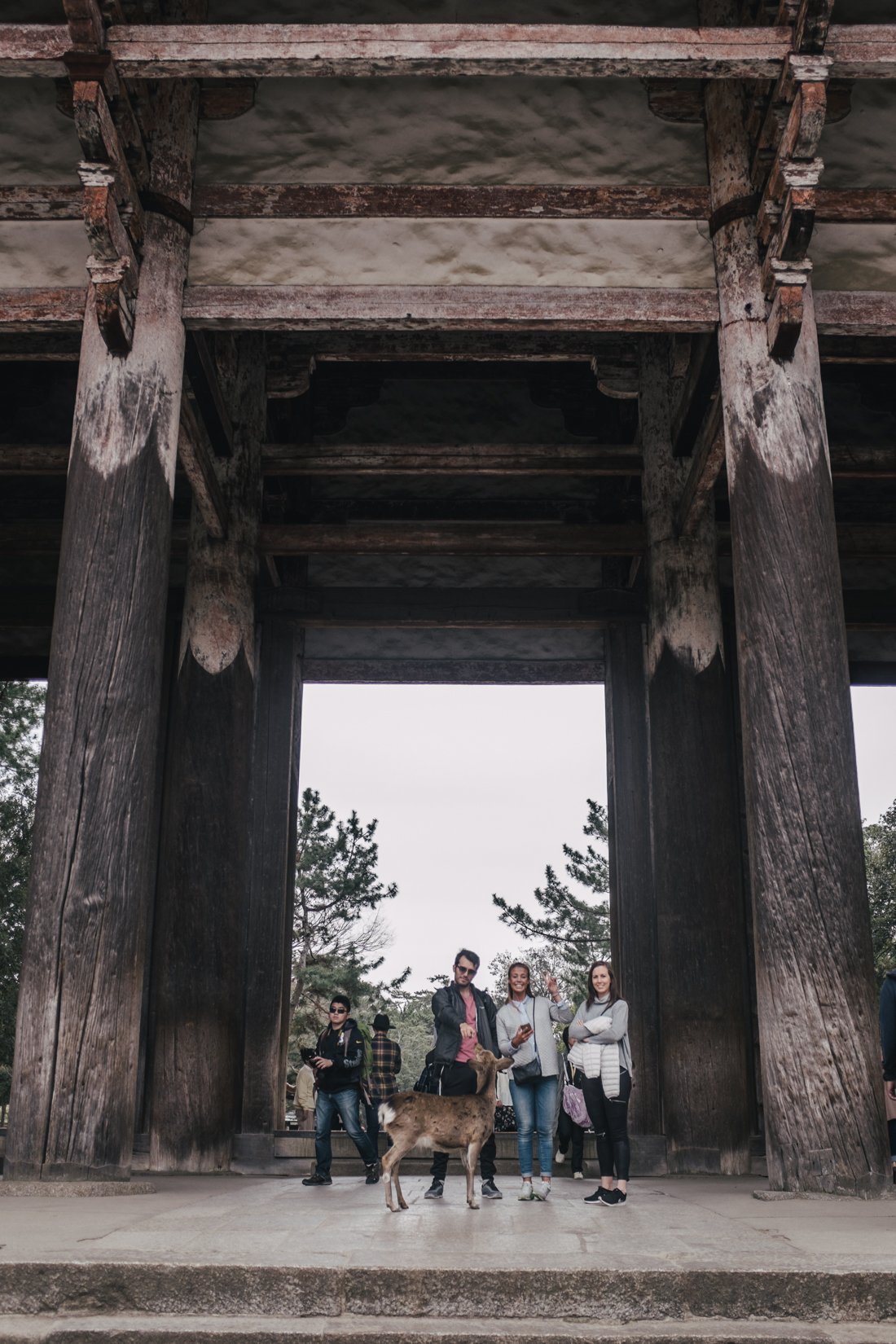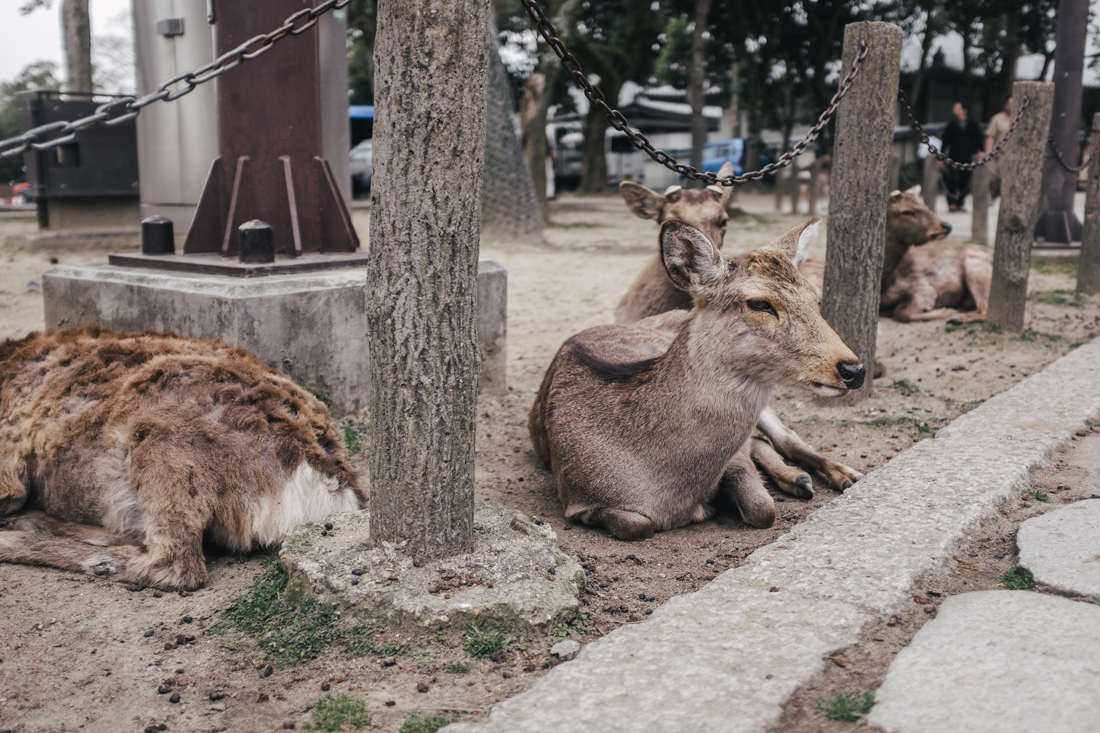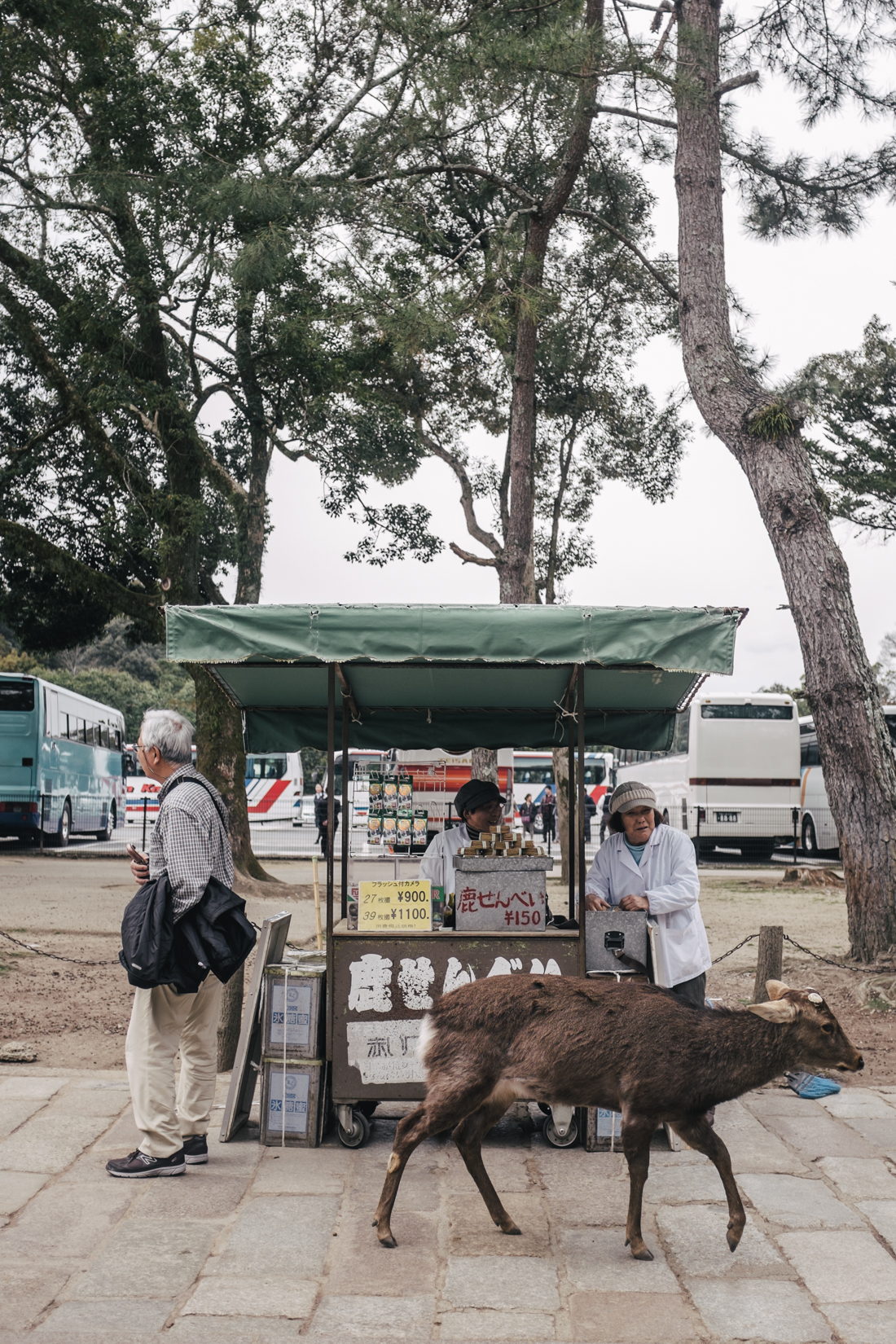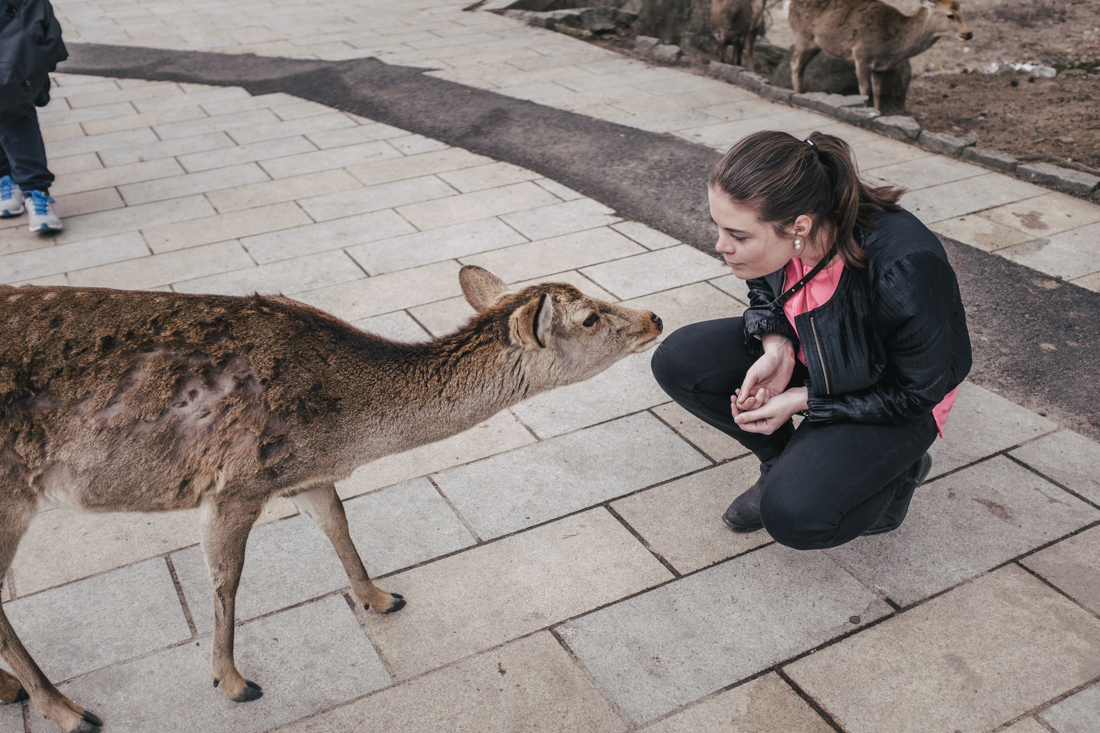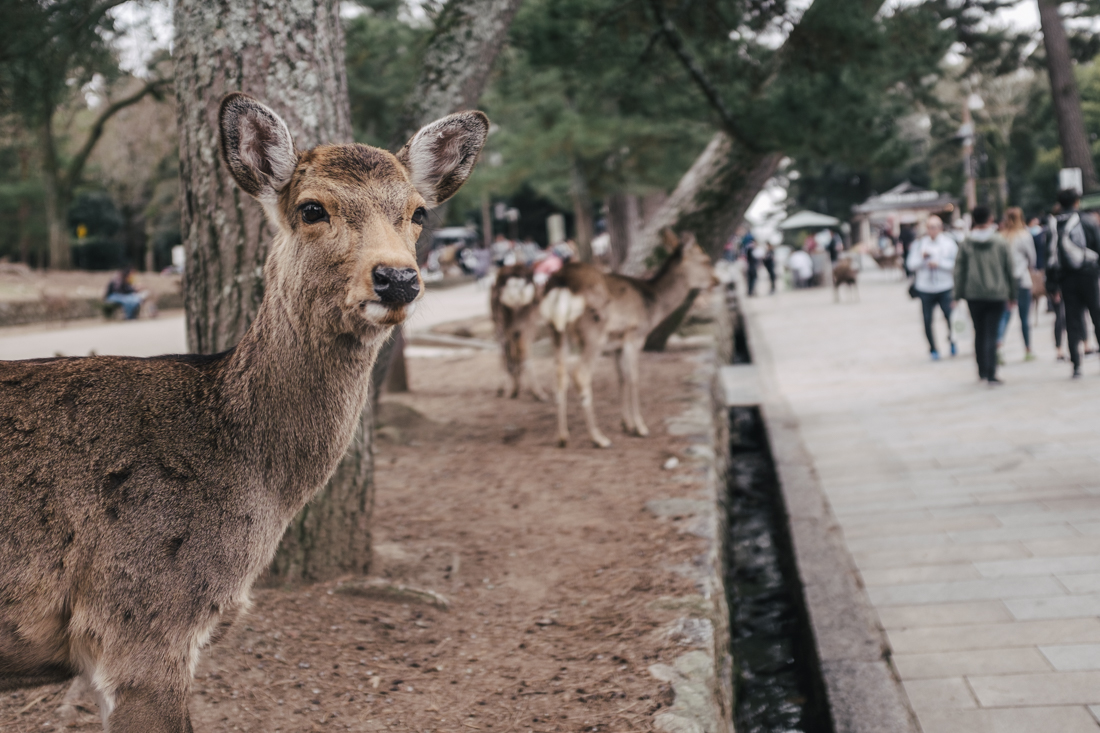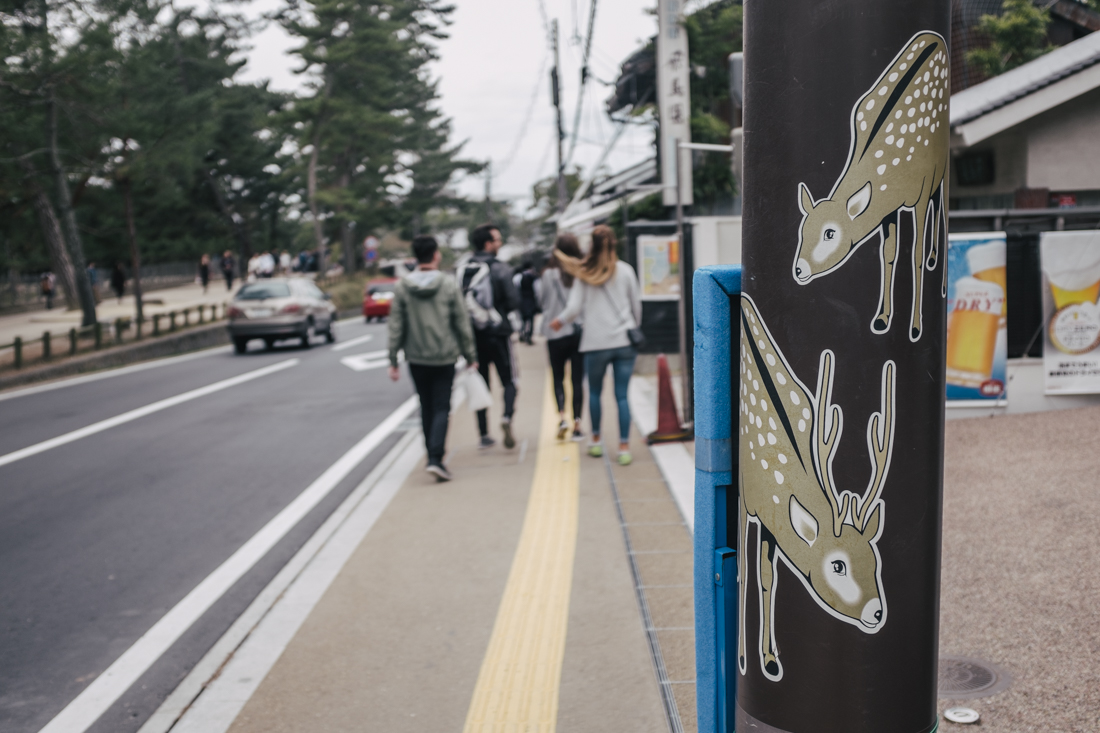 How to get to Nara from Kyoto: Take the JR Nara Line from JR Kyoto Station to JR Nara Station. 45 minutes by express, 70 minutes by local train.