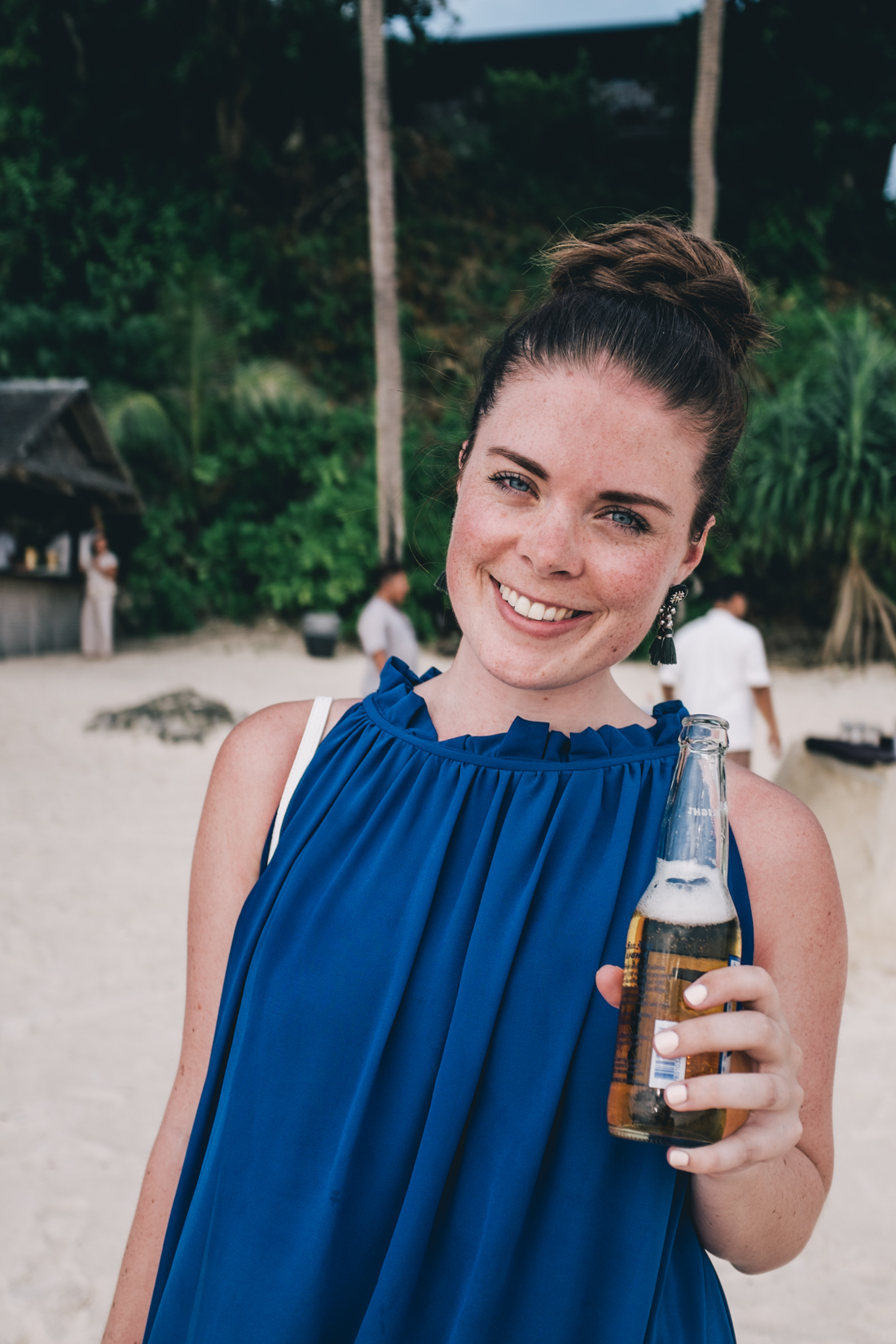 This past week I took a break from the exam reading and paper writing to hop on a plane to the Philippines to celebrate love and the rights to change surname, to inheritance of property, to sponsor husband/wife for immigration benefits, joint adoption and foster care, joint tax filing and a number of other things that are connected to holy matrimony (in the US at least).
The bride's family hails from the Philippines, which meant that the pinterest-worthy destination wedding in Boracay was more than your run-of-the-mill beach wedding.  Not that I mind the regular, run-of-the-mill beach wedding; I attended several while I lived in Hawaii (most of them involuntarily as the wedding ceremony and dinner occupied half of the beach we were hanging out at that day).
The ceremony itself happened on a sunny day with degrees in the mid-30°s and humidity of about 98% (a thunderstorm remained on the horizon for the entire party), and as the sun set and the dance floor opened I've never been in a social setting where it's been as acceptable to have more sweat stains than dry patches.
The dress I had originally packed was too thick for Filipino climate, also I've gained some weight in the waist region since the last time I wore it (damn you, delicious fried chicken!), so I had to find an emergency backup in one of the beach shops on Station 2.
Note to self: Always bring a backup dress.
Note to anyone who's traveling to Boracay for wedding purposes: There are no (I repeat: NO) stores that sell formal wear on the island. You have been warned.
The dress I ended up with cost $7 and had the fit of a medium-sized tent, which meant I got to eat two portions from the buffet and dance like there was no tomorrow without worrying about a thing. Can a girl ask for more?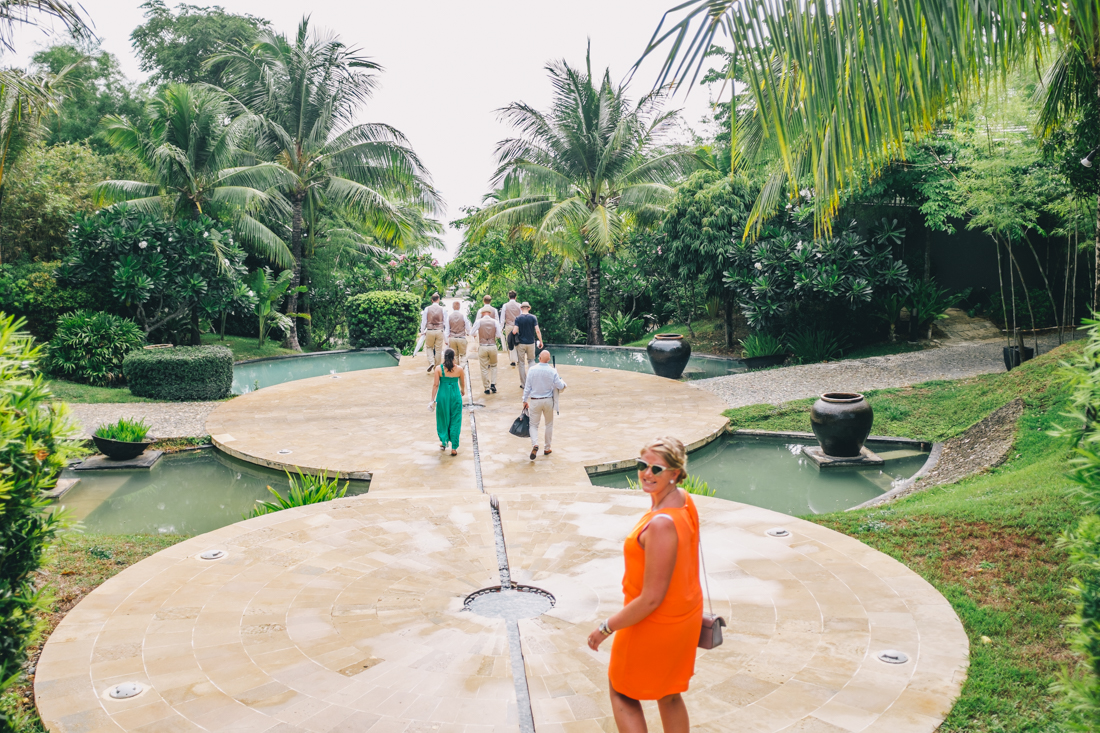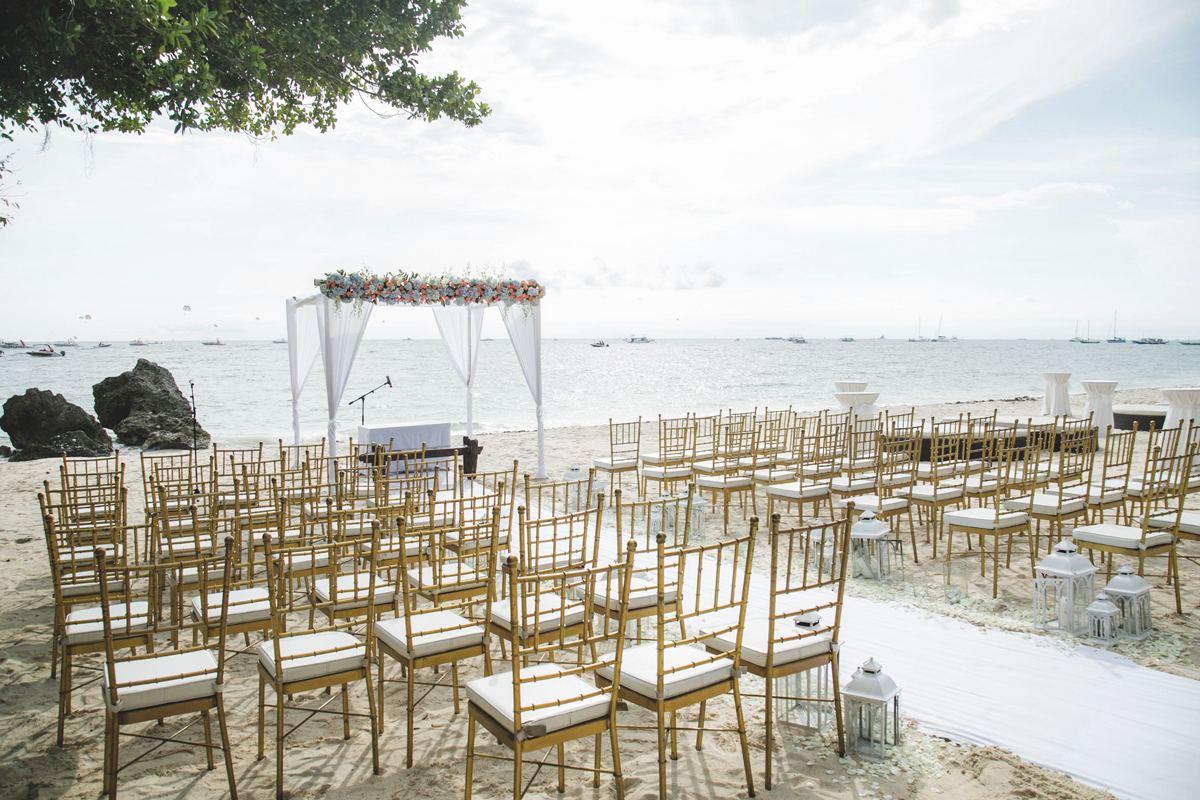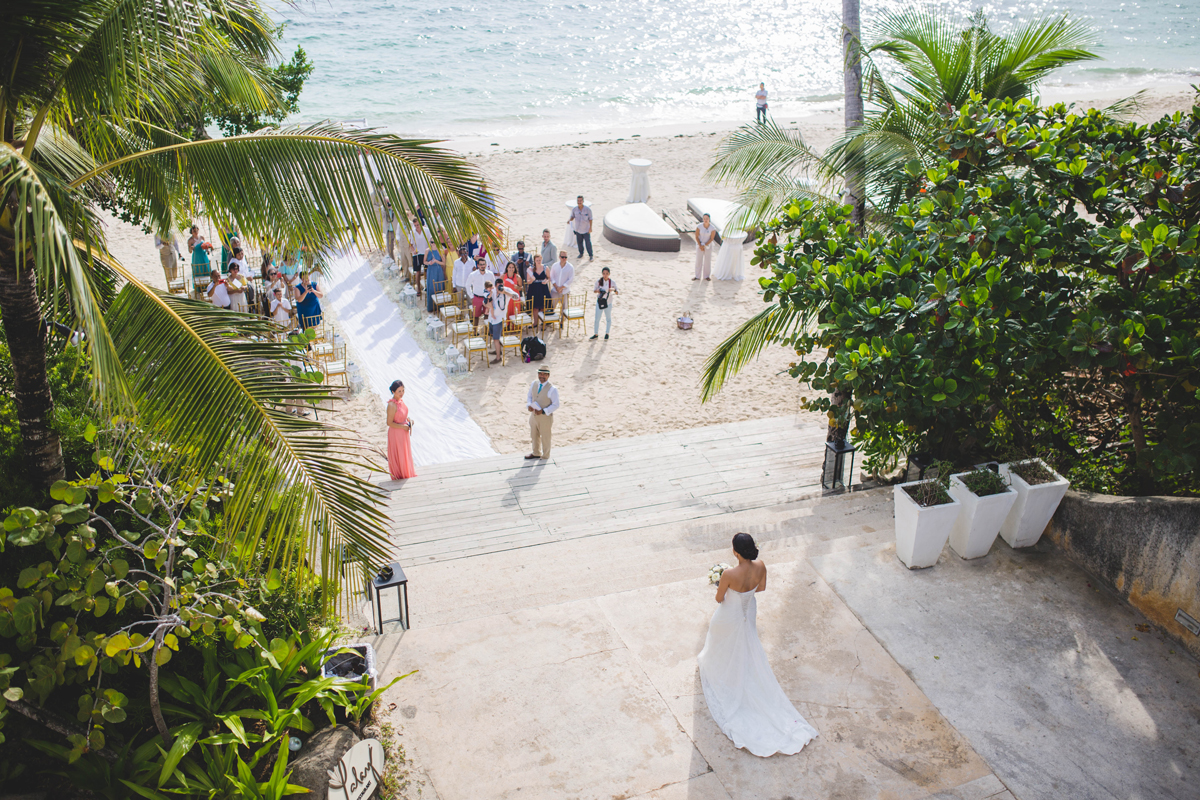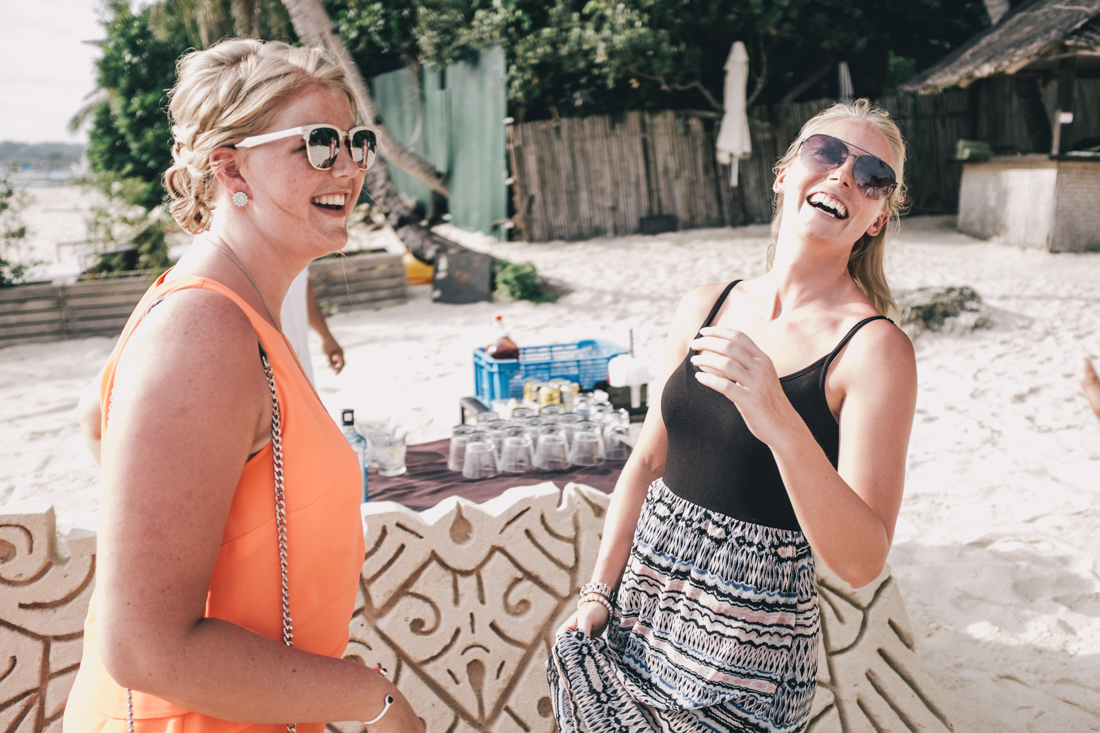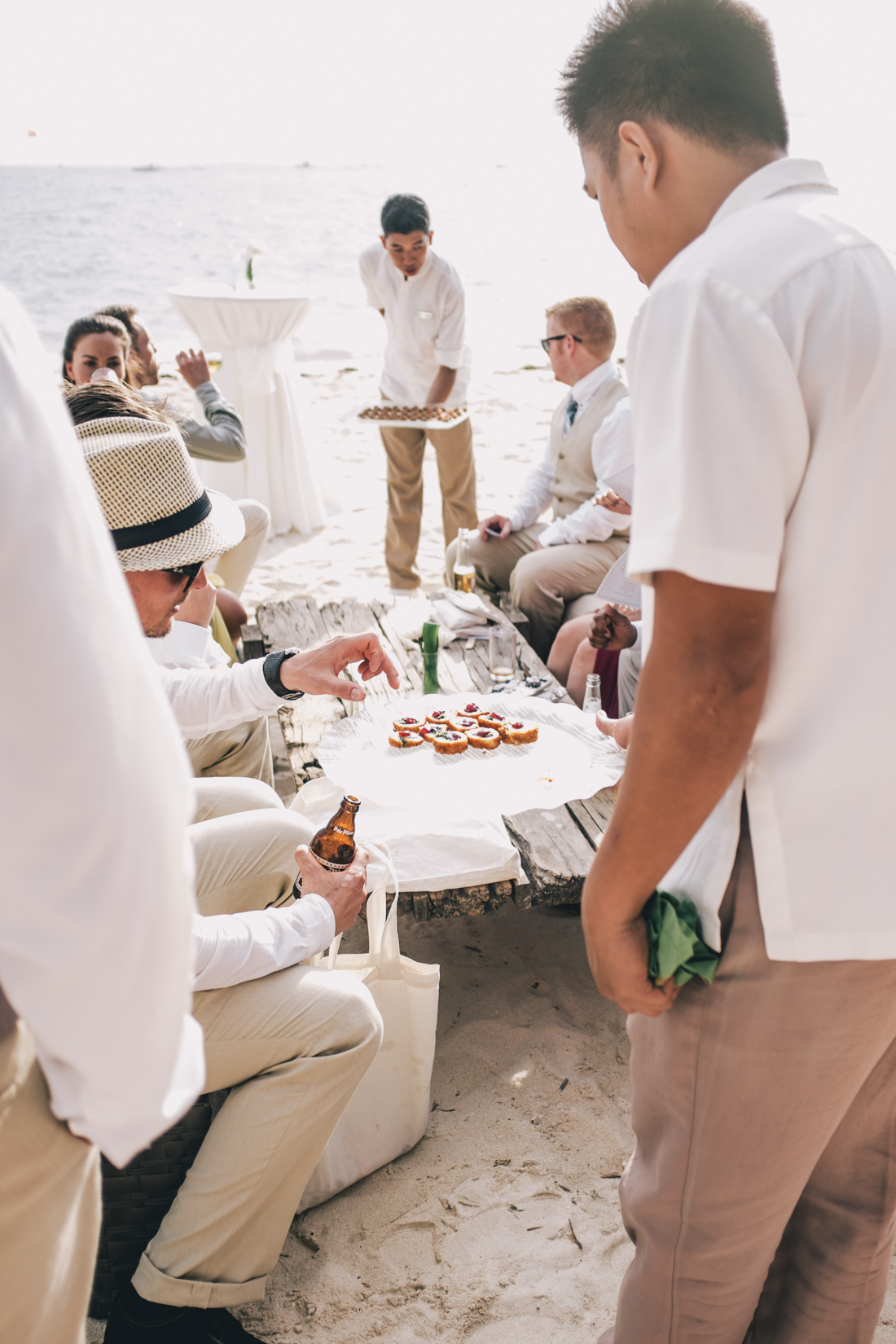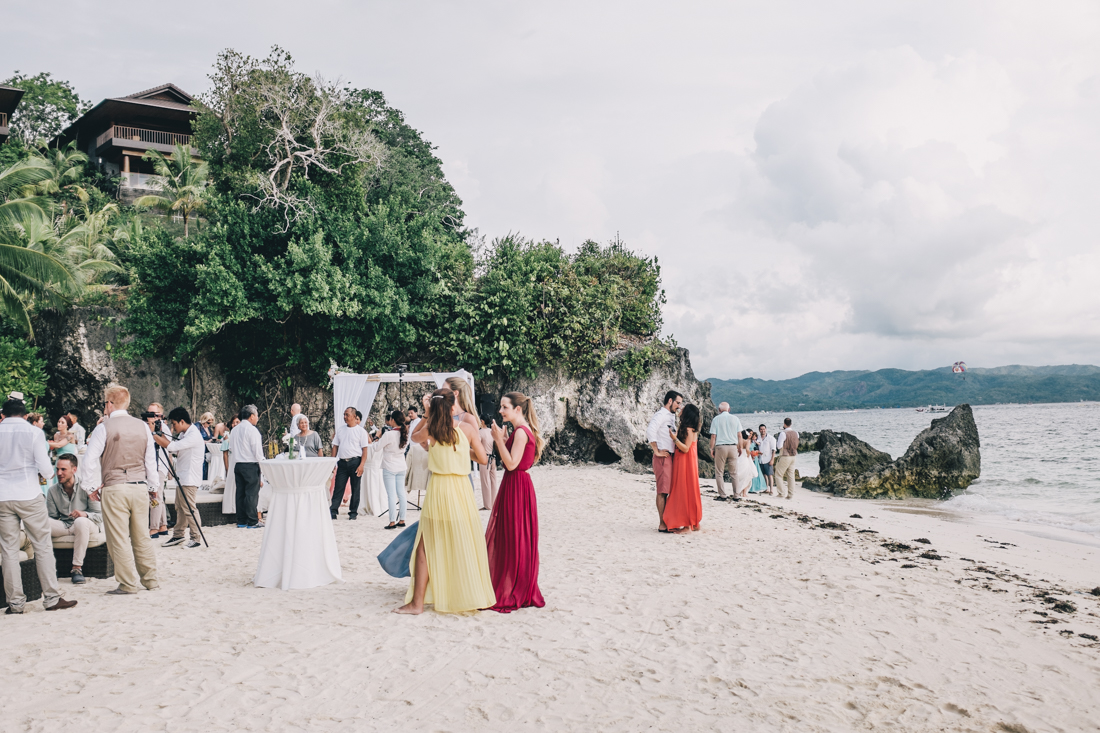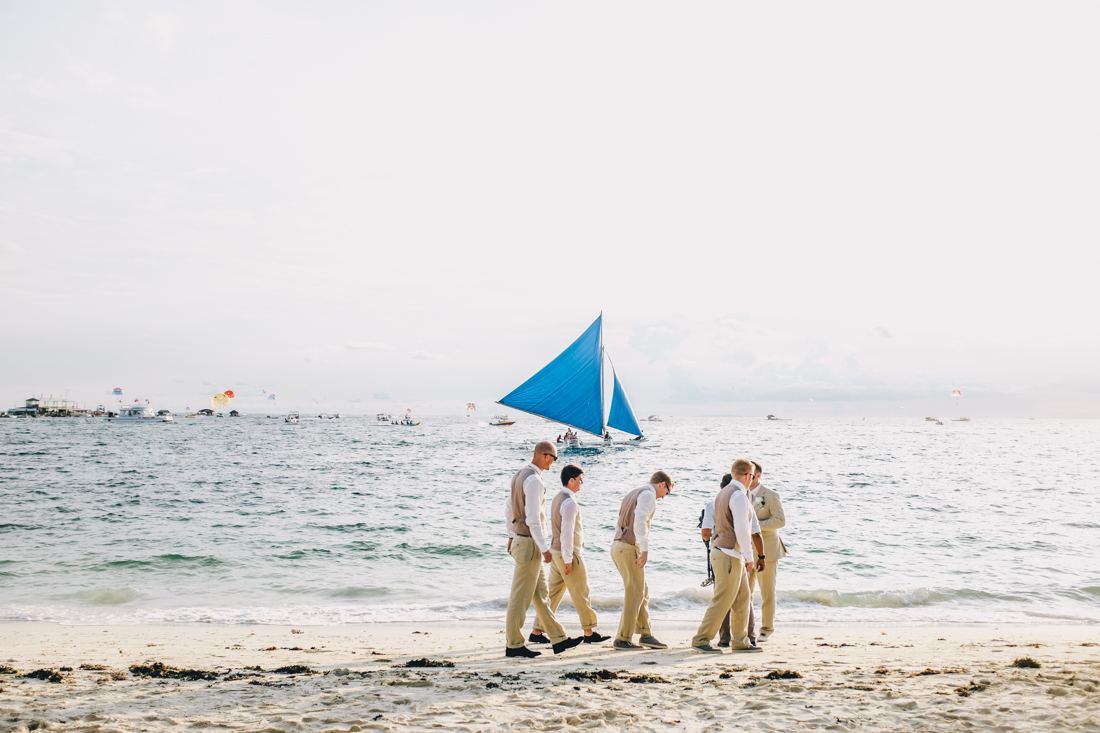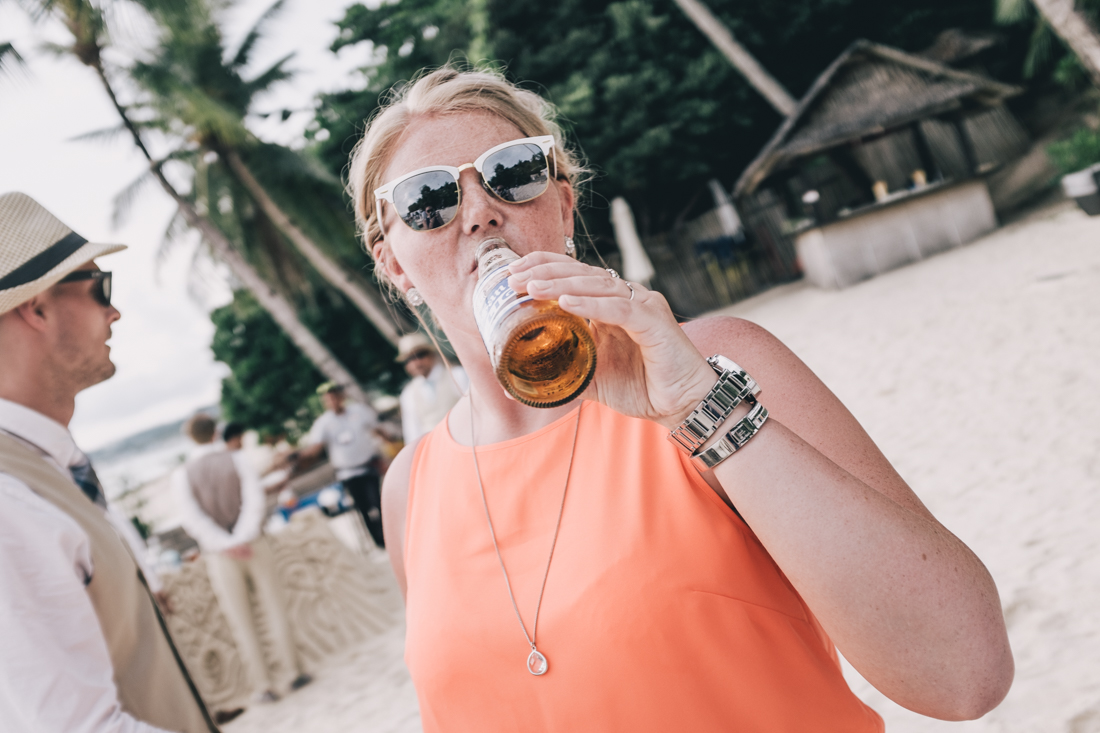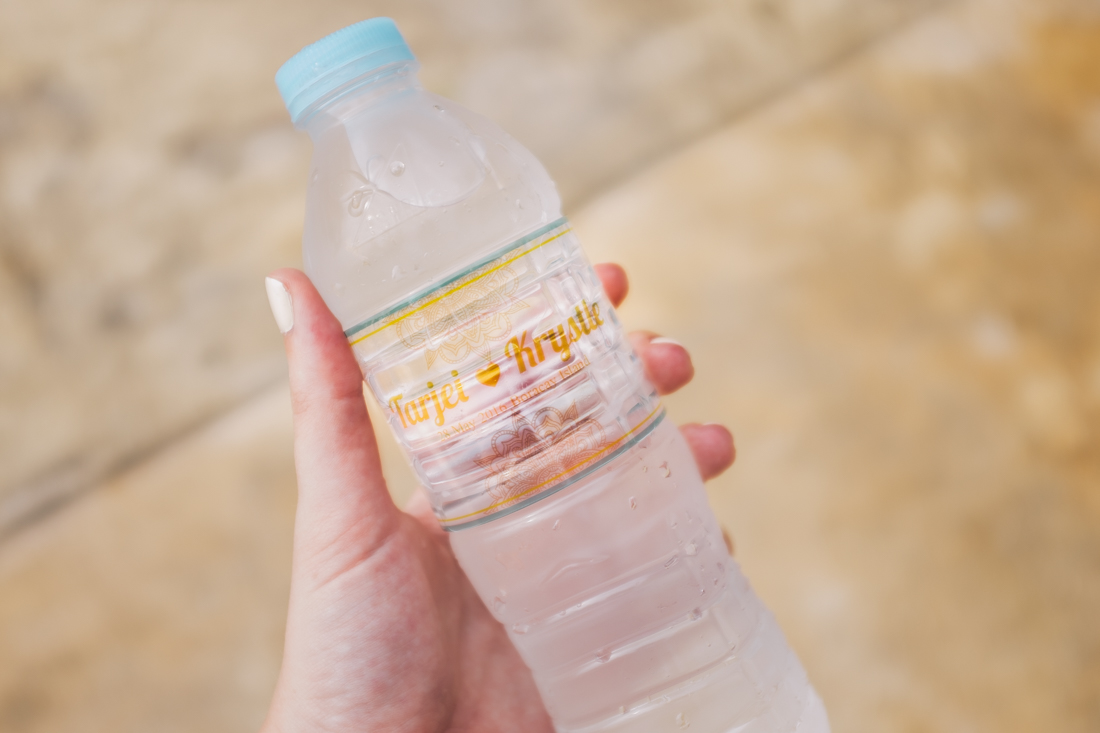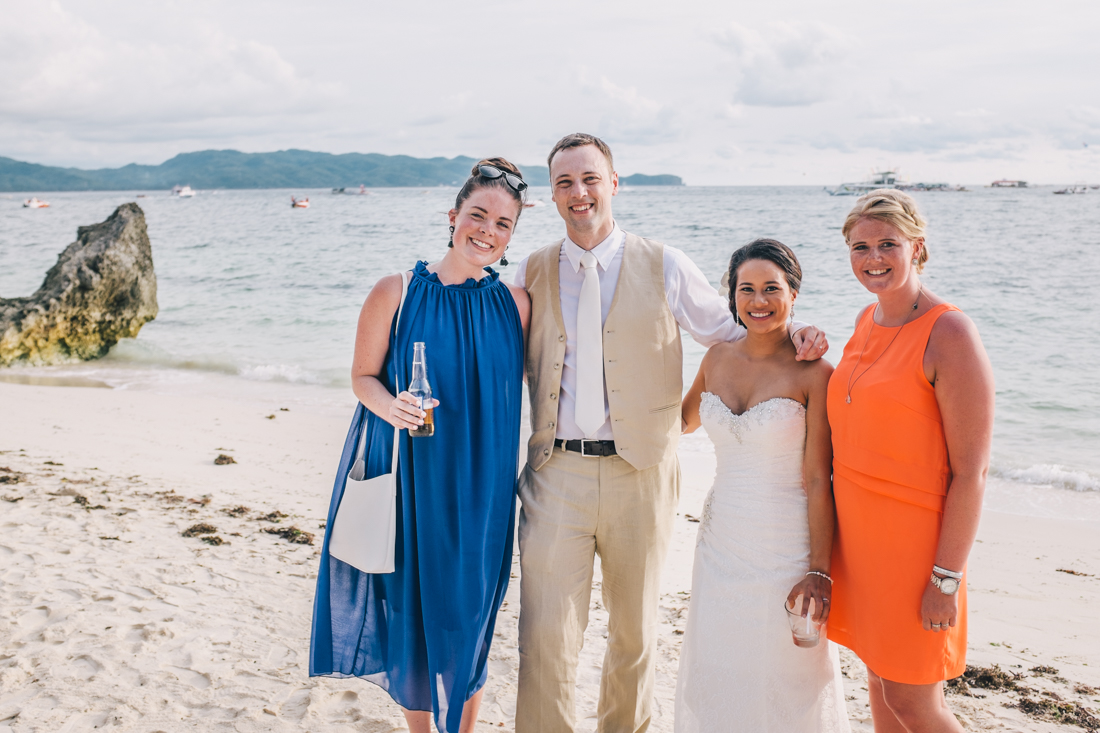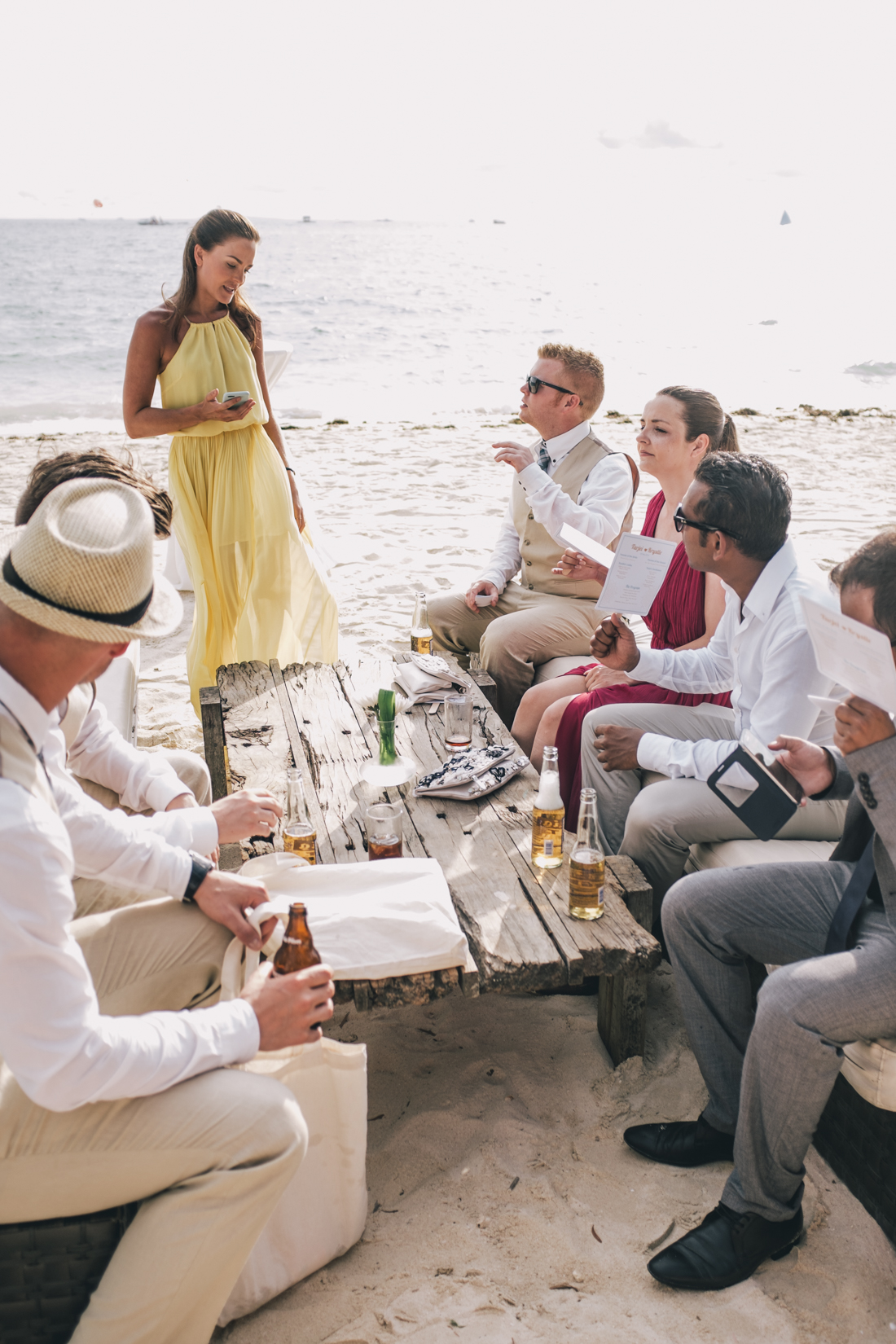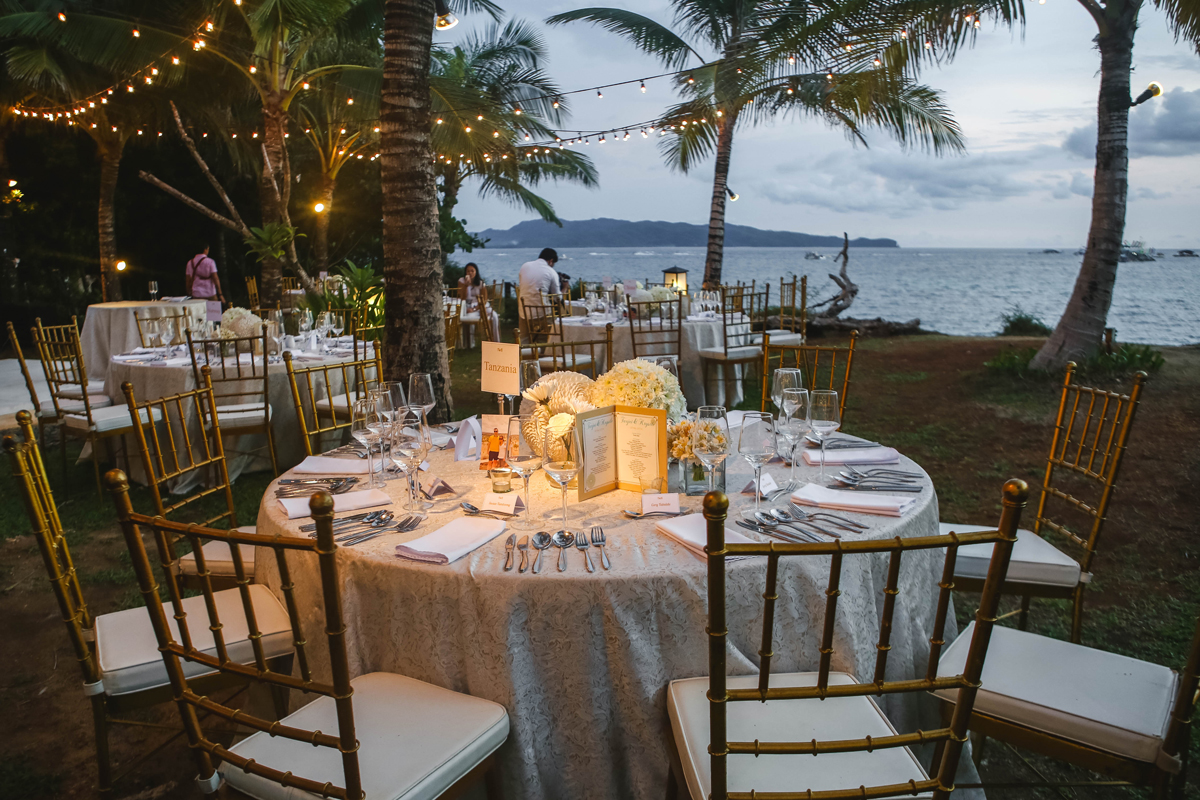 The bar is set. I'm glad I'm not planning on getting married just yet, because I'm pretty sure I'm not going to be able top this one.