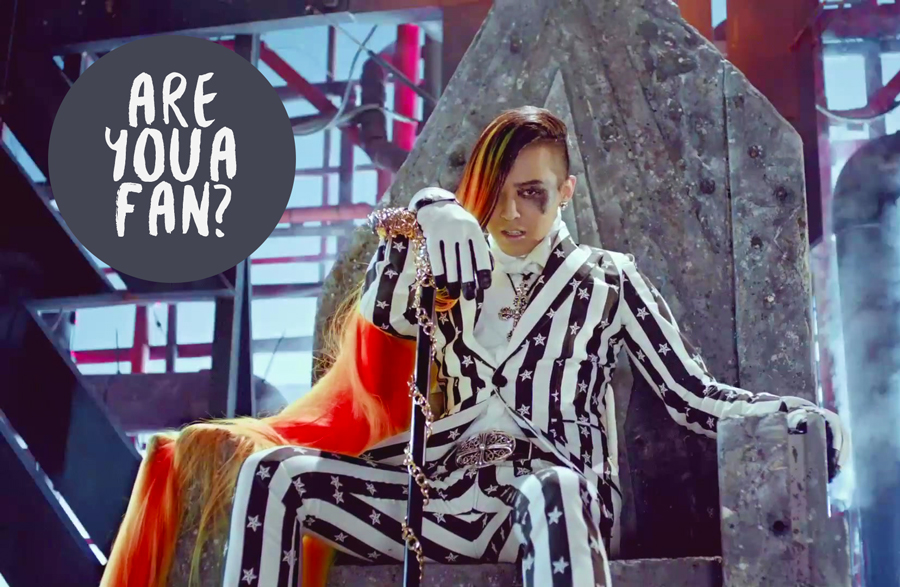 When you move to Korea, you will inevitably be asked the question: "Did you move to Korea because of K-pop/K-drama?" At least if you're a girl. And for a staggering number of international students (especially those that come from somewhere not-Europe) this is the case. Not so for me, although I will own up to the fact that I had watched my share of Korean drama series before I even started thinking about moving to Korea.
K-pop on the other hand is a different kind of beast altogether, and one that I have approached with caution. It's best explained as 2000s pop meets Eurovision wrapped in a smooth, detail-oriented, generic but amazing packaging performed by beautiful people with amazing dance skills. Not to forget the fact that a lot of K-pop groups consist of up to 11 members (I'm looking at you, Super Junior) to cater to every single preference the fans might have, so any group will consist of the cute one, the handsome one, the bboy, the emo kid, and so on. The fact that you can't escape it here in Korea because every coffee shop, clothing store and mall blasts it on their speakers has made me treasure those coffee shops that play Korean indie music.
That being said, there is a lot of really catchy K-pop out there. Songs that make you want to dance, party and run a half-marathon, all at the same time. With great beats, catchy refrains and beautiful music videos. The music videos alone should get you hooked on K-pop.
So, to introduce you, readers, to the world of K-pop I've picked out a few of the most popular songs from the last couple of years that I really like (for various reasons). If you've already jumped on the hallyu wave then you've probably heard all of these before, but if you're new to this: Enjoy!
2NE1 – "I Am the Best (내가 제일 잘 나가)"
No one was more surprised than Koreans when PSY turned out to be the one to bring K-Pop to the western world, and most experts would have pegged 2NE1 (pronounced "anyone" or "twentyone") as the more likely actor, pre-Gangnam Style. Their fanbase is certainly large enough, and they're more "Western-ized" than their competitors in Girls Generation (a girl group counting 8 members). Recognize the song? It was the soundtrack for Kia's hamster-commercial and Microsoft's Surface 3-commercial, and is one of many 2NE1 hits that have made appearances in commercials in Western countries (Adidas most notably).
BIGBANG – Fantastic Baby.
Arguably the most famous, most popular boy band in Korea the last couple of years (Super Junior and EXO-fans will disagree). This song is an oldie but goodie, and is scheduled to make an appearance in Pitch Perfect 2 (it's in the trailer). Also, seriously, this music video is so many layers of awesome. Nuff said.
Hyolyn & Joo-Young – "Erase"
Hyolyn and Joo-Young's voices blend together like coffee and cream, just perfect. "I erase how I once loved you." I can't not sing when this comes on, and it gives me nostalgia for those old days when I would sing along to English songs without knowing the language nor the words. Spice Girls, anyone?
G-DRAGON – CRAYON (크레용)
A great example of Kpop's fascination with weird English-like lyrics. Imagine going to a club and having everyone dance while shouting "Get your crayon!" (yes, it's a pun for "cray on", but still). That's what it's like whenever the DJ decides to play this song here. G-dragon (real name: Kwon Ji Yong) is a member of previously mentioned Big Bang, and is a highly admired artist in Korea, in addition to being somewhat of a fashion icon (like most celebrities here, it comes with the territory). His music videos look like something Johnny Depp's Mad Hatter would make if he was a rapper.
San E & Raina – "A Midsummer Night's Sweetness"
Another sing-a-long favorite, and on my "Good morning"-playlist. When I wake up on Sunday mornings I like to put this on, and then sing way to loud in the shower. I think my neighbor hates me because of this song. #sorrynotsorry
G-Dragon & Taeyang – "Good Boy"
P.A.R.T.Y.
EPIK HIGH – BORN HATER
Full disclosure, I am a fan of vertical videos that are made specifically for smartphones. I appreciate the effort. Even if videos are supposed to be horizontal. Considering Korea is at the top of the global list for smartphone density, it also makes sense to make a music video like that here. Moving on, Epik High is also one of my absolute favorite Korean groups, and not really considered K-pop, but I'm including them here anyways (because I hope you'll love them as much as I do).
Ailee – U&I
U&I is my soundtrack for whenever I need to get my energy levels up, like those evenings when I want to stay in bed but have a birthday party to attend. This song has got everything: a strong vocalist, saxophone, fresh dancers, and that Beyoncé meets Chicago-vibe that guarantees my vote. Ailee is a star of a different material in K-Pop, probably due to her growing up in New Jersey. Her vocals are stronger and more in your face than what I've come to expect from K-pop, and I wouldn't count her out in the race to become the next big K-pop star in the US.
What do you think? Any new favorites?