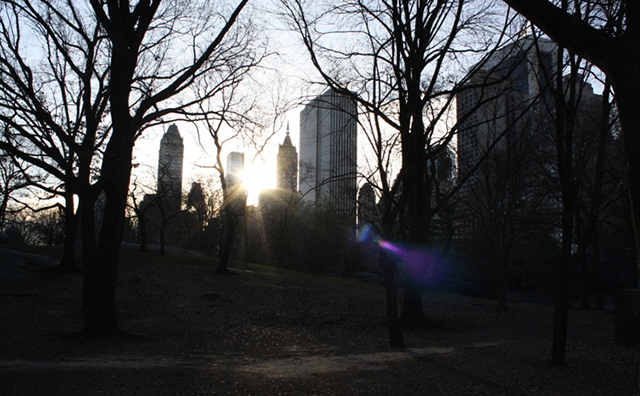 All settled in New York. Yesterday started with a complementary upgrade, which moved me from a crappy seat in the front next to two (although very nice) ladies with a baby, to the first class. Perks of flying alone. 5 course dinner, red wine, High Society on tv and a seat with enough room for 2 people. I could get used to that.
Arrived in New York, took a taxi to the hotel (Hotel Parker Meridien on Manhattan), left the luggage there and then jumped into another taxi to meet up with the family at Ground Zero. Obligatory Starbucks Coffee, followed by some obligatory sports stores (my dad needed a Canada Goose jakcet and my sister bought a North Face jacket) and a quick and cold stroll down Broadway.
It's definitely winter in NY, but it's the wind that kills you, more than the actual degrees. Today the family went for a morning jog in Central Park, while me, myself and I went walking (and taking pictures). New computer (!) and no photoshop means that I wont be able to upload any good pictures until I get to Aspen on Sunday. So you'll have to settle for a picture from Central Park.