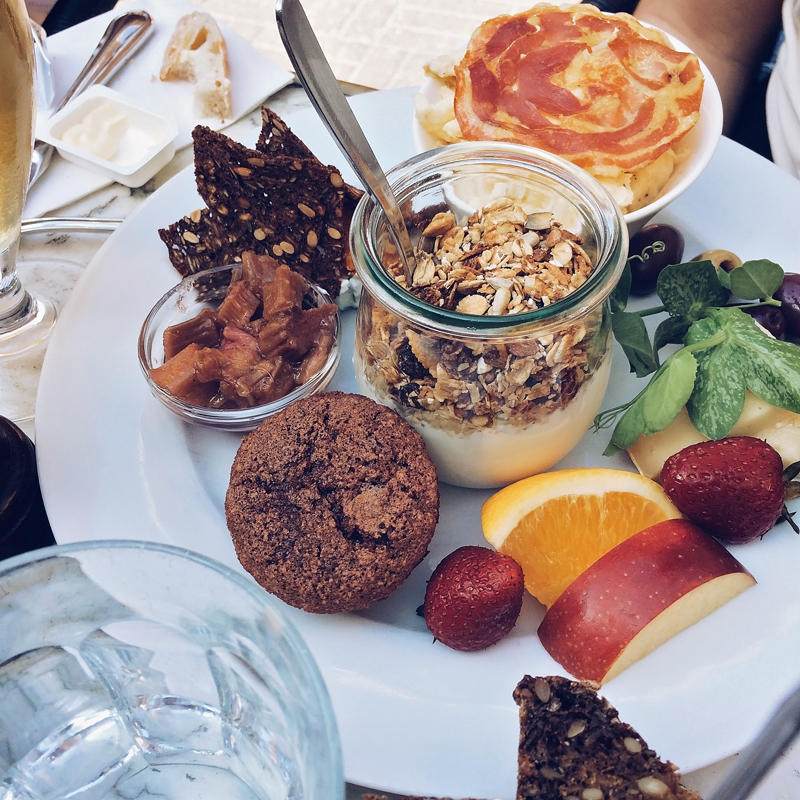 The weather forecast said rain and thunder for Tuesday, so before we knew it, we were headed for Denmark and Århus to avoid a boring day spent inside. Ida has been living and studying in Århus for the past years, and after a break this year she's going back to town to finish her master's. Having a local guide to a city is my favorite way of exploring a place for the first time, and our 6 hours in Århus were spent at the Museum of Modern Art, lunching in Latinerkvarteret and wandering around town. Here's some of my iPhone shots from the day.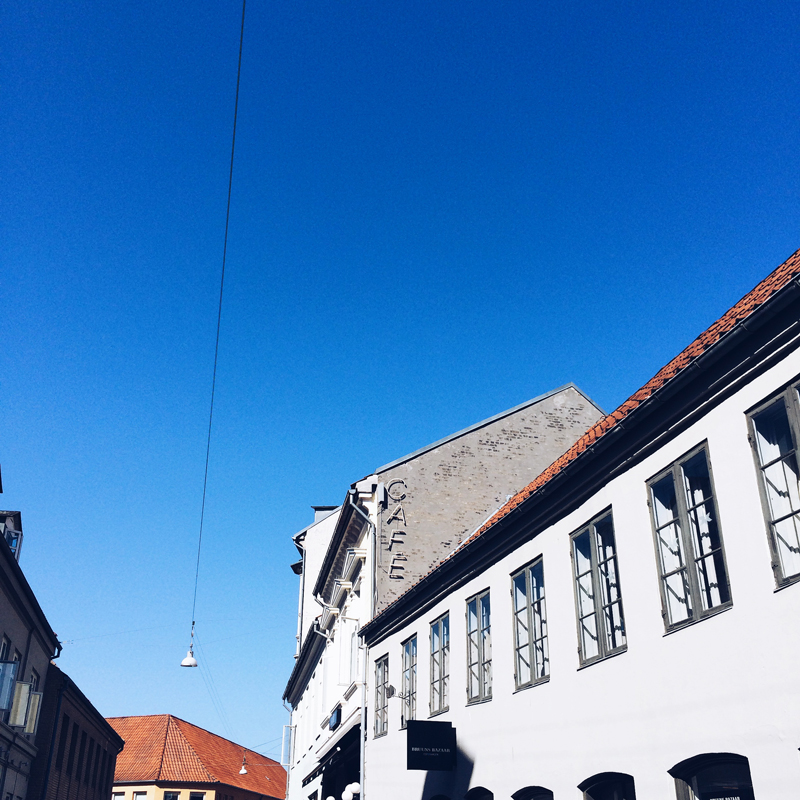 Latinerkvarteret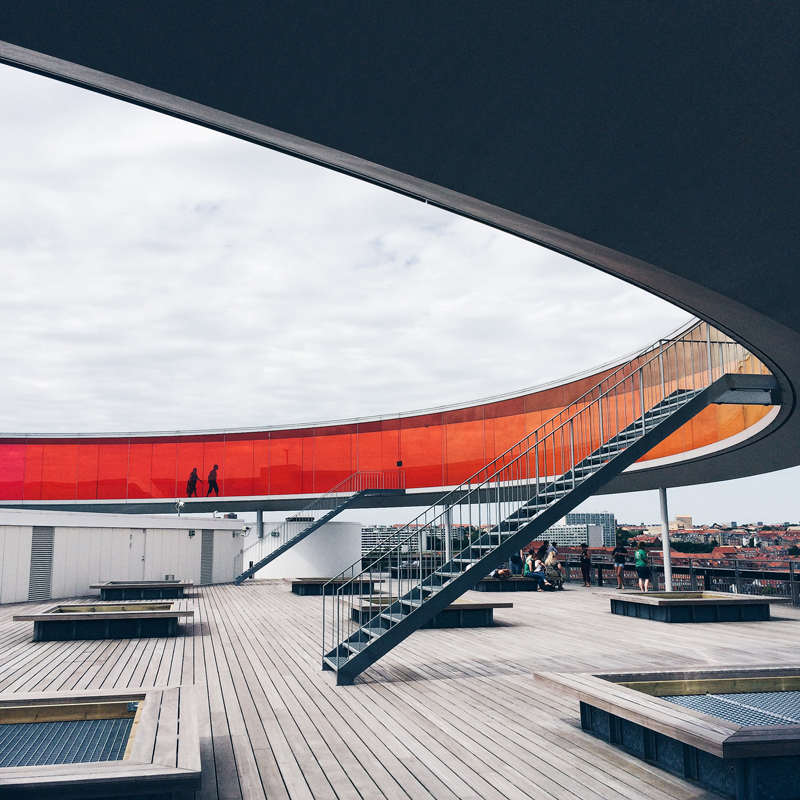 The rooftop at ARoS – Museum of Modern Art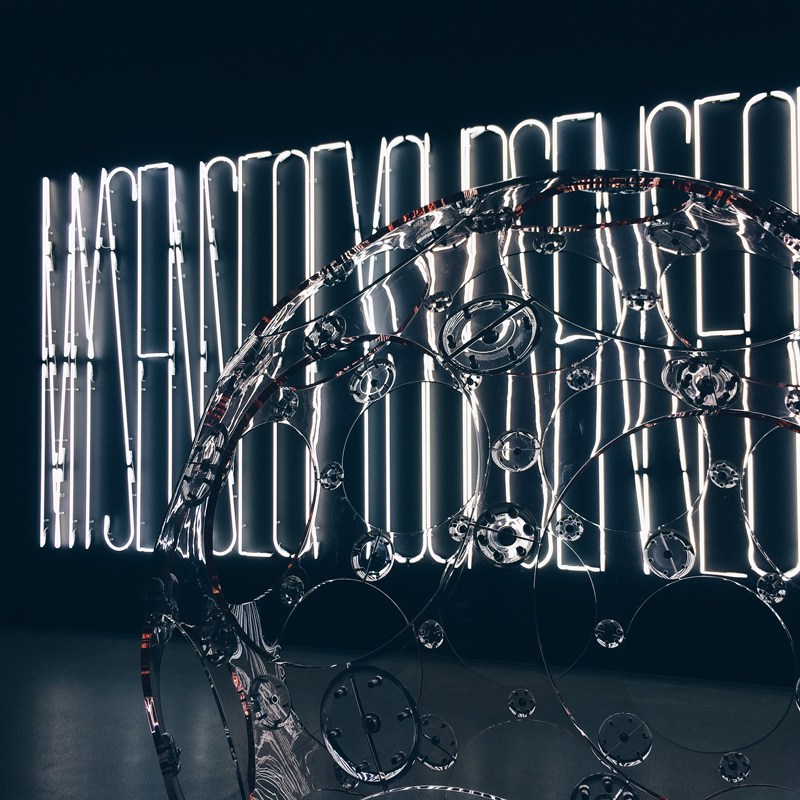 Inside the exhibition called Out of the Darkness at ARoS.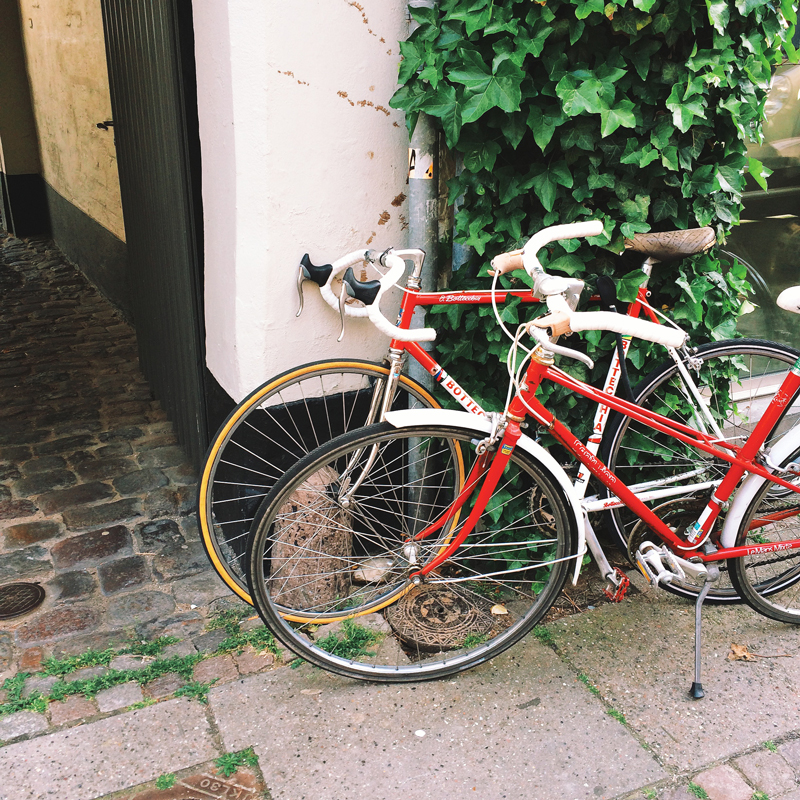 Århus is most definitely a city of and for bicycles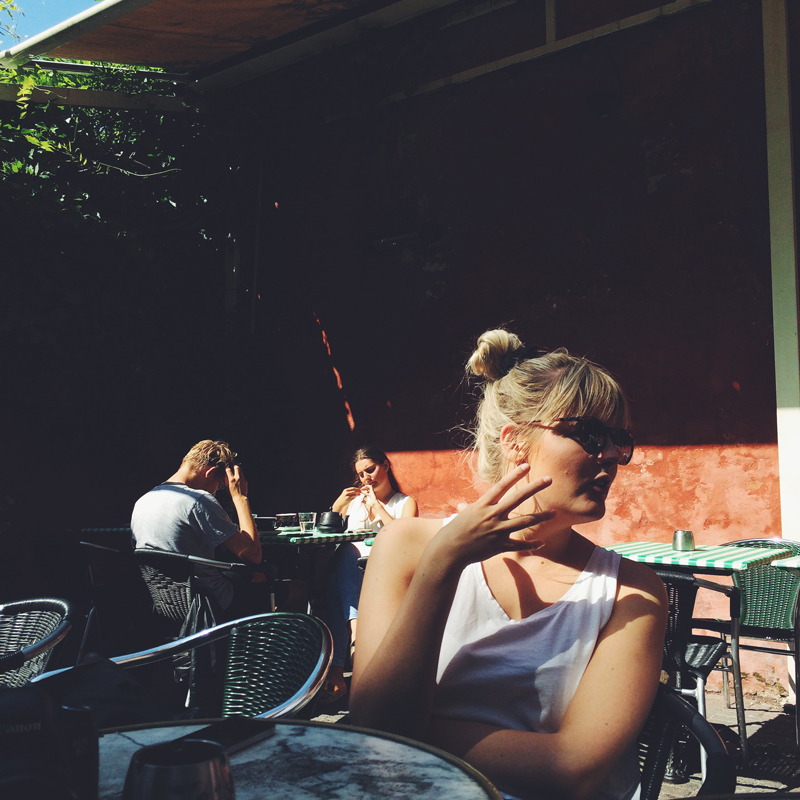 Brunch at Café Englen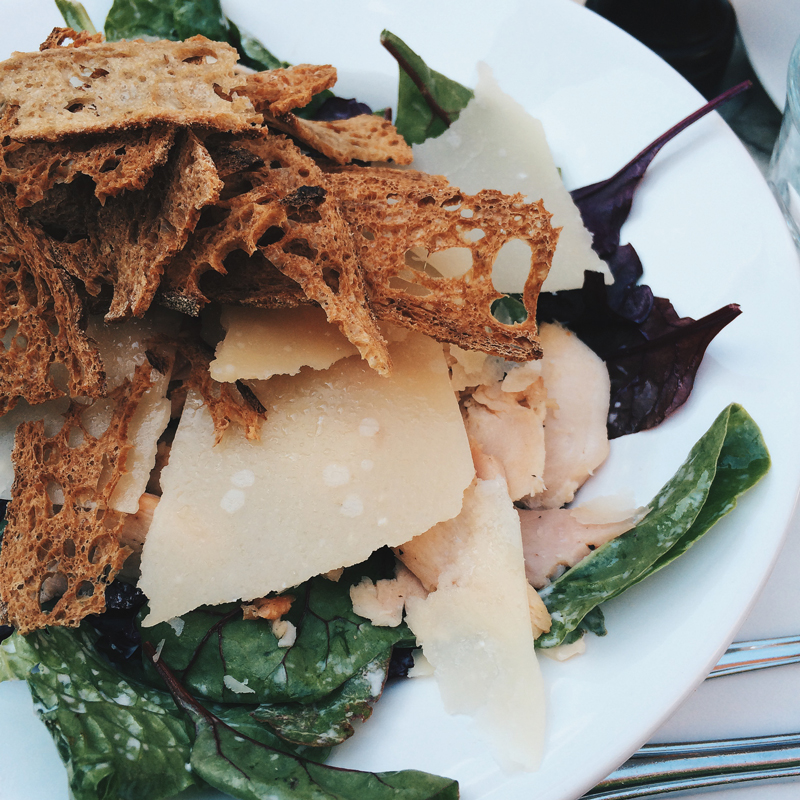 A caesar salad with flakes of croutons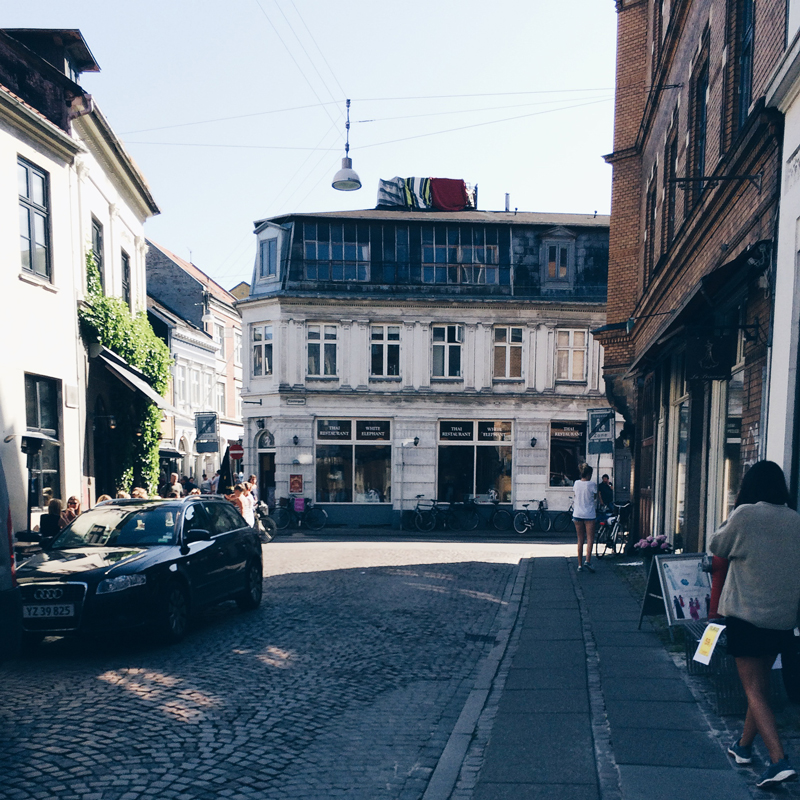 Latinerkvarteret – cars do not look like they fit here