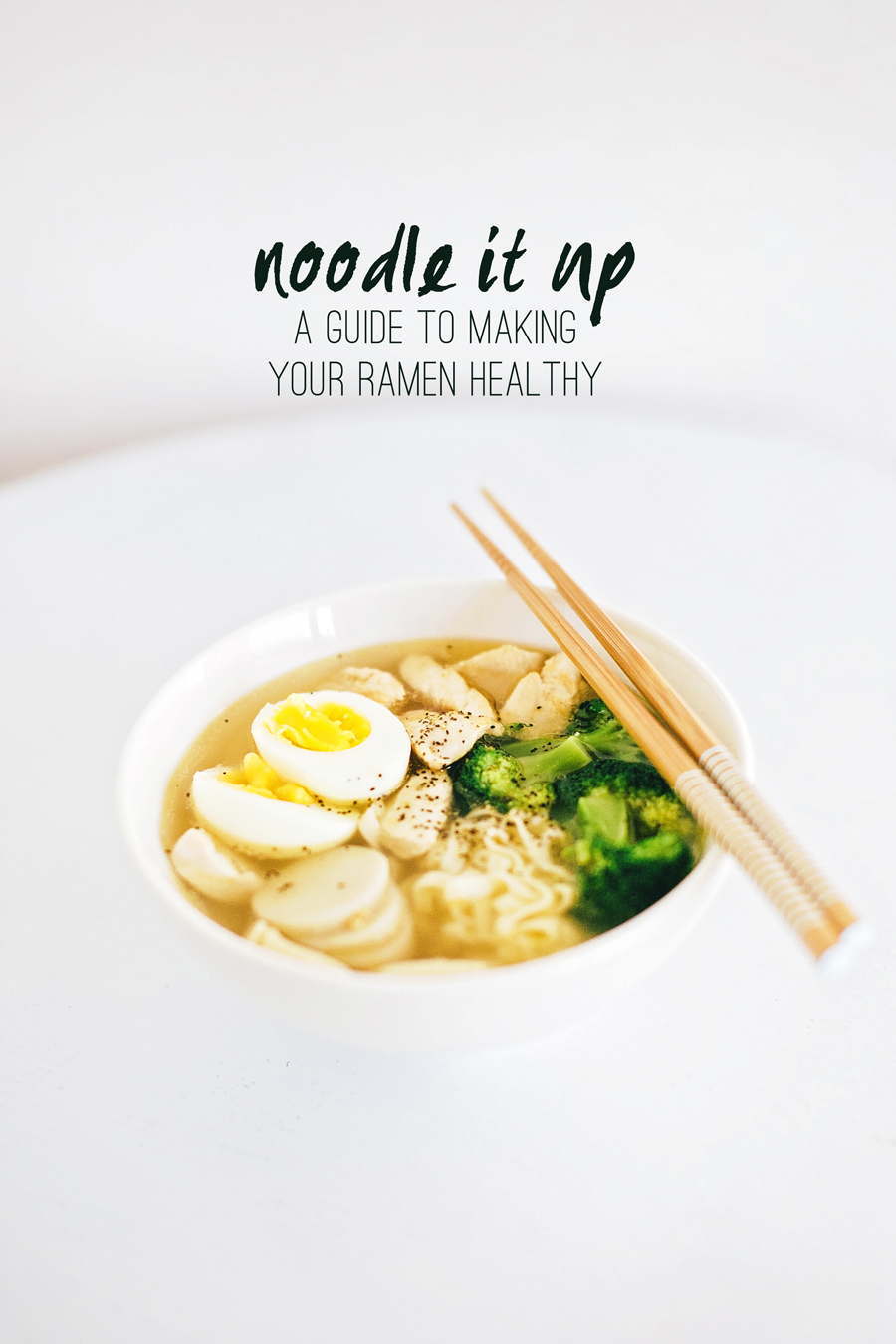 Living in Korea, it's probably not a surprise when I say that noodles have become a very essential part of my diet. For the first couple of months here that simply meant heating a pack of ramen noodles (라면) in boiling water, stir in the flavour pack and consume. I would like to say that my habits changed because I finally convinced myself that the stuff is low in nutrition and high in sodium, but the truth is I just got sick of the flavor after having lived off of ramen for about 4 weeks in a row (consequence of a small financial crisis after my October-travels).
Now I've basically turned into a budget ramen-aficionado, and I thought I would share some of my favorite (student budget friendly) tips and tricks for turning that cheap ramen into a delicious and healthy meal.
First of all it bears saying that I dislike (!) cooking, so these recipes are also a result of me wanting to come up with quick fixes that meant less time making food and more time eating food. Because I love eating food. Yum!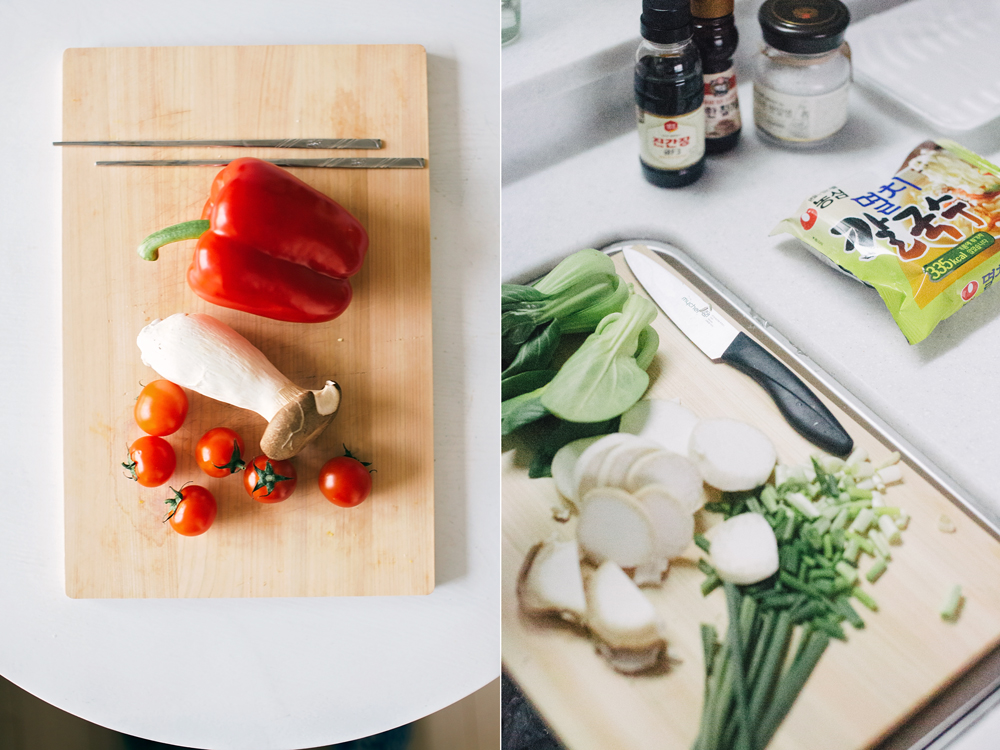 Flavor packs are the Spawn of the Devil
First and foremost: throw away the flavor pack. I've grown to despise the oily substance, which is good because it's basically 95% of the reason why instant ramen is the unhealthy guilty pleasure it is. Replace it with a sauce or soup or your own concoction of kitchen staples. I suggest (and use) soy sauce, Sriracha, miso or bean paste, sesame oil or simply a couple of drops of olive oil and some sea salt. Or if I want to spoil myself: Peanut butter (scroll down for recipe).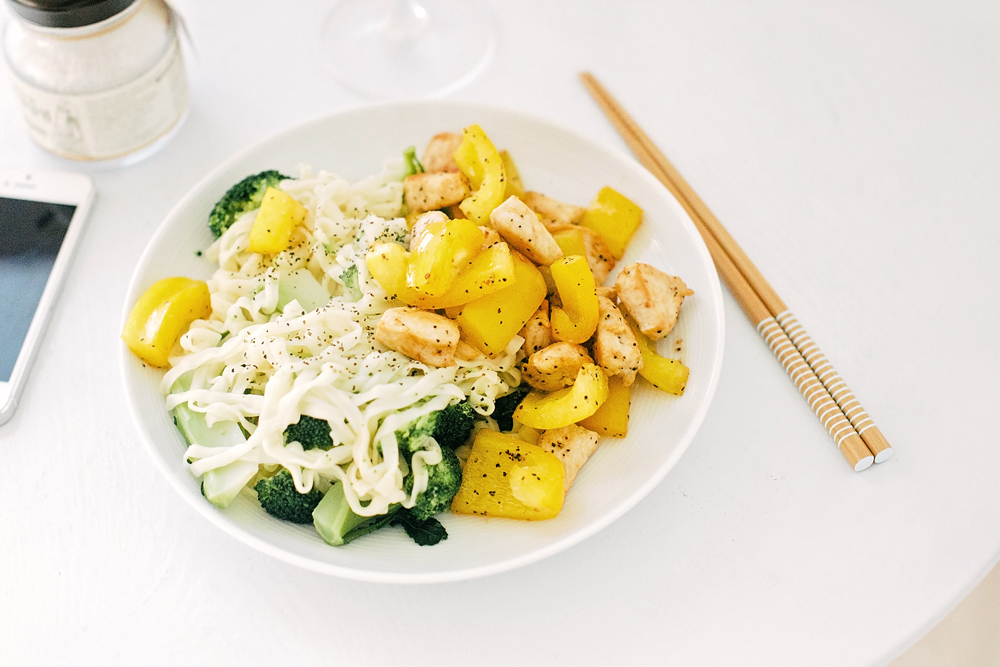 Add some veggies
Sounds simple enough, but the clue here for me was to add the veggies that the Koreans and Japanese use with their ramen, not what I would add with my wok back in Hawaii or Norway. Luckily we live in that "globalized society" people speak about all the time, which means that you can get just about any food anywhere in the world (even brunost!), so even if you're not currently in Asia, you should be able to find these vegetables wherever you live. My favorites include pak choy, red peppers, korean pear, soybean sprouts, enoki mushrooms, green onion and king oyster mushroom. I also add chicken or tofu if I'm really hungry. And a hard- or soft-boiled egg. Yum!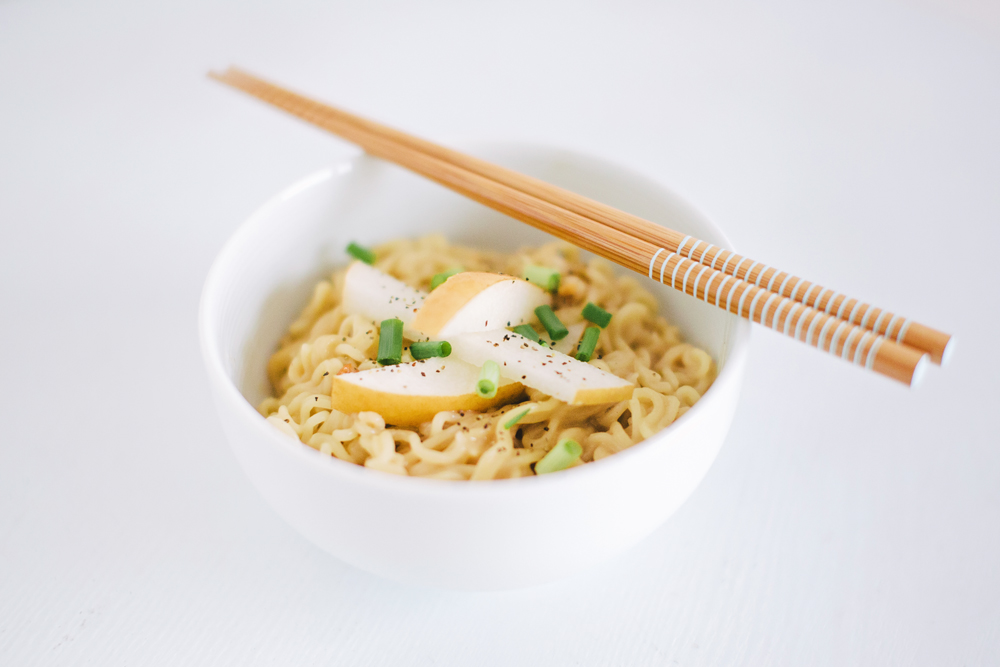 Recipe for Creamy Peanut Butter Ramen
1 pack of ramen
2 tablespoons of peanutbutter (I prefer the crunchy variety)
1 tablespoon of soy sauce
Scallion
1/2 Korean pear
I like to call this my peanut butter version of mac'n'cheese. And I like this a lot better. Throw away the flavor pack and cook up the ramen following the directions on the pack. When it's done, drain the water but save about 1/4 cup. Mix together peanut butter and soy sauce, and add as much  noodle water as seems right, then stir it in with the noodles until they're coated with delicious peanut butter sauce. Cut up some green onion and slices of Korean pear and serve!
Are you a ramen-fan?