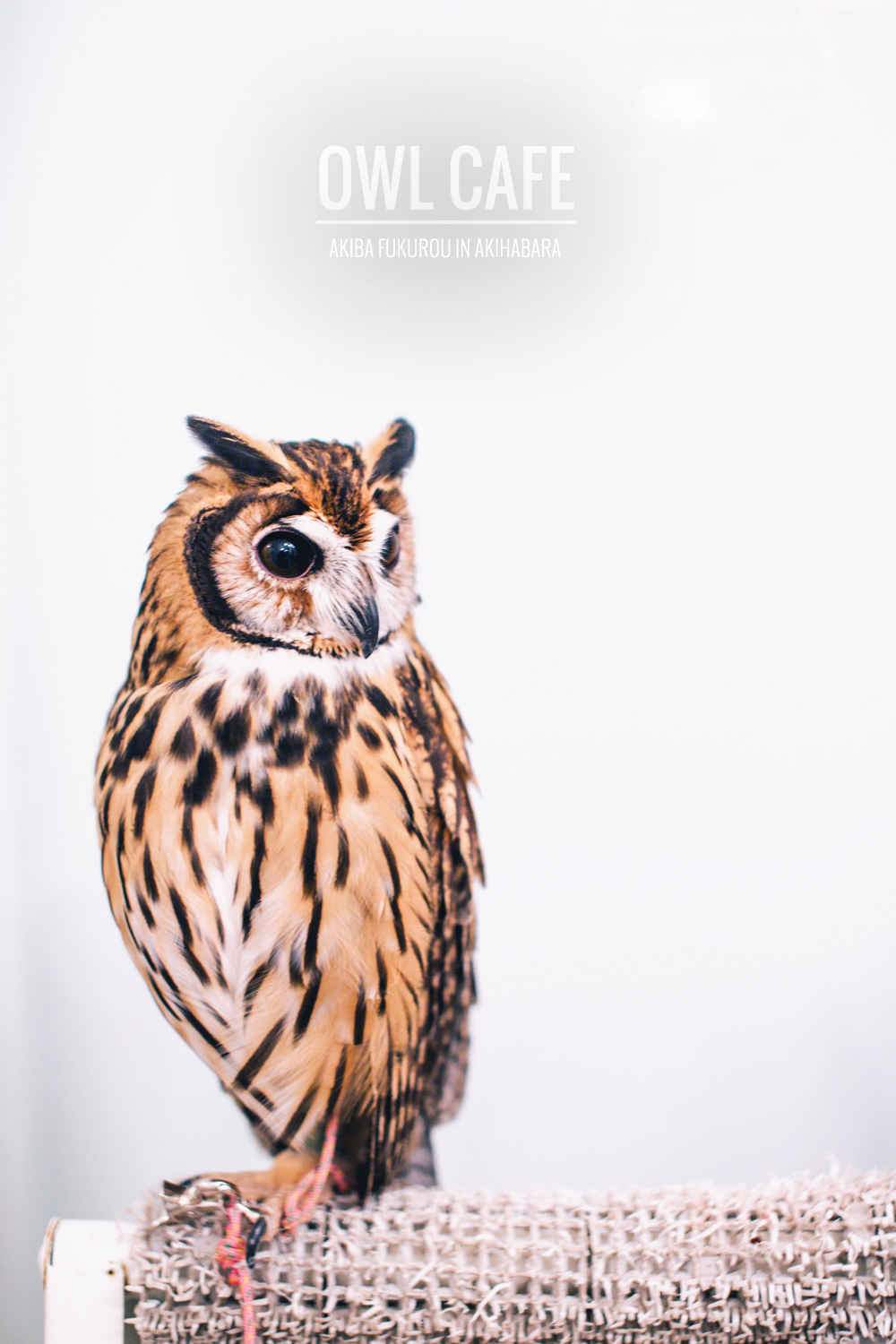 My letter from Hogwarts got lost in the mail, and my jelly beans always taste like plain old strawberry or apple, but at least I've now gotten to meet and greet with a parliament of owls (that's a group of owls in case you were wondering).
Visiting an owl café was one out of two things on my "I will deliberately miss my plane back to Seoul if I don't get to do this"-bucket list. So last Friday, I got to know Last Samurai, Sweet Potato, Charles Xavier and their 24 roommates. They live in Akiba Fukurou (fukurou meaning "owl" in Japanese), a little shop up a side street four blocks away from Akihabara Station.
To meet the owls at Akiba Fukurou you have to reserve a spot in advance because they only allow a small number of people in at a time to not disturb the owls unnecessarily. Our little session lasted for an hour and was probably my most fulfilling hour in weeks. "An owl" is officially back as the number one item on my Christmas wish list.
Tokyo is a magical place.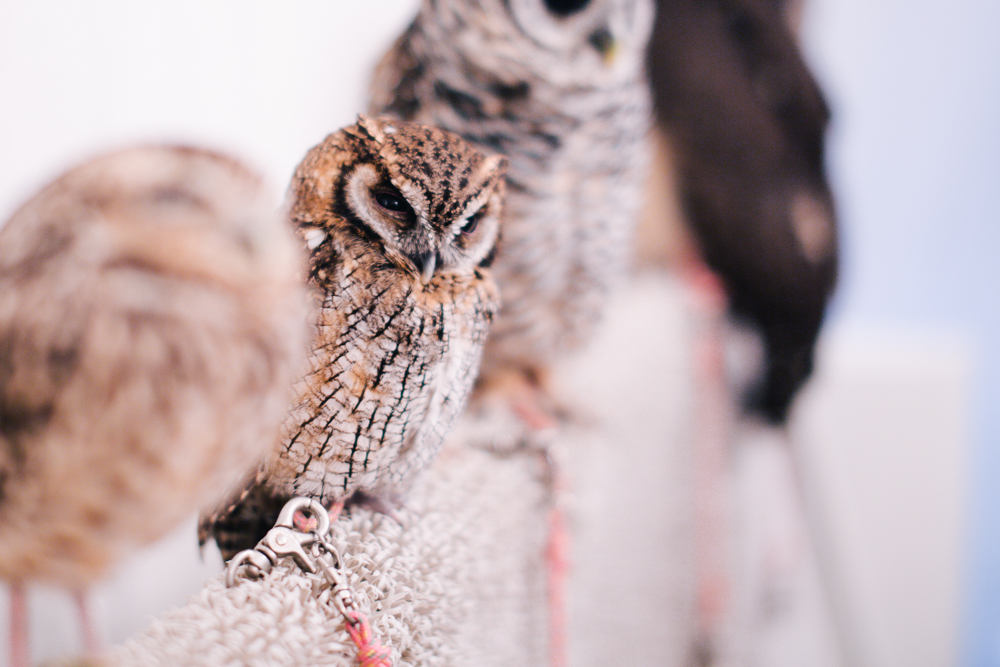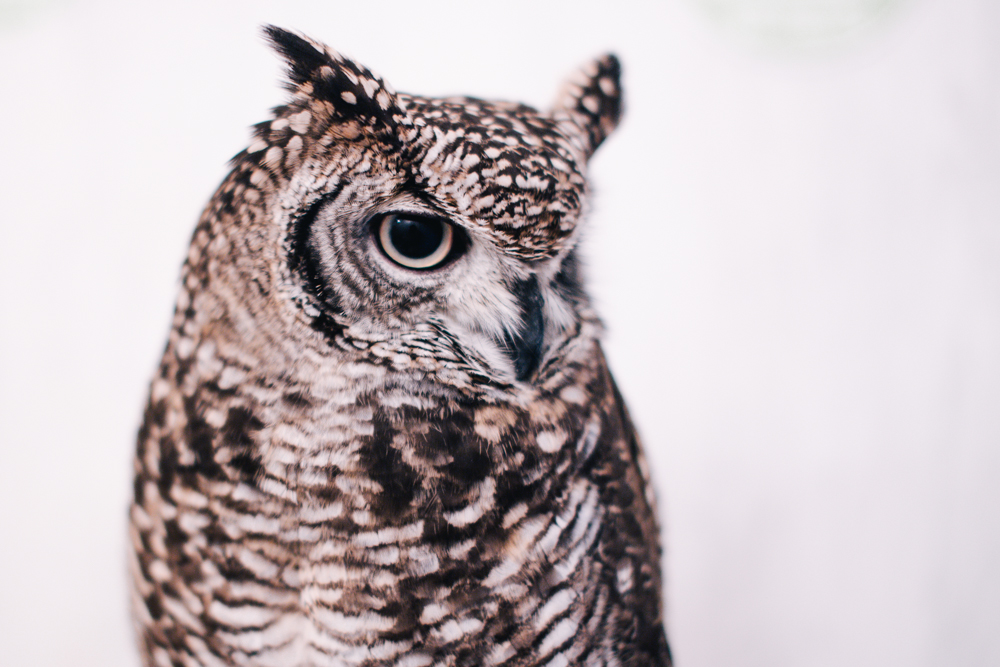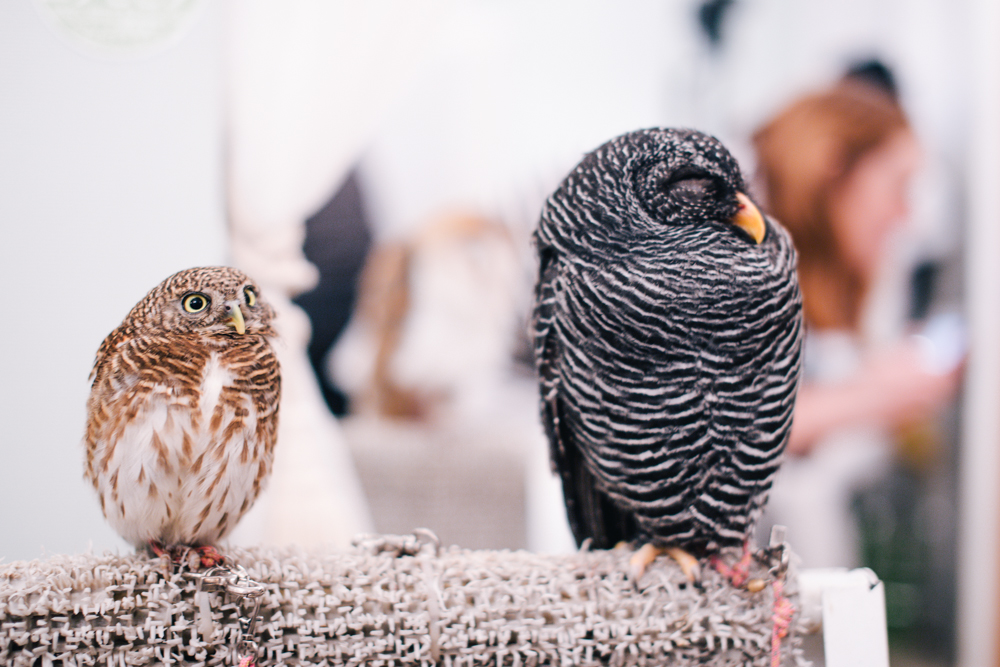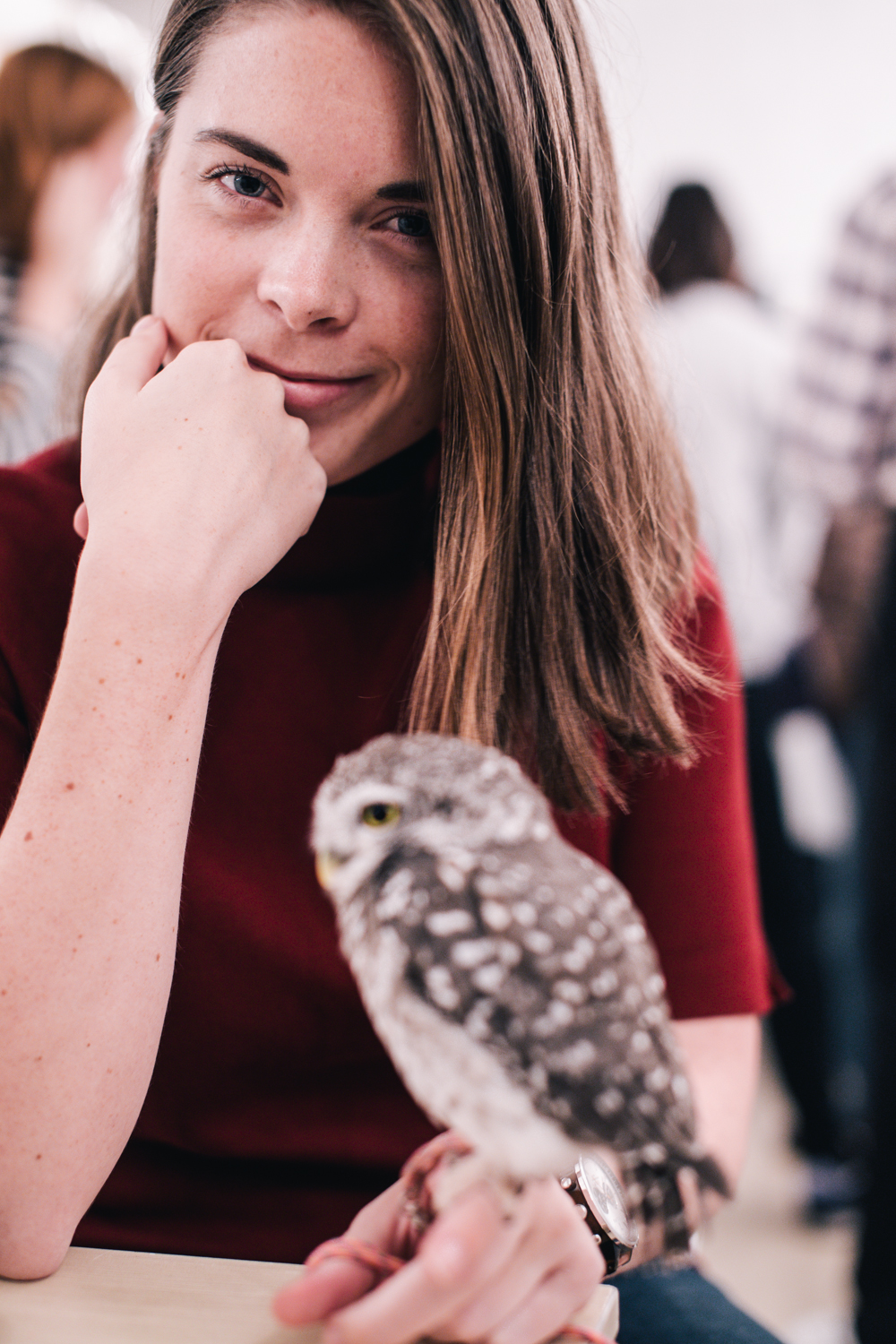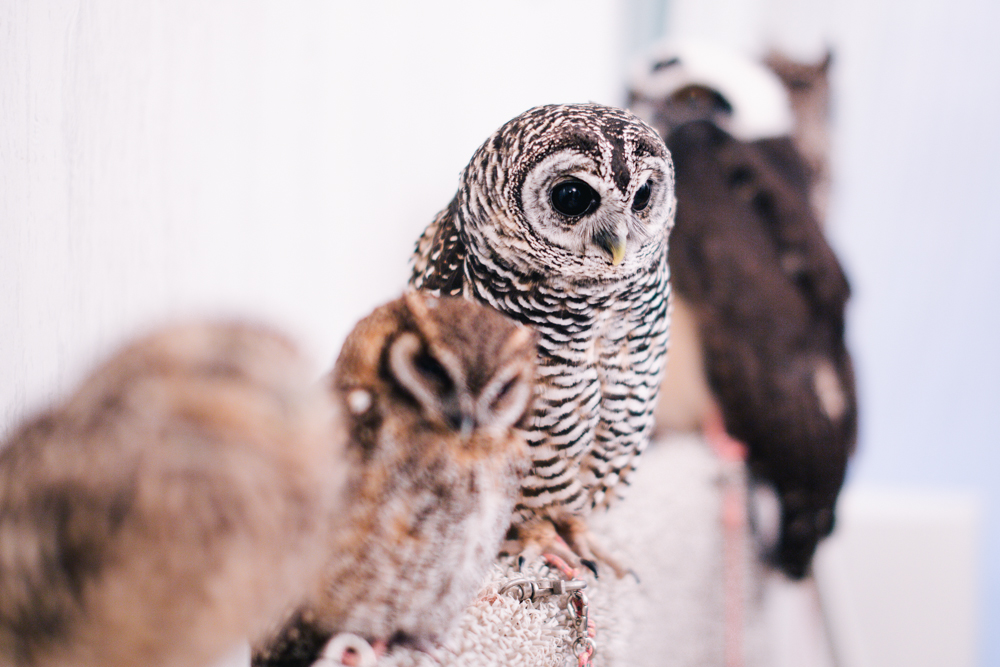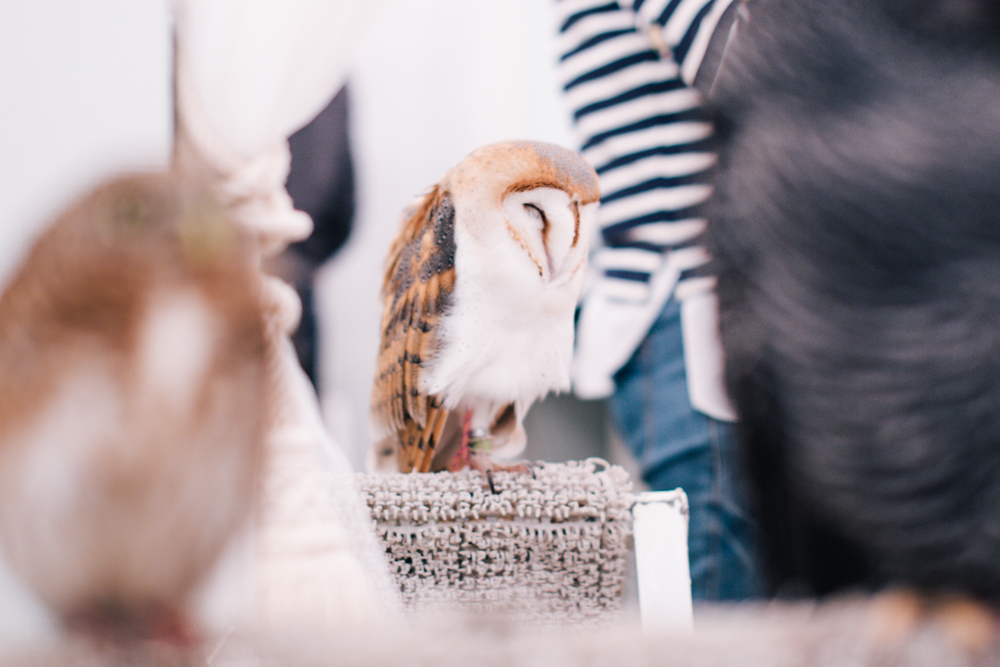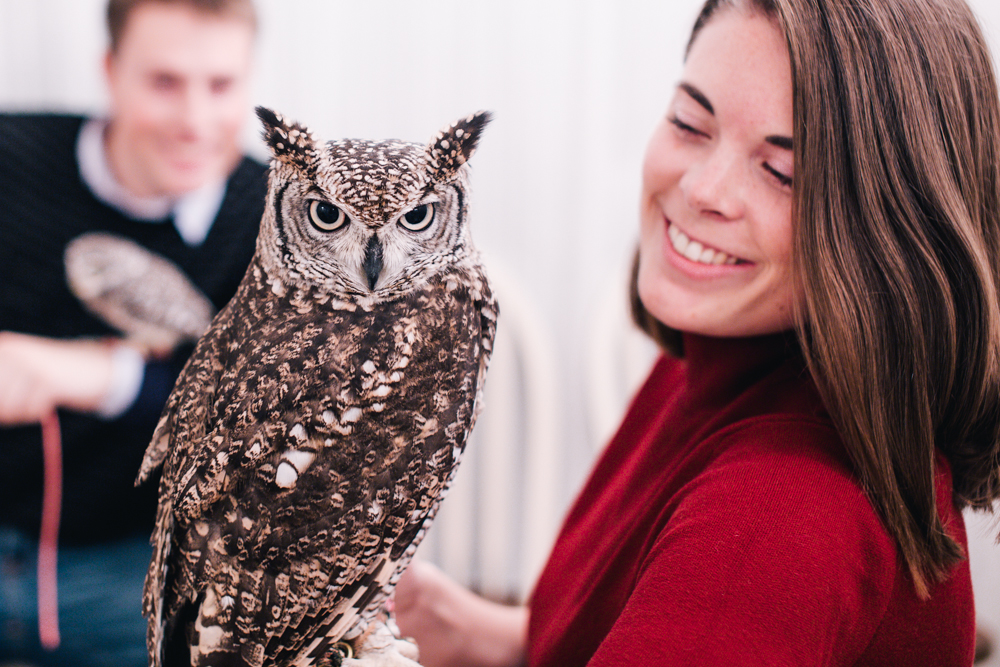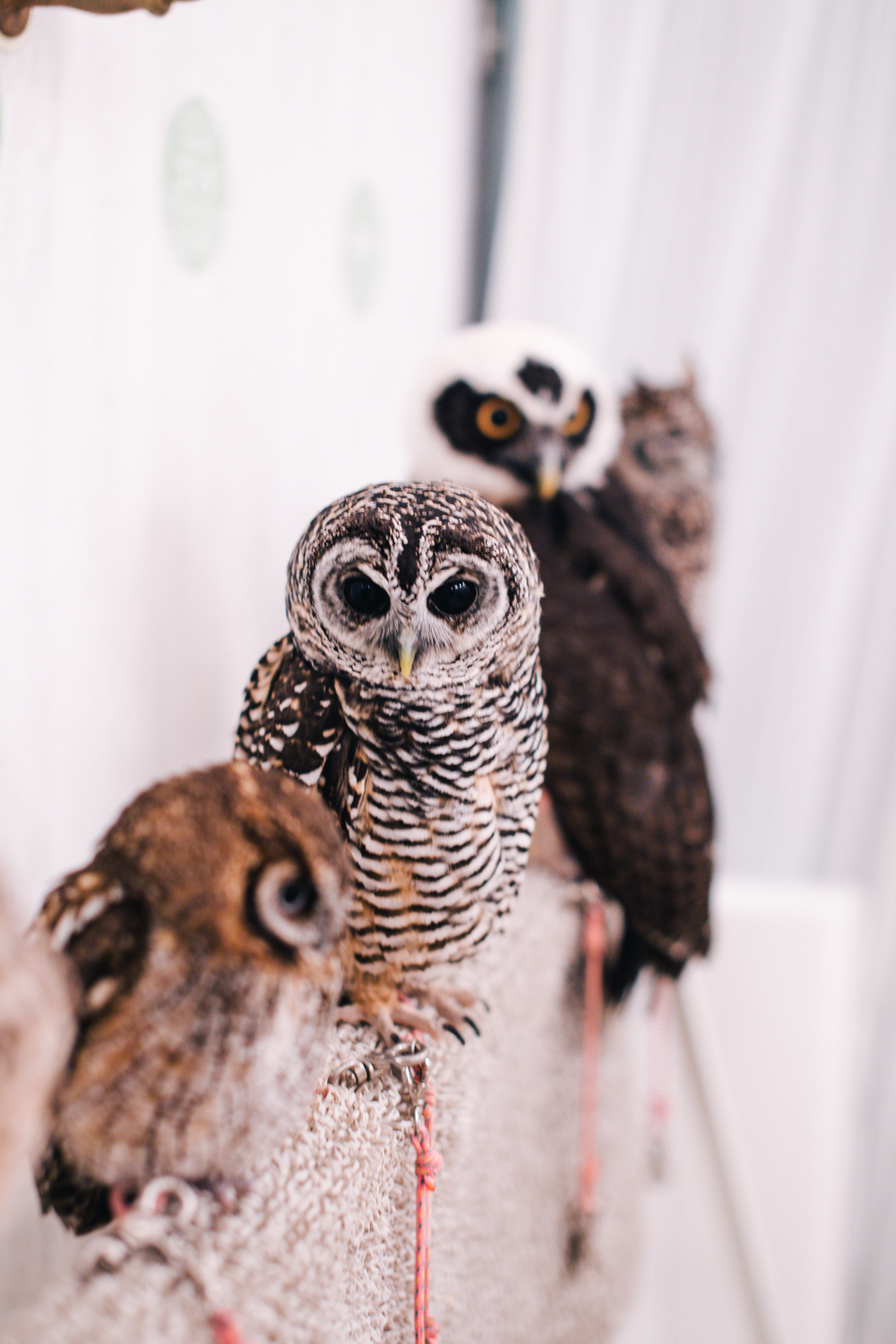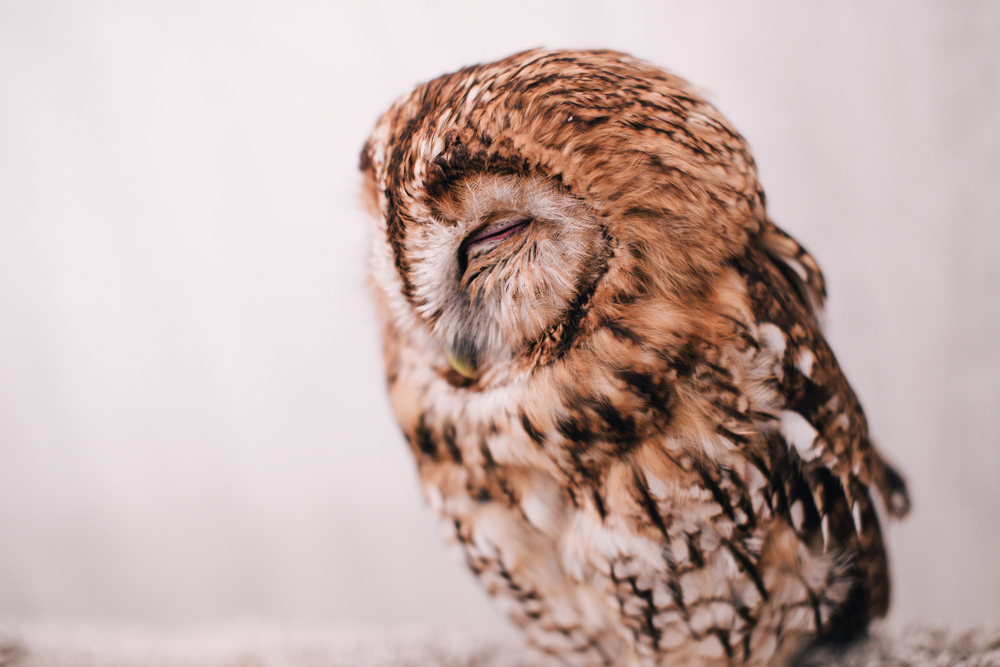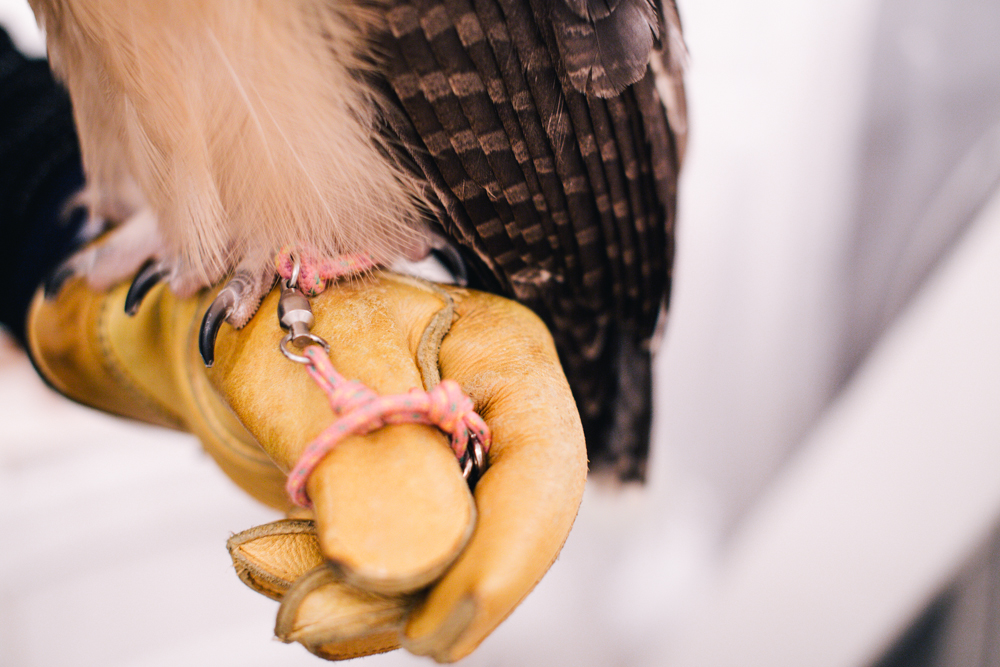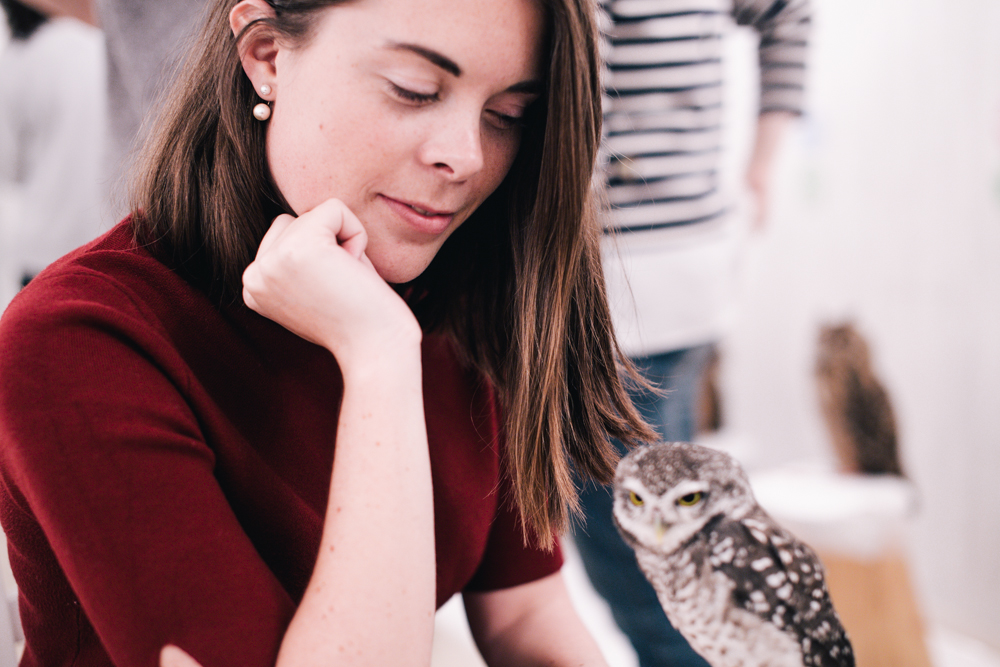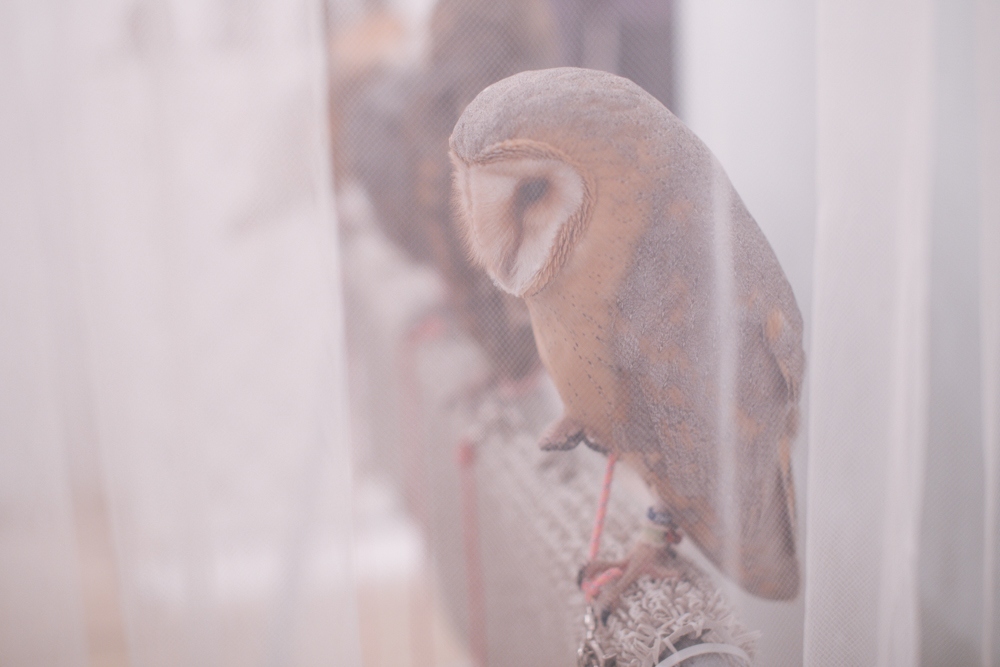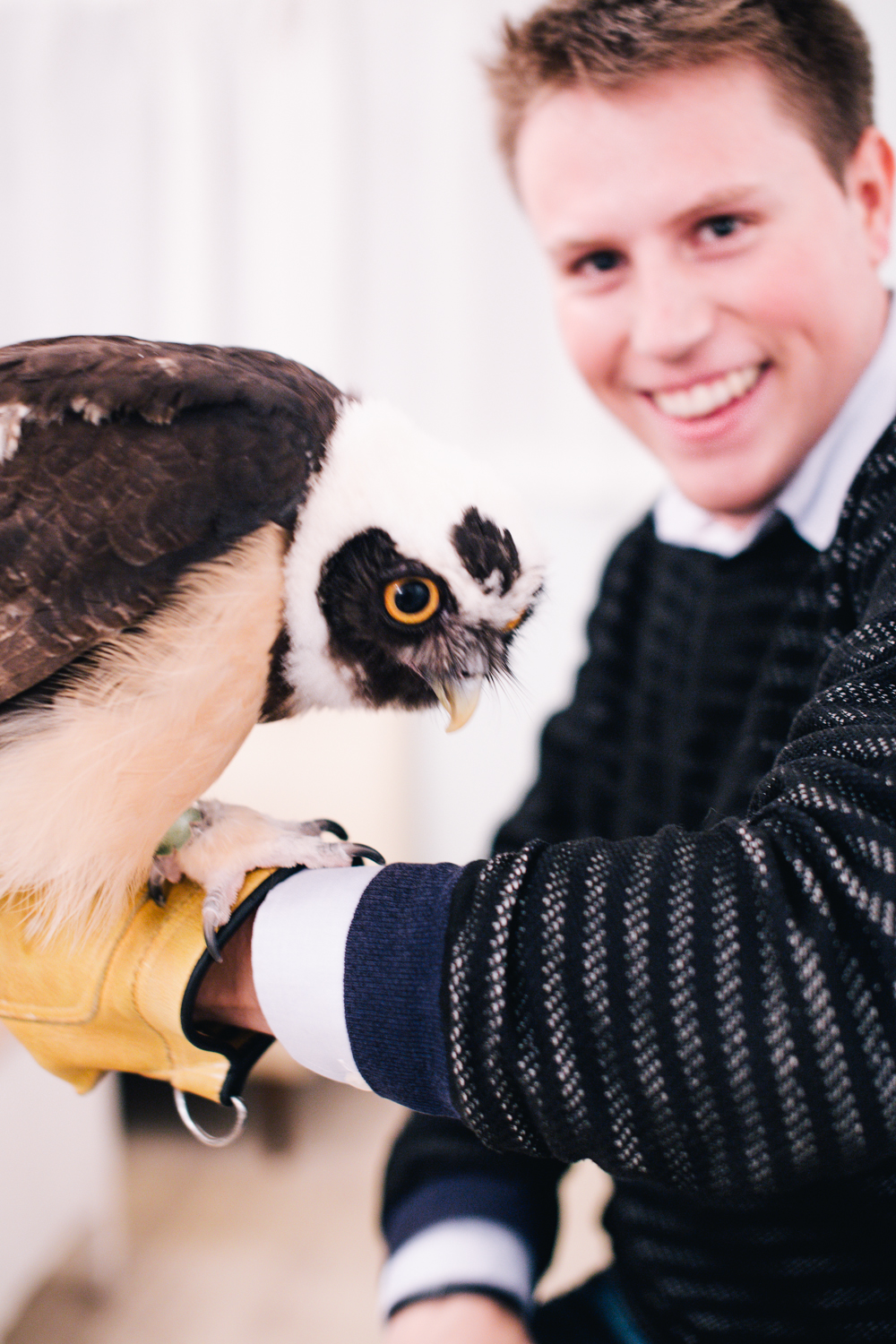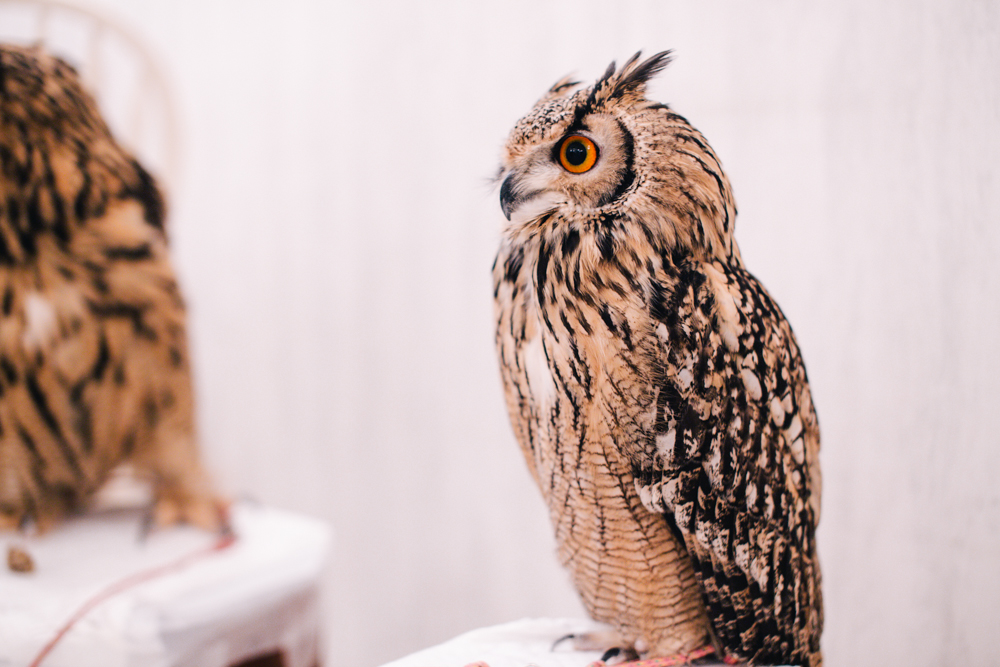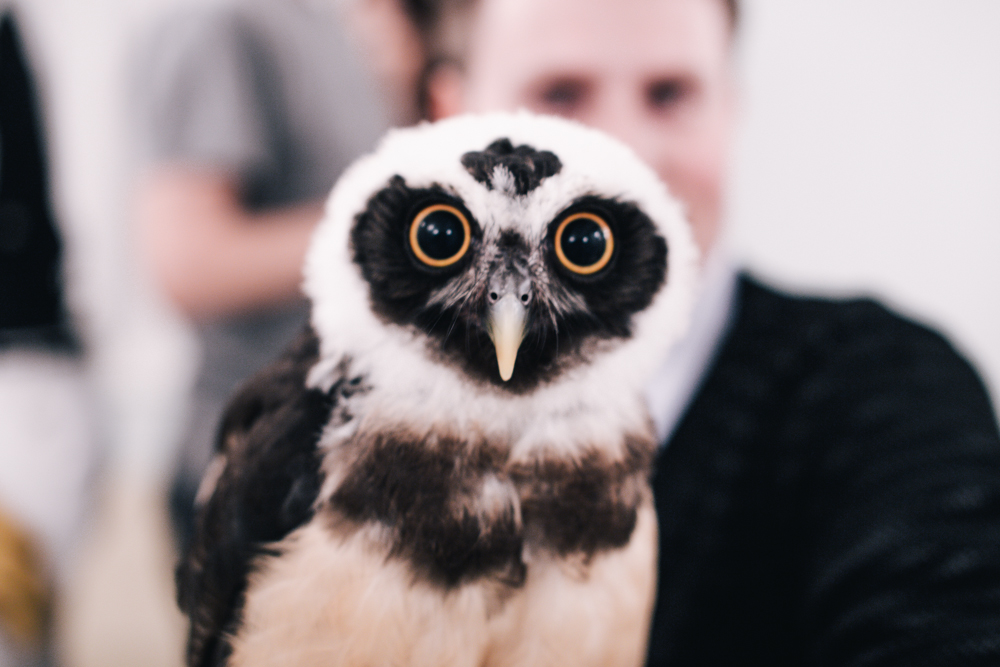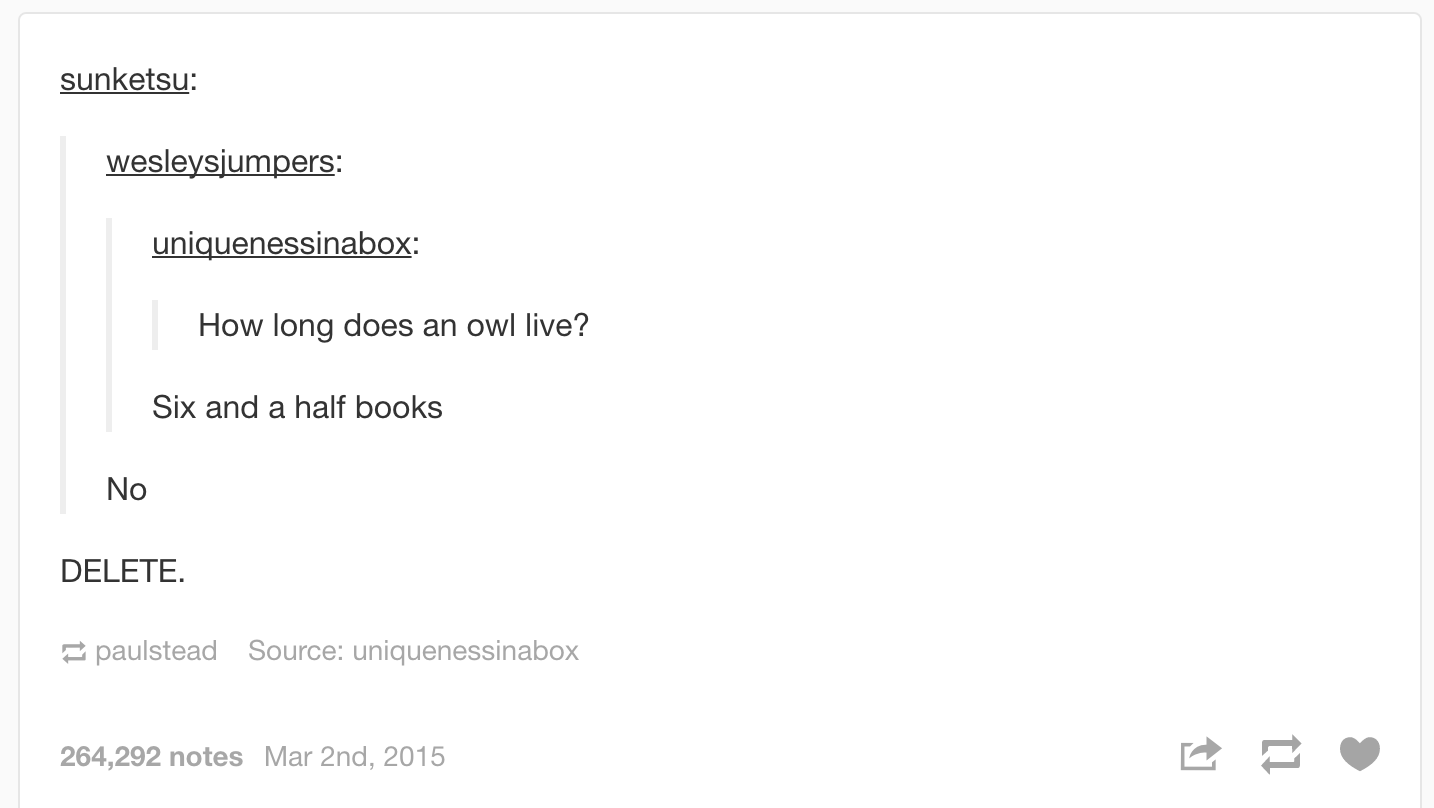 Too soon.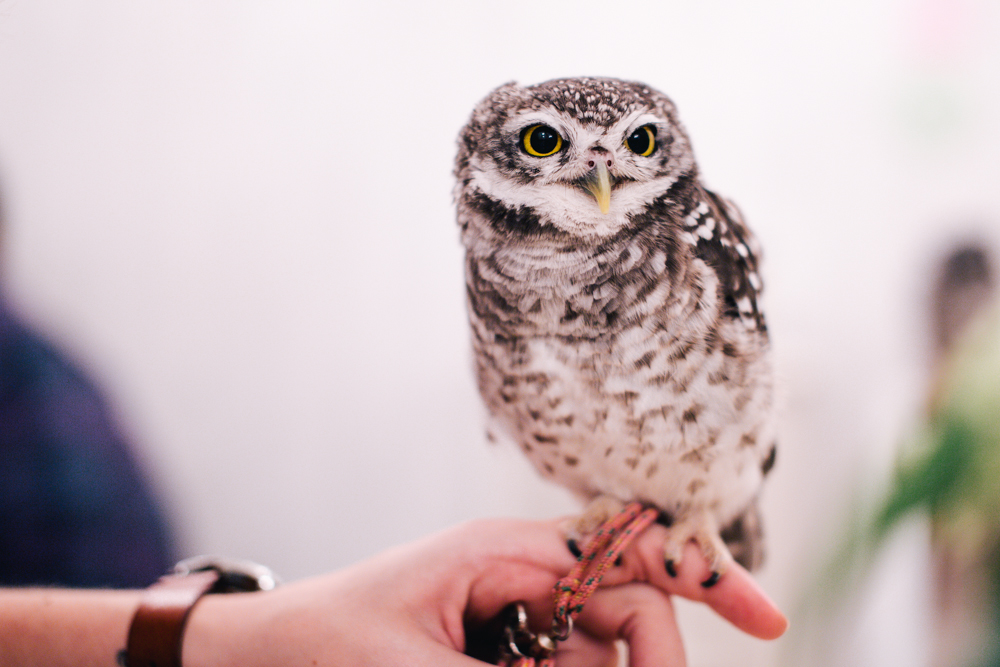 Location: