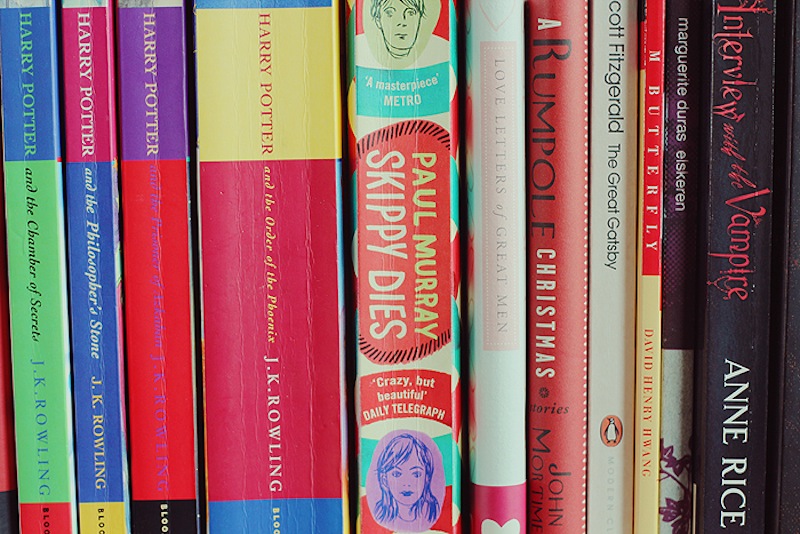 "Ignoring is what you are supposed to do with bullies, so they get bored and leave you alone. But the problem in school is that they don't get bored, because whatever else there is to do is more boring still."
The last couple of years I have been lost in a cross-over-hybrid-country of fantasy literature and "old" literature – with a few notable exceptions – so when I started reading something not fantasy-related that came out only two years I ago I felt like I was breaching a secret contract set between me and my library. I picked up Skippy Dies on the airport at the beginning of my trip to Honolulu last year, and it joined the never-ending list of books I intend to read but never do read, until now.
Skippy Dies starts – appropriately given the title – with Skippy dying. What follows is a funny, tragic, perverse but kind-of cute story about Skippy, his friends, his classmates, his school, his teachers and the events leading up to The Event where Skippy dies. It is that kind of perverse that you only get when the setting is the world of 14-year-old puberty-ridden boys at a Catholic boarding school. Add one or two pedophile individuals, a neighboring-but-oh-so-far-away all-girls school, prescriptive drugs, alcohol, science and a 15-year-old psychopath named Carl, and you start wondering how on earth you can finish the book having laughed more than cried. Like I did. In a sort of tragicomic sort of way.
I won't say that I didn't feel like putting down the book a couple of times, out of disgust or embarrassment for the characters, but the book is too addictive and too cleverly written to completely turn me away. And in the end, that is always a good thing.
What book are you reading right now?