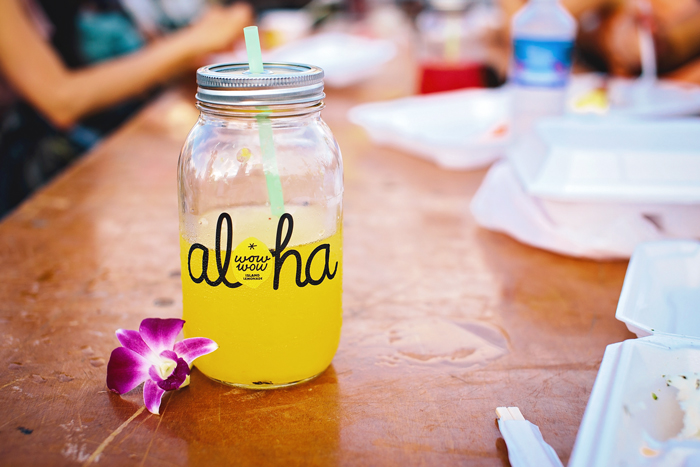 Wow Wow Lemonade is a Maui-based company that serves delicious lemonade in the cutest mason jars. I discovered them on Instagram a couple of weeks ago, and was thrilled when I heard that they would have a stand at this month's Art&Flea in Waikiki. Last month the team of Art&Flea was Wes Anderson, this month they invited the best of the best of Oahu's food trucks to serve us – the hungry people – delicious food.
Forgot to eat lunch, so by the time the festivites started at 5PM I was starving. Luckily one jar of lilikoi lemonade, and a plate of garlic shrimp and ahi, made sure that I could enjoy everything else that happened without drooling.
The food truck culture is strong in Hawaii – like most of the US these days – and settings like Eat The Streets and Honolulu Night Market, in addition to Art & Flea, make sure that you will always find new favorites to add to the collection. If you're ever on Oahu, don't shy away from the food trucks, they usually serve delicious food!