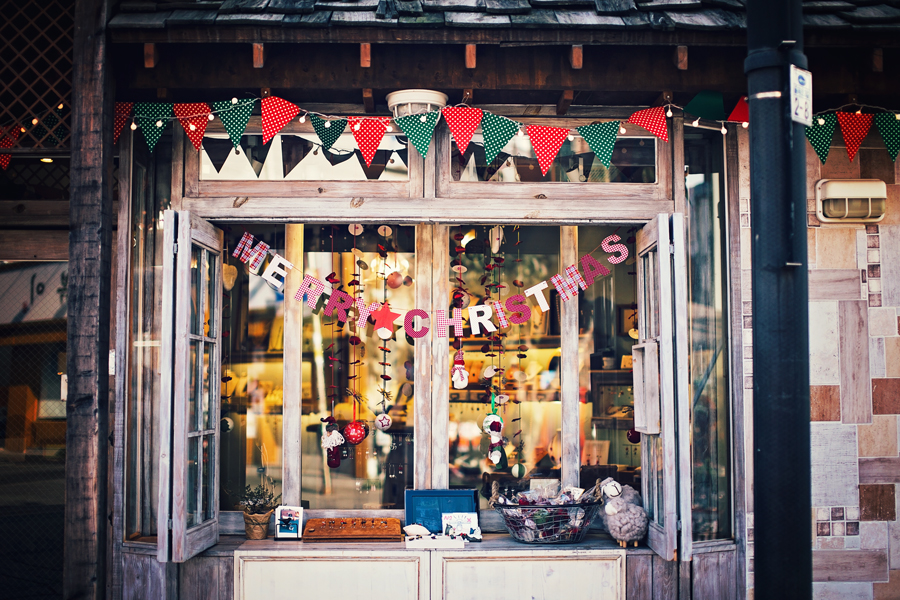 While we've only had two days of snowfall so far this winter (and that snow didn't stick around for long), the city is getting ready for that special time of the year. Even though Christmas isn't a traditional holiday in Korea, the many American expats in the country combined with the rising popularity of Christianity has influenced a holiday culture that mirrors that of the west. Fun fact: according to my Korean friends, Christmas Eve is considered a major date night in Korea.
While the major department stores and shopping streets are decorated with magnificent light shows and employees dressed up like elves and reindeer, the decorations in Bukchon Village (북촌한옥마을 – one of the old parts of the city) were more subtle and cozy when we visited.
Bukchon Village is made up of hanoks, traditional houses popularized during the Joseon era (1392-1897). There are not that many hanoks left in Seoul, as they have fallen victim to modernization and been torn down to be replaced by high-rise buildings. Bukchon Village is listed as one of UNESCO's World Heritage Sites, and is one of those spots that attract as many locals as it does foreigners.
The village is home to cafes, art galleries, small boutiques and tea houses, in addition to a few private homes. I would love to live in one of these hanoks, but the prices are supposed to be ridiculous. So while I wait for the day I win the lottery or become a millionaire through other means, I am happy just wandering the streets of Bukchon and dreaming.