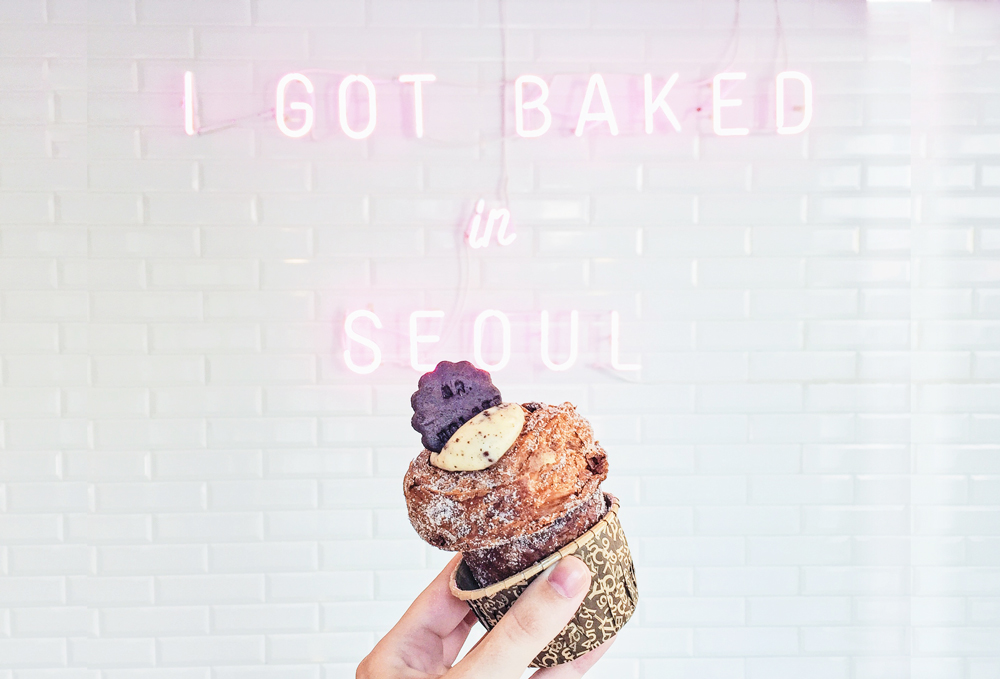 From poop-shaped bread to cakes served in flower pots, Seoul is heaven for Instagram-friendly sweets. In my family we usually say that a person has two stomachs: one regular one, and one dessert stomach. The dessert stomach is getting its fill in this city, with an ice cream parlor, a donut shop and a bingsu place on every corner. Koreans do love their sweets. Sometimes the sheer volume of dessert places can seem overwhelming, so I've taken the liberty of compiling a short list of my favorites from this big dessert-crazy city. Now that ice cream season is finally here, I'm going to be a regular at the places that sell dessert of the cooling variety.
Cruffin's from Mr. Holmes
I discovered this place only last weekend. Mr. Holmes Bakehouse is originally from San Francisco but has a beautiful shop in Garosugil where they sell all kinds of delicious bakery goods. Like cruffins – a mix between a croissant and a muffin – filled with egg cream. #Yummy Make sure to sit by one of the floor to ceiling windows on the second floor to enjoy some great people watching on the weekends!
Address: Mr. Holmes Bakehouse – 34, Apgujeong-ro 10-gil, Gangnam-gu, Seoul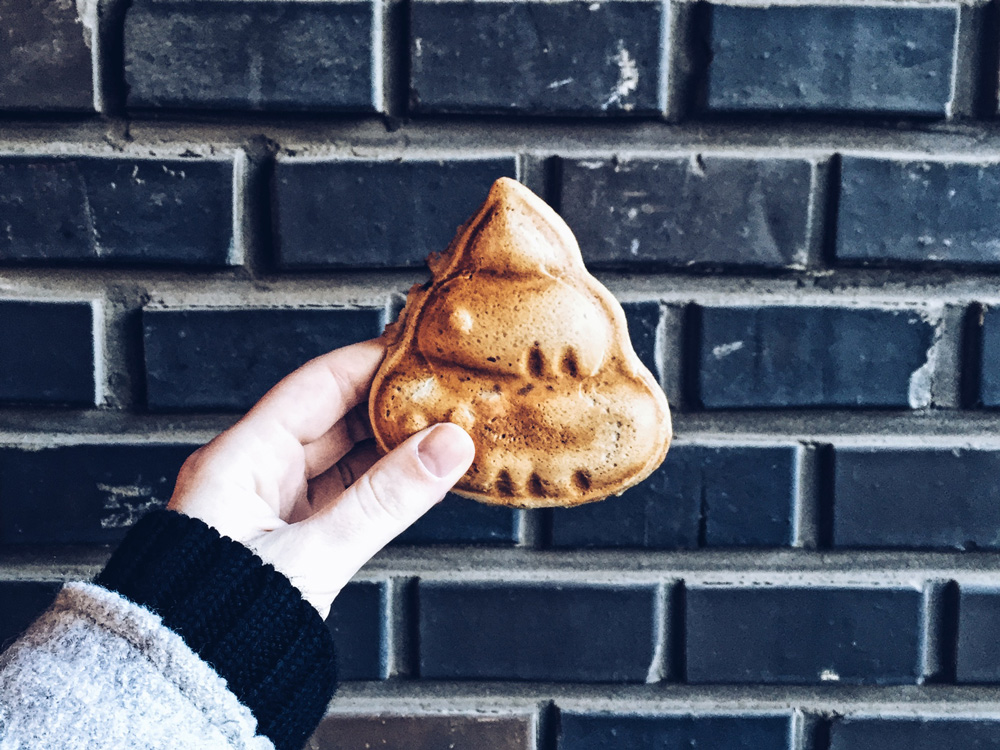 동빵 or literally "poop bread"
You can get the poop-shaped bread from street vendors all over the city (I usually get mine in Insa-dong), and they are a perfect snack for more chilly temperatures. Dong bbang are made out of sweet bread filled with either red bean paste or chocolate, and they're especially delicious with a hot cup of coffee on a cold day sightseeing. Do remember to take and post plenty of photos using the poop-emoji for this one.
Address (for my favorite in Insadong): 44, Insadong-gil, Jongno-gu, Seoul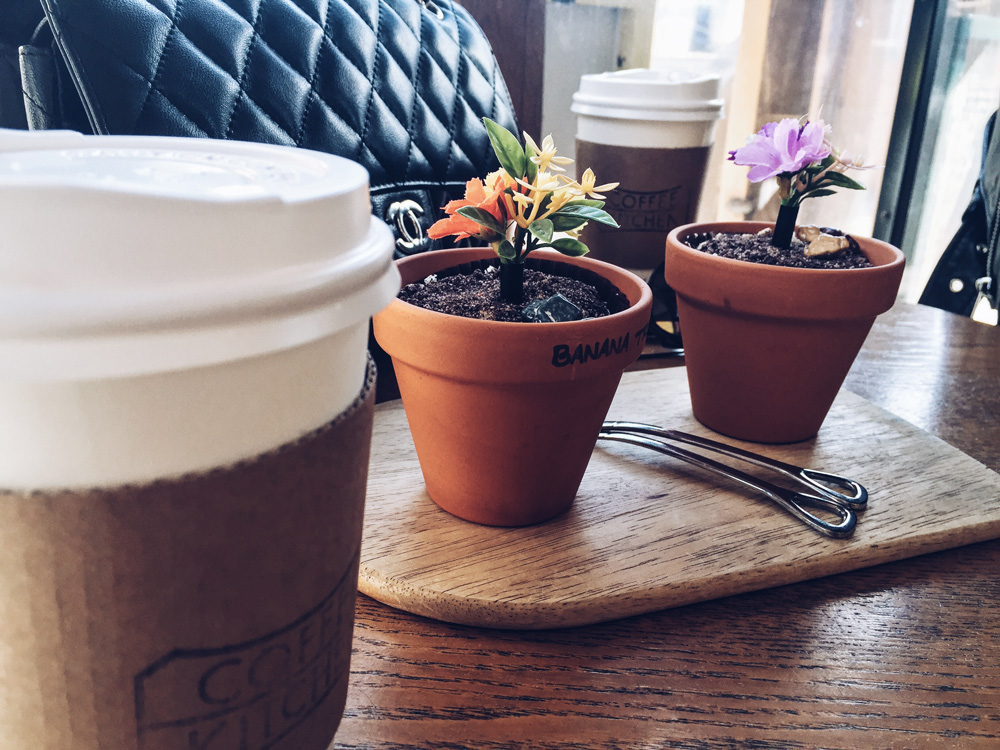 Flowerpot cake
While you can get "flowerpot cakes" at several places in Seoul these days, the original comes from Banana Tree. Pudding topped with cookie crumbs to resemble dirt, edible rocks and non-edible flowers, served in a flowerpot. Make sure to try the cotton candy latte too. And bring your camera. #먹스타그램. Banana Tree has two outlets in Seoul, one in Sinsa and one in Itaewon.
Address: Banana Tree – 526 Sinsa-dong, Gangnam-gu, Seoul (Sinsa) & 739-5 Hannam-dong, Yongsan-gu Seoul (Itaewon)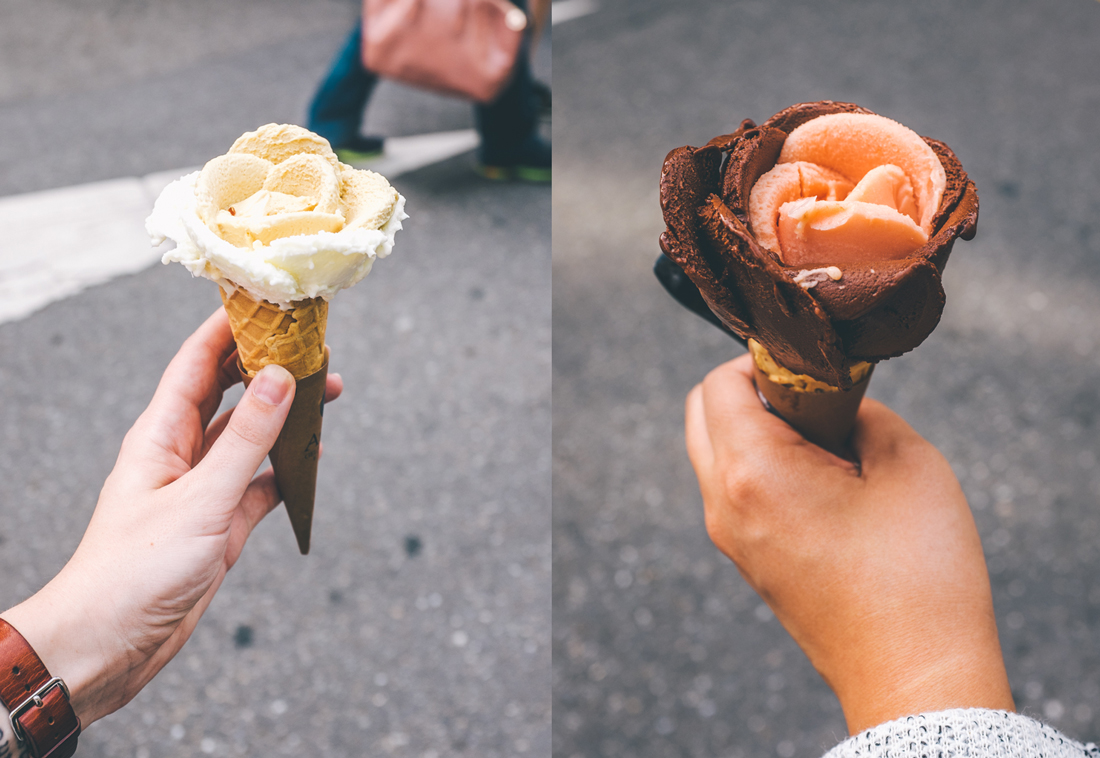 Ice cream roses
In the summer there's an ice cream parlor selling rose-shaped ice cream cones in every neighborhood. But if you want exceptionally good flavor in addition to the novelty of your ice cream looking like a flower, make your way to Sinsa and Garosugil to visit Amorino. The gelato tastes like Italy, and they've got new flavors every week.
Address: Amorino – 1F, 536-3, Sinsa-dong, Gangnam-gu, Seoul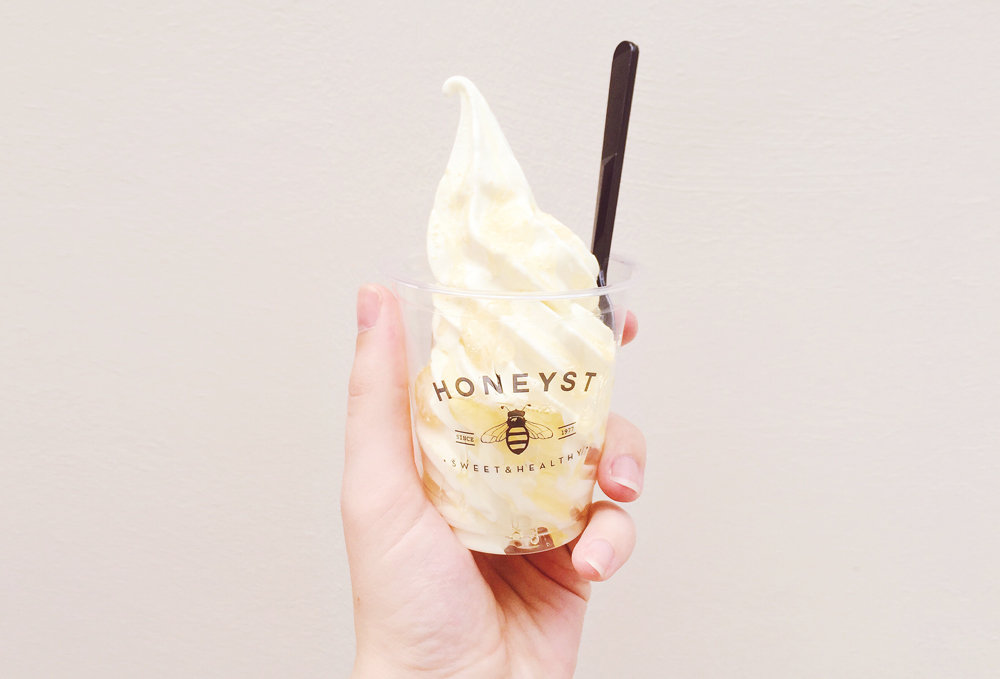 Soft ice with honey and salt
This mix has been a hit in Korea for a couple of years now at least. In case you were unaware of this Koreans have a thing for honey on everything, especially a specific brand of honey-flavored chips. I'm not a huge fan of the chips, but I love the soft ice with honey and salt. A perfect mix of sweet and salty.
Address: Honey St – 312-2 Itaewon 2(i)-dong
Going to Seoul in the near future?