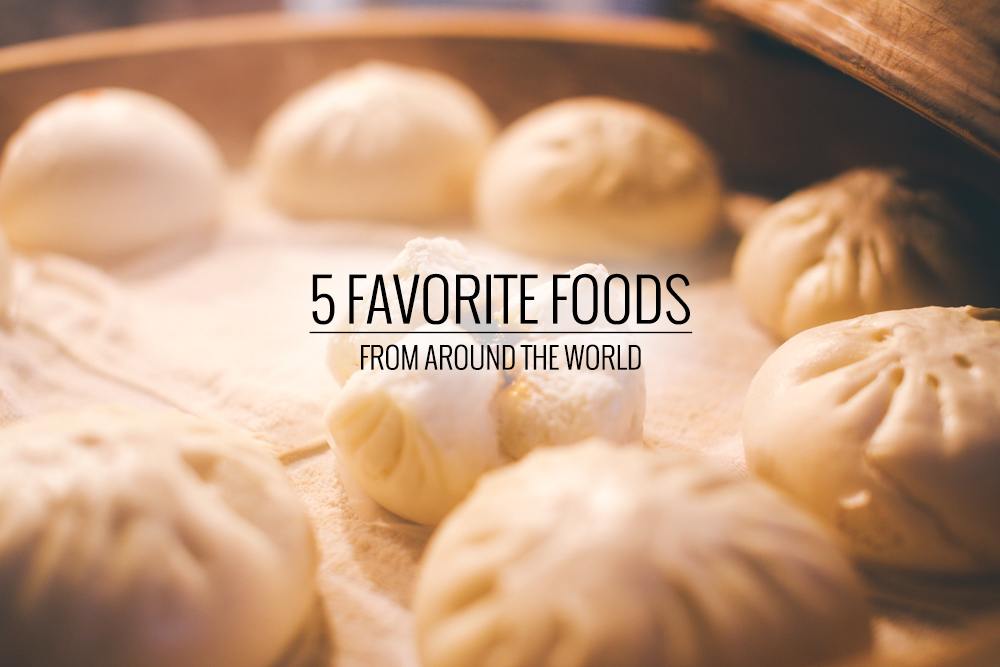 I don't like cooking, but I do love eating. It's a conundrum that has shaped my adult life, my budget and my relationship with the cities I've lived in. Eating in restaurants every day, for every meal, gets expensive no matter which country you live in. Luckily, street food is there to save your day!
Whether I'm hungry between classes, didn't have time for breakfast, or (like last week) needed some food during one of Kampala's regular traffic jams, I have my go-to's.
In the spirit of sharing is caring, here are my favorites from around the world.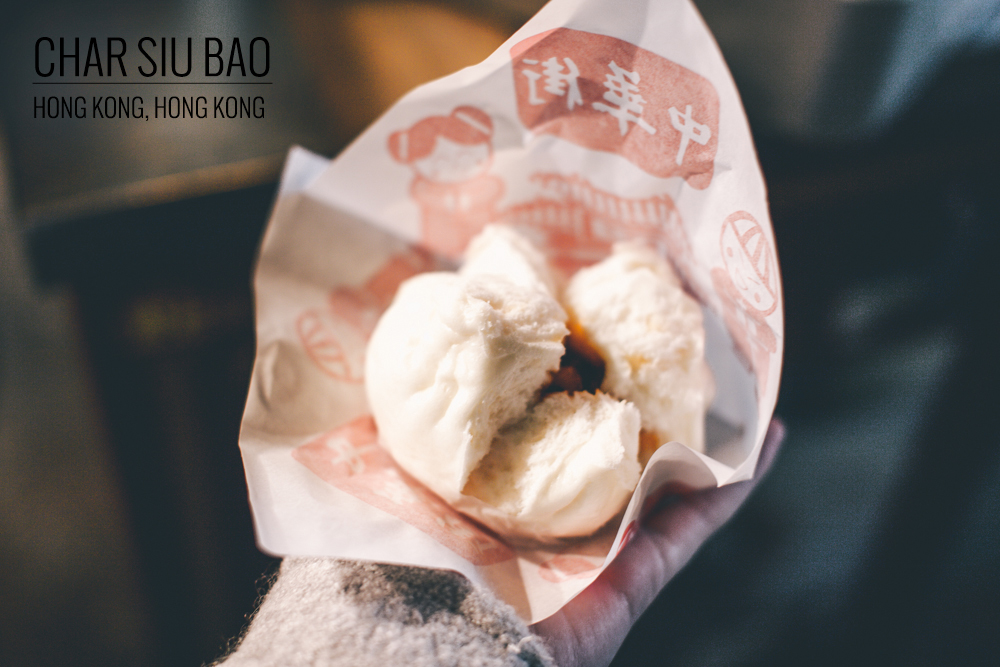 1. Char siu bao, or BBQ pork bun.
I tried this for the first time at Tim Ho Wan's in Hong Kong, and I have been craving it ever since. Now, Tim Ho Wan is one of my first stops whenever I got to HK, and char siu bao is what I search for whenever I find a decent-sized Chinatown abroad. I got my latest fix in Chinatown in Yokohama, and have been craving more ever since. Char siu bao are sweet buns filled with BBQ-flavored char siu pork, they're hot, cheap and the perfect mix between salty, sweet and savory.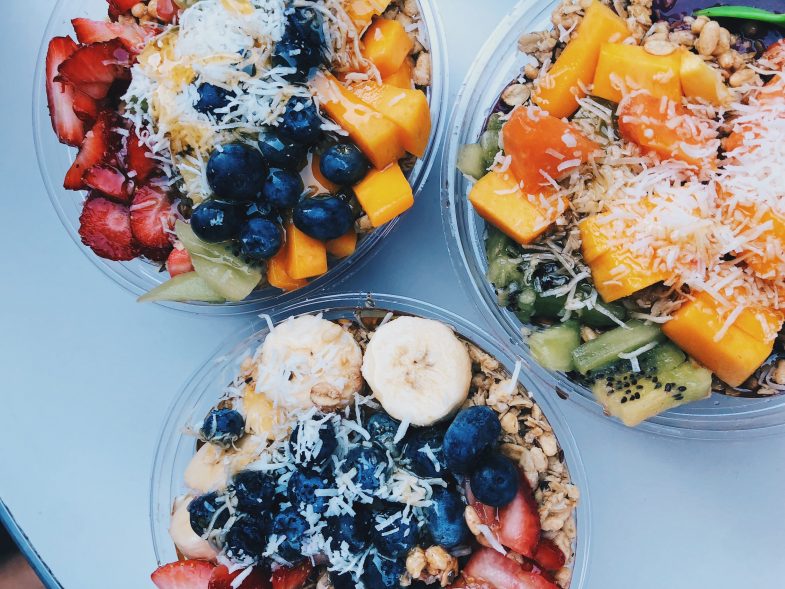 2. Açai bowl
When I was studying in Hawai'i, I would jog down to Hiking Hawaii Café at least once a week to get my açai-fix. While açai berries originated in Brazil, the açai bowl has become a Hawaii-staple and the last couple of years it has been taking the world by storm. Açai bowls consist of a smoothie made with açai berries and various other fruits (I prefer some aftertaste of mango), topped with granola, strawberries, coconut flakes, blueberries, slices of banana and some honey.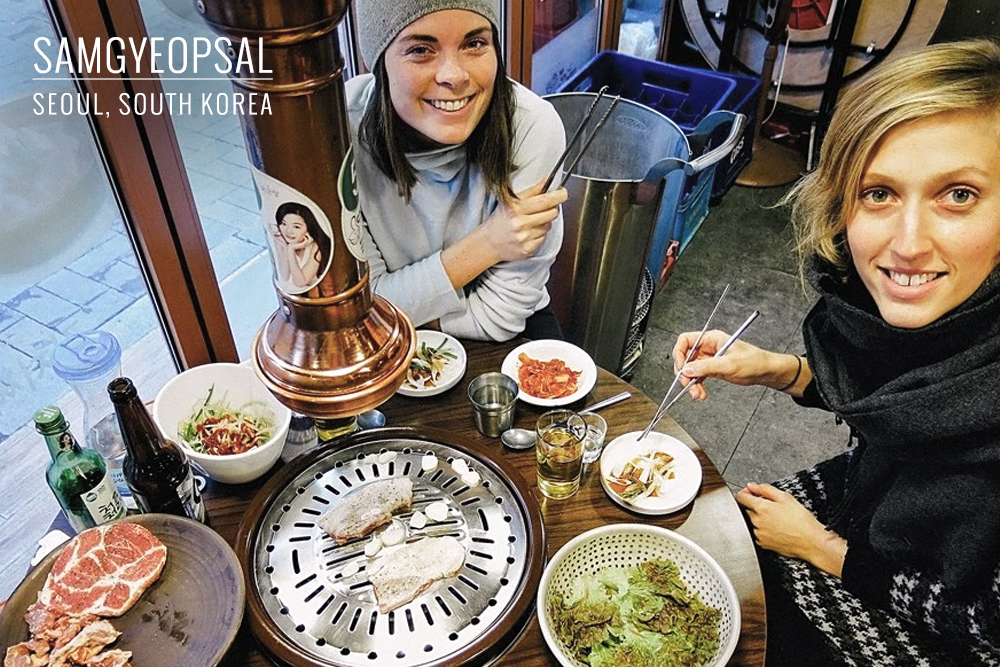 3. Samgyeopsal
Technically not 100% streetfood. But definitely in the category of a quick fix when you're in a hurry, and also fairly cheap when you share with friends.
Samgyepsal, or barbecued pork slices, wrapped in salad leaves and served with kimchi, bean paste, more kimchi, bean sprouts, sliced raw onion, garlic cloves, mushroom, chili peppers, and much more.
If I could I would eat samgyeopsal every single day when I lived in Korea, but I tried to keep it at a healthy level of once a week. As with galbi, dakgalbi and several other Korean dishes, samgyeopsal is barbecued at the table, usually by the diners themselves. Pair it with soju, beer, or both for a good time.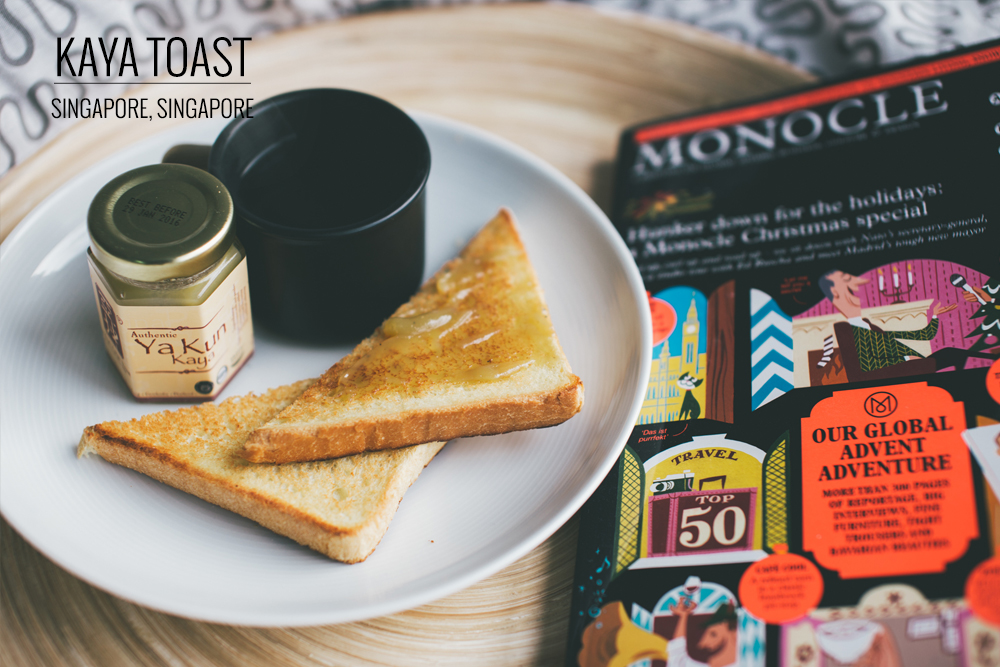 4. Singaporean Kaya toast
My second day in Singapore I took the metro to Bugis station and went looking for the Killiney Kopitiam branch on Purvis Street, recommended to me as the best breakfast place for an authentic Singaporean vibe. Kaya toast is well-toasted bread covered with kaya (coconut jam), a topping of sugar, coconut milk and eggs, pandan, and sometimes margarine or butter. The first time I had it, it was served with a cup of pitch black coffee topped off with some sweet milk. And since then, that's how I serve it myself at home too.
Whenever anyone I know is stopping by Singapore or Changi Airport, I tell them to bring back a jar of kaya, so I can have real Singaporean Sunday breakfast once in a while.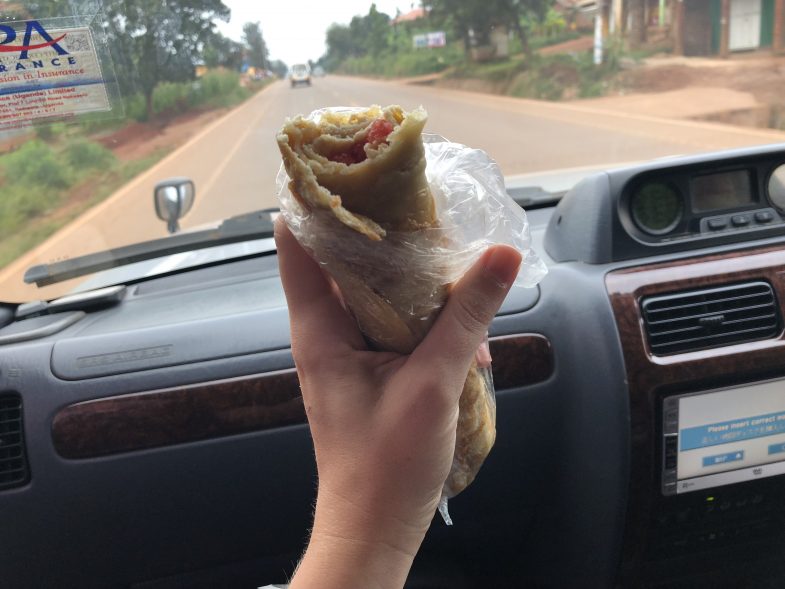 5. Rolex
In Uganda, every street corner and village in the middle of nowhere will have a Rolex-stand. They're not selling watches, but rather a rolled chapati (pan-fried flatbread) with an omelette and veggies inside. The name derives from "rolled eggs", but has been shortened down to its current form.
Like most of the things on this list, a rolex wouldn't pass a nutritionists test for healthy, wholesome meals. However, it does pass my tummy's test for a quick, tasty and filling meal.
What is your favorite street food?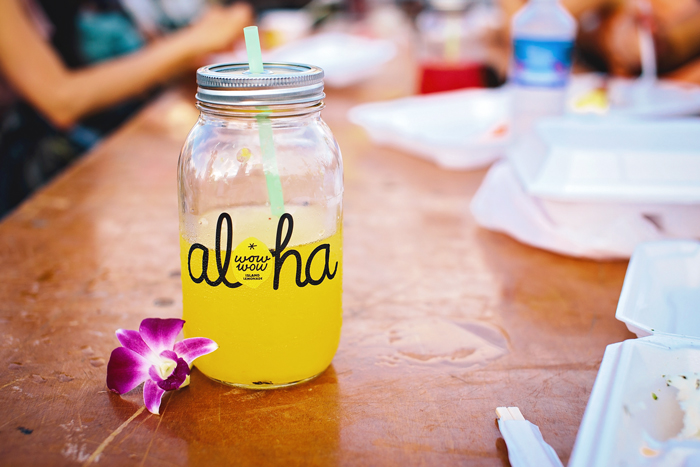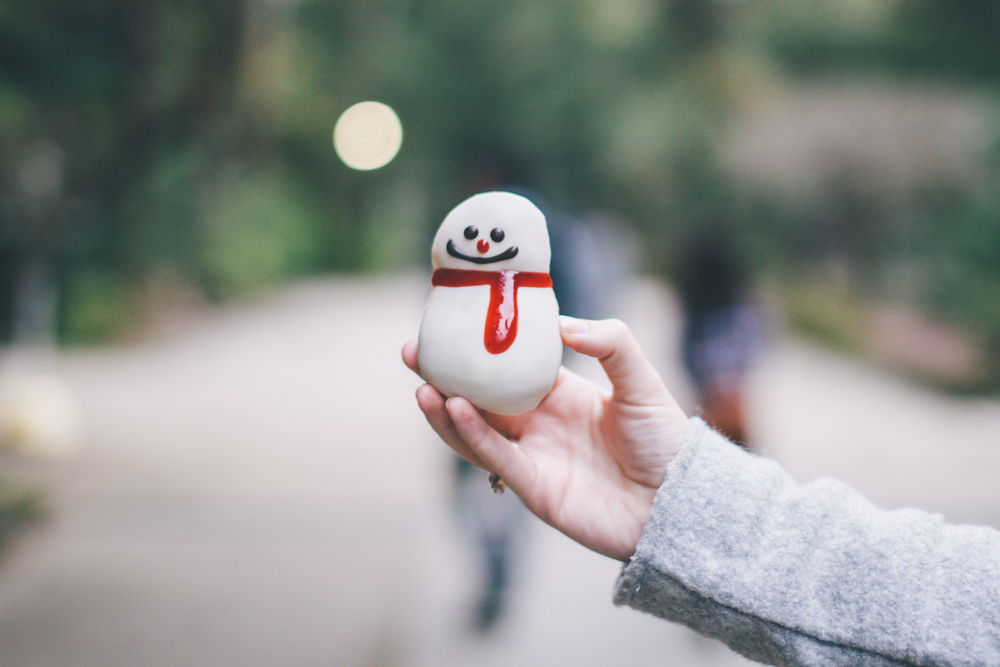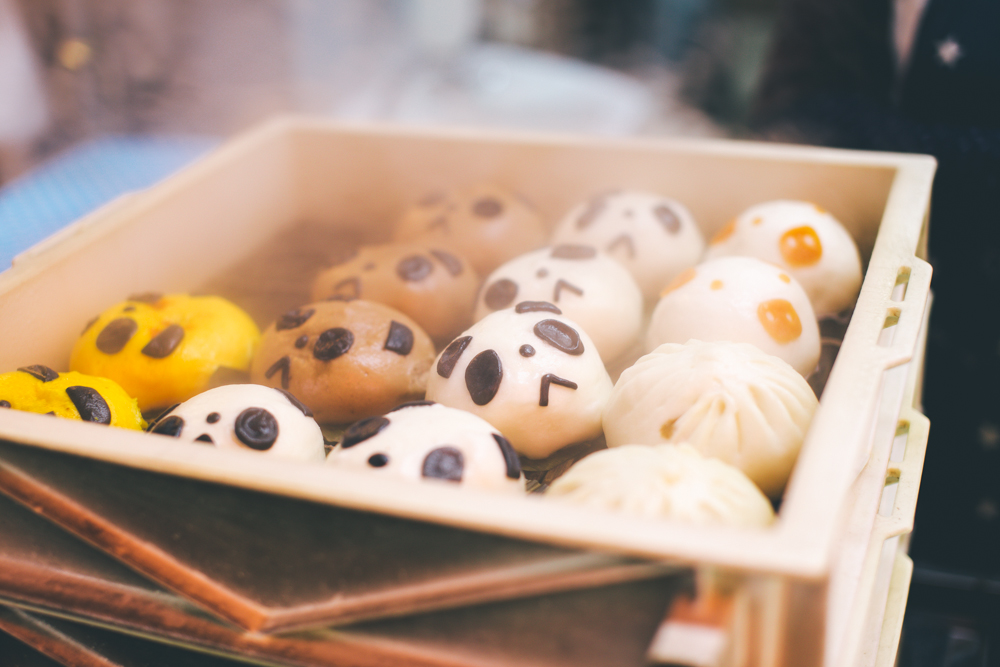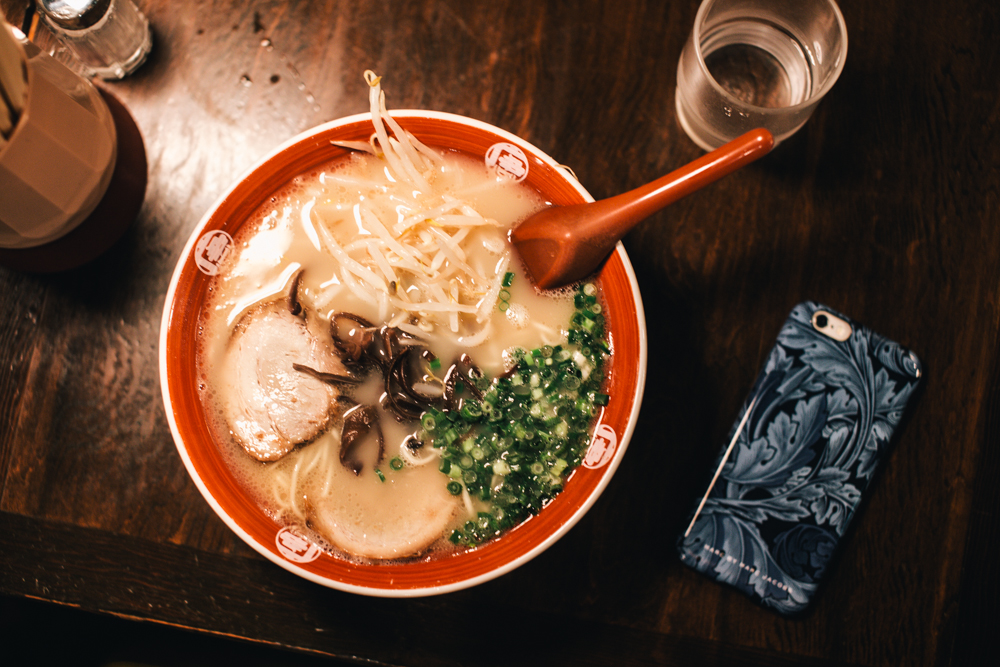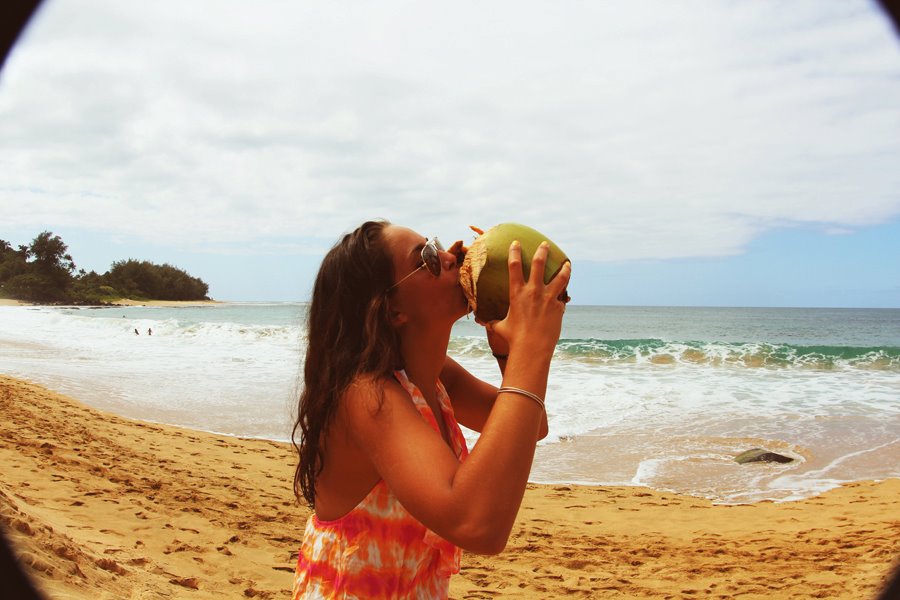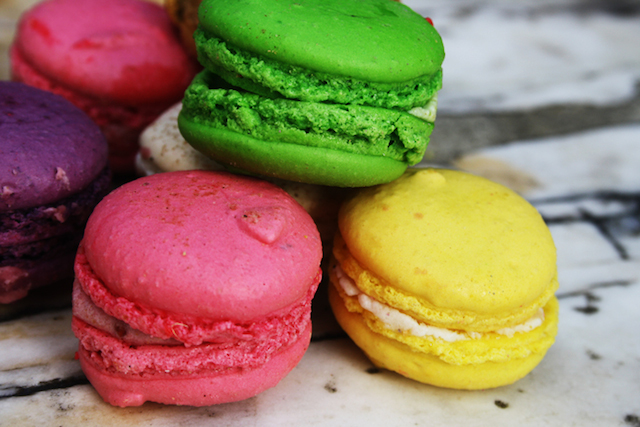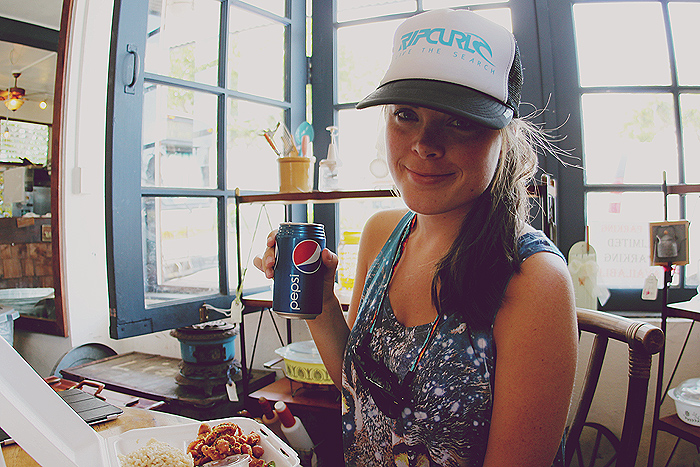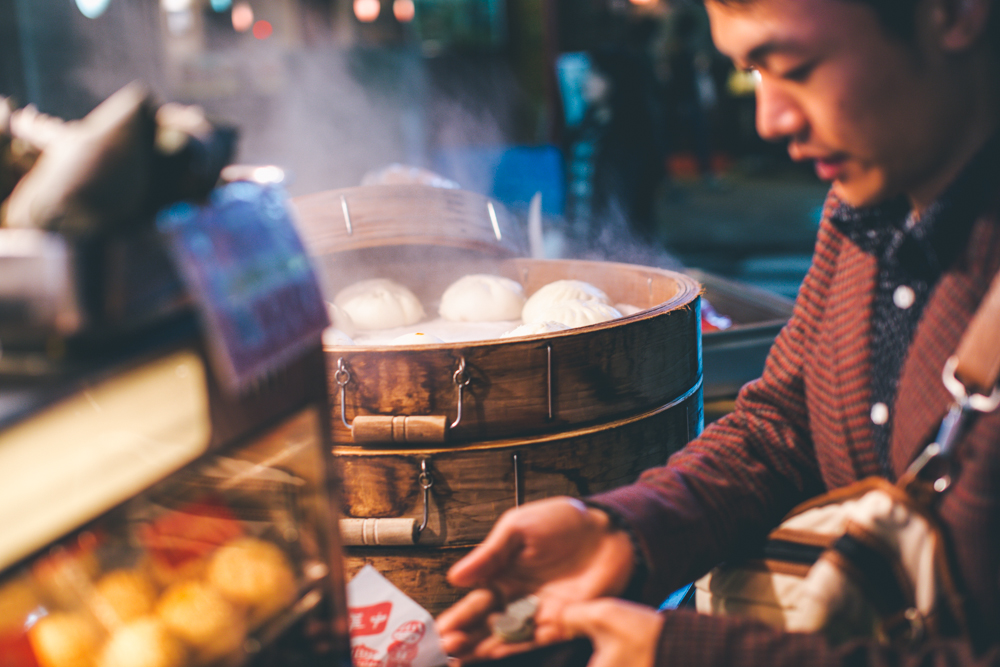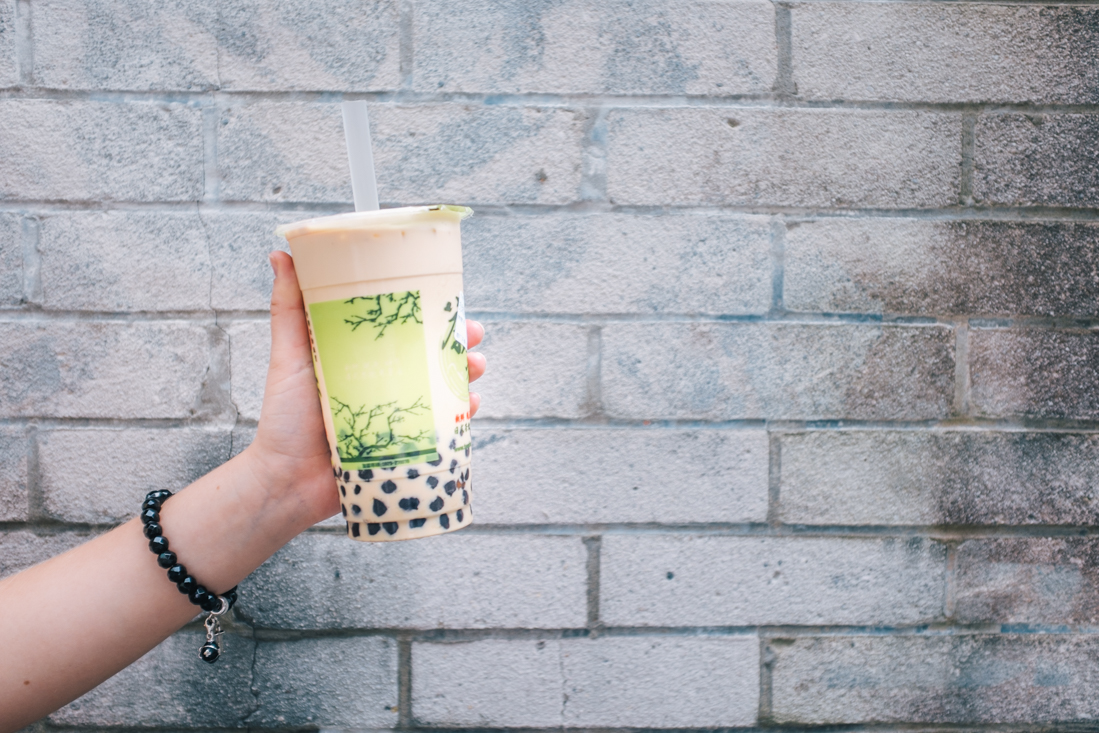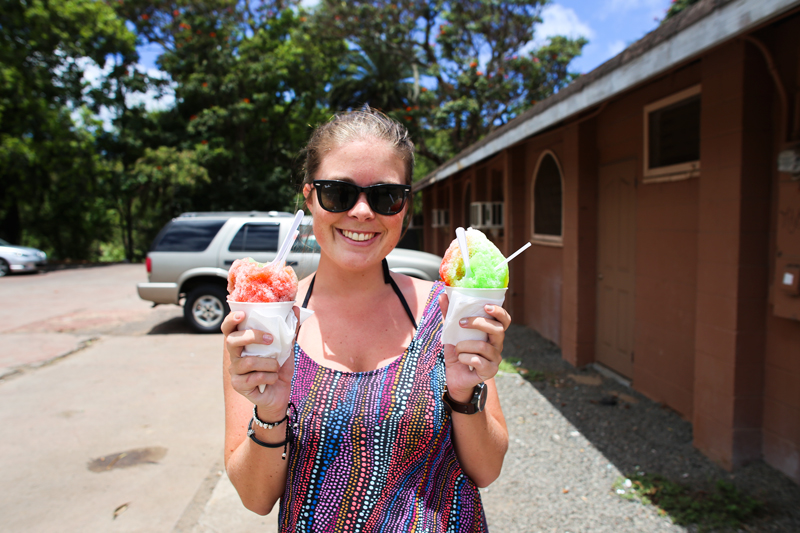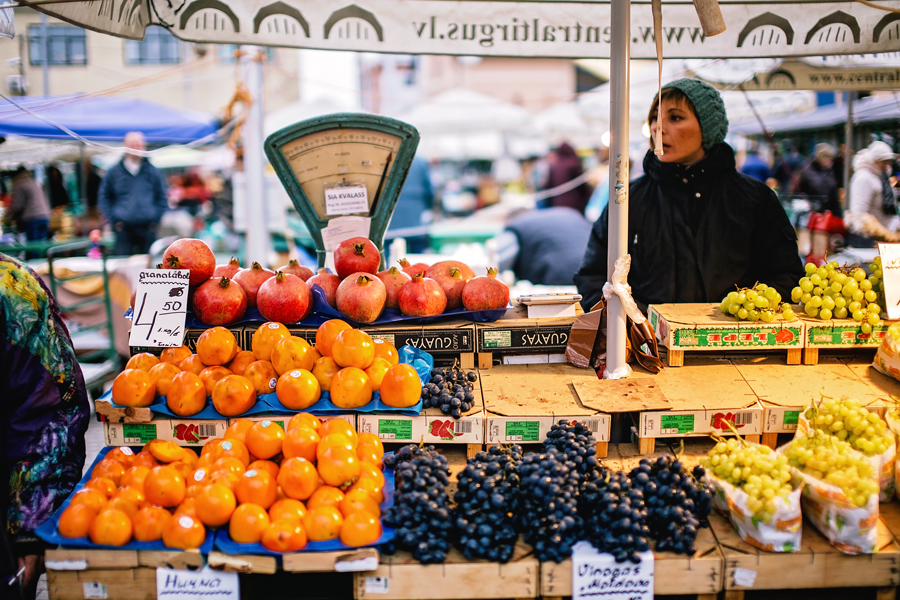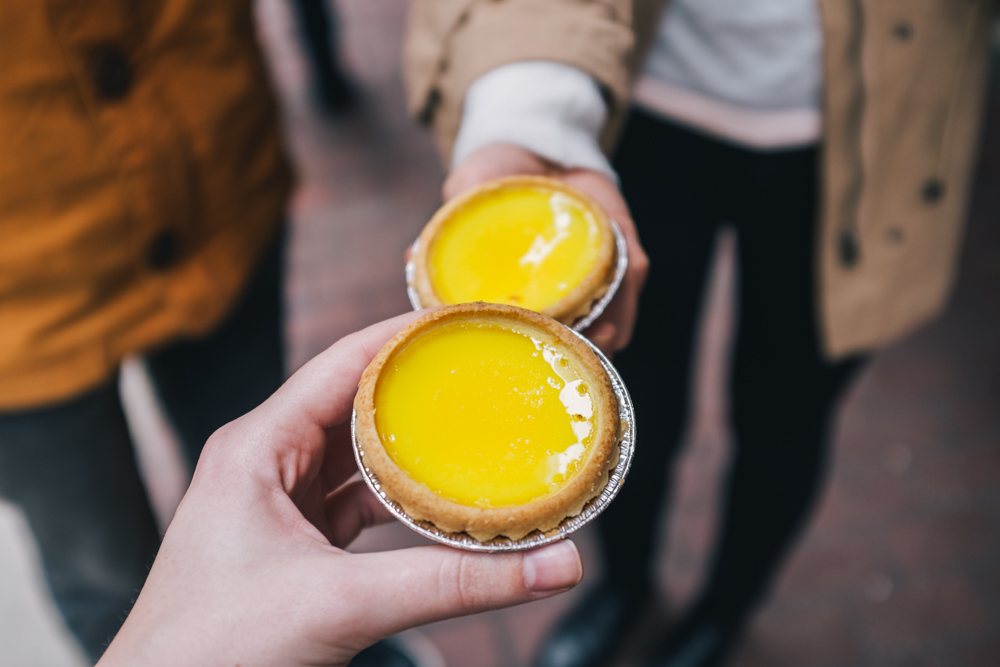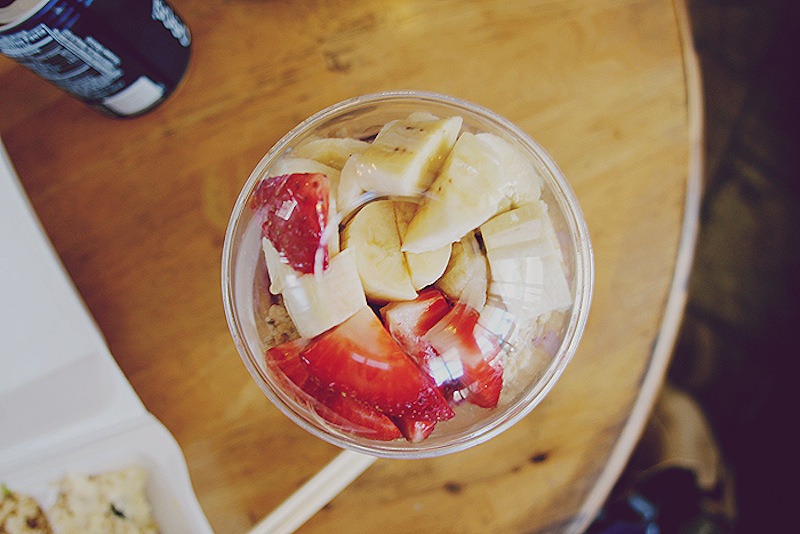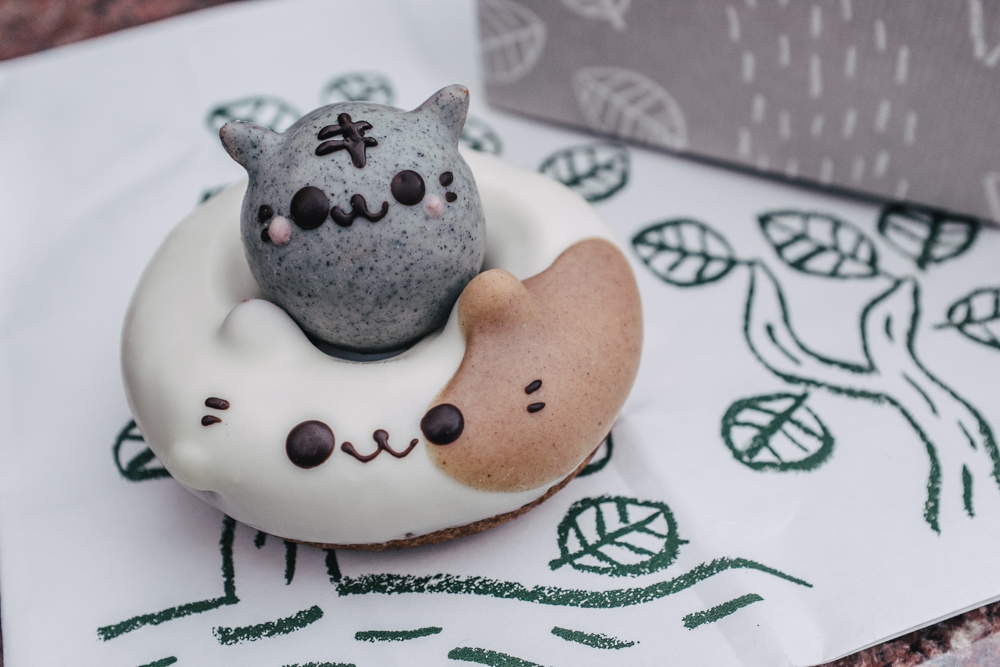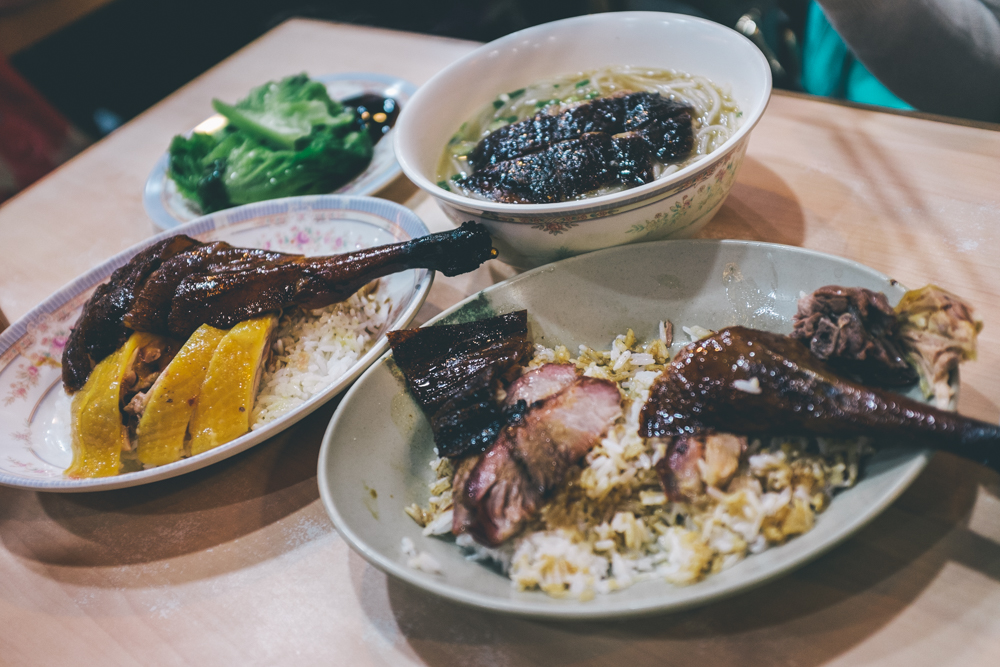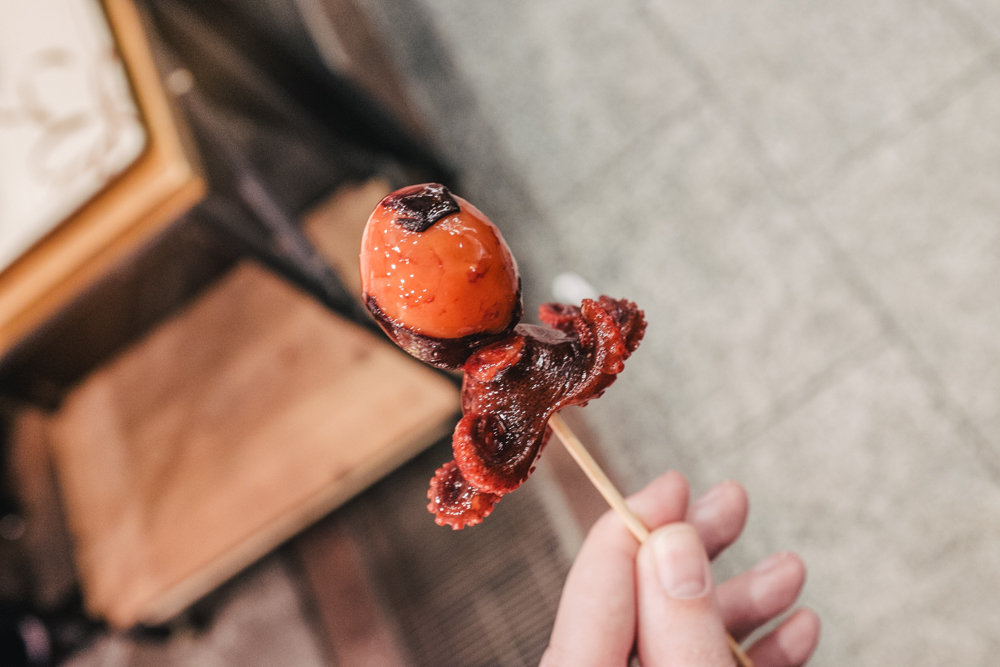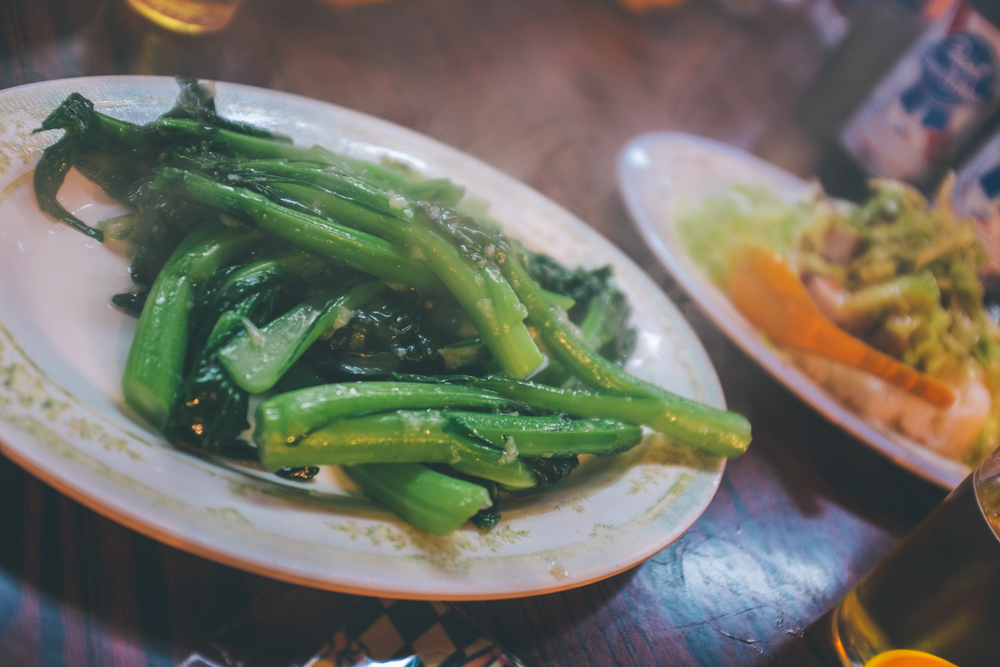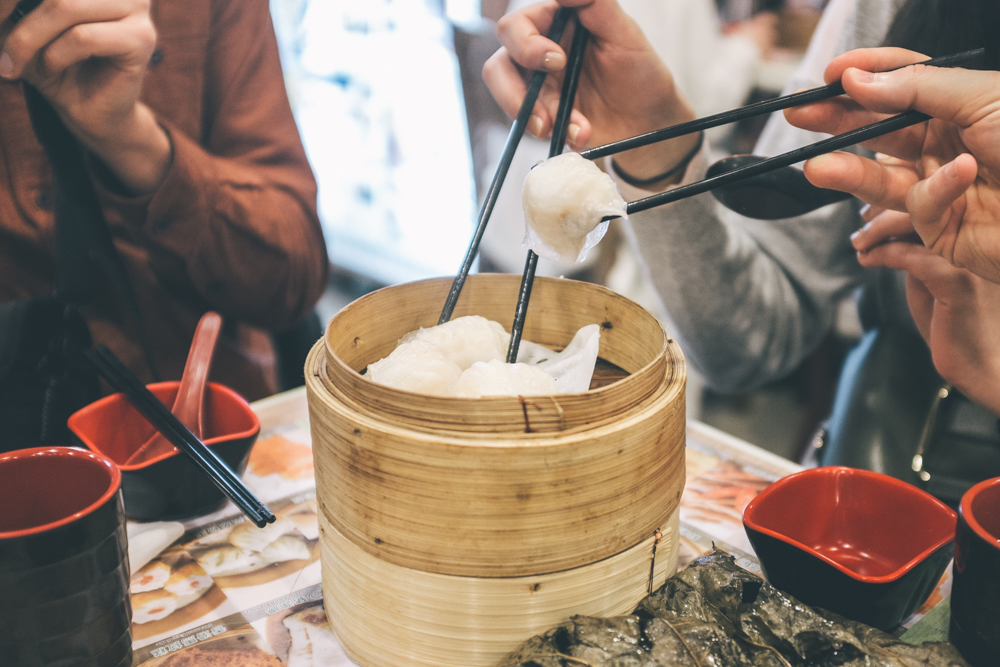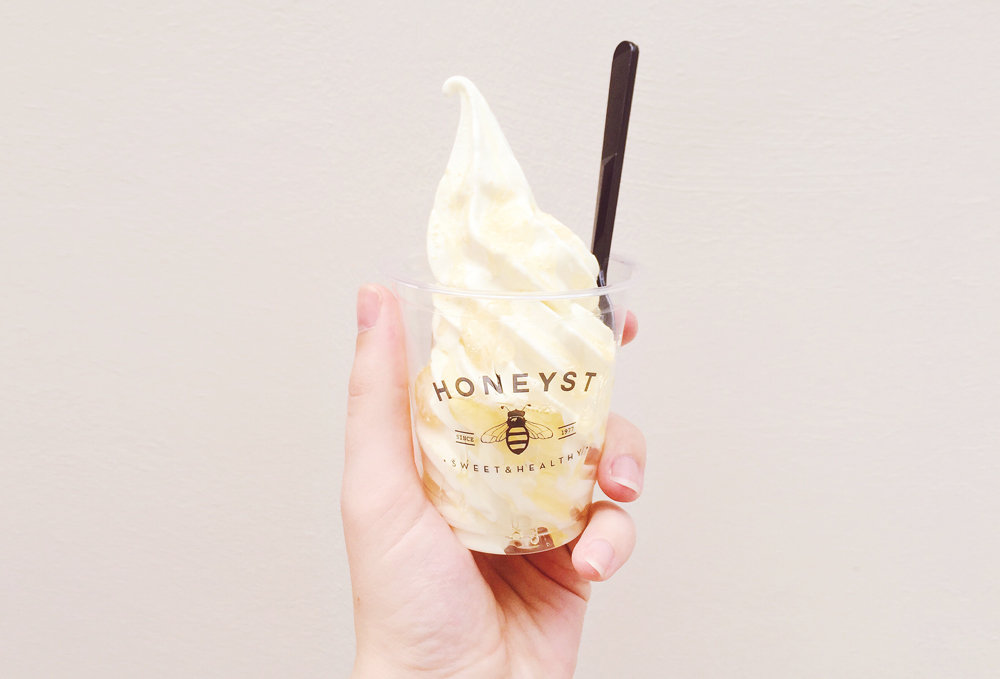 Bon appétit!