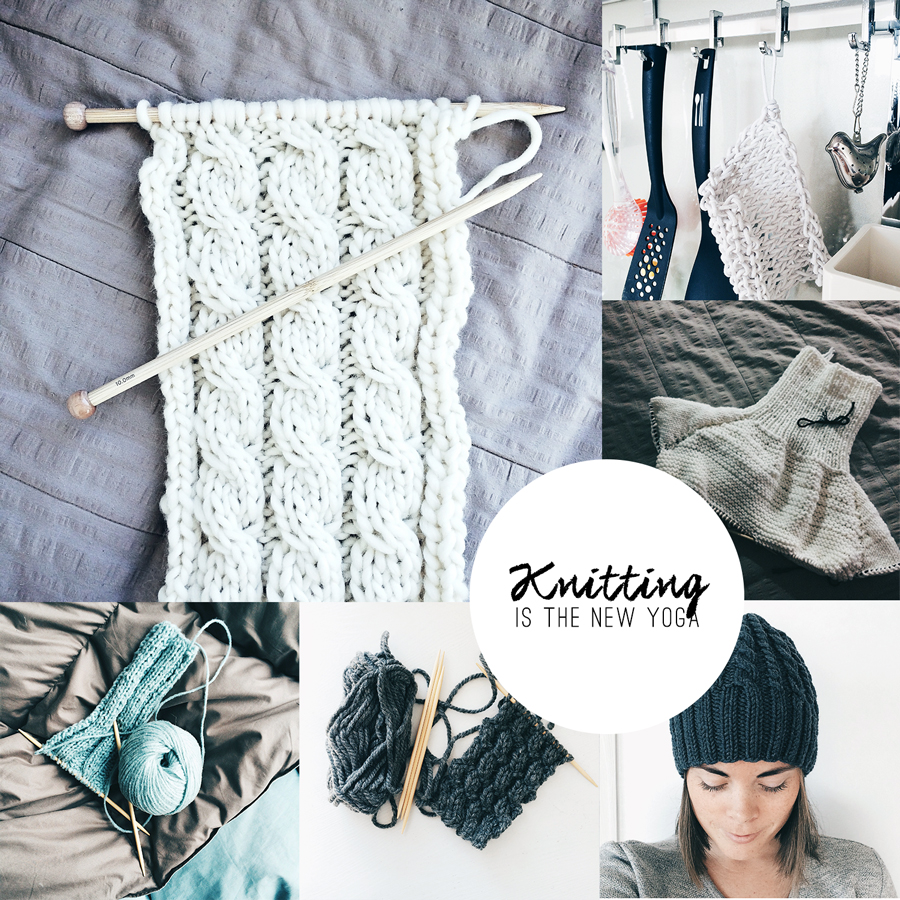 As I've mentioned earlier, this fall has seen a new addiction entering my life: knitting. While the general knitting craze started with the "Skappelengenser" in Norway two years ago, my newfound appreciation didn't hit me until I moved from my island of eternal summer to a place that can actually distinguish the four seasons from one another. Korea has recently moved from a perfectly beautiful autumn (with only 2 or 3 days of rain) that colored the trees in red and yellow, to a crisp winter season. Evidently it rarely rains in Seoul, and while that was amazing during the fall months I am now wishing fervently for snow to fall more frequently and stay longer.
The temperatures have dropped dramatically in the last month, and with an average of around -2°C combined with cold winds, I spend most of my time inside with my homework, my knitting projects and my tv-series. So far I've managed to knit 4 beanies, a scarf, two sets of mittens, a potholder and a headband, in addition to the top part of a sweater. Ran out of yarn for the sweater, so now it's waiting for my personal recession to pass so I can afford more yarn and continue working on it.
In addition to Korean grammar, I recently started reading Jonathan Franzen's How To Be Alone, a collection of essays that has previously been published in The New Yorker, Harper's Magazine and Details. Unlike my usual book-consumption pattern (read it in one go, even if it means foregoing food and sleep), this time I am reading one essay at a time, enjoying these short trips into Franzen's world between my knitting.
What are you reading right now?