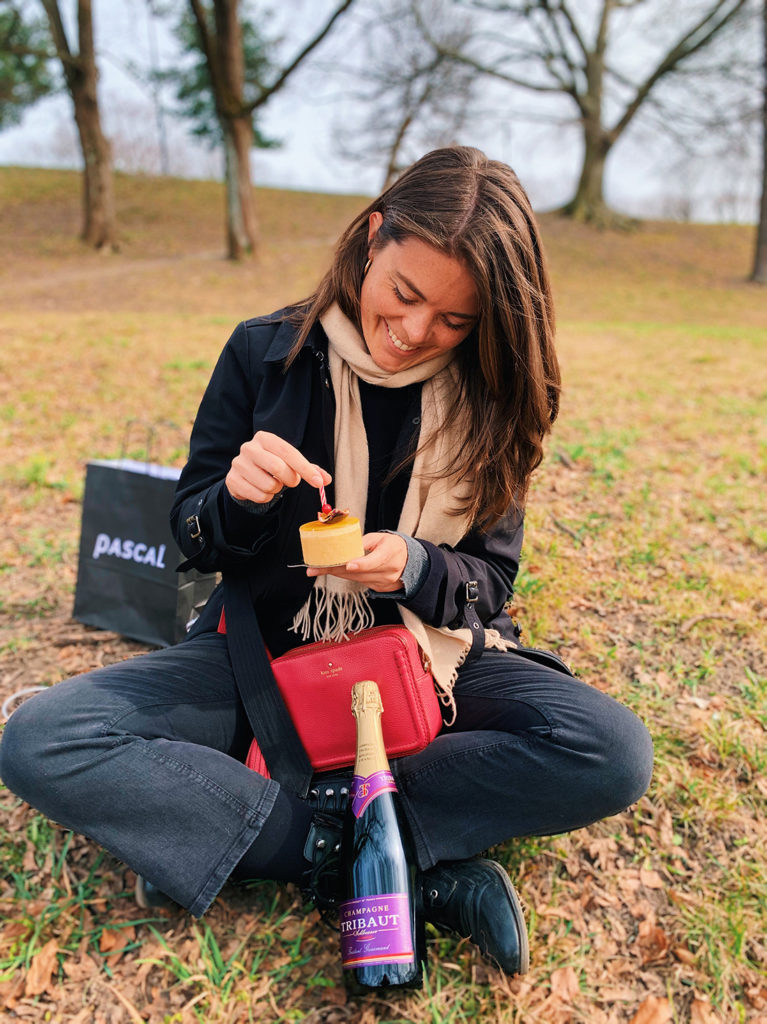 Happy (quarantine and social distancing) birthday to me! ? My initial plan for today was to travel to Lake Mburo National Park to stay at Rwakobo Rock with a couple of friends. Unfortunately, Uganda is on lockdown and I am in Norway.
Twelve days ago, I returned from Uganda after being pulled out because of the COVID-19 pandemic that has turned our world apocalyptic. Upon landing in Oslo, I entered into mandatory 14-day quarantine. Since then, my days have been split equally between remote working and Netflix, with minimal activity (last Thursday my Fitbit registered a record-breaking 72 steps in one day).
Today, I was going to sleep late, read a book and then fall asleep again while rewatching Rick and Morty. As birthdays go, it wouldn't have been half-bad. My friend Thordis, however, had other plans, and so I ended up in a park for a social distancing-approved cake and champagne party for two.
Happy birthday to me, and everyone else who celebrates their birthday in COVID-19 style!