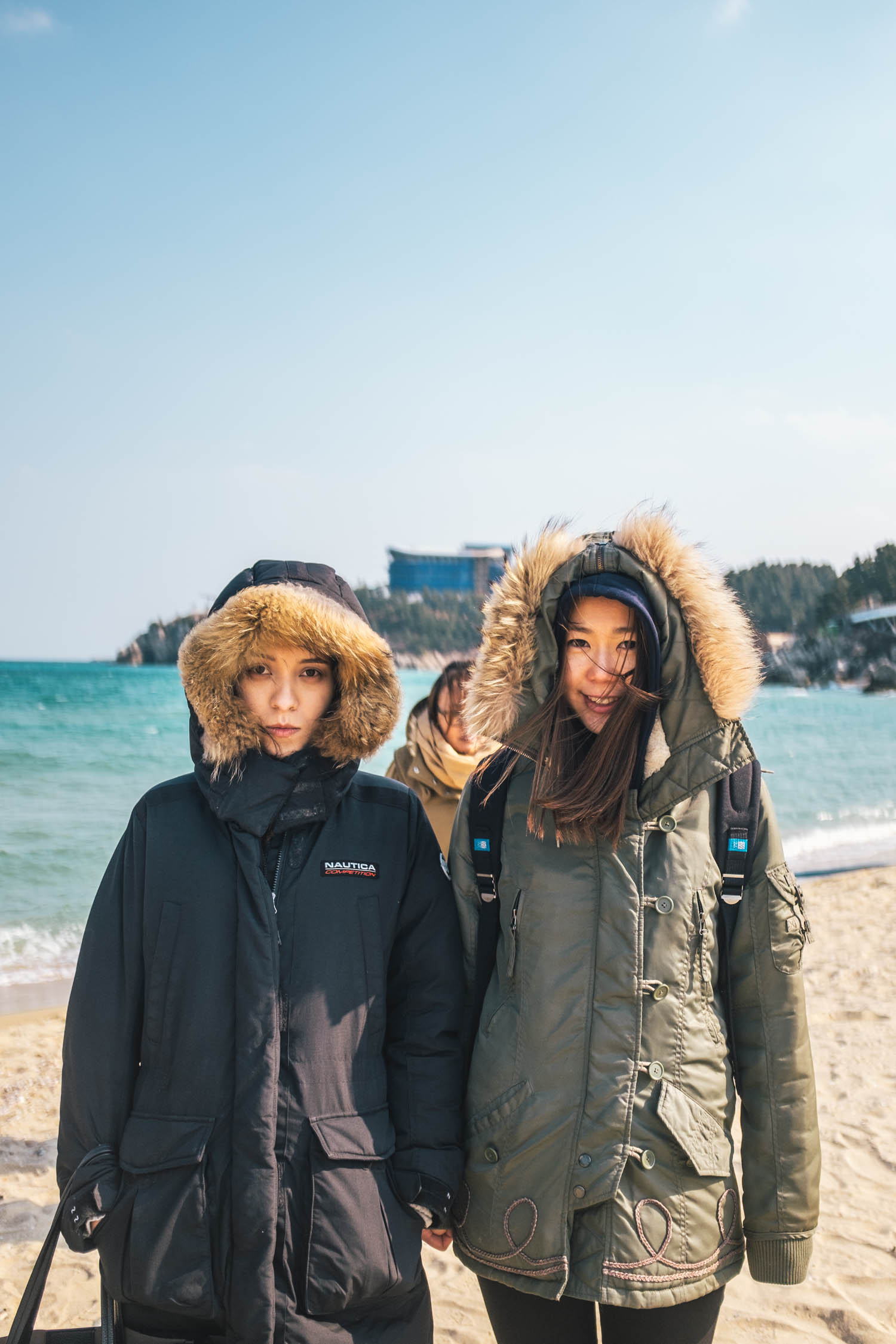 Summer is coming to an end and, after having spent over two months back home, it's finally time to travel back to Korea. While reorganising my stuff, and trying to come up with a strategy for how to pack four months (and three seasons) worth of outfits and life into one large bag, I rediscovered these photos from our trip to Donghae City in March.
I imagine Donghae ("east sea" in Korean), which lies three hours east of Seoul, must be amazing right now. A small fishing village and ferry dock on the east coast of South Korea, it has its fair share of white beaches with turquoise water. With the 32°C the area is experiencing now, the beaches must be packed. It was cold back when we visited though, as in "freezing to death and wearing multiple layers of heattech™"-cold. Which ultimately meant no swimming (although we did play with the idea of a midnight swim for a while), but loads of eating and sightseeing instead.
The trip was relatively spontaneous, brought on by an intens desire to get out of the city and see something other than the same neighborhoods we hang out in every day. Which meant that fresh air, fresh seafood and team building were our primary goals. Mission accomplished! Will I go back? In the winter: No. In the summer: Absolutely!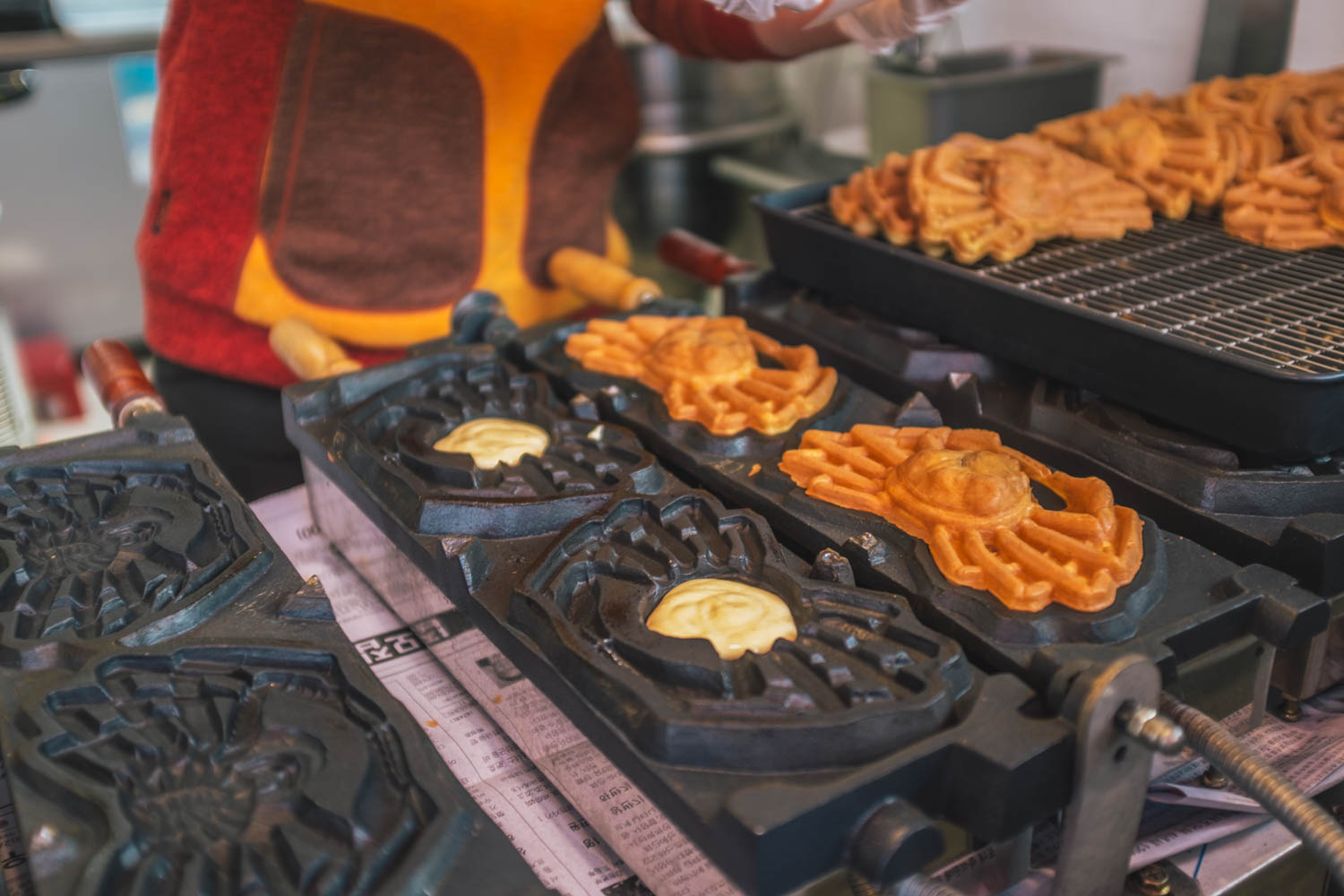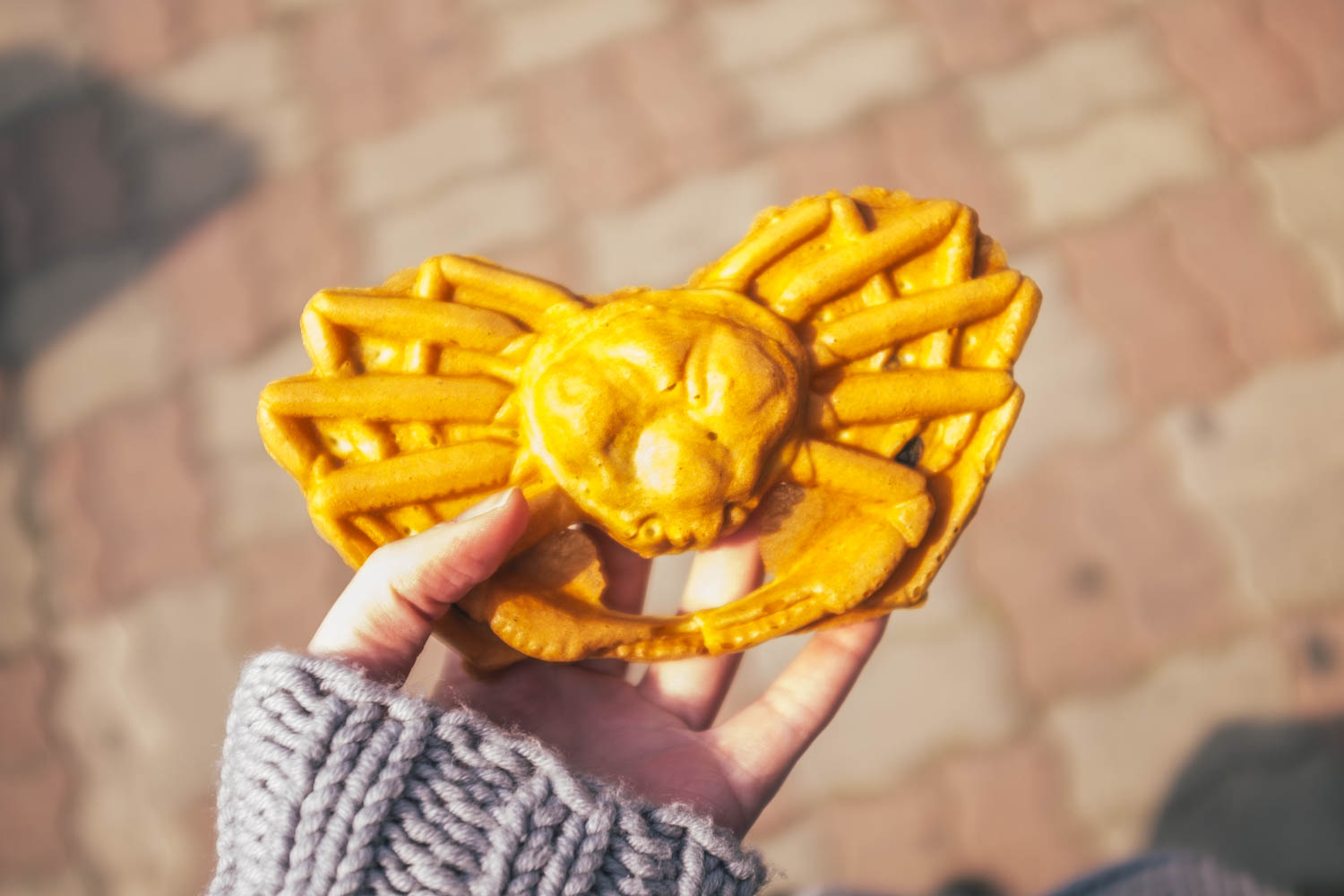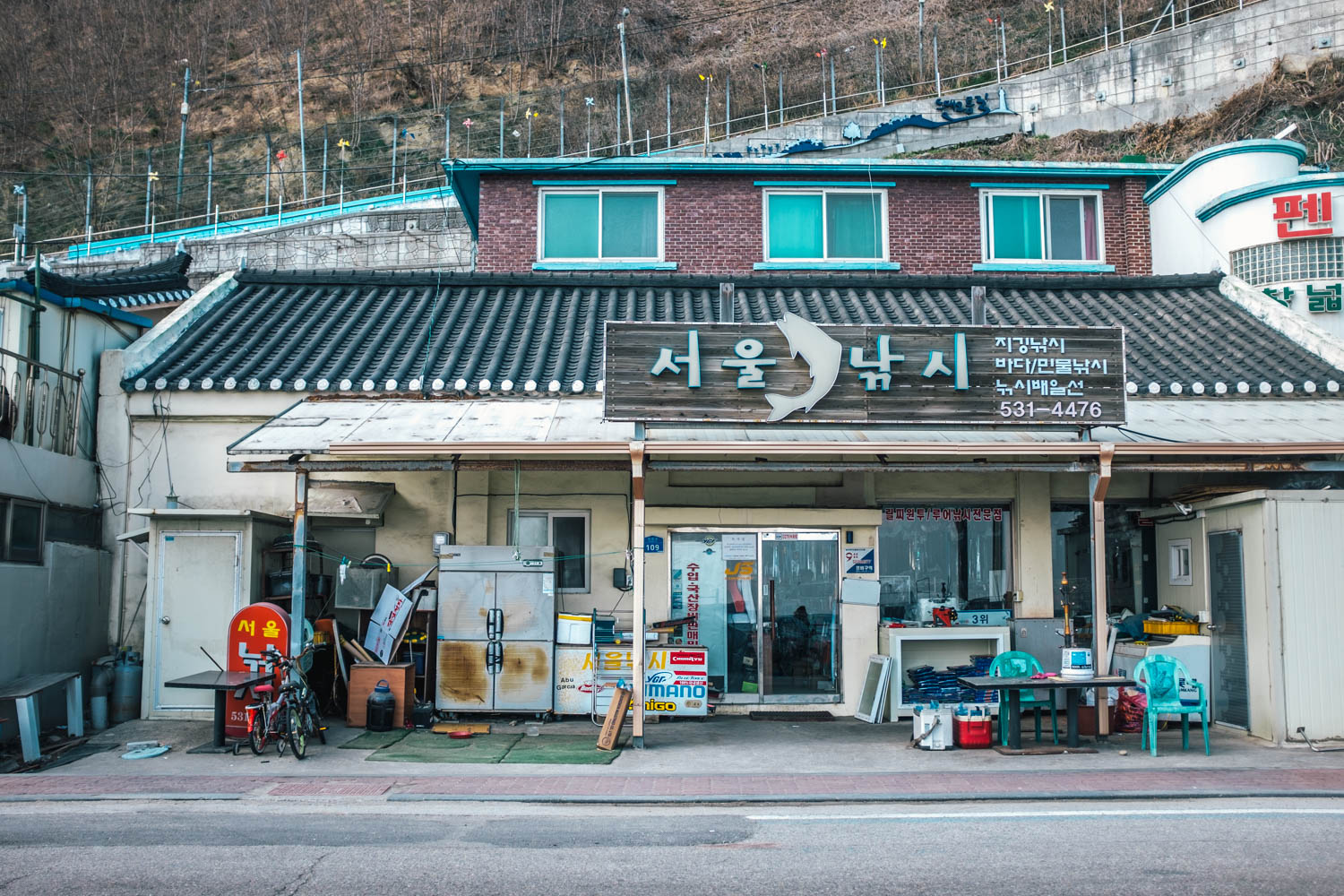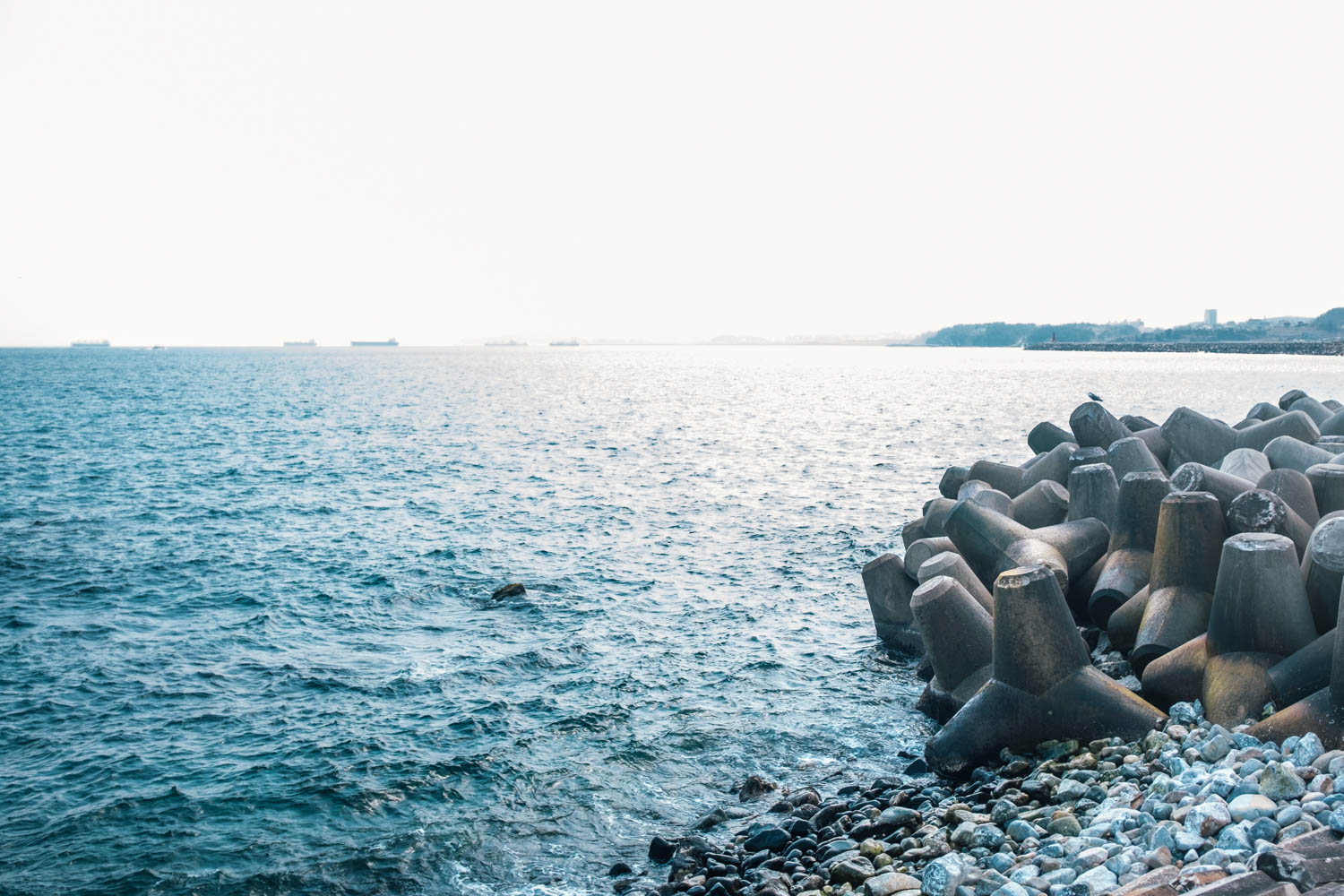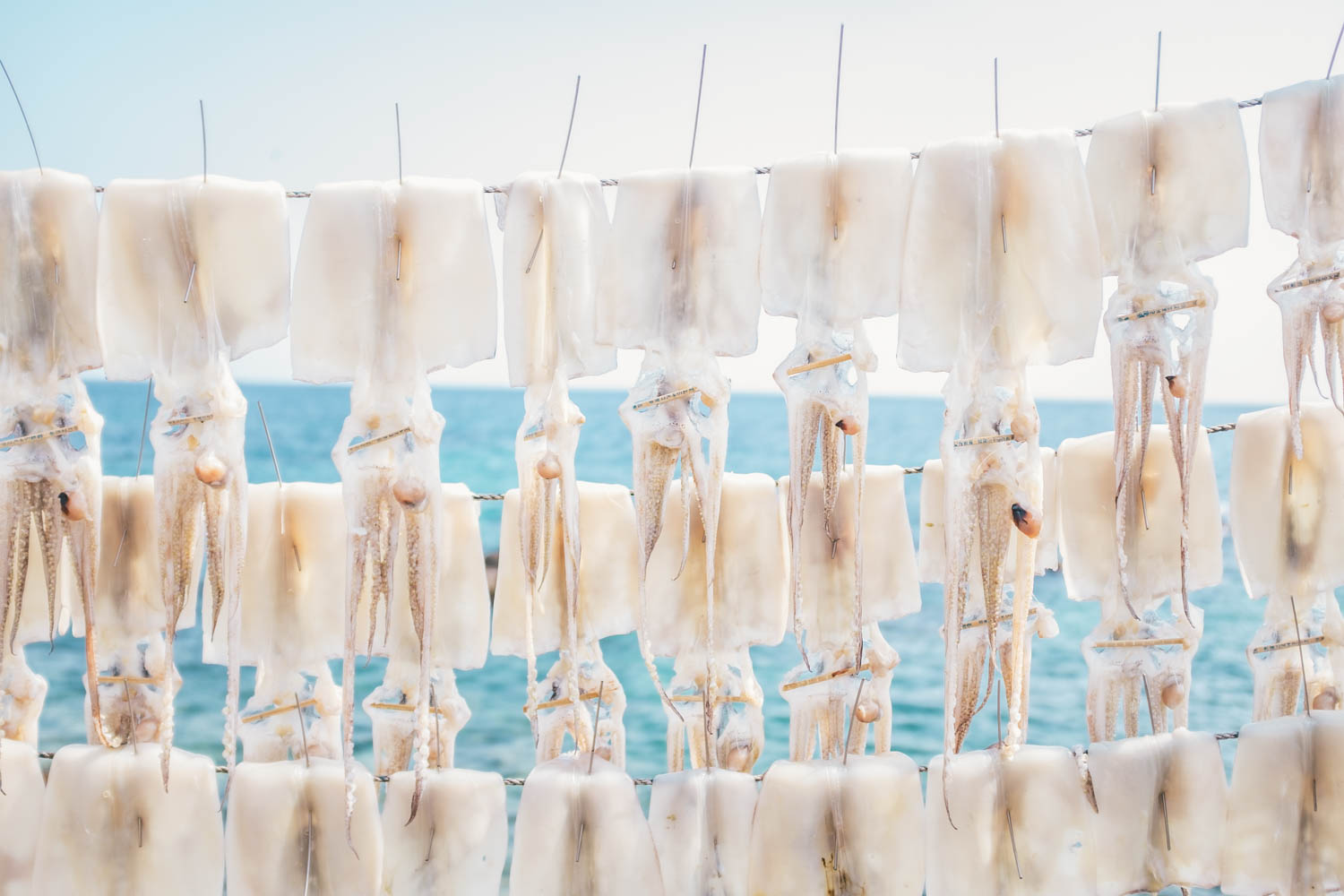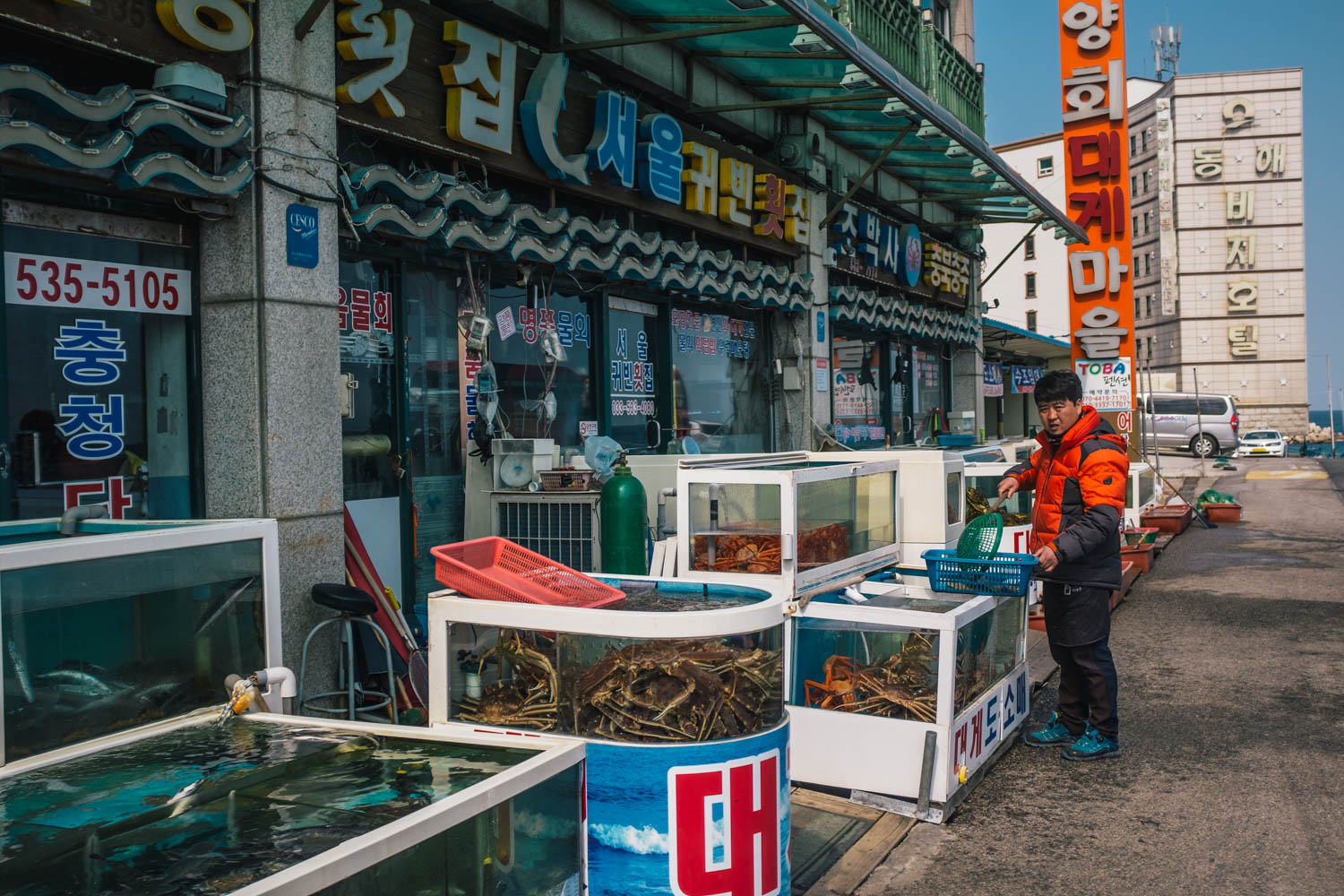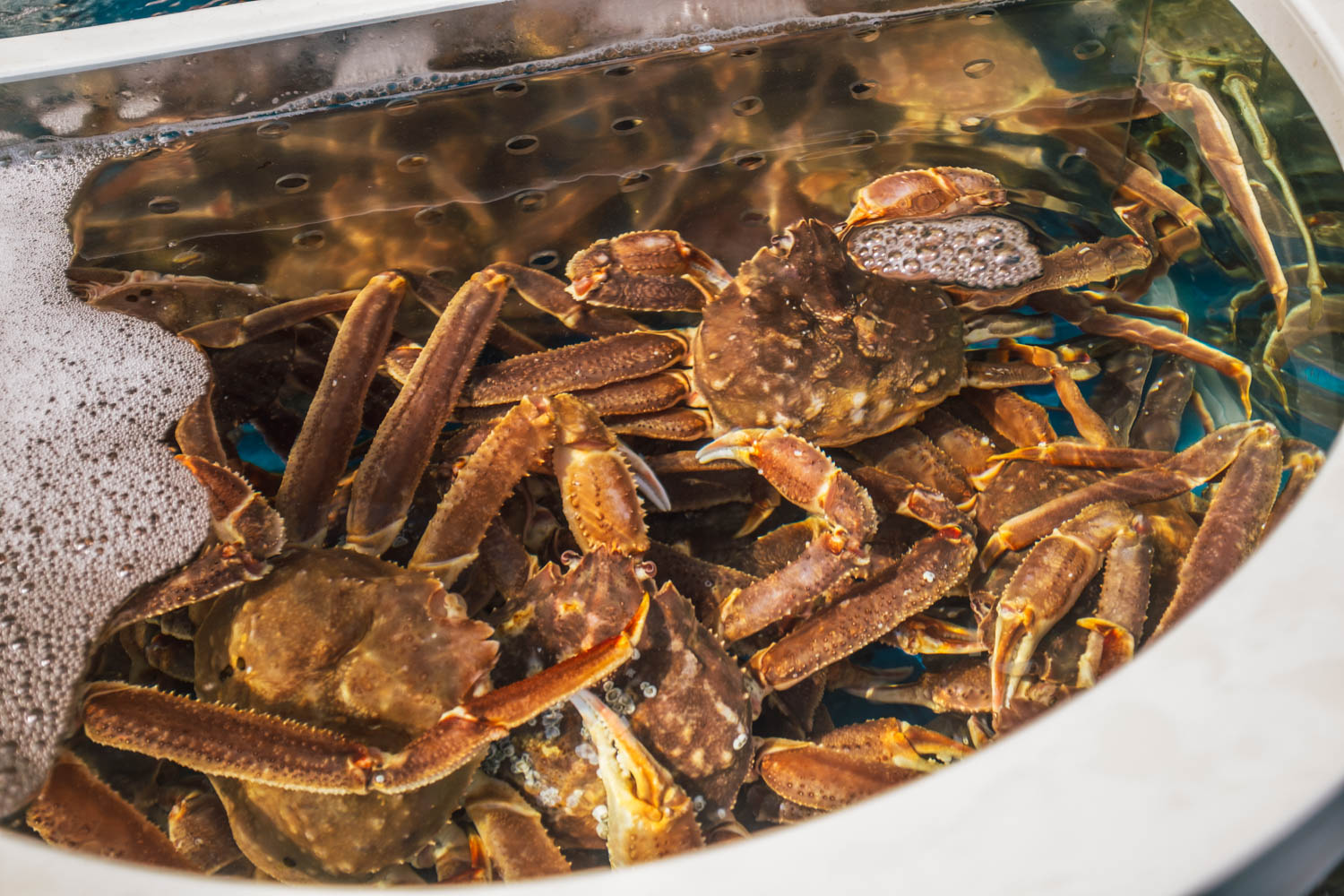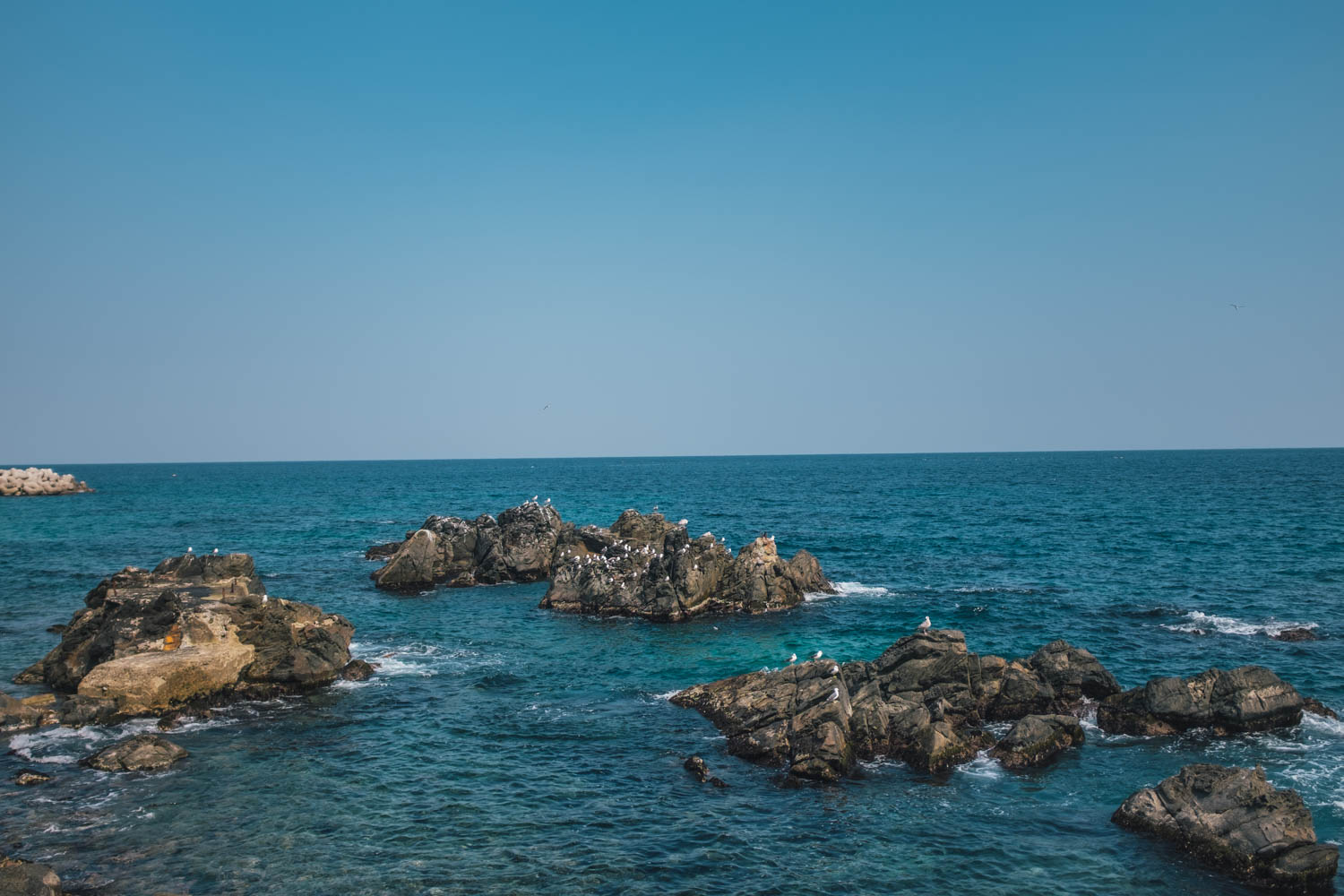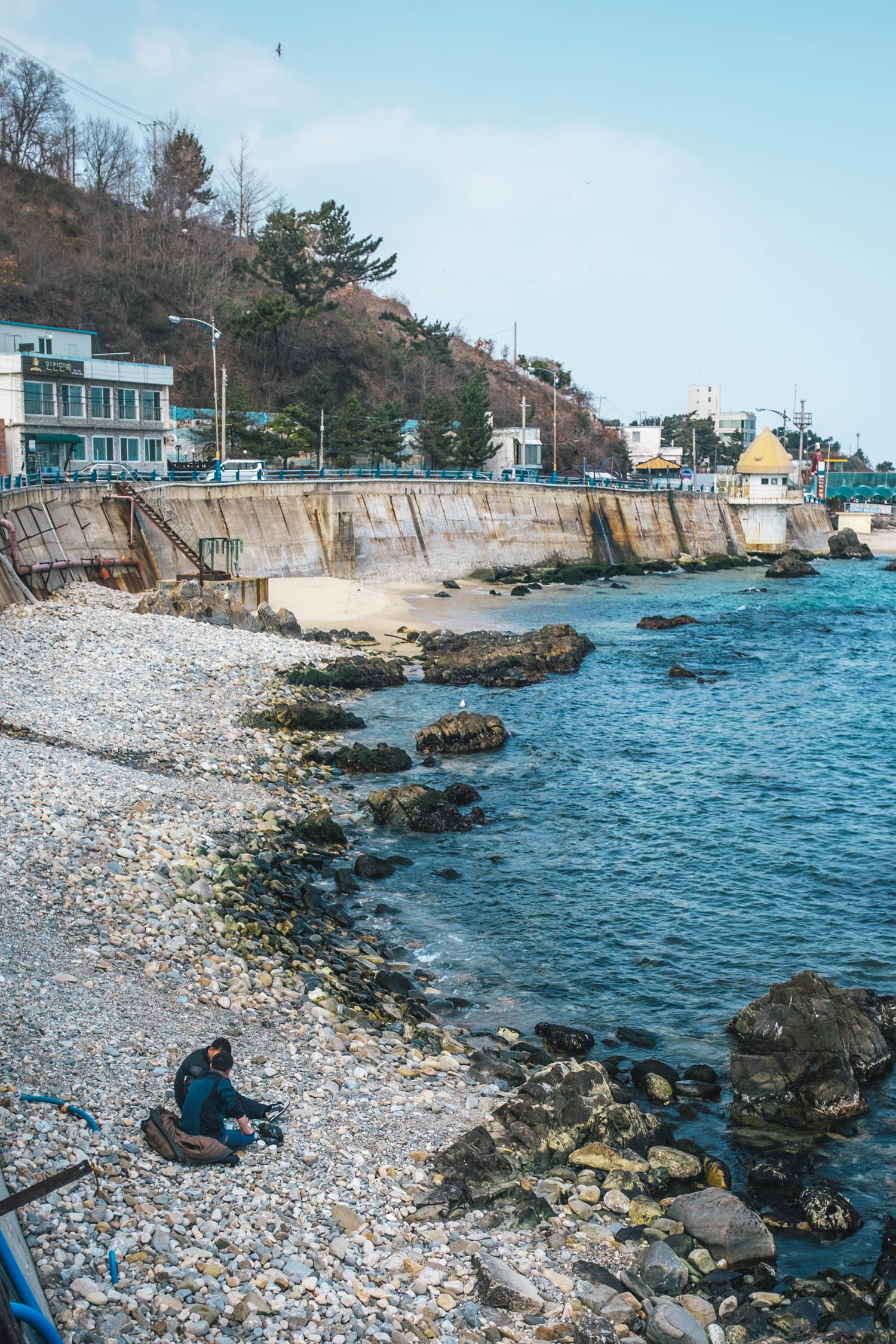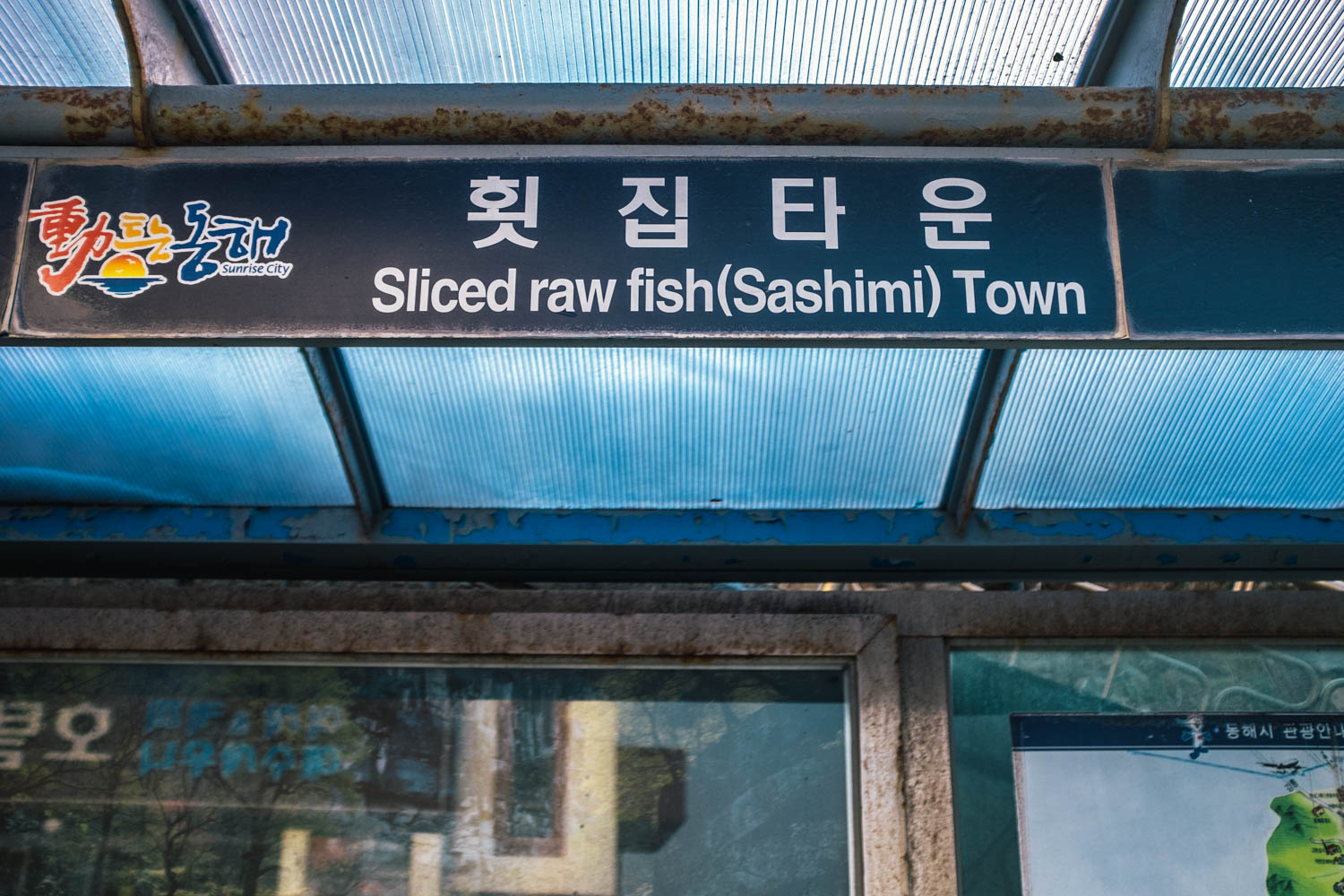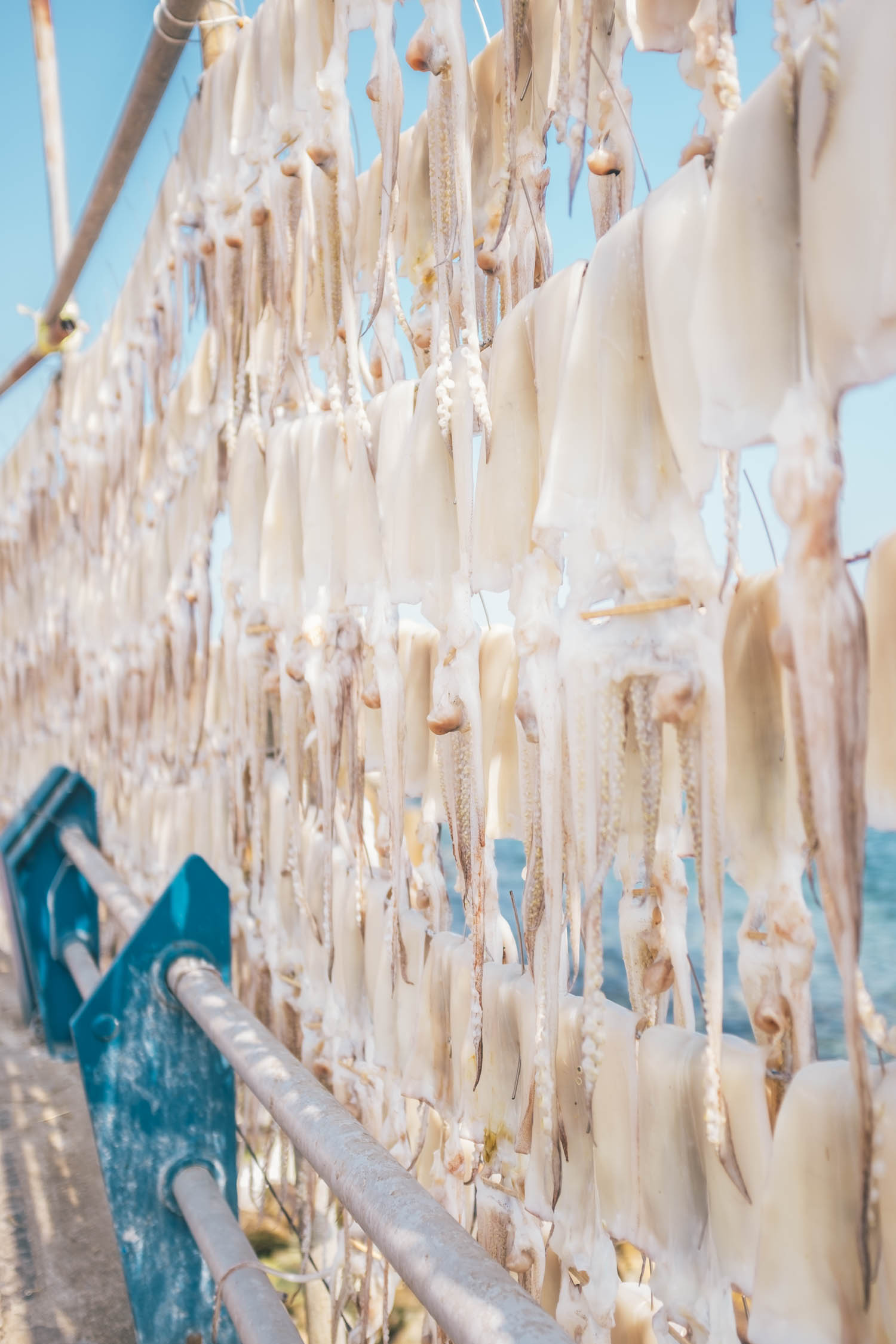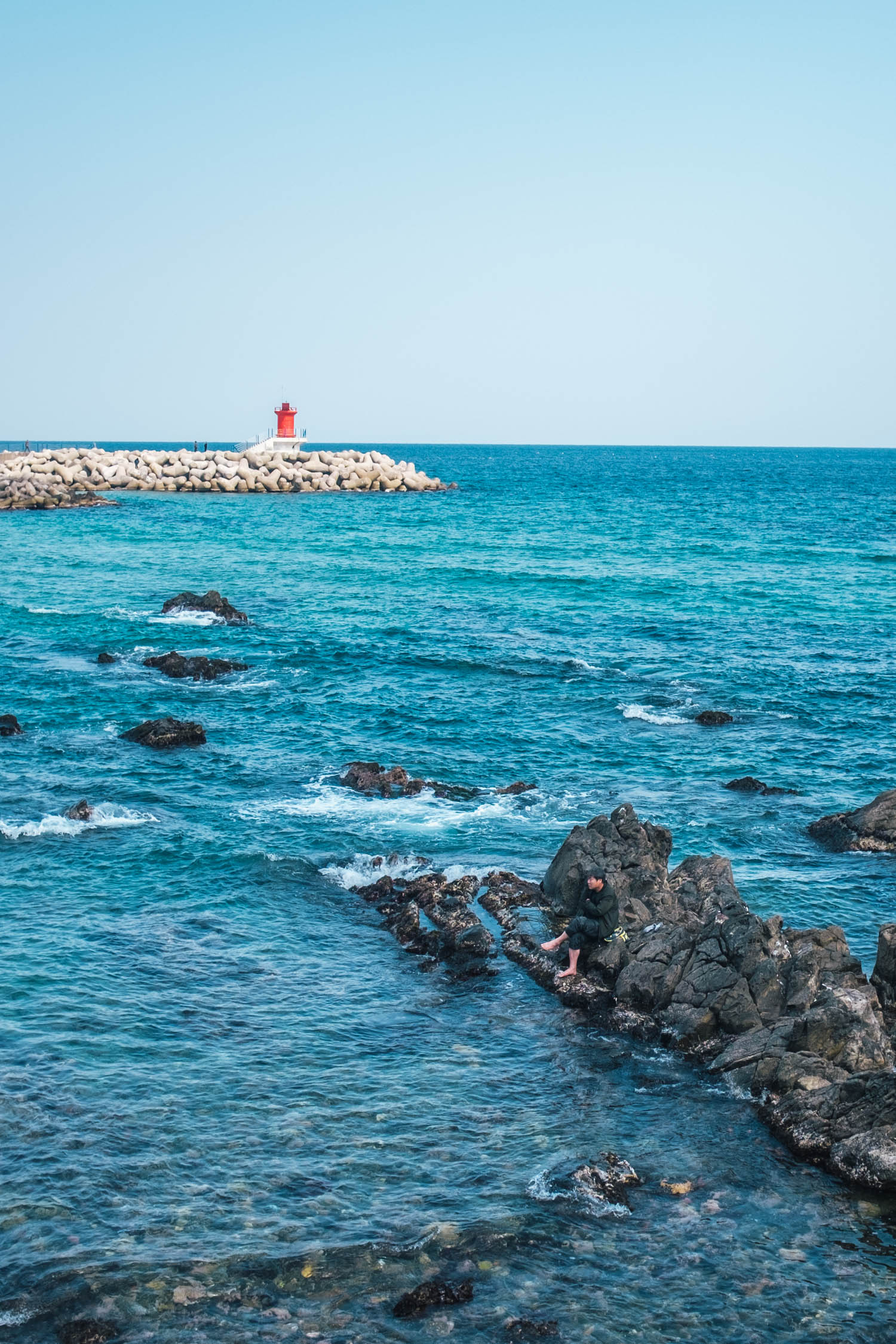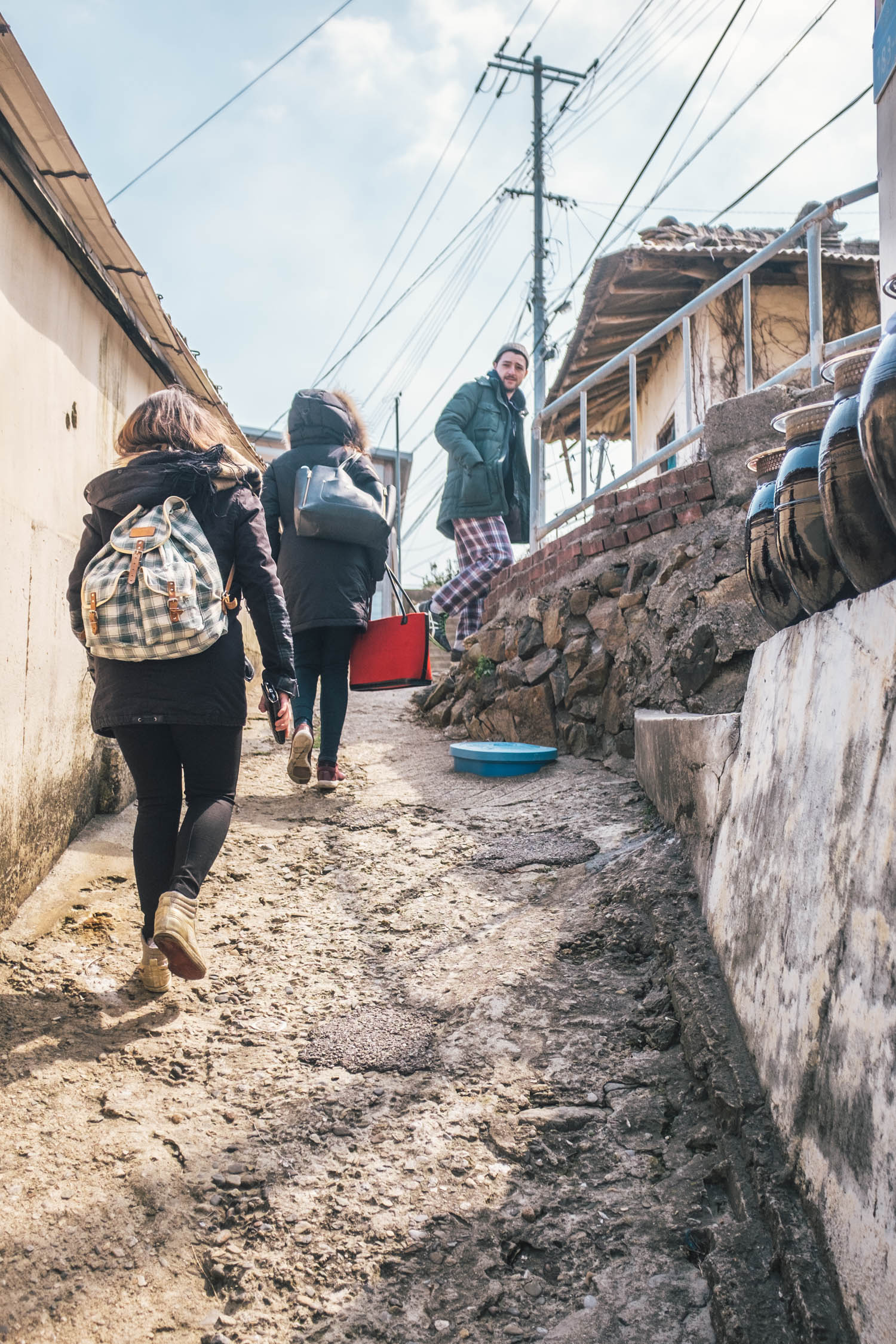 After touring the area around our airbnb-lodging, we taxied over to a local mine to look at rare gems and pose for photos in fancy helmets. #saykimchi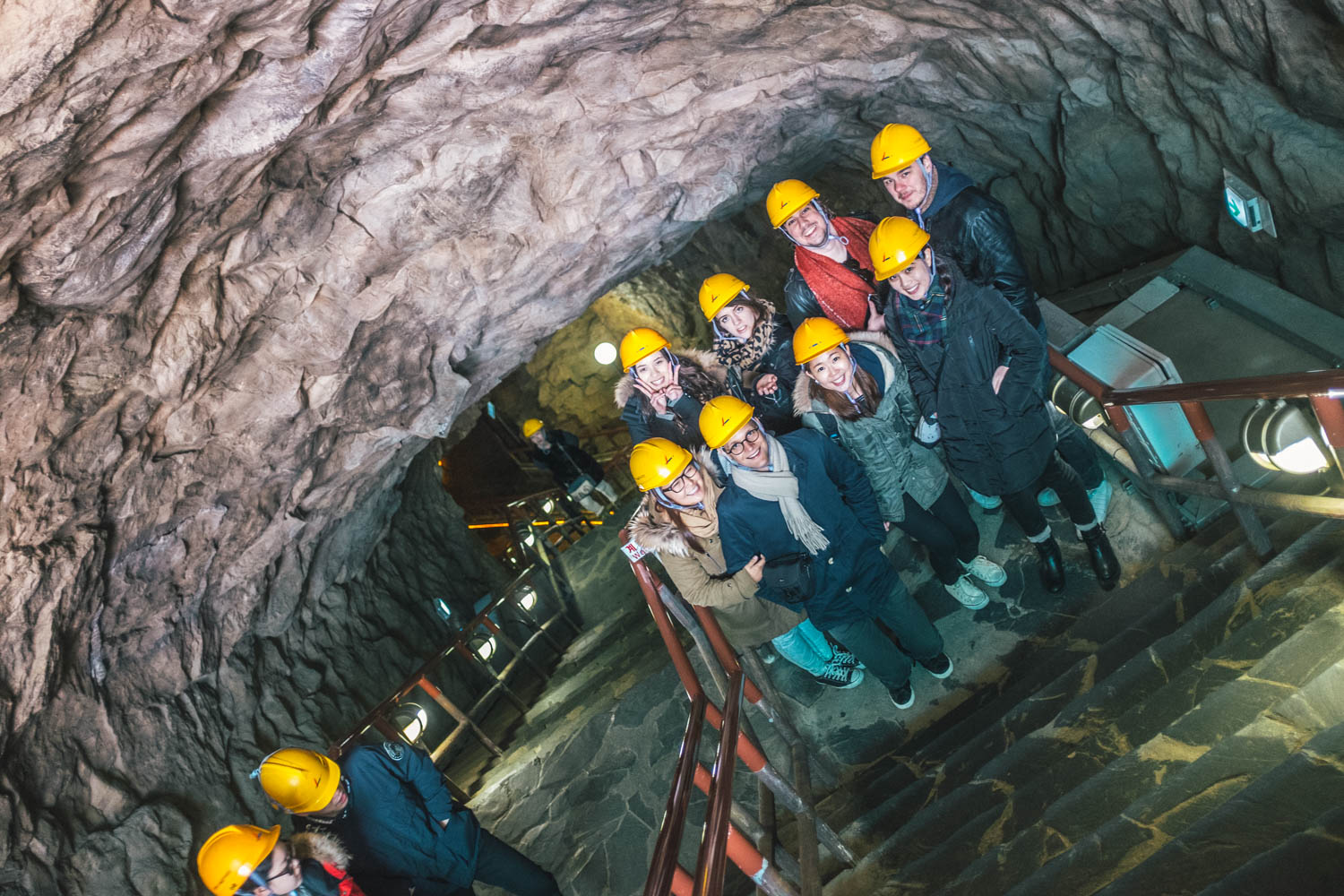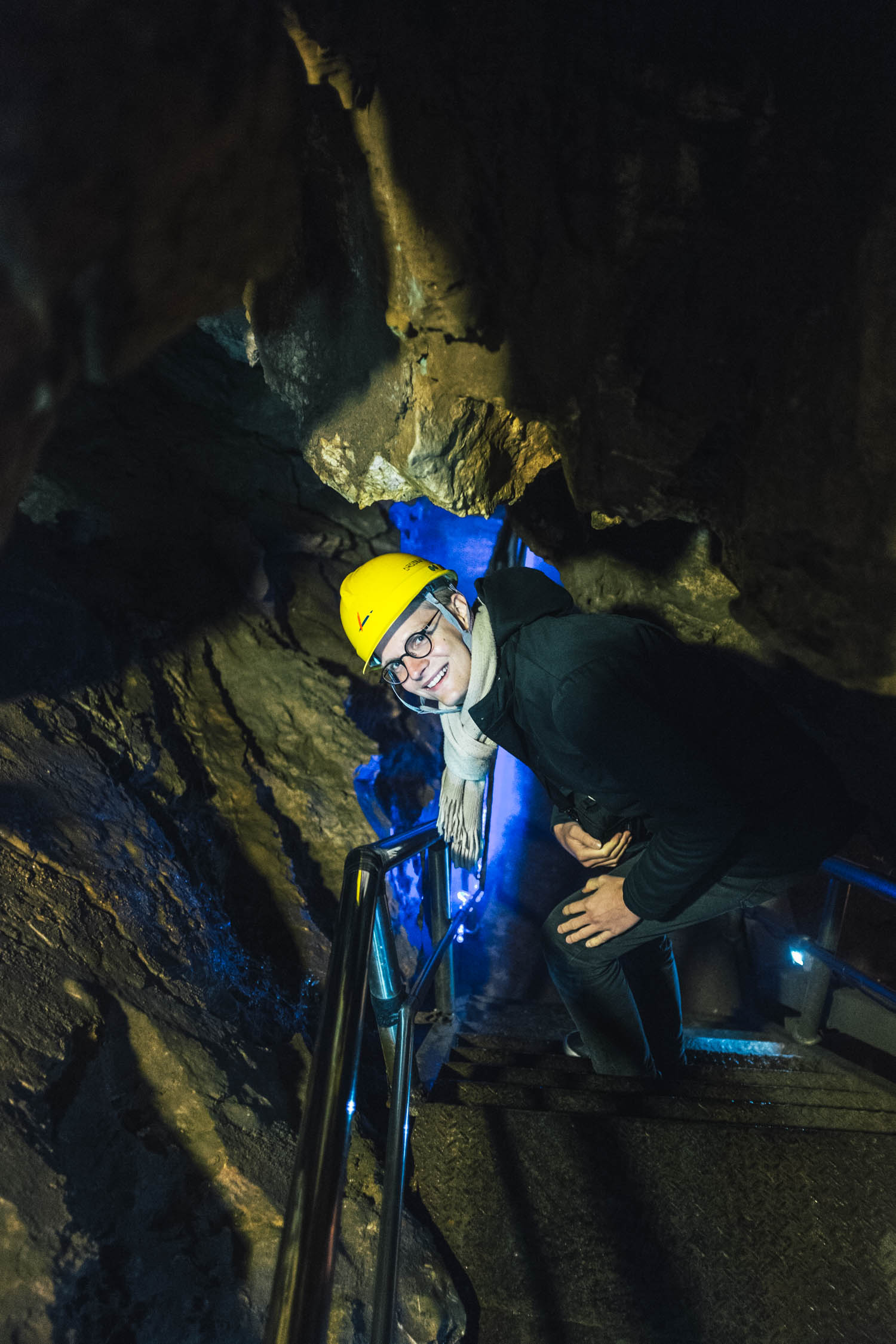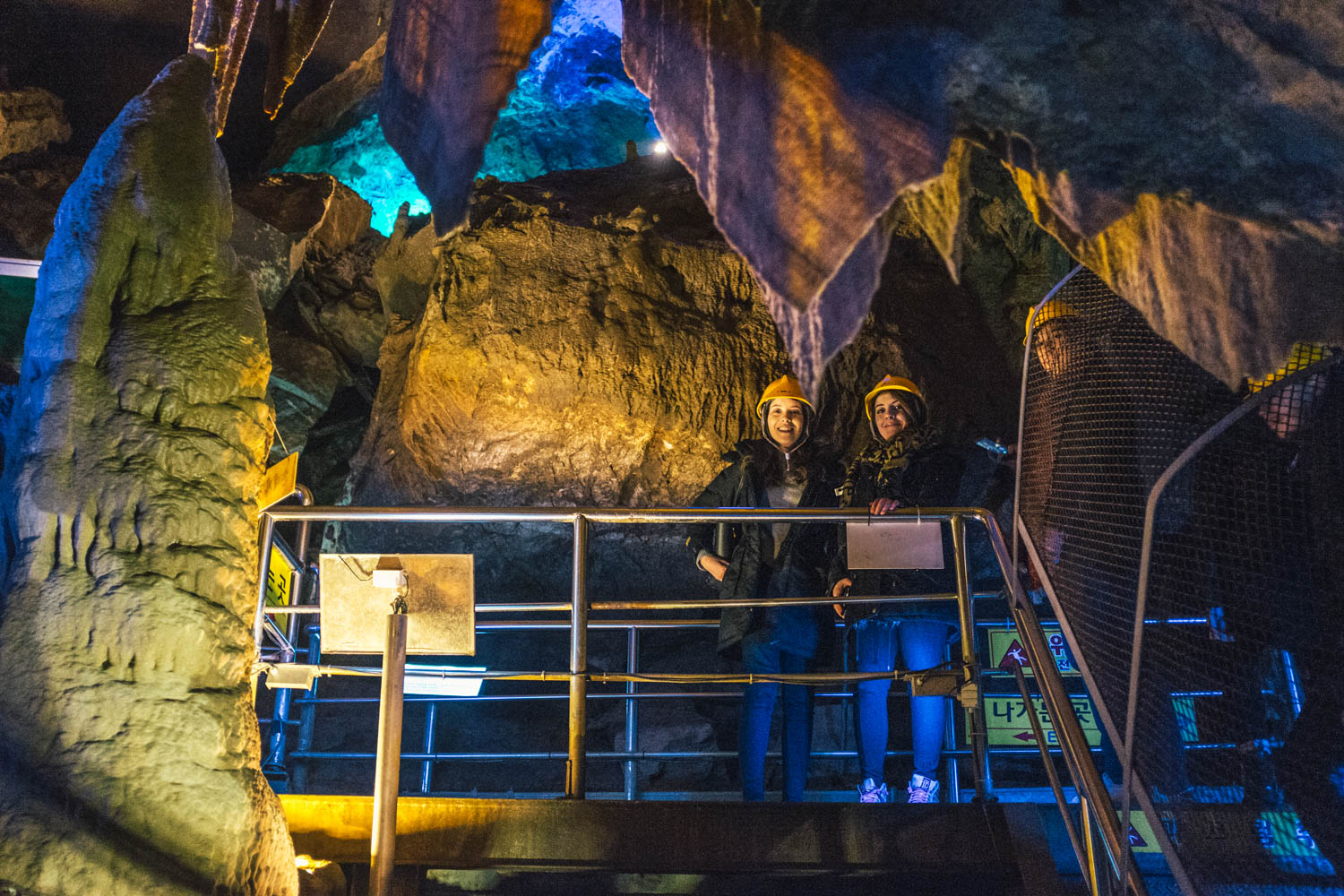 Followed by some intens study of the five tourists spots available in Donghae City to ascertain which one would be worthy of our attention and time.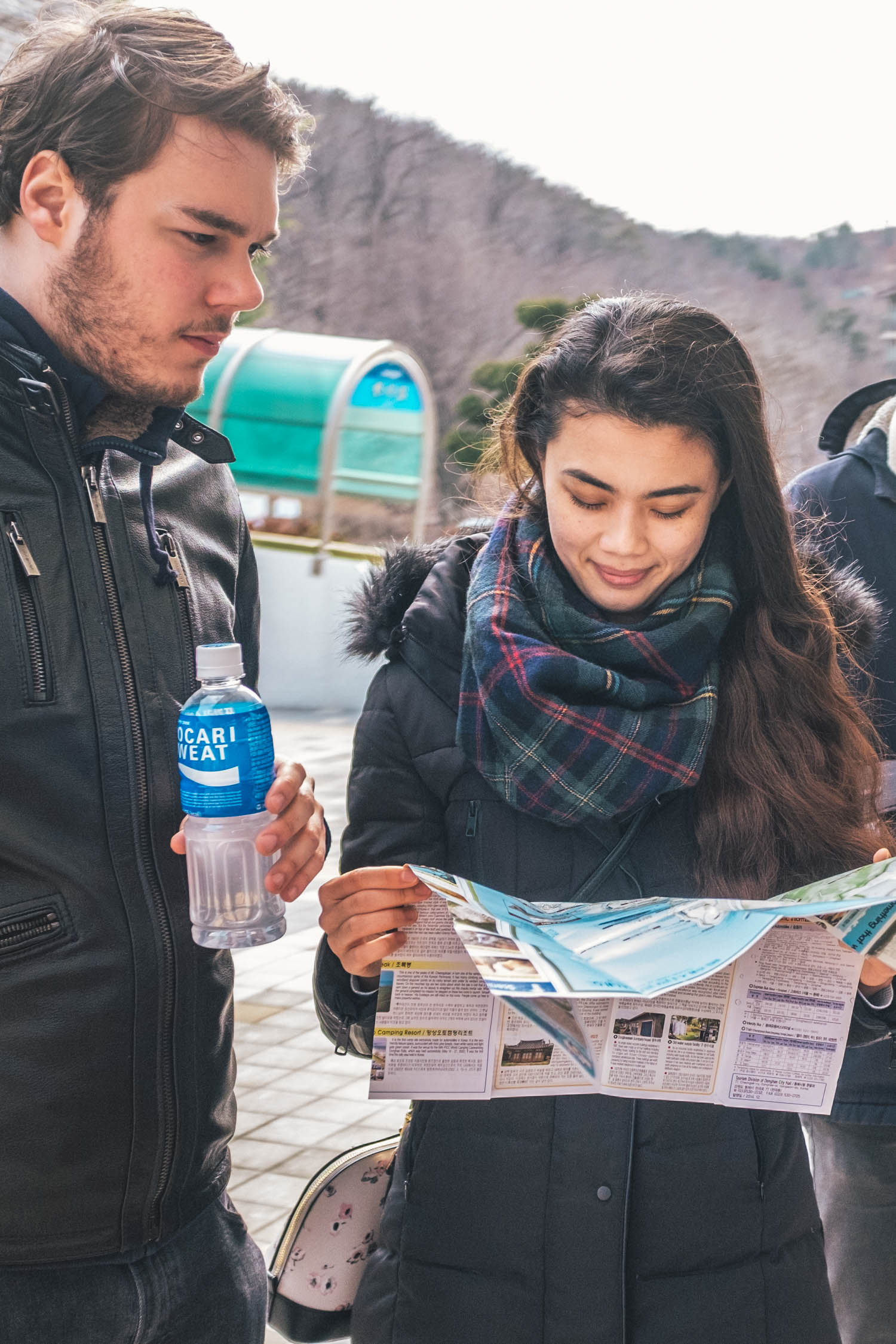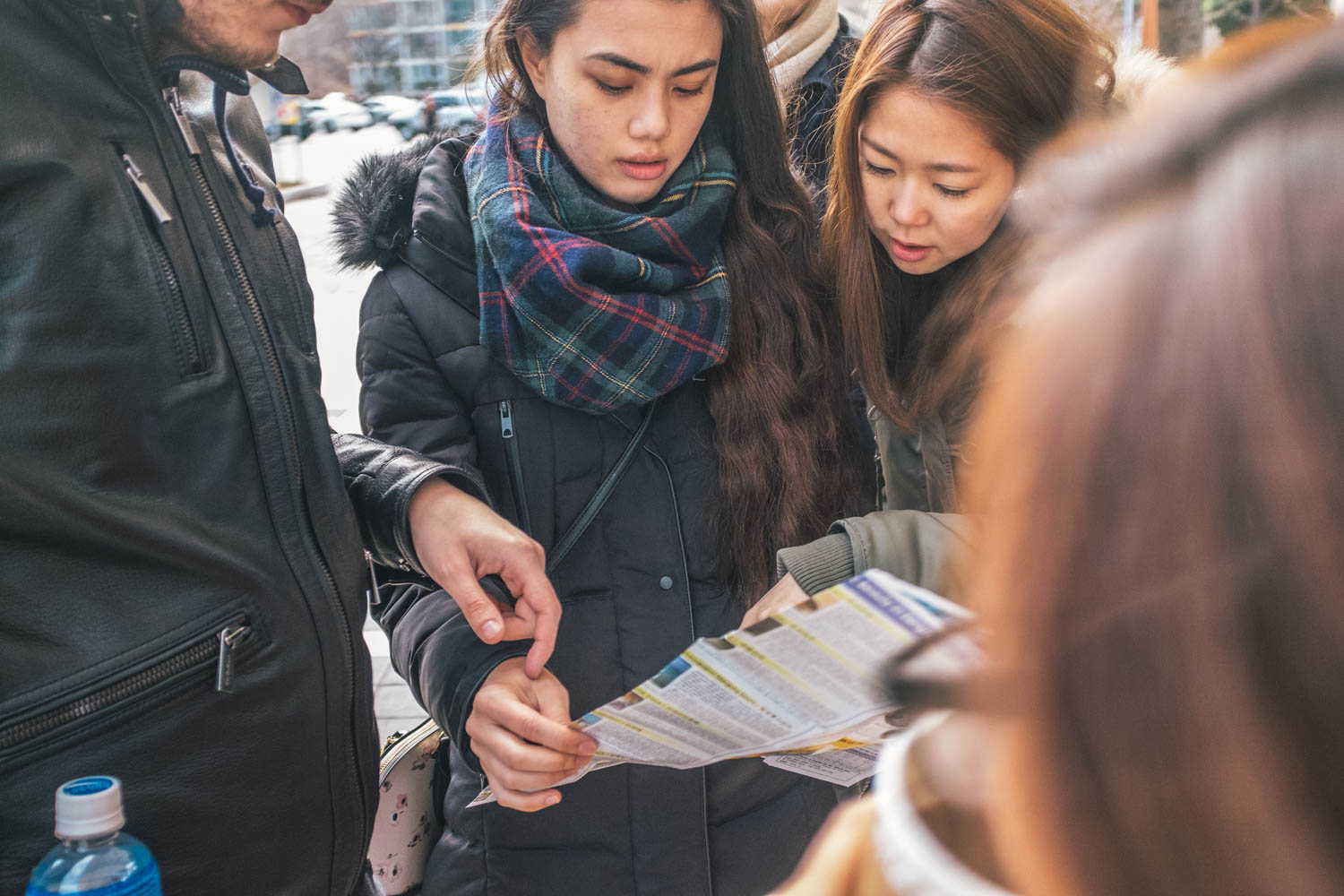 We went for the beach alternative, and took photos of rocks and turquoise water with loads of elderly Koreans.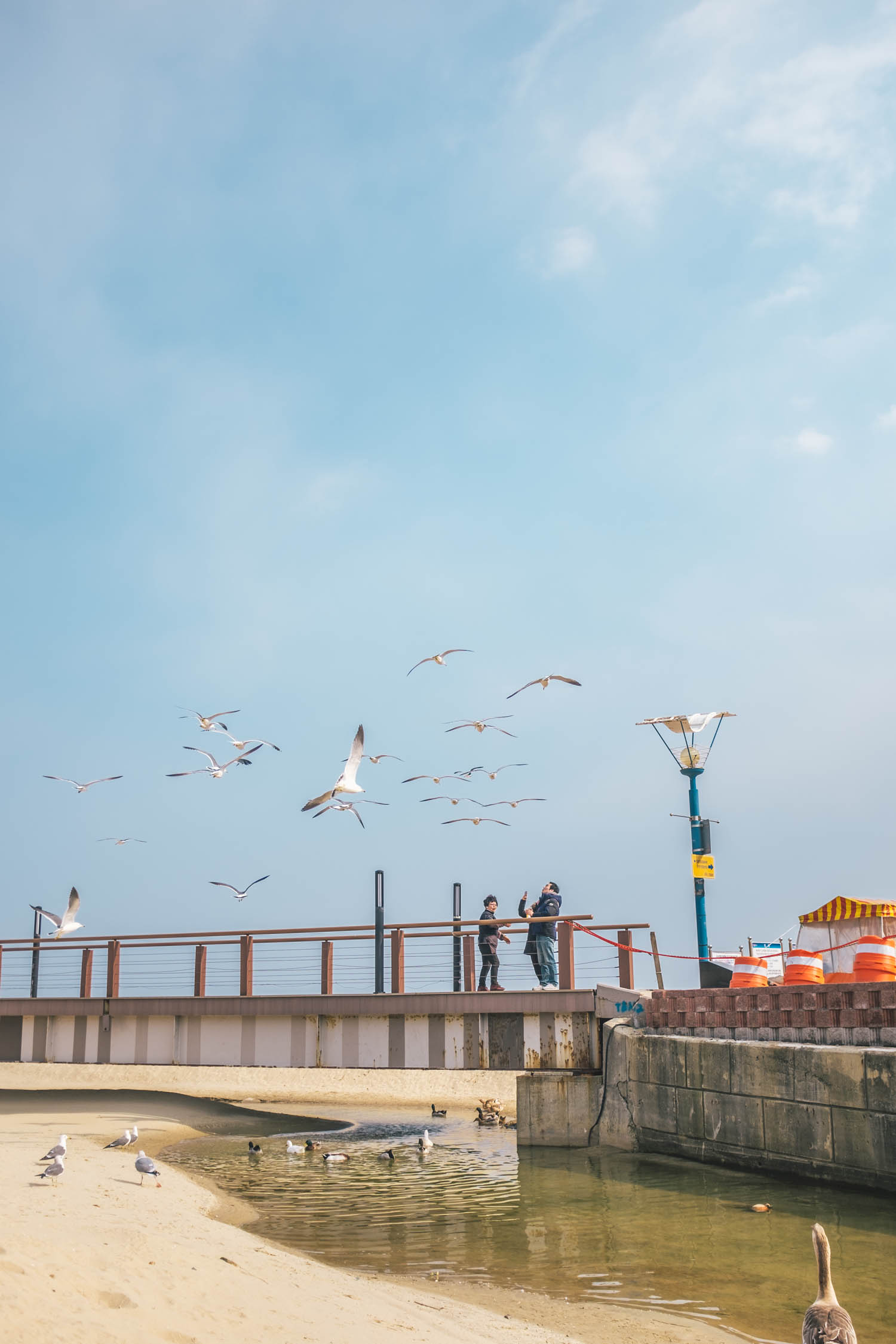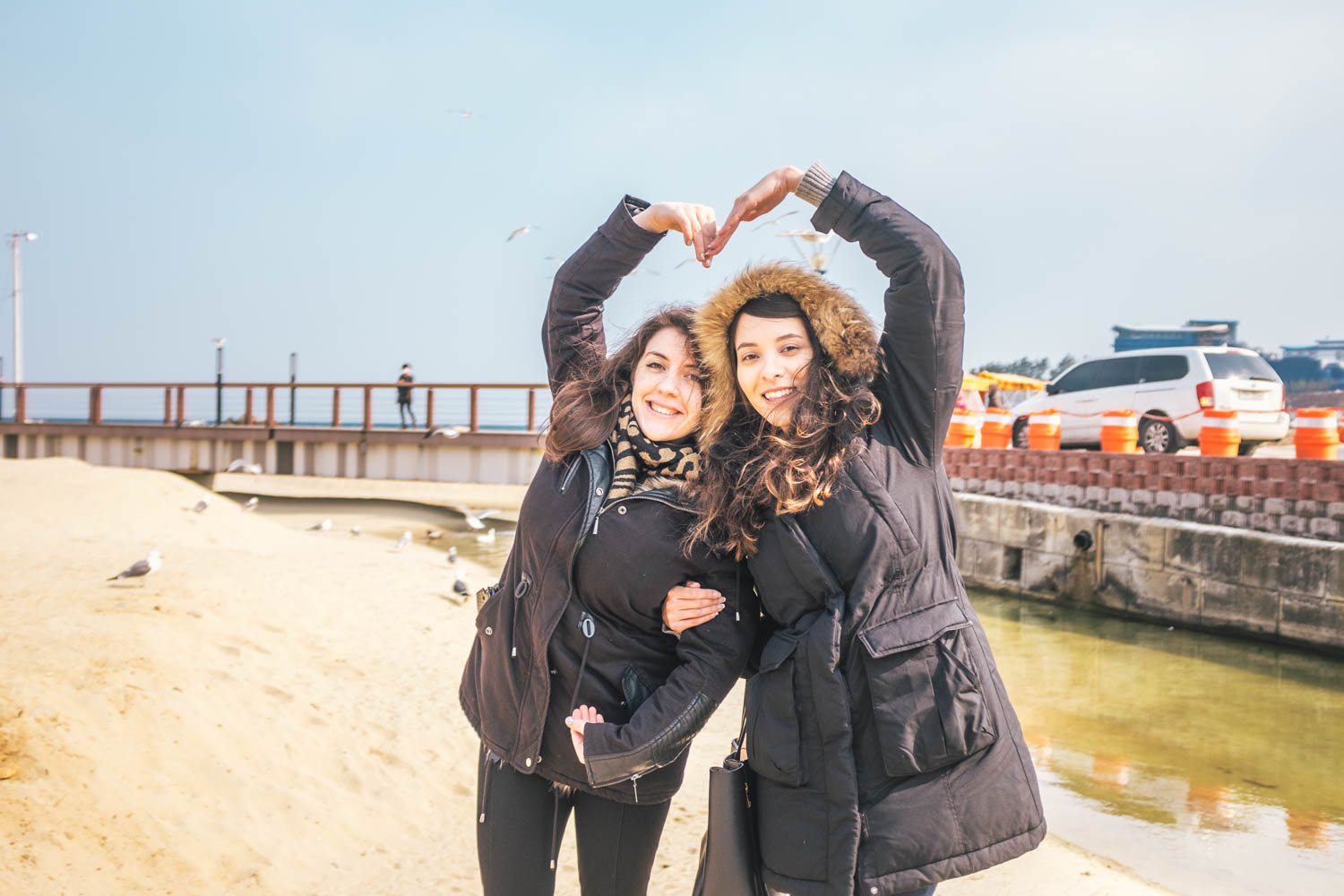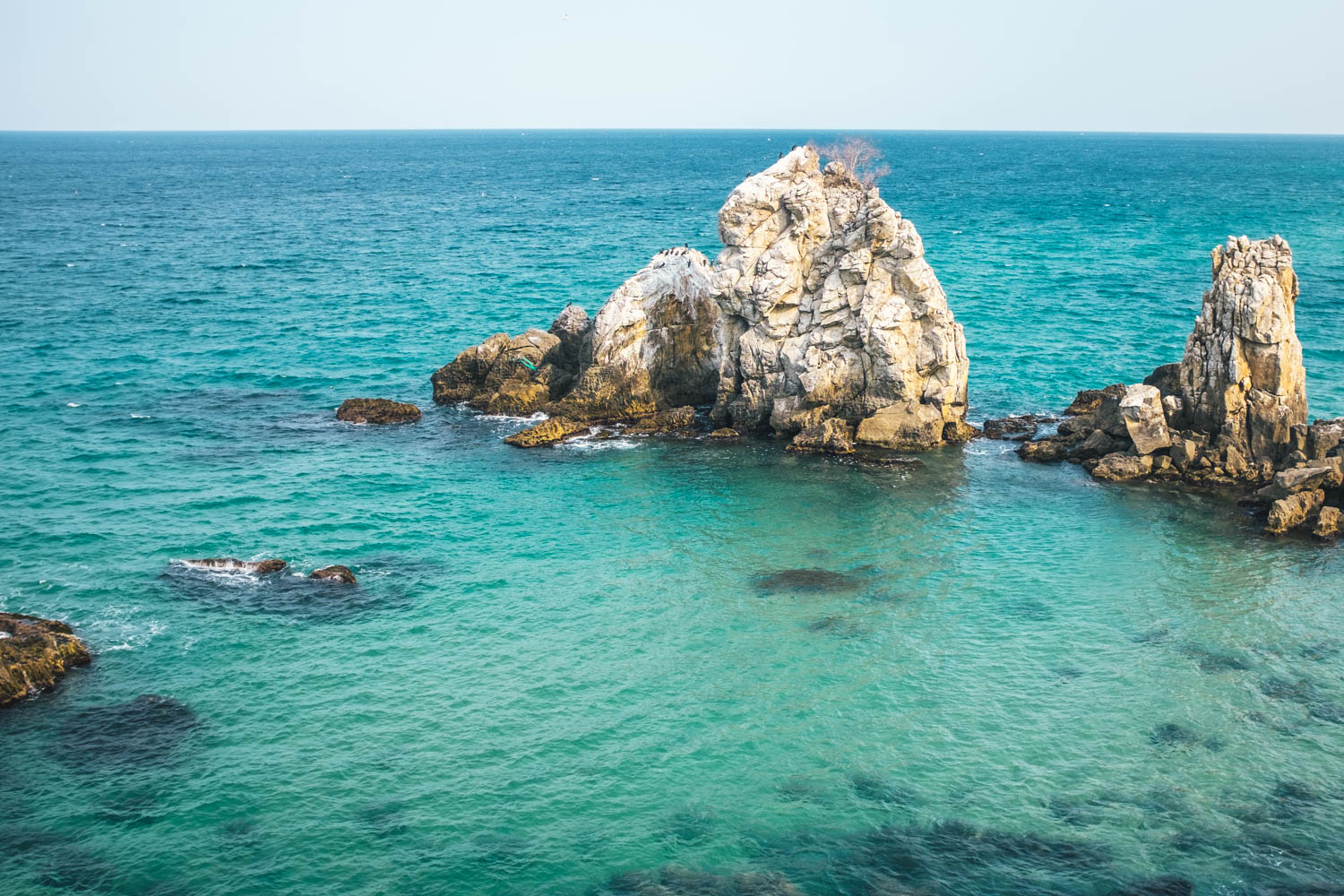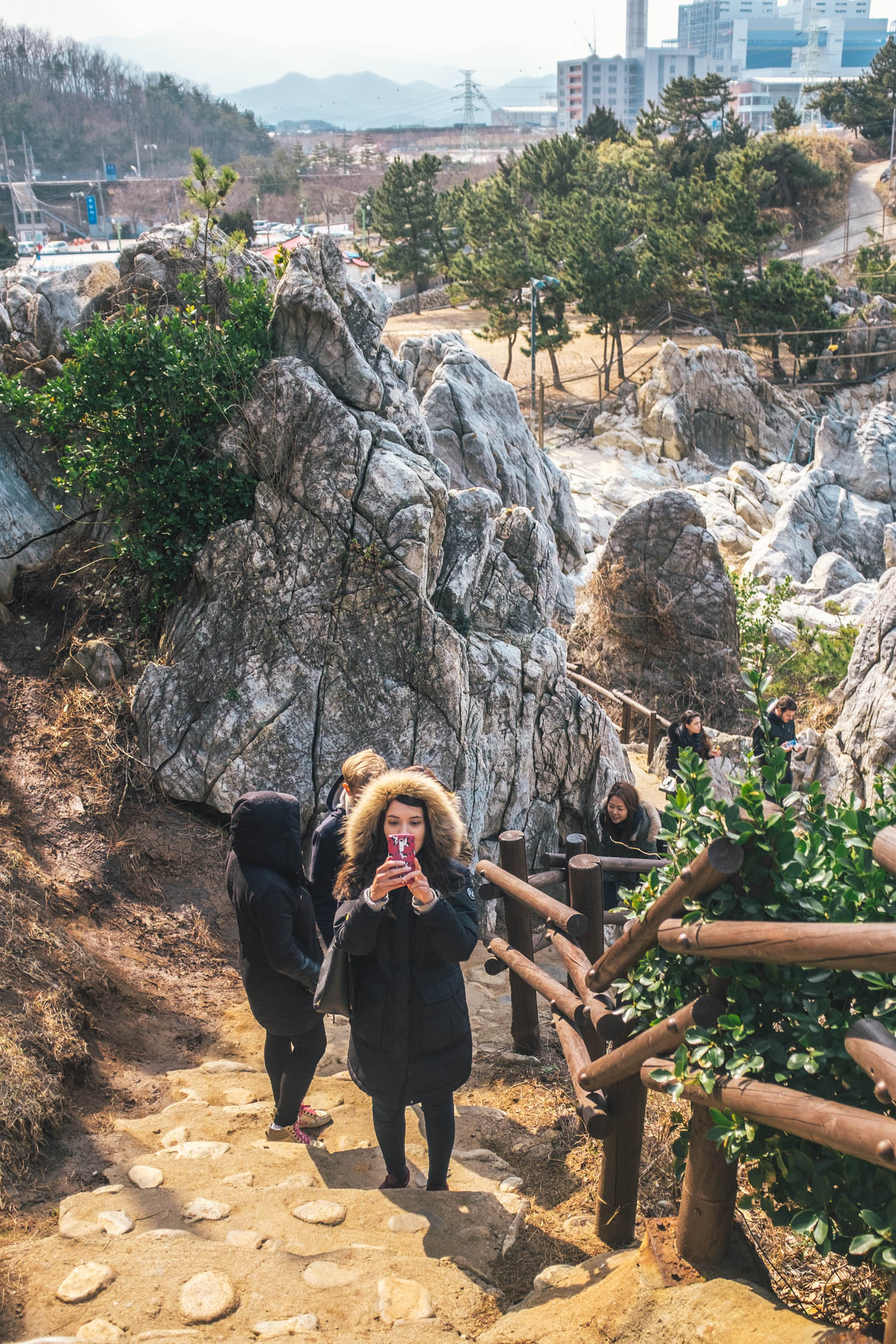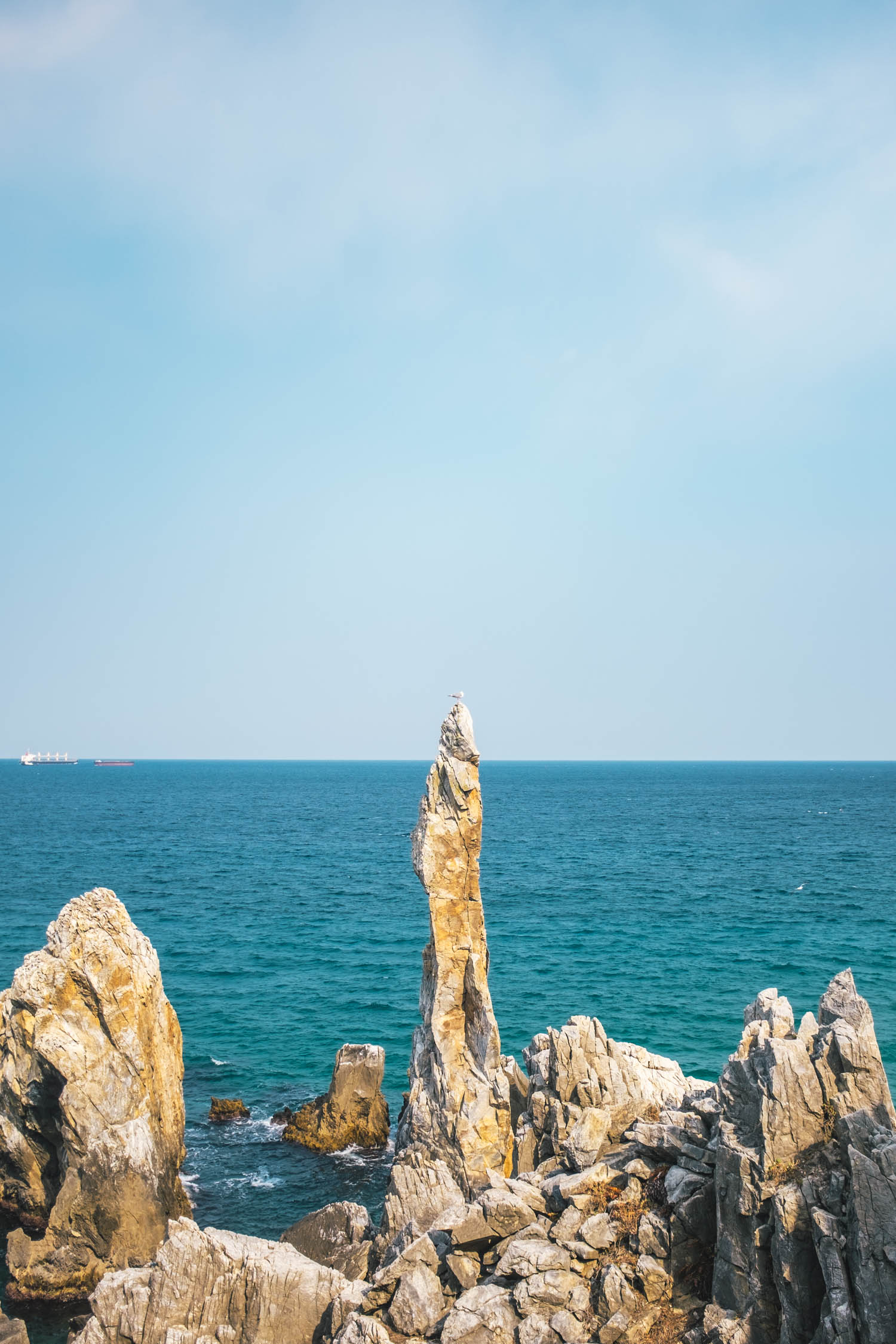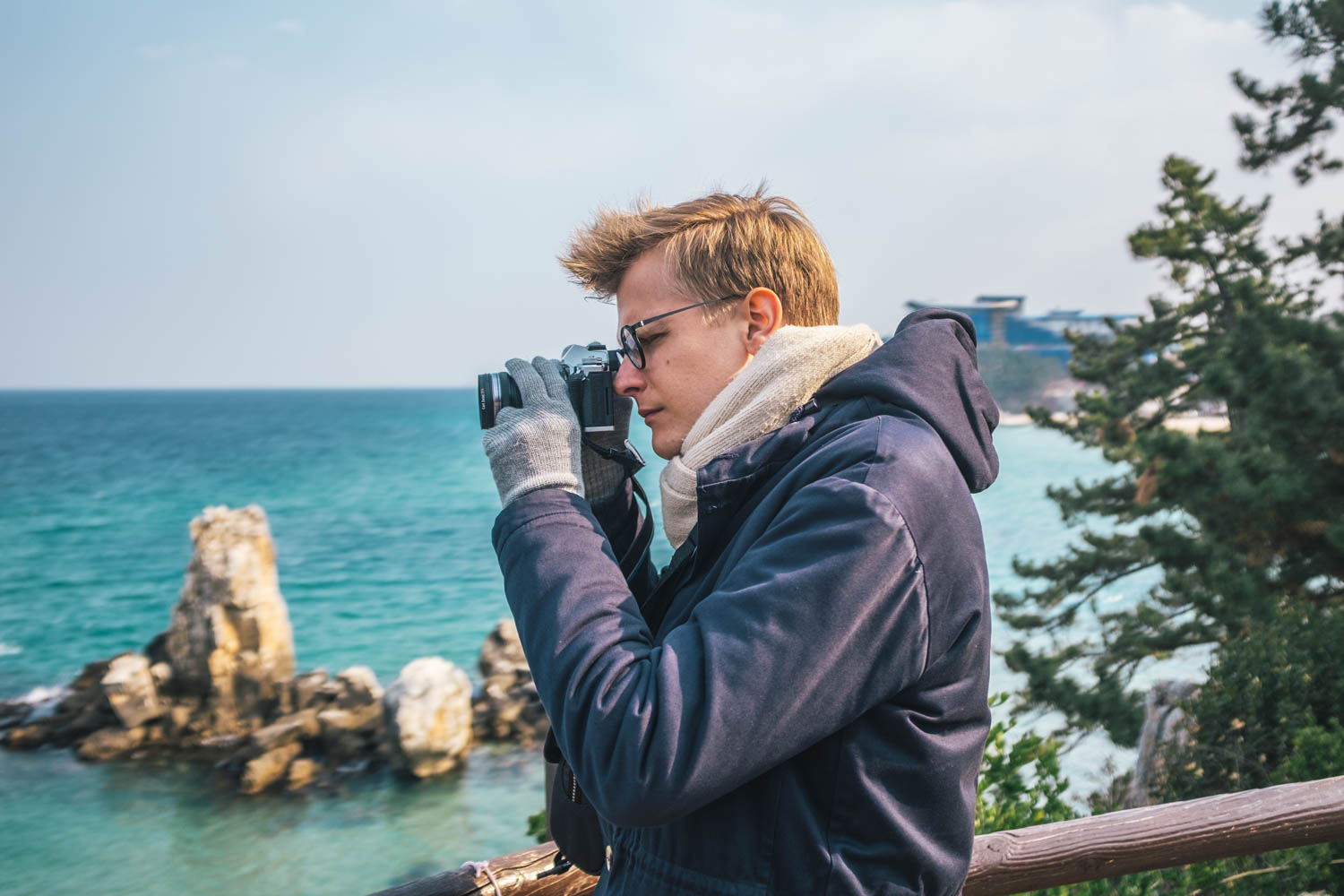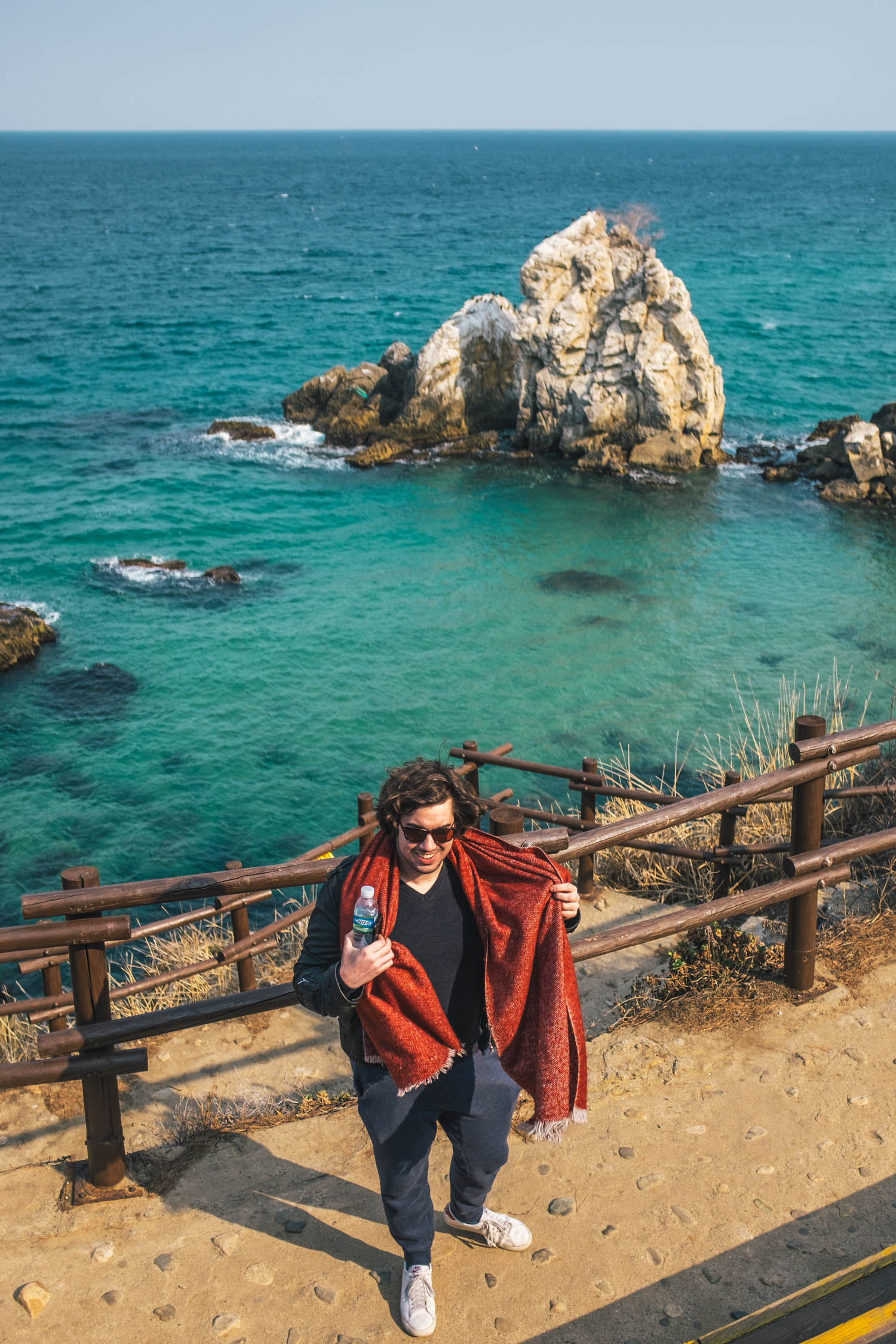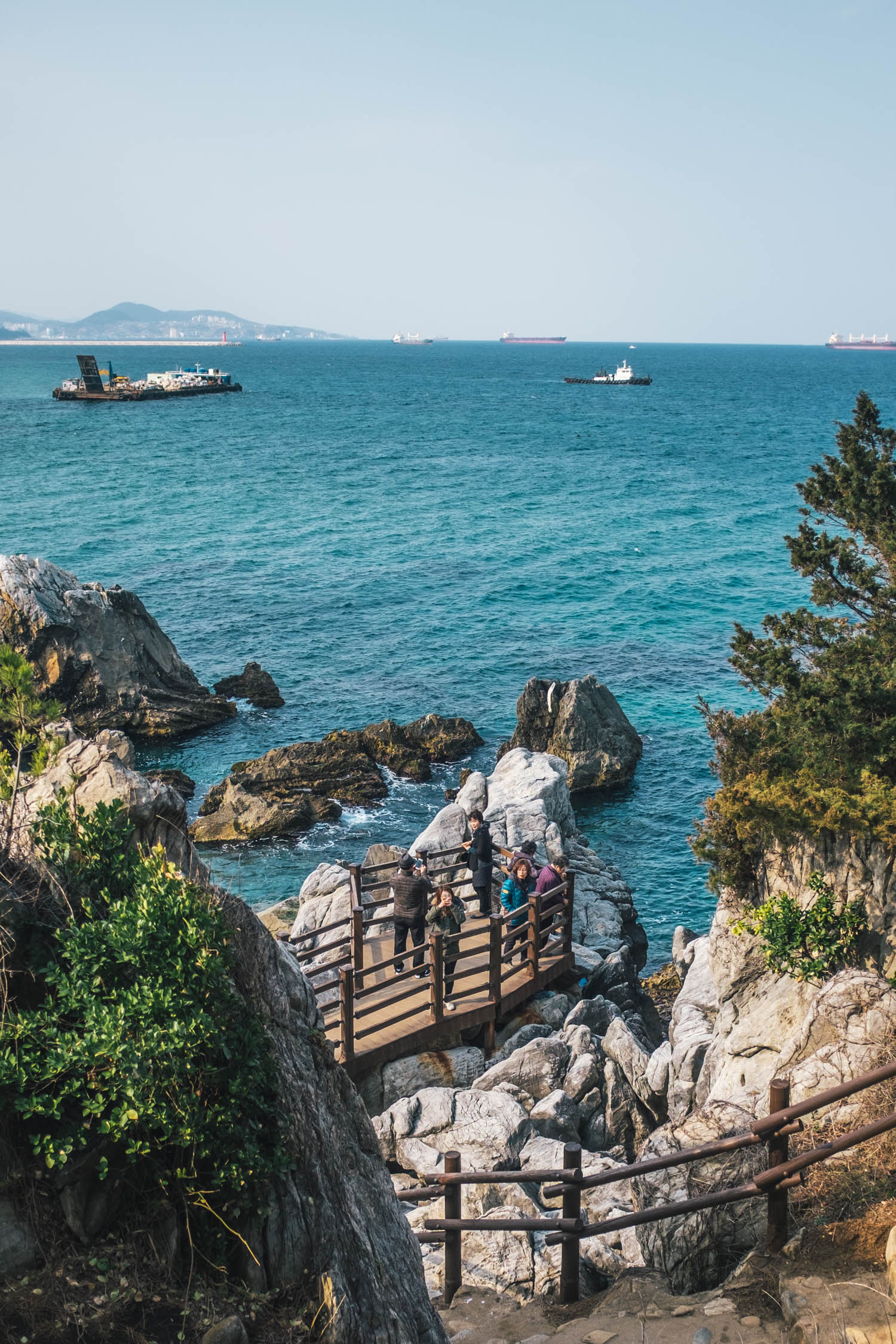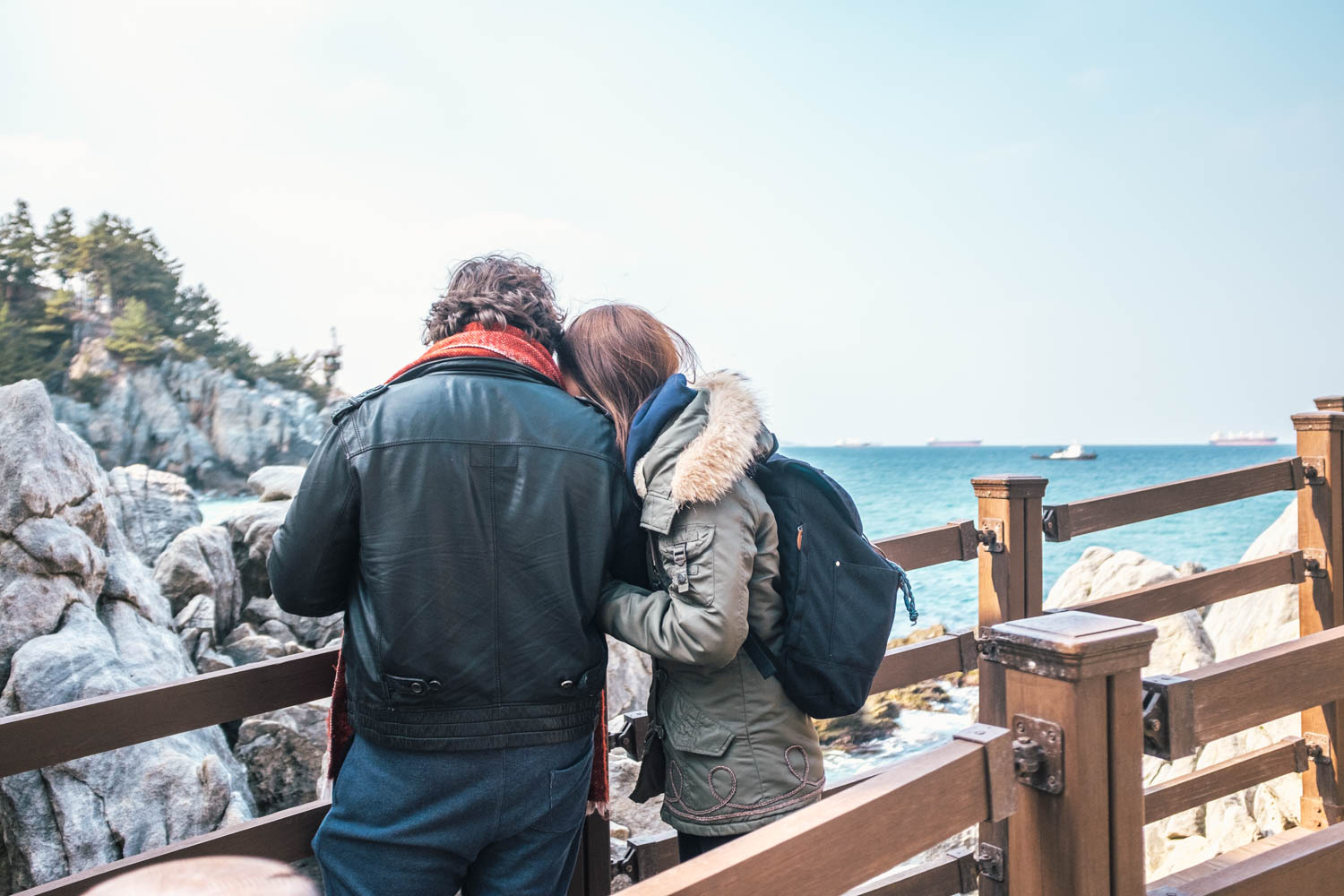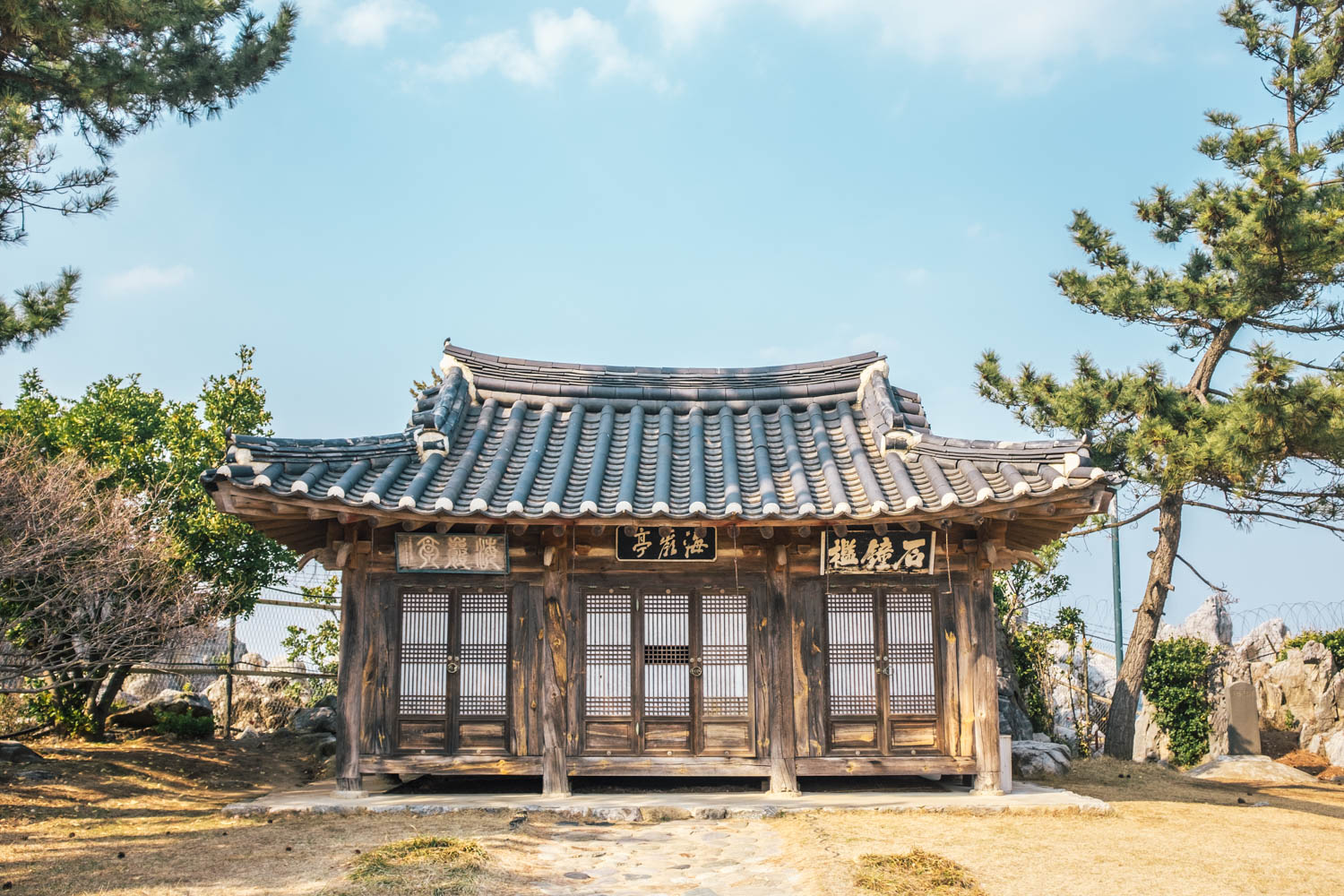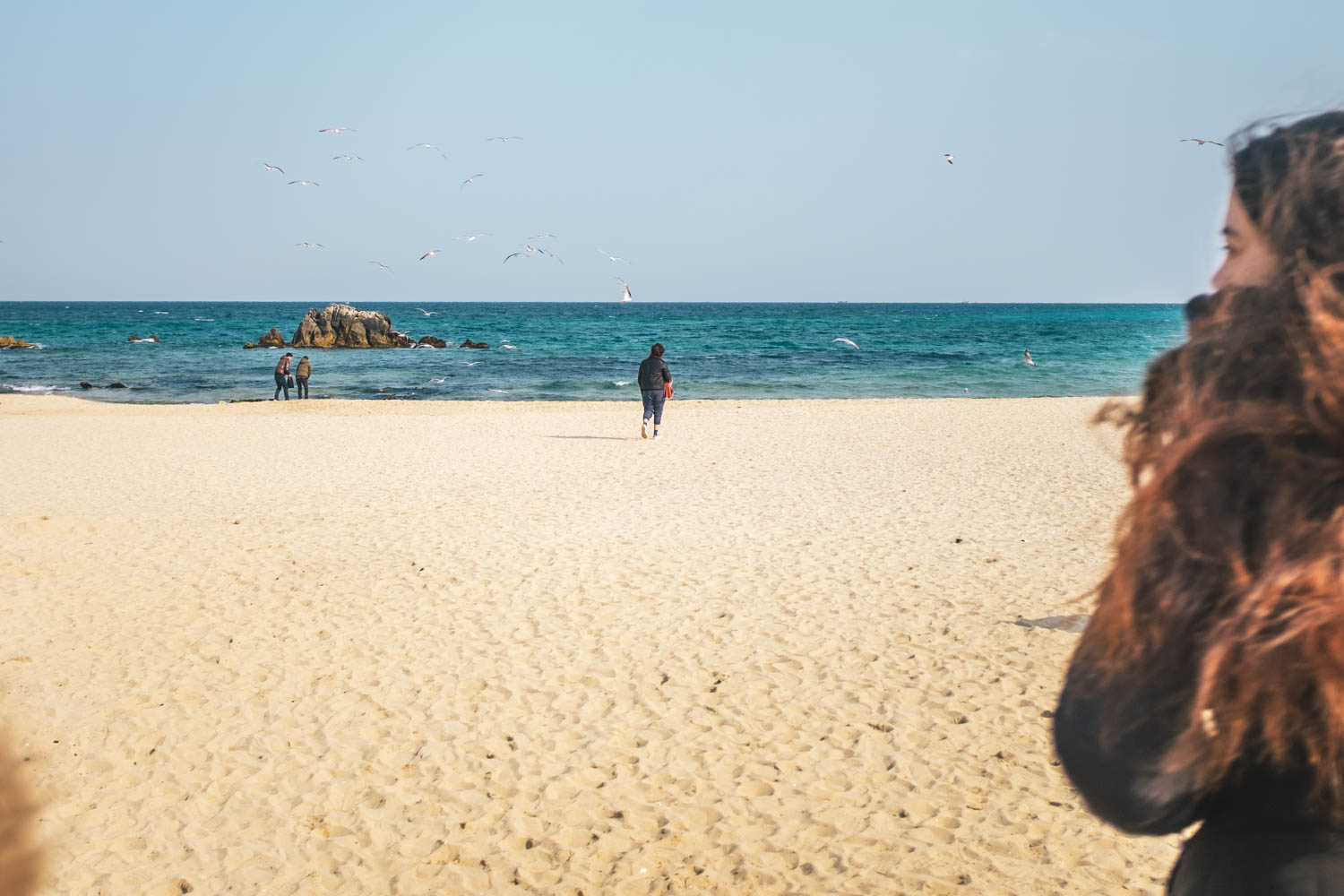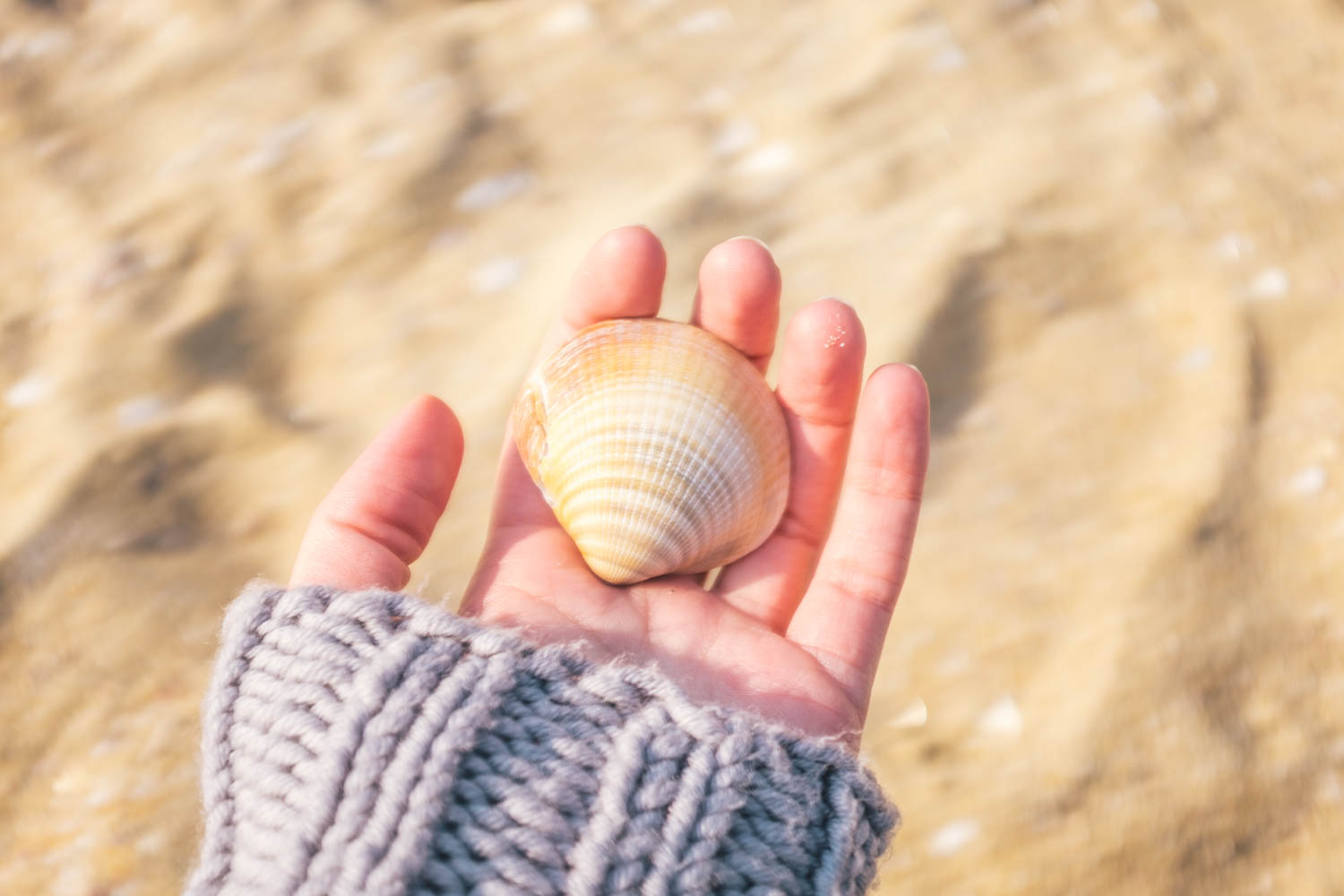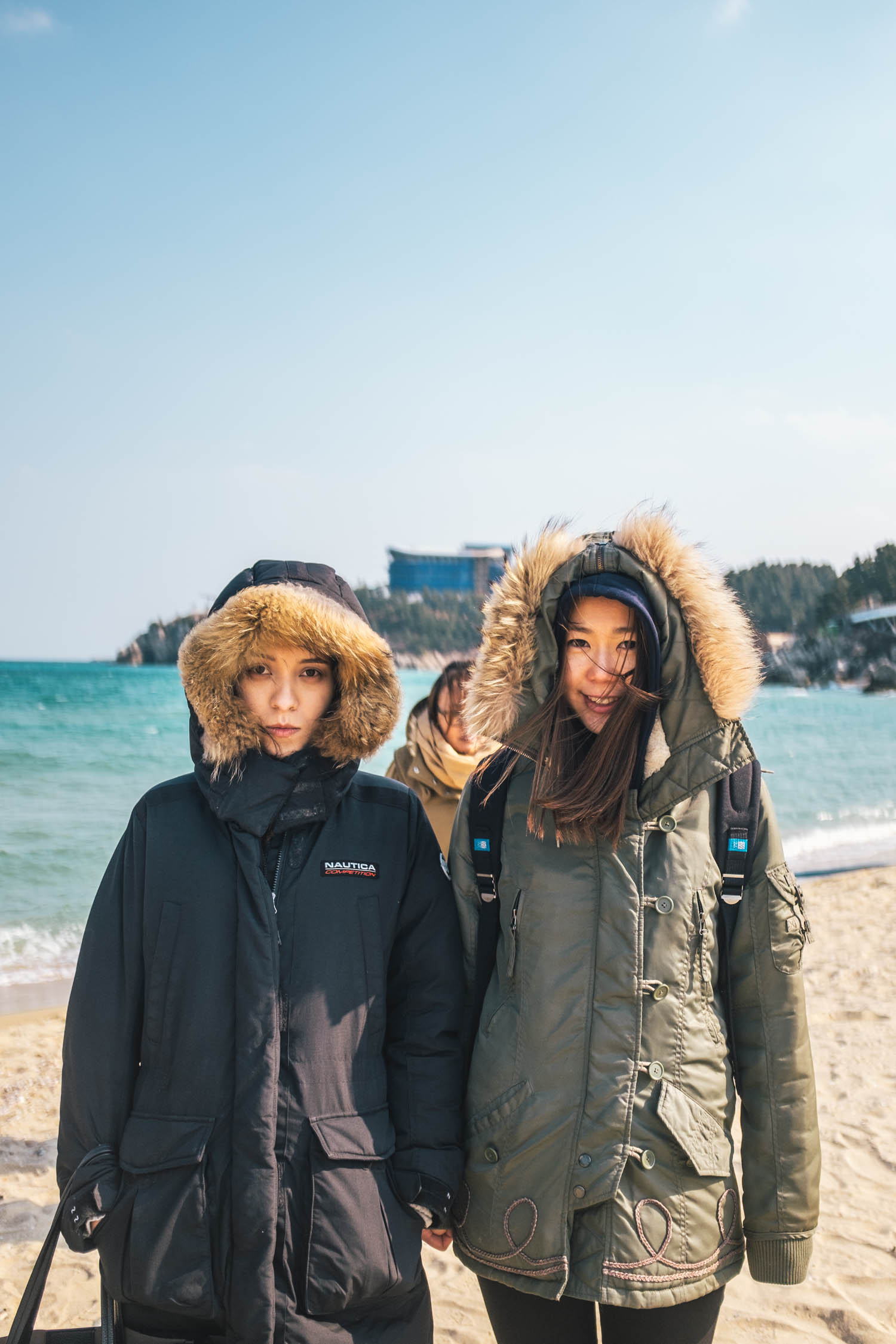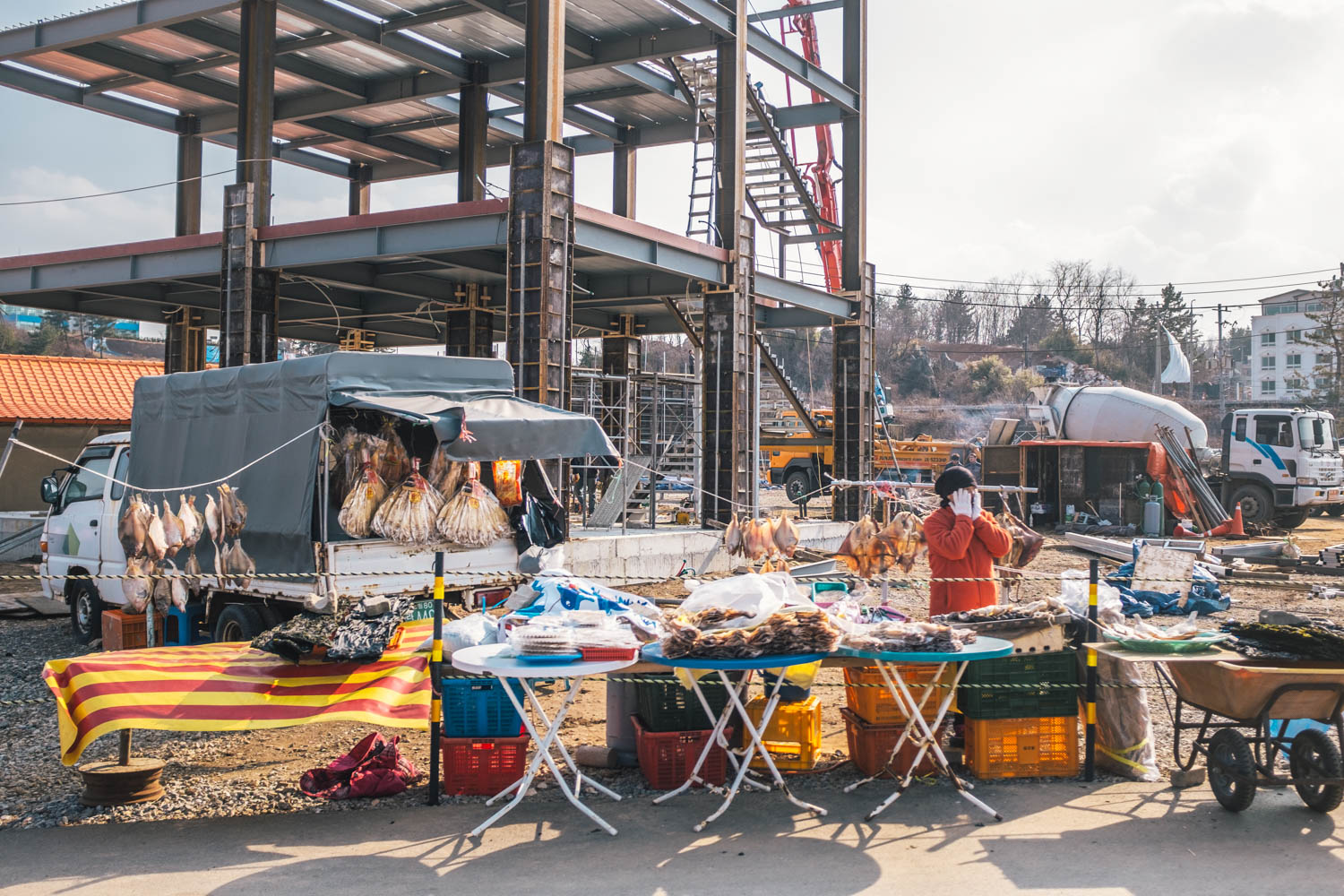 The night ended with a feast at a local restaurant where we were served fresh fish, lobster, shrimp and a myriad of other seafood delicacies. 맛있었어요!