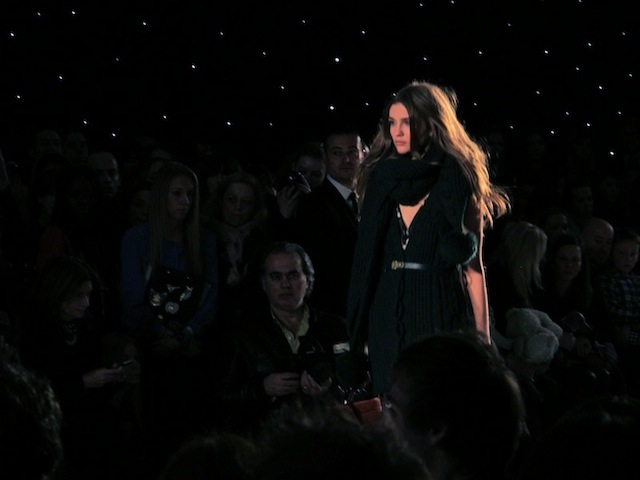 Mulberry's Autumn Winter 2011 collection was an ode to the old British countryside and classics of Roald Dahl, and especially The Fantastic Mr Fox. Soft grey, several shades of brown, dark autumnal reds and an amazing shade of light emerald green were the main colors of the collection that reflected the old, traditional English style of trench- and duffle coats. Long v-necked dresses, but also shorter and loose-fitted ones paired with knee-high socks, all accompanied by either a beautiful Mulberry bag (yes, I still very much wish for my own Alexa)  or a cute little terrier.
Sat on the fourth row, sing-a-long-ing to the tunes of Miike Snow's Animal mixed together with outtakes from The Fantastic Mr Fox, and together with both dogs (including a big St Bernhard) and children on the front row, the mood of the show was very easy-going and cosy.
And no, I still can't really believe that I watched Mulberry's REAL show, stood less than a meter from Olivia Palermo, Rosamund Pike and Kirsten Dunst, and spotted Garance Doré and Scott Schuman (again) in real life. Scott is so tiny, it's cracking me up every time.