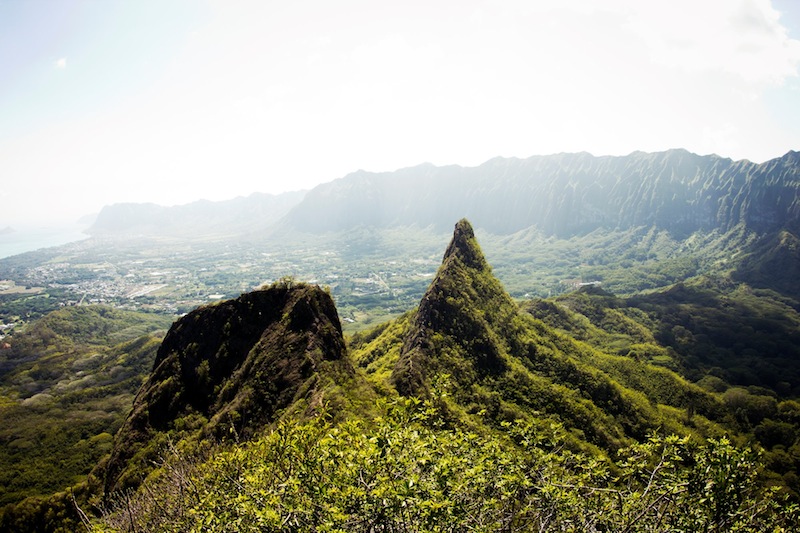 Two weeks ago I joined some fellow nature lovers and braved the trail of one of Oahu's most spectacular hikes: Olomana, also known as the 3 peaks. In the picture above you can see the second and third peak, from the tip of the first peak. The hike took us roughly 4 hours all together, with a small lunch break on peak 1 and a delay when I accidentally set of a small rock slide and cut/fractured my finger (totally my fault, Olomana is perfectly safe if you follow the trail). More on that later.
To get to the hike (if you ever travel to Oahu and love hiking): Follow the Pali Highway from Honolulu towards Kailua, till you get to Maunawili. Take a right off onto Loop Road and park before the bridge. If you want to you can take the bus: 57 from Ala Moana takes you all the way. Google map Loop Road and you're good to go.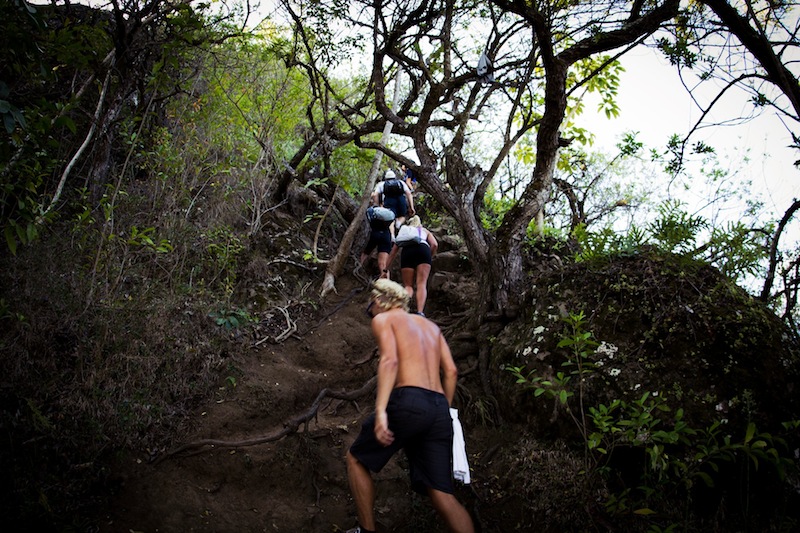 Continue up the road until you get to the trail head on the left side of the road. You can't miss it. And then the climbing starts. The trip up to the first peak is by far the longest, and you'll want to bring enough water for this part. Cardio is not my thing, so I was near death during this first part. Yeah, I'm not proud of it.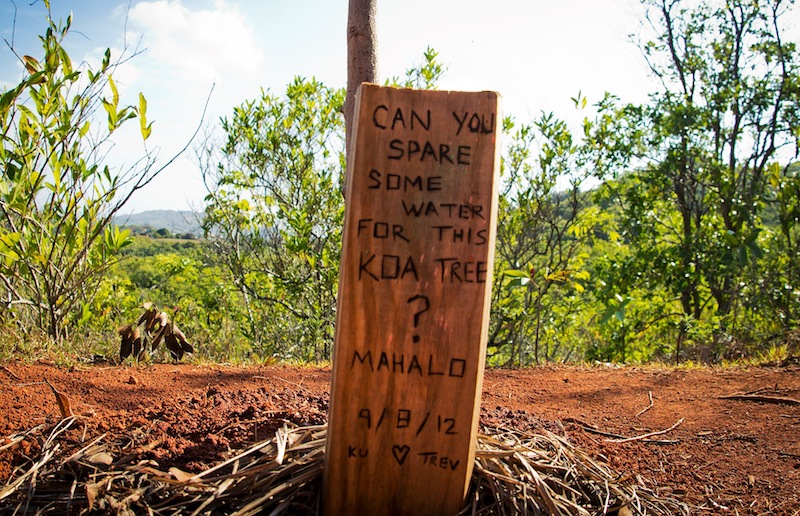 I gave the tree half of my water bottle (brought two). Regretted it on the way back when I ran out of water in the scorching hot sun. Hopefully brought me loads of good karma though.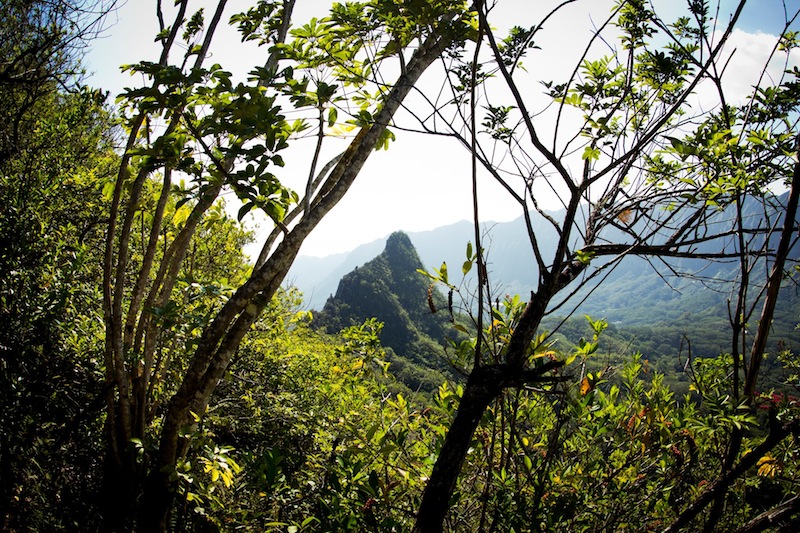 Peak 3 in the distance.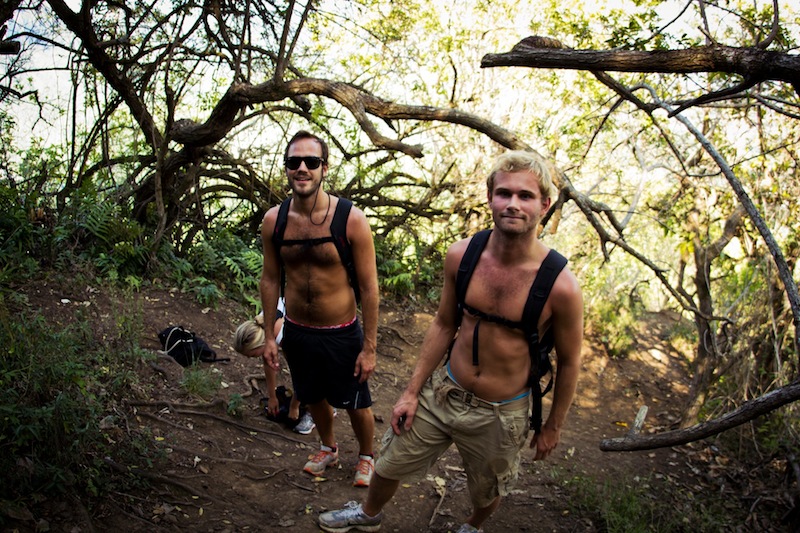 Happy hikers.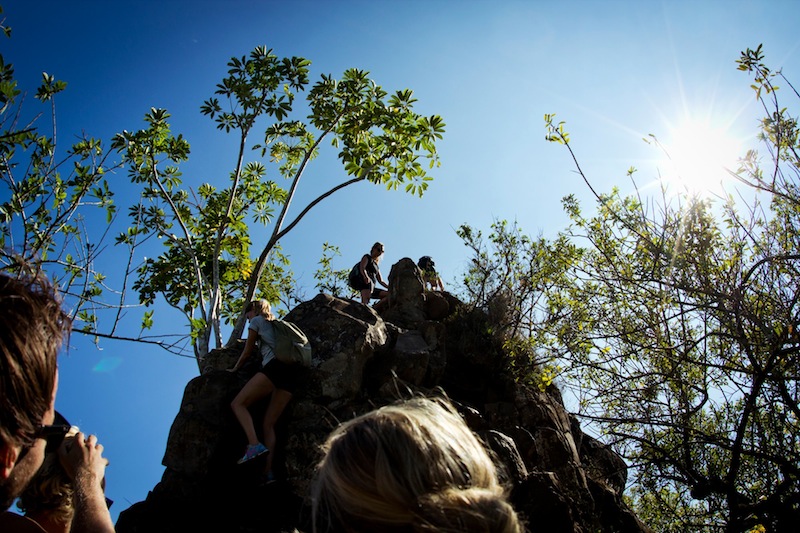 One small rock climbing bit before you get to the top of peak 1. No sweat.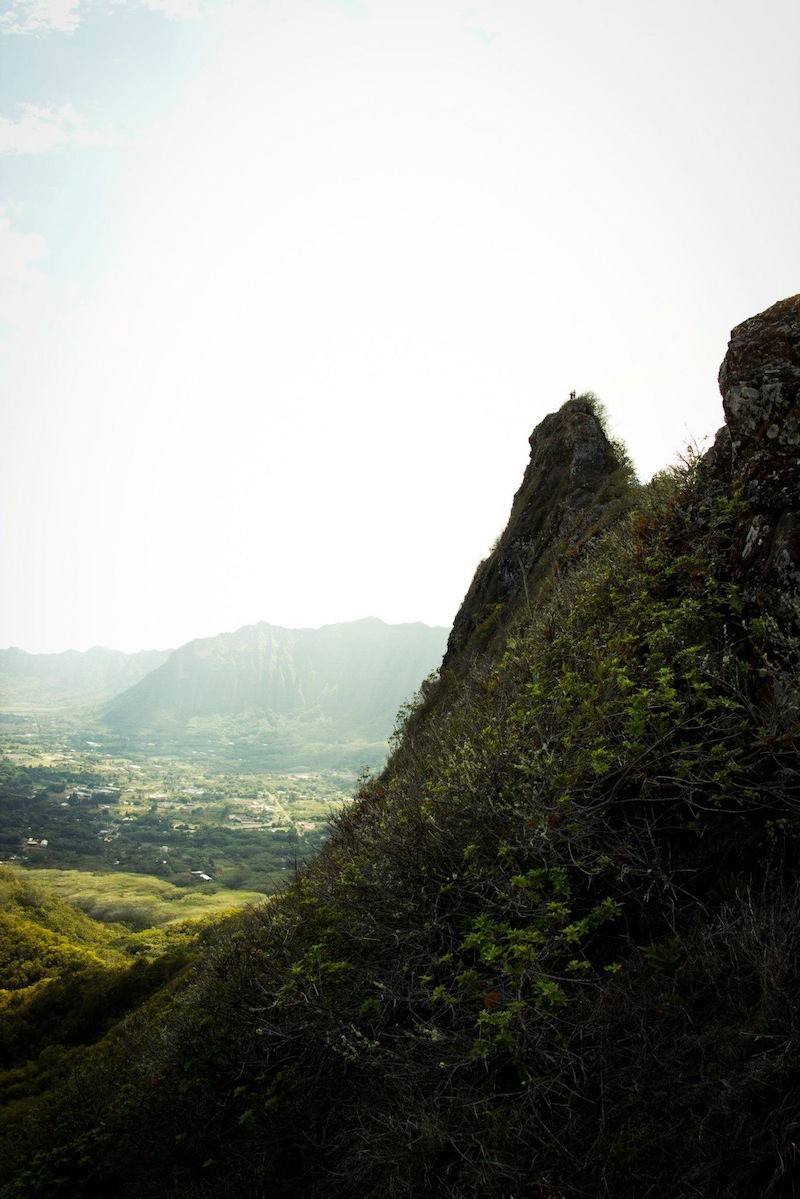 Hillside is pretty steep from peak 1 to peak 3. Wouldn't recommend falling off the trail.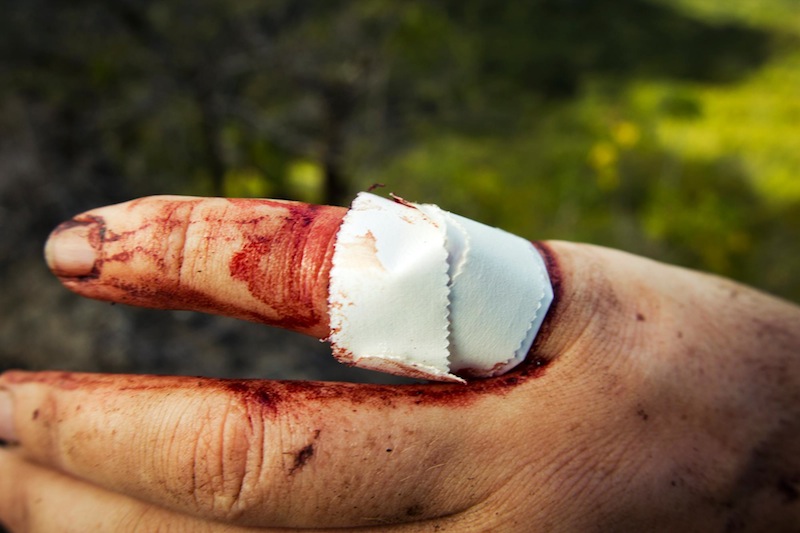 Accidentally set off a small rock slide that cut and fractured my finger while trying to take a short cut/detour on our way to peak 1. Note to self: stay on the trail. Managed to finish the entire hike on pure adrenaline though. Totally worth it.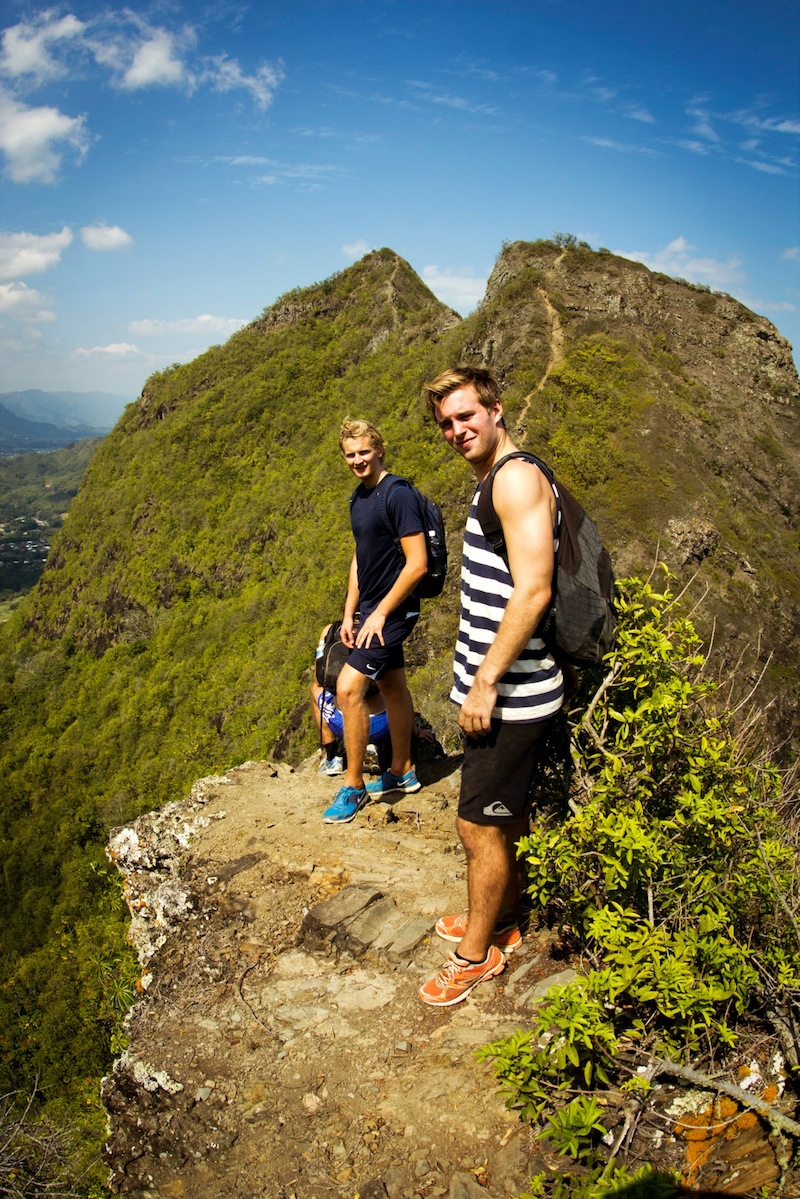 Gutta på tur. Heading back (peak 1 and 2 in the background) with the guys. Behind Theis and Hallvard you'll see Magne getting ready to climb down the trail again. The third peak is all about rock climbing, and it's actually a lot easier to get up than down. I'm a fairly good climber, so I didn't have too many problems with this one (even with an injured hand), but if you're not an experienced hiker, peak 1 and 2 might be just enough excitement for you. That being said: the climb up and back from peak 3 was pretty awesome.
Olomana, I'll be seeing you again!