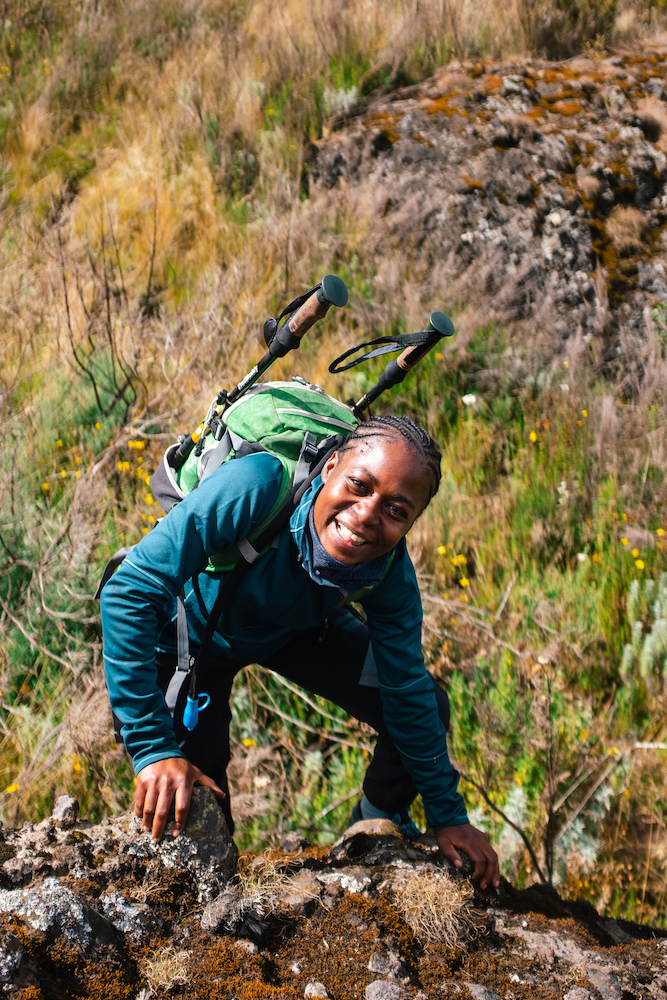 Over the last four years, I've climbed every mountain, hill and anthill across Uganda. The conical volcanos of the Virungas, the rock formations of Karamoja, the raw beauties in Rwenzoris and a host of others in between.
Every mountain except Mt Elgon.
This February, I was finally ready to check it off the bucket list.
This dormant volcano is the fourth-highest mountain in East Africa (if you count the Rwenzoris as one mountain, which we often do here), standing at an easy-to-remember 4,321 meters above sea level. It straddles the border between Kenya and Uganda, with its highest summit, Wagagai Peak, on the Ugandan side.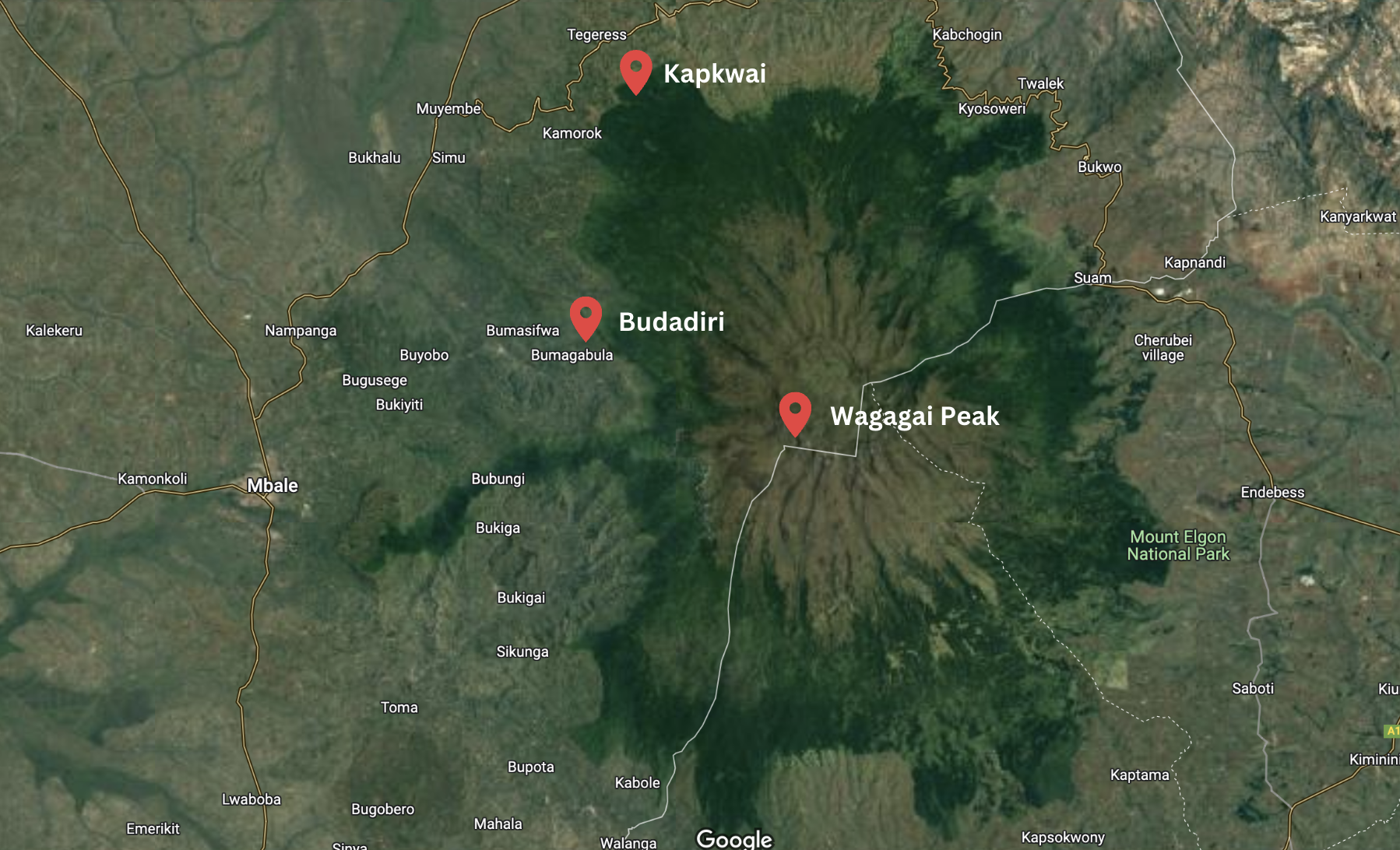 Our journey to the top of Mt Elgon began in Kapkwai, in the northern foothills of the mountain. We followed the Sipi-Sasa trail from Kapkwai to Wagagai Peak, camping along the way for four days. The trek takes you across beautiful hills, up steep inclines and over rocky terrain.
Mt Elgon's ecosystem is truly unique, with a mix of tropical and montane forests, bamboo zones, and heathlands. The mountain is home to a variety of wildlife, including elephants, buffaloes, and primates such as baboons and colobus monkeys.
The weather on Mt Elgon is notoriously cold and windy, but plenty of thick socks, fleece-lined hoodies and hot water bottles (thank you to our wonderful organizers: Nkwanzi!) saved the day.
Most people choose the 2 (or 3) day Sisi trail via Mude Camp to Wagagai. We choose the longer, scenic route. Here is why: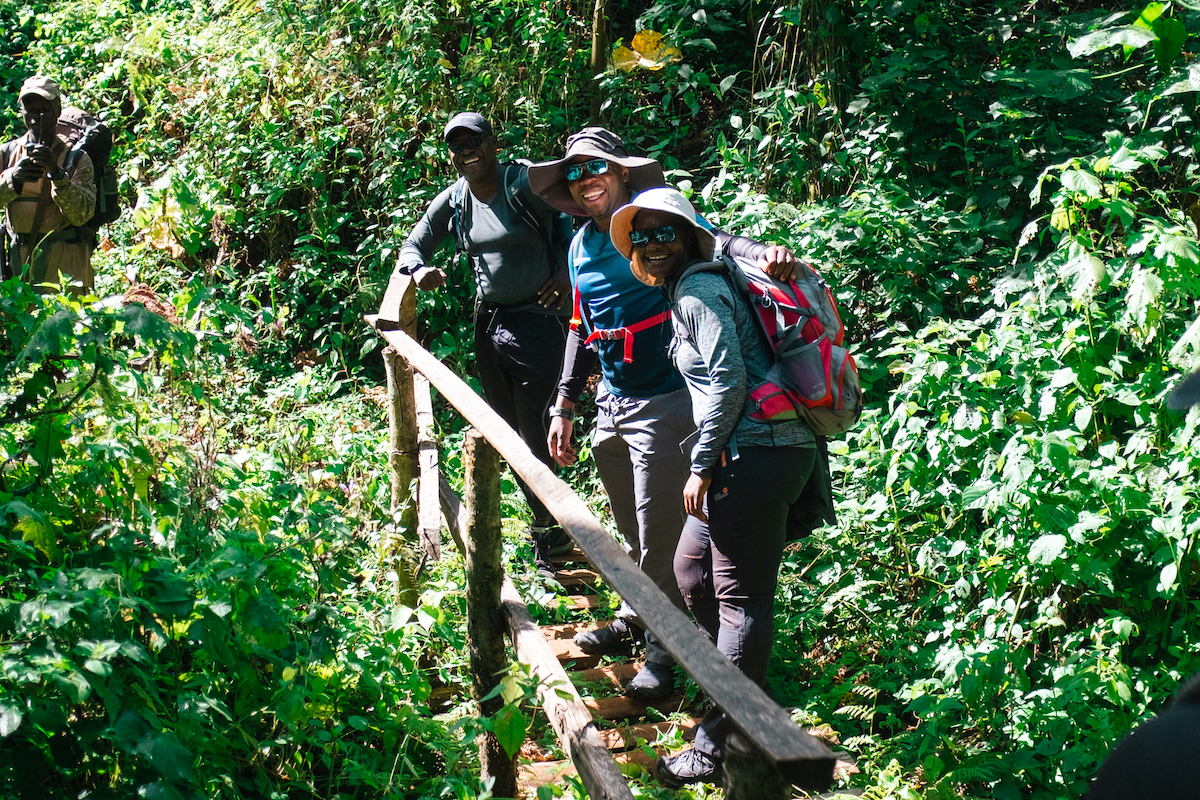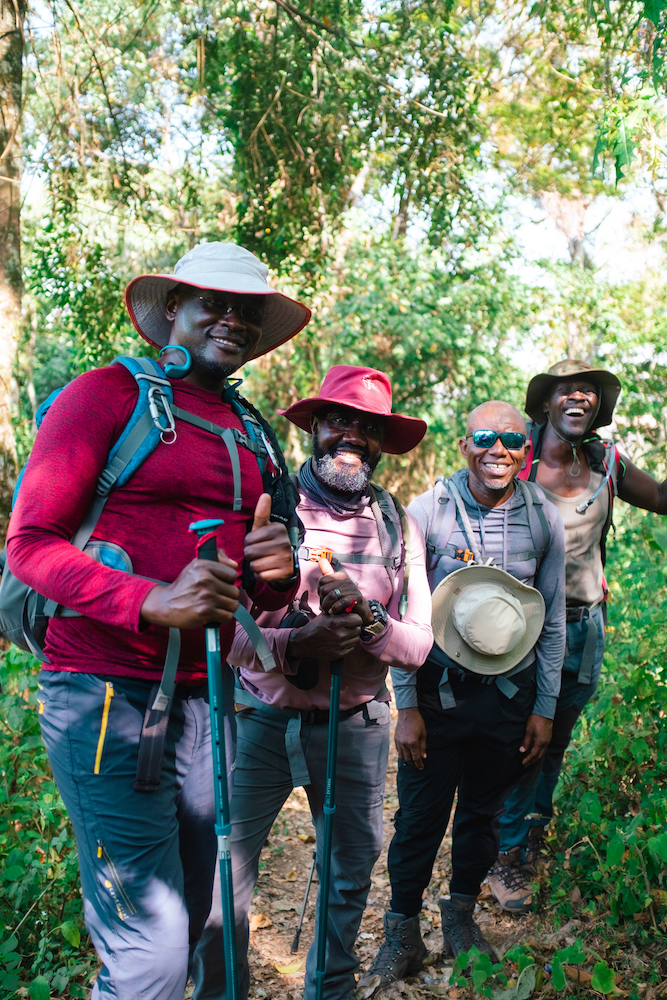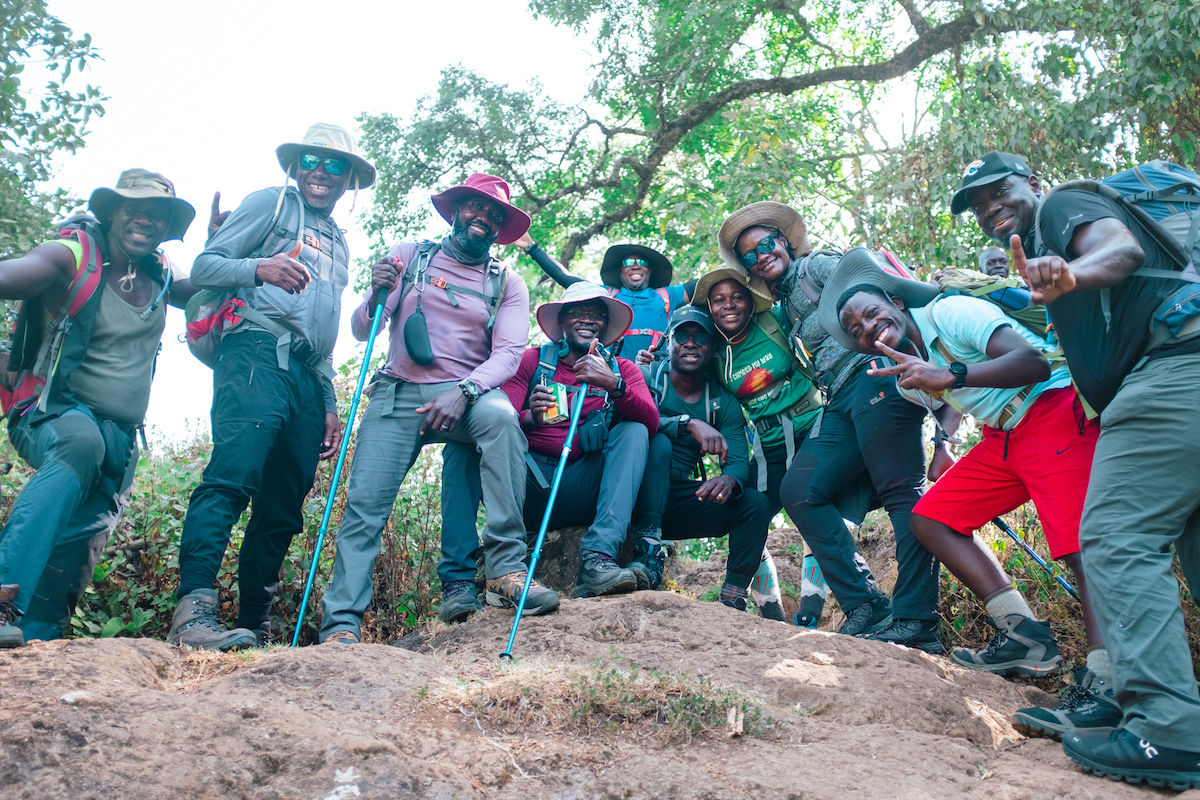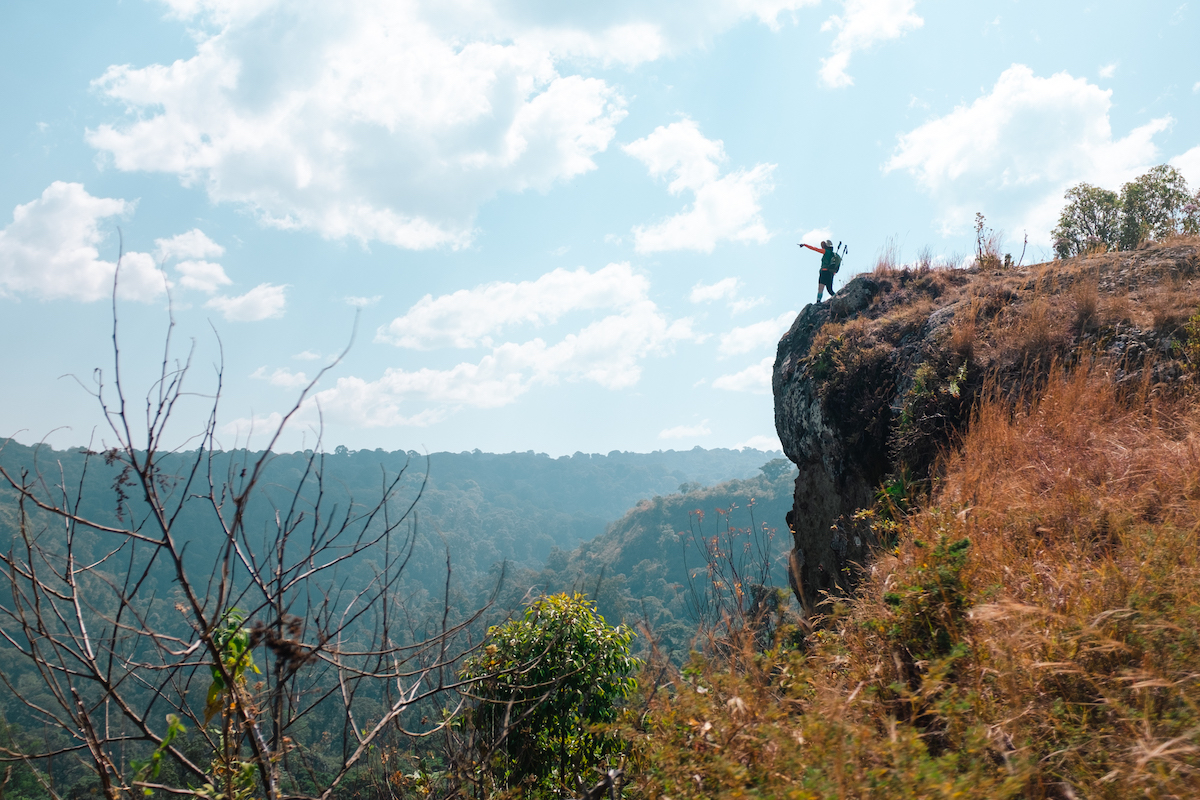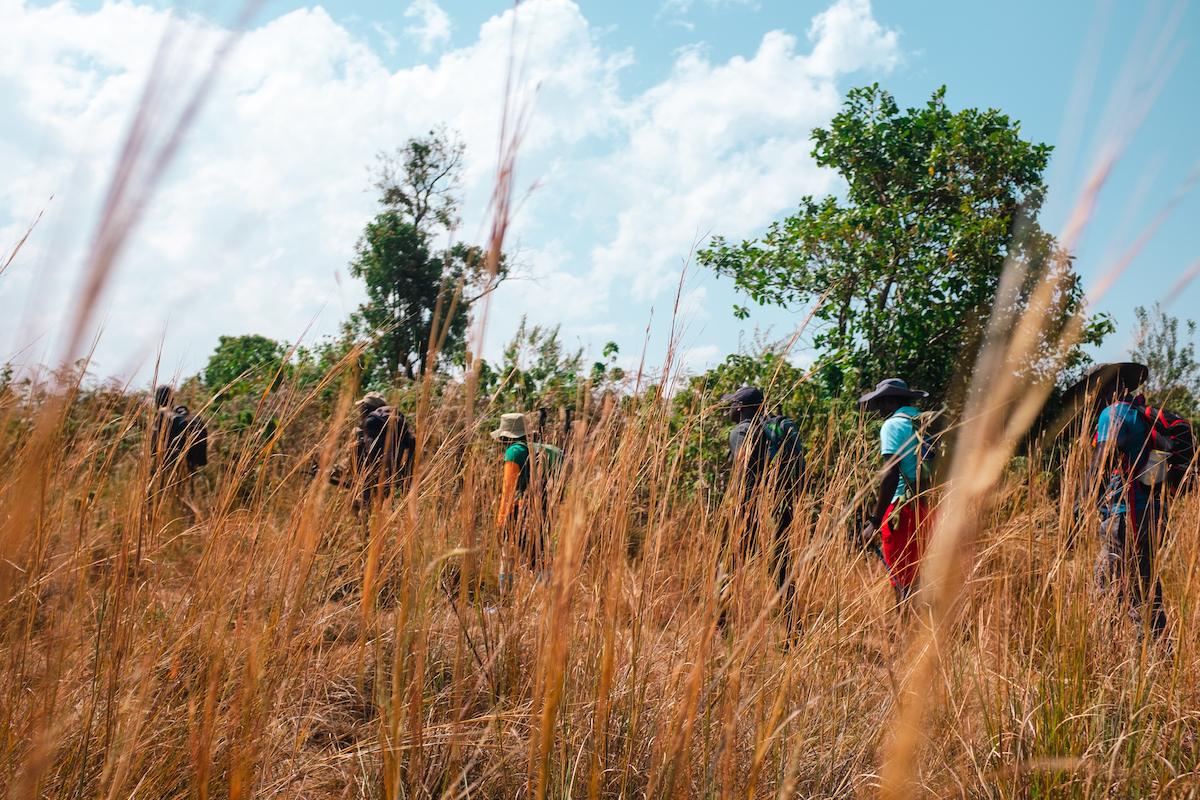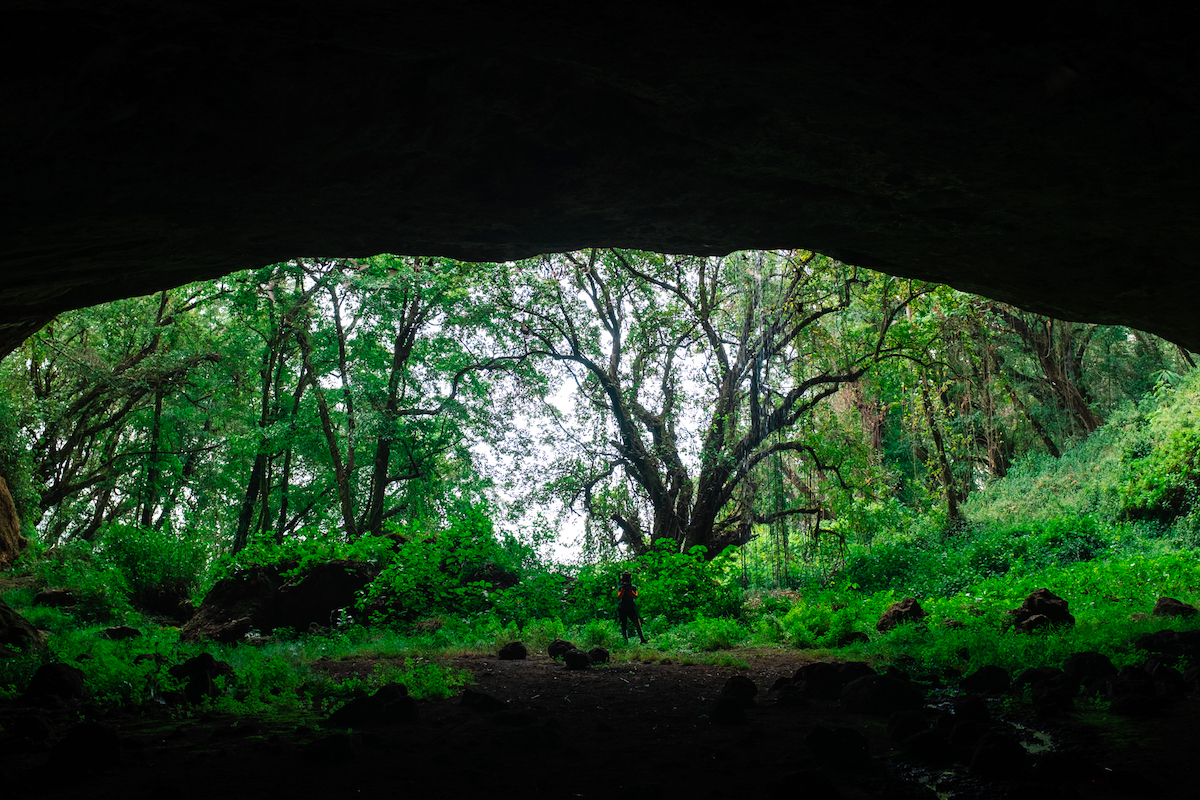 At the Tutum Cave, where we camped our first night, we even had our own private waterfall shower. Combined with Teddy's moringa oil (Qwezi), it was the closest you get to a luxury experience in the wild: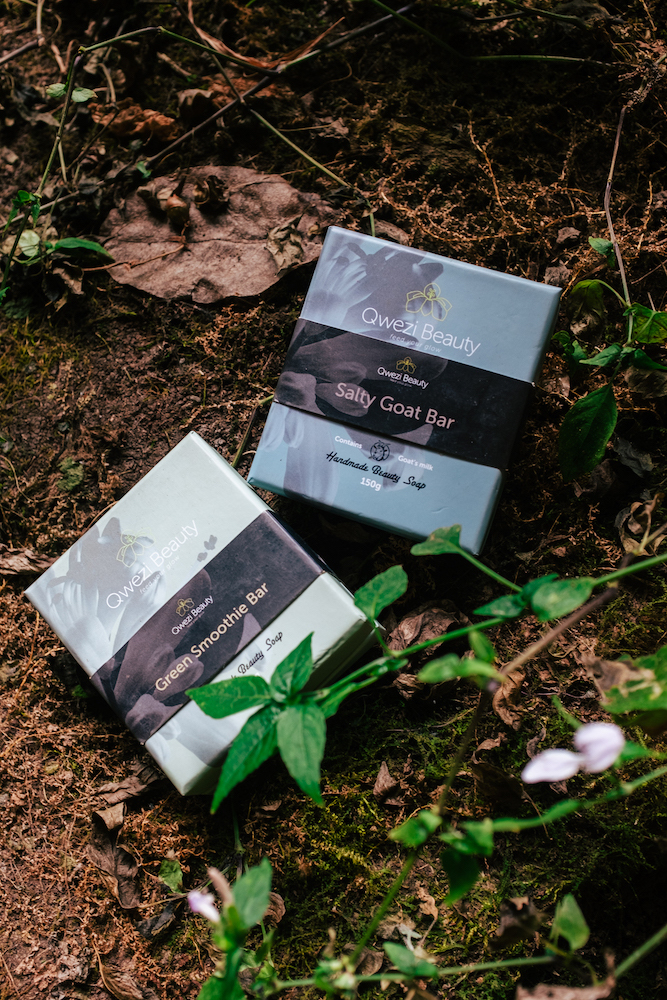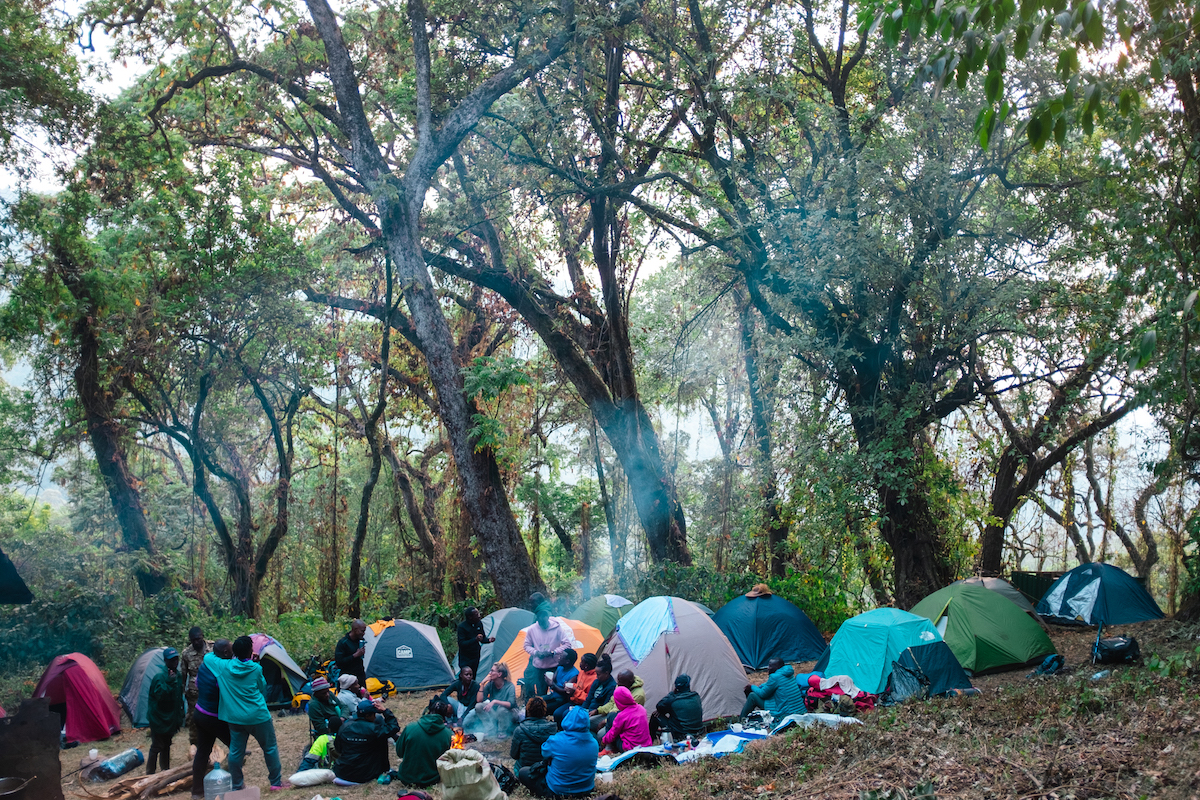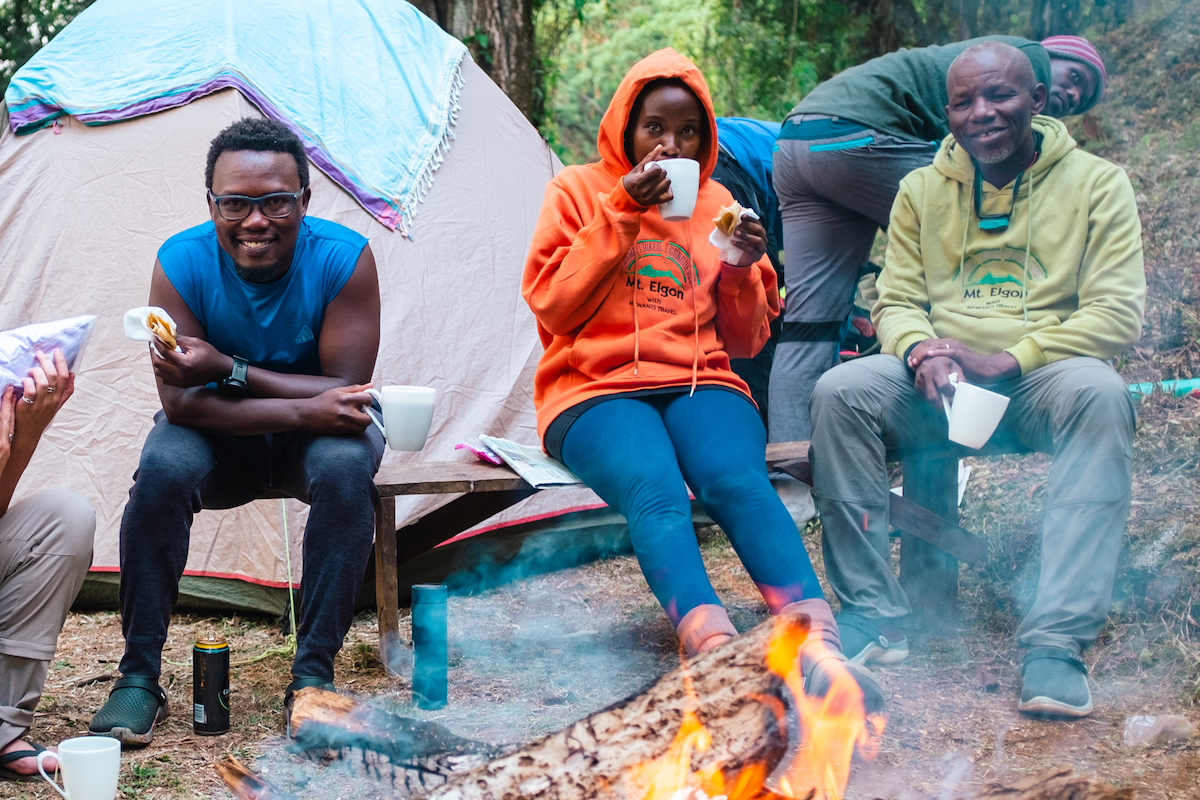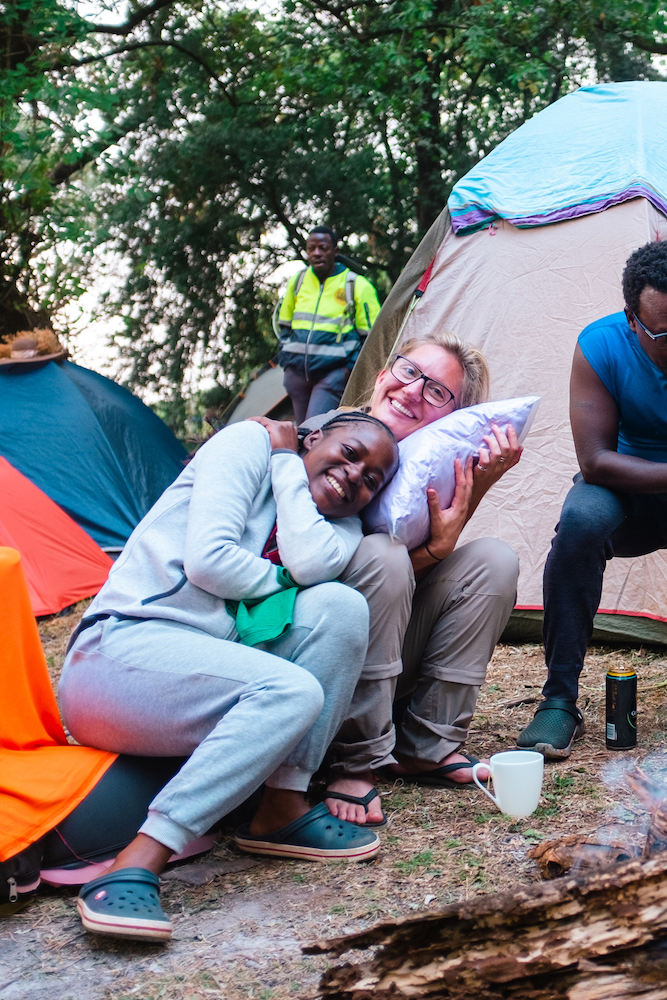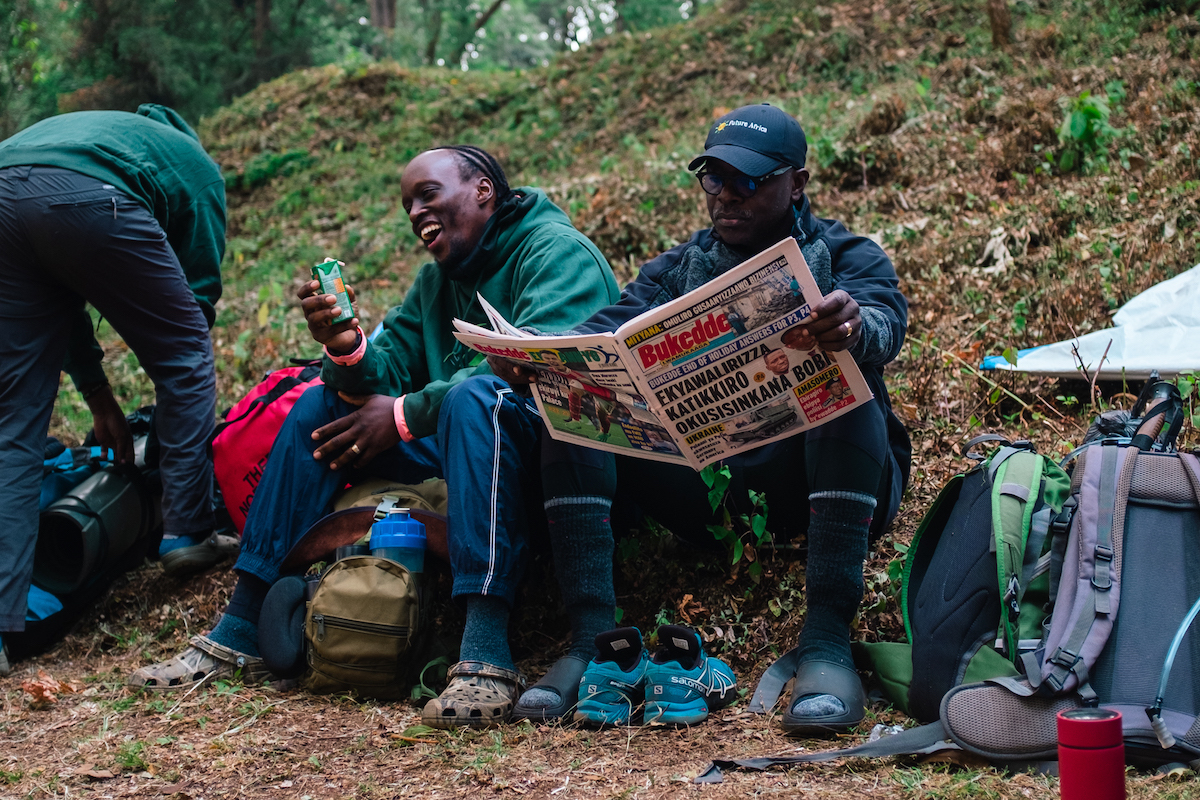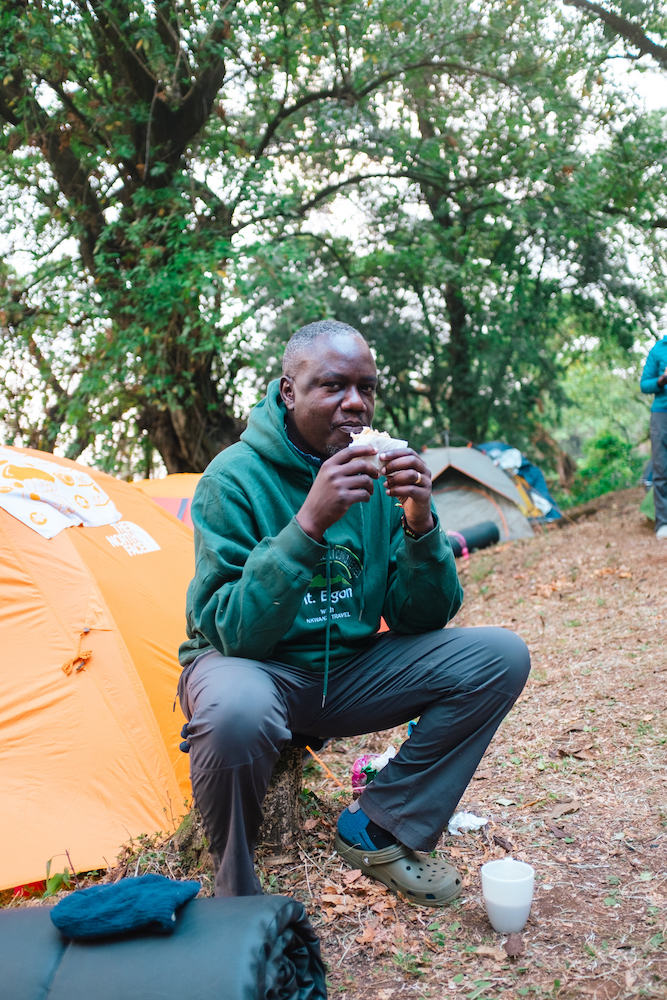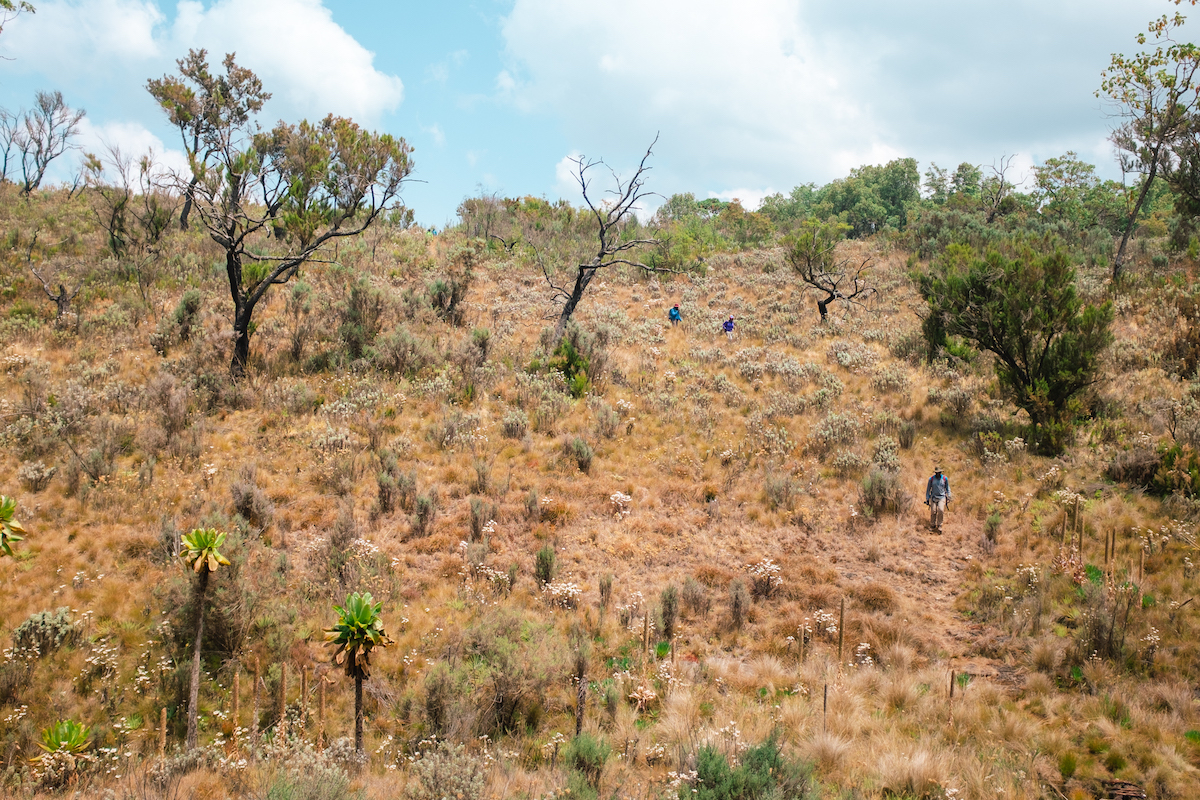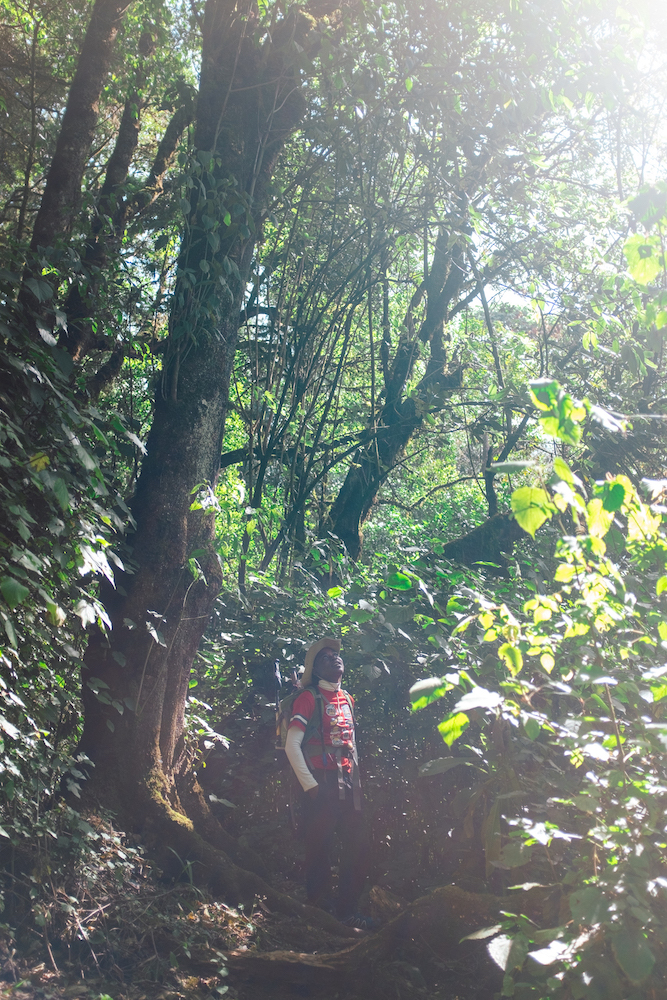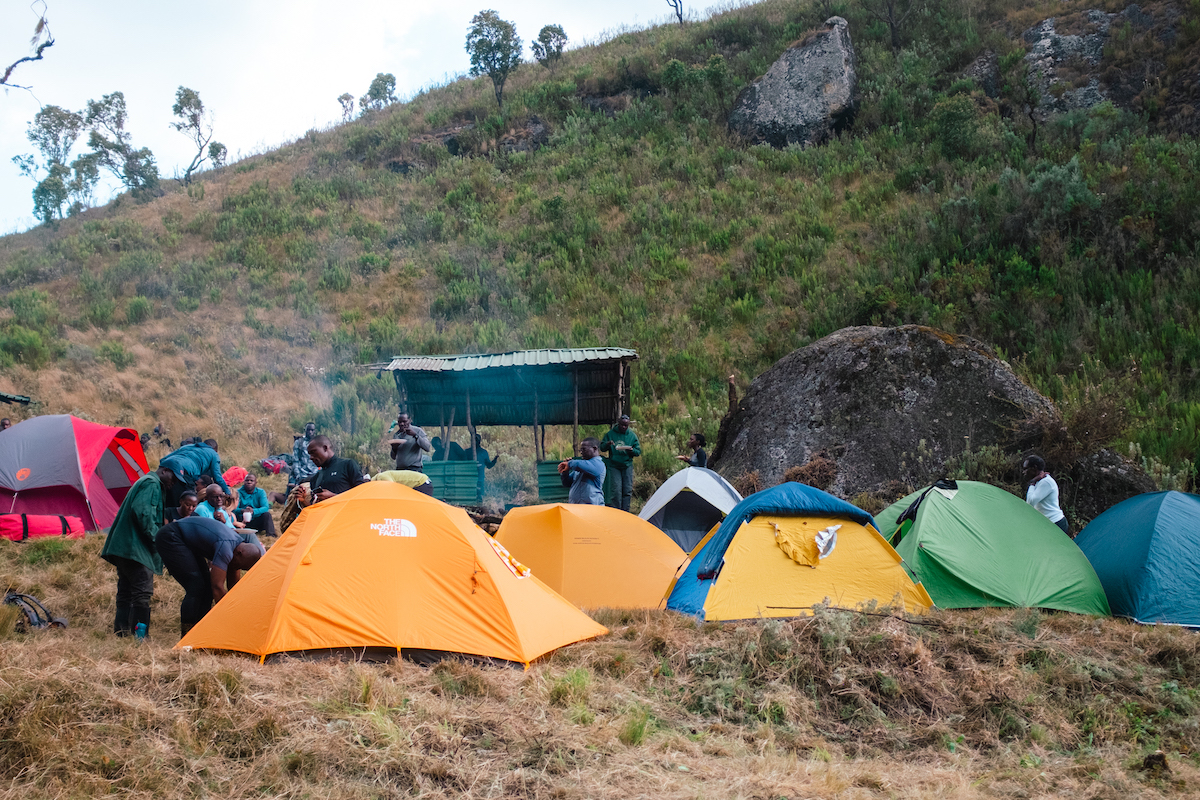 Our camp at Kajere, where a river ran through the camp (and gave us another bougie washing opportunity).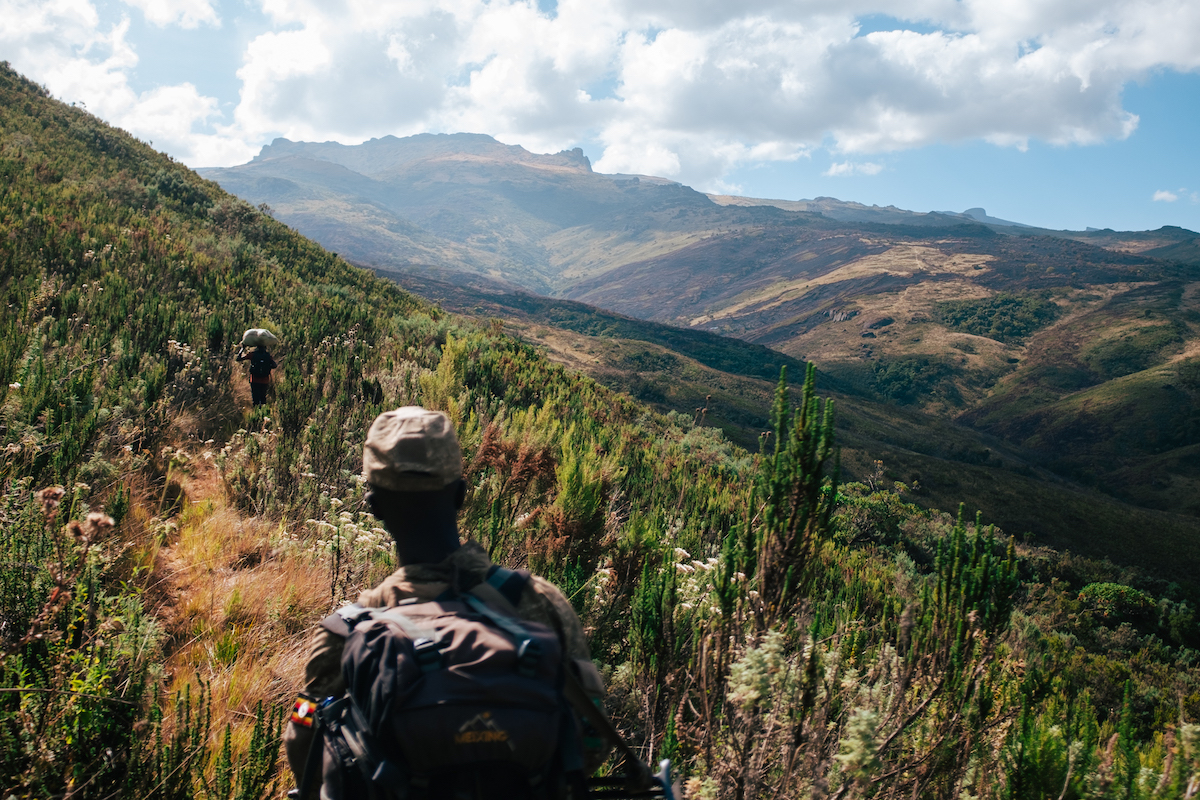 Elgon gets a lot of wildfires. Some start naturally, and others are due to hunters who start small fires to smoke out bees from their underground hives (to get the honey).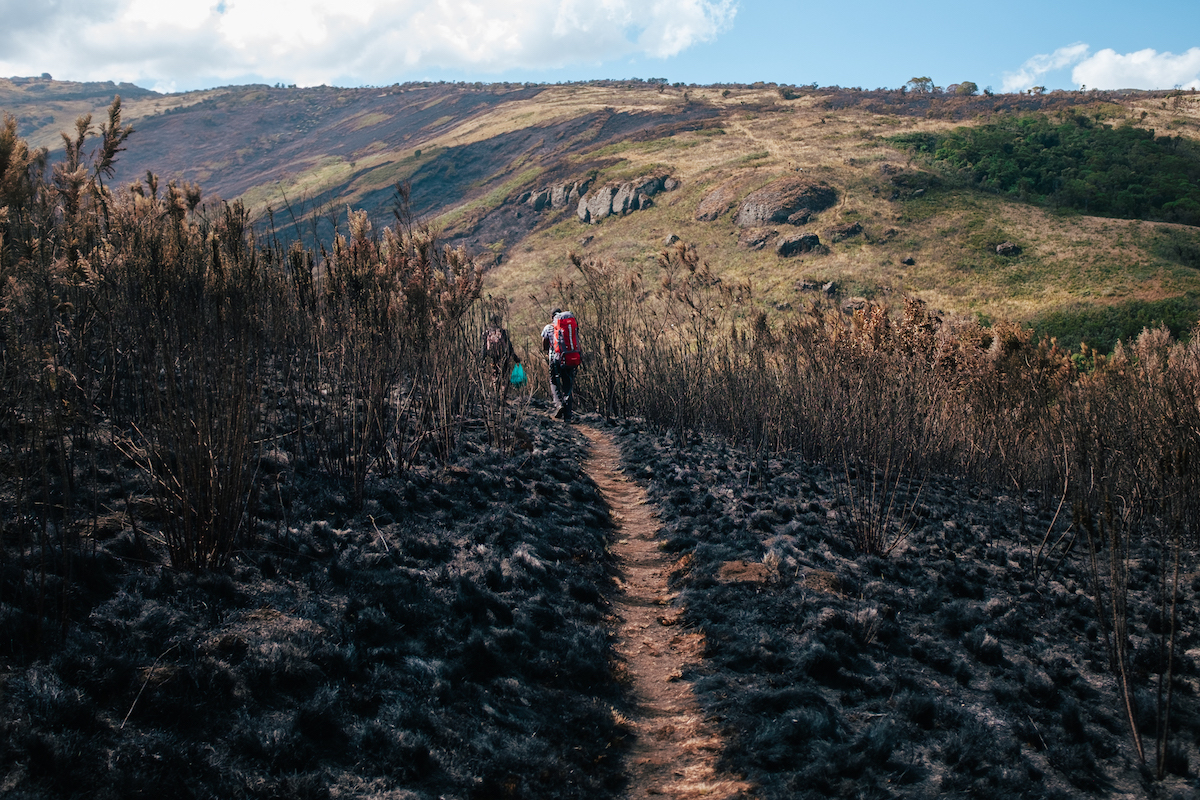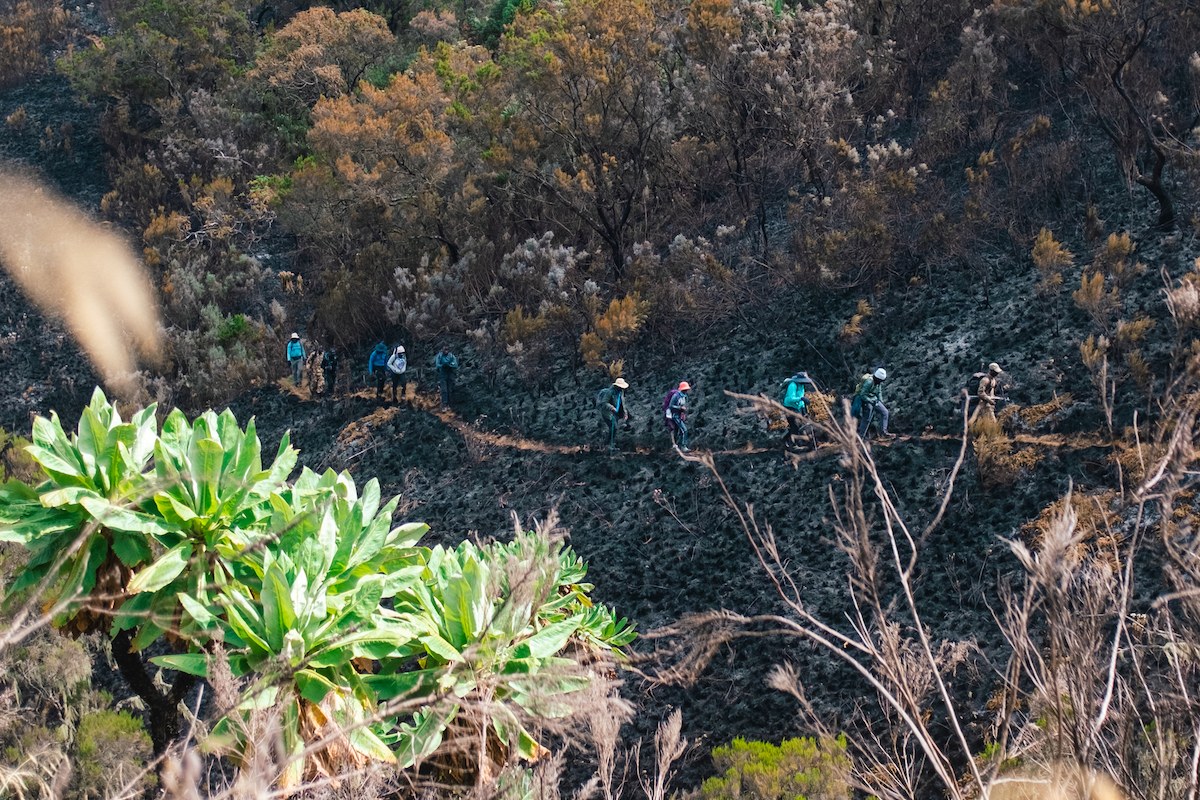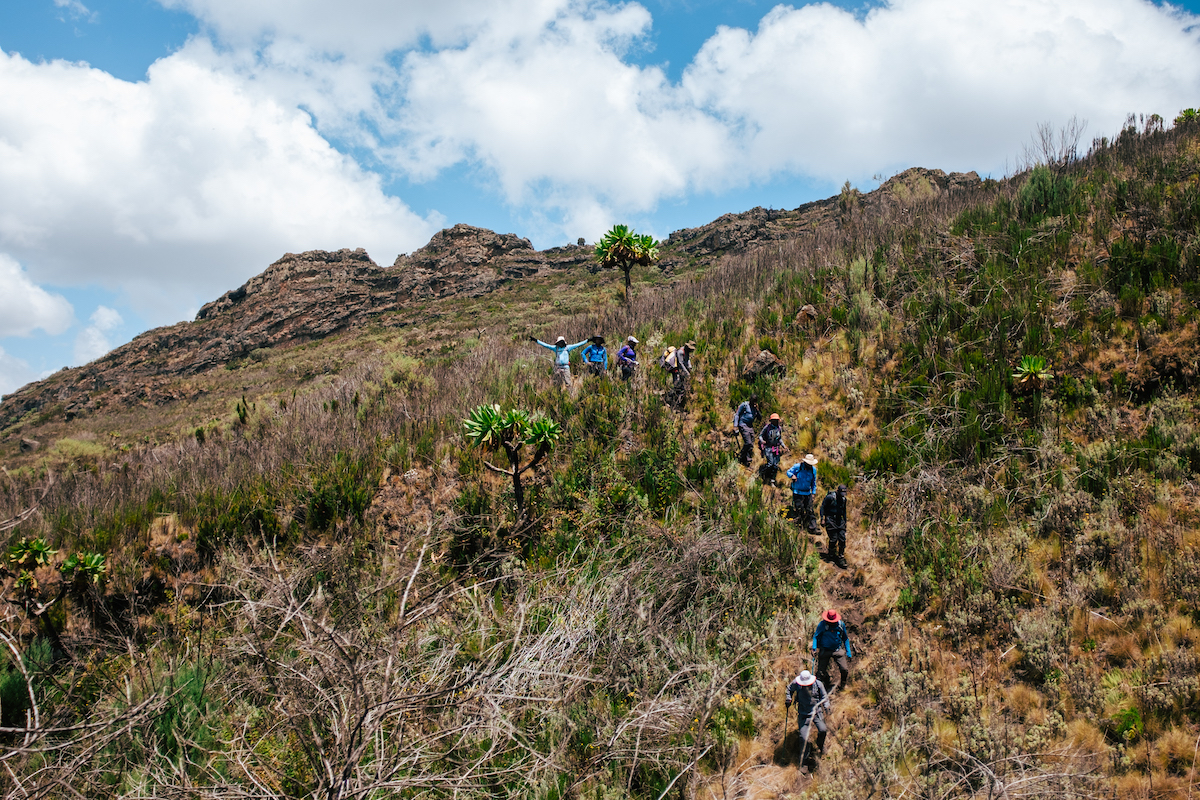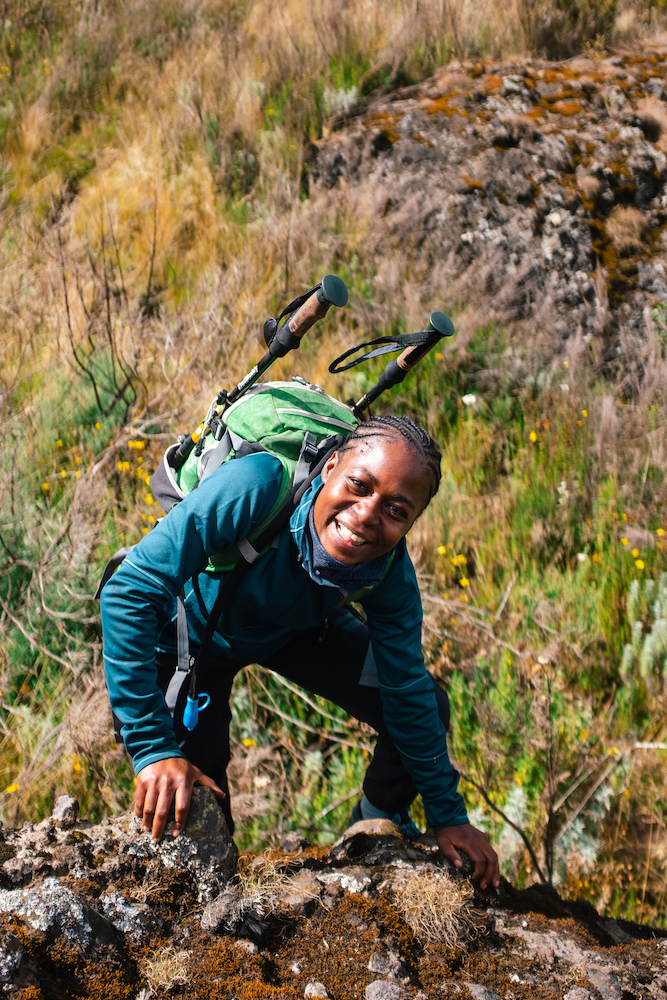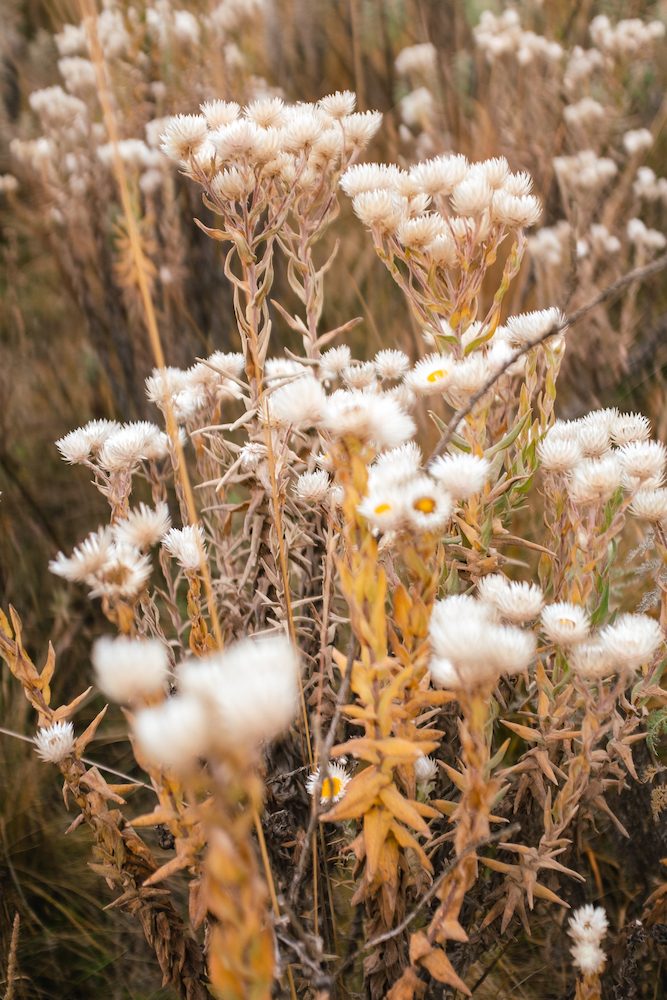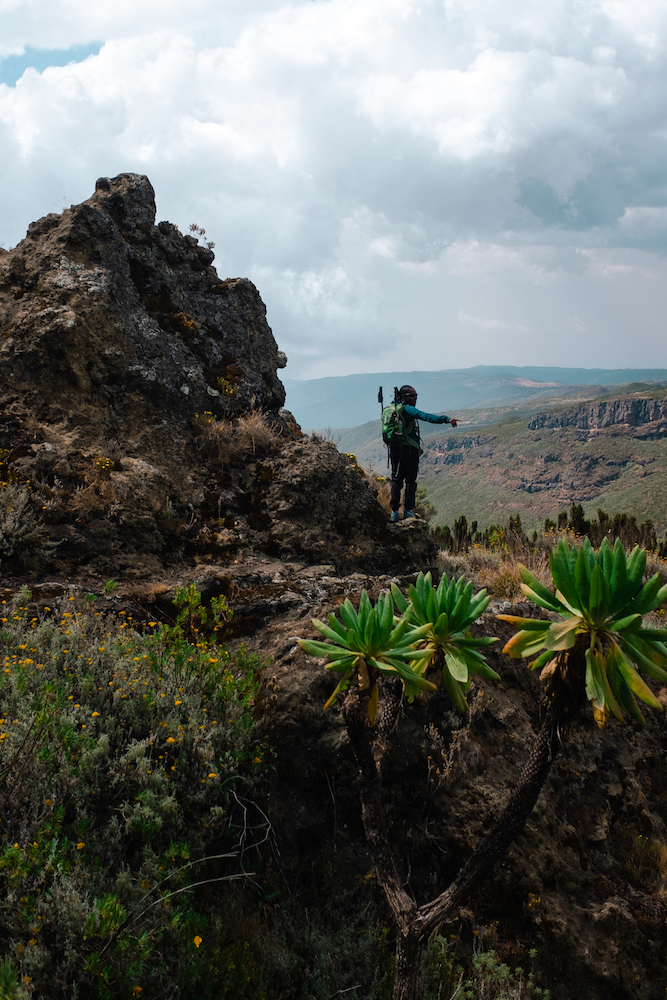 After three days on the mountain, we finally reached Mude Camp, where the Sipi Trail joins the Sasa Trai. This is where most people spend the night before summiting Wagagai Peak. It's a cold, often wet camp, but it has its charm.
More importantly, it is currently being upgraded to include properly insulated huts, which will help a lot in sheltering hikers from its infamous cold.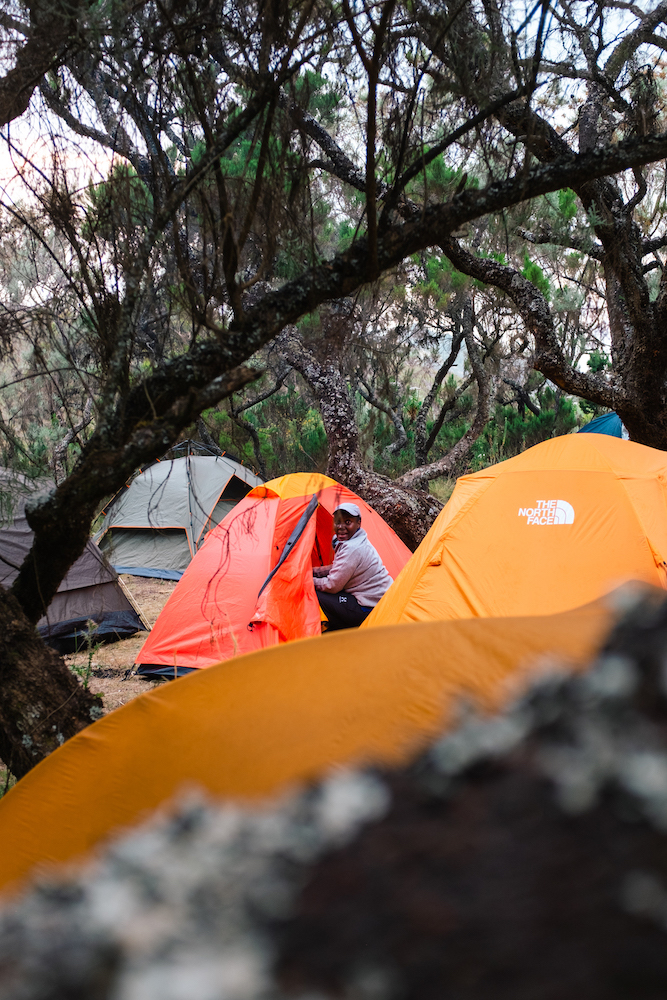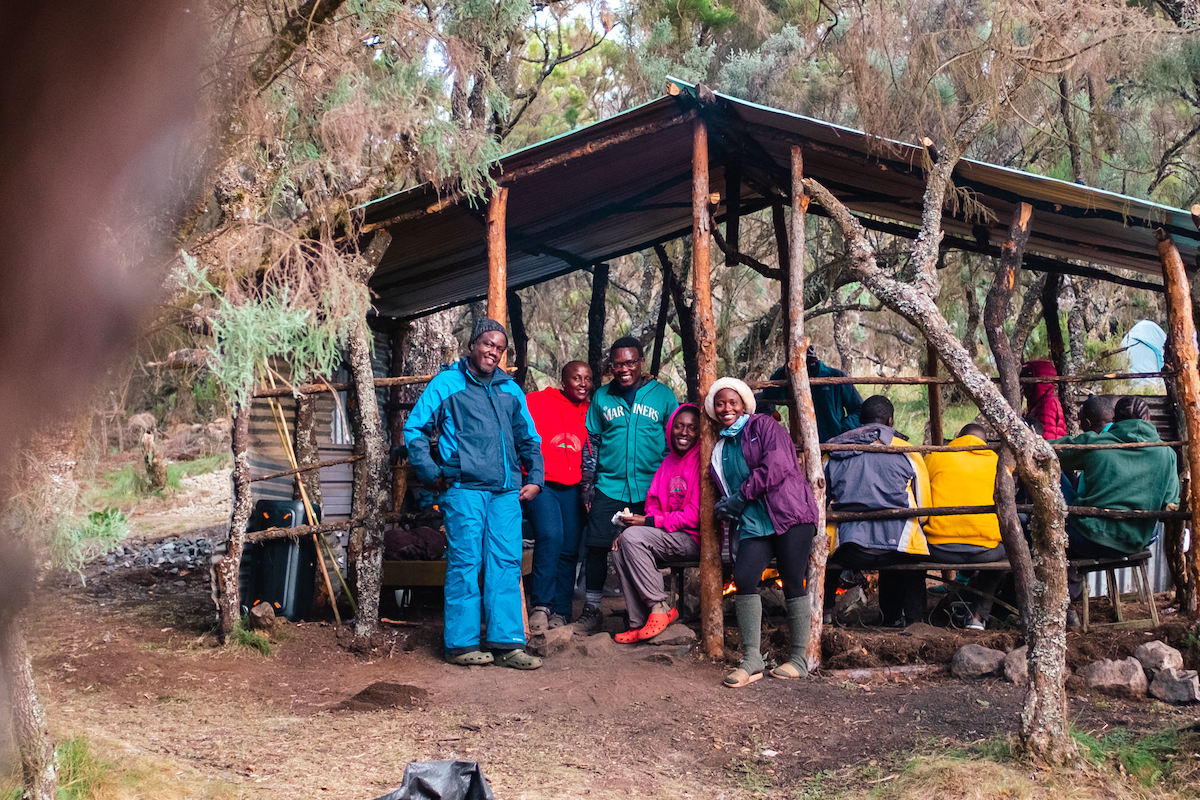 Stay tuned for part 2!