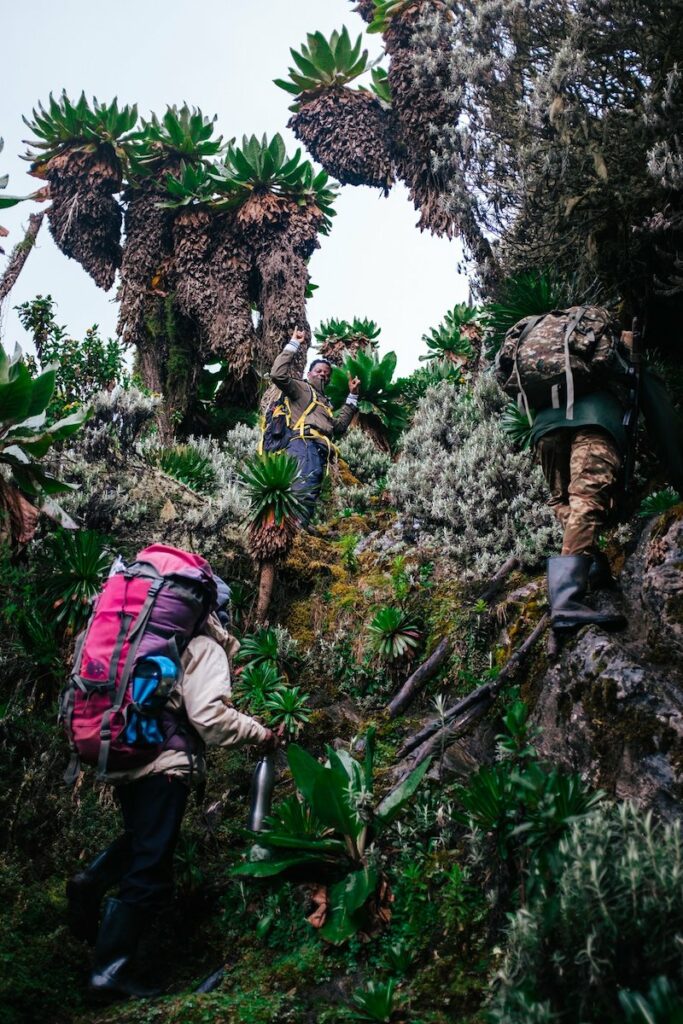 The one thing EVERYONE forgets when they climb a mountain is that the trek doesn't end at the summit. Friends, we've reached day 6 of #Rwenzori2022. The day no one talks about. The day that doesn't exist in most stories about Rwenzori.
While the trek from Kitandara to Guy Yeoman is supposed to be a descent, you start the day with a 300-meter elevation gain straight up to Freshfield Pass. It is a tough start considering you were just walking 16 hours and summiting Margherita Peak the day before.
Preparing for mountains, we don't think about what happens after the summit. We train for the ascent but don't consider the descent. It's not until you're stuck in the vertical bogs that you start to think, "Why didn't anyone prepare me for this?"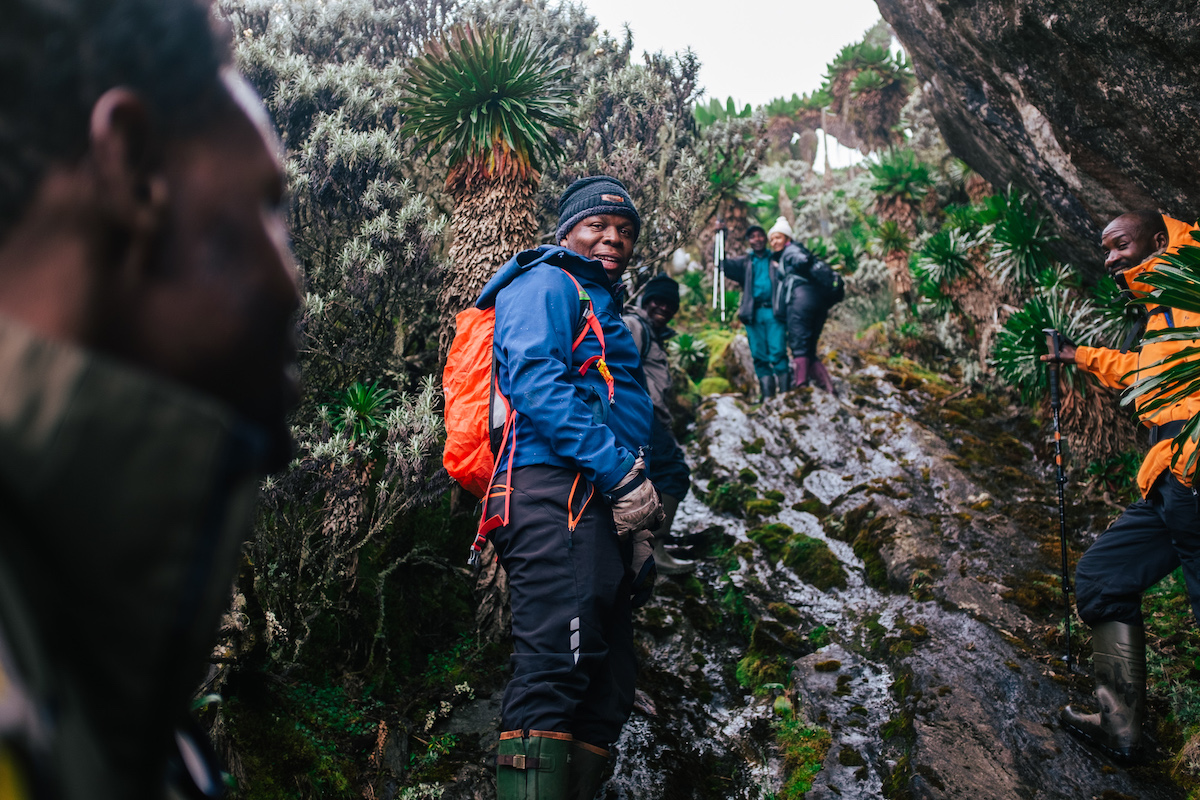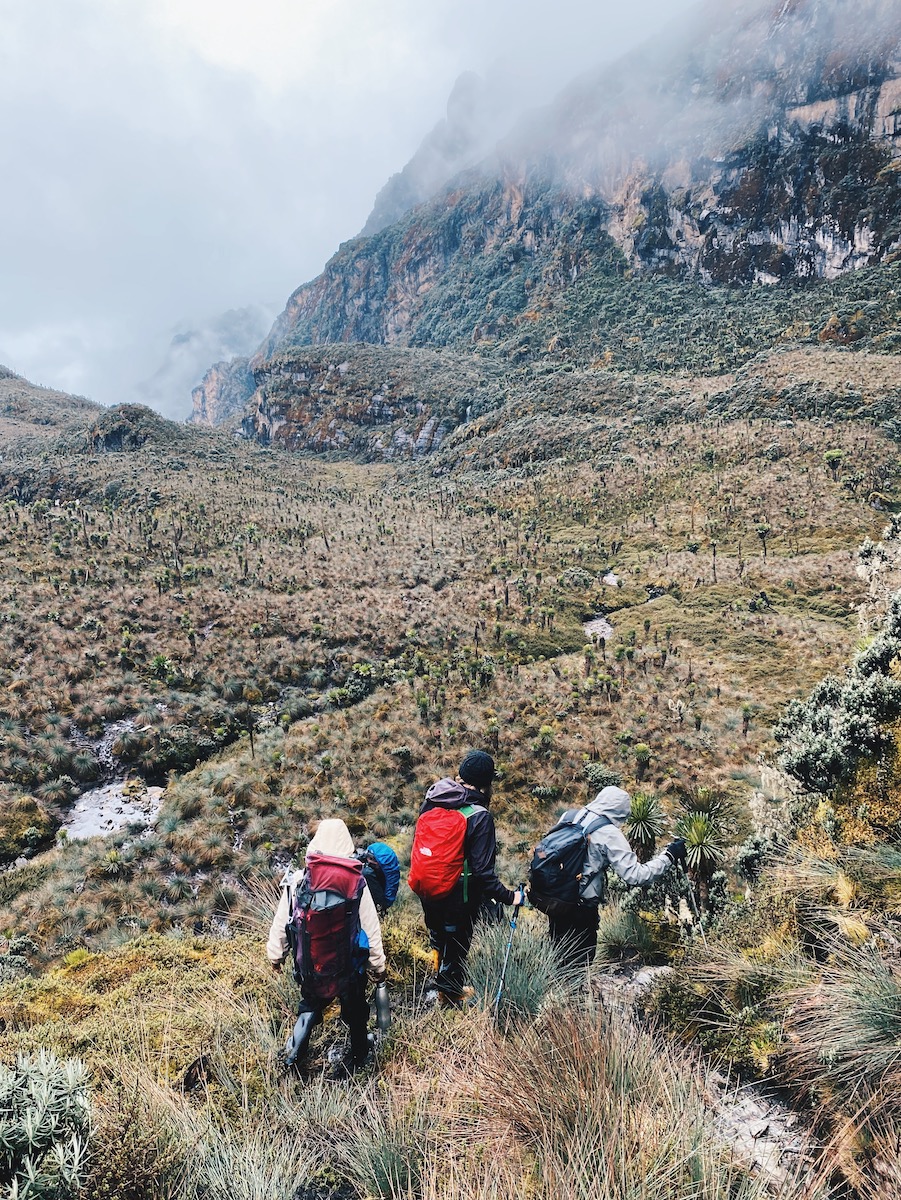 Advice #1: Train on descents. Descents are usually the #1 cause of injury in hiking. Here are some simple rules to avoid it:
Take small, short steps
Keep your weight on your back (not front) leg
Use hiking poles
Don't break your speed (sudden stops hurt your knees)
Advice #2: Choose your suffering. Some people like to distract themselves from pain by talking. Others, like me, like to suffer alone. Whatever your method is, pick it & stick to it. You don't have to do what everyone else is doing.
Advice #3: Keep motivated! Hiking can be exhausting and demoralising. On my way to Guy Yeoman, all I wanted was a hot shower & a cold beer. Things that helped me:
Bribe myself with snacks!
Playlist of power songs (& dancing)
Thinking of how fit I would be at the end
Suffering aside, the trek from Kitandara to Guy Yeoman is as spectacular as the rest of the trek. We had rain most of the day, making the mossy valleys look positively Norwegian. I almost got homesick for a minute.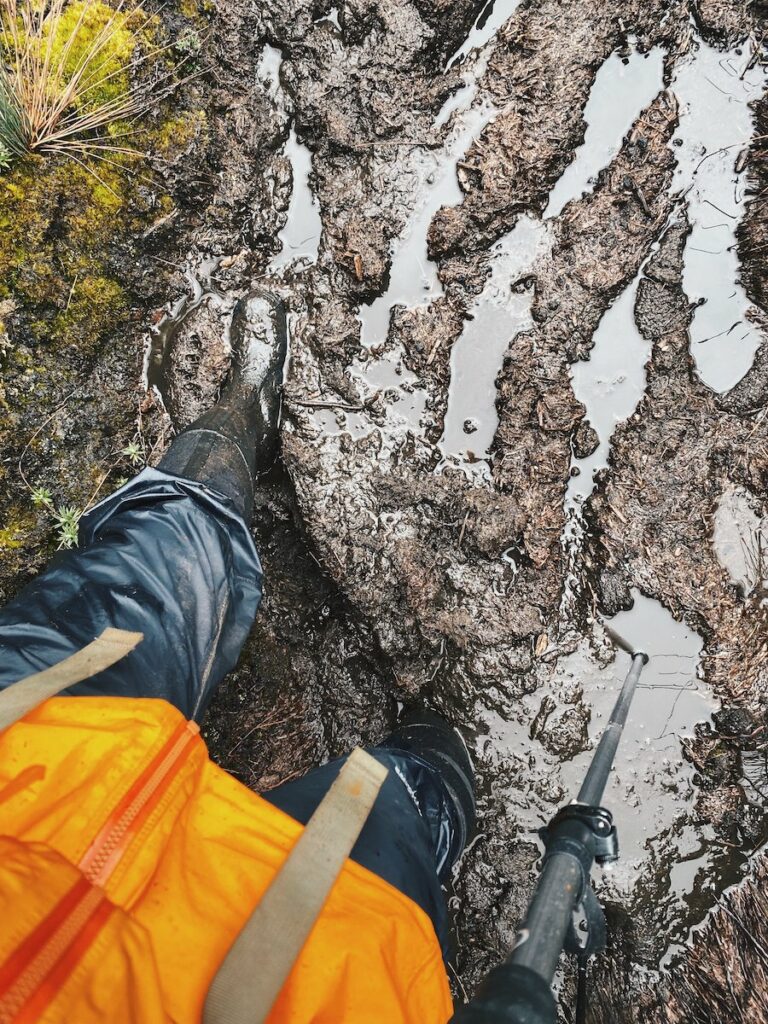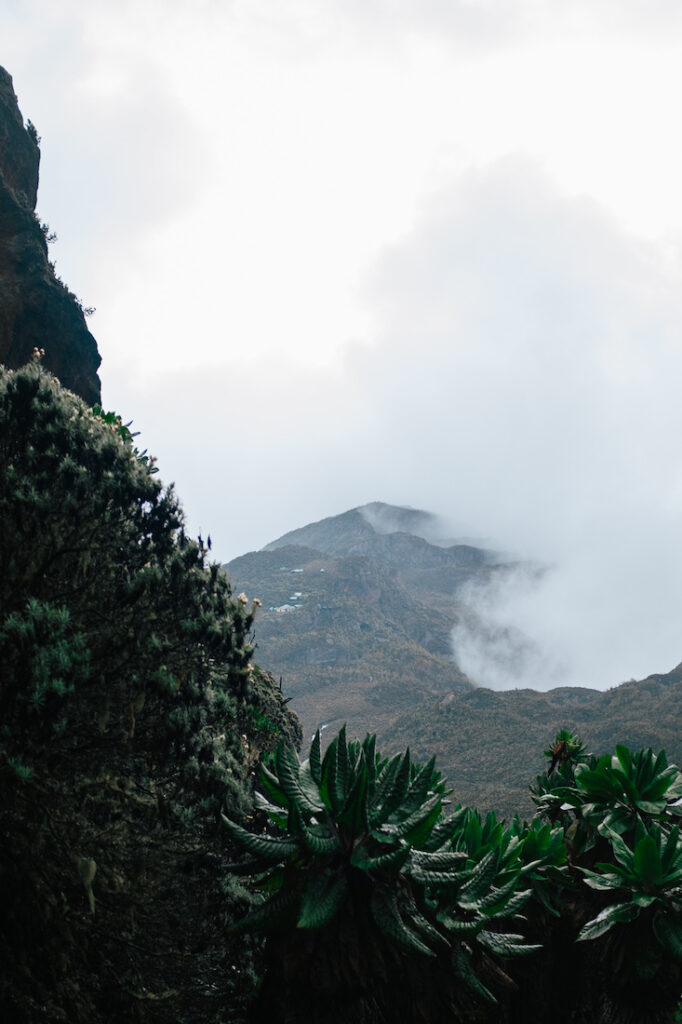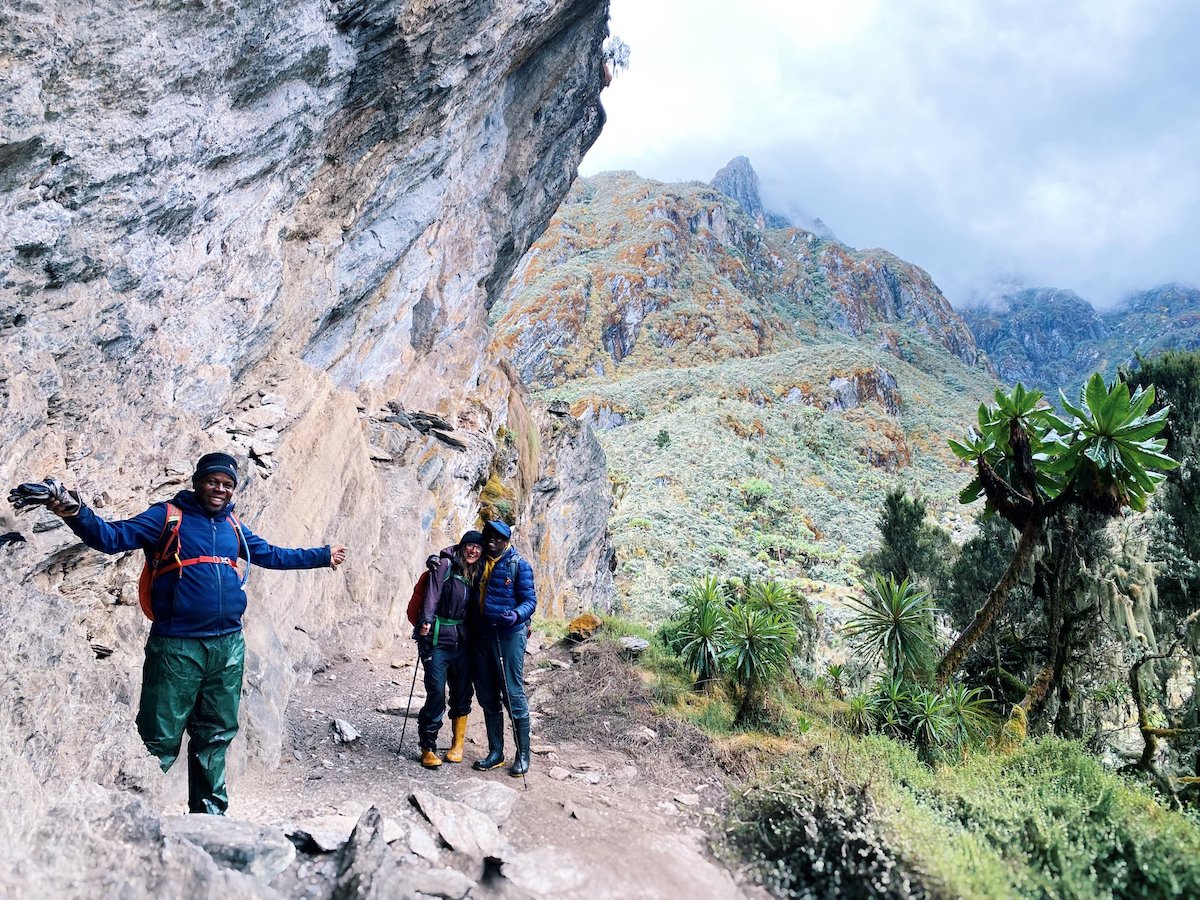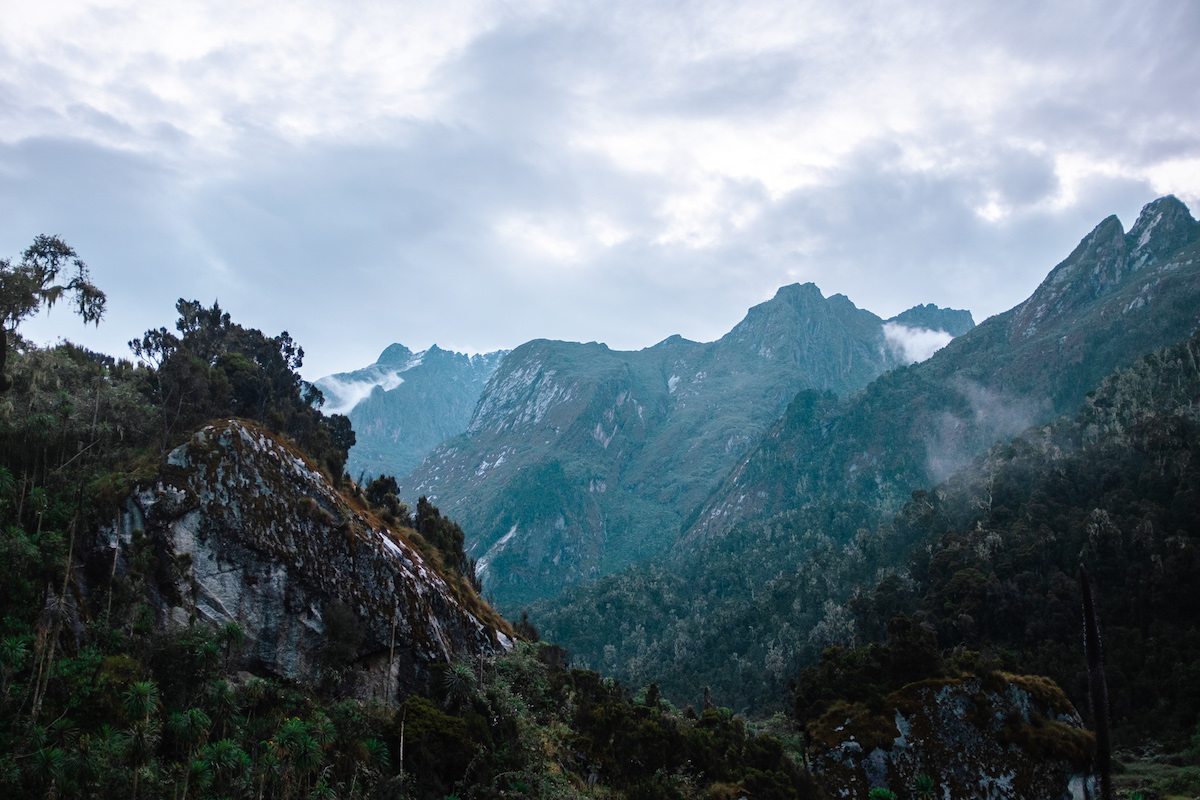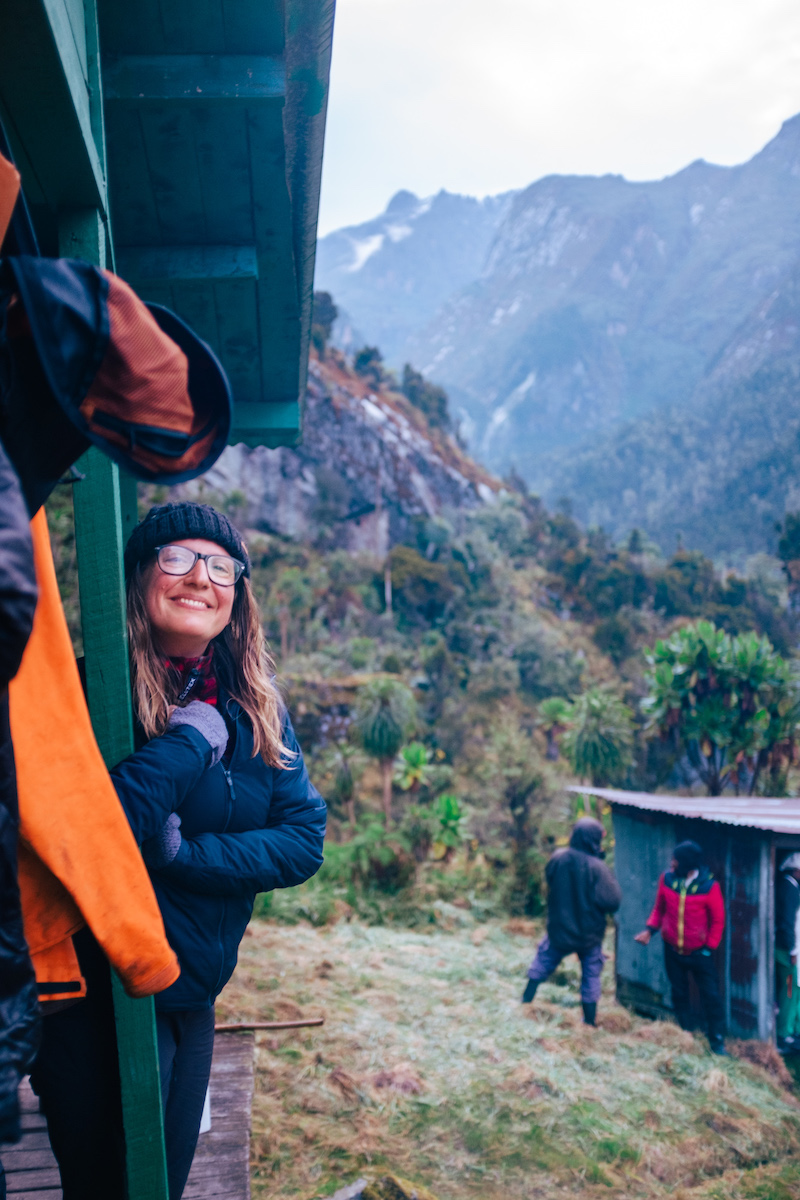 When we finally reached Guy Yeoman Hut, the delayed euphoria from summit day finally appeared. We turned the cold hut into a dance party, shaking loose the muscles with 90s hiphop.
Know anyone who has climbed Rwenzori via Central Circuit? Buy them a beer for braving Kitandara -> Guy Yeoman: in many ways, it is a significantly bigger achievement than summit day. Your friends will likely have battle scars & war stories to prove it.
THE SERIES: Rwenzori – day by day.
Day 1: Nyabitaba
Day 6: Kitandara to Guy Yeoman
Day 7: Reflections from the last day of the trek