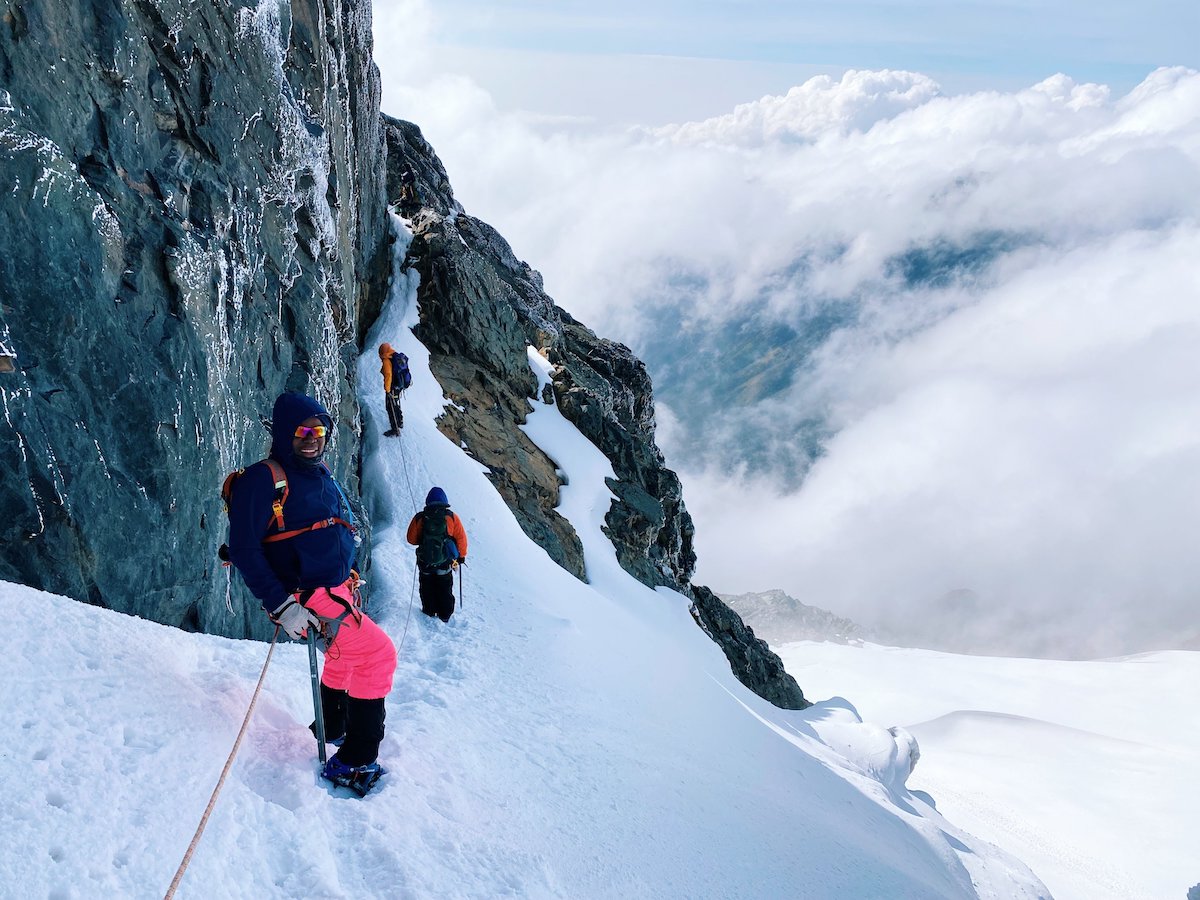 Friends, let's talk about day 5, also known as SUMMIT DAY of Rwenzori! 🏔️ The day we'd been dreaming about for months. The final test had us brave the lack of oxygen, icy exposed rock, and glacier crevasses to reach Margherita Peak (5,109 m).
After a short and freezing cold night at Elena Hut, our team woke up at 3 am for a quick breakfast before setting off for the summit. Elena is many things, but a 5-star hotel it is not. We slept cramped together (in our summit gear) in 3 small huts, doing our best to keep warm.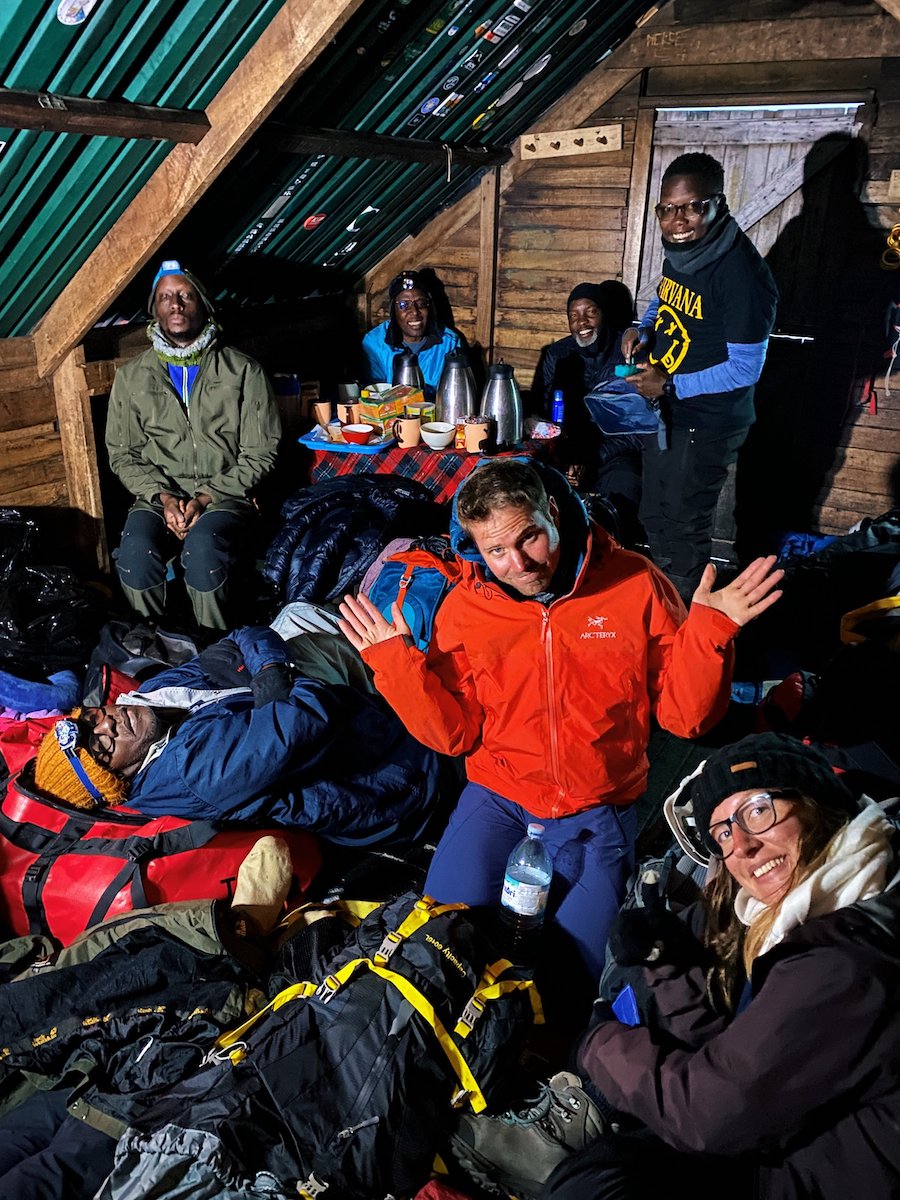 On day 5 of 7, you make your way from Elena Hut (4,541 m) and make the 560-meter climb to Margherita Peak (5,109 m). Except it's actually an approx 650 meters elevation gain because the trek is a rollercoaster of climbs and drops.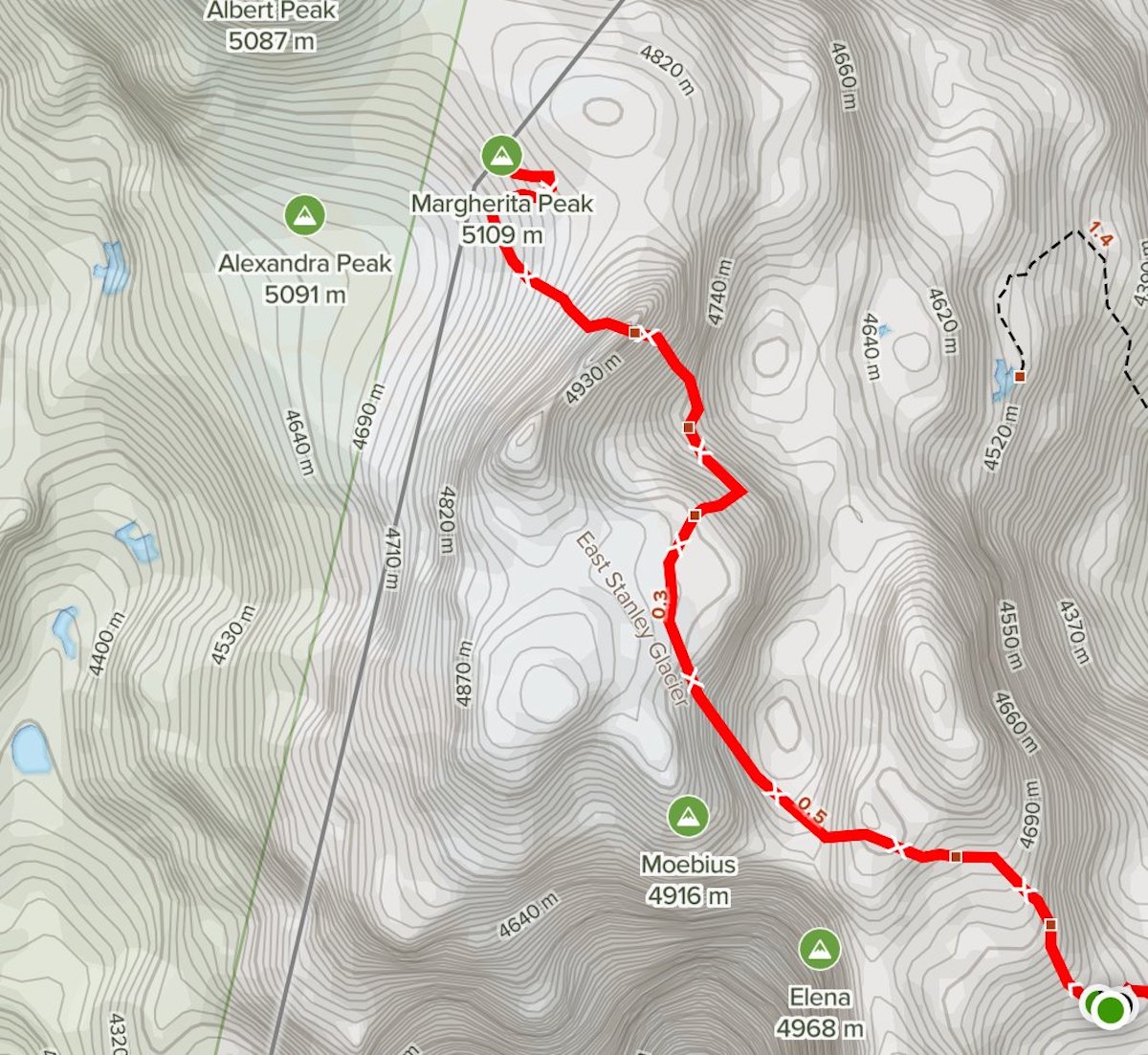 For those afraid of heights starting in the dark is a blessing in disguise because you don't actually see the drops you're climbing up and down. You make your way by torchlight, so for hours, your world consists of the back of the person in front of you.
We crossed Stanley Glacier in complete darkness. I have no photos of this, as my crampon decided to malfunction. In the process of fixing it, I lost my group and was lost on the glacier for a good 10 minutes before the group behind caught up with me. 😅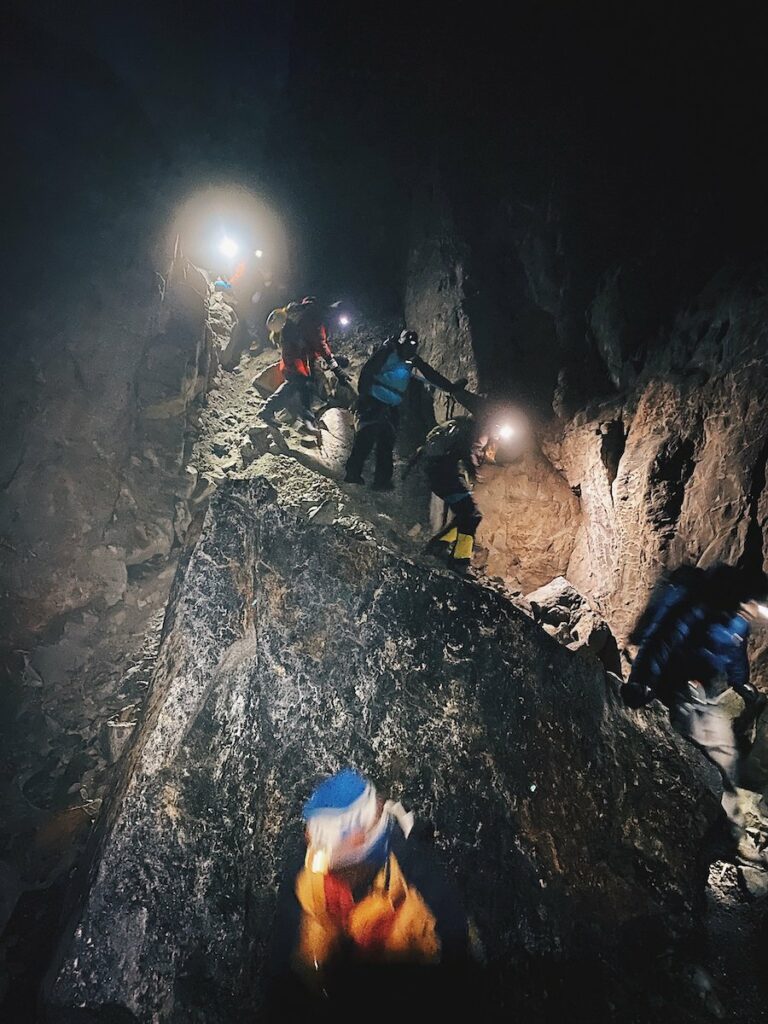 As the sun started rising and light filled the valleys beneath us, it unveiled this SPECTACULAR view (<– sarcasm). Mountains are fickle things and Rwenzori is no exception. They attract and stop clouds in a heartbeat if they feel like it.
We were not deterred by the cloud cover and kept climbing. One step in front of the other, even as our water bladders froze and every single step became heavier (due to the lack of oxygen).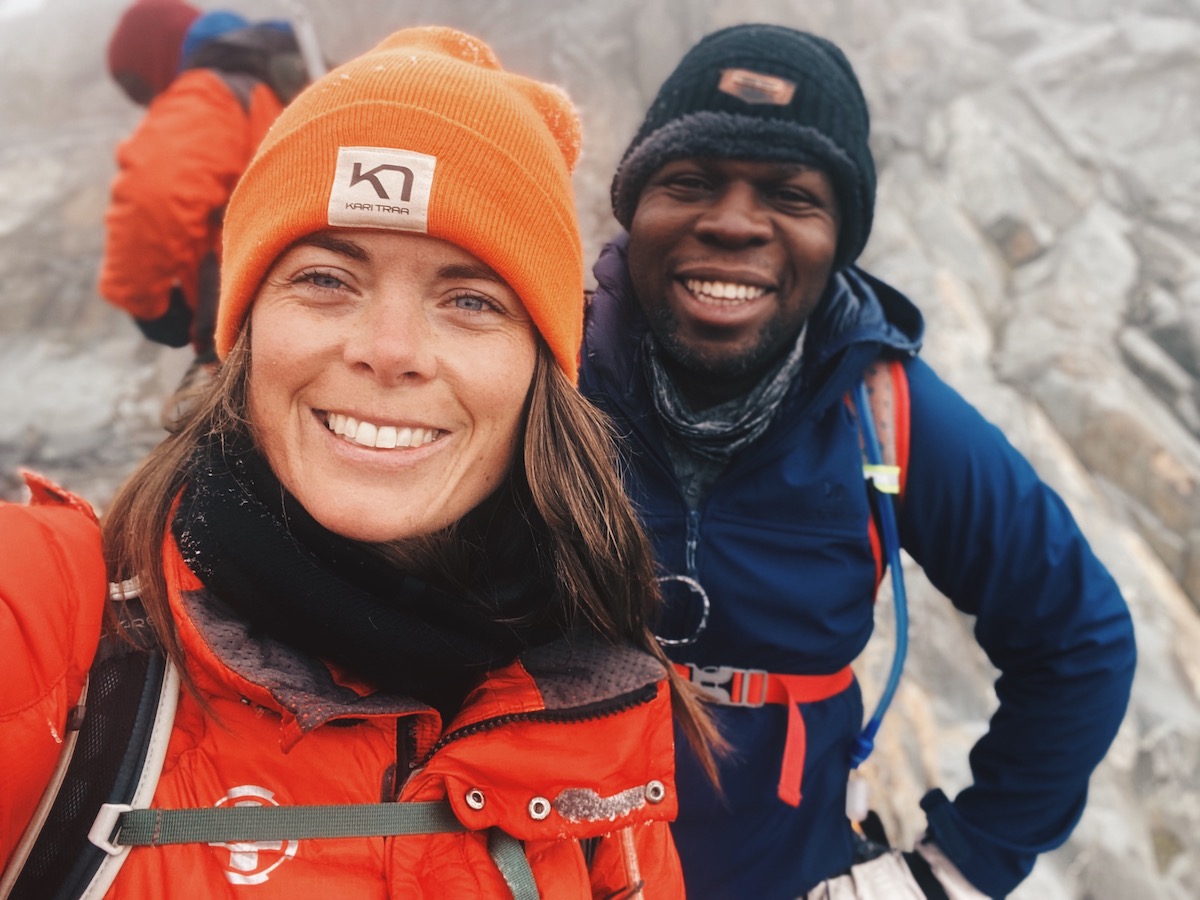 Small break to introduce my partner-in-crime in putting together this trip: Paul Ikanza. When we don't climb mountains, JP and I love to get in a car and drive very fast across Uganda for no other reason than the love of driving. 🤝
We reached the Margherita Glacier as the cloud cover started lifting ever so slightly. This was my second visit to Margherita, but the views still take my breath away, as you step out above the clouds: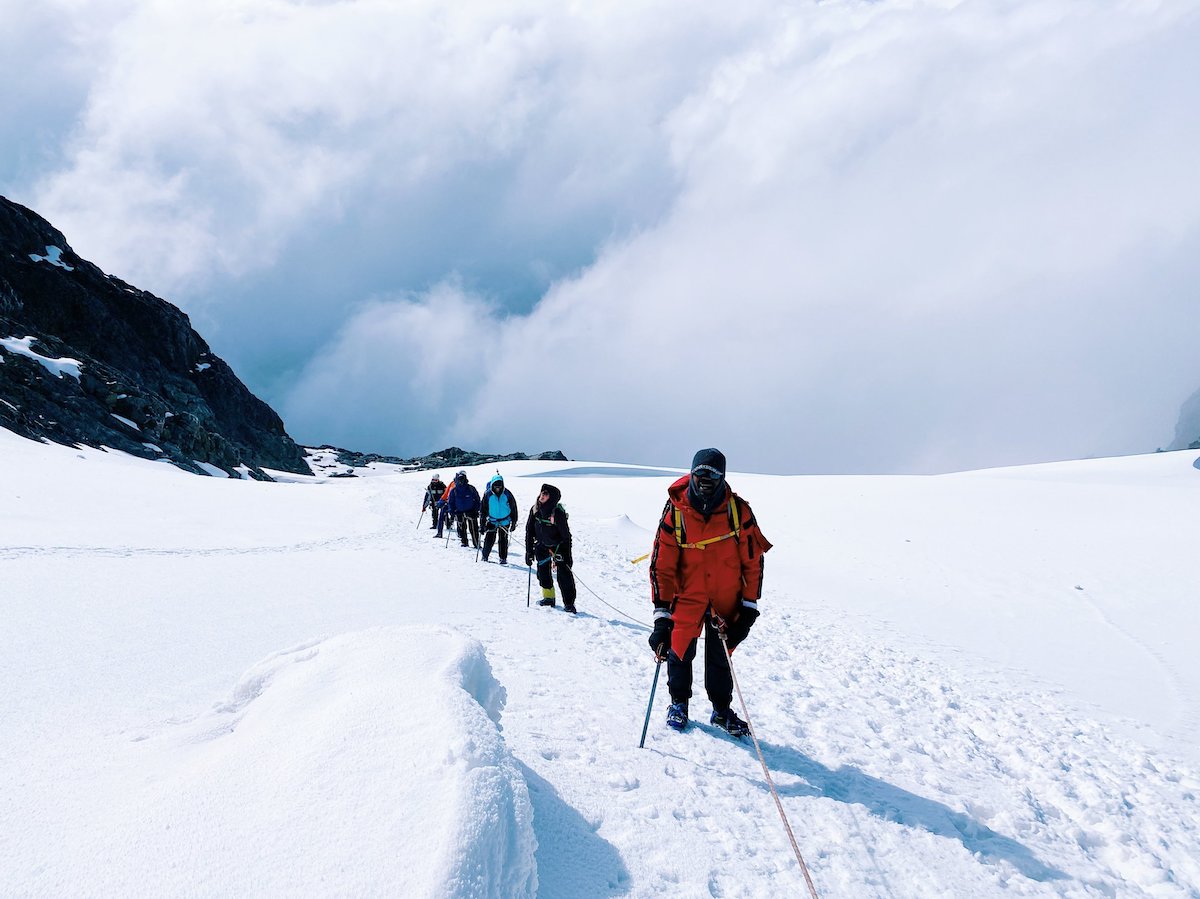 The climb up the glacier is slooooooooow going, and every step weighs a ton. You walk on a rope line (for safety), which means that every single member of the team needs to keep the same speed. If one person stops, everyone stops. It's exhausting.
Thankfully, the views of Margherita Peak (first frame below), Alexandra Peak (second frame below), and the glacier itself keep distracting you from the fact that you're exhausted. 😵‍💫🤩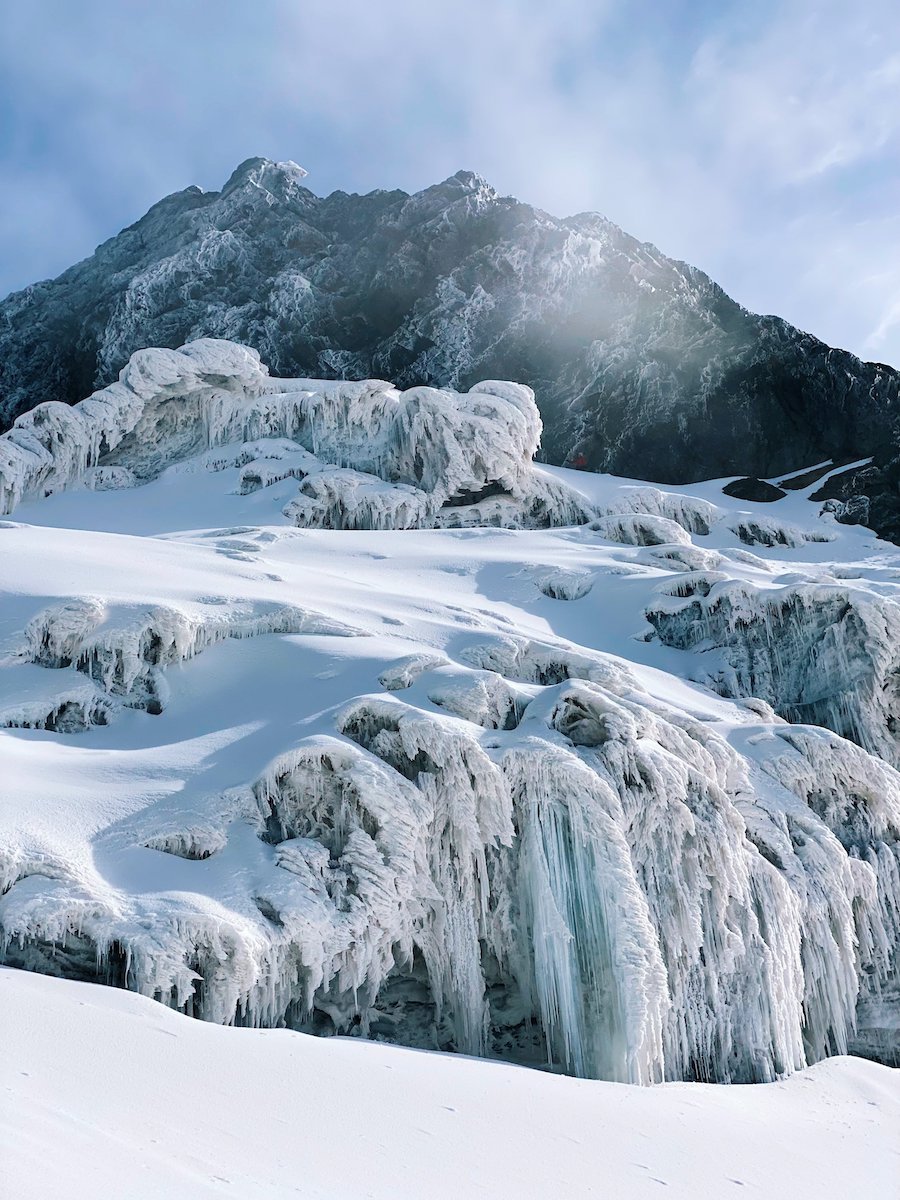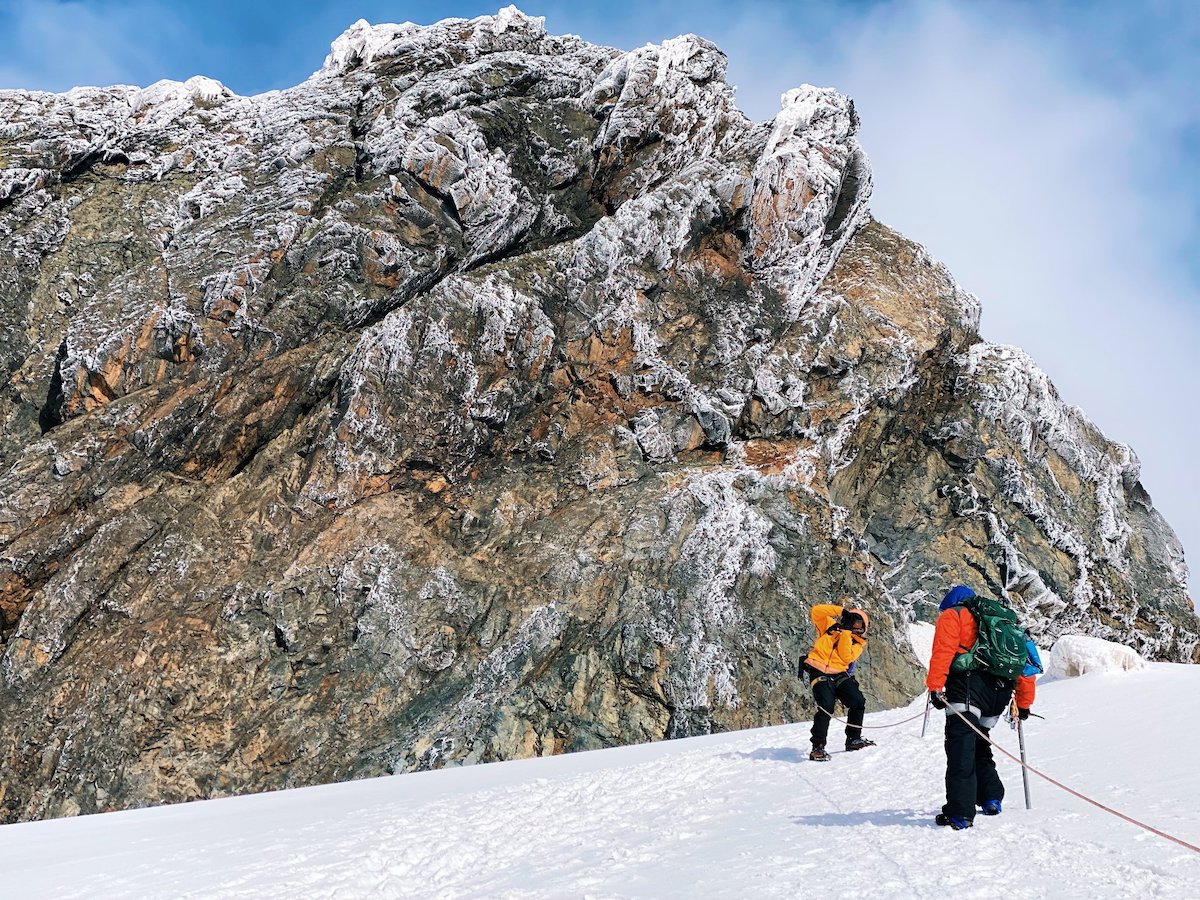 You climb to the top of the glacier and then make your way back on a ledge of rock, ice, and snow. This place might look spectacular, but it is also one of the more dangerous drops you pass and we've had near-accidents of people slipping on this stretch in the past.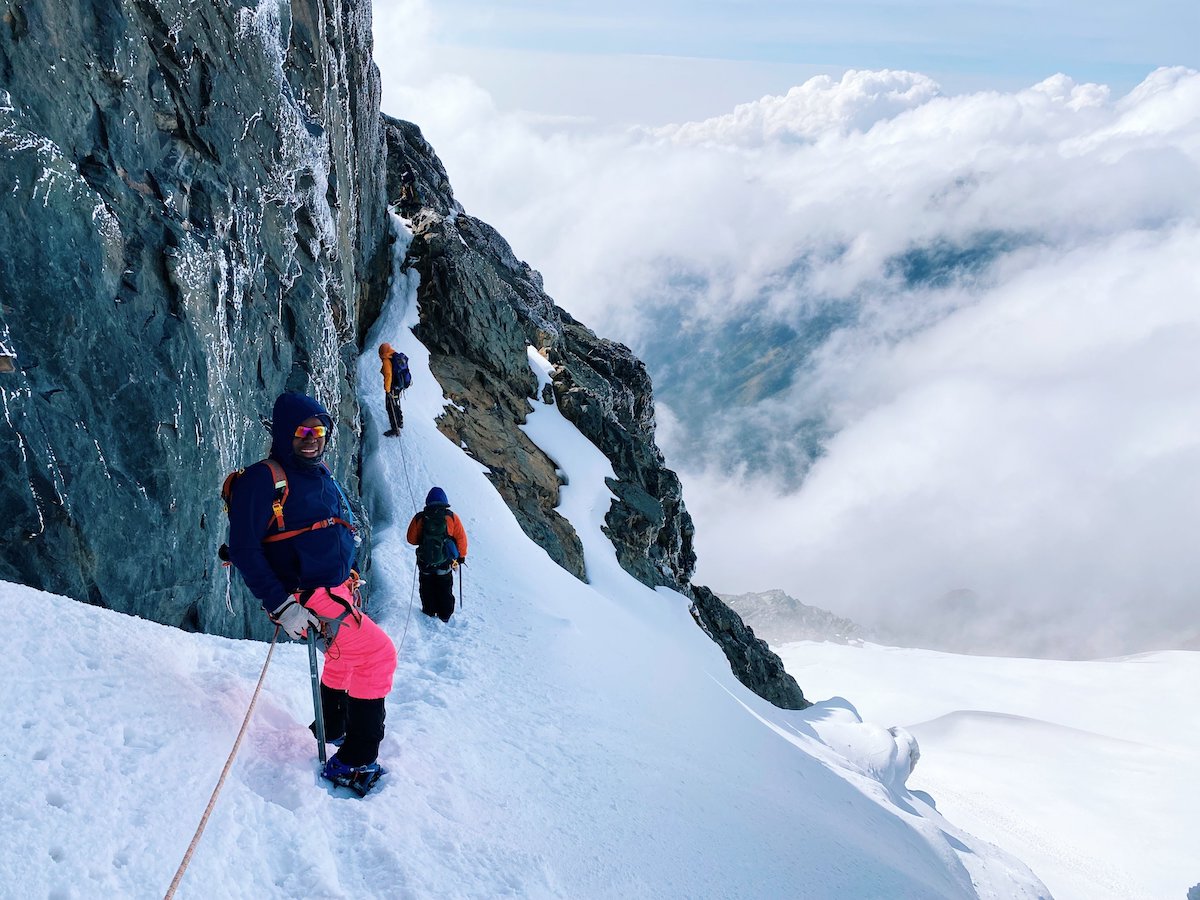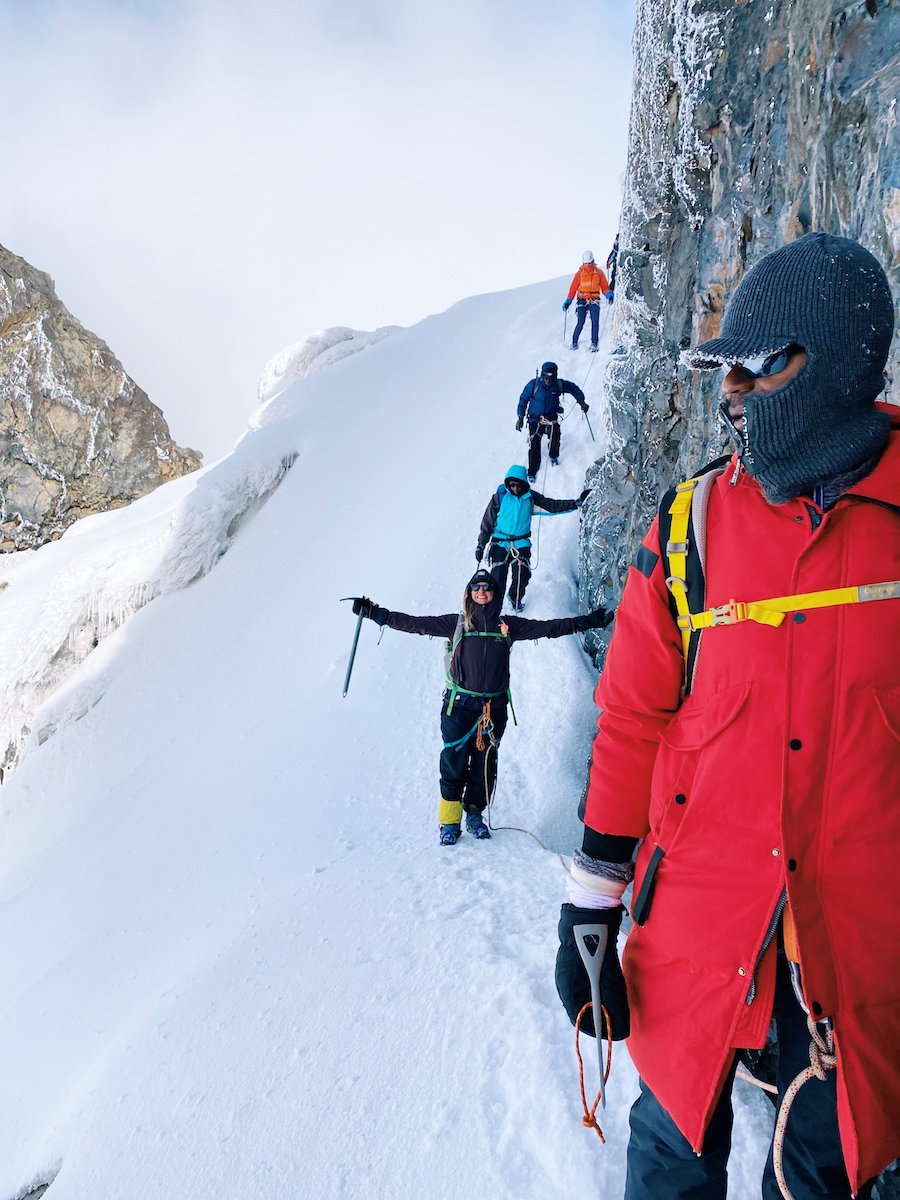 At this point, you realize how close you are to the summit, and the adrenaline starts kicking in again. With the help of ice axes, crampons, and expert guides, we'd successfully avoided crevasses and crossed the glacier!
One by one, we made the final ascent off the glacier and removed our crampons while perched on a small ledge of rock.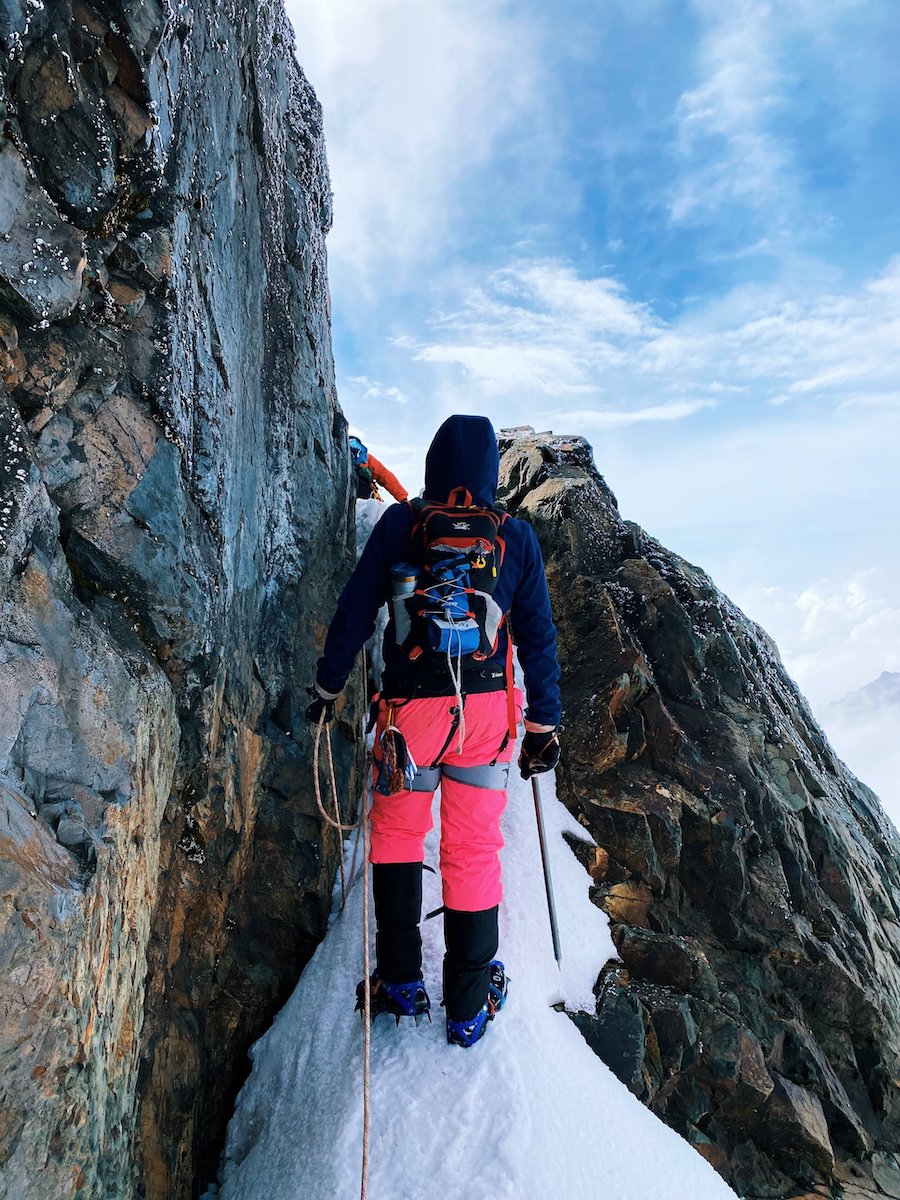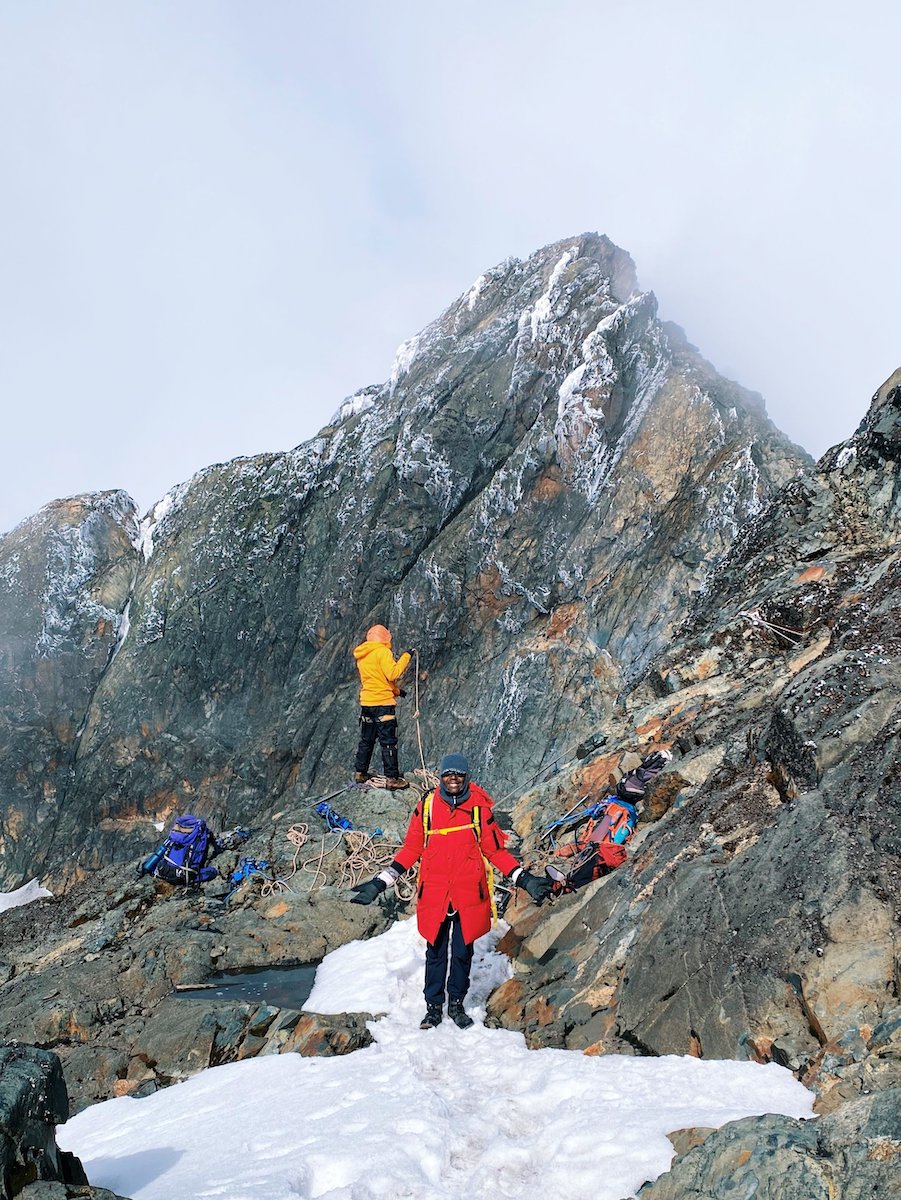 With crampons off and the spectacular Alexandra Peak (only accessible through some technical rock climbing) as a backdrop, it's time for the final push to the summit!
And then suddenly, she's there. After 5 days of endless walking, bog, sweat, pain, cold, lack of sleep and so. much. water: YOU HAVE ARRIVED! 🥳🥳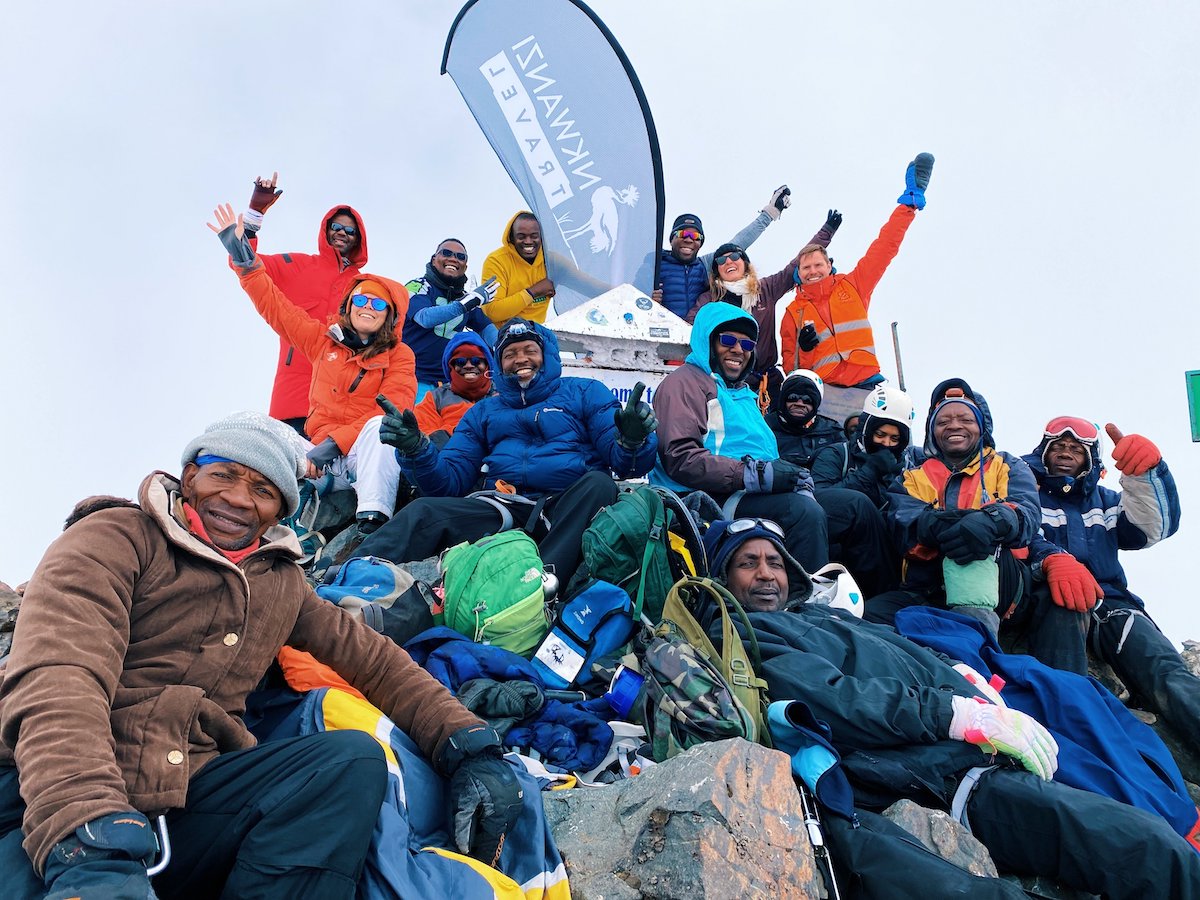 Margherita Peak, 5,109 meters above sea level. The highest peak of Mt Stanley, the highest peak in Uganda and the third highest in Africa.
Margherita Peak, like many peaks, can be both overwhelming AND underwhelming. Faded signs. The same view you've been looking at for the past hour. Ice cold. Windy.
Is this it? No fireworks. No champagne. No medal ceremony. YET, the feeling of accomplishment is intoxicating.
Climbing mountains is a mental challenge as much as it is a physical one. You often consider giving up, yet the grit keeps you going. You create visions of victory and then get disappointed when reality hits hard. That's the challenge!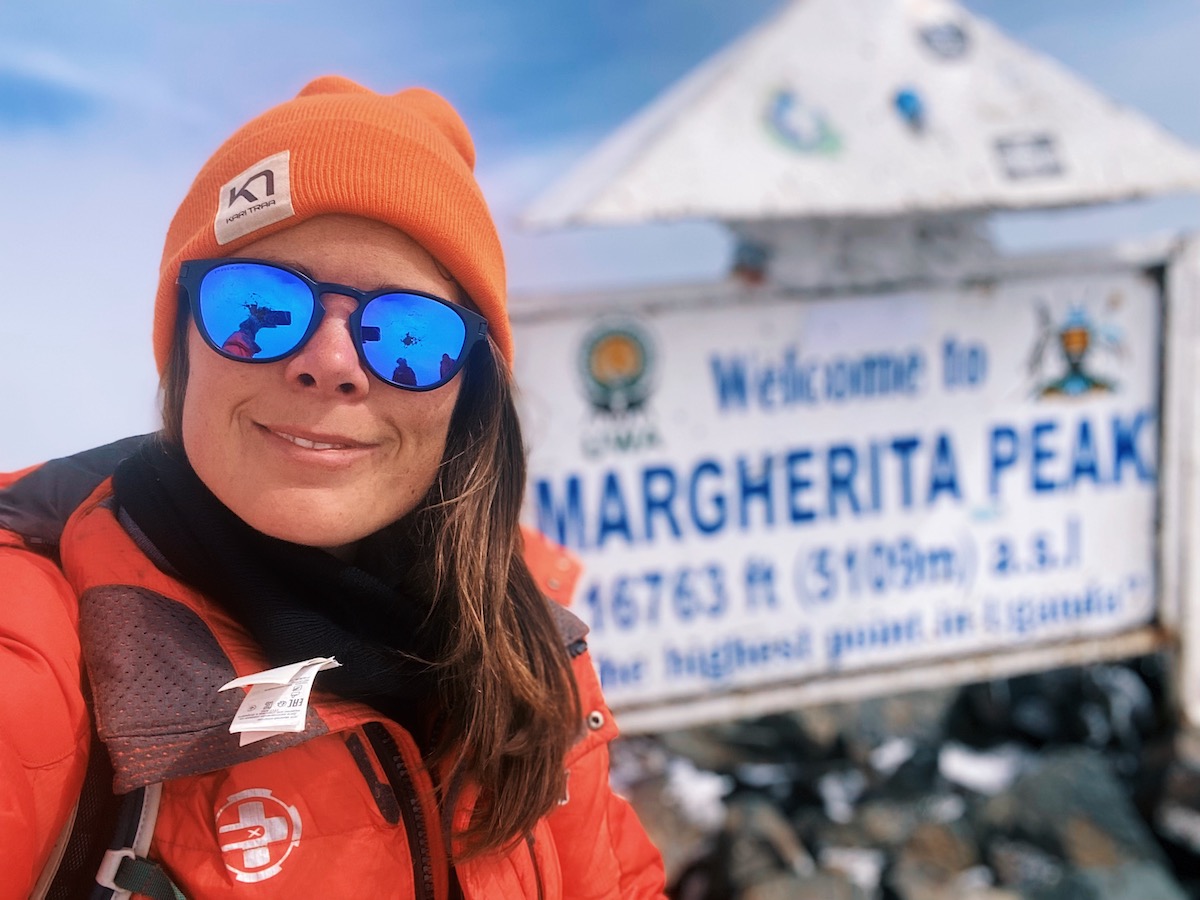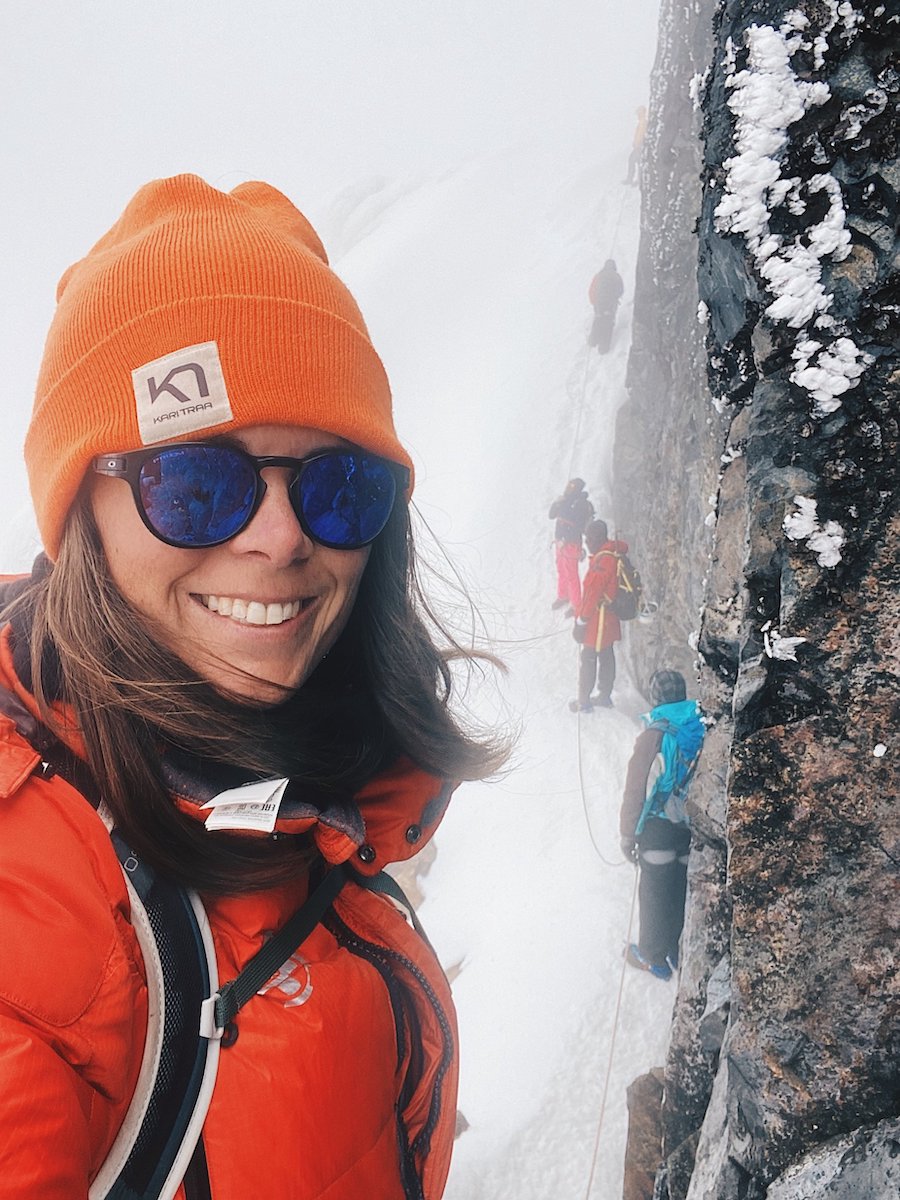 The one thing EVERYONE forgets when they climb a mountain is that it doesn't end when you've reached the summit. On social media, that's the end credits. Summit photos and then you're done. In real life, you have to return too. And the return is sometimes the toughest part:
What happened next?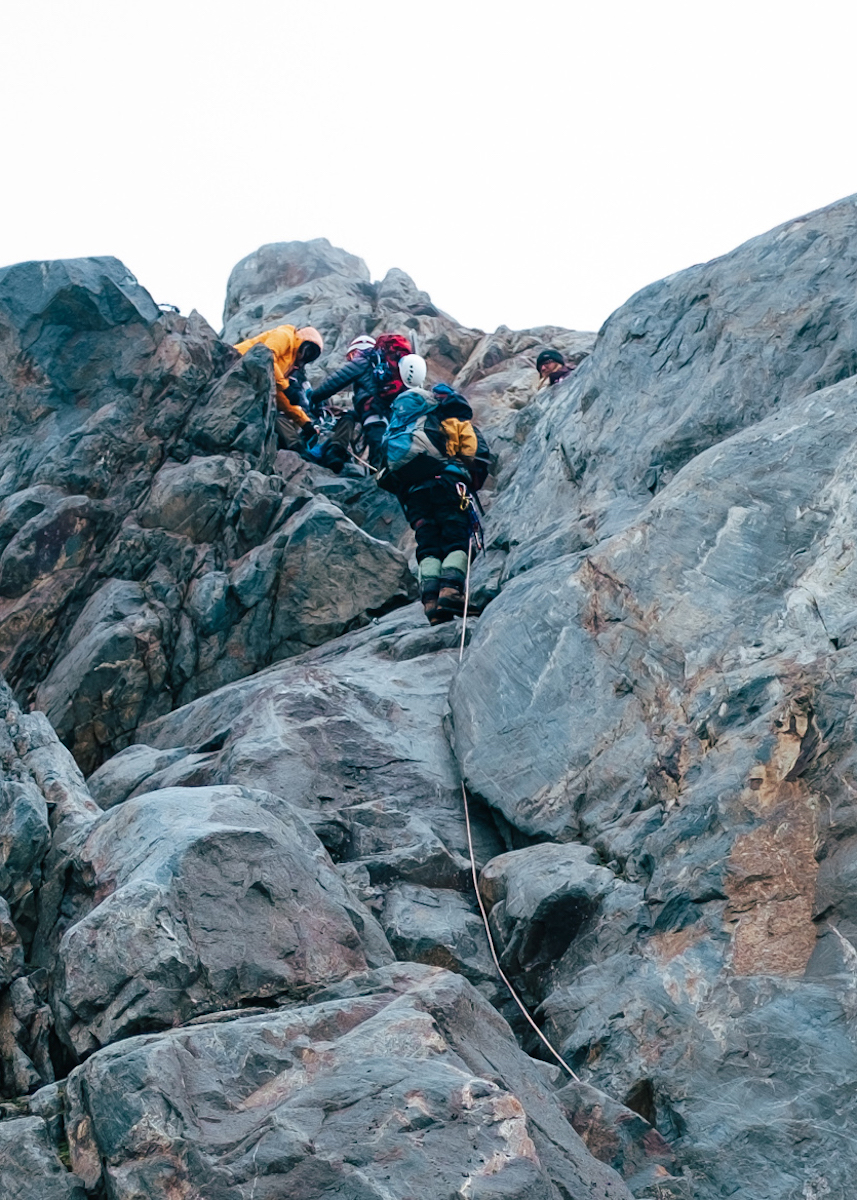 Now that there was daylight, we got to see the great masses of rock we'd been passing through in the dark of night. All of this used to be covered by the Stanley and Margherita Glaciers, but they've rapidly receded over the years and will soon cease to exist. 😥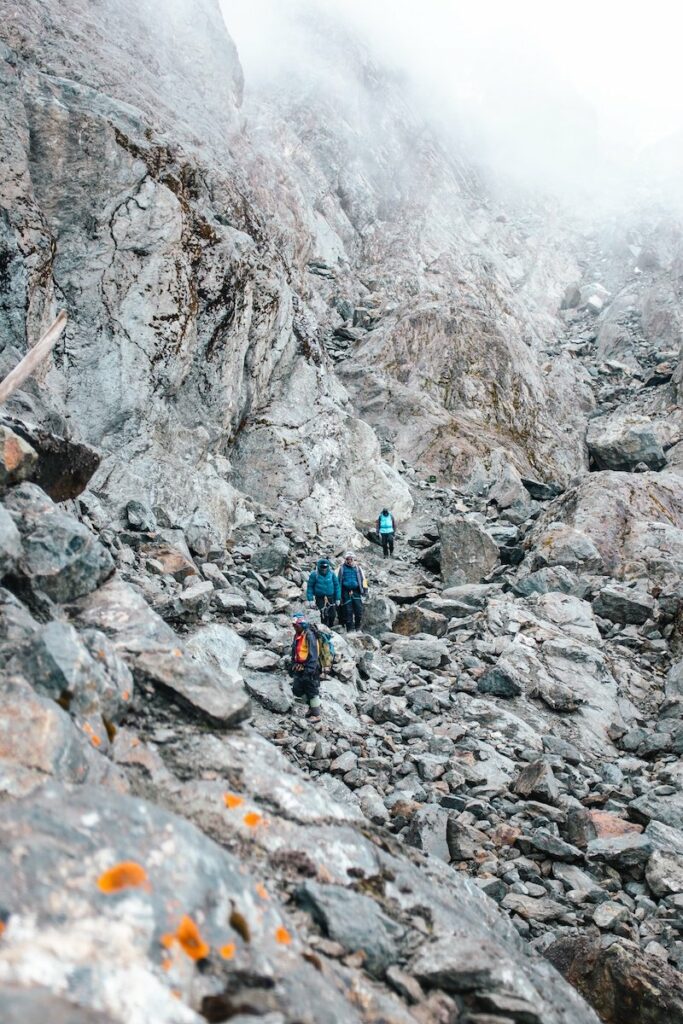 Are you planning on taking on the Mystical Challenge to summit Margherita Peak (or any of the other peaks in the Rwenzoris)? Summit day is when you will be very grateful you added some rock climbing to your preparations.
The climb back from Margherita Peak to Elena Hut will challenge your resolve in some ways more than the road to the summit. You'll be tired, hungry, and sleep-deprived, and there is no promise of a summit to keep you motivated.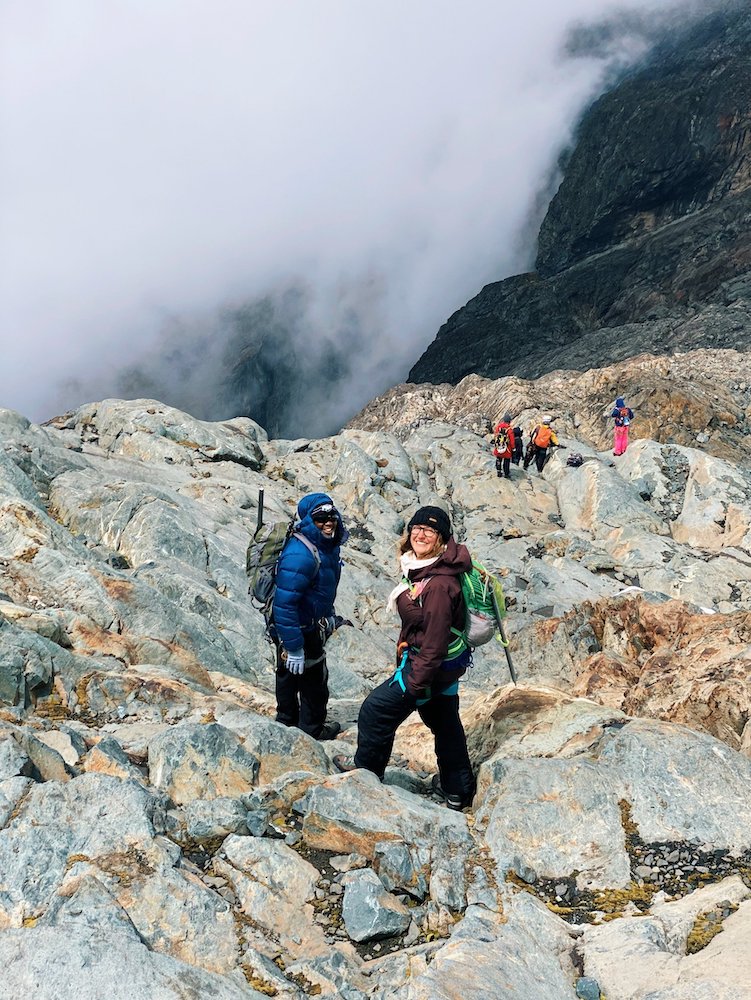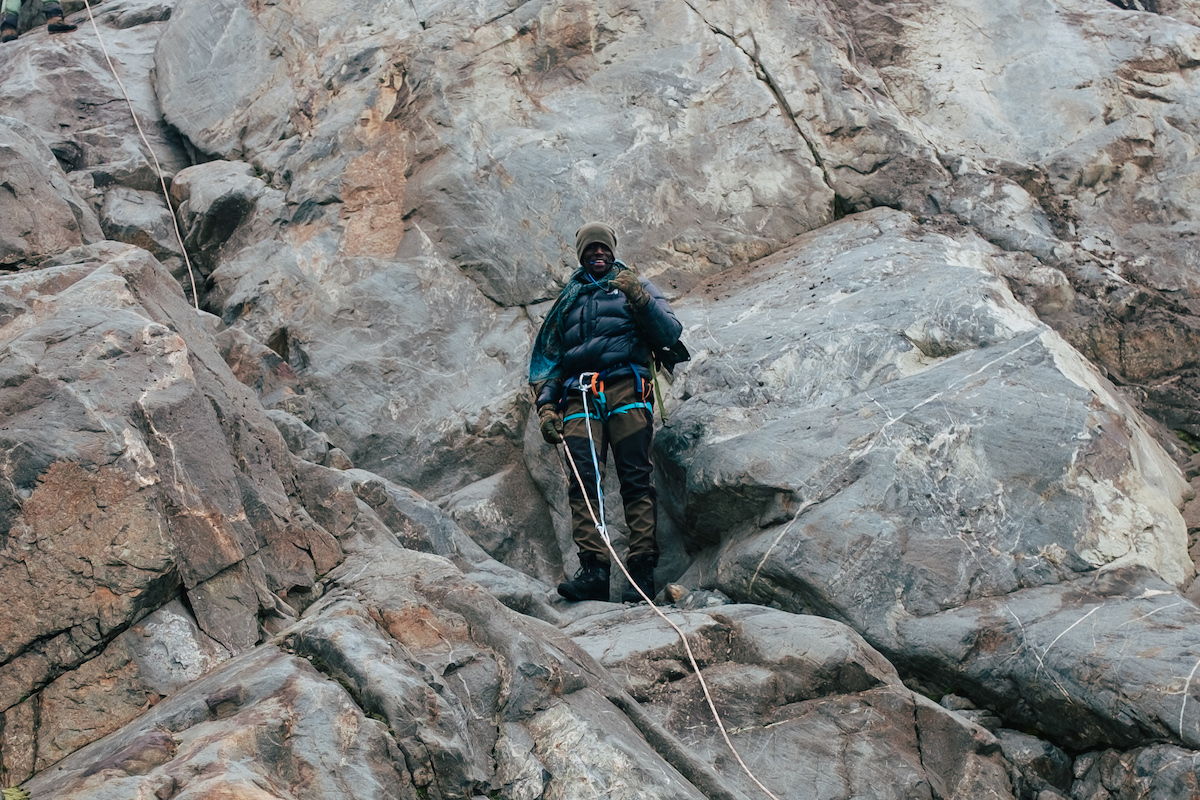 What DOES keep you motivated is the scenery. As you turn back and (if you're lucky) the cloud cover rises, you get to enjoy the truly spectacular views of the surrounding mountains. If you look closely you can see the boardwalks of Bigo Bog in the photo below ⬇️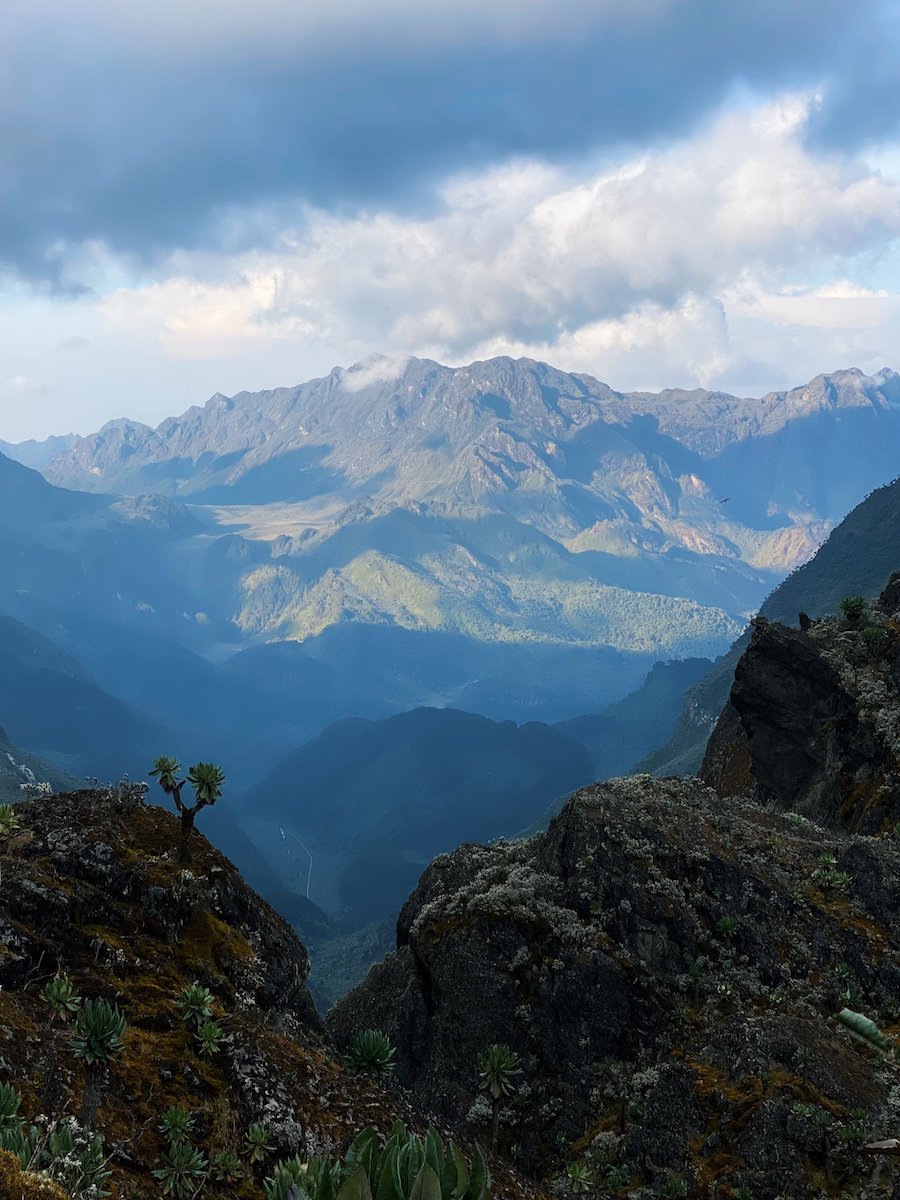 You make a pitstop at Elena Hut to change out of your summit clothes and get some food in your belly, but the day does not end there. 😅 Because of the high altitude of Elena, it's not advisable to stay there for too long, so on summit day, you trek down to Kitandara hut.
The final stretch to Kitandara (4,430 m) is long but scenic. Most of us were too tired at this point to properly take in the view, so thank god for the photos!
…and that marks the end of day 5! Sorry for the delay in sharing. I got malaria for the first time and it pushed the breaks on everything for a minute. Stay tuned for the last two days of #Rwenzori2022 (yes, there is life and adventure after summiting!).
THE SERIES: Rwenzori – day by day.