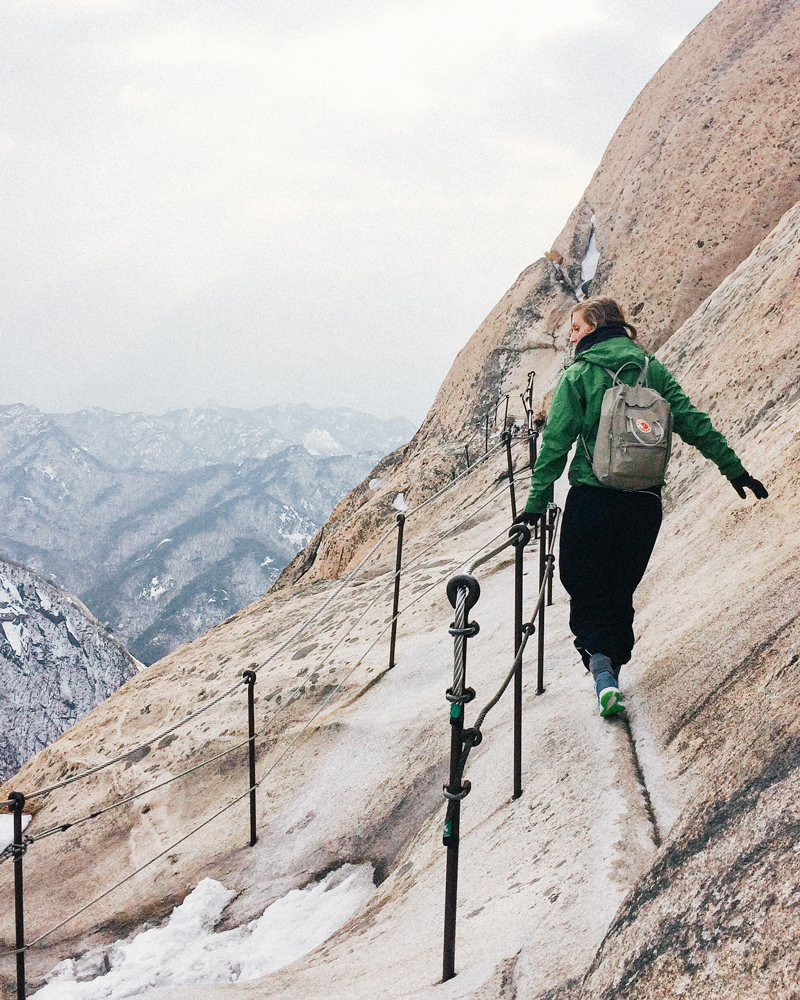 "Getting to the top is optional. Getting down is mandatory."
― Ed Viesturs, No Shortcuts to the Top.
Last week we took the subway out of the city and went on an afternoon hike to Baegundae Peak in Bukhansan National Park. Breathing in fresh, mountain air felt amazing after the grey smog we've had in Seoul the last couple of weeks!
Albeit a relatively short hike (about 8.2 km), it involves going from the flatlands and straight up into the mountains by way of steep stairs and hillsides. Baegundae Peak is the tallest peak in the Bukhansan National Park, and at 835 meters you get a stunning view of the city given that the weather is on your side.
Koreans are about as hiking-crazed as Norwegians, so the area around the entrance to the park was filled with sports stores and restaurants catering to the masses of Korean ahjummas and ahjussis hiking there every day. We didn't start our trek up the mountains until around 2PM, which meant that we avoided most of the traffic that these trails see, but we did meet our share of technicolor-wearing hikers coming down from the mountain.
While the locals were dressed in proper hiking gear and carrying backpacks filled with food, soju and spare clothing, we were dressed in whatever work-out clothing we had, and were armed with chocolate cookies, water and Ida's camera.
"It will be dangerous for you at the top" they told us when they saw that we were sporting running shoes instead of hiking boots with crampons. We laughed and told them we were Norwegian vikings, no snow or ice would stop us from getting to the top! They shook their heads, and wished us luck, as we continued climbing up the hillside.
The last part turned out to be a bit dangerous, as the snow had turned slushy and slippery, making the last part of the trail a treacherous mile of clinging on to the handrails and pulling ourselves up by the strength of our teeth. But then again, a hike isn't really a hike unless you've felt your adrenaline spike at least once.
I'm imagining this hike is fairly easy when there's no slushy snow to slow you down, so if you're in the area during spring/summer/fall, make sure to put it on your list! I'm happy to have finally broken my hiking dry spell, and am already planning more adventures in the mountains around Seoul. Let me know if you have any recommendations!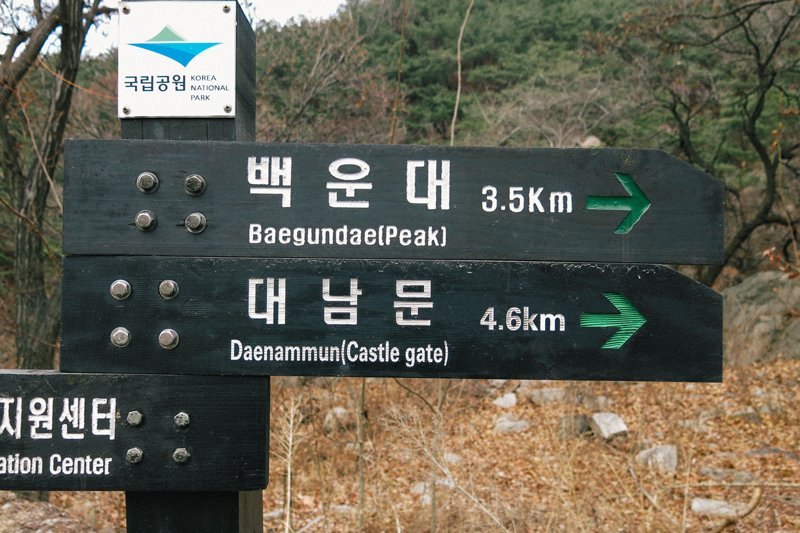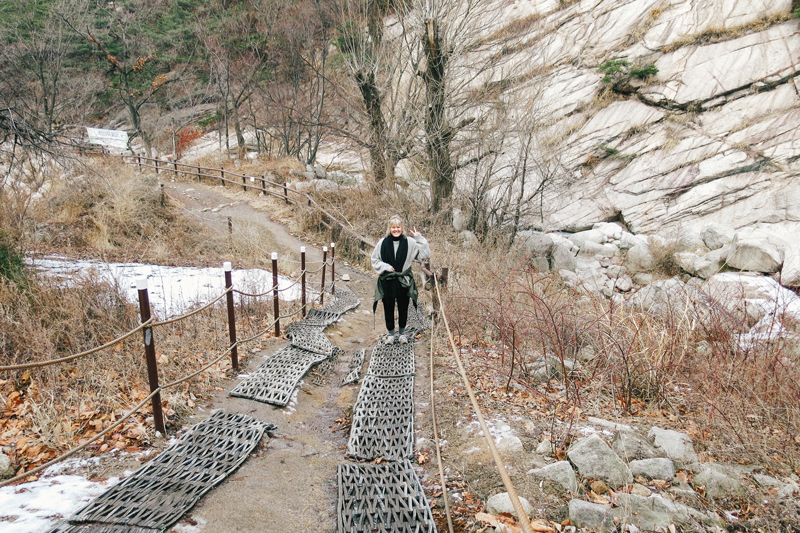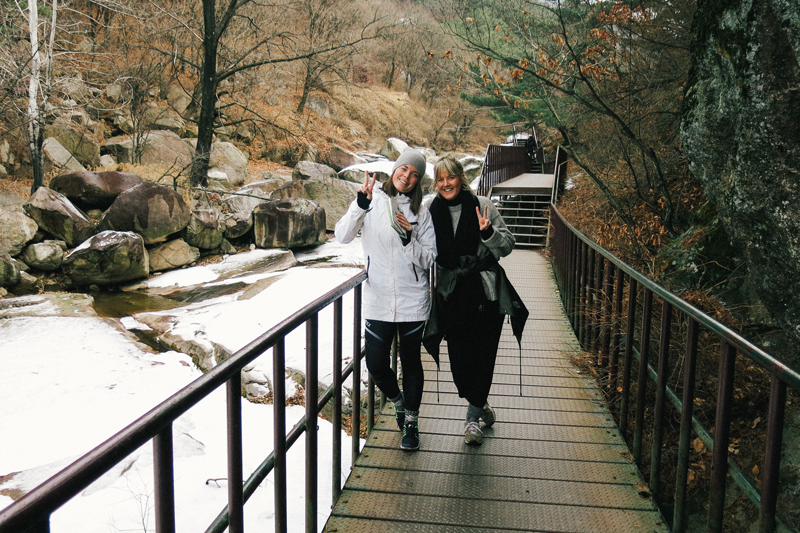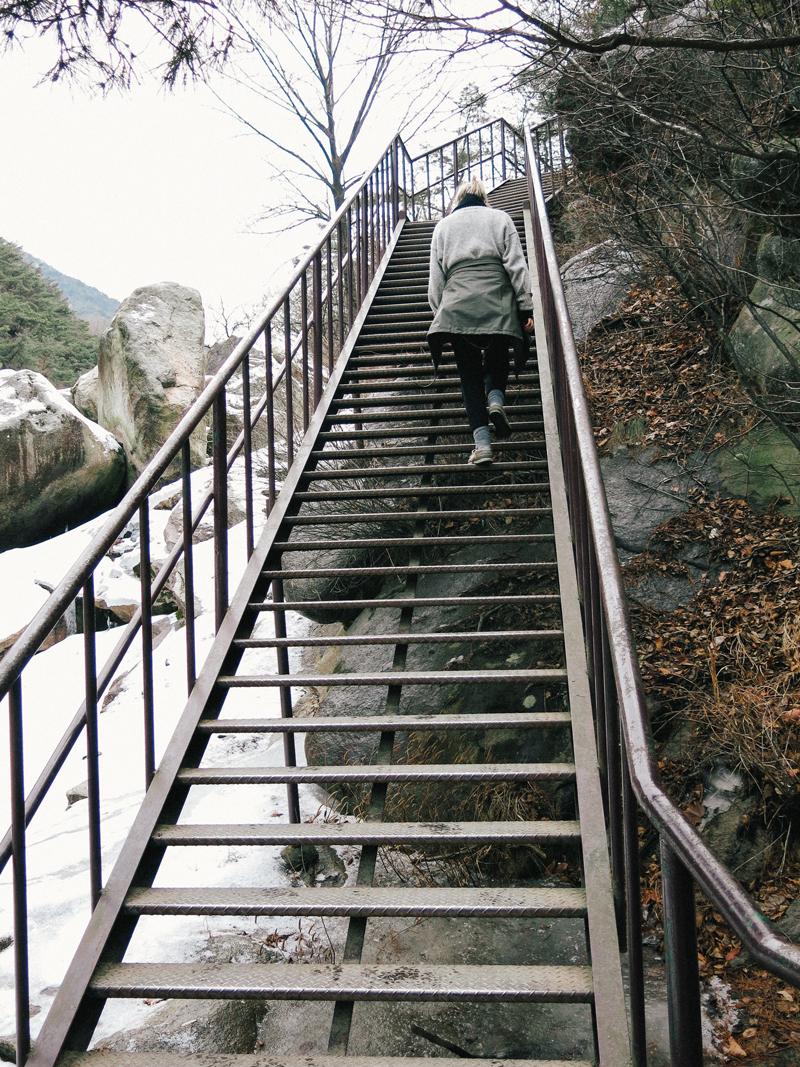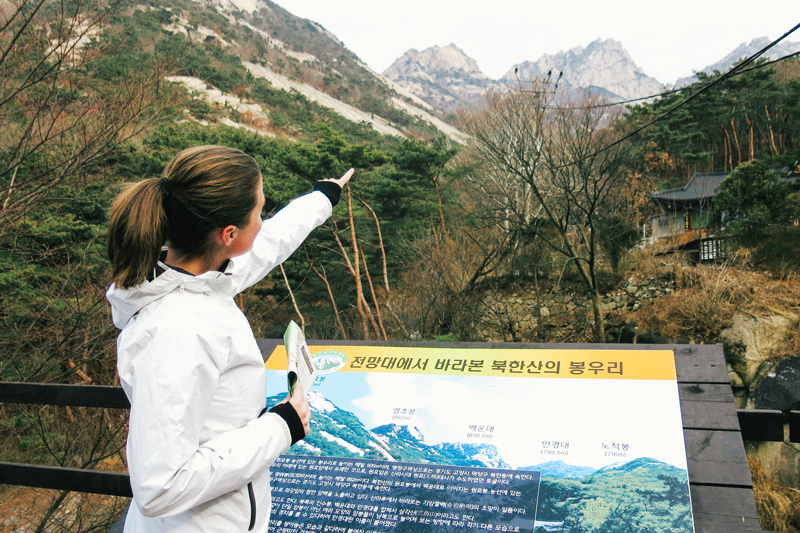 Pointing towards the peak we're aiming for (the one to the right)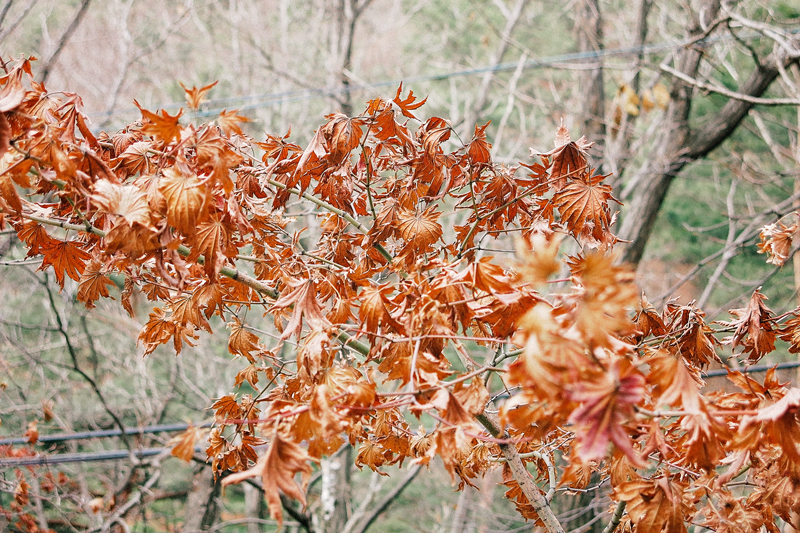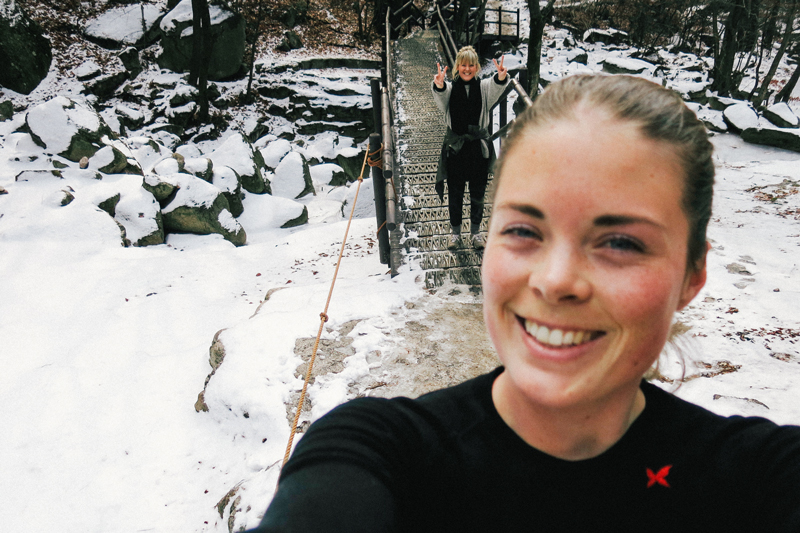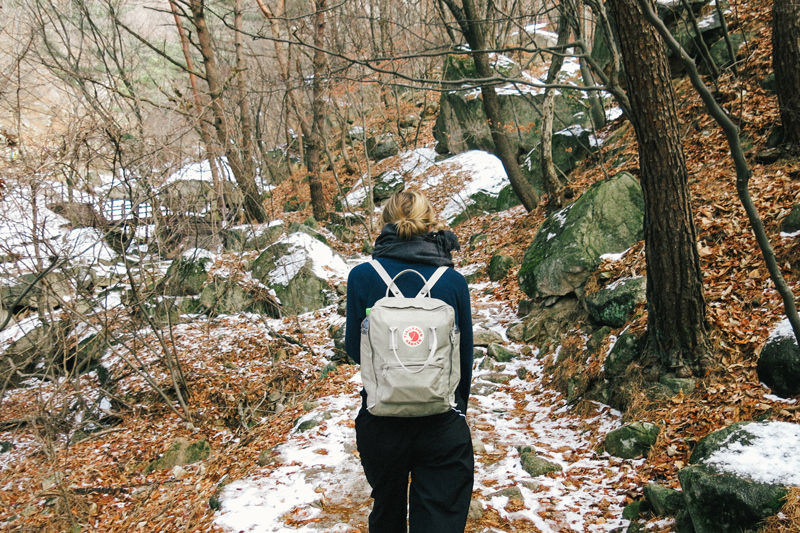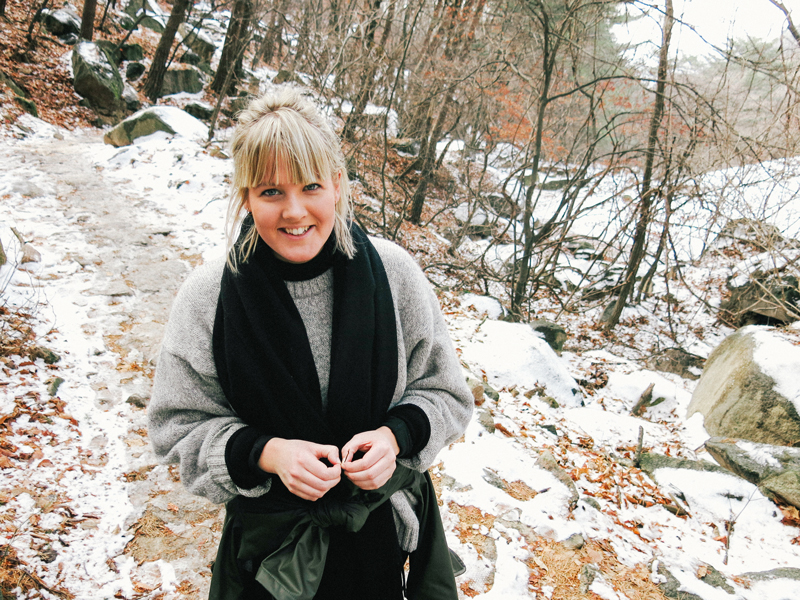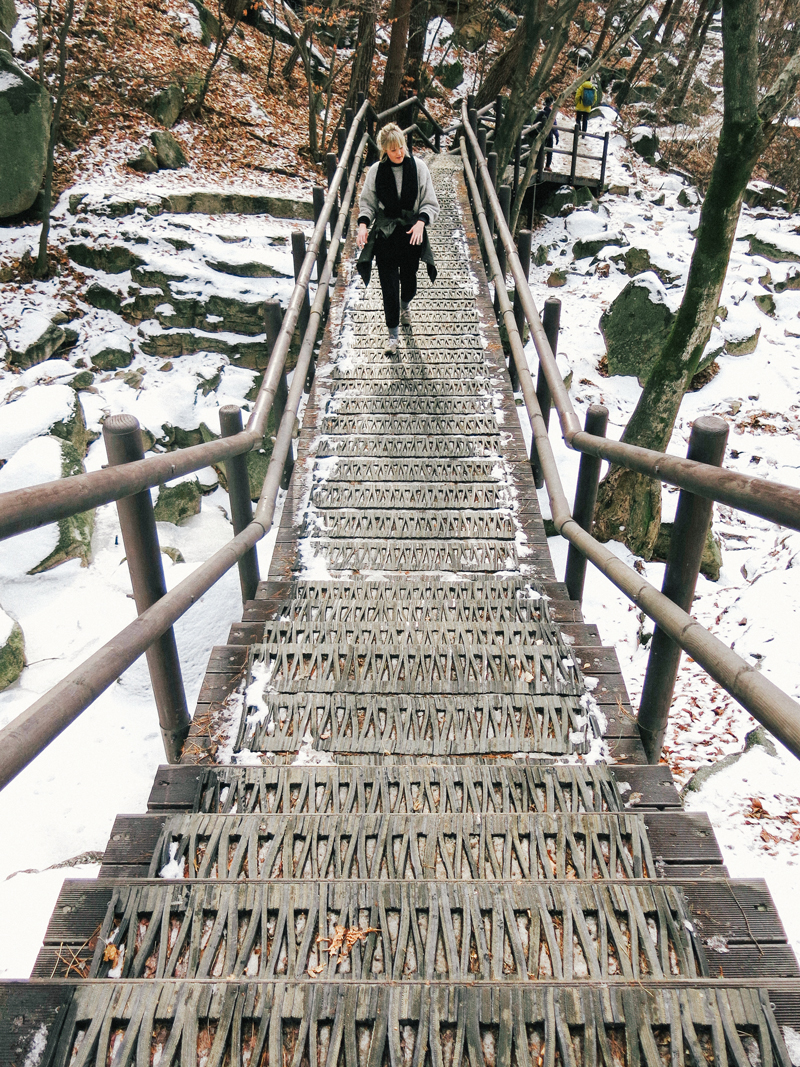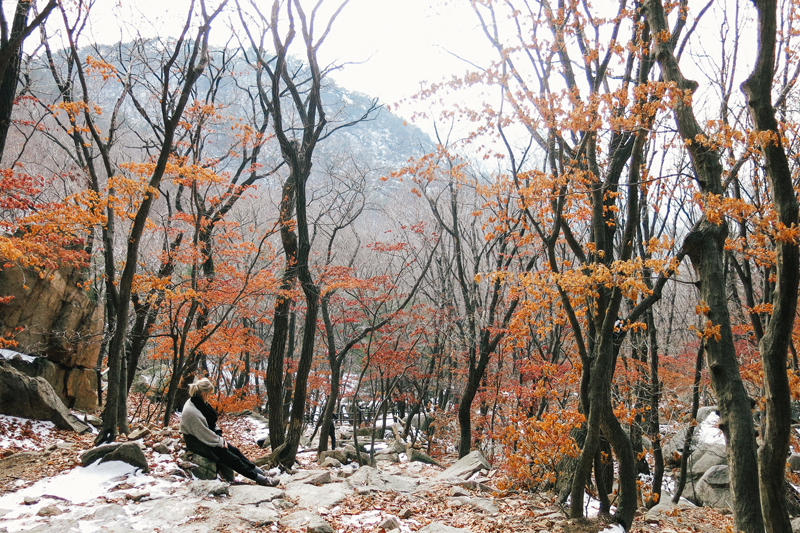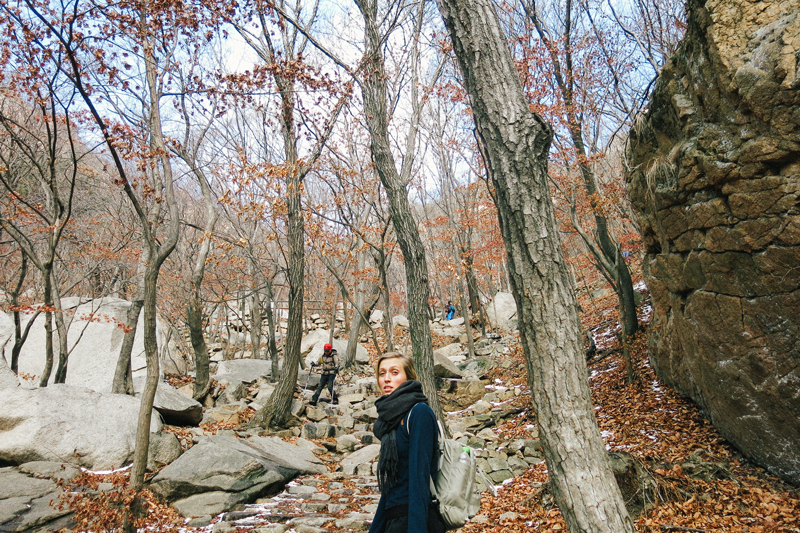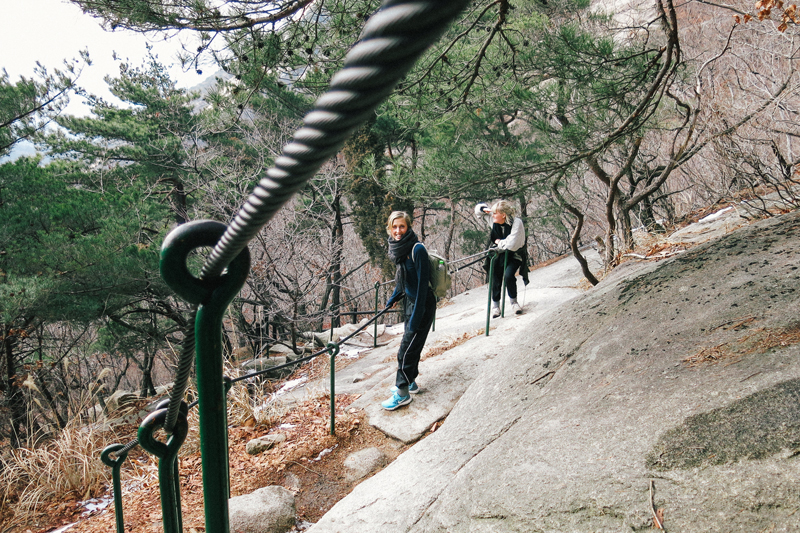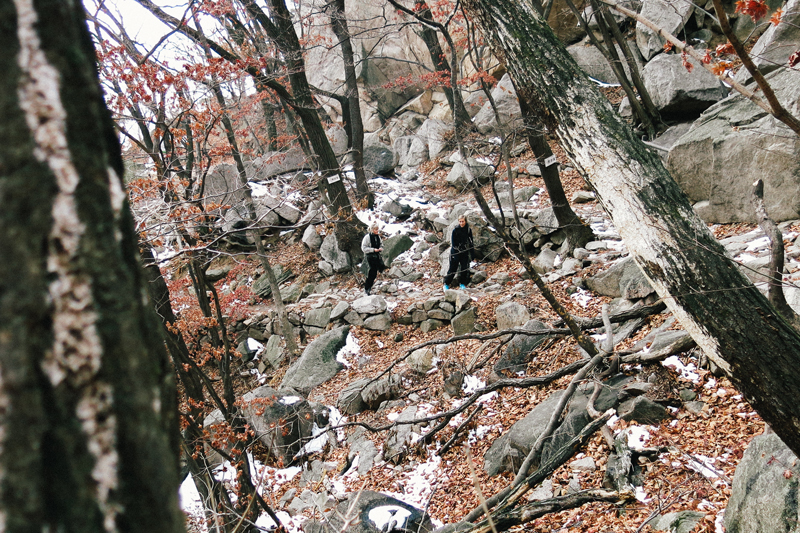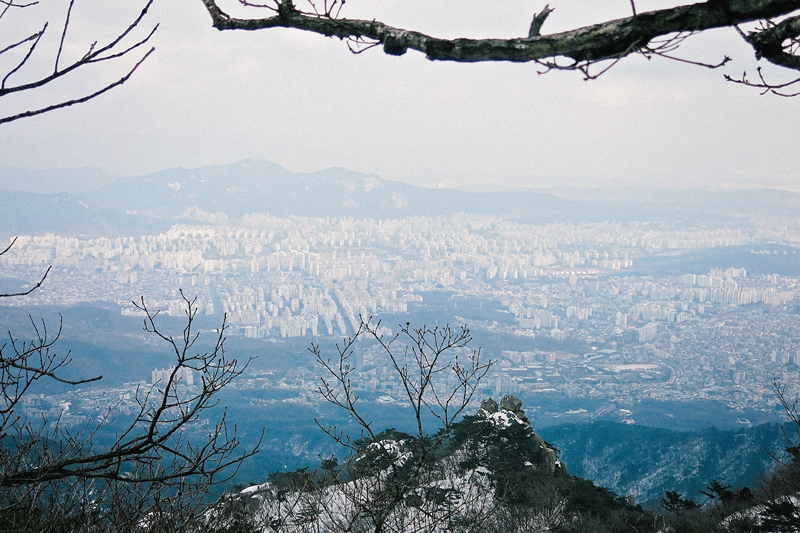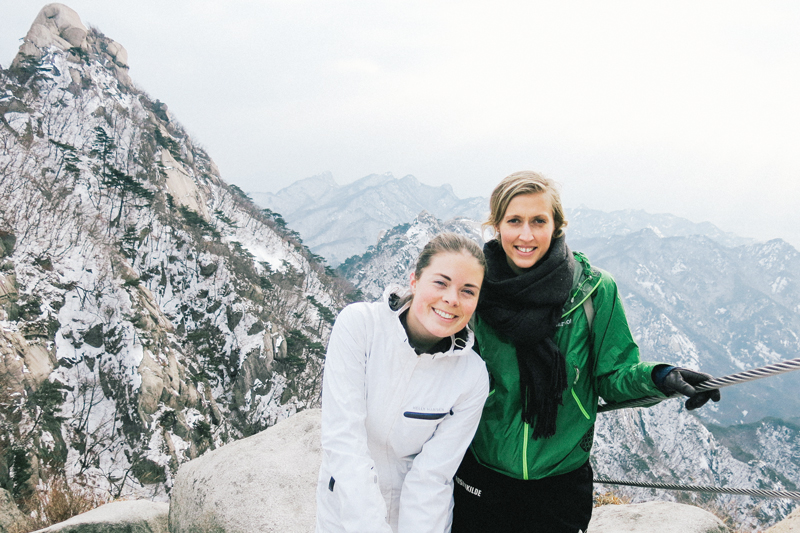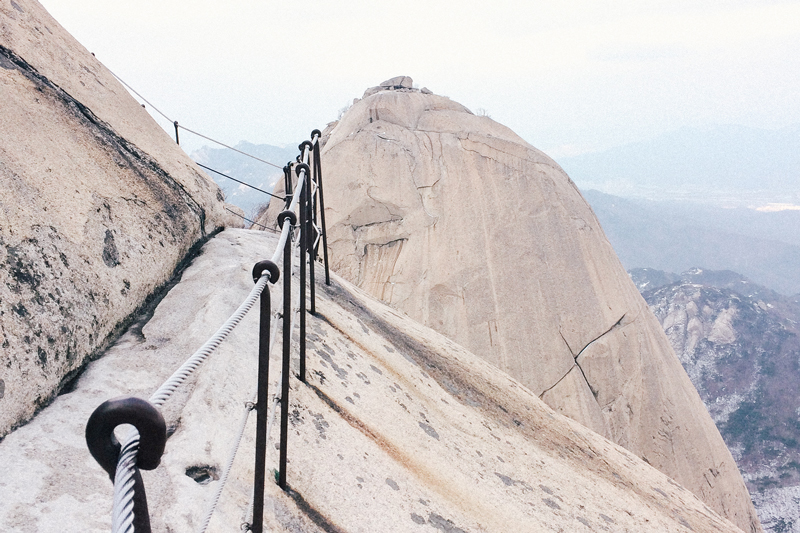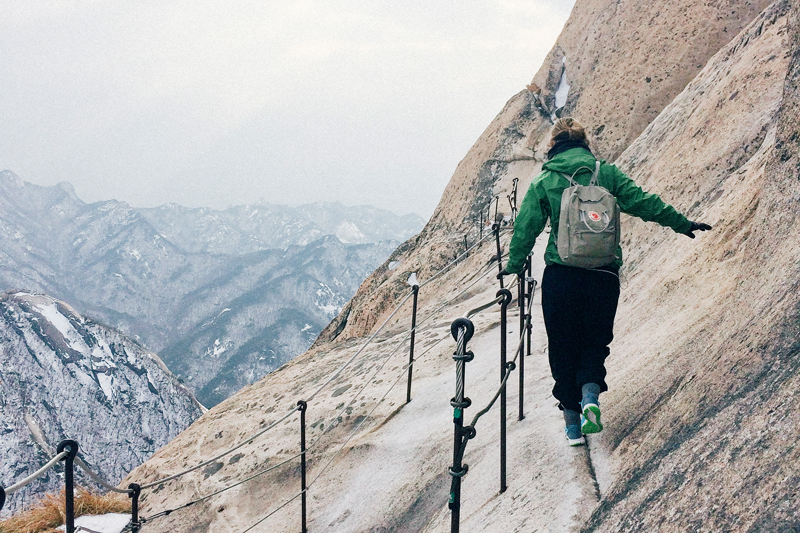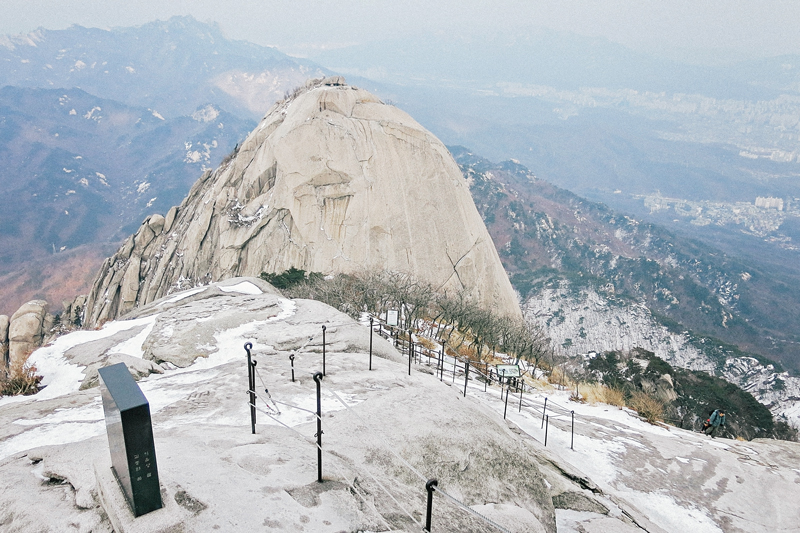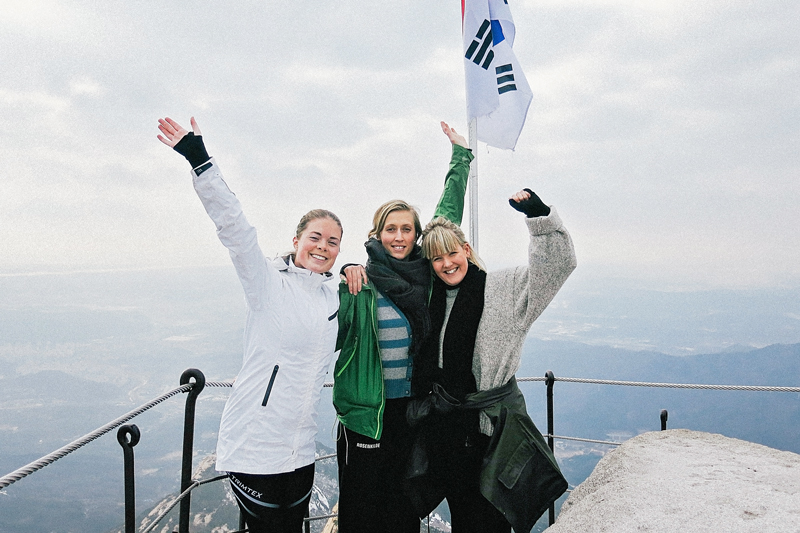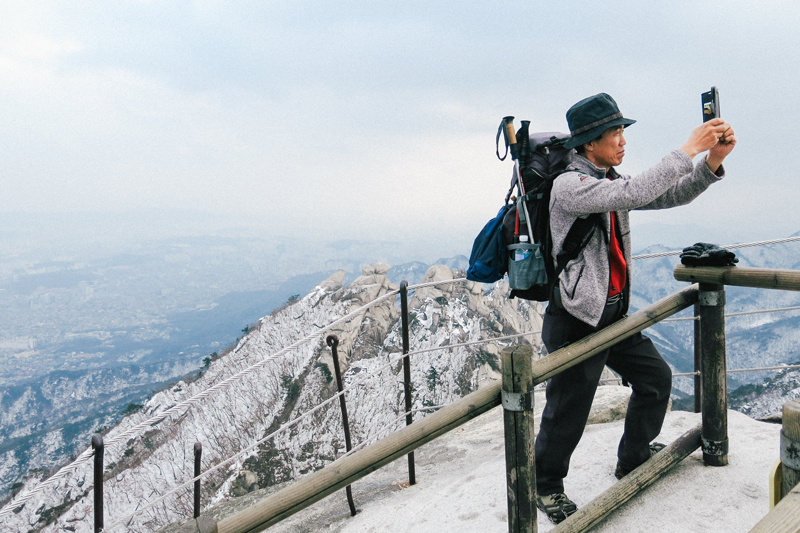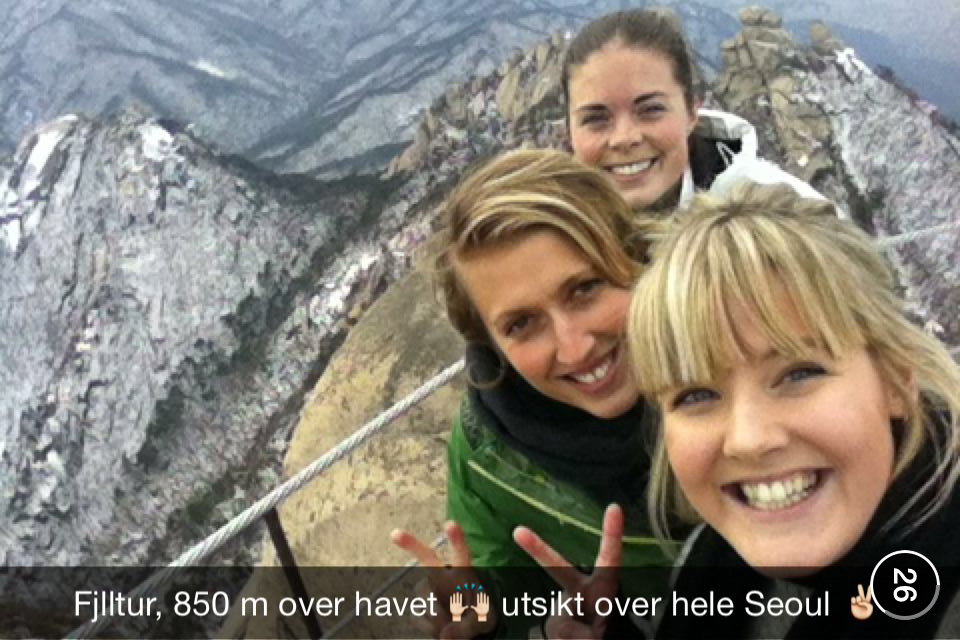 Obligatory Snapchat-selfie at the top.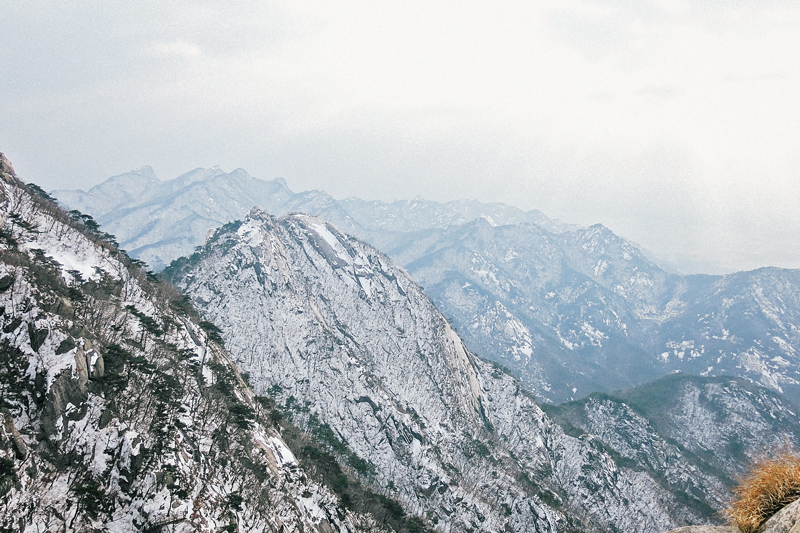 Directions: Subway line 3 to Gupabal Station, exit 1. Take bus 704 (the bus stop is right next to the subway exit) to Bukhansan Mountain Entrance. Here's a map of the area.