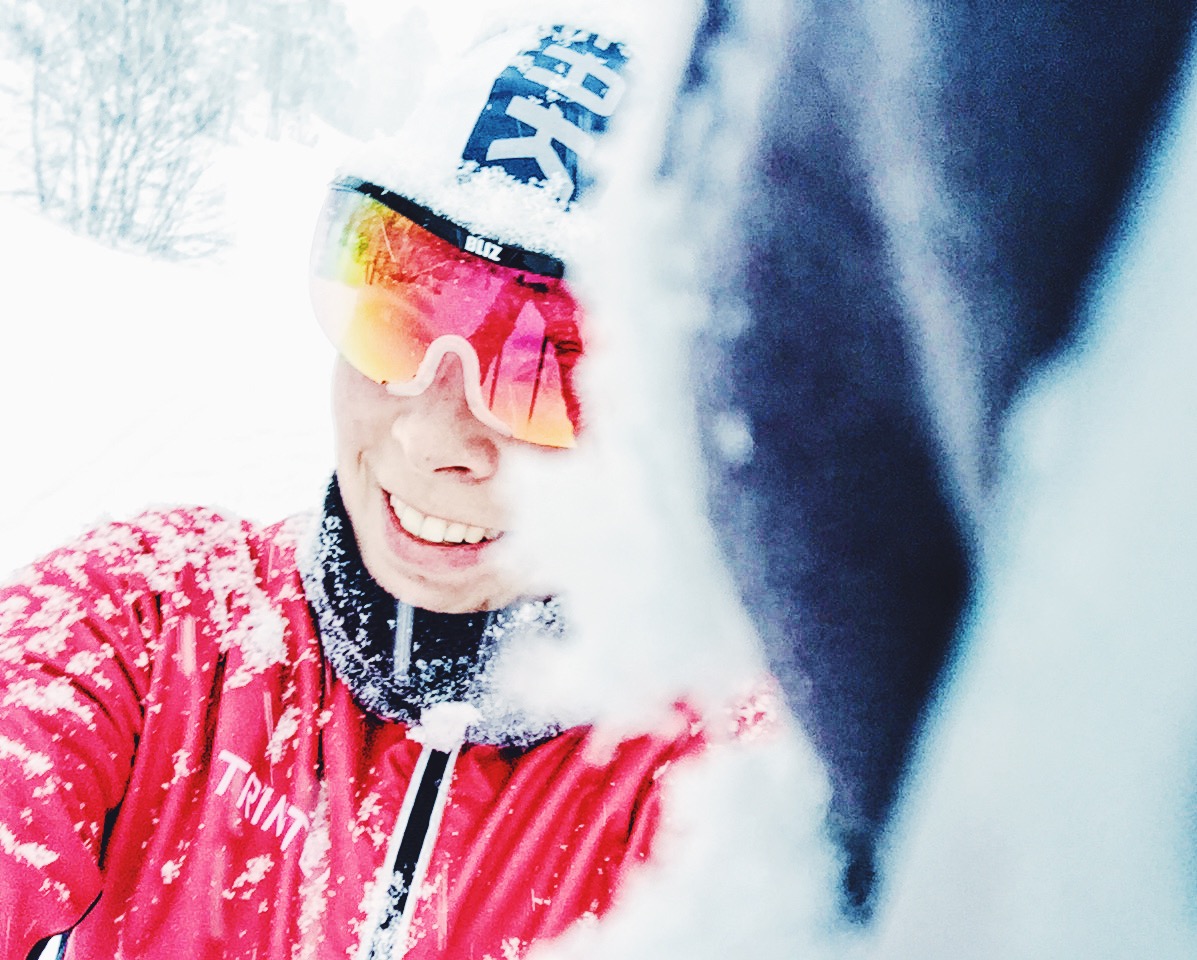 Norway was hit by a storm this weekend, and the aftereffects are still roaming the mountainsides. Naturally, we decided a storm was the best kind of weather for a trip to our cabin in the mountains. Add snow to the heavy wind brought on by "Tor", and you've got the perfect weather for some quality time with a book and a roaring fireplace. Or Keeping Up With the Kardashians on TV. Guilty pleasures are after all the best kind.
While our mother drove back down to the city today (as most grownups she has to work on weekdays), my sister and I are staying for another couple of days in the hope that the weather will get better. Cross-country skiing is (arguably) more fun when you can actually see the tracks, and that wasn't the case today when we ventured outside for a short session. The snow might look idyllic in the photos, but it was falling fast and heavy, covering the tracks up minutes after the snow groomers (<– I've learnt a new English word today) refreshed them.
Fingers crossed for blue skies tomorrow! Or grey, I'll settle for grey too, as long as there's no heavy snowfall.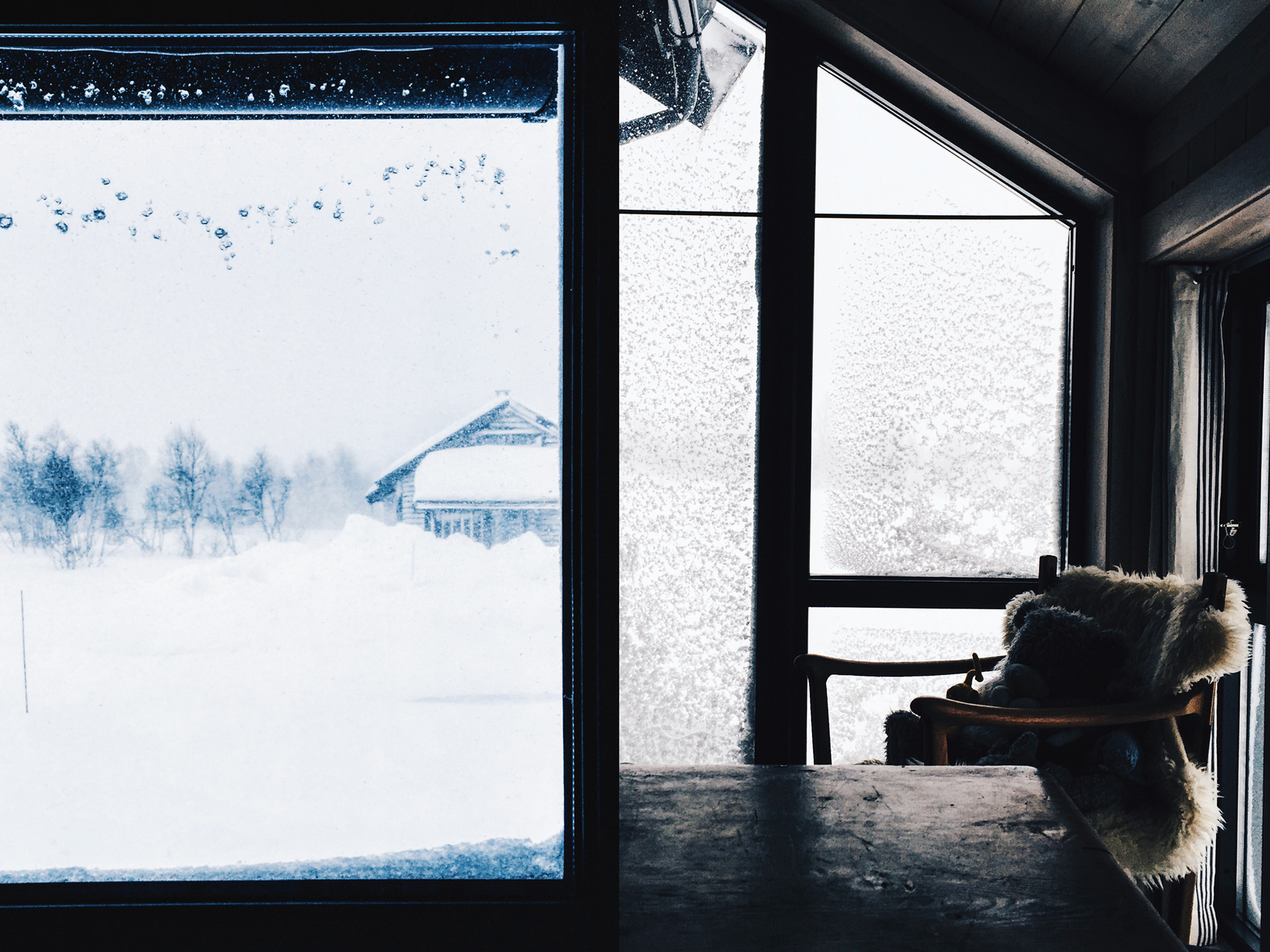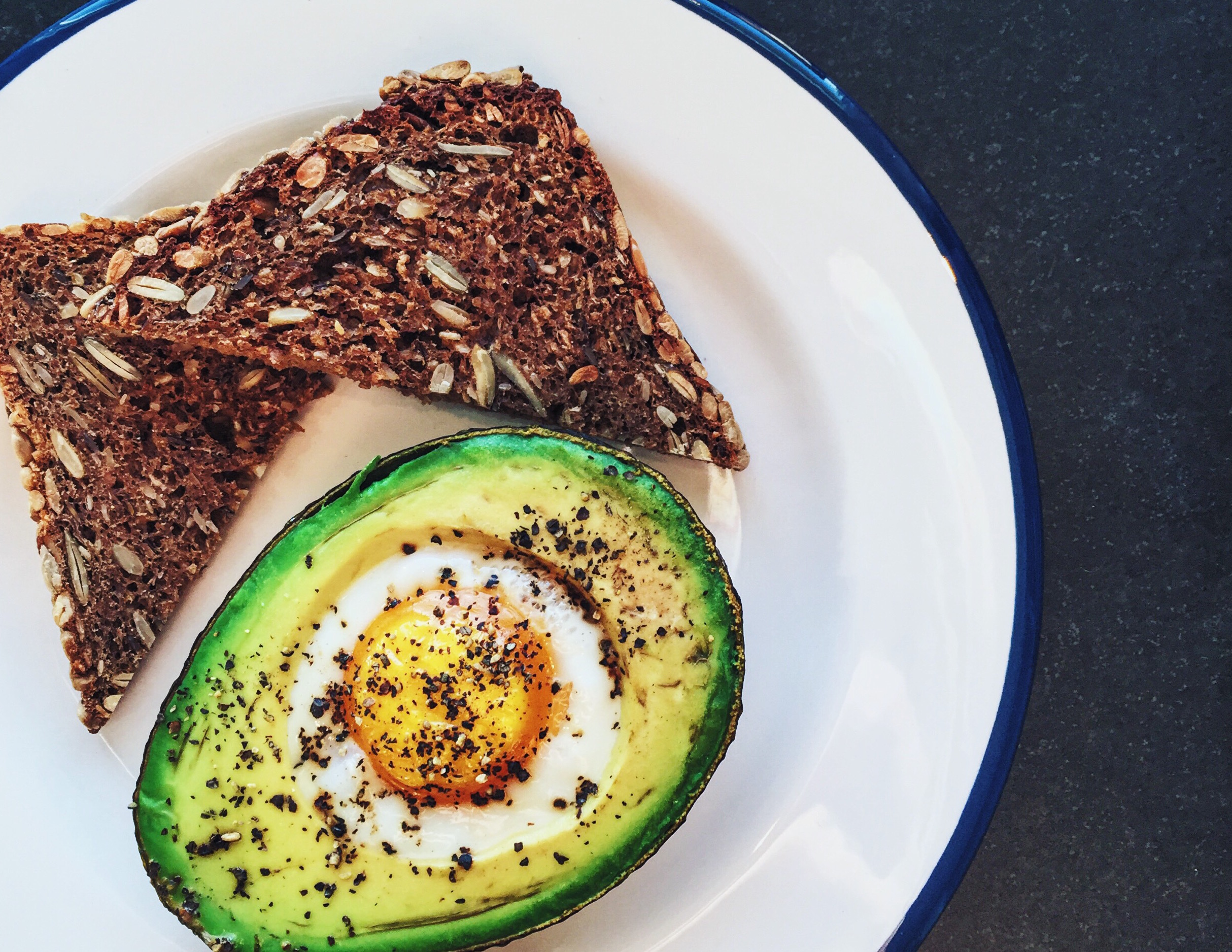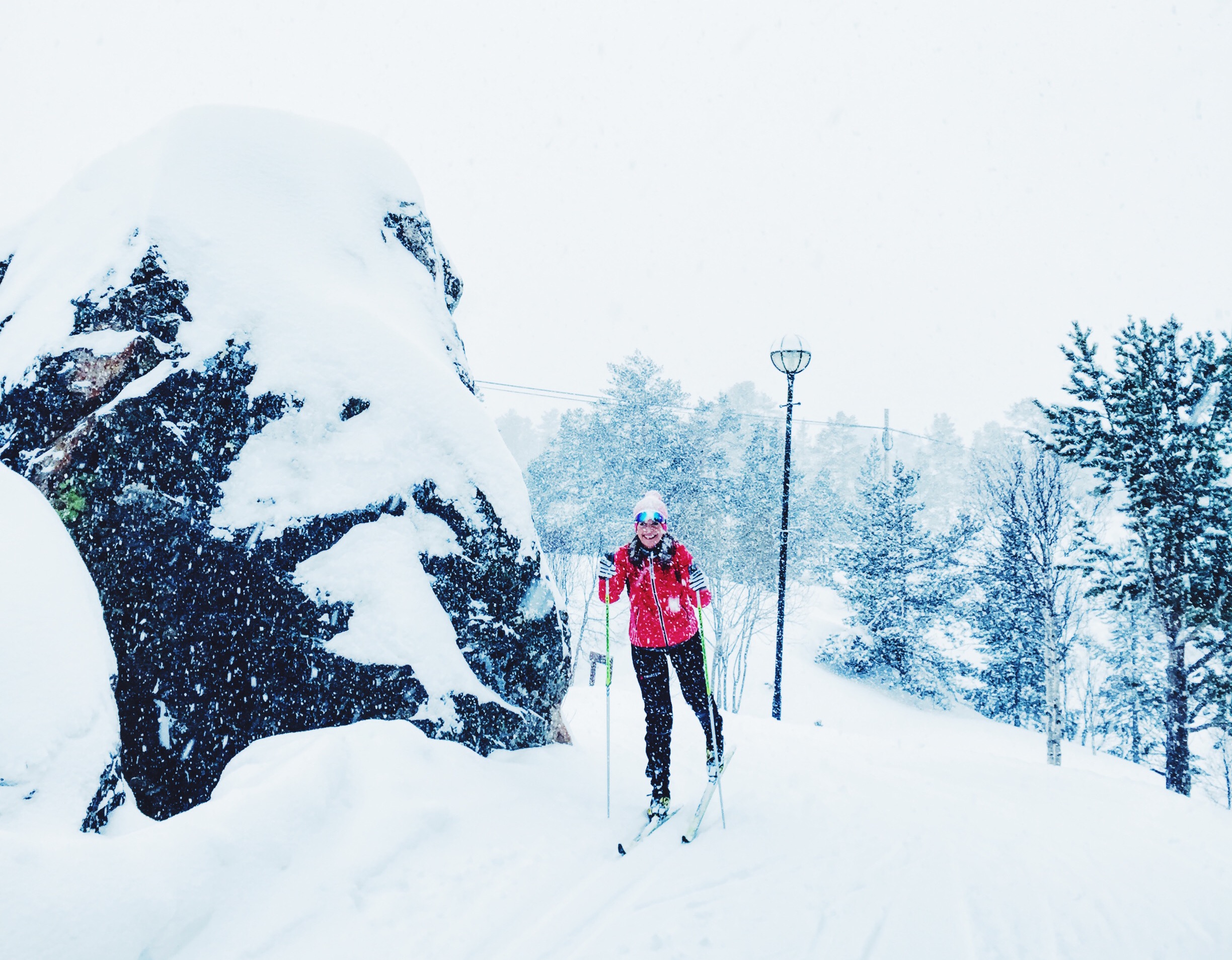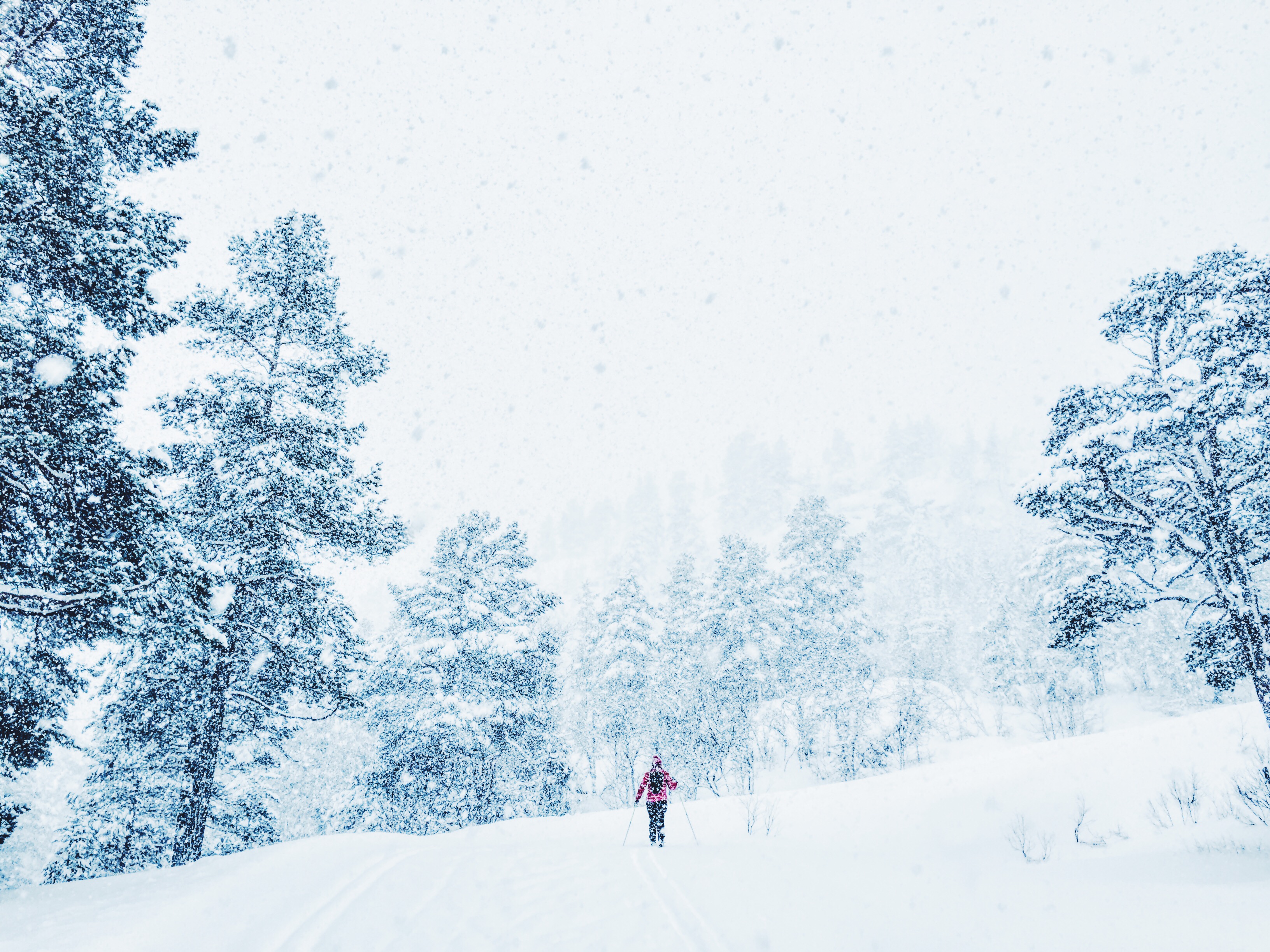 How do you prefer to spend your snow days?