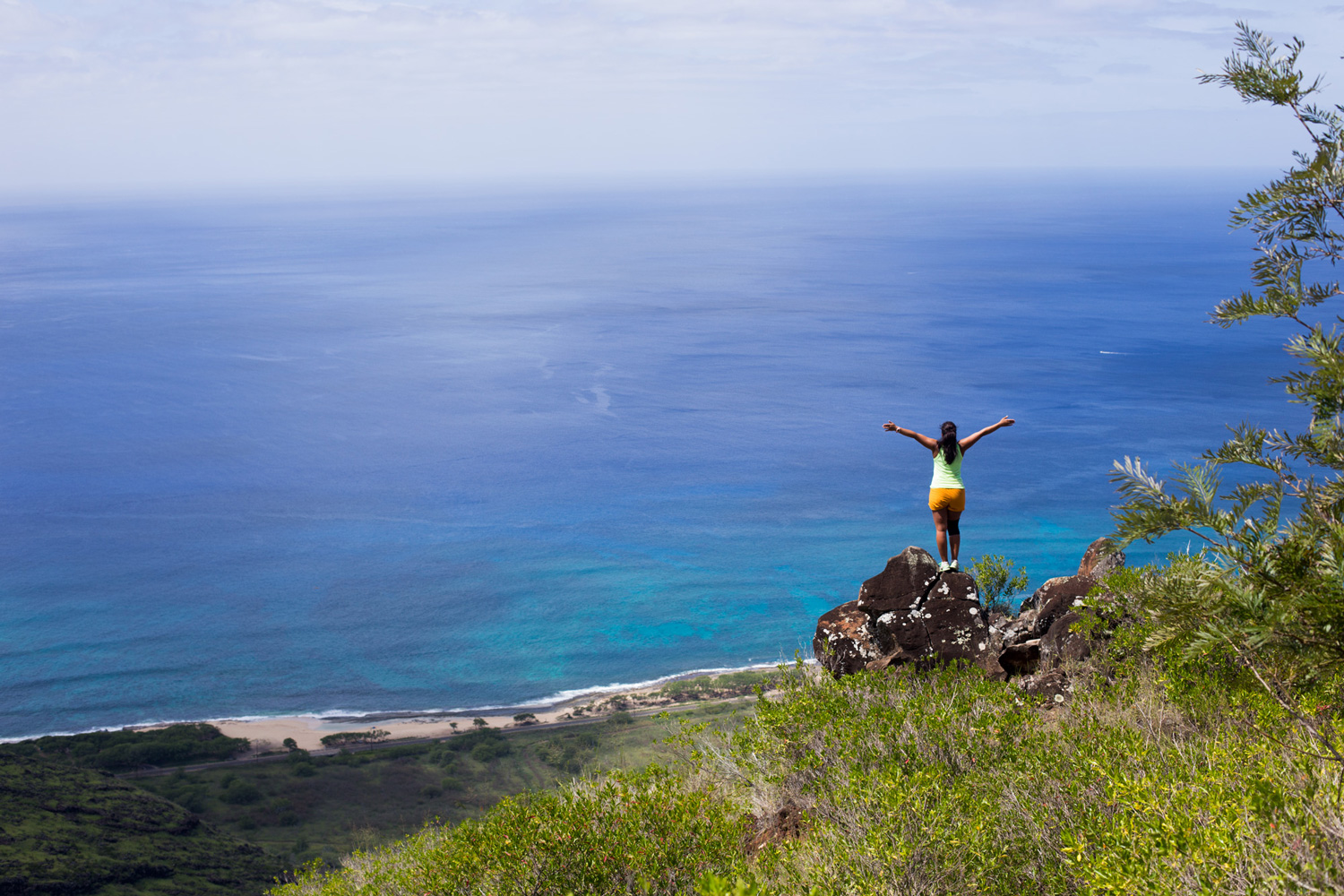 On a sunny Sunday morning, four excited hikers – three Norwegians and one American – parked their car at Kea'au Beach Park just outside of Waianae on the west side of Oahu. Having left the grey weather in Honolulu behind, the west side presented us with a big shining sun and hardly a cloud in sight. Little did we know that this hike would present us with more challenges than we had expected.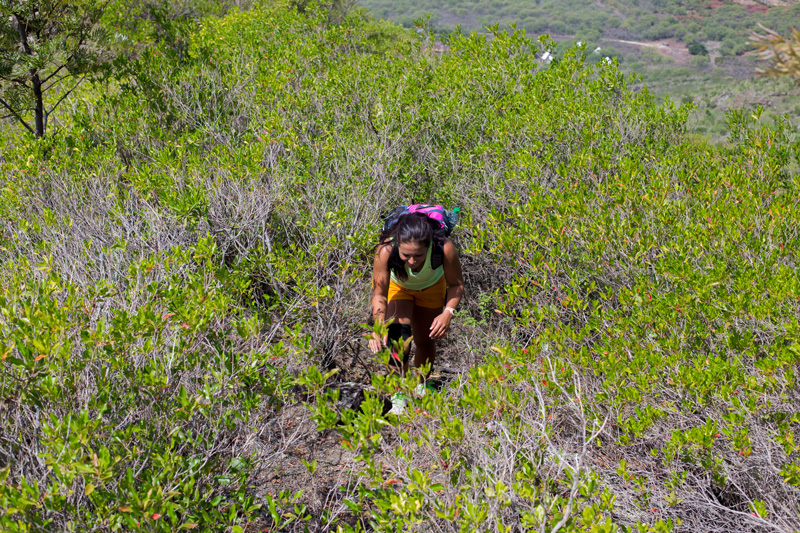 We started climbing up the very end of a hill that would lead us to the first of five peaks. Lots of shrubbery down there. And cows. Aggressive cows. We kept as far away from them as possible, even if it meant that we had to take some detours.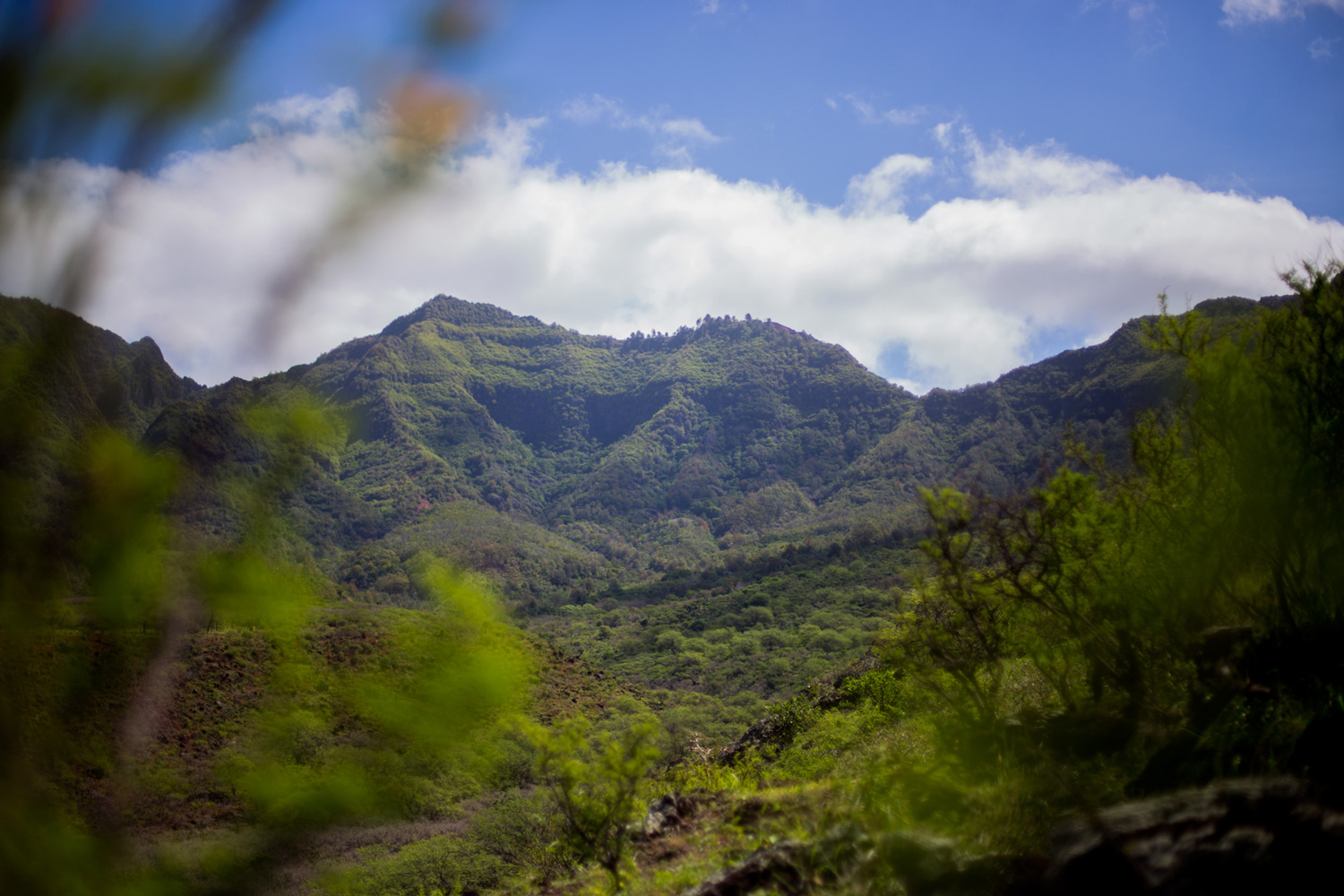 The peak to the right was our final destination, at the end of what was originally planned out to be a 8 hour hike.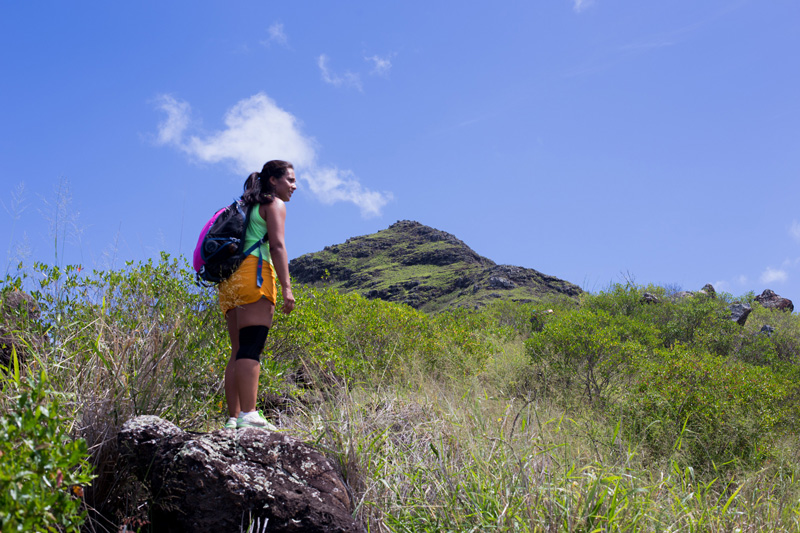 The first hill invited to plenty of breaks as the sun was as scorching hot as only the sun on the west side of the island can be. Usually most of this landscape is brown and desert-like, but we've had plenty of rain this winter, so it was greener than expected.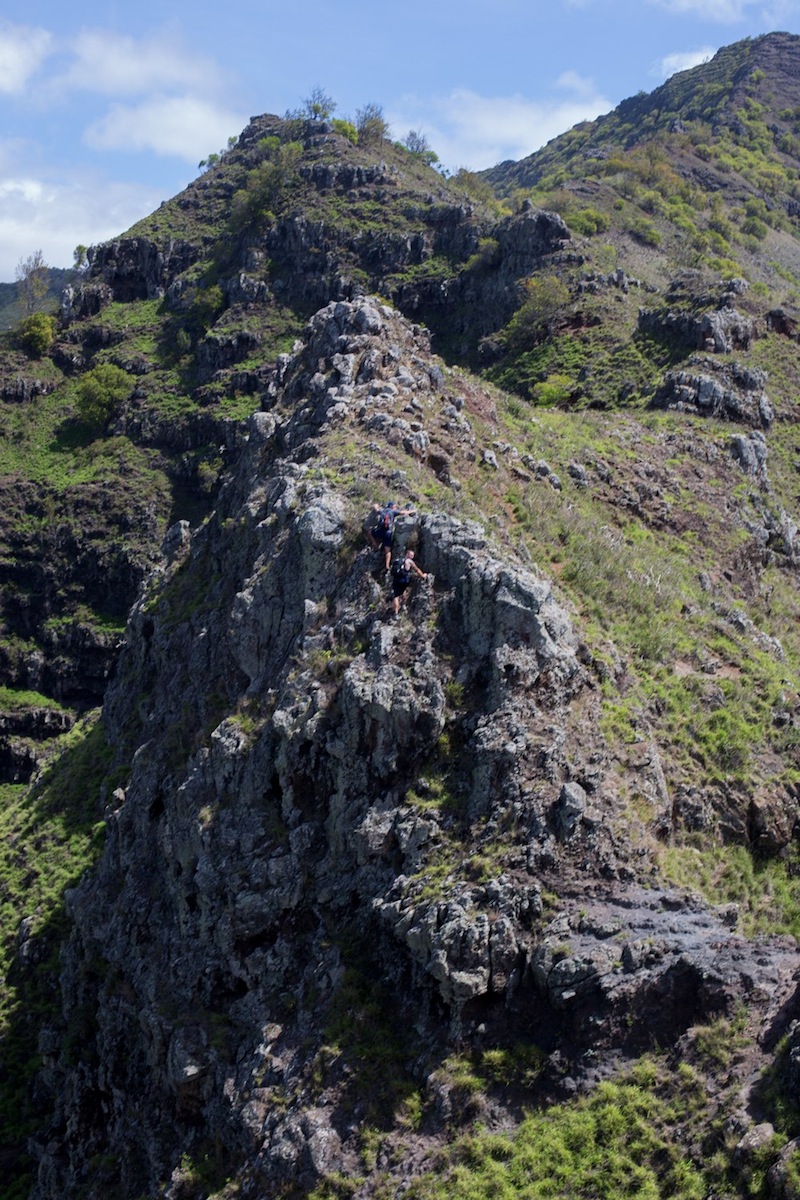 In our group of daredevils the easy route is never an option (ref: go straight up or to the right).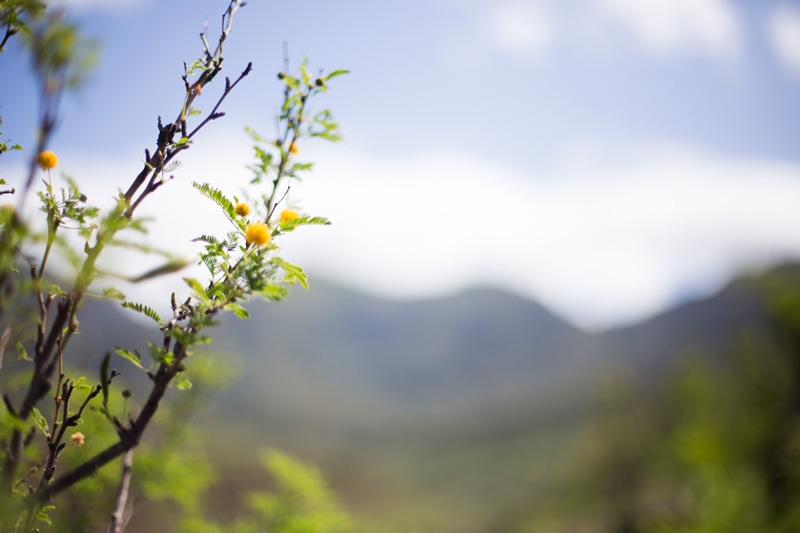 We even found some beautiful flowers.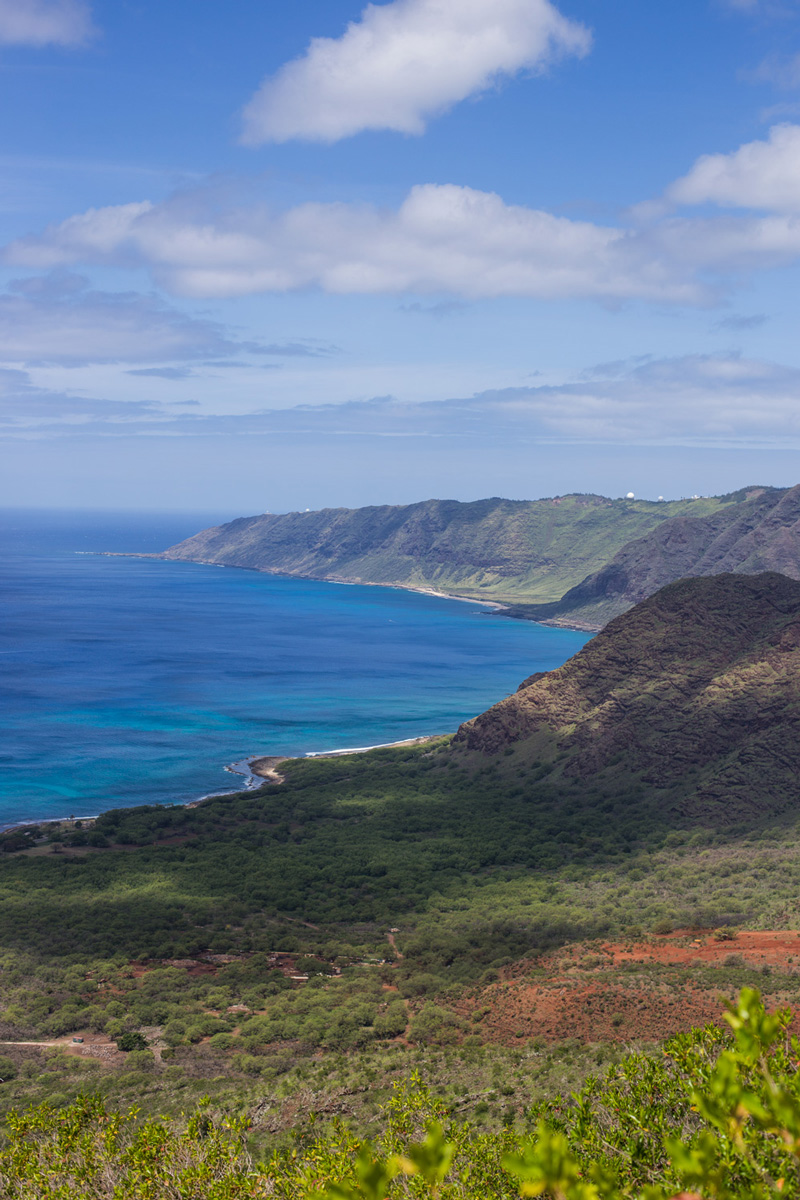 The view on the west side is simply stunning, and as we reached the top of Pu'u Kea'u – the first peak – we could see all the way from Kaena Point to the Disney hotel in Ko Olina.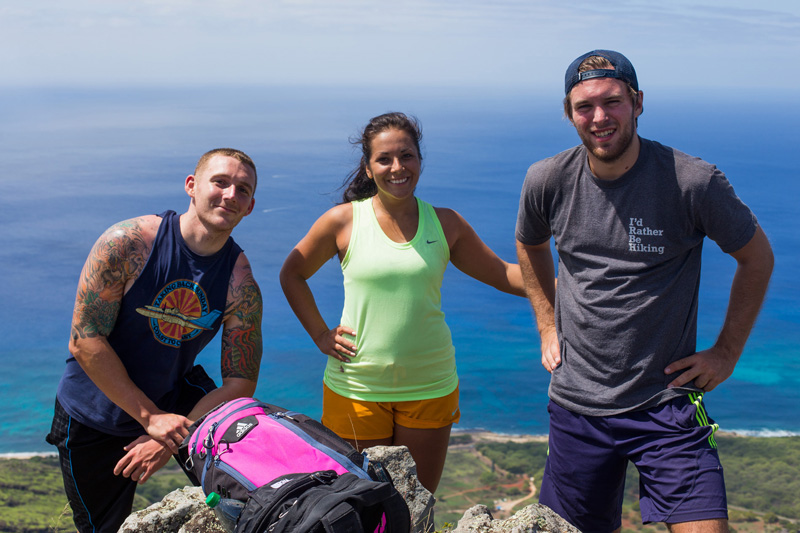 Nick, Michelle and Hallvard – my hiking group for the day. As we scaled the top and continued over on the other side, we came onto the ridge line of all ridge lines. Ridge lines is why I love hiking in Hawaii. Climbing and trying to keep your balance while you have up to 200 meter drops on each side is just amazing. Lovely. Naturally, I kept my camera in my bag for this part.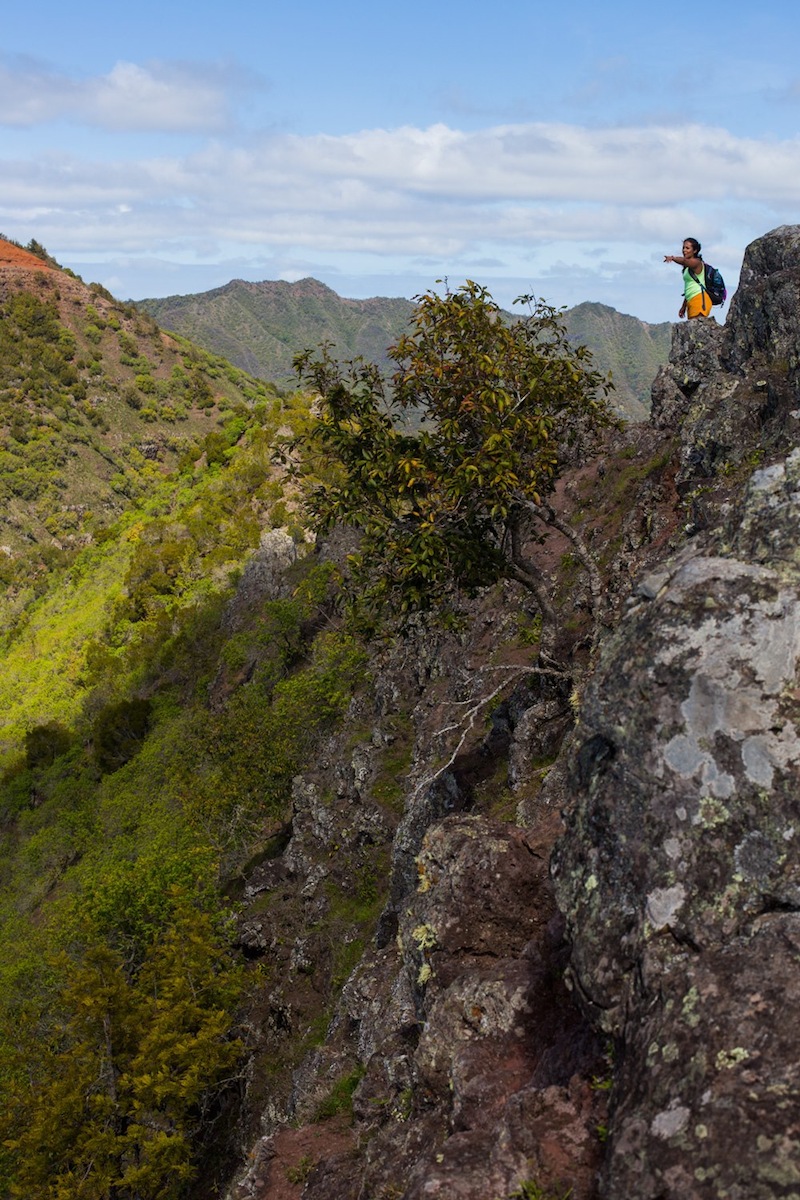 We followed the ridge line over 3 peaks and to a peak known only as No Name peak. From there (like every other peak in the area) you'll have amazing views of – among others – the top of Pu'u Kaala, the highest peak in Oahu. We're doing that one soon-ish.
As we started to make our descent from No Name Peak we accidentally missed the part where the ridge line turns into two different ridge lines, and followed the wrong one for roughly 30 minutes before we realized our mistake. By that time it was too late to turn around, and we decided to stick to the ridge and hope that it would lead us down eventually. This ridge was covered with trees and shrubbery, which meant that our pace was slowed down and soon the sun set.
Armed with a headlight and two iPhones with flashlight apps we made our final descent in pitch darkness. Luckily we knew where we were going, and 10 hours after we set out we were back by the car. Tired but happy.