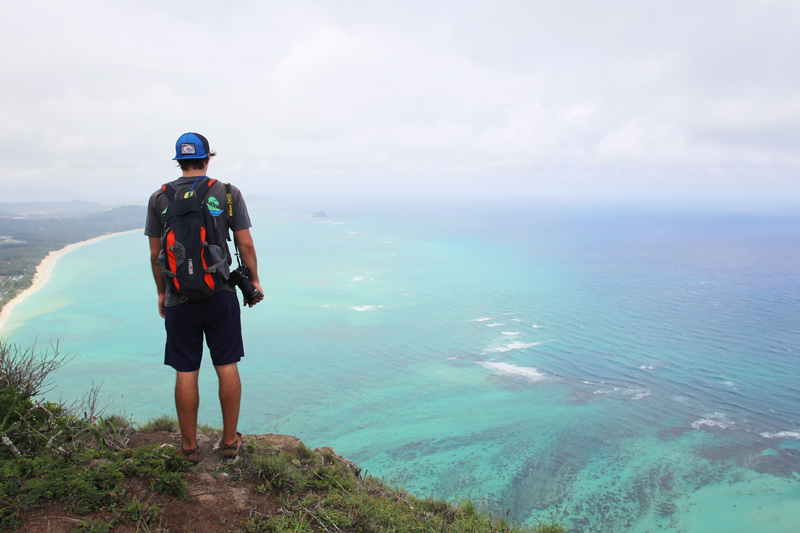 Yesterday I took some time off from Spring Break shenanigans to go hiking on the south-east side of the island. Starting at the parking lot at Makapu'u Lighthouse, we climbed the hillside on the other side of the road and made our way along the ridge line towards Mariner's Ridge. Right before the ridge hits the end of Mariner's, you take a right down to Waimanalo. This trail is called the TomTom trail after the guys who made it, Tom McGuire and Tom Cadle. You can read more about the hike from my favorite guide to all things hiking-related: UnrealHawaii.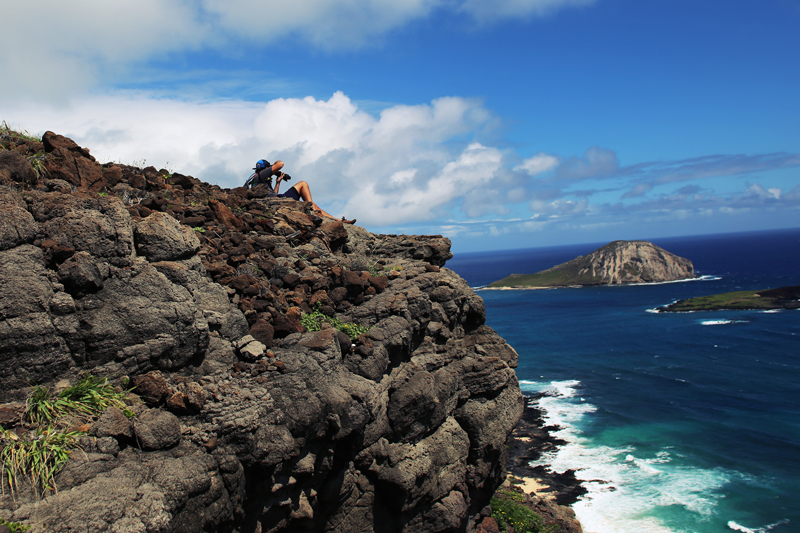 Climbing to the top of the first peak we took a 5 minute break to capture the view of the south shore.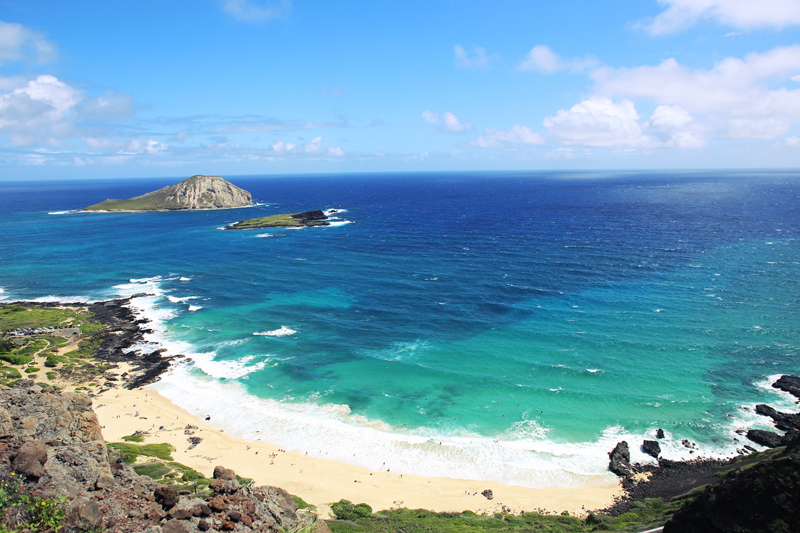 More specifically this view. Makapu'u Beach Park. Gorgeous, right?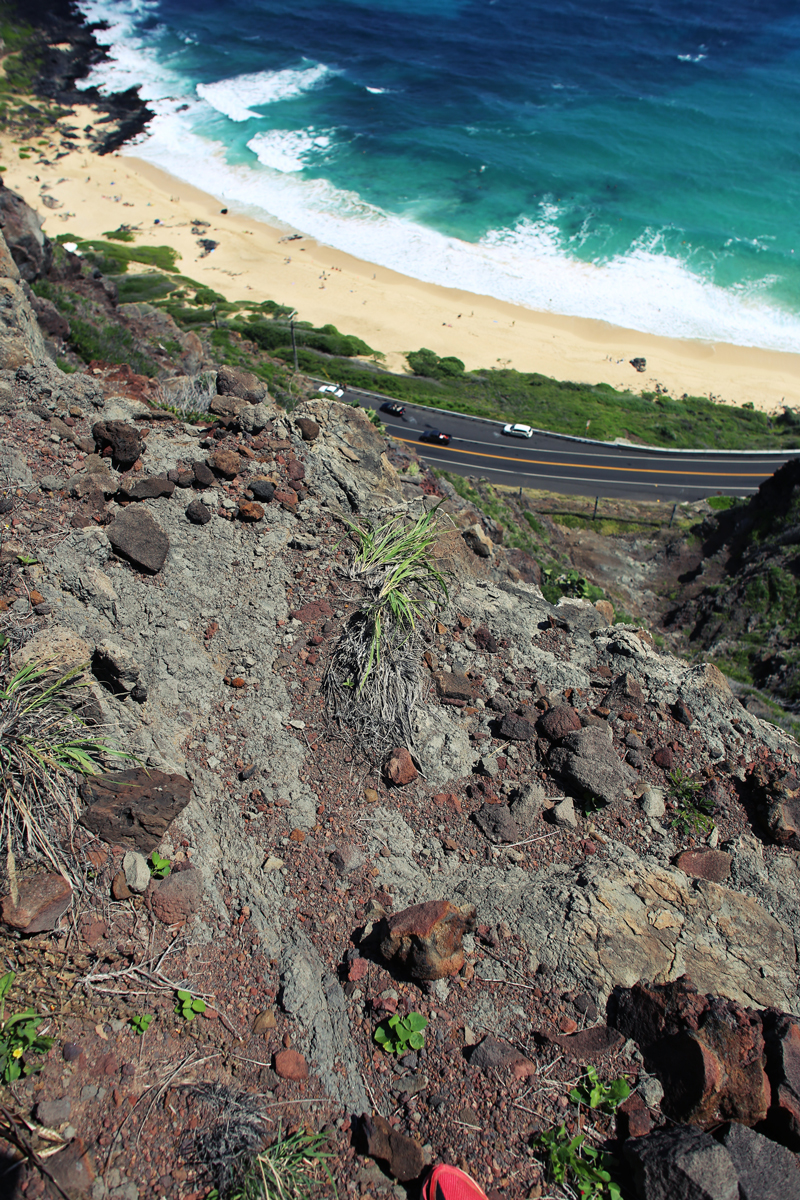 Looking down at the highway passing a couple 100 feet by below us.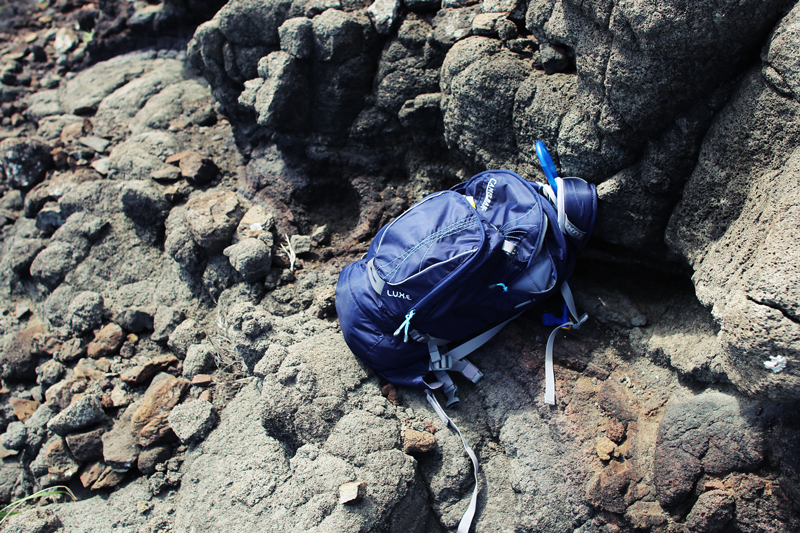 Stopped by Sports Authority yesterday and invested in a camelback. It's the new love of my life. Water is quite essential when hiking in Hawaii, and I was growing sick of all the water bottles.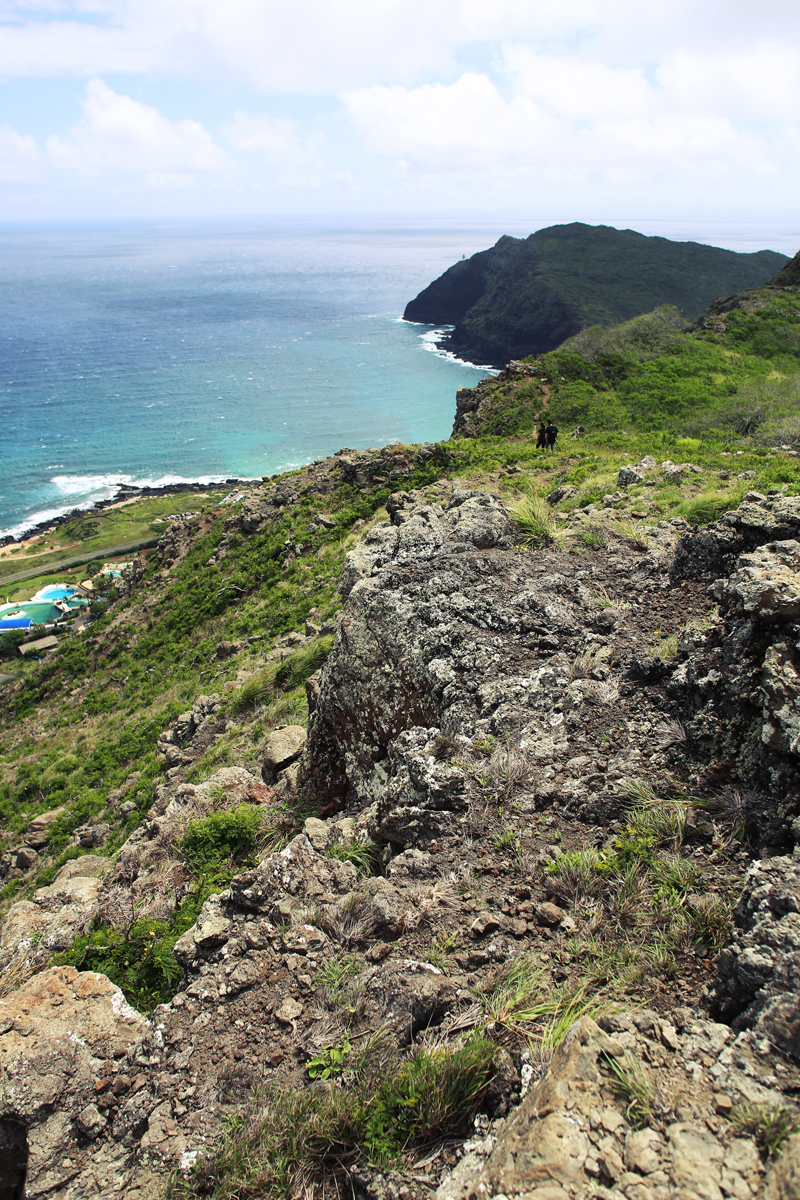 While climbing the hillside, we looked back to see the view of the Makapu'u Lighthouse. On the next sunny day we're going out there to swim in the tide pools.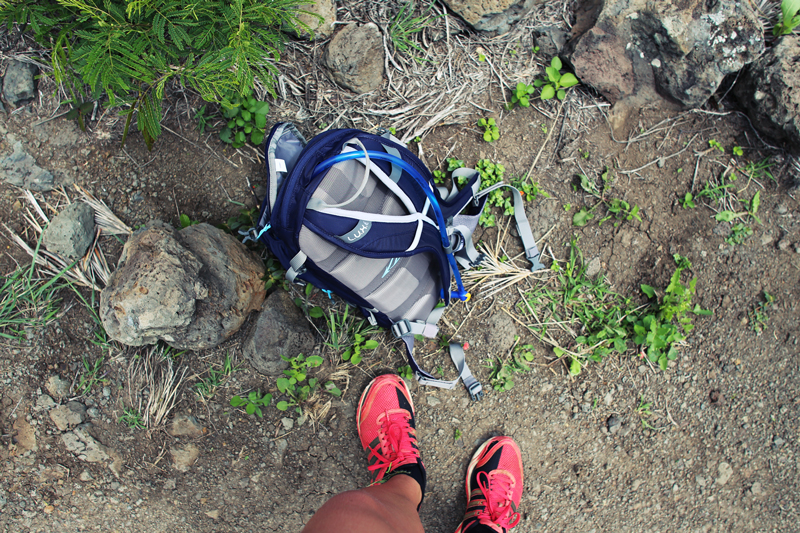 Hiking essentials for an easy trail like this: running shoes, camelback filled with 3 liters of water, sunscreen and dried fruit.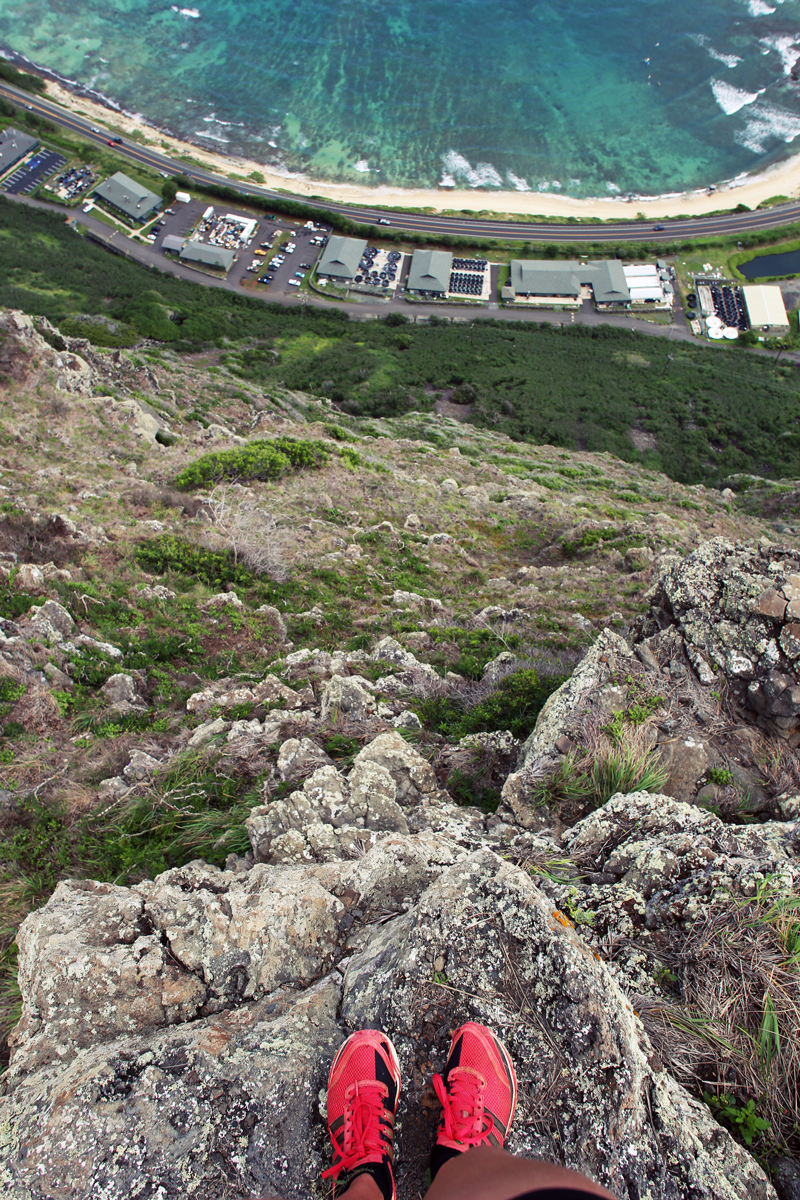 The trail kept us balancing on a ridge line roughly 400 meters above the ground.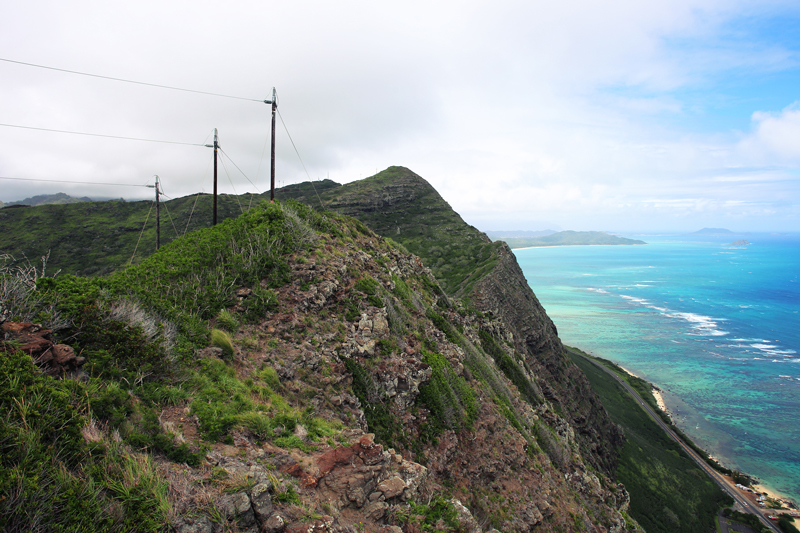 The hike lead us climbing up peaks and scrambling down on the other side for most of the trip.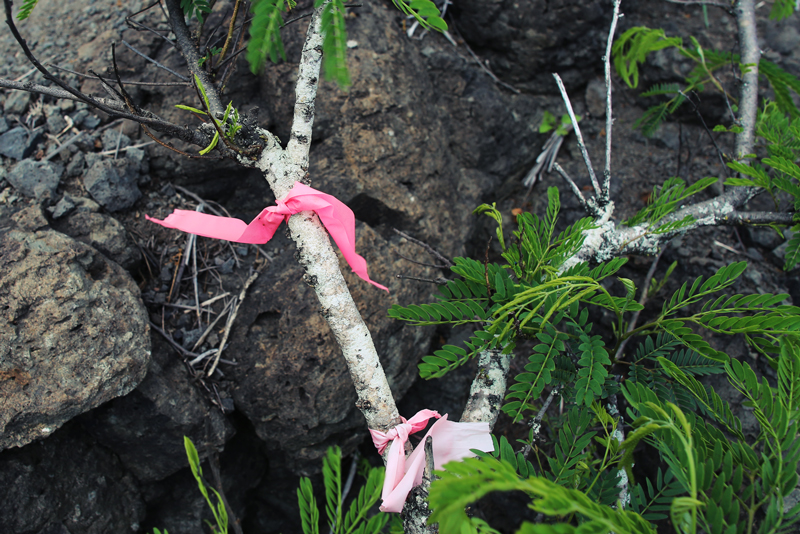 Pink ribbons are your best friend when you're out hiking. They mark the trails.
You'll see a lot of these signs. Usually they honestly don't matter.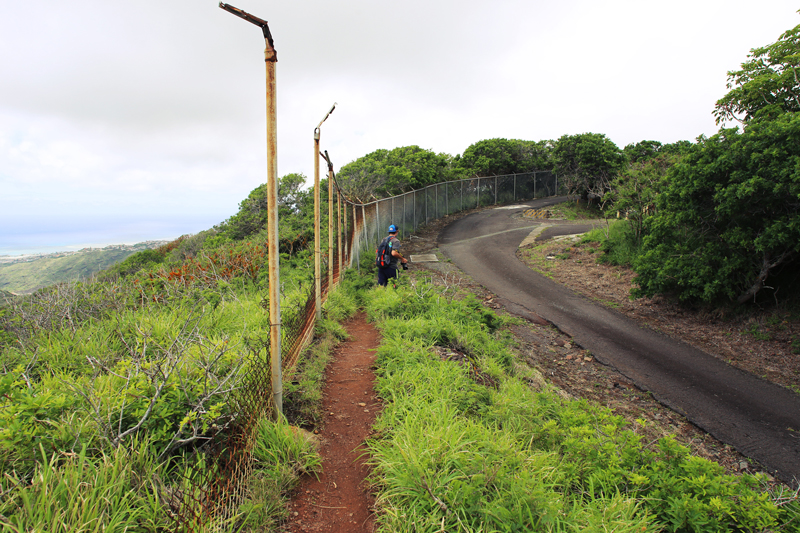 The pink ribbons even show you legit ways to get around fences and gates.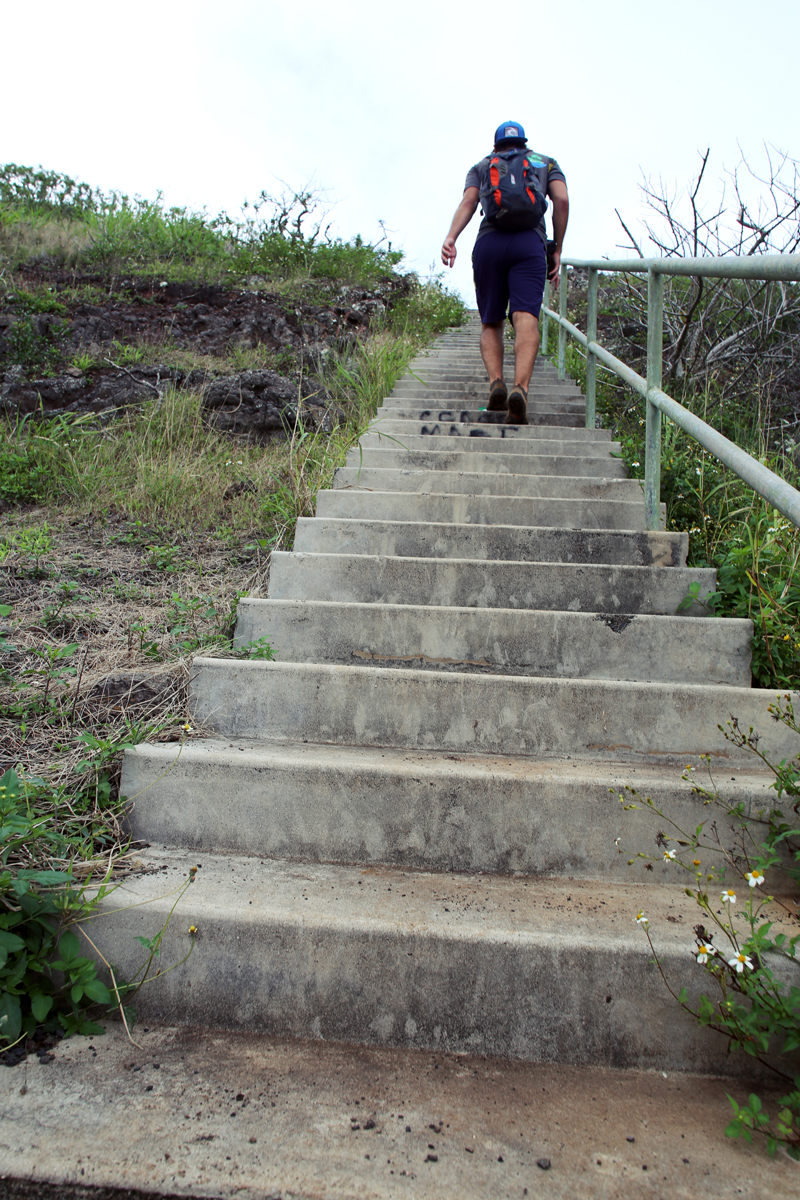 Climbing the stairs inside the fences.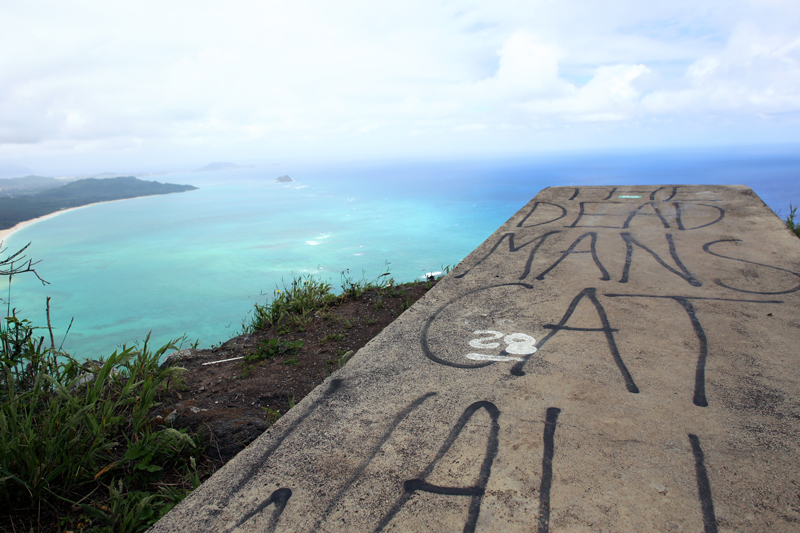 The view.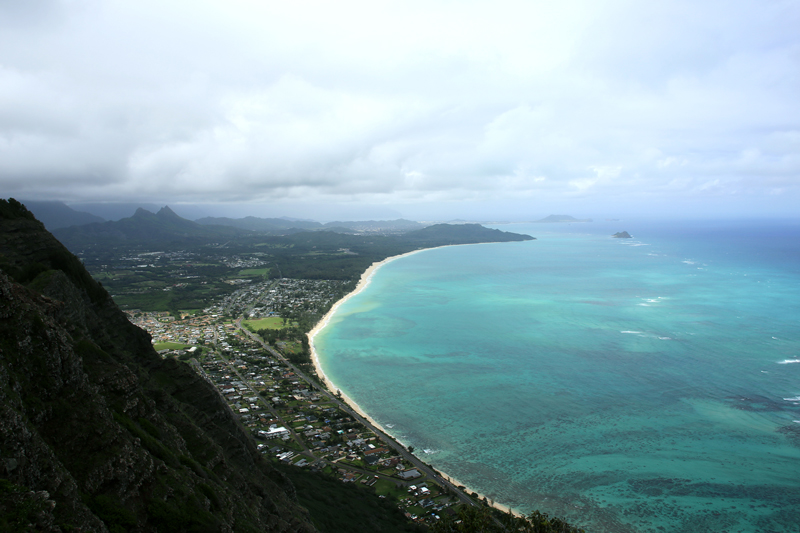 The view of Waimanalo, Olomana and Lanikai.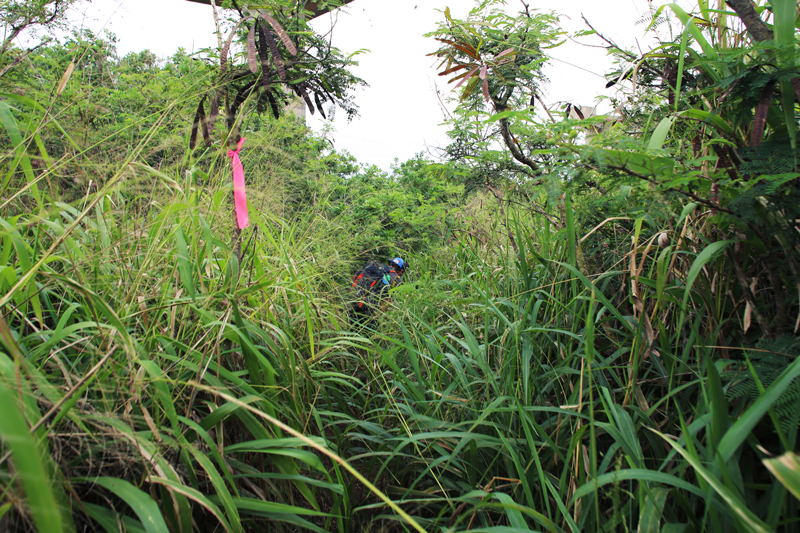 After the peak, the trail lead us through this jungle. Glad we still had the pink ribbons.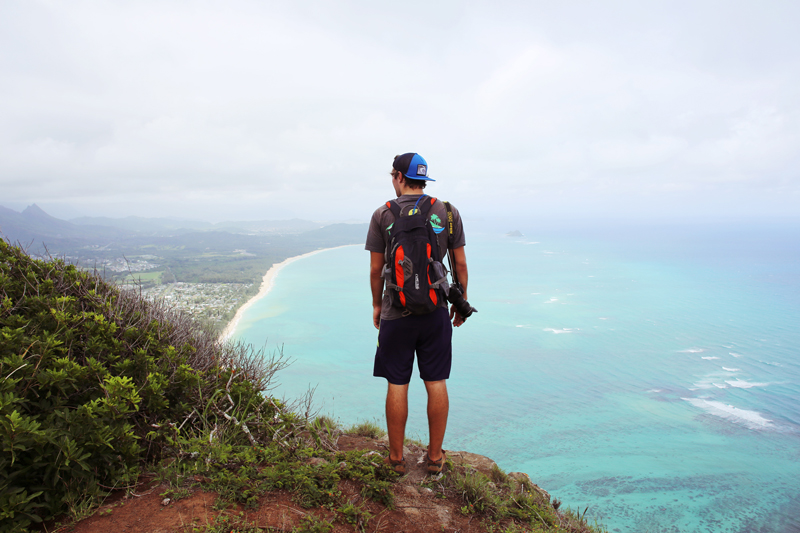 On the other side awaits more amazing views.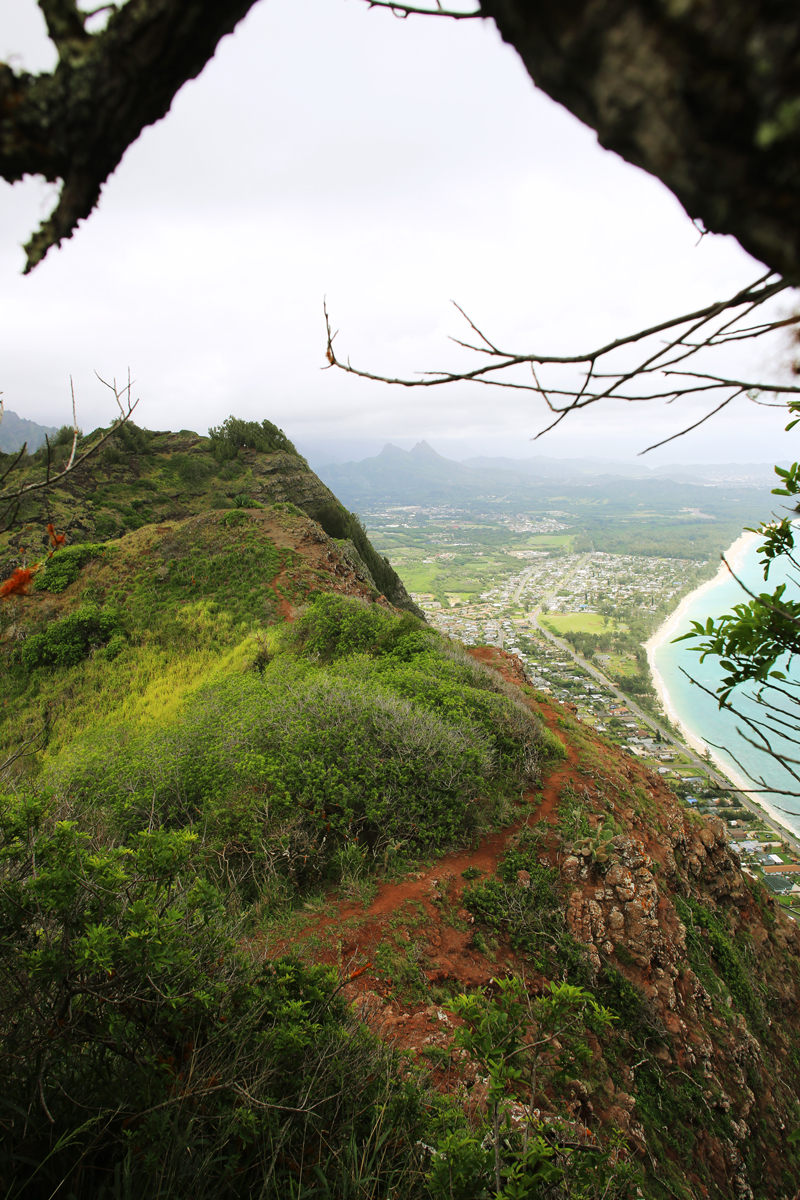 Like this.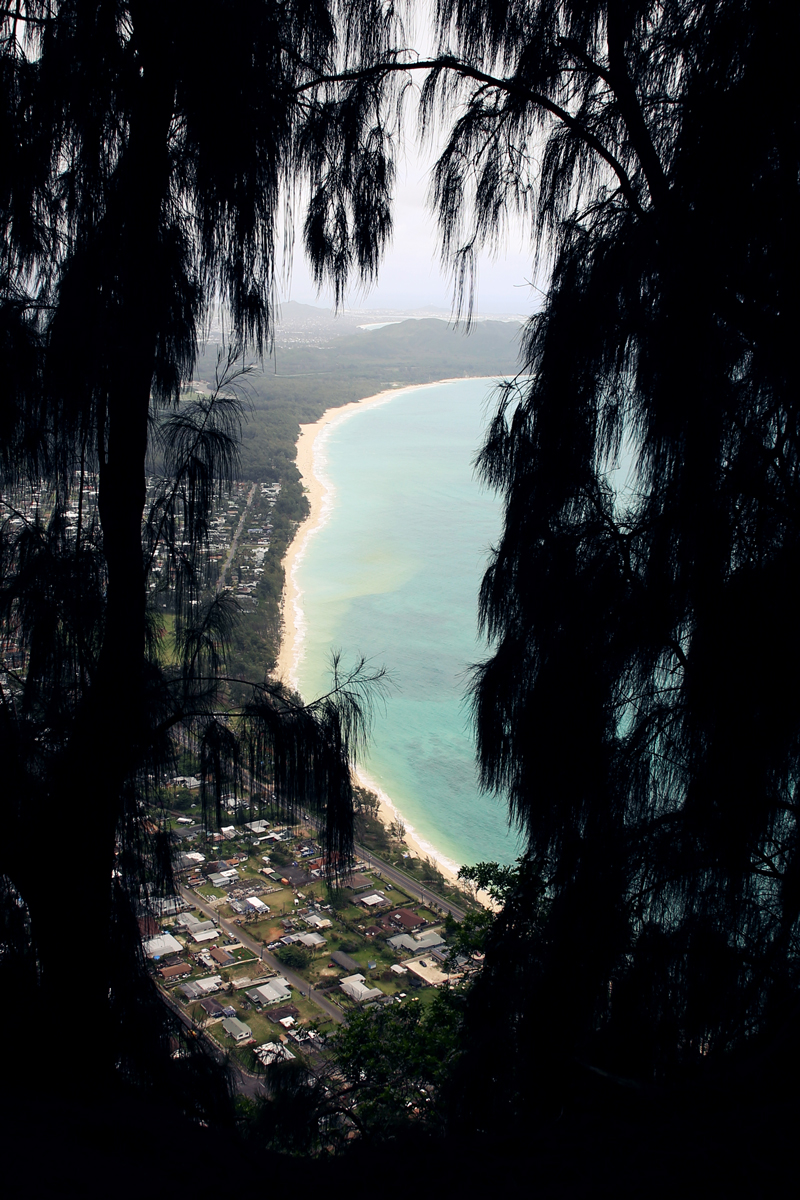 … and this.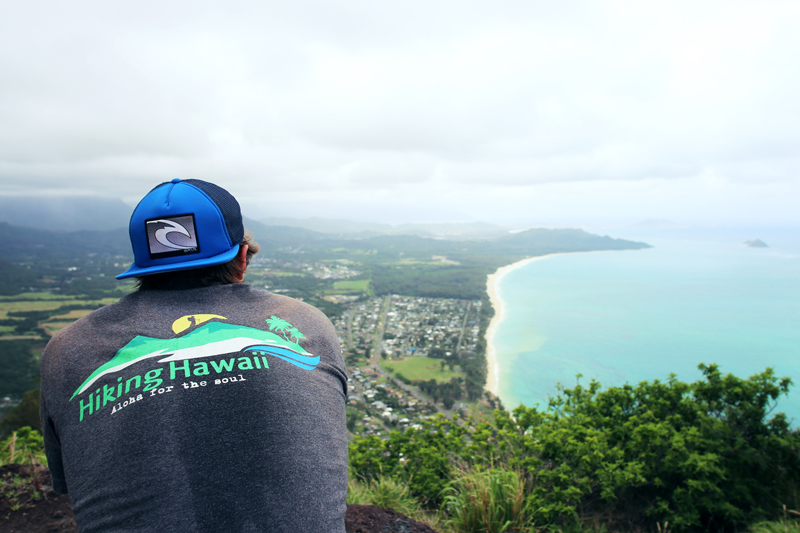 After a final stop to admire the view and remember that it's beautiful – we tend to get spoiled and used to it – before we started on the trek down to Waimanalo.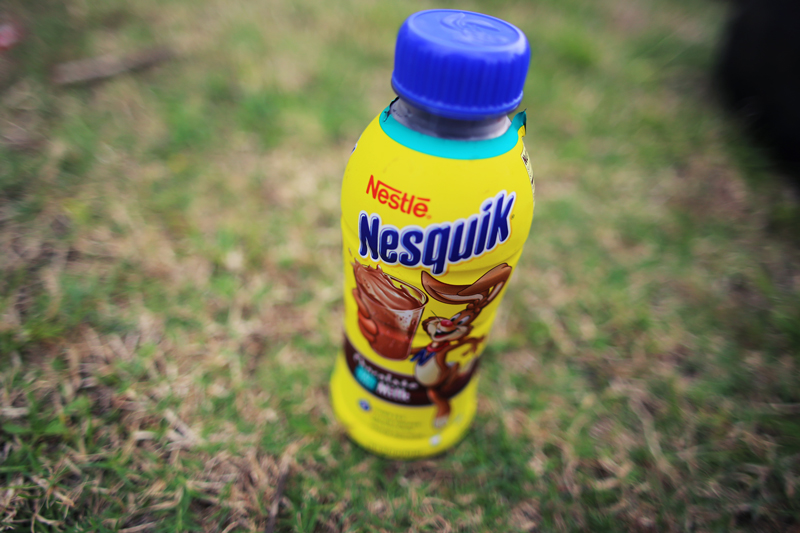 Nothing tastes as good as chocolate milk after a hike. Quenches the thirst and the hunger. And the cravings for chocolate.