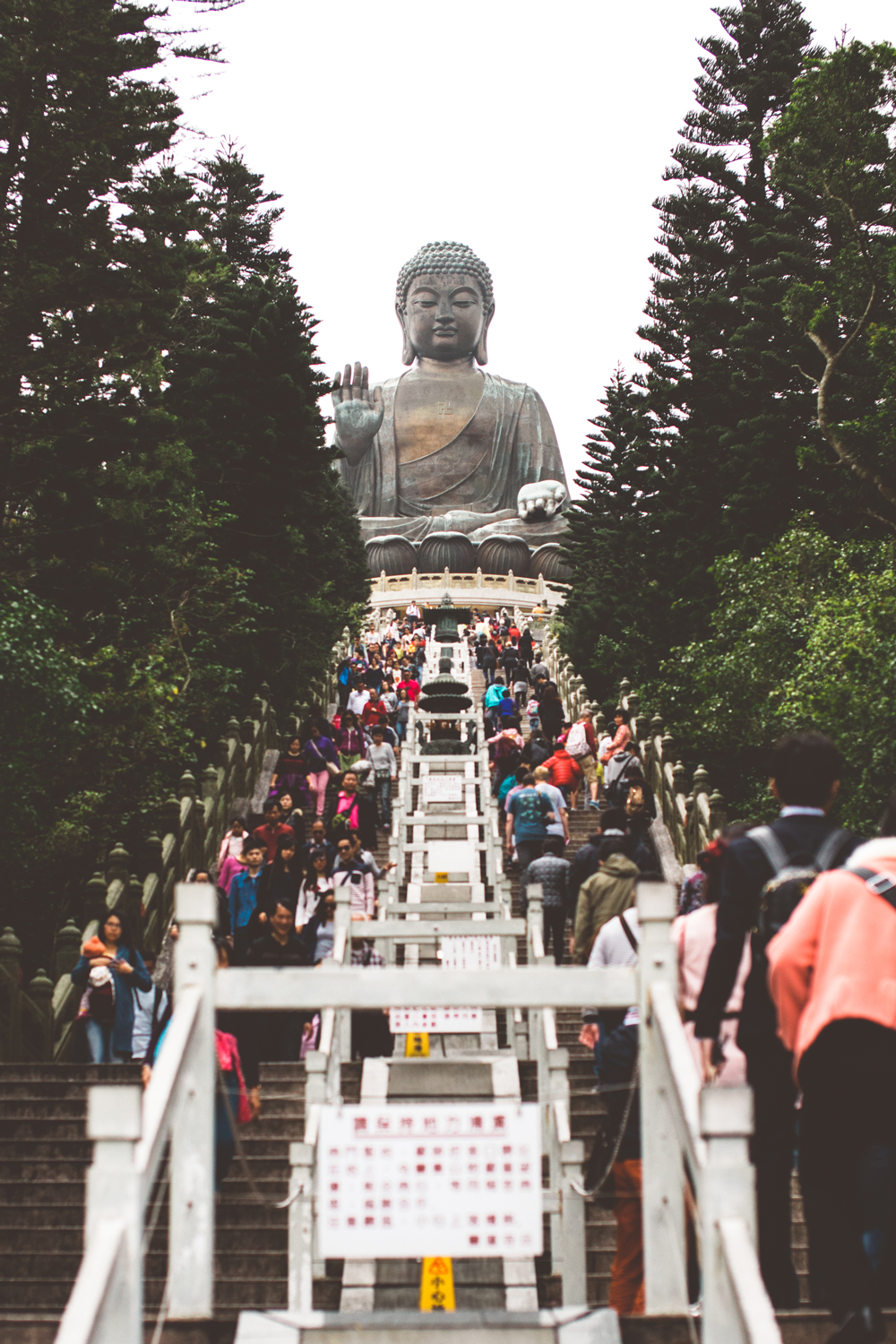 33 hours have passed since I landed in Hong Kong yesterday. I've already managed to consume delicious food, seen my hair turn into a frizzy mess in the humidity and burst my budget. Business as usual in other words. After a trip by the Korean embassy for some paperwork this morning, we took the Tung Chung line to Lantau Island and hopped into a cable car to see the famous Big Buddha, or Tian Tan Buddha. The 34 meter tall structure sits on a hillside above a tourist village of souvenir shops and Starbucks-es, but is quietly serene in the face of it all.
The statute and the surrounding structures and buildings were quite stunning, and Lantau Island is a perfect hiking destination if I ever saw one. No hiking for me today though.
It's currently 1:40AM here in Hong Kong, way past bedtime in other words, so I'll leave you with some photos from my wanderings so far. Hope you've all had a great week!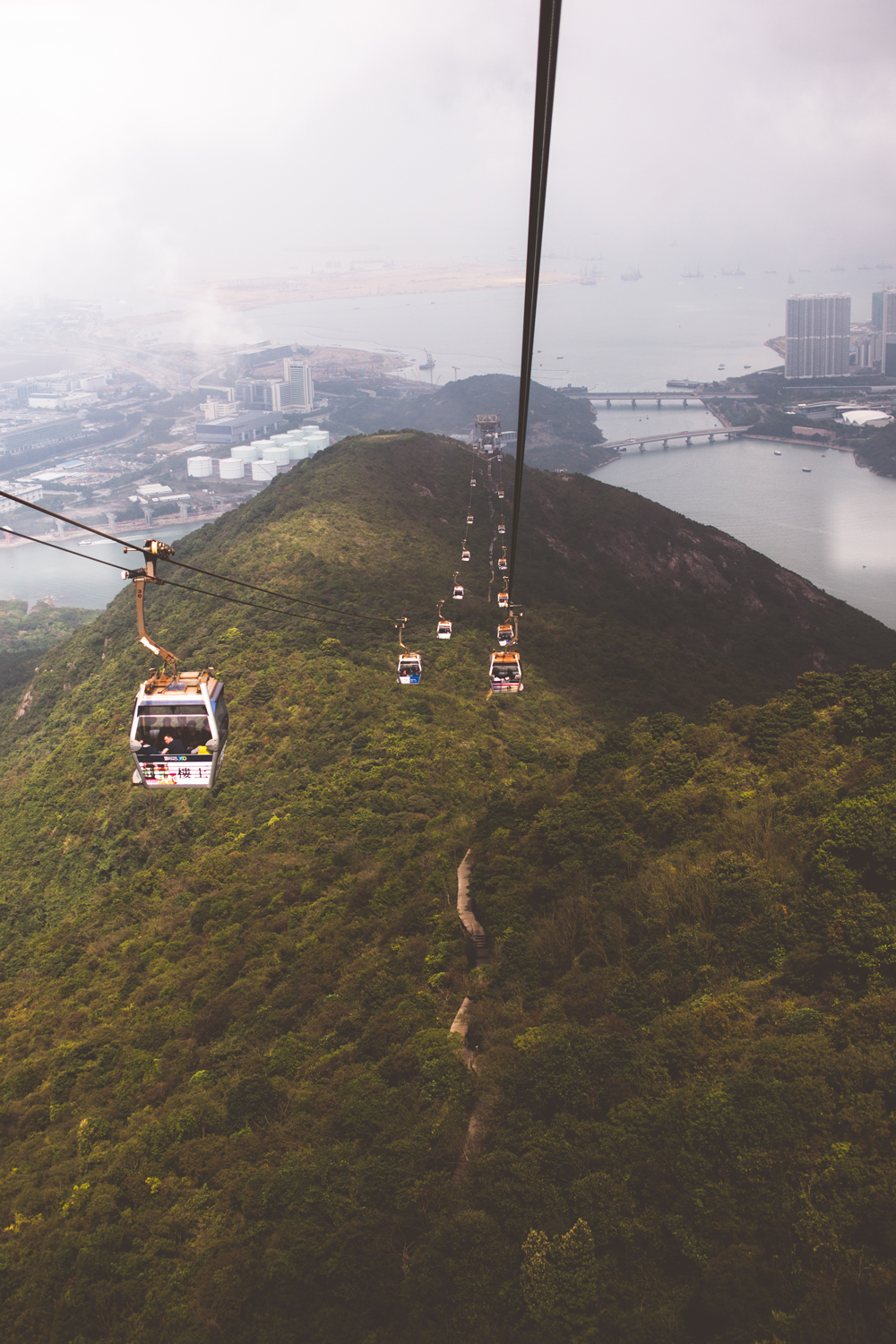 A cable car took us across the island to a tourist village below the statue.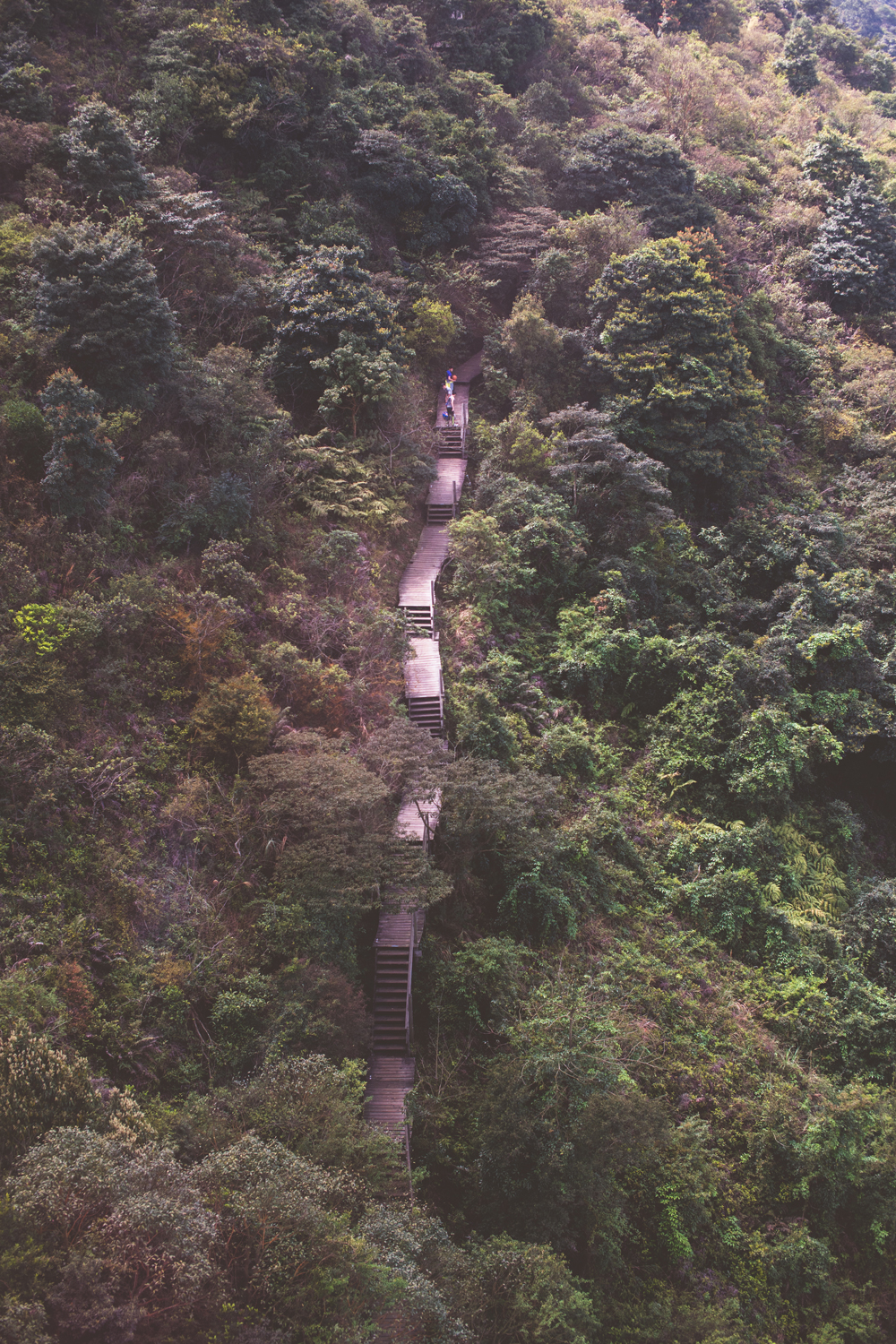 The more physically fit could opt for a hiking route that took you through the forest and over the hills. I'm betting this is at least a half day worth of walking, if not a full day.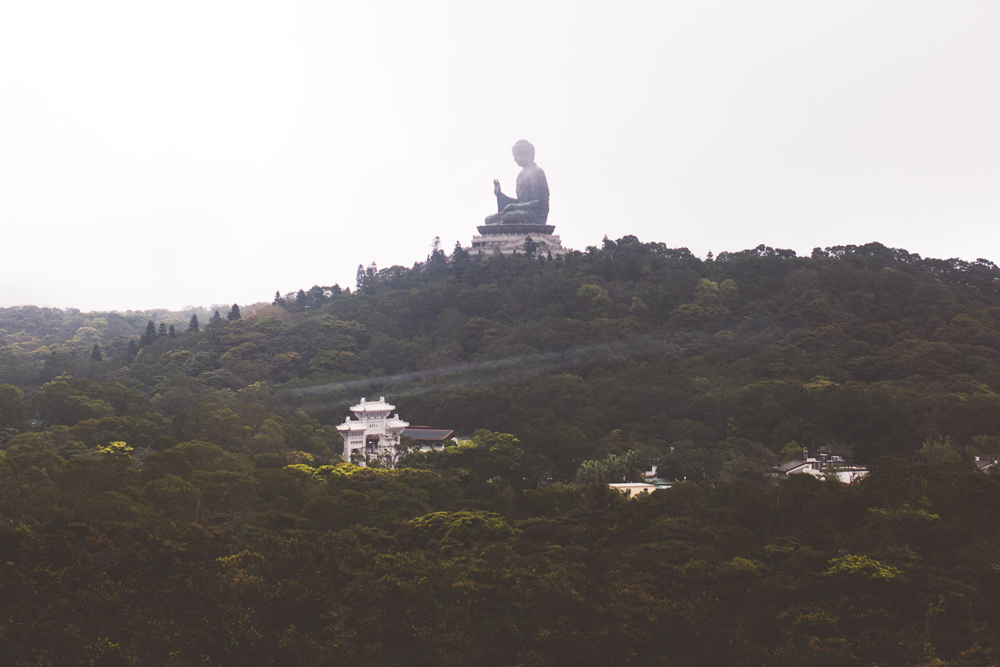 After 20 minutes on the cable car we finally saw the statue in the distance.
And then suddenly up close and personal.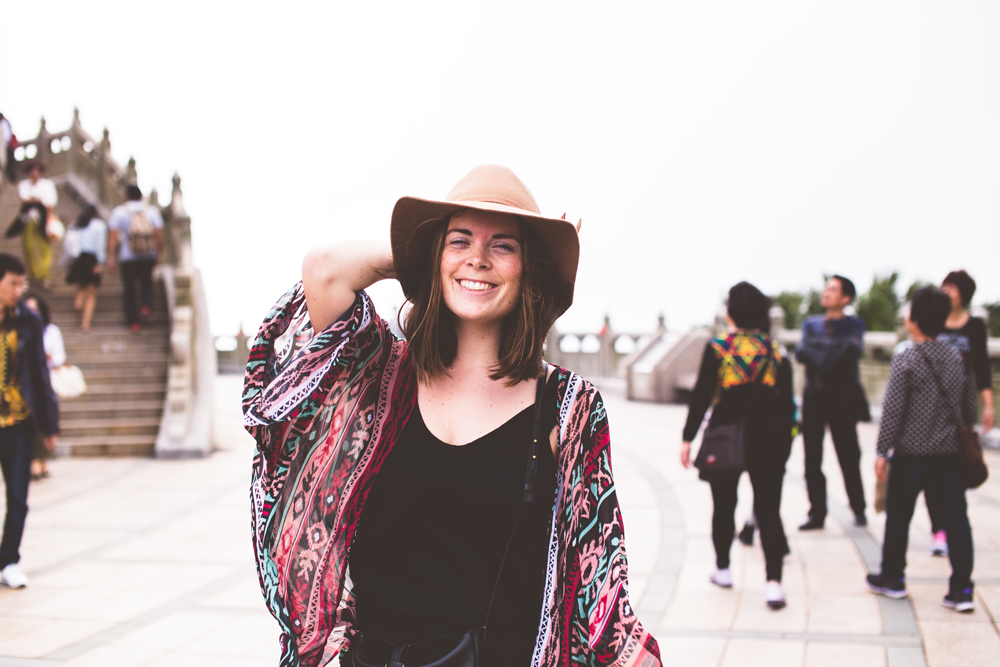 The light was so bright that I had trouble keeping my eyes open. This is a chronic infliction for my part, especially when cameras are nearby.
Ice cream-break!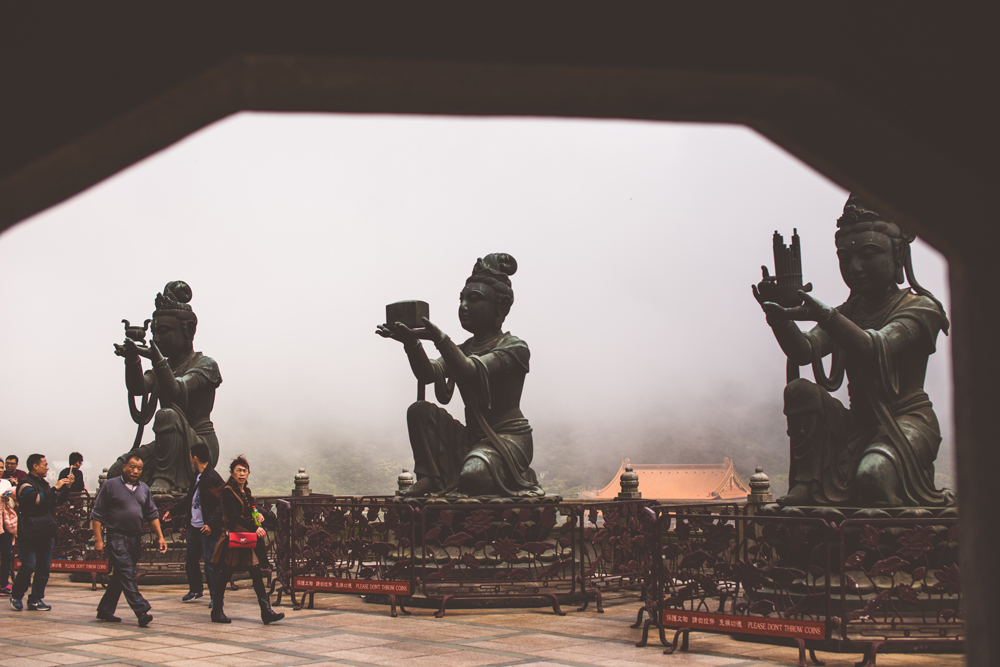 Statues offering gifts to Buddha.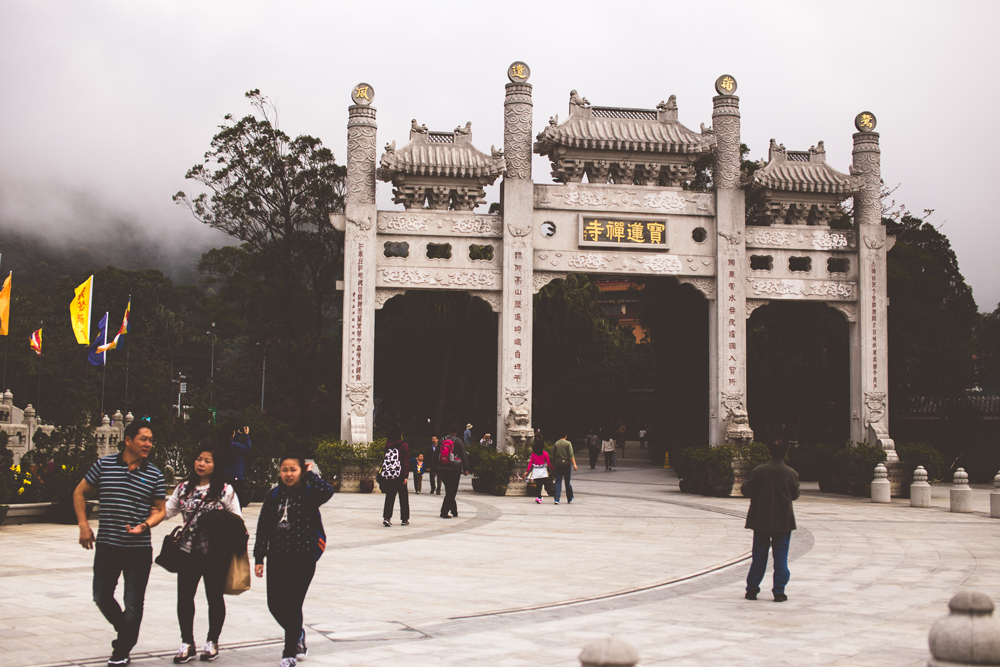 On the opposite side of the Buddha lay a temple ground where people lounged around, lit incense sticks and prayed.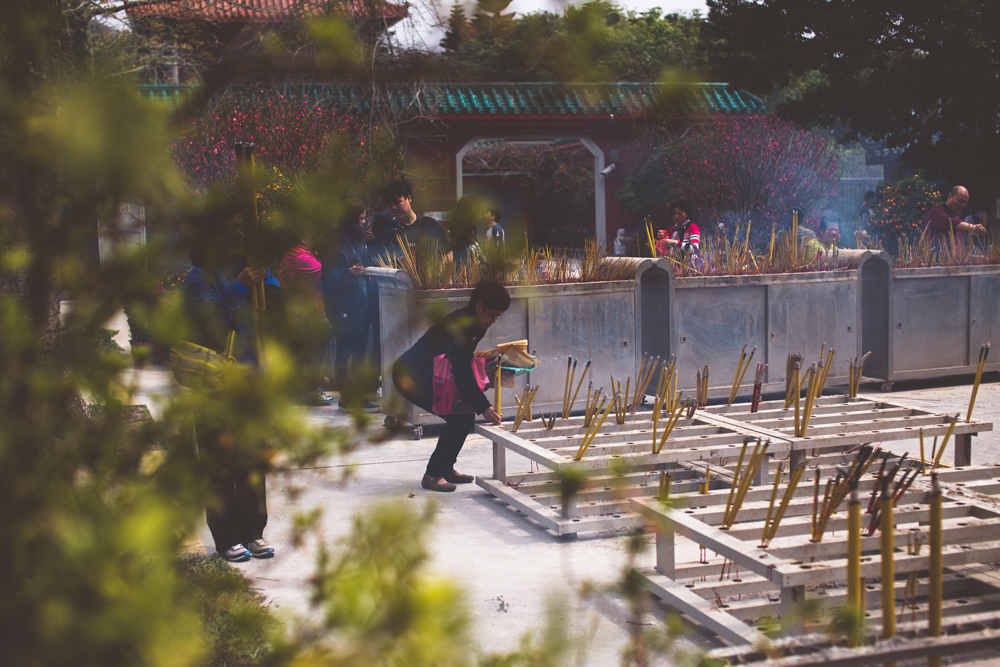 Praying for luck to befall their families.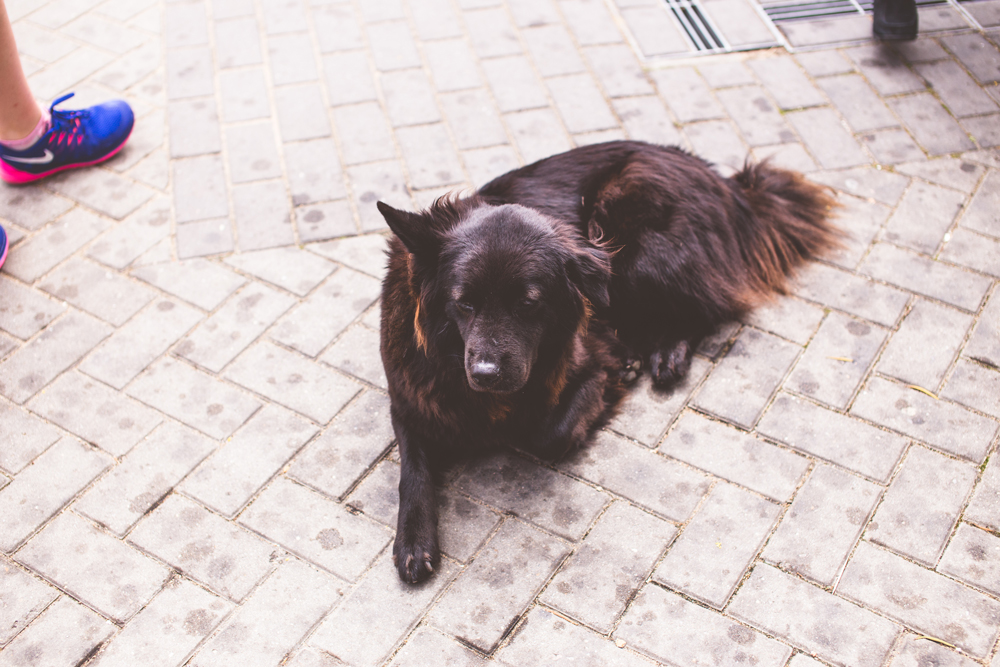 There were several dogs running around the compound.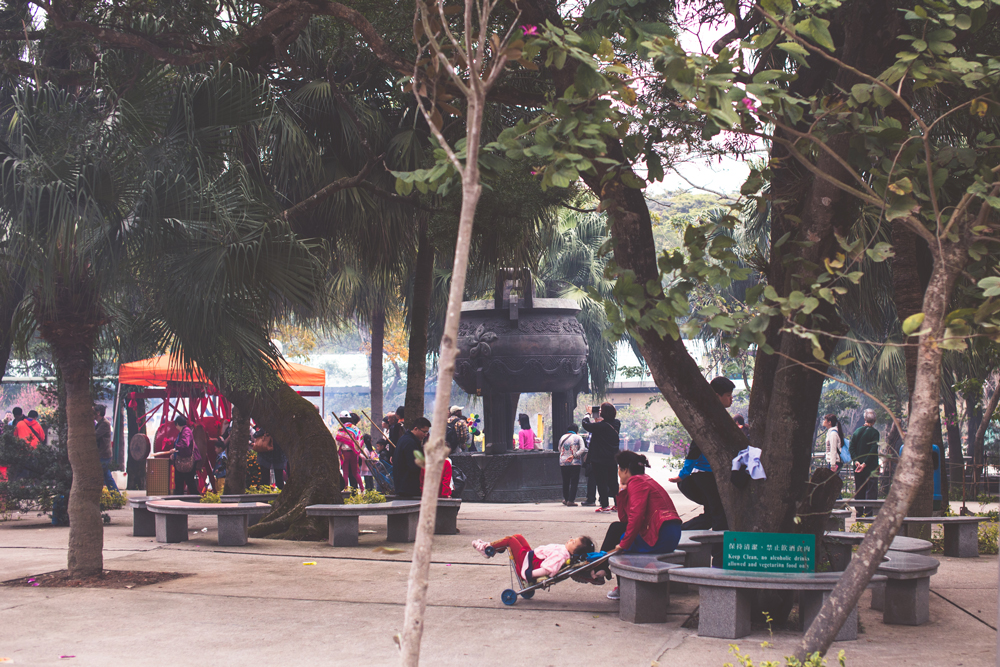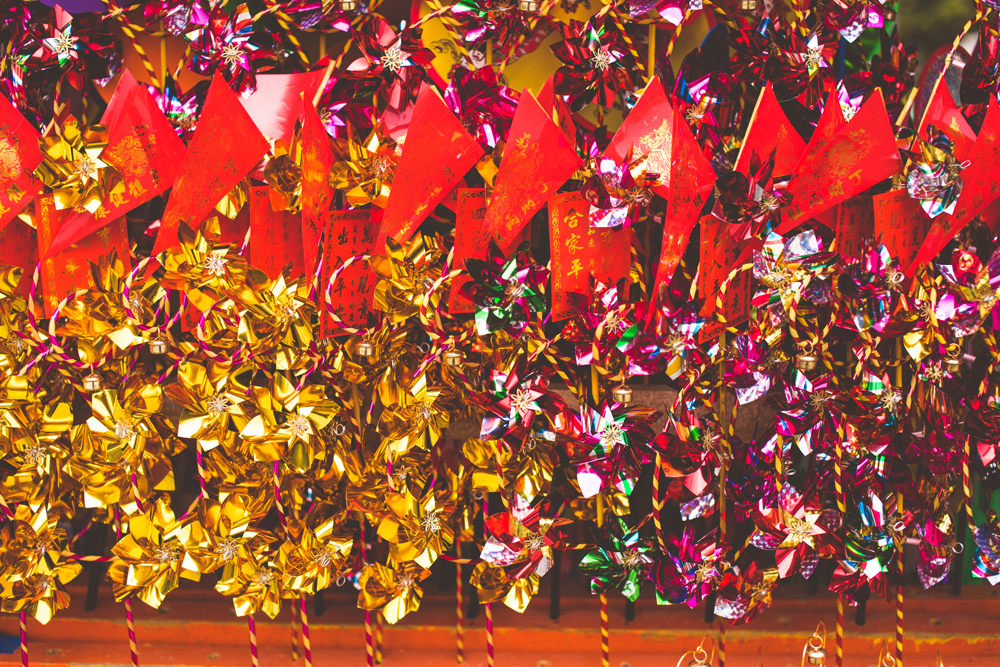 You could still see decorations left all around town from last weeks Chinese New Year-celebrations.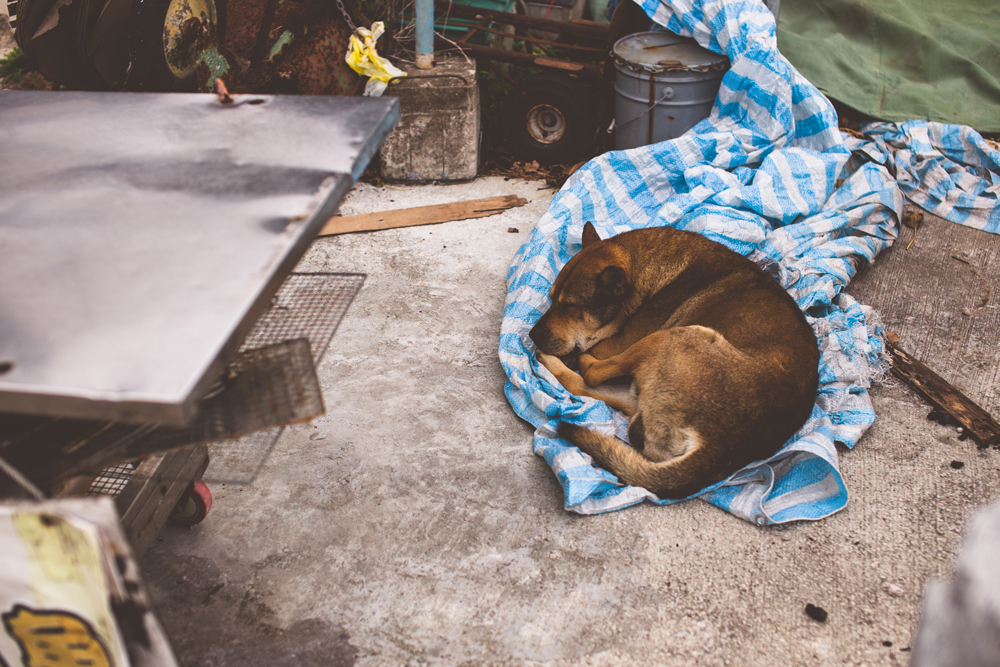 Another dog!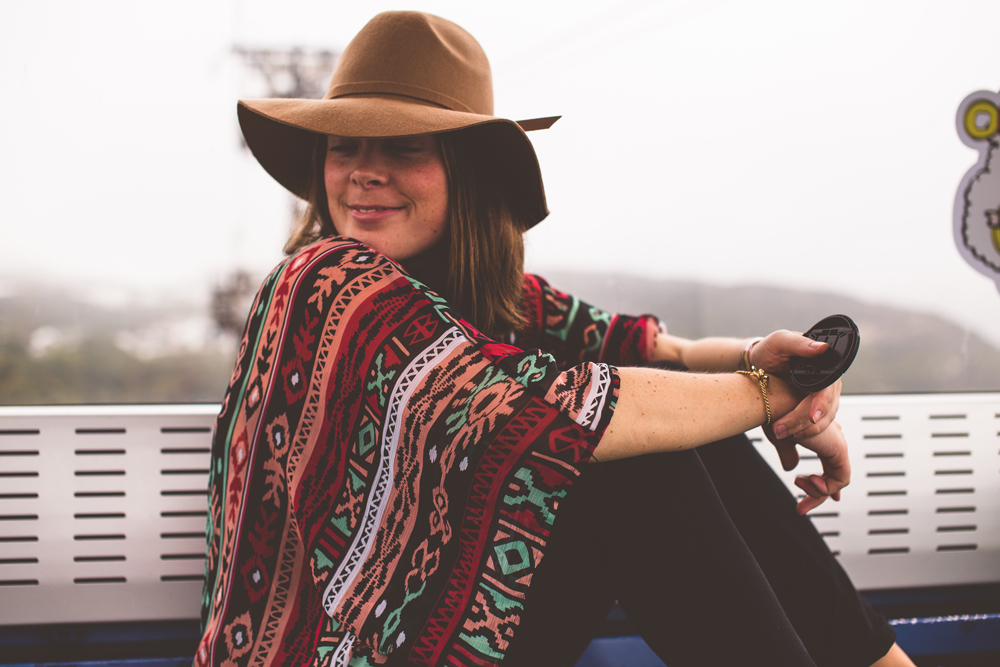 I've still got 4 more days in Hong Kong, do you have any tips for things I should do, and places I should eat/drink/visit?