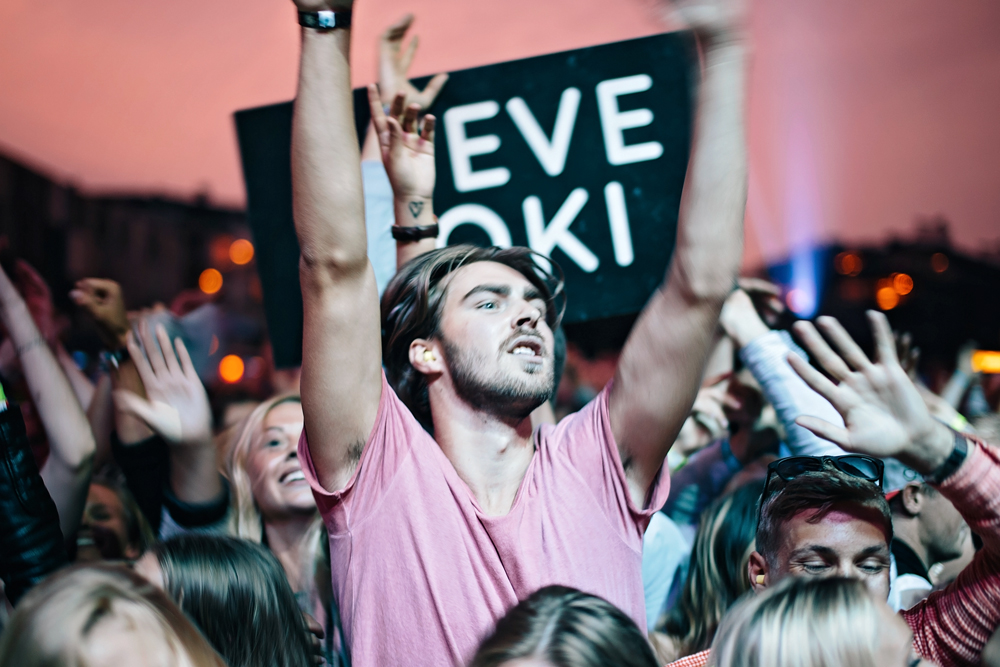 Every summer for the past 3 years I've been covering festivals for Fædrelandsvennen. Two years as a blogger for Sørlandsstil, and last year as a writer, photographer and amateur videographer for KRSby. This year I will once again photograph and film my way through the social events of the summer for KRSby, and while I'm getting ready for this year's festivities, I've been looking through the photos I took last summer.
Palmesus in particular is a show like no other, as the self-proclaimed "largest beach party in Scandinavia", inspired by such giants as Nikki Beach in Miami, St. Tropez and Ibiza. It's still got a long way to go to be counted among those party scenes, but for two days every summer we get a beach party in Kristiansand that somewhat resemble that feel, especially considering the location is a city of 80,000 people.
Last year saw artists like Steve Aoki, Icona Pop and Jason Derulo, in addition to Norwegian favorites like Bernhoft and Gabrielle. And even though the rain showed up in full force on Saturday night, people were either too drunk or too stoked to stop partying as Fedde Le Grande ended his set around midnight.
Here are some photos from the beach:
The first day as captured on a shake handheld camera by yours truly:
Are you a festival person?