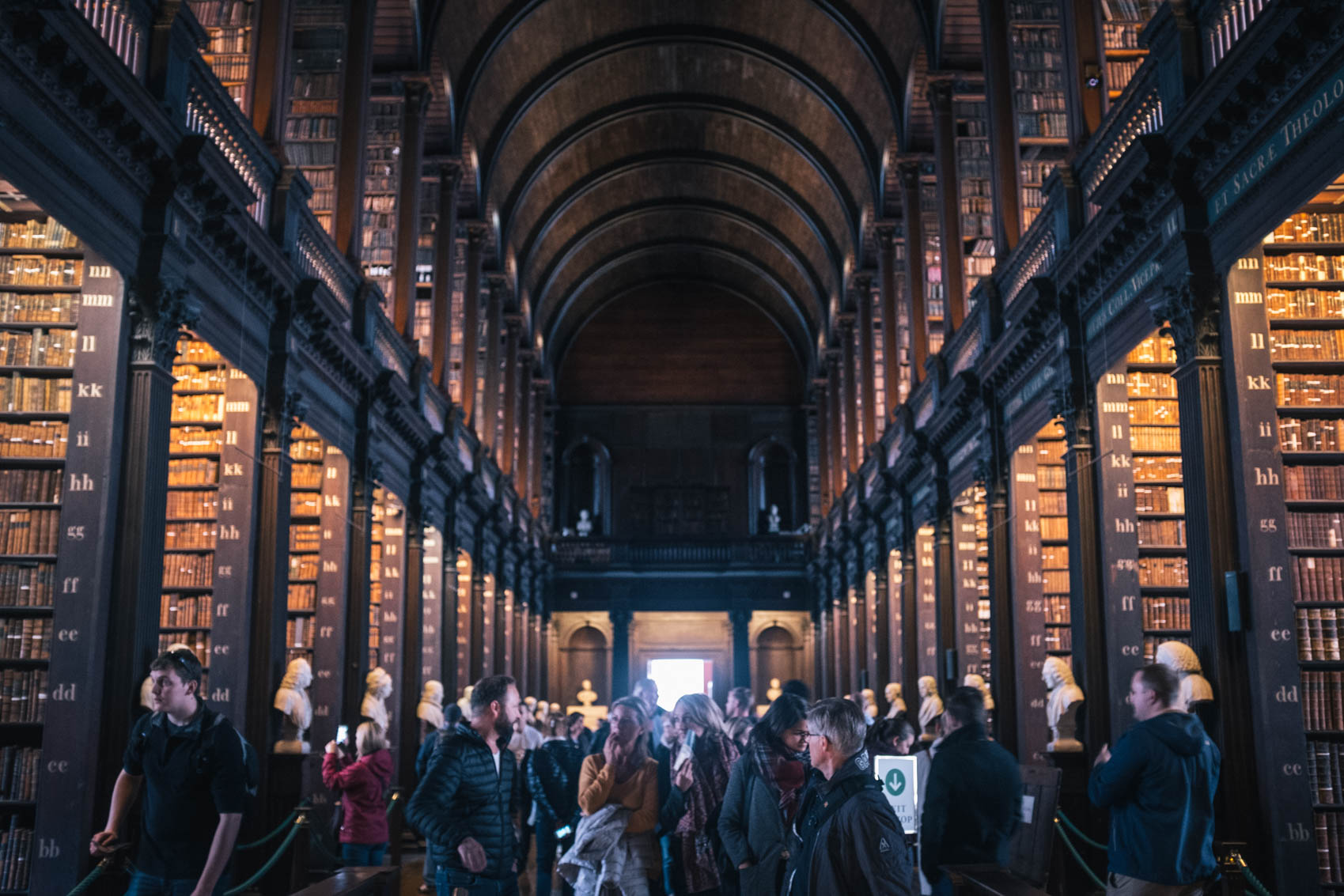 One of the many great things ANSA (Association of Norwegian Students Abroad) has brought my life is the opportunity to travel the world to meet "locals". By locals, I'm referring to Norwegian students who live and study in places as diverse and exciting as Tokyo, Toronto, and Toulouse. What this means is that every time I touch down in a new city, I get a local guide that shows me the tourists spots worth visiting, which restaurants combine cheap and delicious the best, and what bars to avoid if I want to hang on to my dignity.
This fall I spent a whirlwind 72 hours in the country of Guinness, Irish whiskey, and the Trinity College Library. Incidentally, those are a few of my favorite things, and so Dublin and I got along splendidly. Guinness was consumed, books were perused, libraries were sightsee-d, whiskey was tasted, and we also had food aplenty.
With a little help from my local friends, I've collected the best of Dublin here, in case you're planning on visiting The Emerald Isle.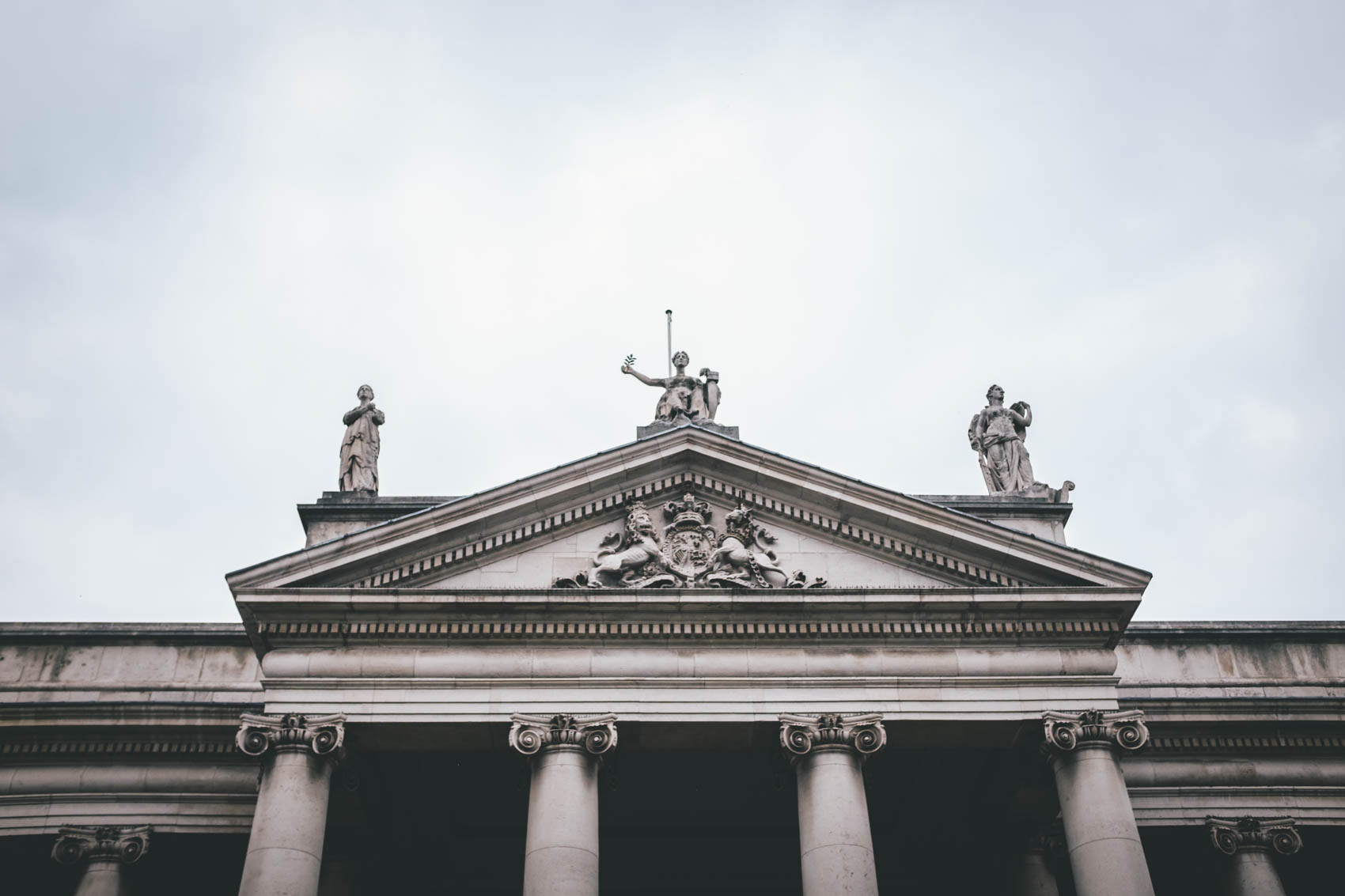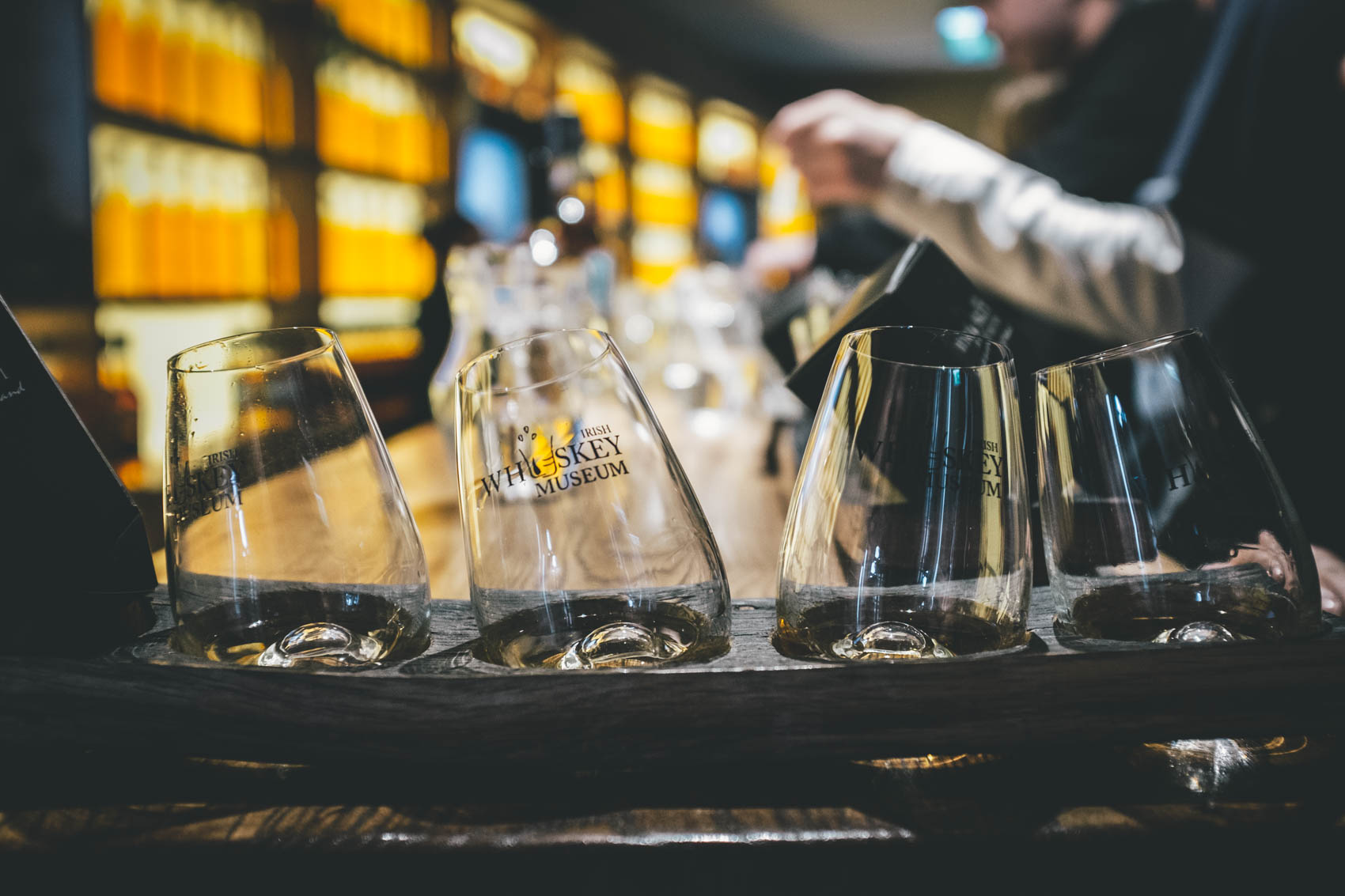 EAT & DRINK
Whiskey & Guinness. Obviously.
Dinner? Our Saturday dinner, when we BYOB and headed over to Gallaher & Co Bistro to eat our hearts out in cool surroundings. I had and can recommend the roasted chicken with carrots and cabbage. Corkage fee is €5 per bottle of wine.
Something Irish? Go to the Boar's Head for some Irish stew. Getting hungry just thinking about it!
Breakfast? Sunday morning, we packed our bags and walked over to Elephant and Castle for eggs, bacon, toast and several cups of coffee. Get the hash browns, and the tea!
Cravings sweets? Our hostel's neighbor was The Rolling Donut, a donut shop with things that'll make you fat just by looking at them. Naturally, I ate one every morning. My favorites: the Molly Malone and the one with salted caramel (because salted caramel!).
In need of a drink (other than Guinness or whiskey)? After bar hopping around the city, we ended up at Café en Seine, an art nouveau bar with amazing decor and excellent gin tonics.
The locals also recommend the scotch egg at L Mulligan Grocer, the roast at Brookwood, and anything they serve at Fade St Social.
Coffee thirsty? Try any one of the following hipster-staples and you'll be fine. 3fe Coffee (32 Grand Canal St) Clement & Pekoe (50 South William St), Brother Hubbard (153 Capel St), Vice (54 Middle Abbey St) and Kaph (31 Drury St).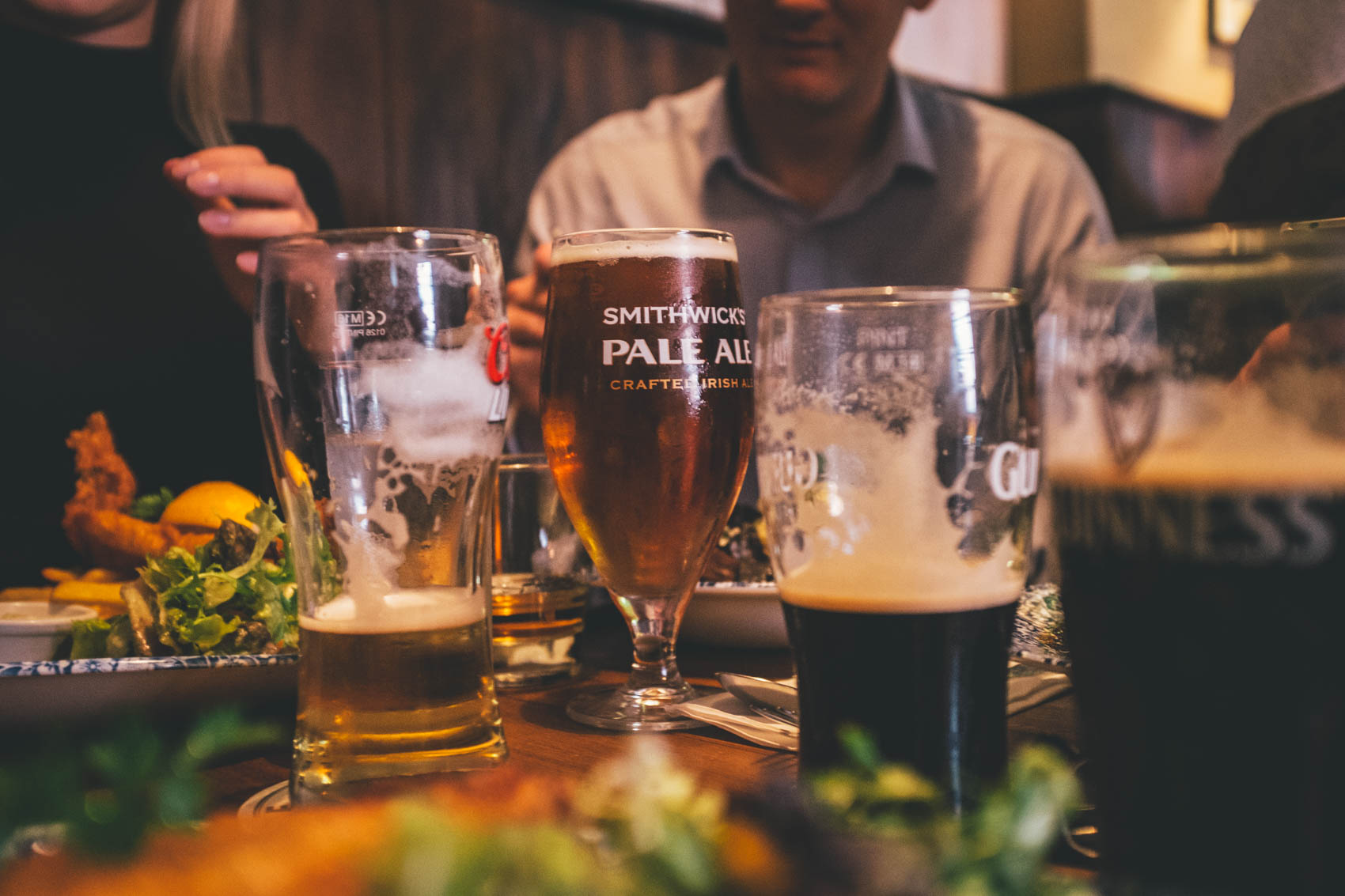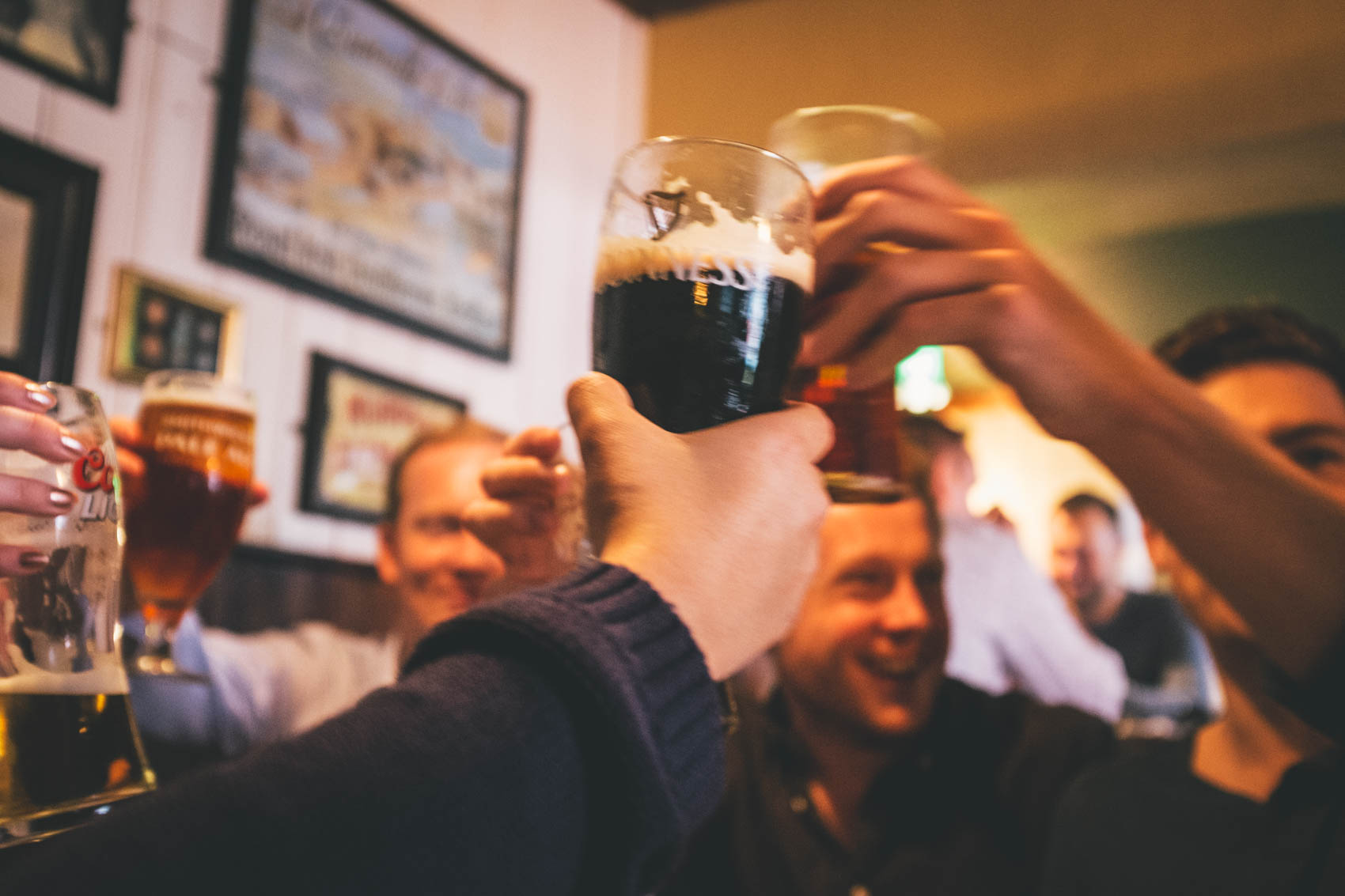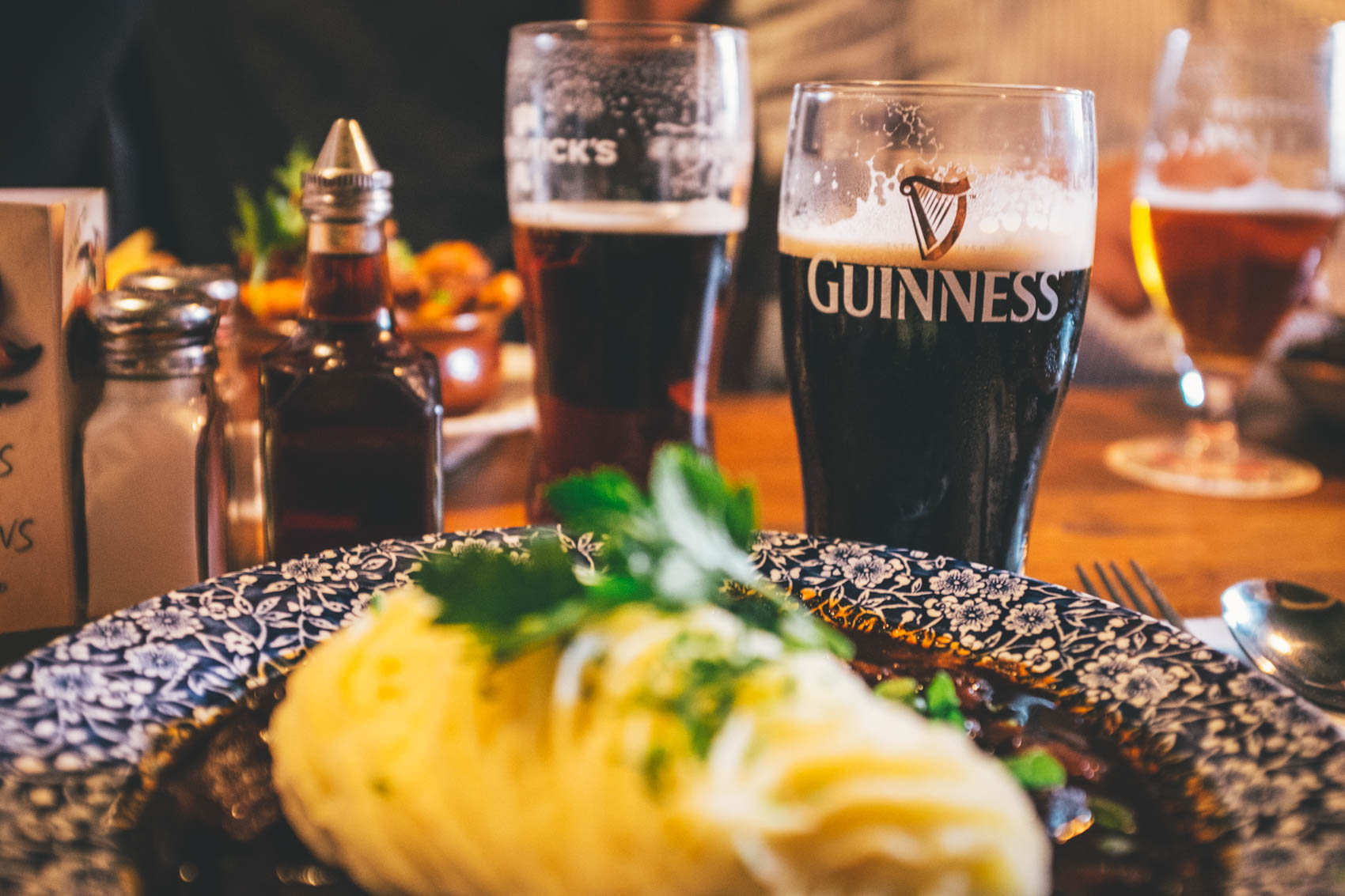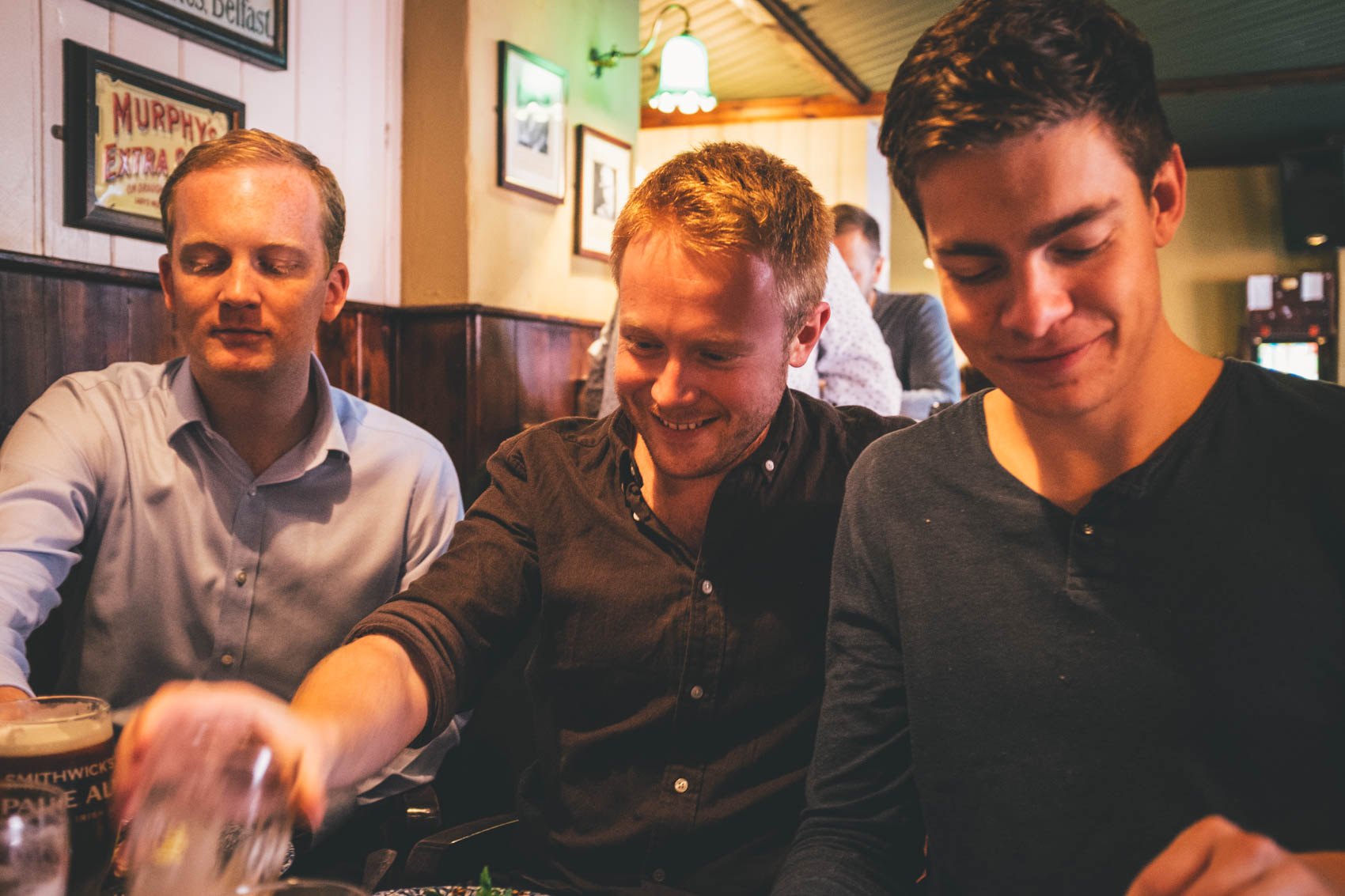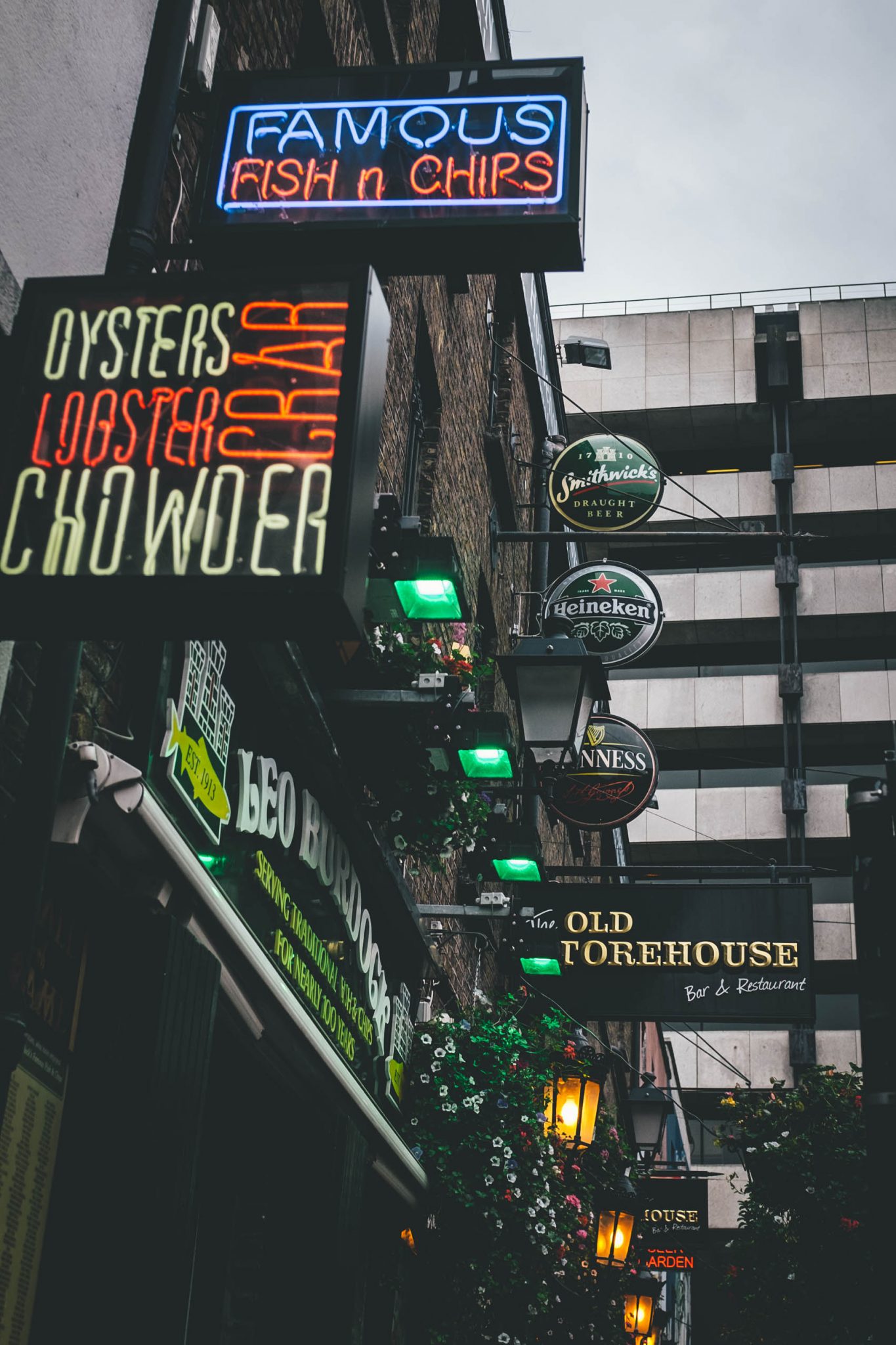 SLEEP
We stayed in Dublin's most colorful hostel: Abbey Court Hostel on Bachelor's Walk (right across the river for the infamous Temple Bar). The hostel is like a non-magic version of Hogwarts, in the sense that it has a million different floors, half-floors, stairs and hallways. We got lost three times the first time we went exploring, looking for the common room area (it's in the basement!).
The hostel was everything you can possibly ask from a hostel. Cheap, clean, and with a convenient location.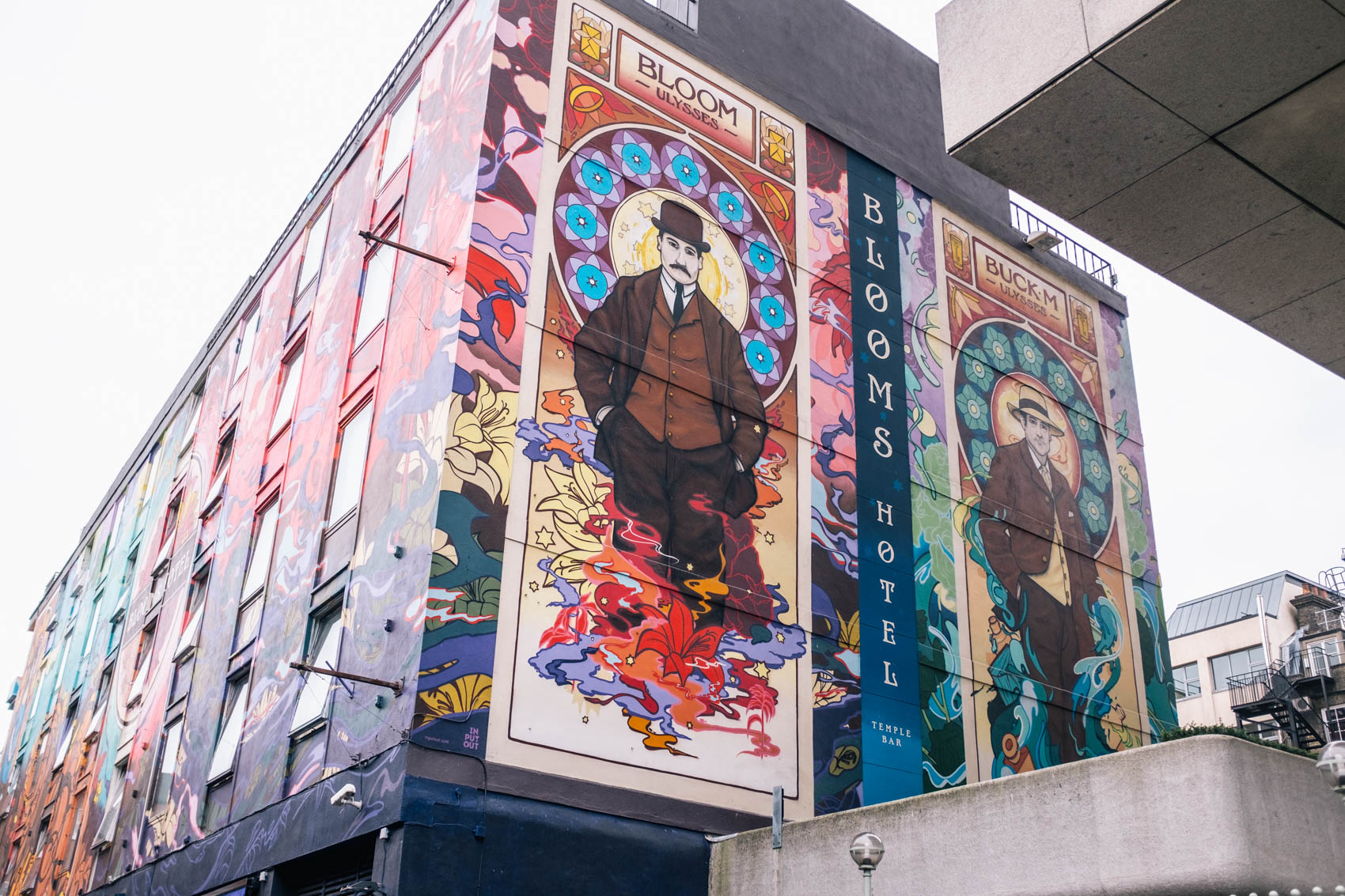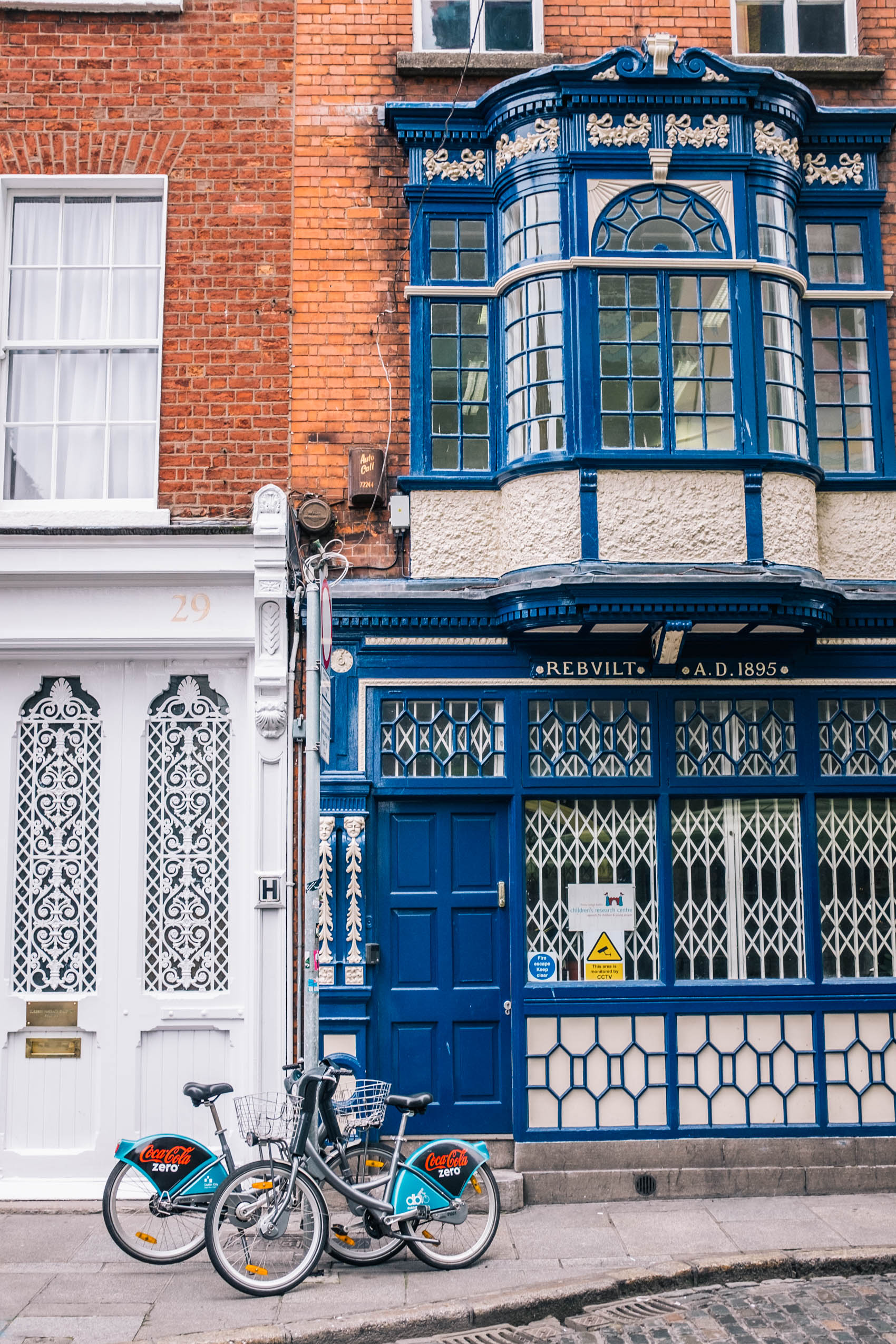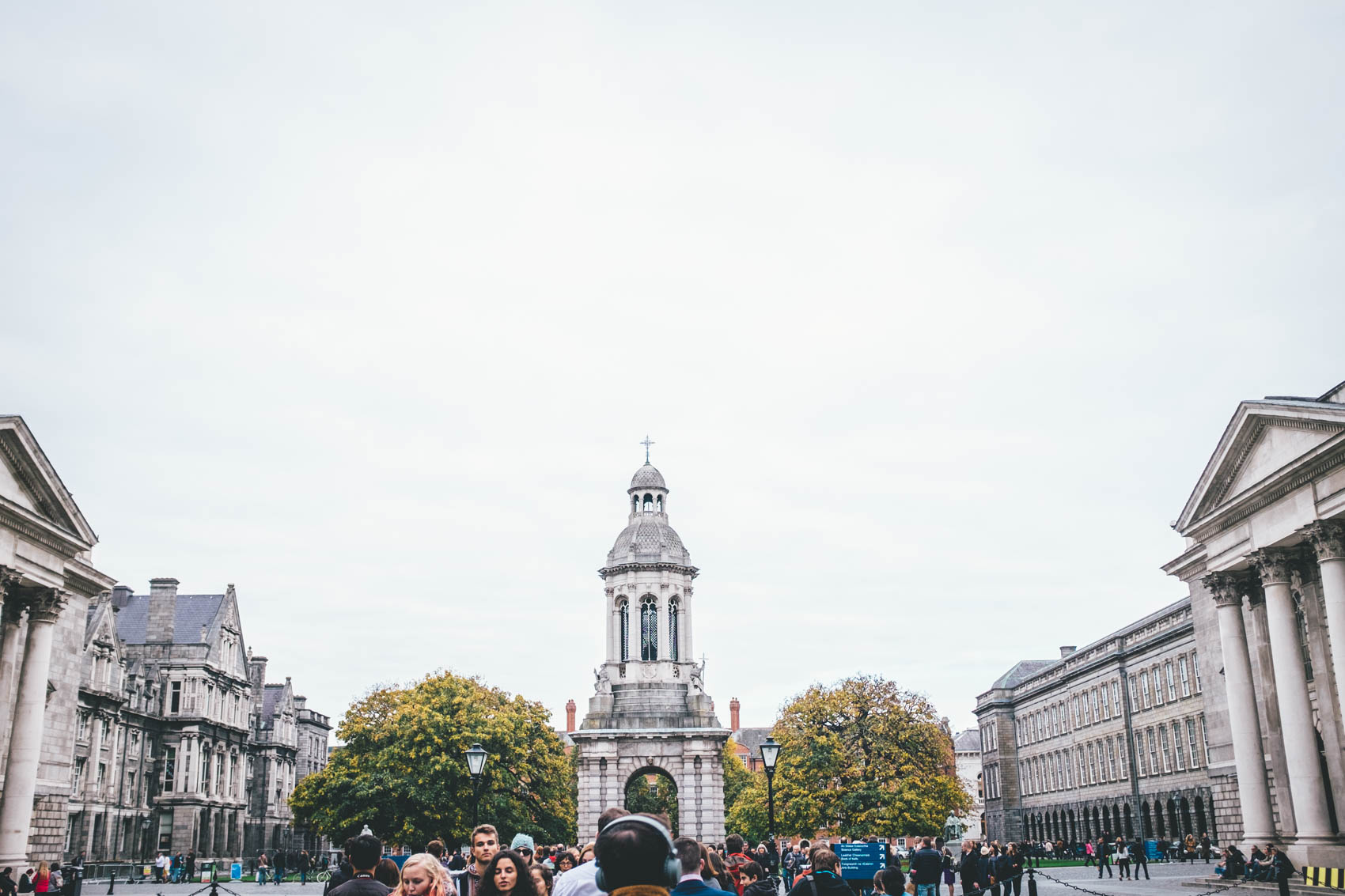 PLAY
If you're only doing one tourist-y thing in Dublin, it should be visiting the Trinity Library (and the Book of Kells). Needless to say, the bibliophile in me was ecstatic and acting more or less like an awestruck child once we entered the main library room. The smell of old books, dust and decades of history were intoxicating (probably literally toxic, the place is old). In addition to the library itself you can also find the Book of Kells at the Trinity College Library. What is the Book of Kells you ask?
"The Book of Kells is Ireland's greatest cultural treasure and the world's most famous medieval manuscript. The 9th century book is a richly decorated copy of the four Gospels of the life of Jesus Christ."
Other cool places to visit: the Kilmainham Gaol (a prison), the Library Project (4 Temple Bar), St. Stephens Green Shopping Center (instagram-worthy on the inside), the main reading room at the National Library of Ireland, deer watching in Phoenix Park, and of course: The Irish Whiskey Museum.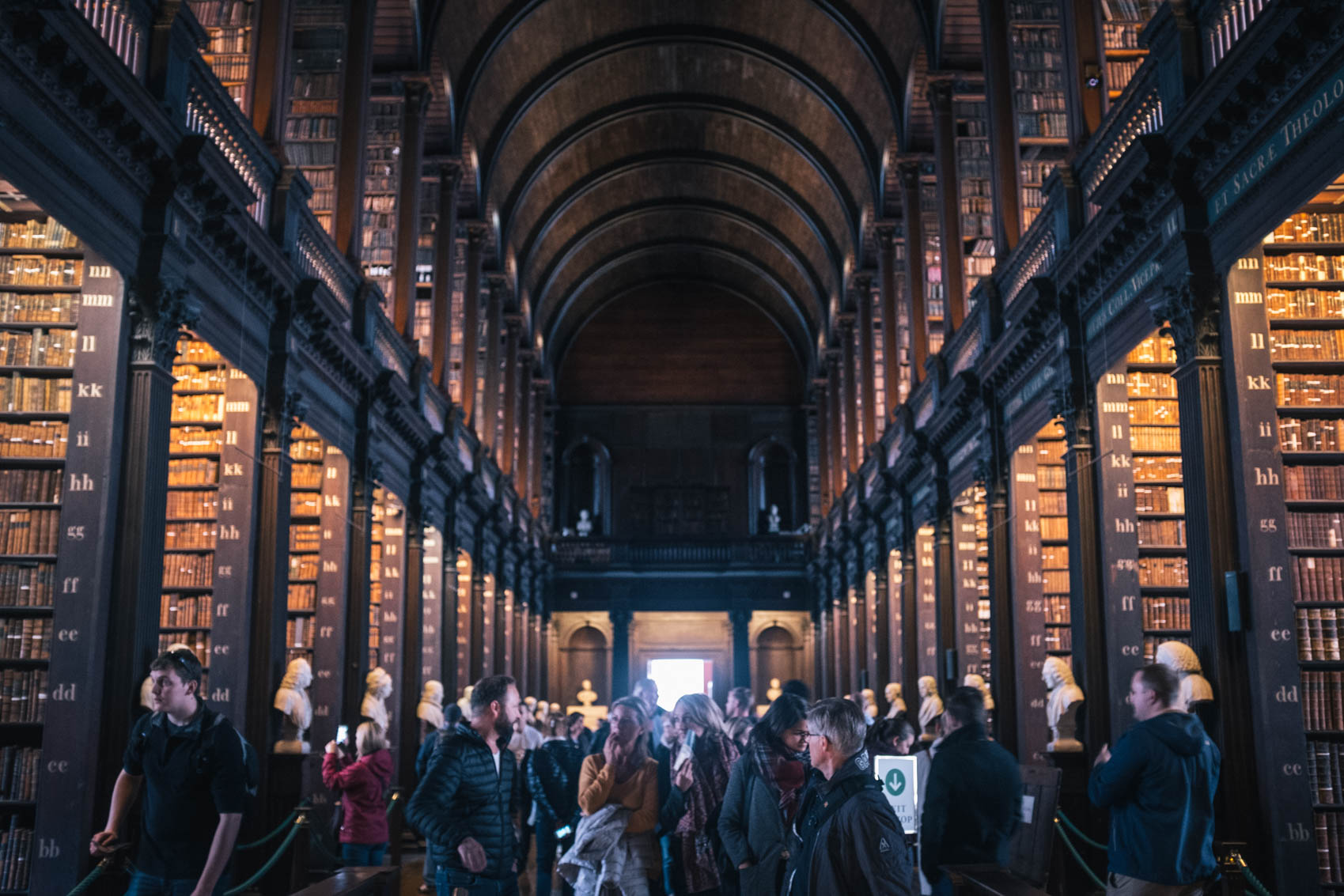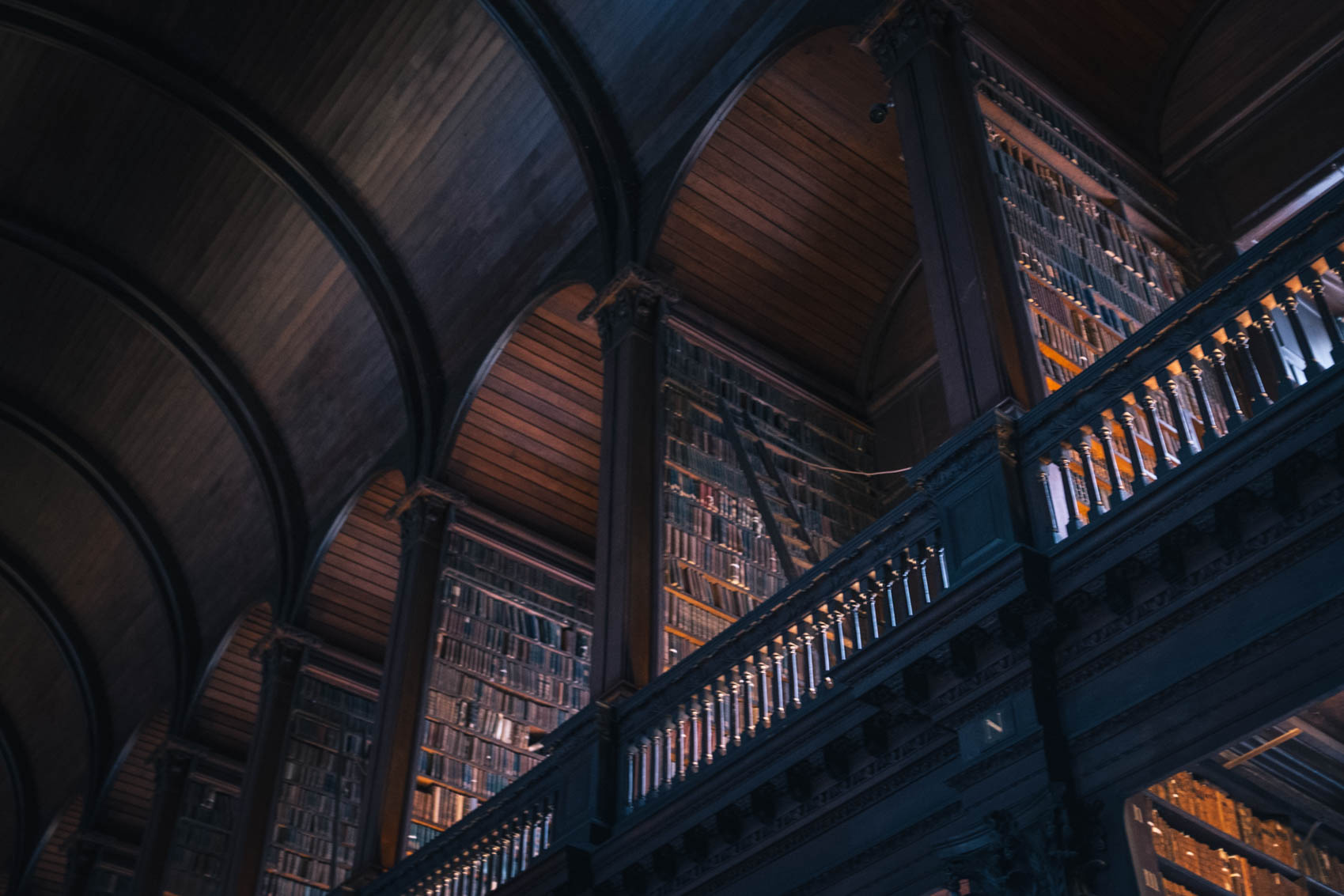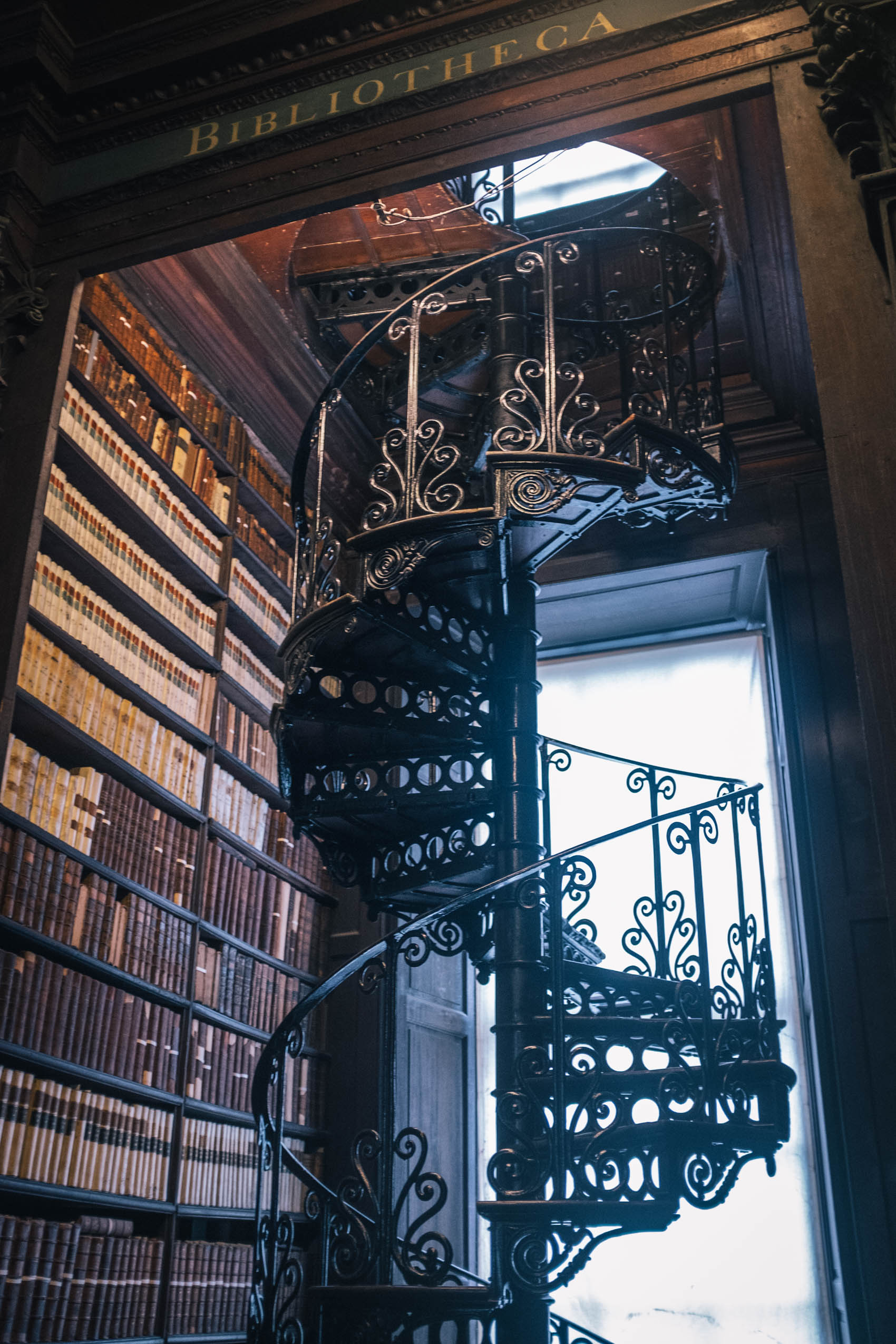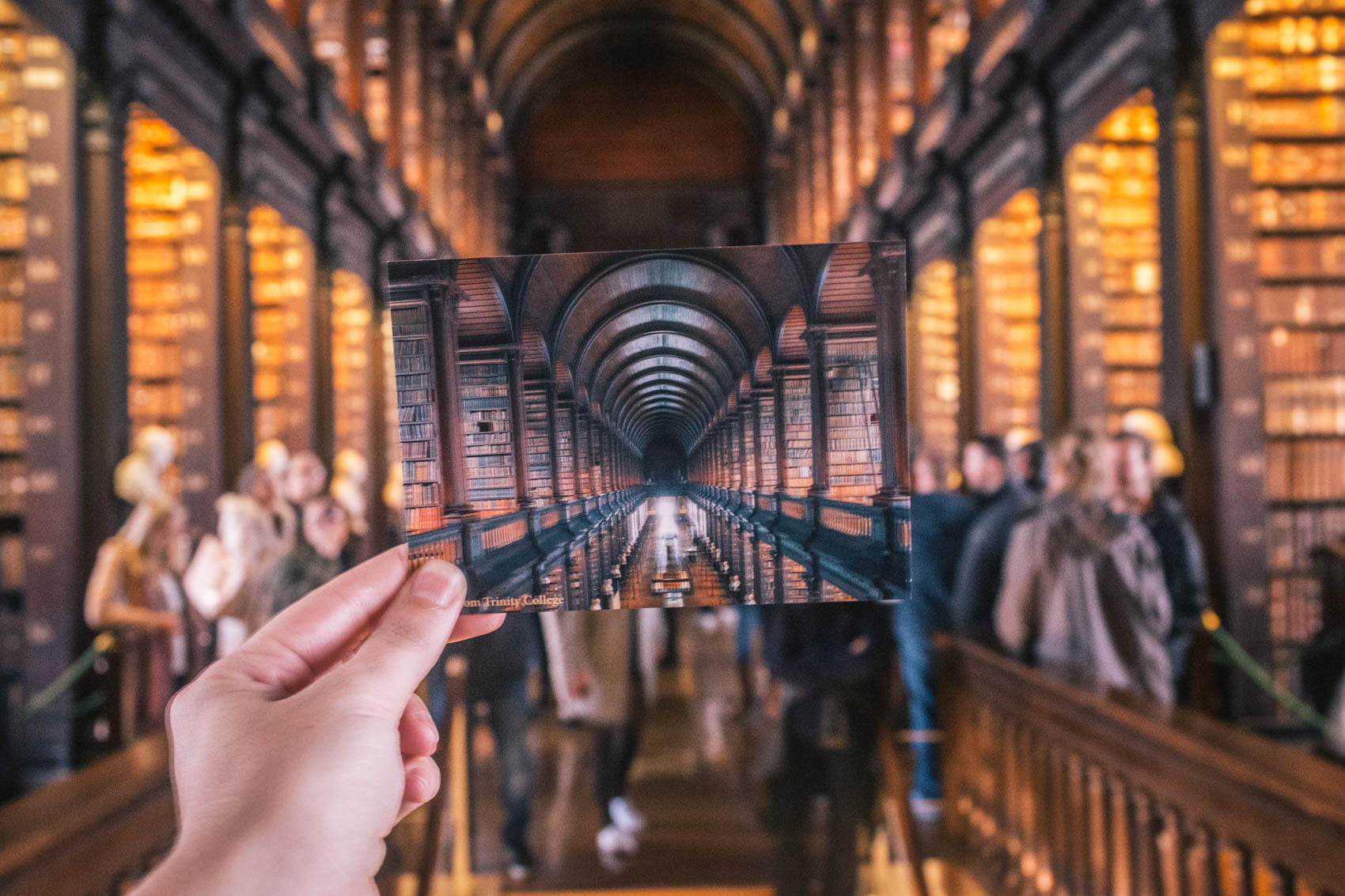 5 DUBLIN FAVORITES
Favorite view: At one end of the room at the Trinity College Library. The smell of old books and knowledge is intoxicating. In the best possible way.
Favorite Dublin dish: Irish stew. Yum!
Favorite coffee shop: Kaph.
Favorite things about the city: Much like Edinburgh, Dublin feels like a Dickens (only more cheery) or Potter novel come to life.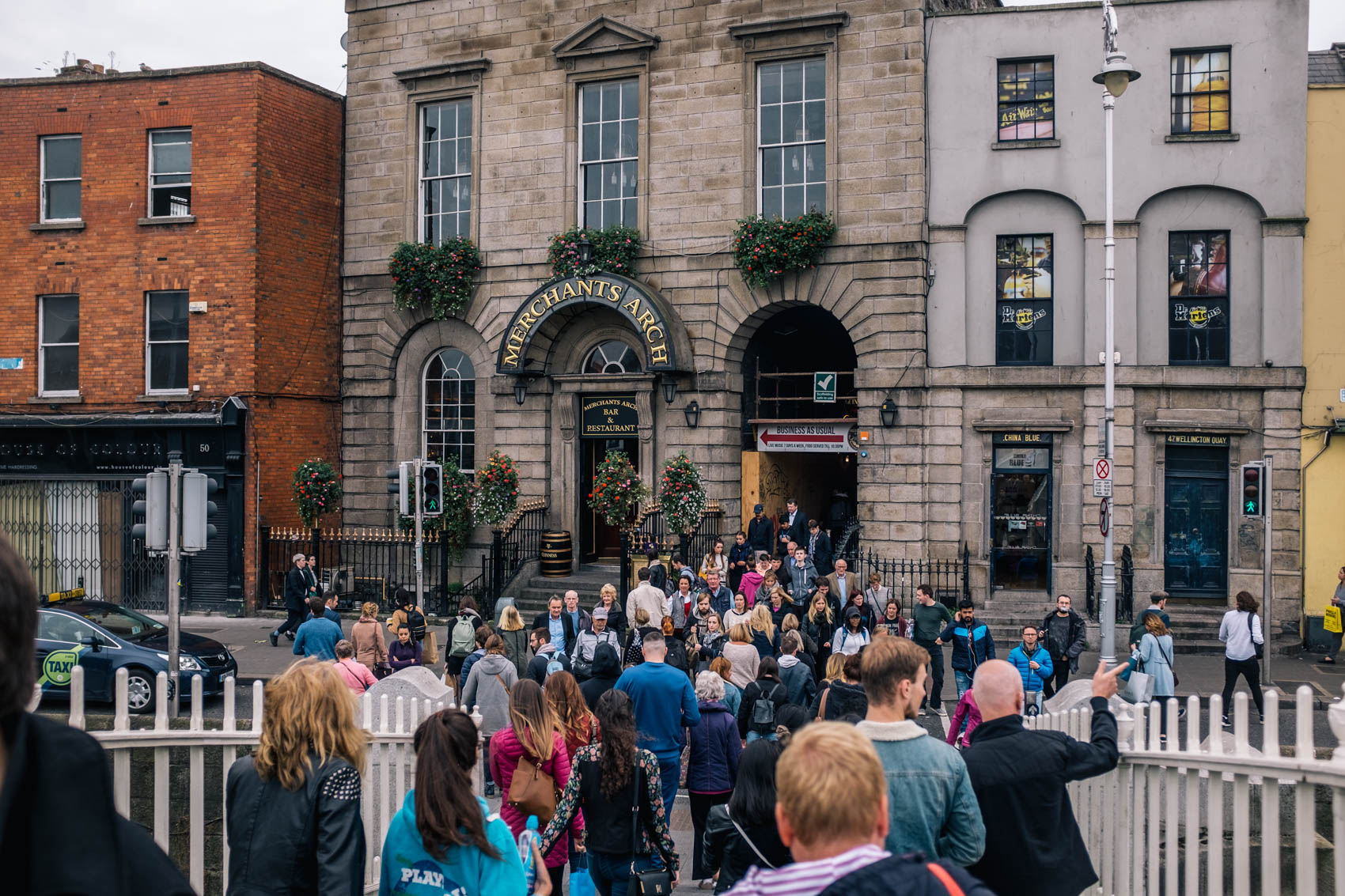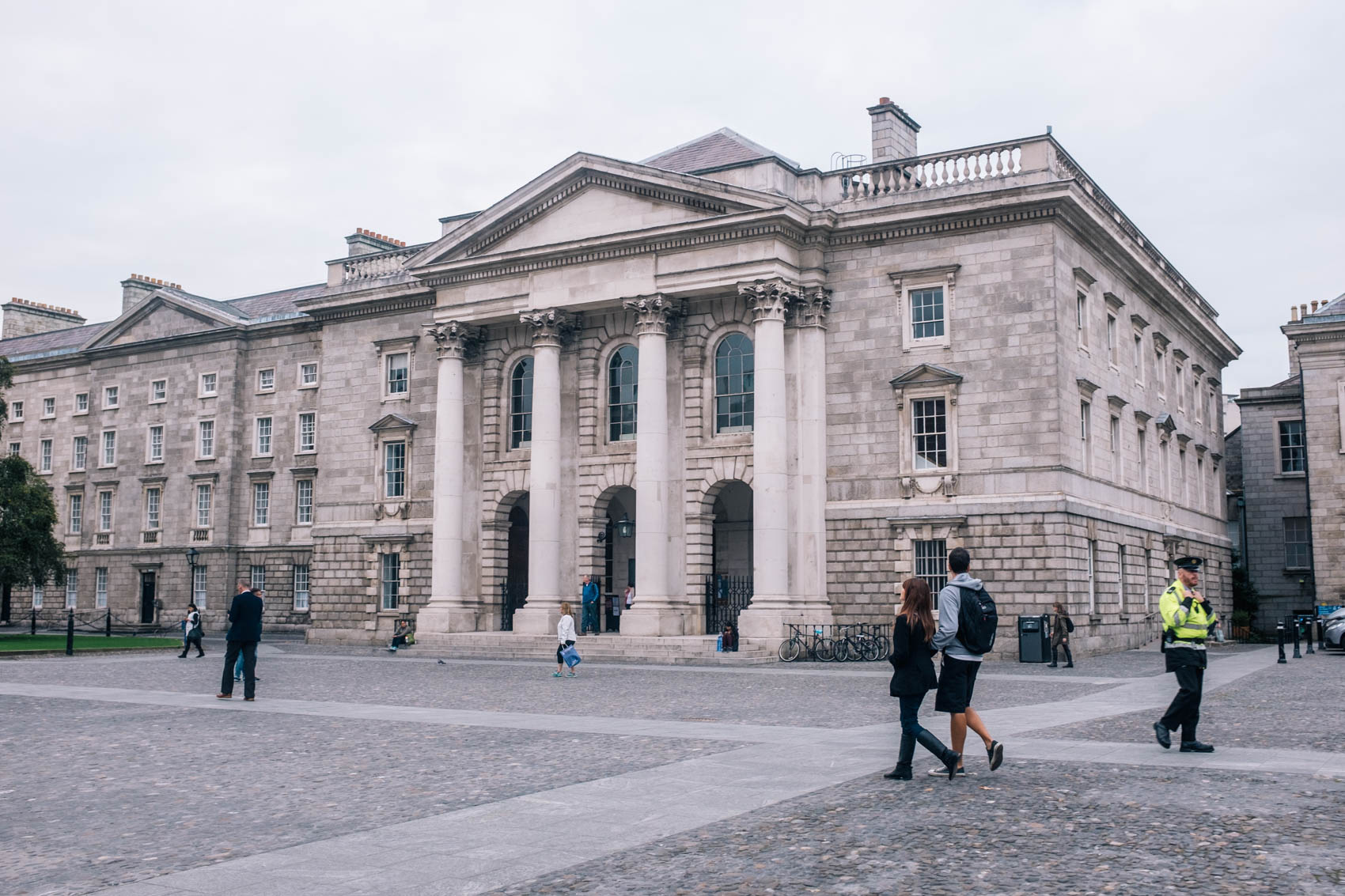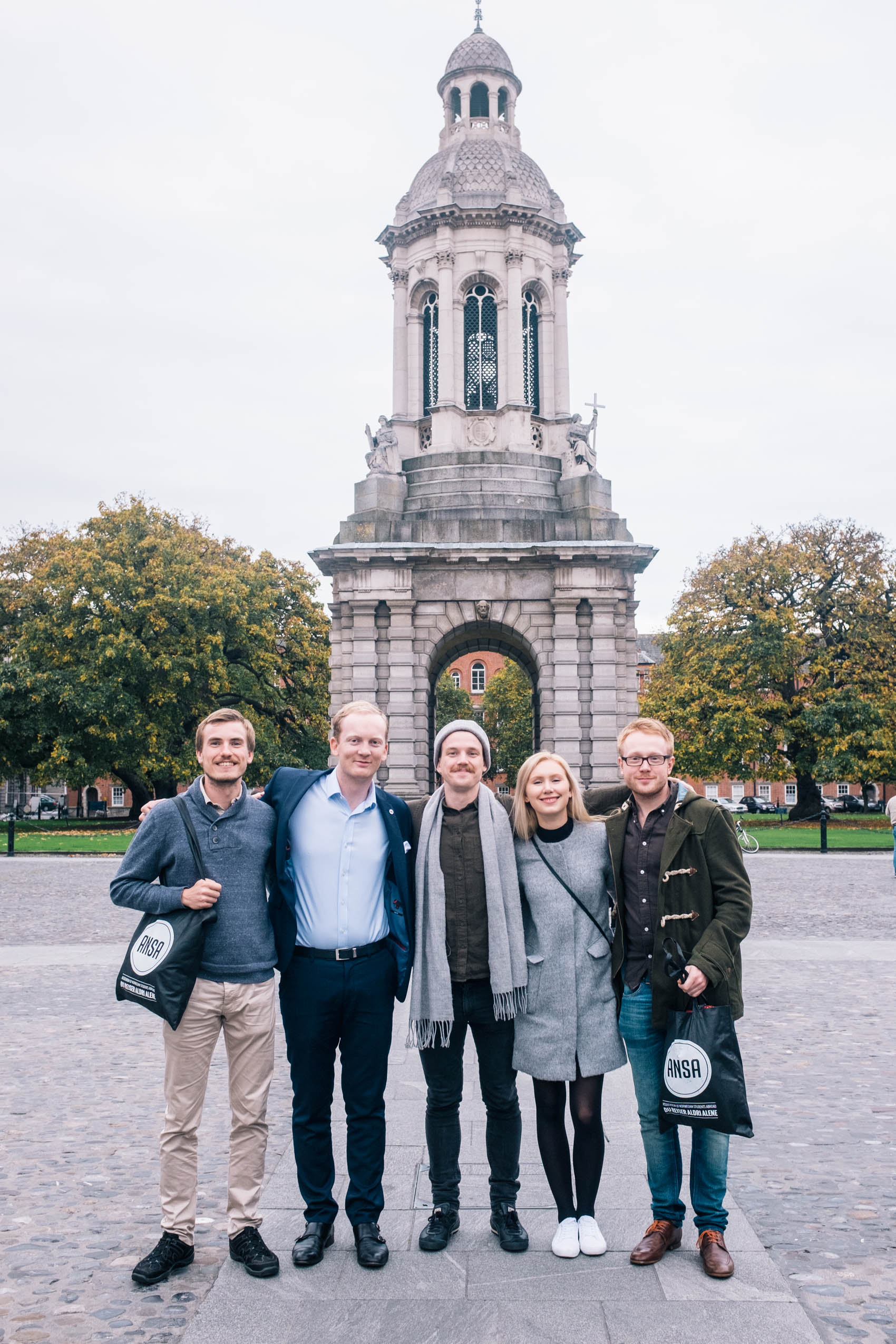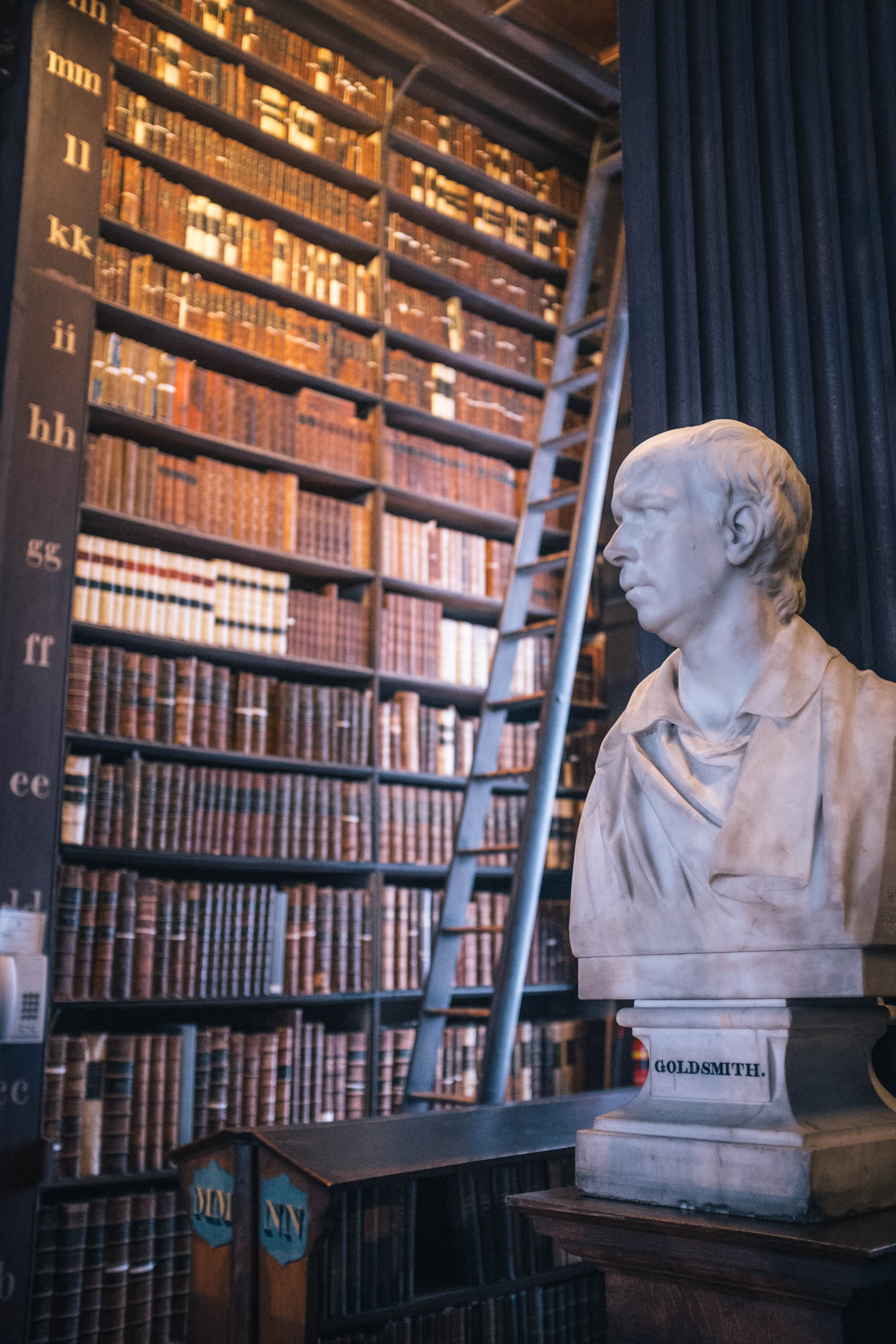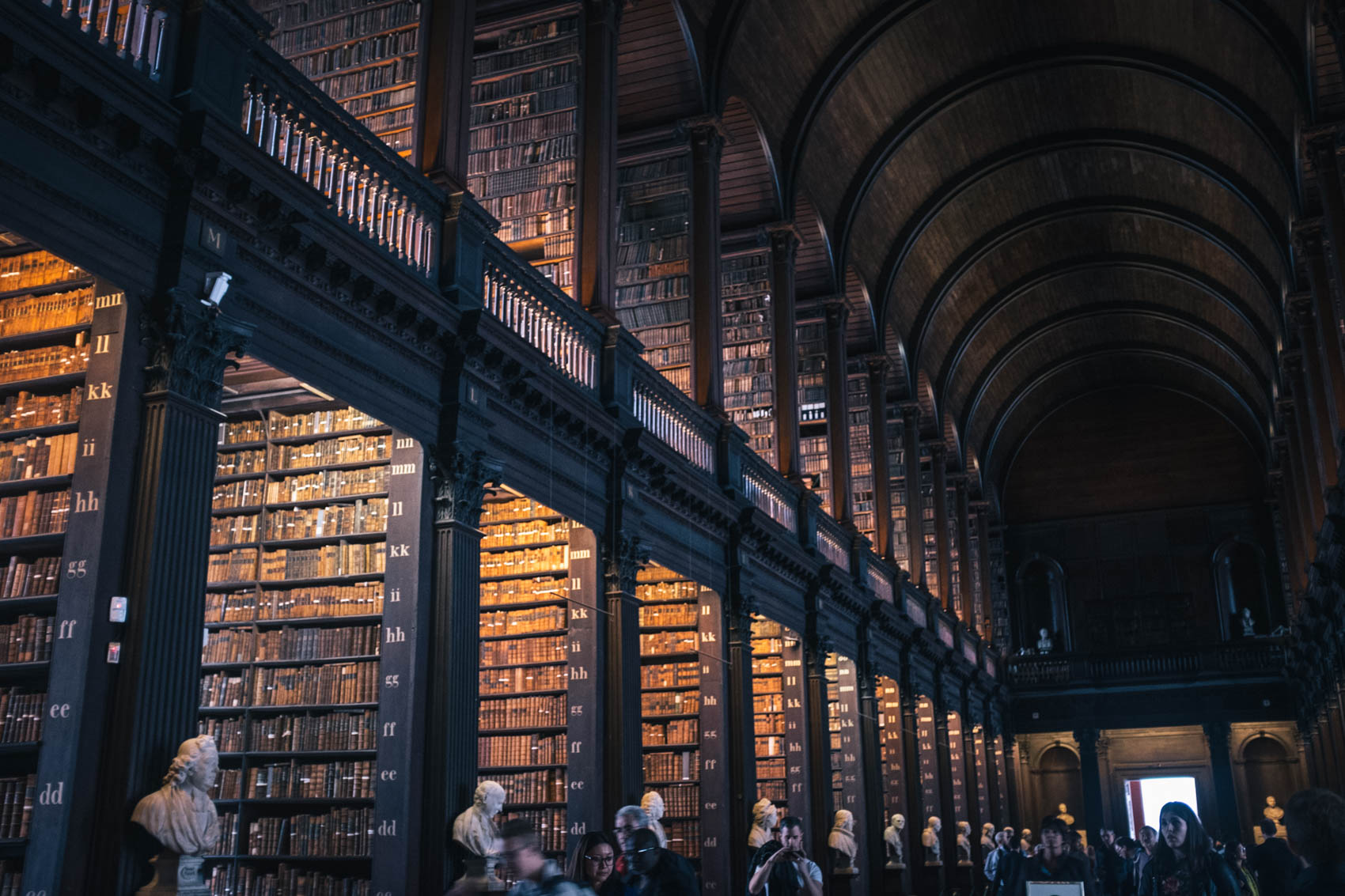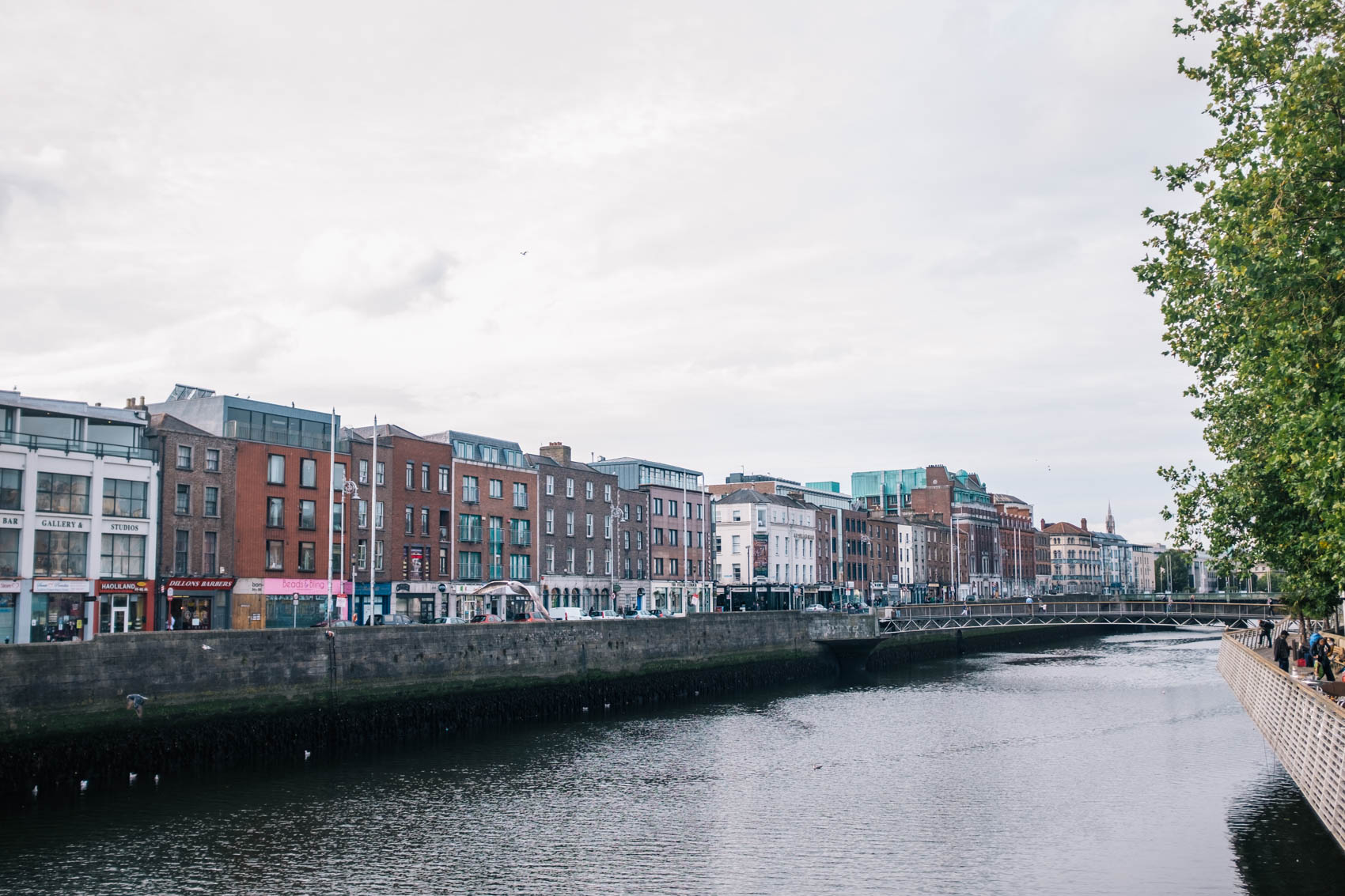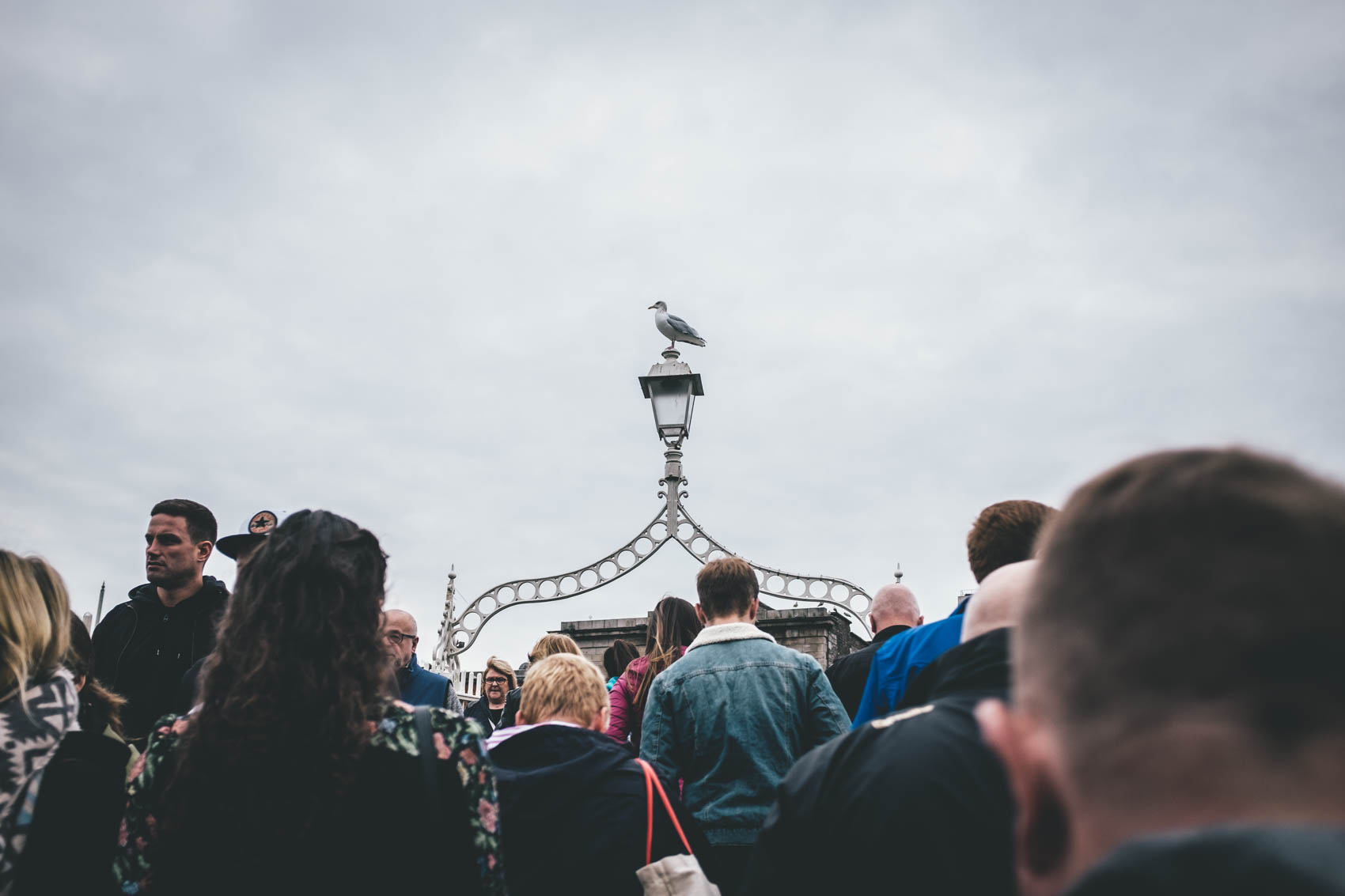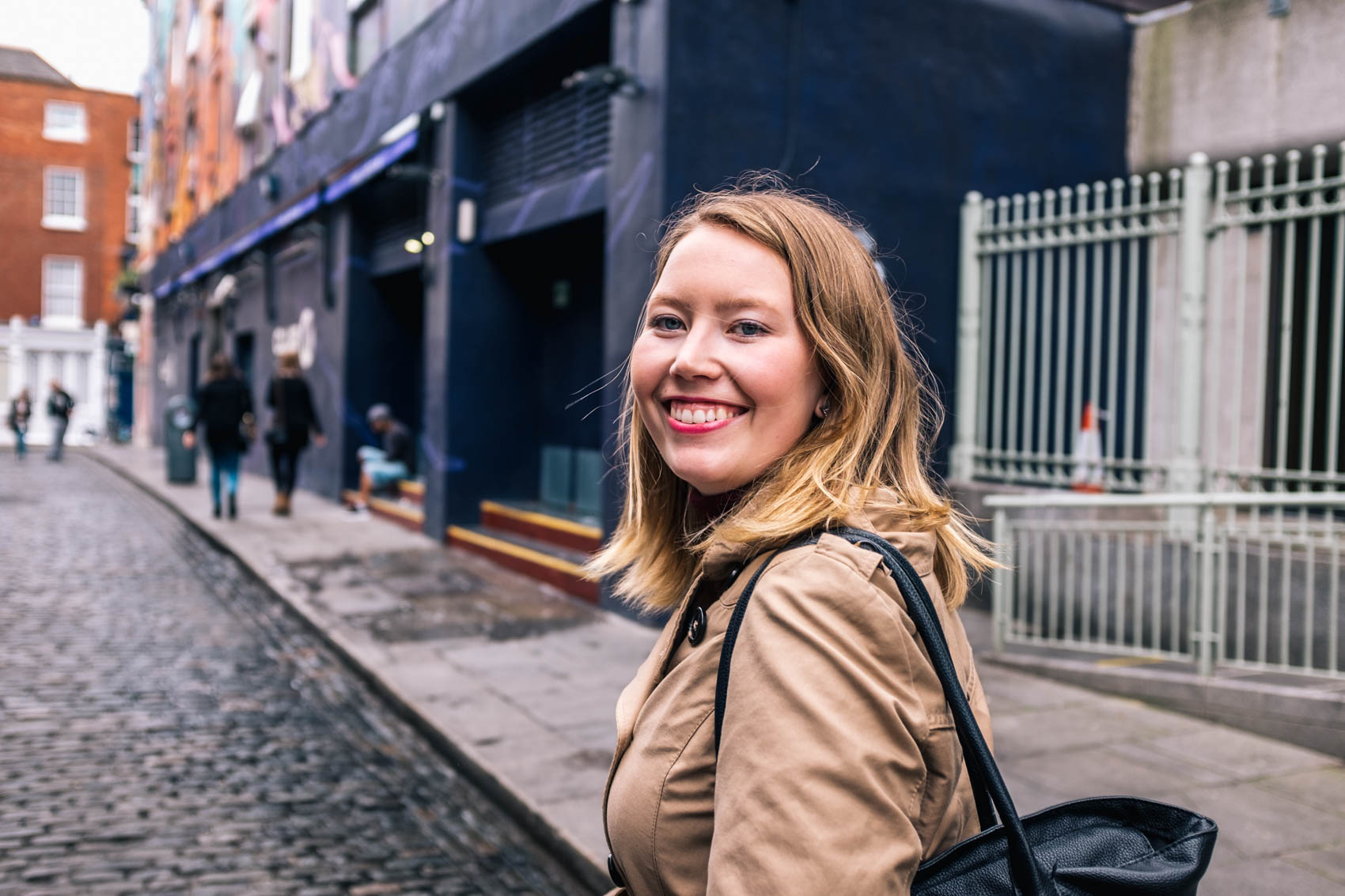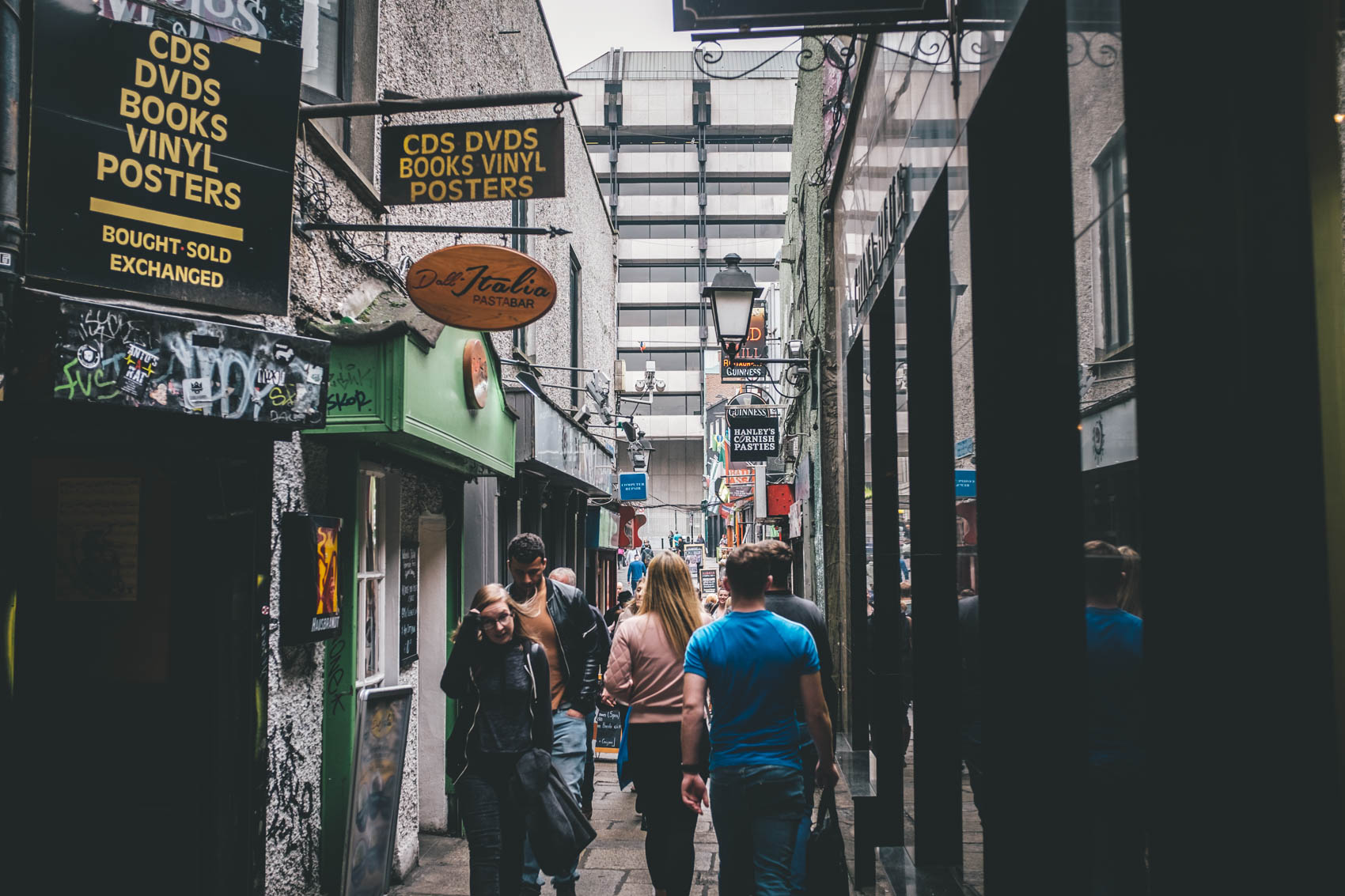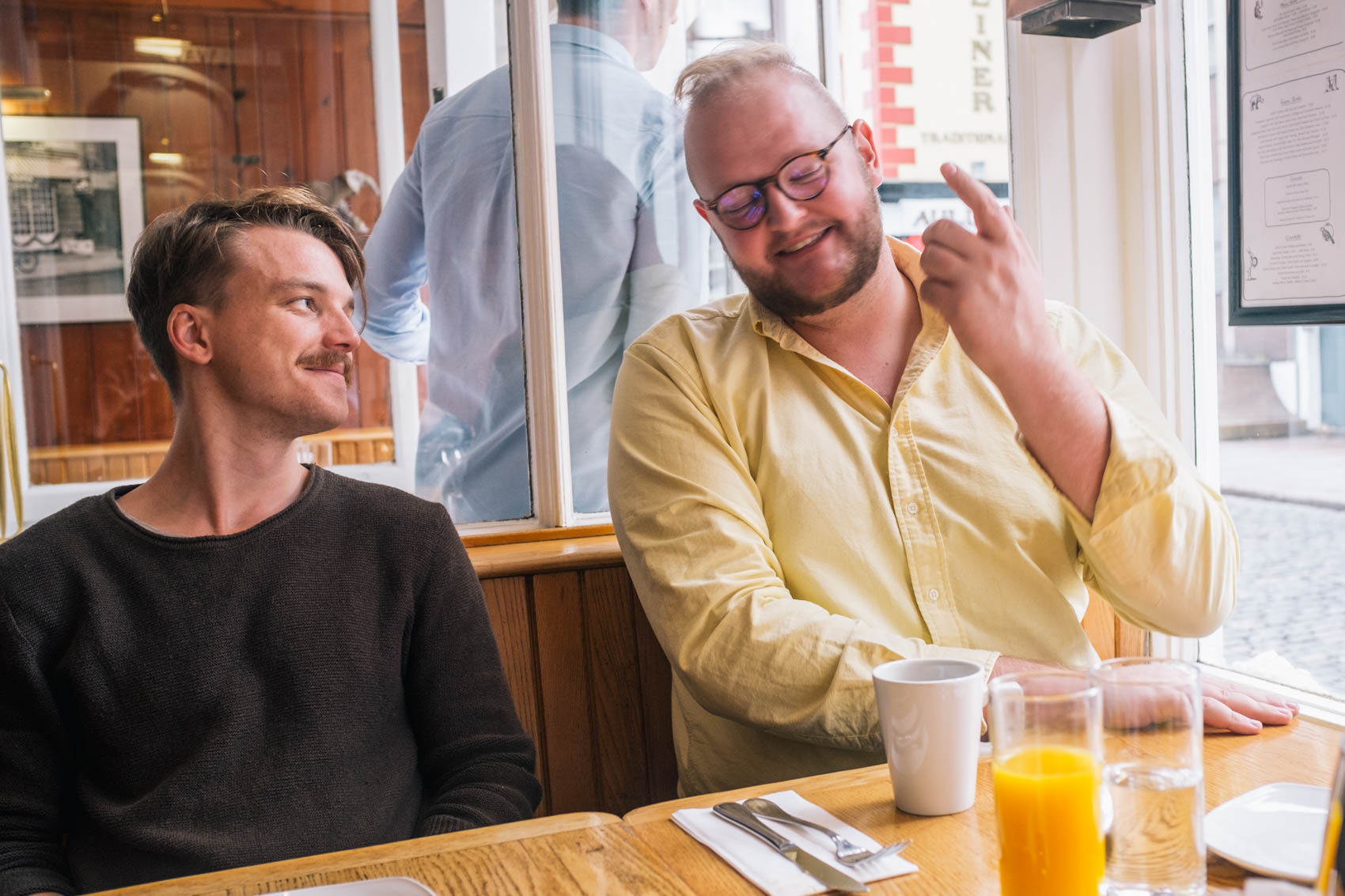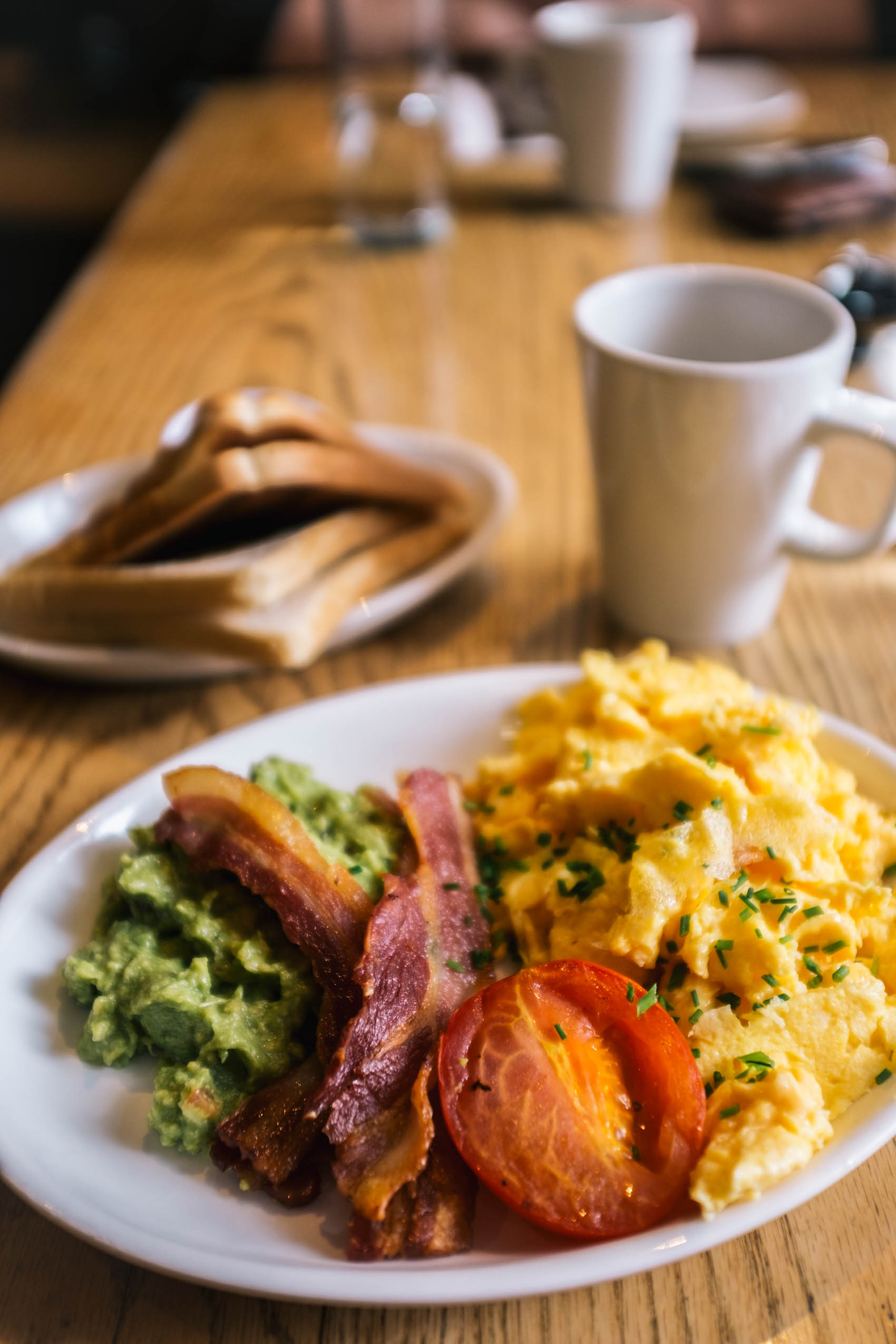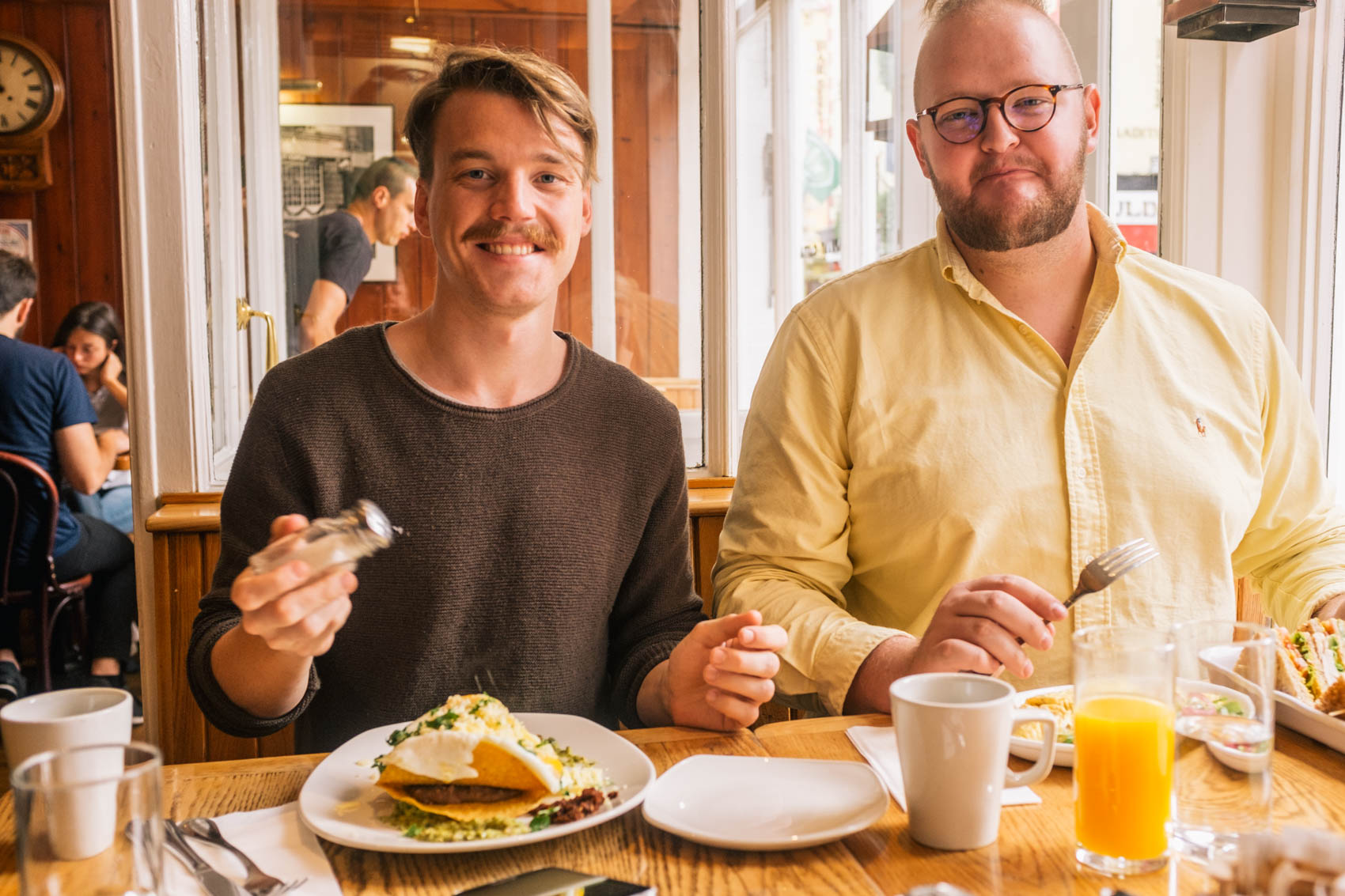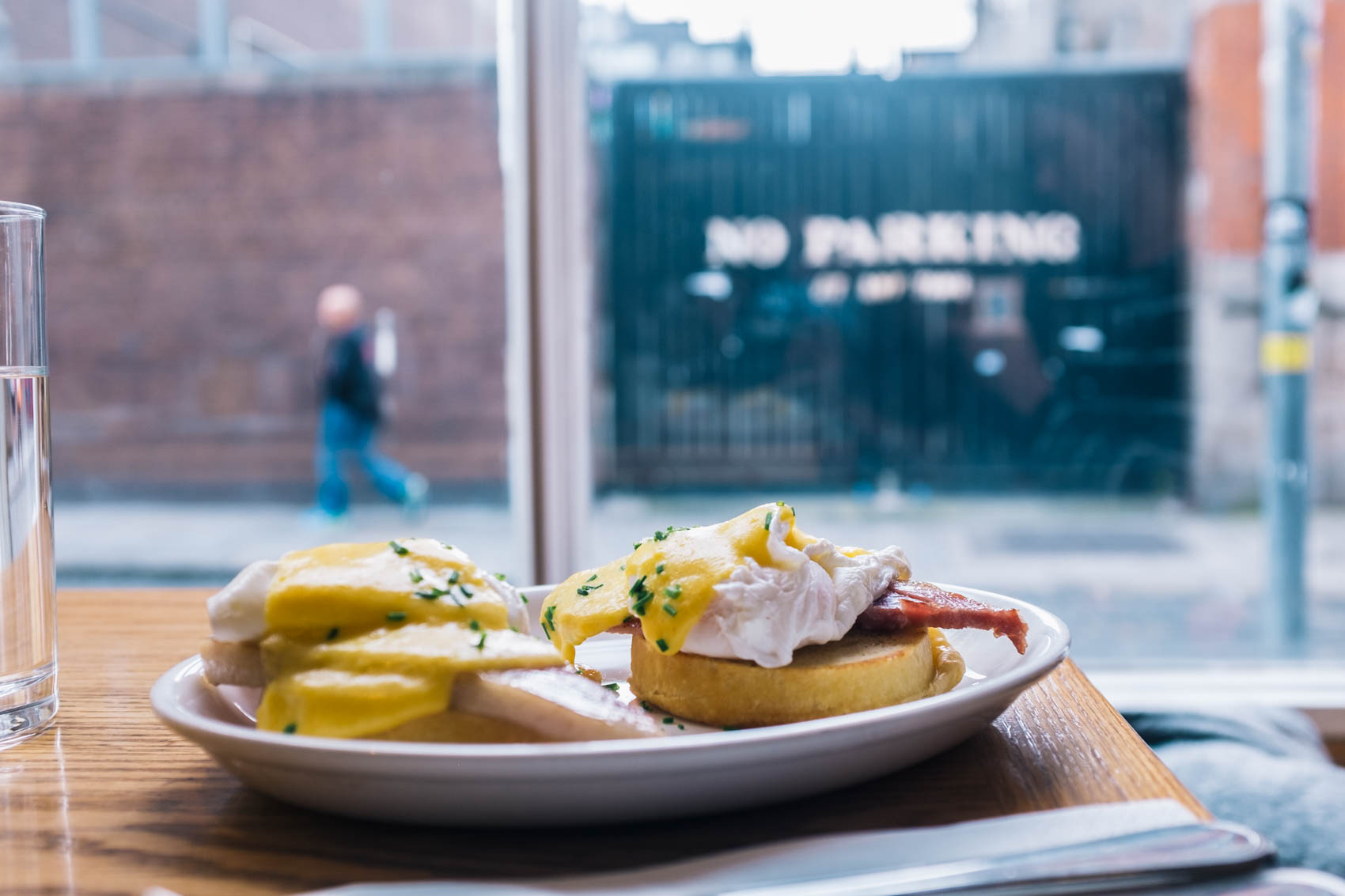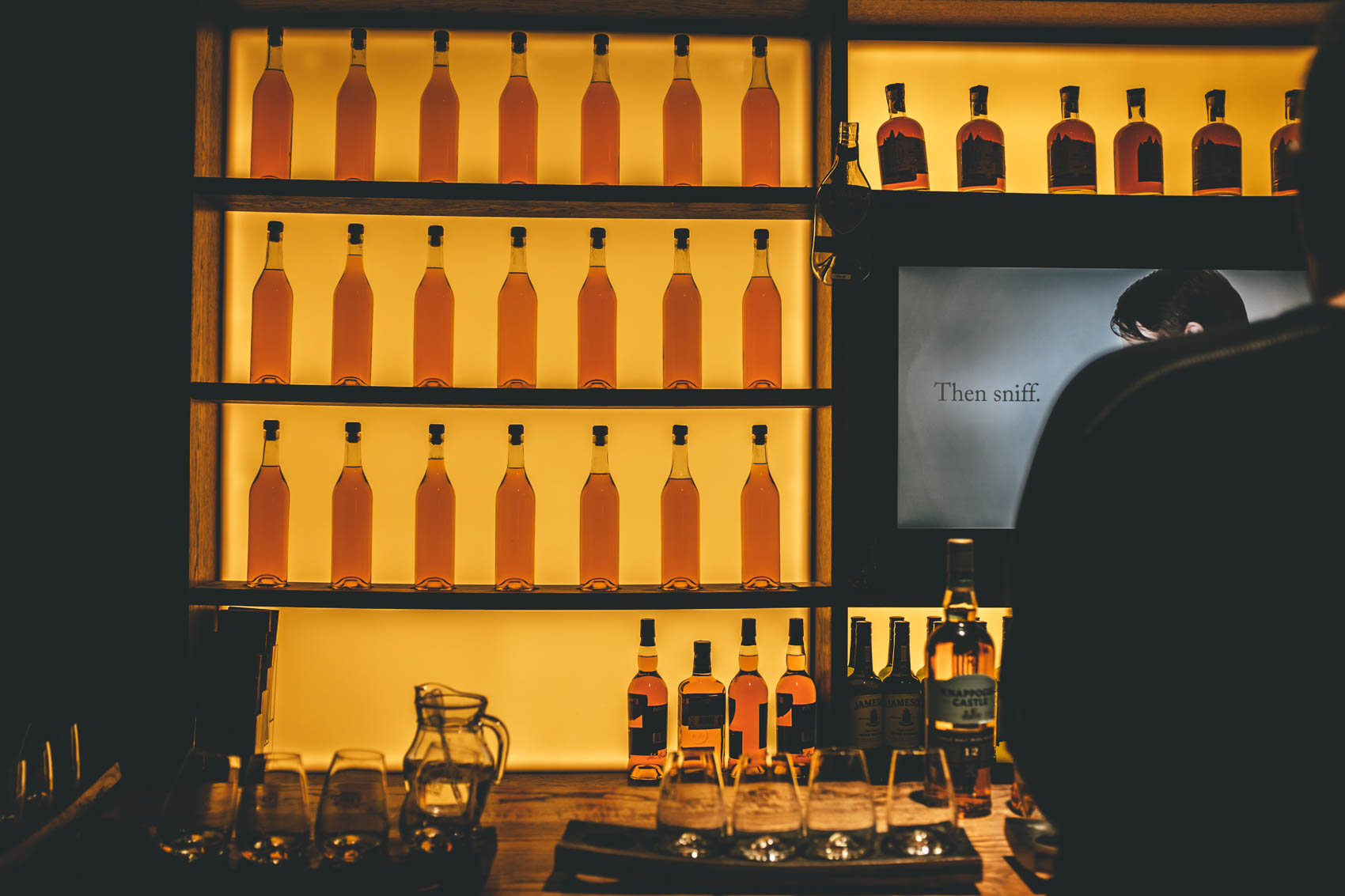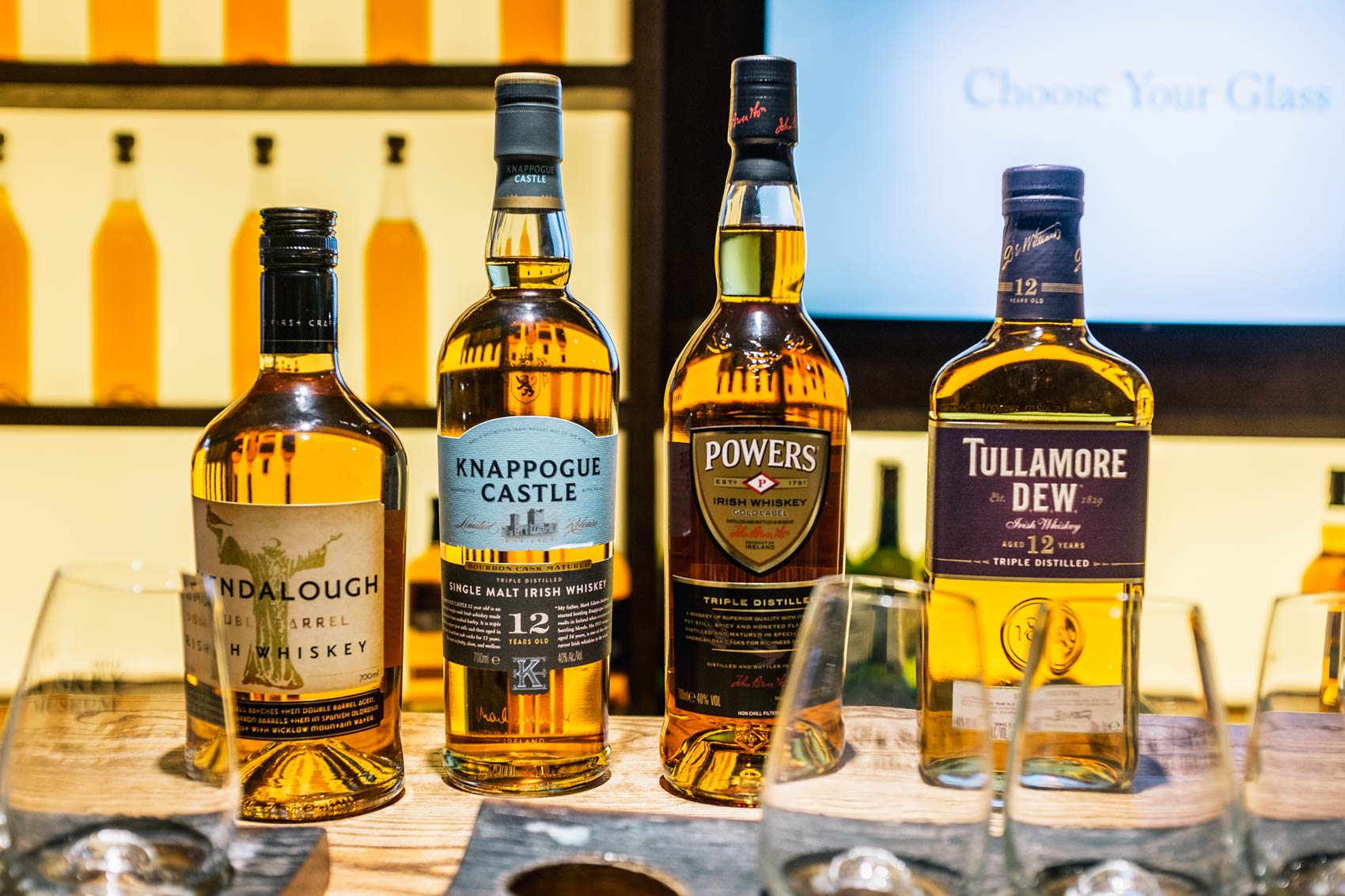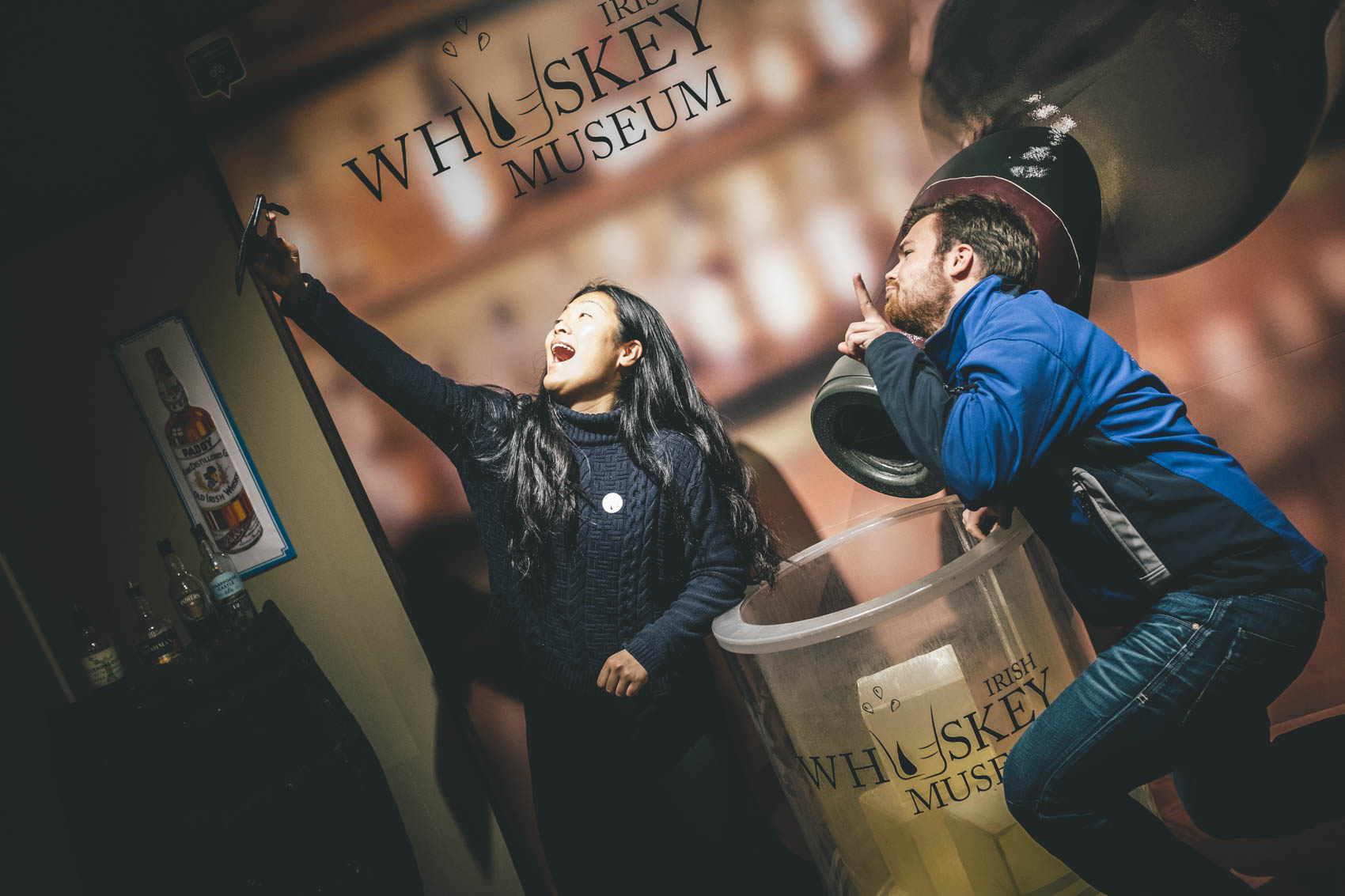 <3