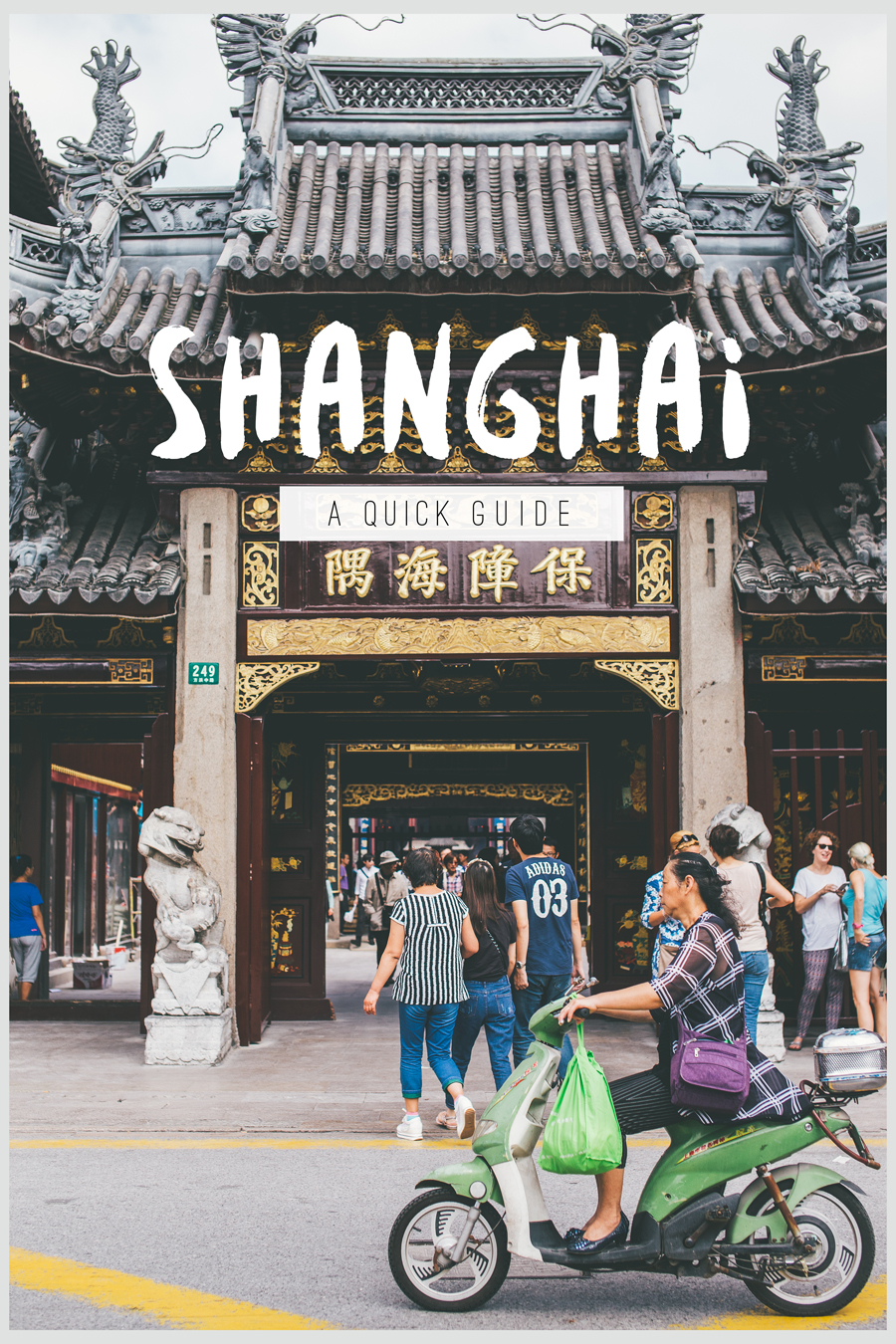 In 4 days I'm off to a yet another city I've never seen before, and while searching Instagram, Pinterest and blogs for tips on hidden gems in Edinburgh, I decided to collect my thoughts from my trip to Shanghai in a guide for later trips or your use. While I was only in the city for four days, I was lucky enough to have local guides (aka. friends) who showed me the best of the best of their Shanghai, and then I've added my share from my explorations. 4 days can be a long time if you wake up at 6 or 7 every morning and go to bed long after midnight.
Have anything to add to my list? Please write me a note in the comment-section, and I'll put it on my list for my next visit! Which will hopefully happen sooner rather than later. 谢谢!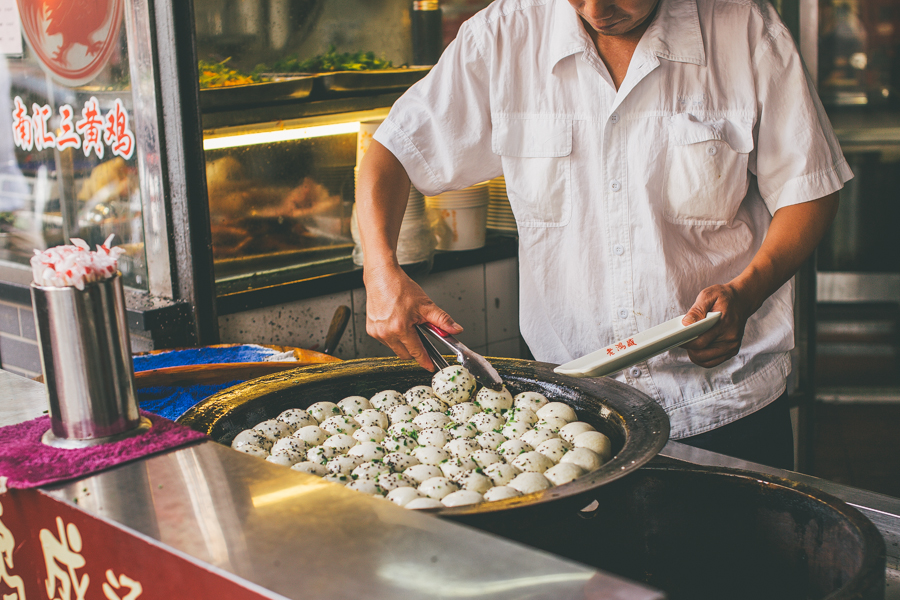 EAT
Like most Asian cities, Shanghai caters to your every need, budget-wise at least. From expensive roof top restaurants overlooking the Bund, to street food corners for late night snacks. The best meal I had in the city was a 5 yuan bowl of stir-fried noodles eaten on a street corner at 1:30 AM. Seated on plastic stool that had seen better days it felt just like being in Seoul, except slightly more tropic and with a distinct lack of soju. Take me back! But there are a couple of foods you should check off your list (and enjoy!) while in Shanghai, specifically my favorites:
Xiao long bao – HOT dumplings with soup and meat inside. Delicious! You can get this at
Ci fan – I had this for breakfast while out exploring the streets of my neighborhood, and it was the perfect snack for my state of post-drinking, pre-brunch. Basically a rice ball filled with pork, pickled vegetable and a little dash of sugar. This would of course never have been considered a breakfast food in Norway, but I guess it's been a while since I've lived with a traditional Norwegian eating regiment.
Ma qui – Doughy ball filled with red bean paste and coated in sesame seeds. YUM!
Sheng jian bao – Pictured above! While I do prefer the Cantonese char siu bao (BBQ pork buns that I feast on every time I am in Hong Kong), the Shanghai speciality sheng jian bao is a pretty delicious replacement. Picture a kind of doughy dumpling with pork in it, like xia long bao without the soup.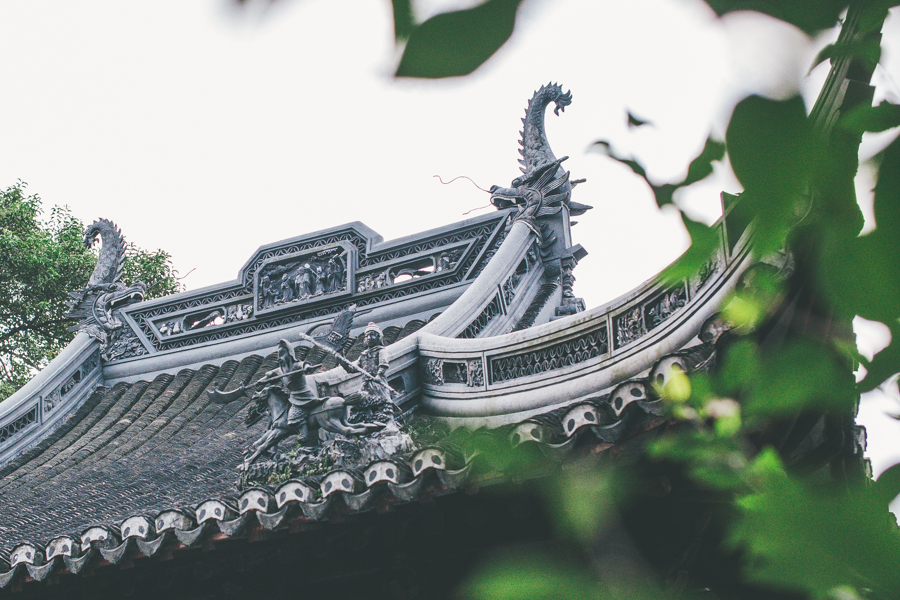 Where to shop: Tianzifang is a tourist-trap, but a very nice one! Stock up on tea and tea boxes with Mao on them. Want something custom-made? Got to Lujiabang Lu. I didn't have time to have anything made this time, but next time I'm going to get a nice coat or dress.
What do download (before the trip): The Smart Shanghai App, or just use their website smartshanghai.com. It is the only directory you need for places to eat and drink, and the thing that makes it the best lifesaver you ever had? Taxi printouts that give you the address in Chinese, so you can show it to the taxi driver.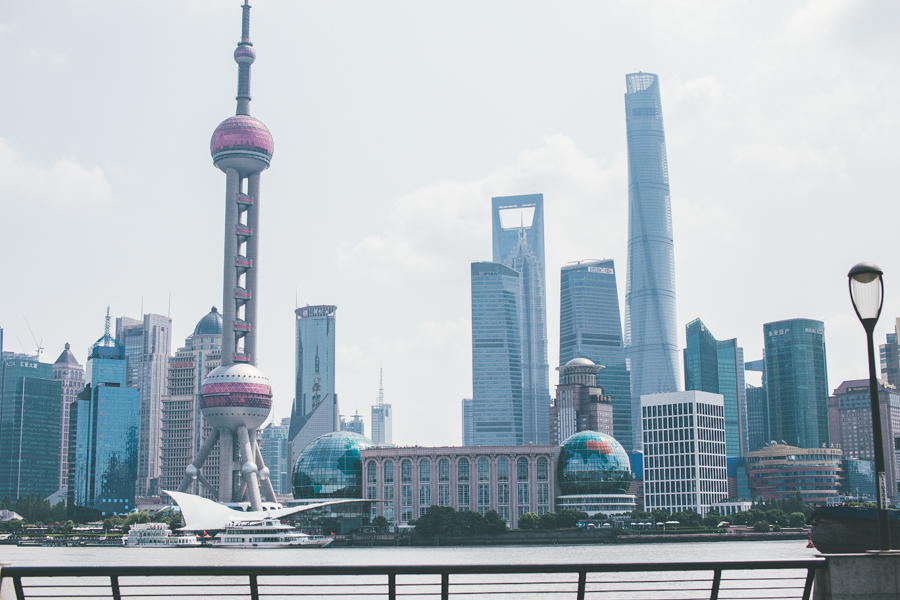 PLAY
Eat the famous pavlova at M on the Bund. Walk through the Yuyuan Gardens on an early morning before the other tourists wake up. Take a selfie on the Bund. Buy communist memorabilia in Tianzifang or Dongtai Road Antiques Market. Drink coffee, eat ci fan and watch the locals play games, socialize and go through morning rituals at one of the city's many parks. Explore the Old City. Walk. Visit a buddhist temple. Eat street food in the middle of the night on a street corner.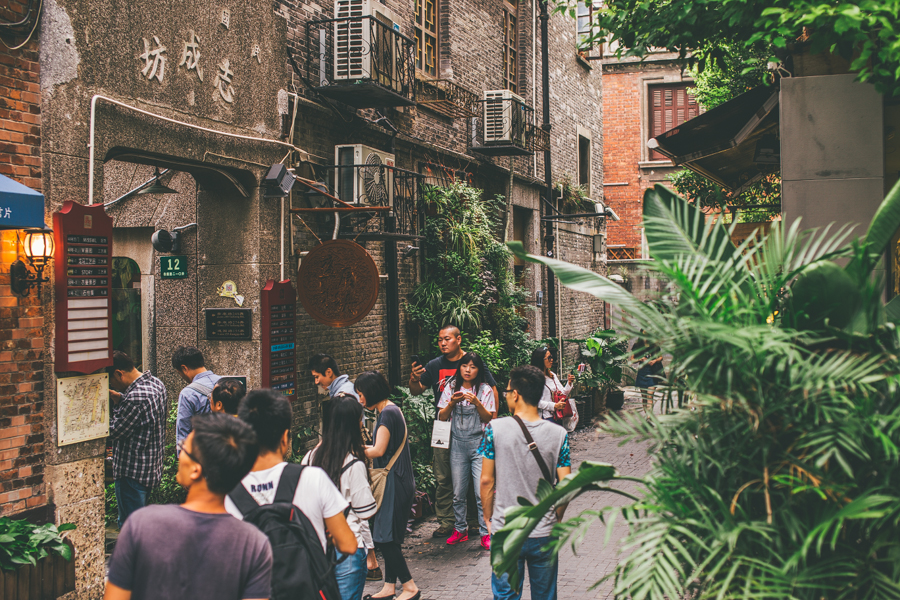 SLEEP
I stayed at the Blue Mountain LuWan Youth Hostel while in Shanghai. Nice, clean, cheap (540CNY for a large double room to myself for 3 nights) and with a very helpful staff. It's located in the city center but is not really close to anything, about 15 minute walk south of Tianzifang. There is however a metro (line 4) right across the street and also taxis are ridiculously cheap in Shanghai.
Having said that, the next time I'm in Shanghai I am going to look for a hostel in the former French Concession.
Go dancing: at Unico. Can't go wrong with salsa and a live band in a locale that looks like something out of a movie.
Where to eat and drink on the Bund (and take a selfie with the famous skyline): Rooftop at Captain's Bar. Unlike the hotels lining the Bund, Captain's Bar is cheap(er). Placed on the roof of Captain's Hostel, it's a not so well-kept secret I've been told, but it's certainly worth the somewhat sketchy elevator ride to the top.
I had my best brunch at: Azul on Ferguson Lane in Xuhui. Try the sangria. Get a seat outside.
Want to meet expats? Go to Yongkang Lu, a 50-meter-long bar street packed packed with (mostly) white people. Like a Shanghai-version of Lan Kwai Fong.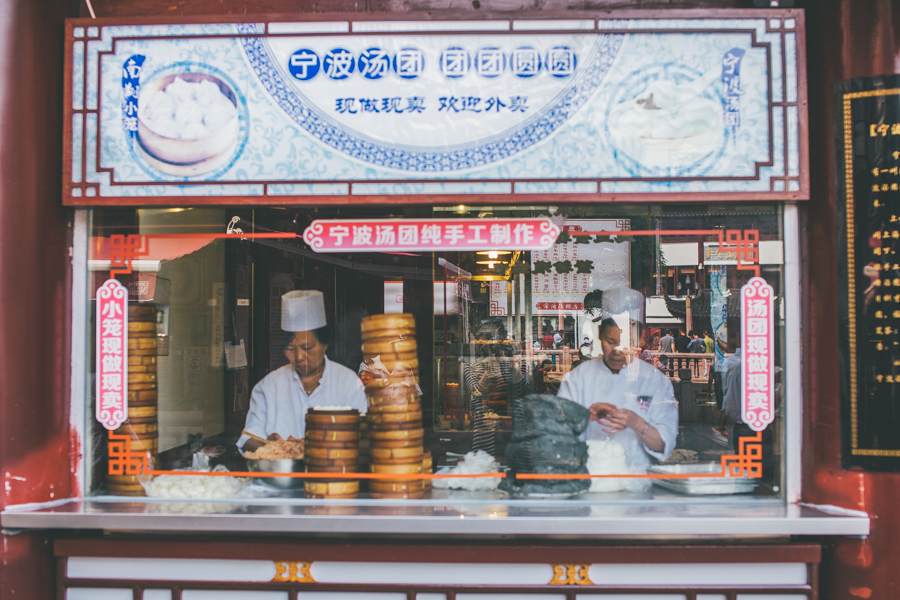 5 SHANGHAI FAVORITES
Favorite view: The rooftop at Kartel in Jing'an Xuhui. With a glass of wine.
Favorite Shanghai dish: Xiaolongbao.
Favorite coffee shop: Sumerian in Jing'an.
Favorite place to work: Seesaw, also in Jing'an. Strong coffee, good internet.
Favorite things about the city: The rooftop bars, the communist-era architecture mixed with 21st century futuristic skyskrapers, and the cheap taxis. Also the fact that everyone has a bike or a scooter, it's like Amesterdam/Copenhagen, but with more pollution.
What's your favorite Shanghai spot?