Almost three months have passed since I put my life on hold and moved back to Norway. Not a day goes by where I don't miss my friends, my colleagues, my apartment, and my life in Kampala, but I've learnt to distract myself by doing all those things I usually never have time to do when I'm home.
My remote office is on an island off the coast of Southern Norway where my morning routine includes hopping in the kayak for a quick morning surf. And on the weekends I have commandeered my parents' car to go hiking the tundra, forests and fjords of Southwestern Norway. The past two weekends I've travelled the coast from Kristiansand to Stavanger, hiked to Kjeragbolten (again) and Preikestolen (again), and logged my first tent nights in Norway this season.
We hiked to Kjeragbolten on a sunny and nearly cloudless Sunday afternoon, starting out at 3.30 pm, and returning with the sunset painting the landscape in deep colors and even deeper shade: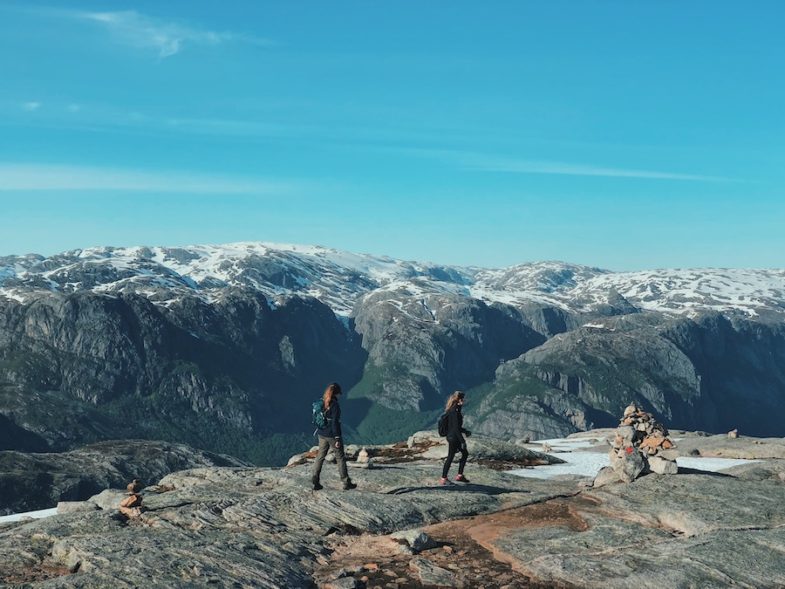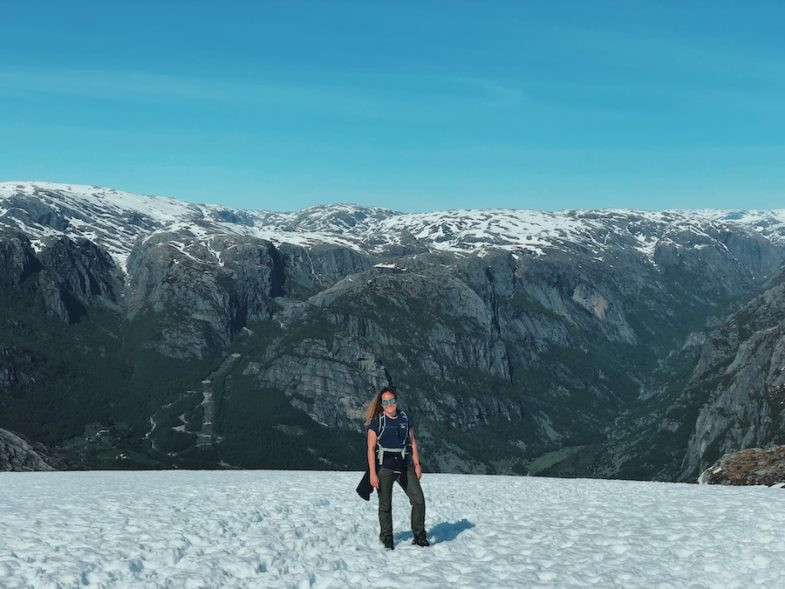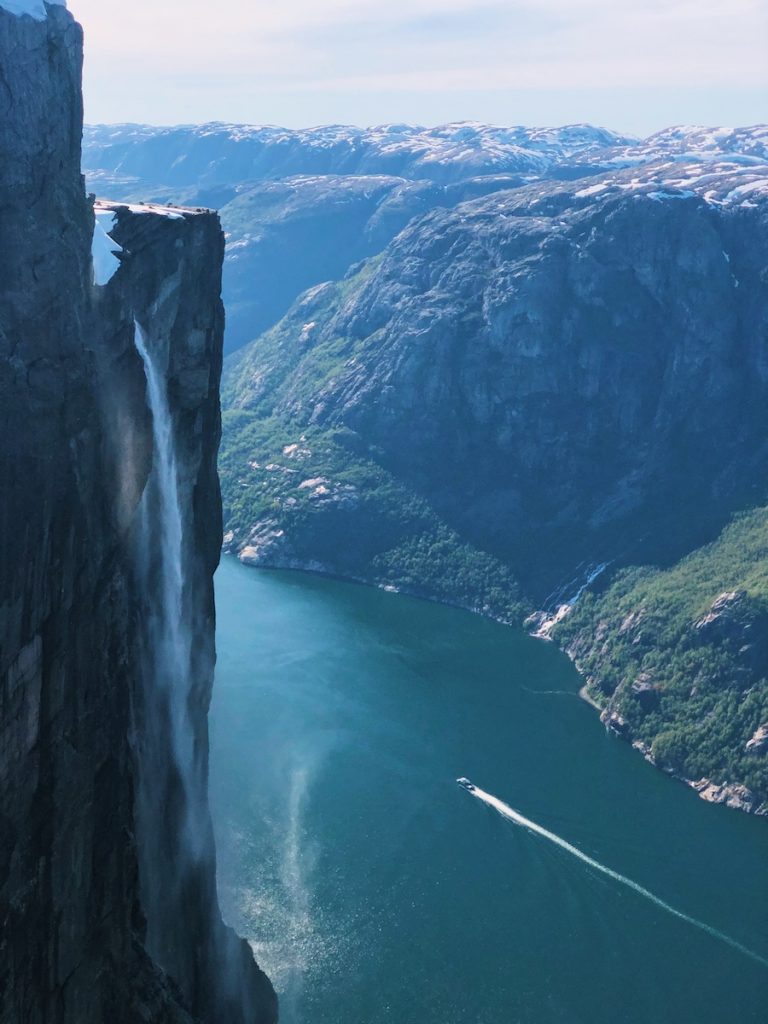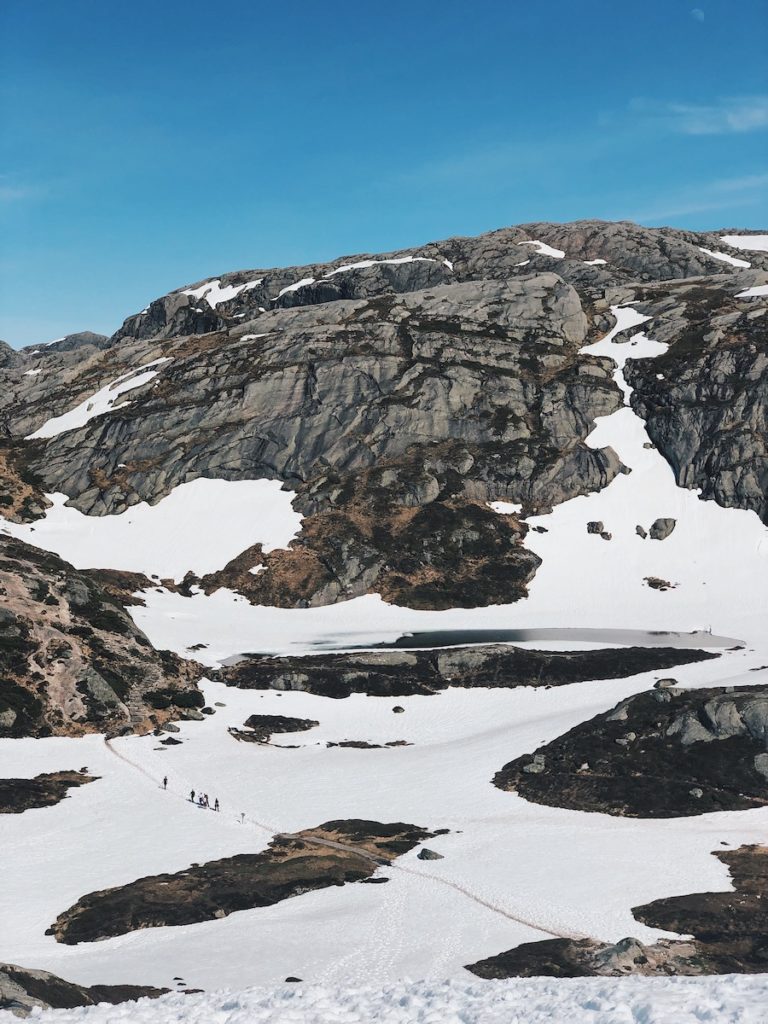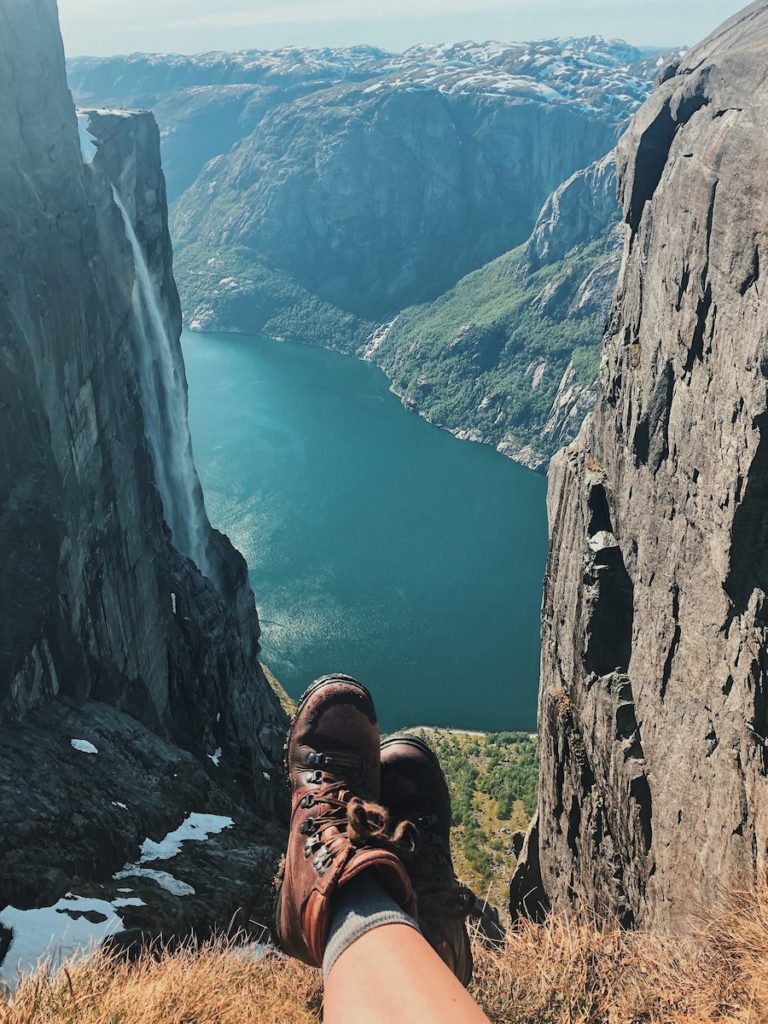 Preikestolen is a short and sweet trek with maximum payoff in the forms of Instagram-worthy, steep mountainsides dropping into the fjord 600 meters below. We squeezed it in on a grey, foggy Monday morning, and were lucky enough to have the fog lift by the time we reached the top: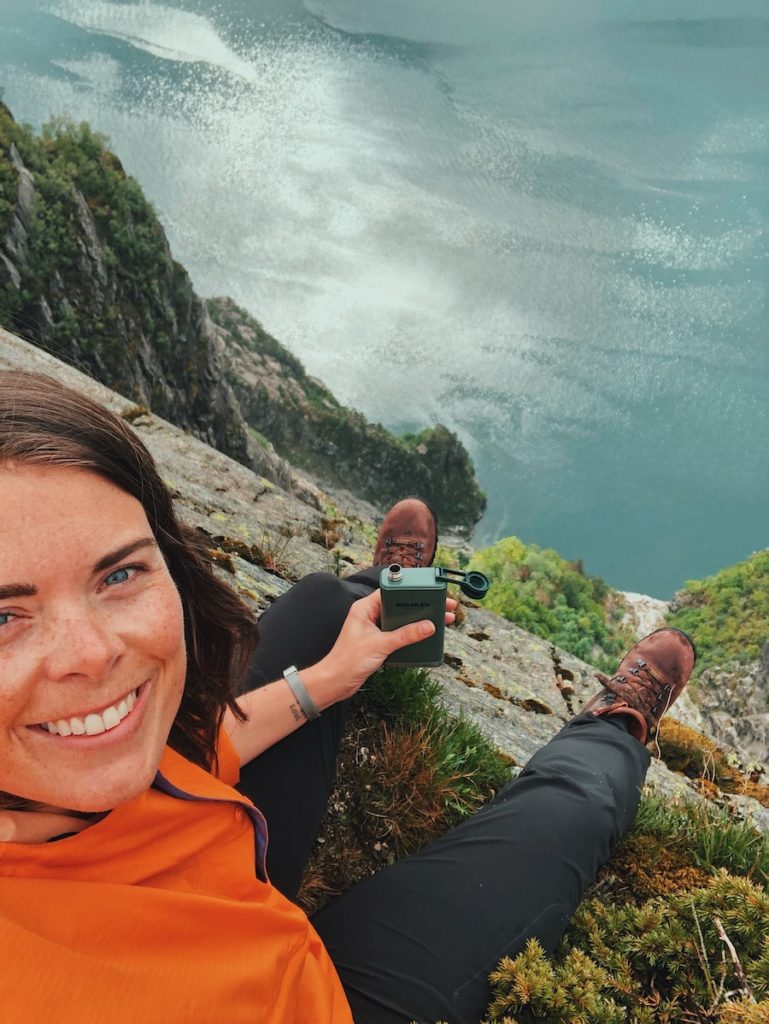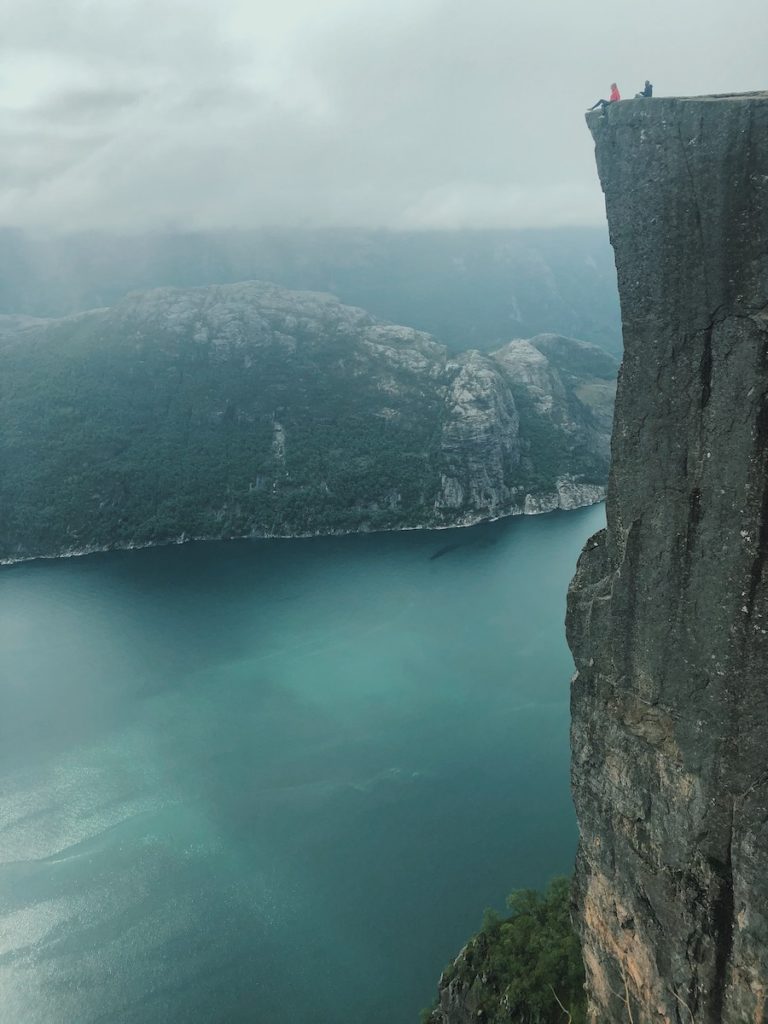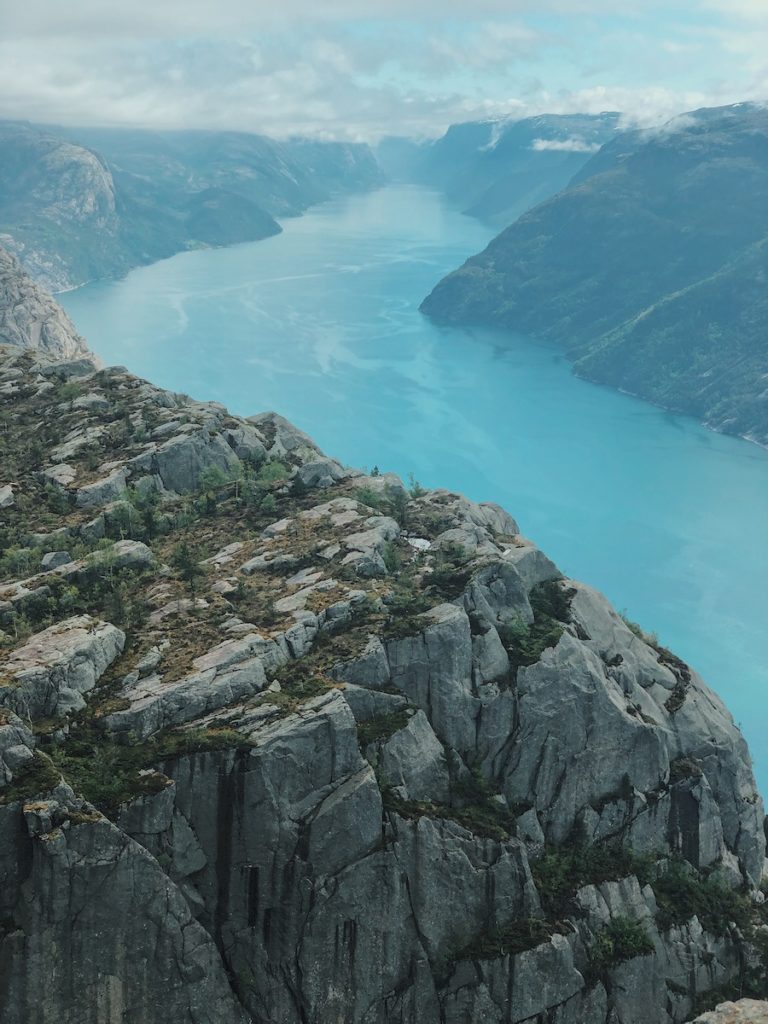 We celebrated a hike well-done with some Norwegian staples for lunch: lapskaus and rømmegrøt.
As I wait for airports to open again, I'm planning trips further north to explore the motherland and charging my camera so I can bring back more than just iPhone-photos.