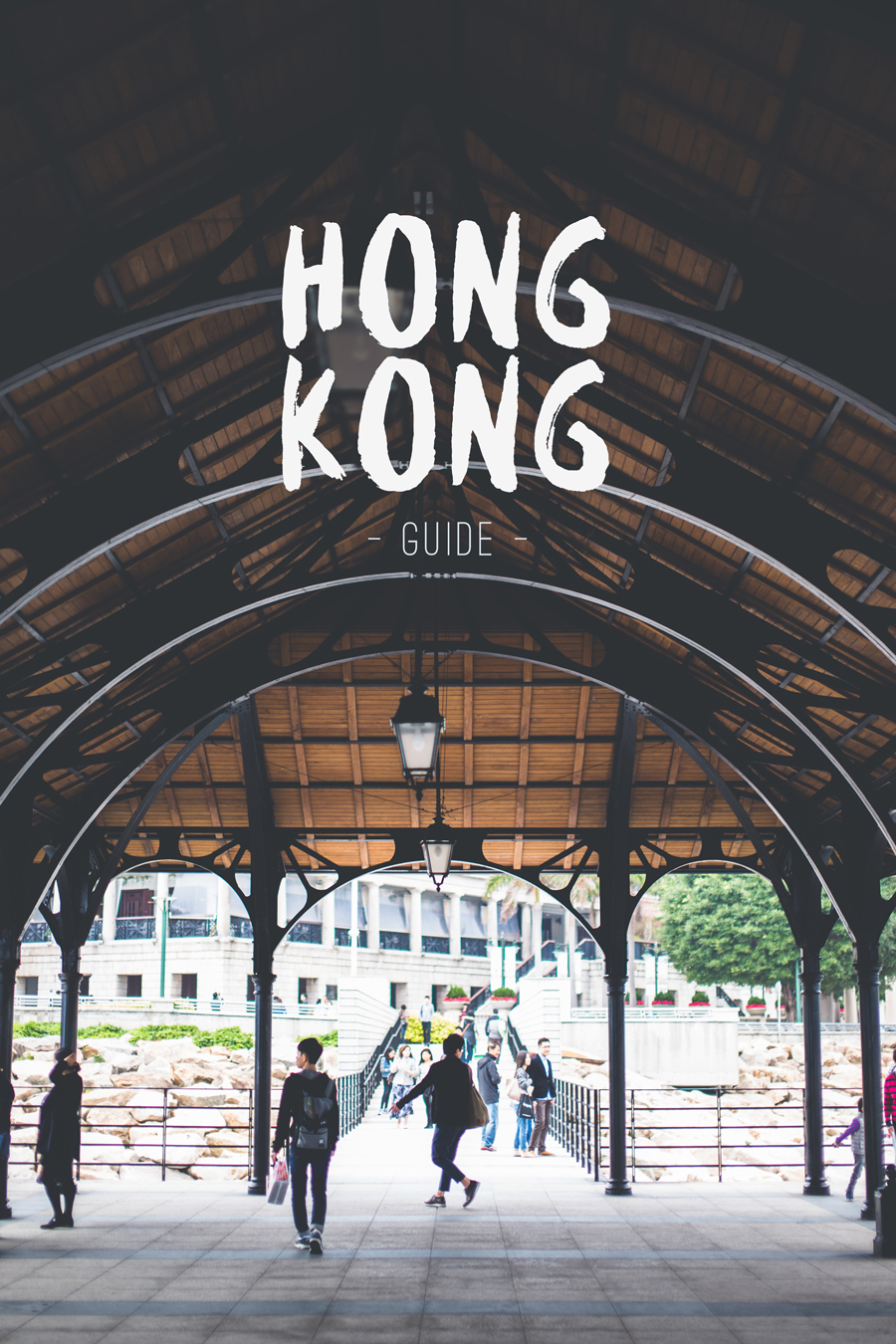 When I started to plan my move to Asia, I was torn between two cities: Seoul and Hong Kong. And while I'm happy about my choice, I sometimes find myself dreaming of what life could have been like in Hong Kong. It is without a doubt one of my absolute favorite cities, and I'm thinking of making it an early spring tradition to travel to the humid, but oh-so cool city (pun intended).
If you're like me, you scour the web for tips and local tricks to whatever city you're going to visit, even if it's only for a day. Following that line of thought I would like to add my two cents to what you should do, see, eat and drink if you have the chance to visit Hong Kong.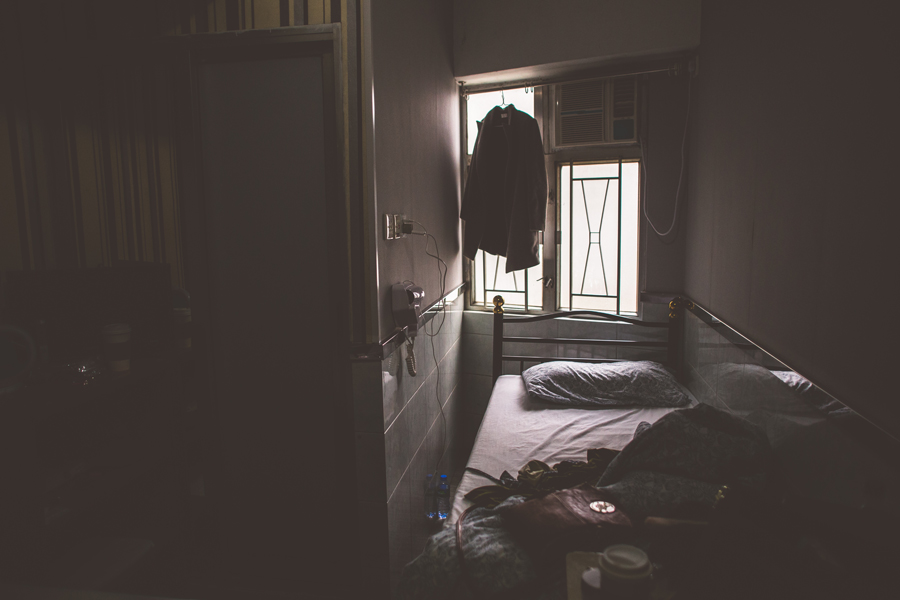 Sleep
Hong Kong is a very expensive city compared to most other tourist destinations in Asia. This goes for hotels, hostels and guest houses as well, so the good and cheap stuff is often fully booked months in advance. Since you're not planning on spending any time in your room, and need the money for all the other stuff you're going to do, I would recommend staying at a hostel. Here are two of my favorites:
YessInn in Fortress Hill or Causeway Bay – Universally (aka. internet-approved) acknowledged as one of the best hostels in Hong Kong, you can't go wrong with this one. Clean rooms, friendly staff and perfect location. The only reason why we didn't stay here this time is that they were fully booked.

Hong Kong Hostel in Causeway Bay – With a small entrance between Burberry and Aesop in Causeway Bay, this place is all about location. 24hour staff, clean rooms and great security made this one a winner (even if we couldn't manage to figure out how the AC worked until the very last day). Cheap too.
If you insist on staying at a hotel, Bishop Lei International House is an institution according to my Hong Kong-friends, and offers stunning views of Soho while simultaneously not ruining your budget.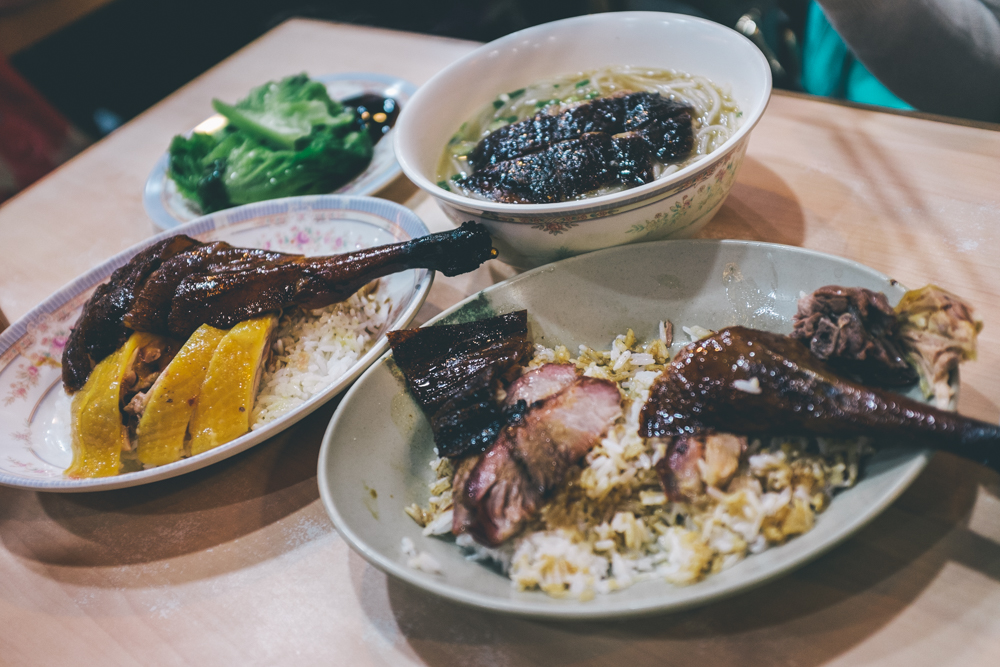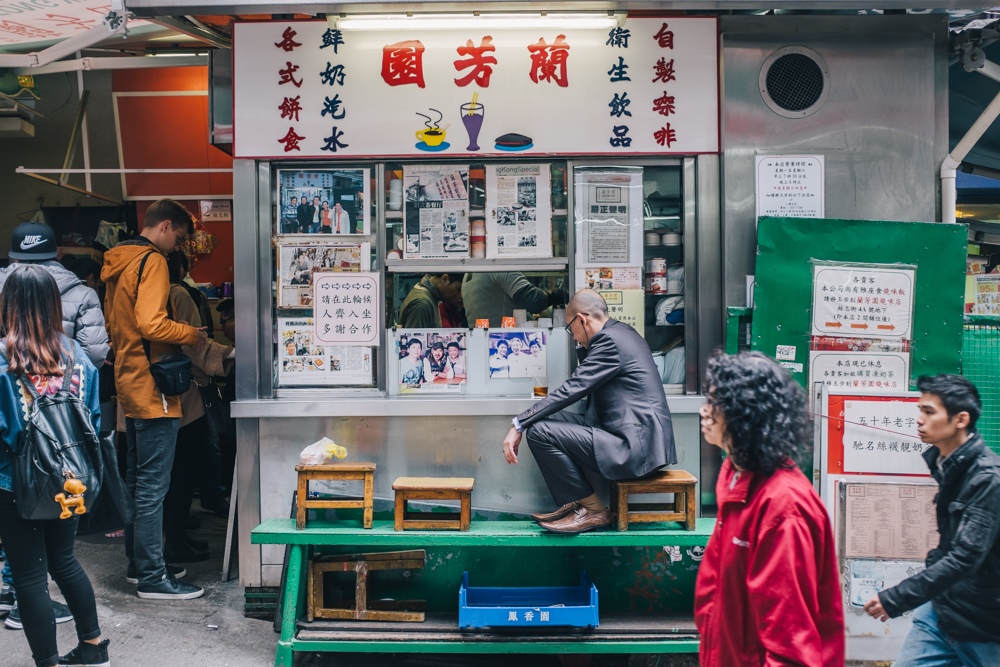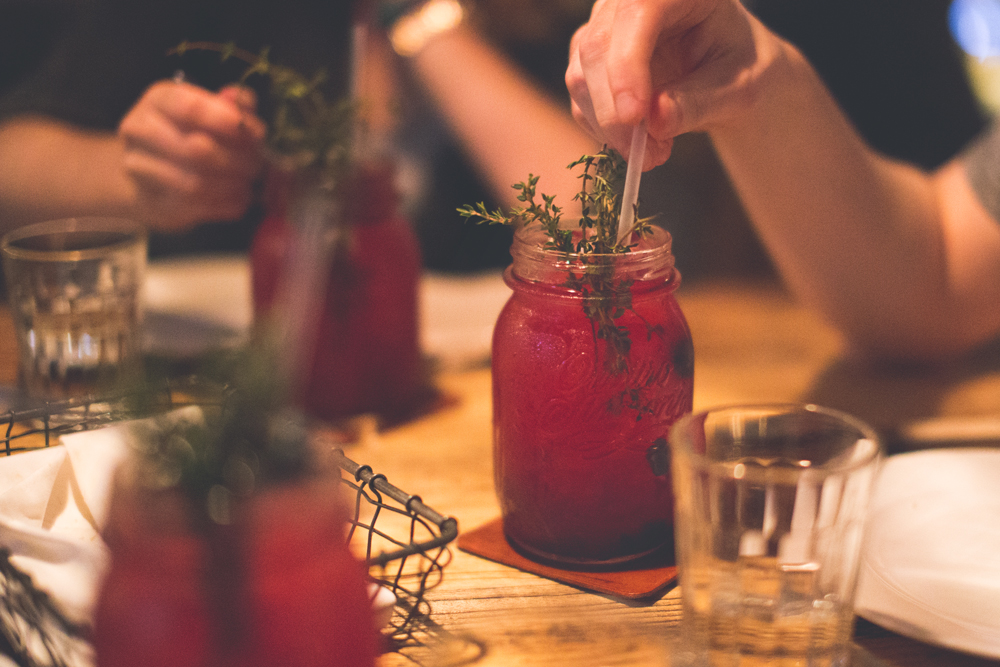 Eat
Fish & Meat – We had an absolutely delicious meal at this spot in Lan Kwai Fong. A little bit pricy if you're on a budget, but I didn't mind splurging on this. Try the Farmhouse Jam Cocktail (pictured above), it looks and tastes good. Also, instagram worthy. Adress: 32 Wyndham Street, Central.
Tim Ho Wan – The world's cheapest Michelin-restaurant serves a killer dim sum. The baked buns with BBQ pork are to die for, and I'm only kind of joking when I say that. I dream about the BBQ buns. Tim Ho Wan has 4 locations in Hong Kong. Yum!
Common Ground – Hungry for brunch? Common Ground in Central serves a delicious set of scrambled eggs, sautéed mushroom, salad and toasted bread. Complimented by freshly squeezed juice and coffee. I need to find a place like that in Seoul! Adress: G/F, 19 Shing Wong Street, Central.
Oddies Foodies – Got a sweet tooth? Visit Oddies for the craziest, most instagram-worthy egg waffle ice cream. Love this!
Also, drink milk tea. And visit one of Coffee Academics' locations to try the latte with agave nectar and pepper. Perfect for a pre-dinner, post-shopping pick-me-up!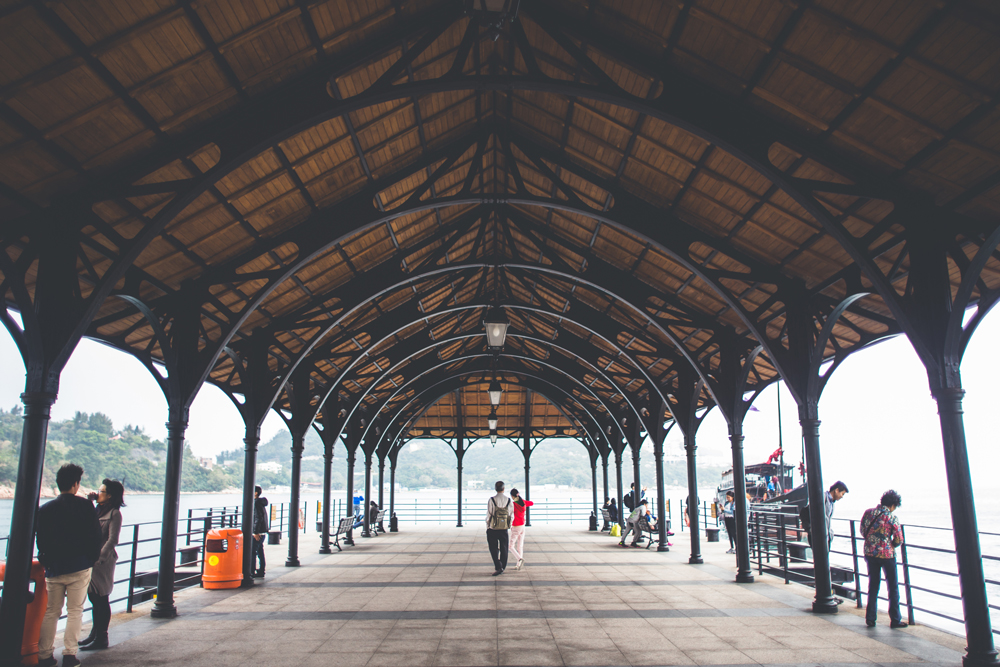 Play
Hong Kong is a city filled with museums, art exhibitions, coffee shops, bars, nightclubs and tons of activities to satisfy most types of travelers. Excellent shopping for the budget shopper and the luxury-inclined, temples for the culture-minded, and hiking for the ones who can't sit still. It's also a fairly small and compact city geographically, compared to its population-size and importance, which means that everything is somewhat "nearby" no matter where you are. My favorite neighborhoods are the areas between Causeway Bay and Central, simply because that's where the best hangout-spots are located, but here are some other places you should visit on your trip.
Tian Tan Buddha – On Lantau Island, opposite the airport, sits a large bronze-statue of Buddha Amoghasiddhi. Located next to the Po Lin Monastery, this is both a center for buddhism in Hong Kong, and a tourist attraction. Perfect for that one day when you want to get out of the city and breath fresh air.
Stanley – Hop on bus 6 from Central to Stanley, and enjoy a relaxing afternoon in calming and beautiful surroundings while eating soft ice courtesy of Mobile Softee and browsing the booths at Stanley Market.
Happy Valley Racecourt – Have a Wednesday in Hong Kong? Go to Happy Valley and enjoy a night at the racetrack with the locals. Horse racing is the only legal form of gambling in Hong Kong, thus making it a hot spot for both rich and poor. The lights, the mood, the people, it is amazing.
Flower Market Road – The aptly named Flower Market Road is a stretch of road two blocks east of Prince Edward metro station that features a large flower market. Flowers in any and every color imaginable are sold here, and is a sight for sore eyes if you visit from a country that's still in winter's clutches.
The Bird Garden – At the end of Flower Market Road you'll find a bird market filled with tiny, feathered creature of every color and size.
See more photos and directions for the flower market and the bird garden here.
Victoria Peak – Where those skyline photos from Hong Kong are usually taken. Watch the weather forecast though, the photo above was our attempt at seeing/documenting the view – or in our case the lack thereof.
The Star Ferry – A cheaper and less time-consuming way of viewing the famous skyline. Should be done both during the day and the evening!
Ozone – The most expensive, but probably the coolest way to enjoy the view of Hong Kong's skyline. Set on the top floor of Hong Kong's tallest building, home of the Ritz-Carlton, it is supposed to be the tallest sky bar in the world. My sources tell me that a club in Bangkok is taller, but the view of Hong Kong's over 8000 skyscrapers is still fairly unique. Buy one drink, soak in the view and then enjoy the rest of the evening at some other nightclub closer to the ground.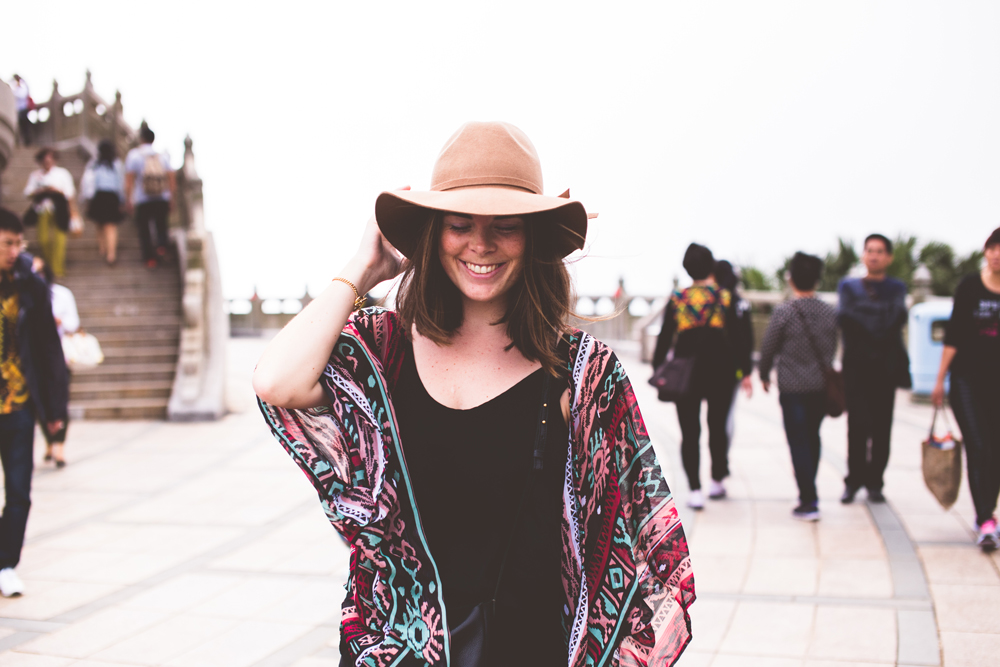 Buy
Communist posters and other paraphernalia from the age of Mao Zedong, including busts of the Chairman, books and those beautiful propaganda posters. It's a little bit kitch, kind of cliché and maybe even a little bit politically insensitive, but also a cool piece of history. Find the coolest stuff at Upper Lascar Row in Central.
Tea. Always.
A book from the "Banned book store". Stop by The People's Recreation Community in Causeway Bay to see what the Chinese government doesn't want their citizens to read, and pick up a couple of books for yourself or your friends. Adress: Shama Causeway Bay, 8 Russell Street, Hong Kong
Food, drinks and a camera to document as much as possible. Hong Kong is a city where your souvenirs should be memories captured with or without a camera, and leave you craving more.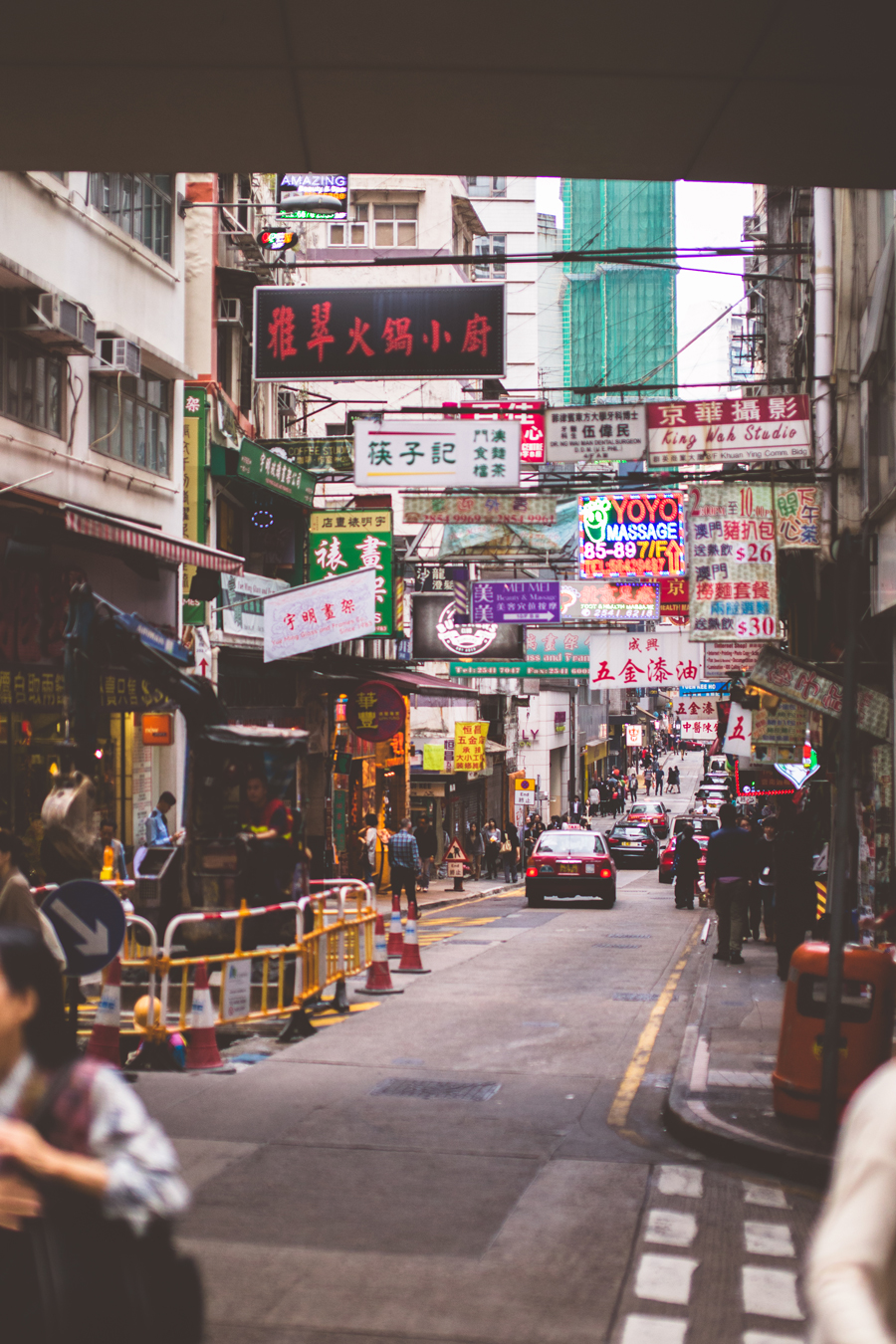 Useful words to know
While you'll survive perfectly fine speaking English in Hong Kong, some Cantonese phrases might make life more fun. I'm not entirely sure if the romanization of these are correct, but this is close to how they're pronounced.
Xie xie (or Doo Zha) – Thank you!
Neih hou – Hello
Yám sing (or yám bùi, ging jáu) – Cheers!
Gau mehng a! – Help!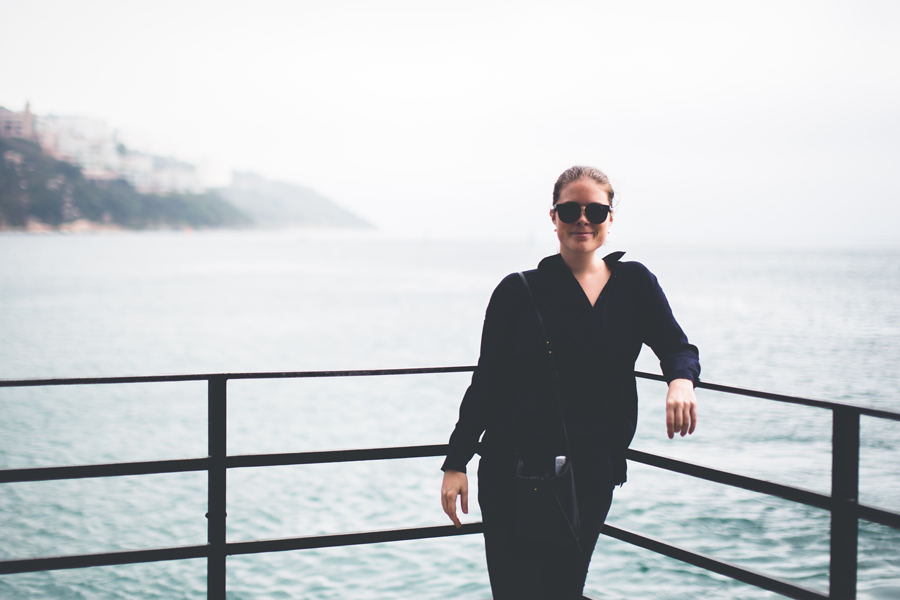 5 Hong Kong favorites
Favorite view: The view of Hong Kong island from the Star Ferry.
Favorite Hong Kong dish: Hong Kong-styled milk tea. A must.
Favorite coffee shop: Manson's Lot in Wan Chai.
Favorite place to work: Coffee Academics in Wan Chai or Causeway Bay. The shop in Wan Chai has got a big working table, free internet, excellent music and delicious coffee. Can't ask for more. Except maybe the latte with agave nectar.
Favorite things about the city: The abundance of places I feel like blogging and instagramming about. There's something to be said for original and beautiful decor, and Hong Kong is all about that.
A map
Here's a Google map over all the places mentioned above, and then some.
Have you been to Hong Kong? What are your favorites?